Indian web series have grown to become one of the best sources of inspiration and entertainment, thanks to the advent of Netflix and amazon prime.
To get you started, we've compiled a list of the best Indian web series that you'd love to watch on repeat.
Here Are the list of Best web Series To Watch in 2021:
Thriller & Action
Hindi television has not come up with too many satisfying crime thrillers, but this web television series has been a total game changer. The show stars an amazing caste consisting of Jaideep Ahlawat, Gul Panag, Neeaj Kabi, Ishwak Singh, Swastika Mukherjee, and more.
The performance of Ahlawat in particular has been noteworthy in the show which captures the strange, contradictory truths of India.
---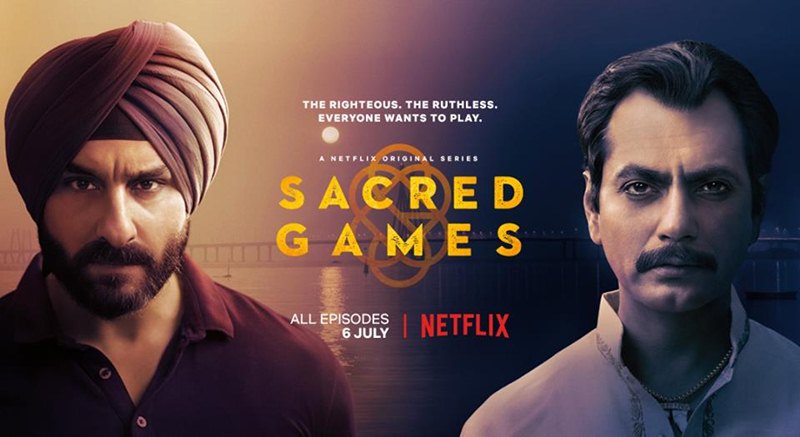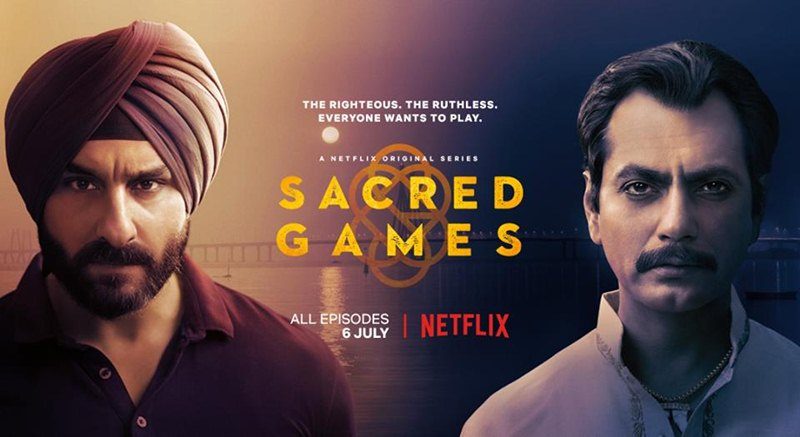 Sacred Games is indeed one of the best web series that depicts action, crime, and drama in a powerful way. Having its roots from the book Sacred Games, the storyline primarily revolves around Sartaj Singh, a Mumbai police officer and a gangster named Gaitonde who even thinks him to be the God. You will find yourself traveling through a series of mystery, drama, deeper corruption in law, and lots of fighting and action that make it worth the watch. As the name of this Indian web series suggests, the whole story is designed as a part of a game or a play and keeps you glued to the end of each episode with lots of excitement.
In between all the madness of corruption, killings, and deceit, Sartaj Singh has kept his truthfulness and discipline alive and finds himself linked to the gangster in some way. This police officer also makes every possible attempt to save Mumbai from any disaster after getting possible threats from the gangster.
How exciting do all these sound? Featuring on Netflix and consisting of notable casts such as Saif Ali Khan, Radhika Apte, Nawazuddin Siddiqui, and more it is a must web series to be watched by the people of every generation. Season 1 is already out and you can watch it on Netflix.
---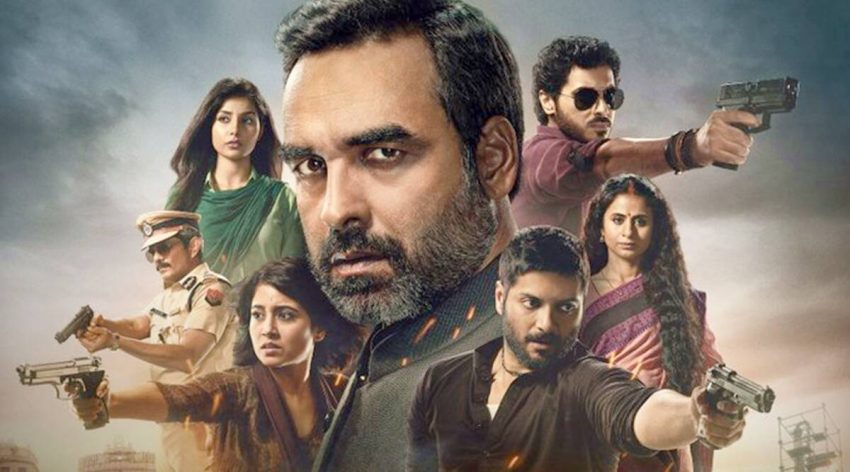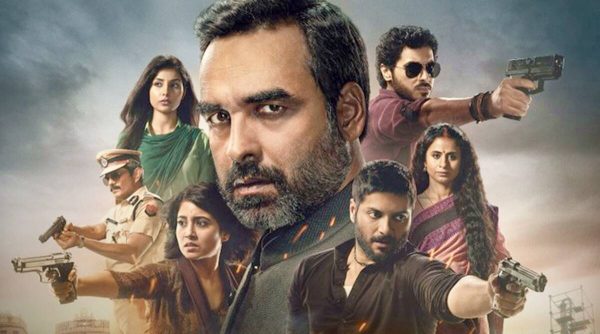 Perhaps the Indian television industry has reached another height of cinematography through both its seasons of Mirzapur. Although some people have criticized the show and called it "Anurag Kashyap spinoff", both seasons have garnered such an amazing fan base that there is no denying that the show is a must-watch!
The show follows the life of Kaleen bhaiya and his son, Munna Bhaiya as they try to run their arms and drug business. If you want to get into a little bit of dirty desi politics, then be sure to tune in.
---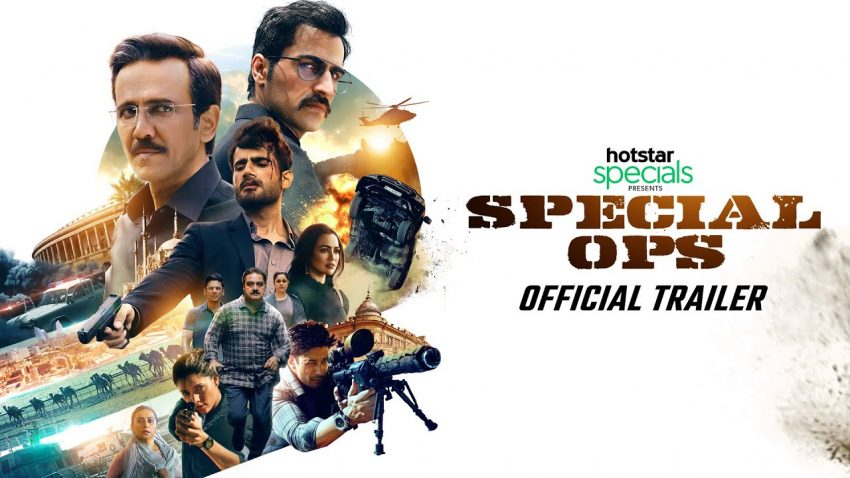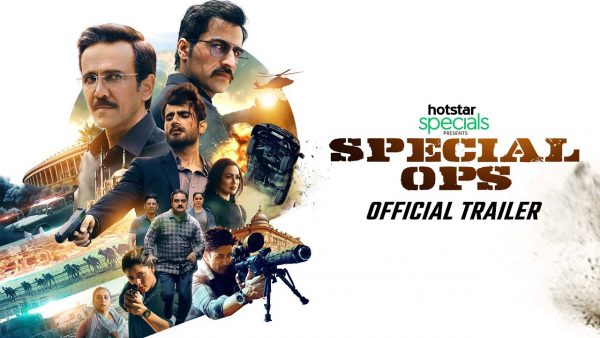 Special OPS is one of the most excellently executed and finely filmed shows that Hotstar has produced within the country. The best part is that you get to see someone as honed as Kay Kay Menon performing a role that has never been seen before.
The story has been told through the life of Himmat Singh who faces two decades of nationalist events along with some undercover espionage missions that have been taking place in the background.
---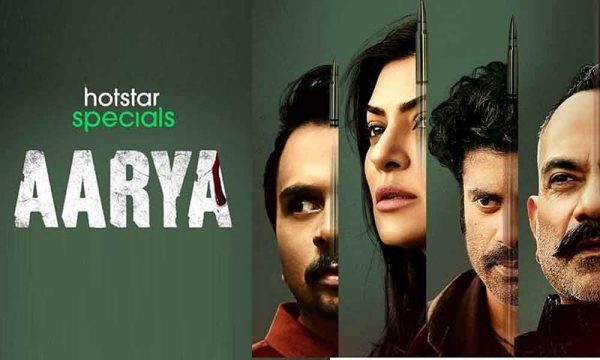 Seeing Sushmita Sen as Aarya might be a little surprising to all the people who have never seen her out of her traditional setup. The show is quite good, although we can hardly call it rare- Sen has done a good job at portraying the stolid character, but we can't call it historical.
Among the various crime thrillers in the web, Aarya is not something we will recommend exceptionally, but if you're planning to watch it, you will not be disappointed.
---
The Gone Game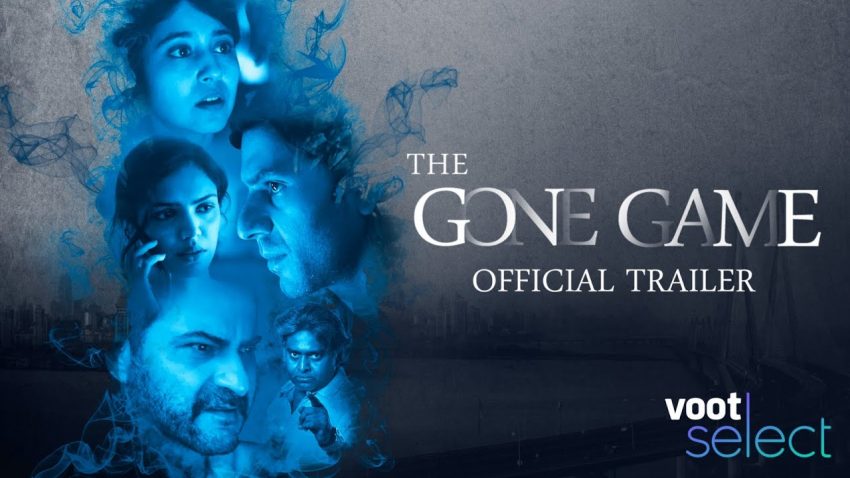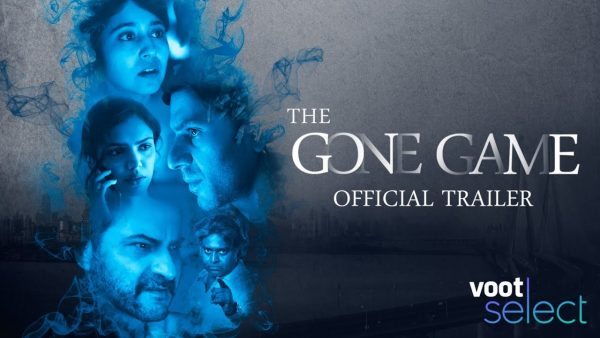 Watch Trailer of The Gone Game
This is a lockdown thriller that some people might like to wrap their heads around. To sum up this show is a thrilling murder mystery which doesn't match up to the likes of 'Searching' but somehow deals with the idea of isolation well.
Although Hindustan Times has called the show overly ambitious, we have to give it its due credit as a part of experimental cinema- after all it is not every day that you get to see something like this.
---
Asur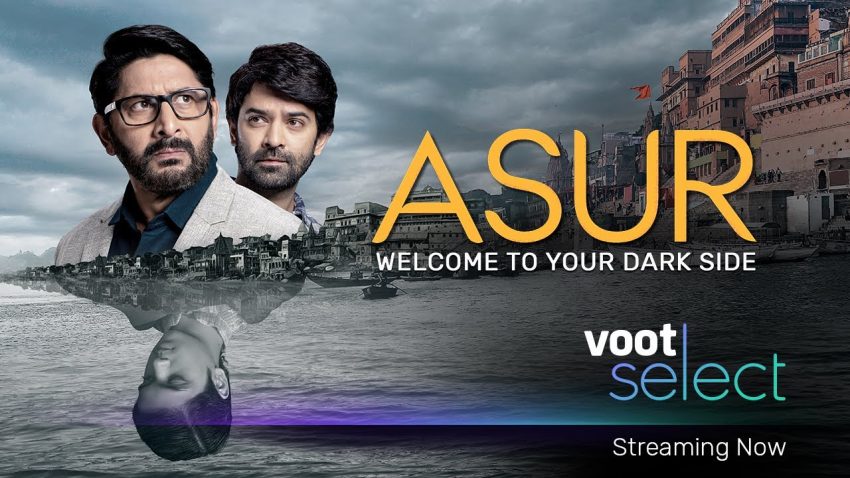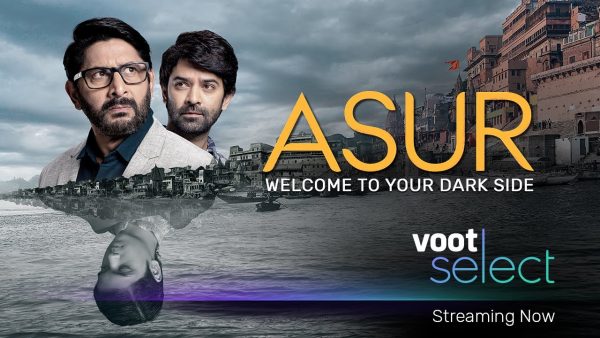 Arsad Warsi, and Barun Sobti together cast in this Voot thriller, which shows the cat and mouse race between the authorities and a serial killer who is gifted with religious fanaticism.
In India, religion can be very corrosive, and the show has managed to capture just that without any hassle. To anyone who didn't get enough of sacred games and wants to feel the same thrill- this show might be a good watch. 
---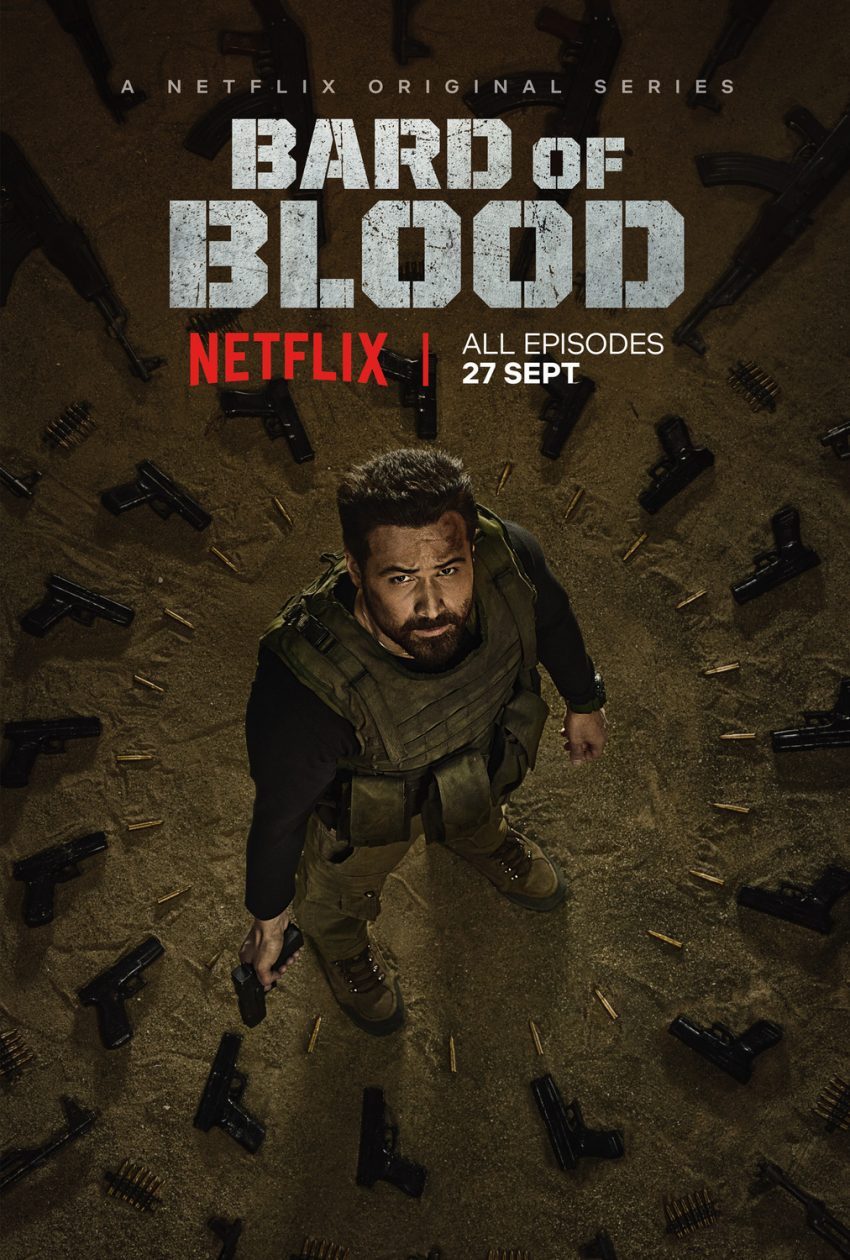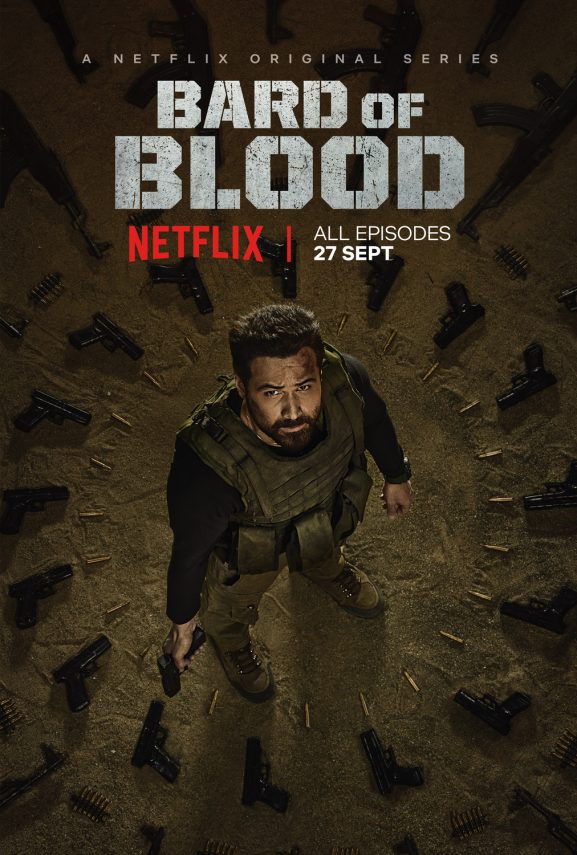 Watch Trailer of Bard of Blood
An Indian web television series starring Emran Hashmi and launched on Netflix, India, is a seven episode series produced by Sharukh Khan's production house – the Red Chillies Entertainment. The show tells the story of a disgraced intelligence agent, Kabir Anand, who gets back in the field to rescue agents captured by the Taliban.
Set in the troubled Pakistani province of Balochistan, the show deals with cross border terrorism and involves rogue Indian agents contending with Pakistani intelligence services. Despite the action, the narrative is deeply rooted in fostering xenophobic stereotypes and Islamophobic clichés in the portrayal of its characters.
A very unsettling aspect of the series is that in several instances, the characters voice information that is an obvious fact for the other characters present in the scene. The series fails to impress the audience as well as critics alike in the seemingly distorted narration, writing as well as direction. 
---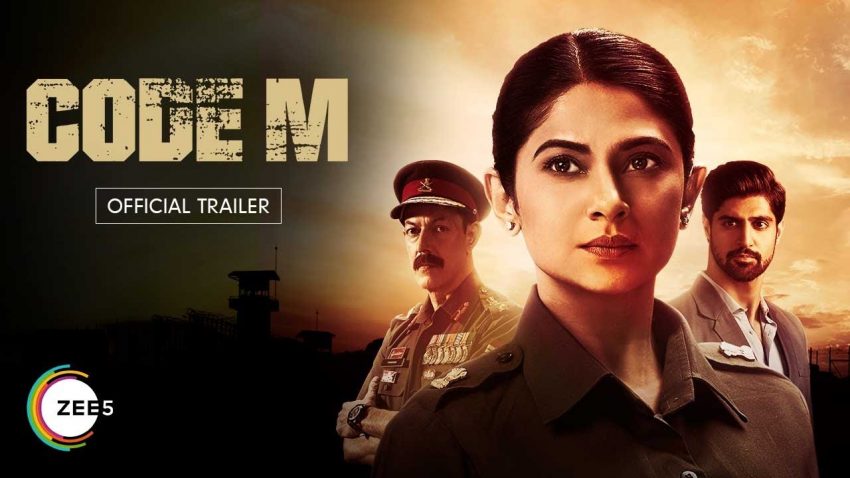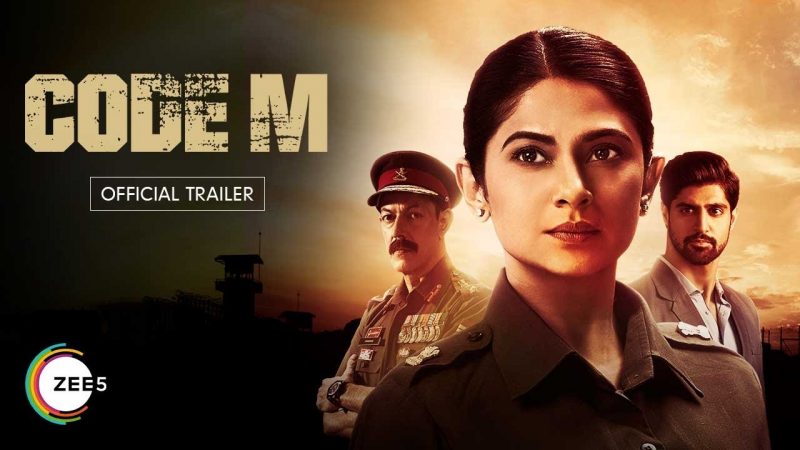 An ALT Balaji's thriller web series Code M, the web series with which the famous Jennifer Winget has debuted in the digital streaming platforms, is constituent of eight episodes that impress the audience to a great extent.
The series raises outbound issues related to casteism, homosexuality, honour killings and much more. The narrative begins as three army officers chase two militant suspects and even though authorities try to shut and close the case, Monica Mehra (played by Jennifer Winget) is called upon as the investigating officer for the case.
Love relationships intertwine with political affairs as Monica encounters Angad Sandhu as their legal counsel, who is also Monica's ex-boyfriend. It makes for a great watch over a few spare hours on a weekend, but falls a little short of creating a lasting and impressionable mark on the audiences; it does not take the viewers by surprise but earns full points for cinematography and shooting locales.
---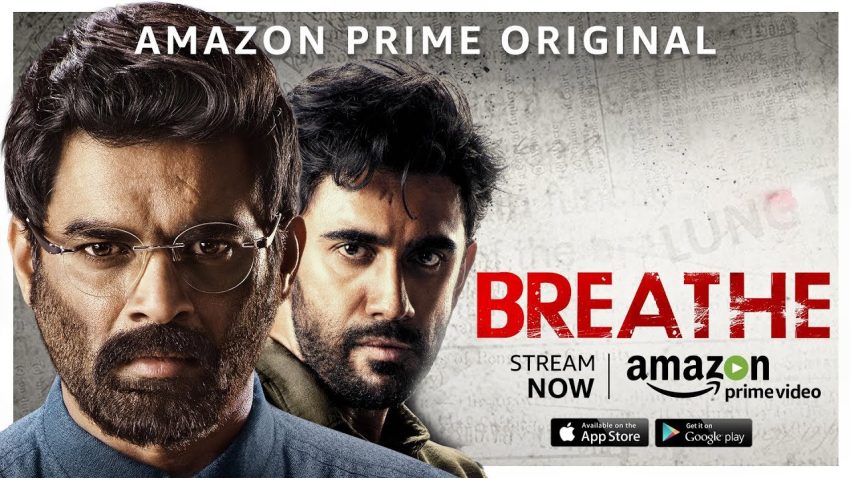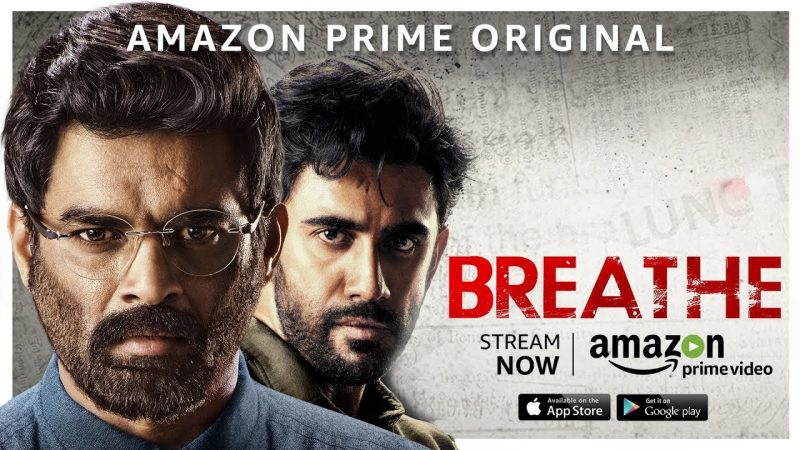 A crime series launched in January 2019, Breathe has undoubtedly taken the Indian storytelling to another level. The plot revolves around the lives of ordinary men who are faced with unexpected situations.
Kabir Sawant, a talented officer of the crime division, assembles the missing pieces of unrelated deaths, all of which lead him to a common suspect. It is exciting to watch how the drama unfolds between the suspect who is trying to save his dying son and the officer who is adamant to impart justice.
---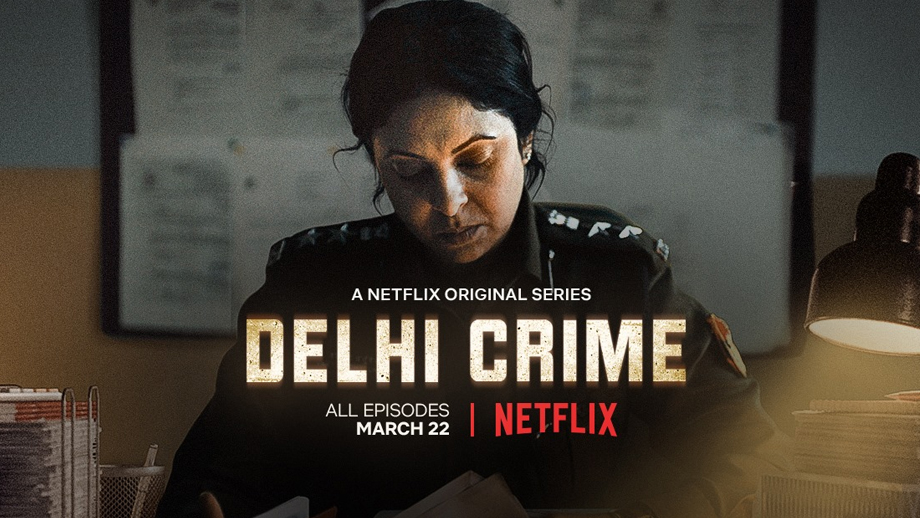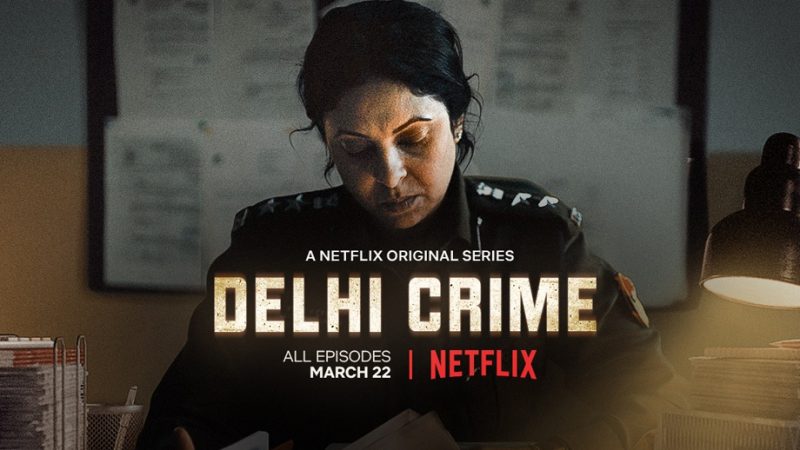 Depicting the most notorious rape case in India, Delhi Crime has won major critical acclaim since it aired the first season. Its second season has also been announced after the success of the first.
It stars Shefali Shah, Adil Hussain, Rasika Dugal, Rajesh Tailang, and many other brilliant actors. The series is based on the 2012 Delhi gang rape case, which is widely known as the Nirbhaya case. A 23 year old girl and her male friend were beaten up and brutally assaulted in a running bus near Munirka in New Delhi while they were going home after catching a movie.
The girl was gang raped and assaulted with an iron rod, following which the pair was thrown naked and injured on the road, after which the culprits tried to run them over with the bus. Delhi Crime tells the story from the perspective of the Delhi Police and how they dealt with what emerged as the most brutal rape case ever seen in India.
---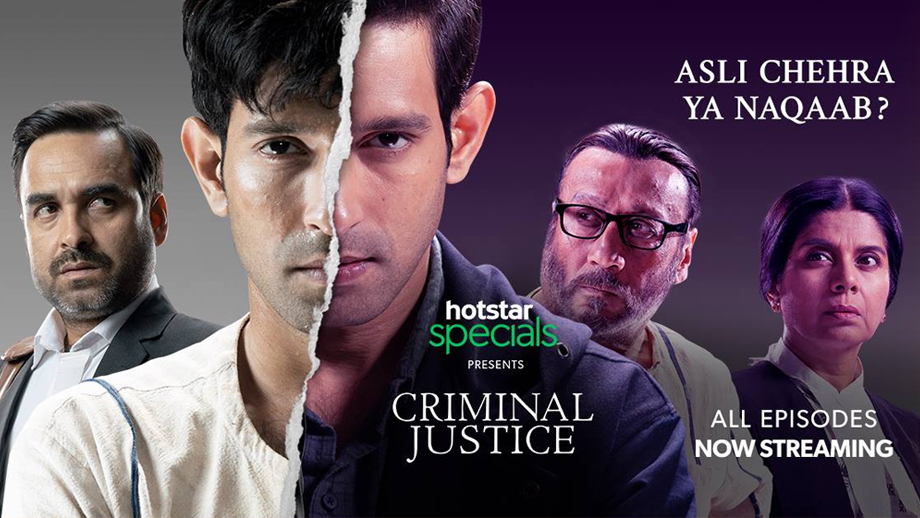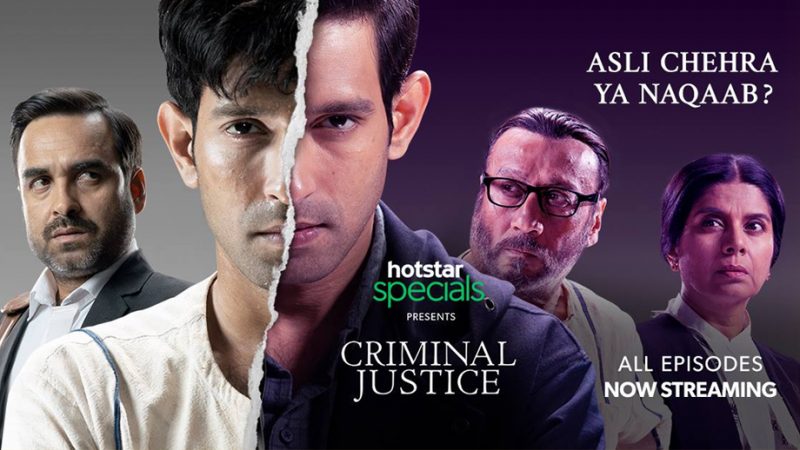 Watch Trailer of Criminal Justice
This Indian crime thriller is based on the BBC show of the same name. Directed by Tigmanshu Dhulia, it stars Jackie Shroff, Vikrant Massey, Pankaj Tripathi, Anupriya Goenka, and Mita Vashist. The show is a good combination of thrill, drama, and crime, which will keep you on the edge of your seats.
Aditya is accused of murder after a girl ends up dead in his cab following a drug experience and one night stand. He wakes up to find the girl dead and a knife in his hands. He has to find out what exactly happened that night and prove his innocence in front of the police and justice system before it is too late and he ends up in jail.
---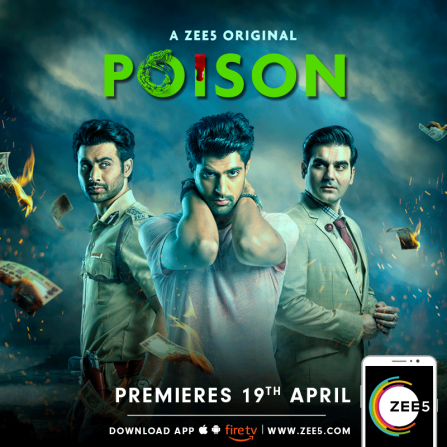 A Zee5 original starring Arbaaz Khan, Riya Sen, Tanuj Virwani, and Freddy Daruwala, Poison is a crime thriller that has one season and 11 episodes till date. It is a perfect amalgamation of drama and thrill, with some great performances and an interesting premise.
The story depicts the experiences of Ranveer, who moves to Goa after being released from jail, to get revenge against his enemies. Other two protagonists are DSP Vikram and a don named Antonio Verghese. VIkram sets out to catch Verghese, who operates in Goa, where his mission gets entangled with Ranveer's life as well.
---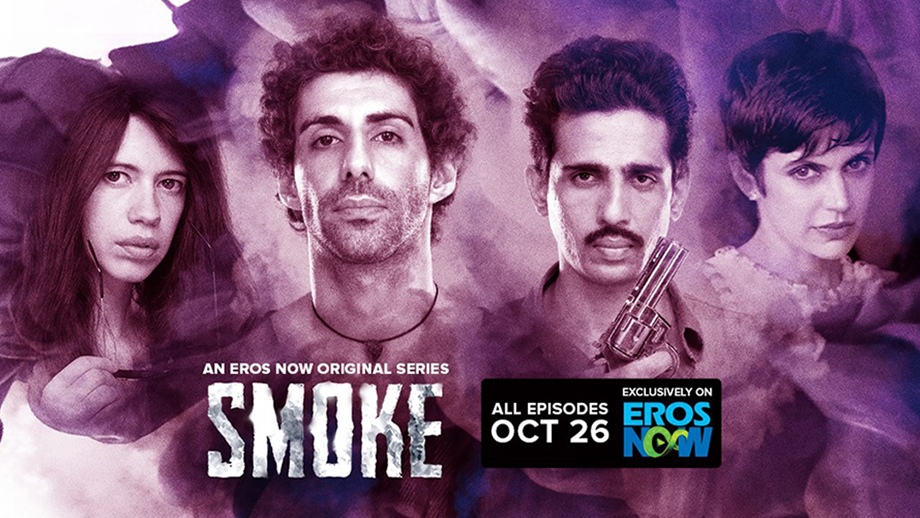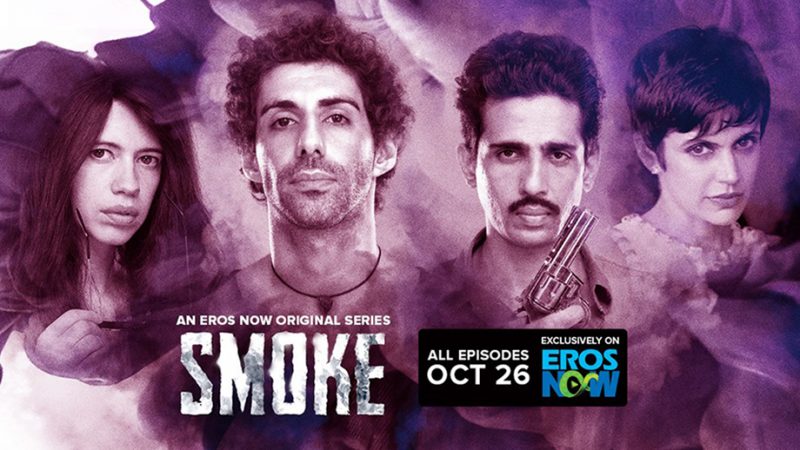 Smoke is a crime mystery thriller set in the beach state of Goa. It stars talented actors like Jim Sarbh, Kalki Koechlin, Mandira Bedi, Gulshan Devaiah, Amit Sial, etc. It explores the themes of crime, drugs, and mafia in India.
Goa has a peaceful existence amidst its beaches and parties. But a double murder suddenly shatters the illusion of safety and bliss in the state. Following that, ACP Pereira gets to the task of cleaning the state and getting rid of its drug cartels and other crimes, after being approached by the CM.
---
Watch Trailer of Whiskey Cavalier
This American comedy/drama/thriller/action series premiered in February 2019 and is available to stream online on Amazon Prime. It has the perfect mixture of spy thriller, comedy, and relationships, both personal and professional. The series has aired ten episodes till date.
Whiskey Cavalier follows FBI agent Will Chase whose code name is the title, and his experiences with a tough break up, after which he is assigned to team up with CIA agent Francesca Trowbridge.
They are in charge of a team of spies and they save the world together in various circumstances. Accompanying the action is a healthy dose of friendship, love and professional equations.
---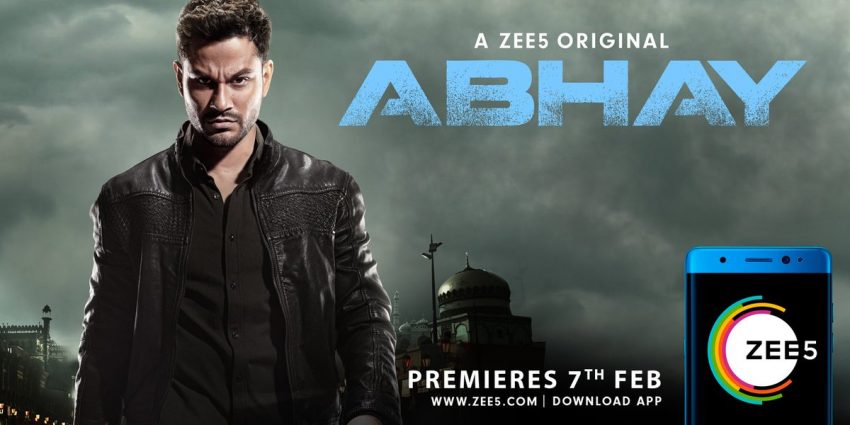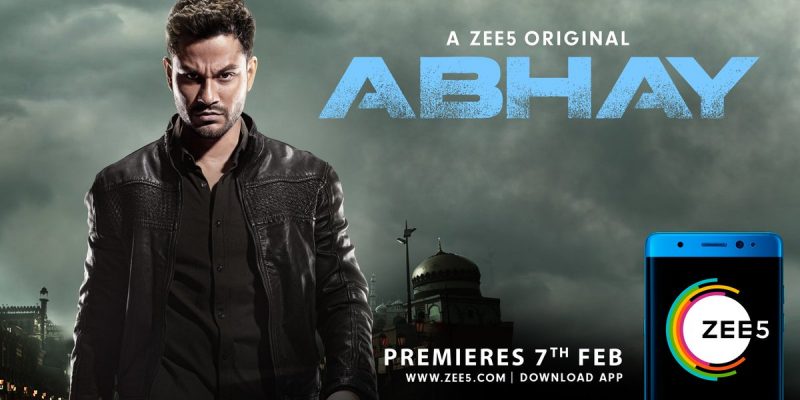 Abhay Pratap Singh is the brave, not so chivalrous cop, who can outrun and outsmart every criminal that comes his way. The episodes of the show are 35 minutes of absolute entertainment, at least for people who do not want to gain much in the form of "actual facts".
However, whatever you might say of the show, it continues to be enthralling, and surprising, satisfying all the viewers that have become its devoted watchers.
---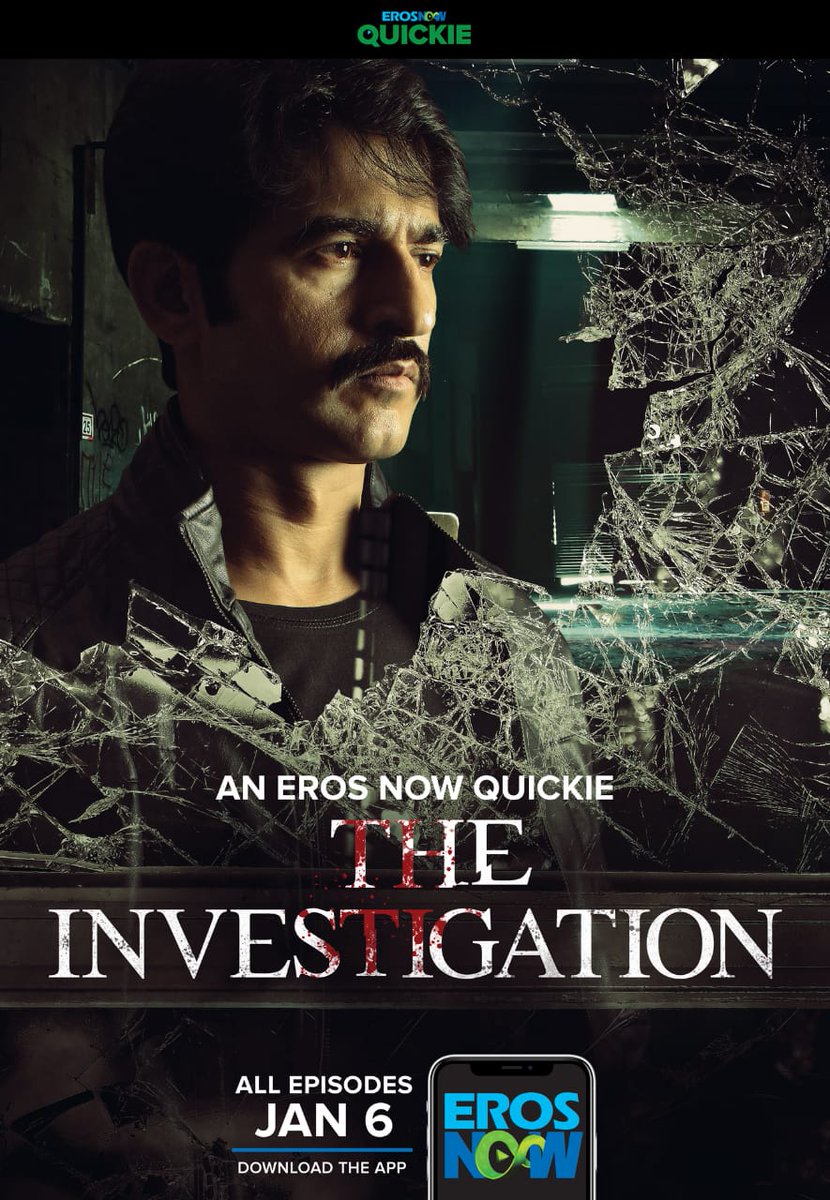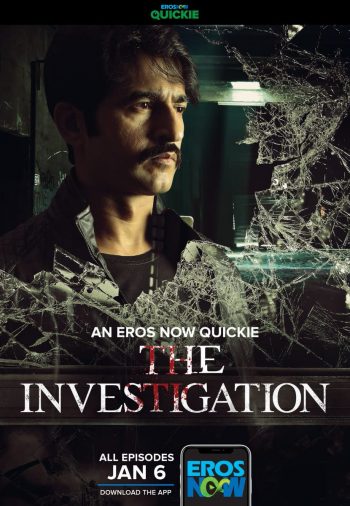 Watch Trailer of The Investigation
The Investigation is another brilliant crime thriller on Eros Now starring Hiten Tejwani, Leena Jumani, and Aryamann Seth. It tells the story of crime, conscience, and coincidence, set against the backdrop of Mumbai.
An investigative officer in Mumbai's Crime Branch is handed a murder case, which raises doubts in his find about his own innocence. Now the question is whether he will turn himself in or use his position to deflect the course of the case.
Another point to consider is whether this murder was an accident or there was a major conspiracy behind the death and cover up.
---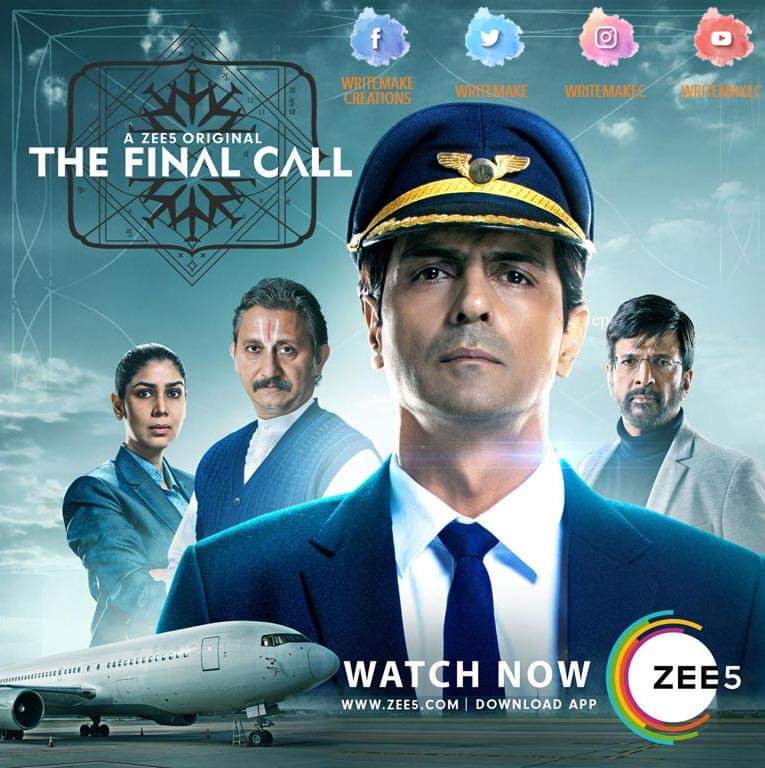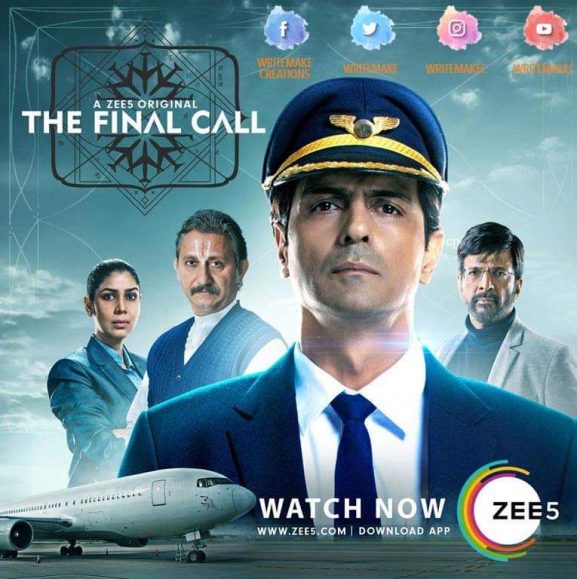 Watch Trailer of The Final Call
Another brilliant Zee5 original thriller, The Final Call has an illustrious cast including Arjun Rampal, Sakshi Tanwar, Anupriya Goenka, Neeraj Kabi, Javed Jaffrey, and Vipin Sharma. This show is full of adrenaline pumping moments and tells a gripping story of adventure on a flight.
Captain Karan Sachdev decides to commit suicide while piloting Skyline flight 502, thus putting more than 300 passengers at risk.
An ATS team comprising airline officer Kiran Mirza jumps into action to save the passengers on board. The question is whether they will be able to successfully save the passengers and make this mission a success.
---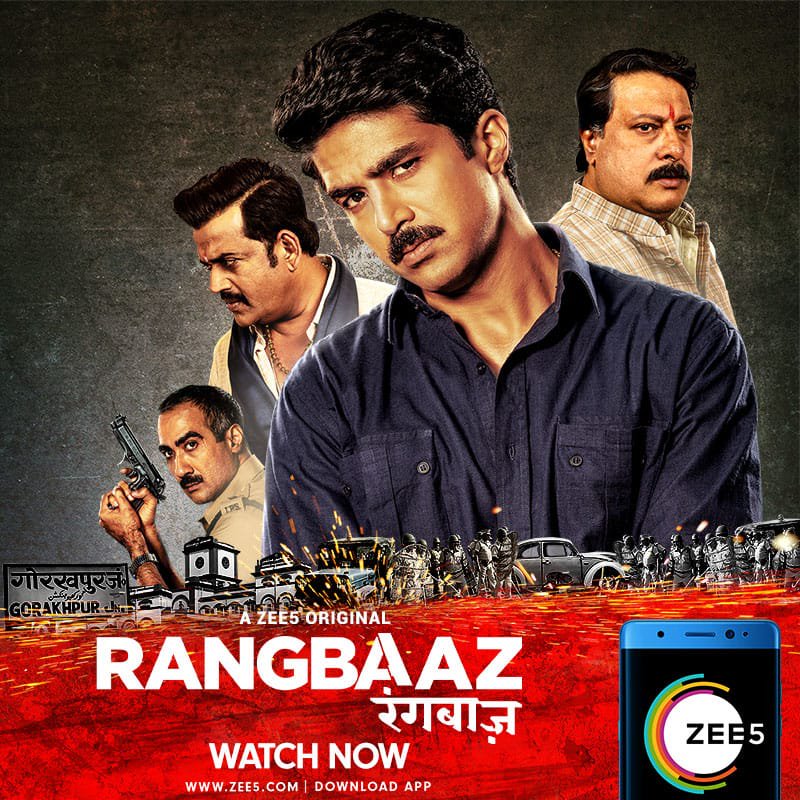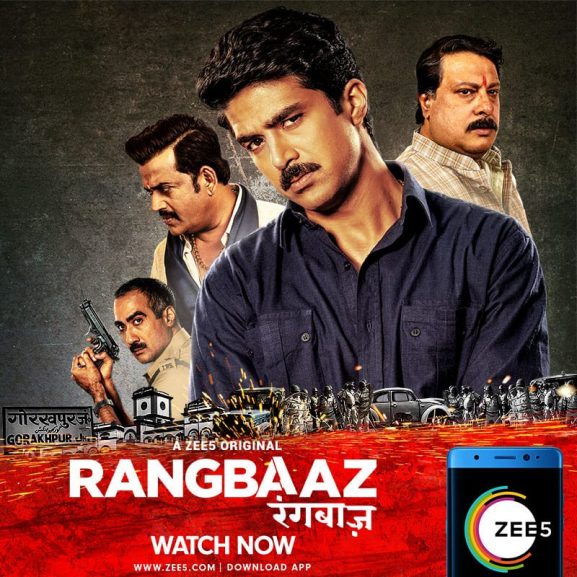 Rangbaaz is a Zee5 original crime thriller series that debuted in December 2018. This series is set in the 1990s against a backdrop of rural Gorakhpur. It stars actors like Saqib Saleem, Tigmanshu Dhulia, Aahana Kumra, Ranvir Shorey, Ravi Kishan, etc. It is based on the true story of Shri Prakash Shukla, a notorious gangster in Gorakhpur, Uttar Pradesh.
The series depicts the story of its protagonist, here called Shiv Prakash Shukla, and his journey from being a DDU student to becoming one of the most wanted criminals in India.
There are other characters like Ram Shankar Tiwari and Chandra Bhan Singh, who are also inspired from real life characters during this era.
---
Kaushiki is a modern age thriller that is available on Viu. It was released in 2018 and has one season until now. The illustrious cast of this show includes Sayani Gupta, Rannvijay Singha, Omkar Kapoor, Namit Das, Madhurima Roy, etc. It explores the themes of friendship, trust, and loyalty, amidst a backdrop of crime and thrill.
The show revolves around a group of friends who seem perfect at the first look but all of them have deep dark secrets that can change their lives. The story depicts how secrets and lies can damage even the best of friendships and infiltrate even the most high-class world of glamour. The show has interesting characters and delves deep into the human psyche.
---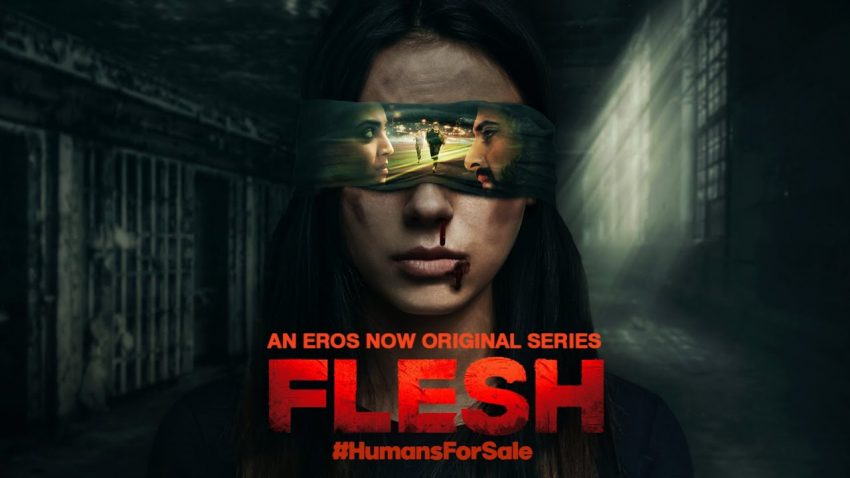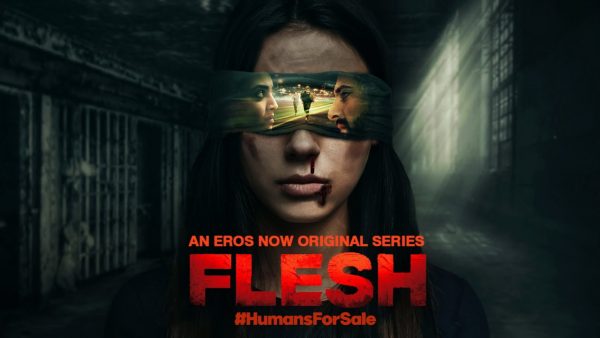 Directed by: Danish Aslam
Presented by: Eros Now
Starring: Swara Bhaskarm, Mahima Makwana, Akshay Oberoi, Vidya Malvade
---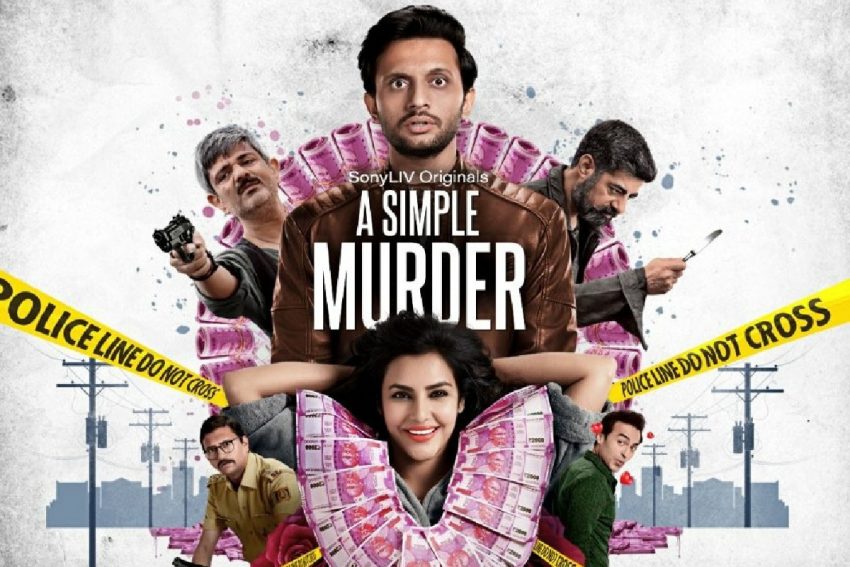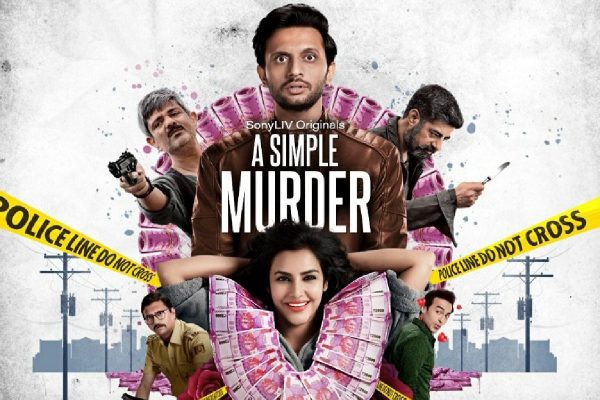 Watch Trailer of A Simple Murder
Cast & Crew: Priya Anand, Mohammed Zeeshan Ayyub, Amit Sial, Sushant Singh
Director: Sachin Pathak
Presented By: Sony Liv
---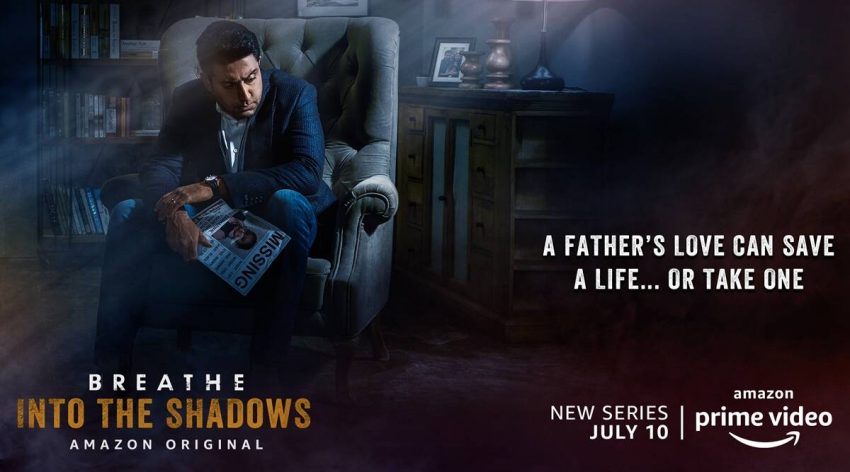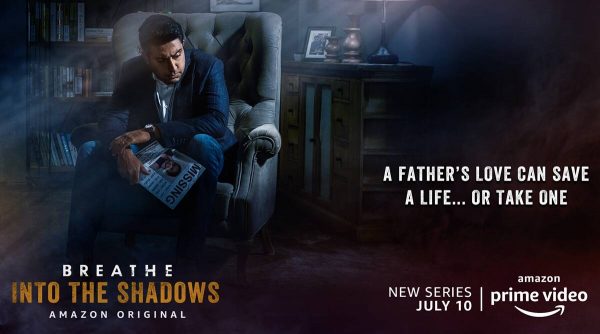 Watch Trailer of Breathe Into The Shadows
Cast: Abhishek A. Bachchan, Amit Sadh, Nithya Menen
Director: Mayank Sharma
Presented By: Amazon Prime Video
---
Mussoorie is a suspense thriller set in the backdrop of the beautiful mountain city of Mussoorie in India. This series has one season and six episodes as of now. It stars actors Shriya Pilgaonkar, Shoaib Ahmed, Viraf Patel, Ashwini Koul, etc. The series tells the ominous story of a serial killer amidst a mysterious background.
Aditi Bisht, a brave journalist and daughter of a police officer, sets out to find the mysterious serial killer who goes by the name of Aks. After making a startling revelation, she decides to close the case without naming the culprit.
However, her plan is shaken to the core when another copycat killer emerges in place of Aks, who seems to be even more deranged than the original one.
---
Watch Trailer of Truth or Tamanna?
Truth or Tamanna is a web series of the missing person thriller genre, which is available for streaming on Viu. It has one season and 13 episodes on air. The series stars Priyanshu Jora, Kushal Punjabi, Abhitesh Khajuria, Vrushika Mehta, Suchit Singh, and Himani Sahani.
The story is based on Tamanna and Dhruv, who love each other. Before catching a flight to London together, Tamanna mysteriously disappears. Dhruv investigates his girlfriend's disappearance and comes in touch with a whole other world, where he has to question whether he actually even knew Tamanna or not.
Through the events that follow, Dhruv explores the shady world of dancers and comes across many shocking revelations.
---
Watch Trailer of Operation Cobra
Operation Cobra is a spy thriller that can be streamed on Eros Now. It stars Gautam Gulati, Ruhi Singh, Nyra Banerjee, and Tarun Khanna. It has six episodes till date.
Karan, an Indian spy agent discovers that someone within the ranks of Indian intelligence is working for a terrorist organization called Radical Posture Group. The enemy wants to make terrorism a global trade, for which he is ready to sacrifice millions of lives. Karan sets out to save the world from this psychopath, knowing full well that he cannot trust anyone around him.
---
Apharan is a 2018 action thriller and suspense web series airing on ALT Balaji. It stars Arunoday Singh, Mahie Gill, Nidhi Singh, Varun Badola, Monica Chaudhary, and many others. This series has an ample amount of Bollywood drama, action, and crime thriller.
Rudra Srivastava is a senior inspector with Uttarakhand Police and is an honest man before being enticed to kidnap a young girl named Anusha. Her mother hatches this plan to get some money by putting her daughter as bait. But the plan soon evolves into something much bigger, with major mystery and suspense surrounding the situation.
---
Alisha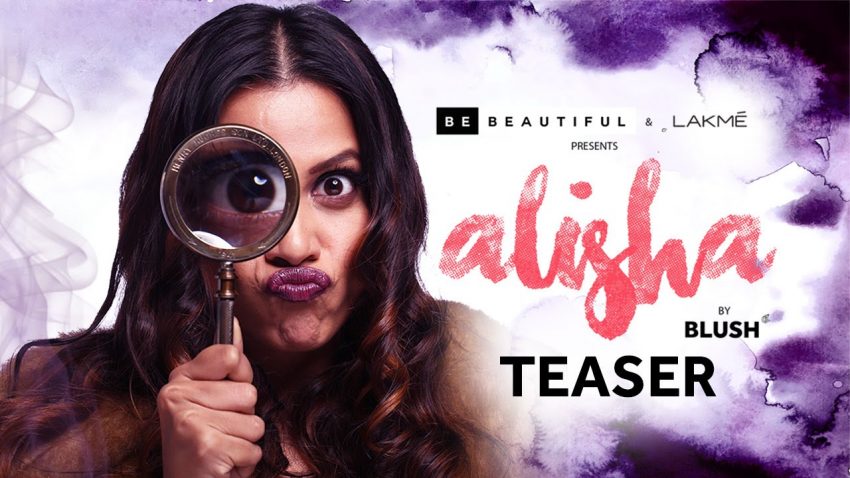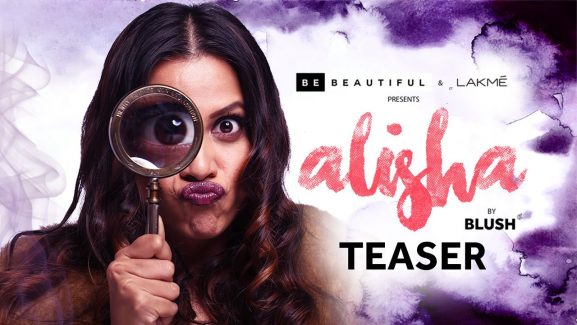 Alisha is a fine combination of the fashion and mystery thriller genres, giving India its first fashionable female detectives who solve crime with aplomb.
The protagonist Alisha, who has been living abroad in a varsity, is deported to India after being wrongly accused of drug dealings. Landing in Mumbai, Alisha begins her dabbling in the world of crime noir. Far removed from conventional crime thrillers, Alisha is a perfect show for 20 something women who want both fashion and mystery in their life.
The web series has a star cast including Lianne Texeira and Sarah Hashmi. Catch this series on YouTube for a unique viewing experience.
---
Comedy & Drama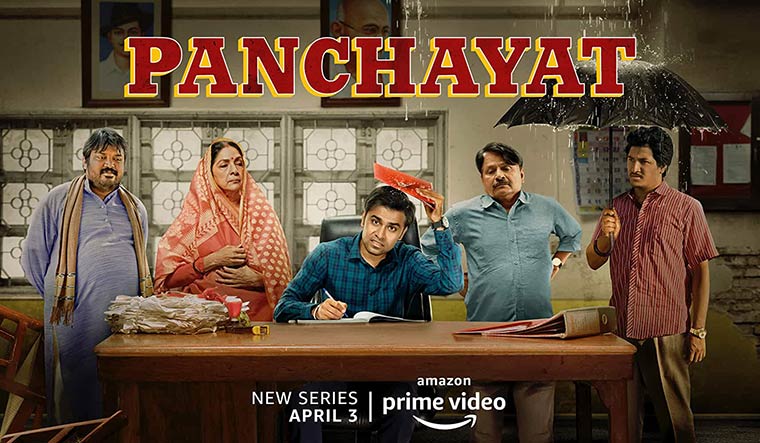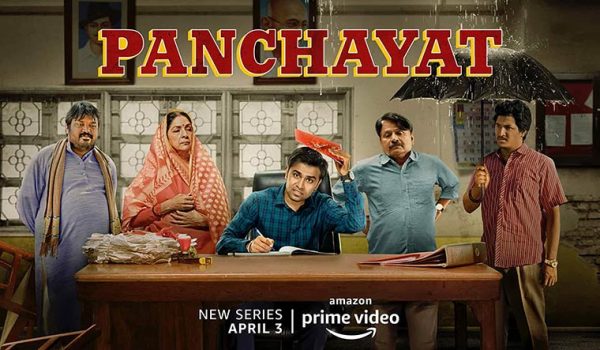 Some people have called panchayat a 'comedy-series', but this couldn't be farther from the truth. The shoe is actually a witty satire on the ancient system of Panchayats that has somehow managed to persist till today in India.
The show has been produced by Viral Fever and it talks about the life of an engineering graduate who ends up working as the secretary to the Panchayat of the village of Phulera in Uttar Pradesh.
---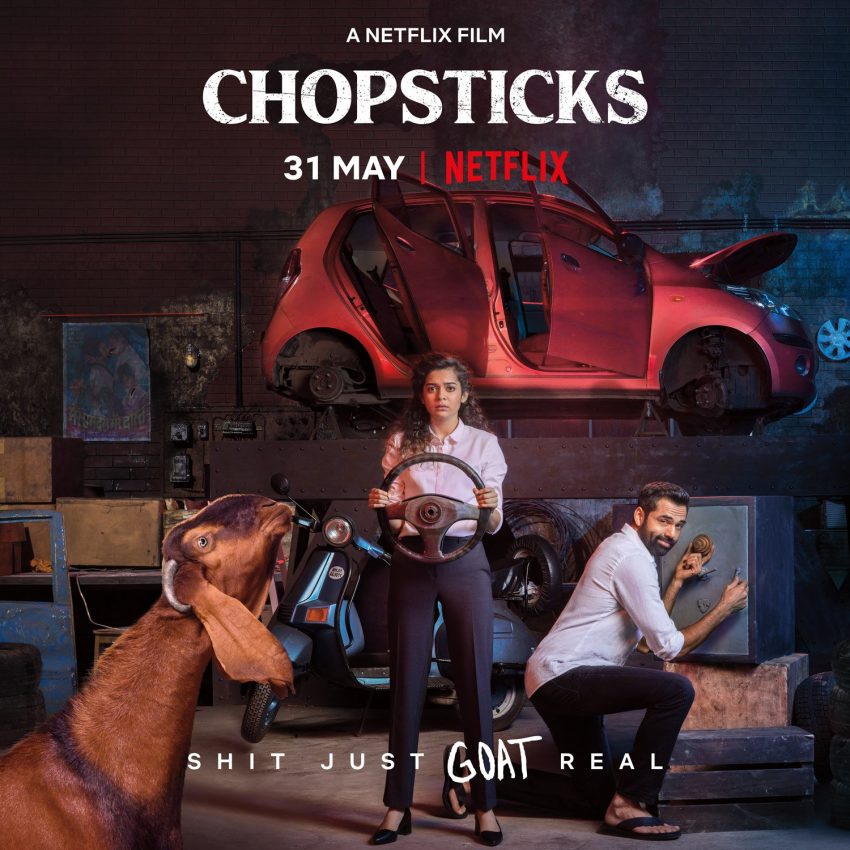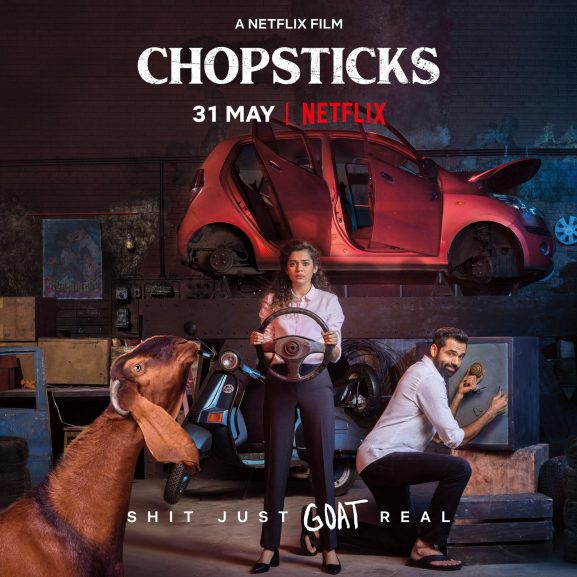 This Netflix original film starring Abhay Deol, Mithila Palkar and Vijay Raaz has had its fair share of criticism from film critics as well as from mainstream audiences alike. Each of the characters is uniquely thought-out – a young and timid working girl in Mumbai who has just bought her first car.
A mysterious man who is skilled at breaking into safes and cooking and prefers to be called an 'Artist', a dreaded gangster whose deepest relationship is with Kishore Kumar songs and a goat. As the former's newly bought car gets stolen the same evening that she bought it, the plot follows a coming of age story for Mithila who learns to combat life as it comes to her in unexpected tumults.
Simultaneously, one can also see enrapturing cinematography of the insides and locales of Mumbai in beautifully set locations. Although a great option for viewers, if you are one of those who prioritizes quality, this one is a skippable. 
---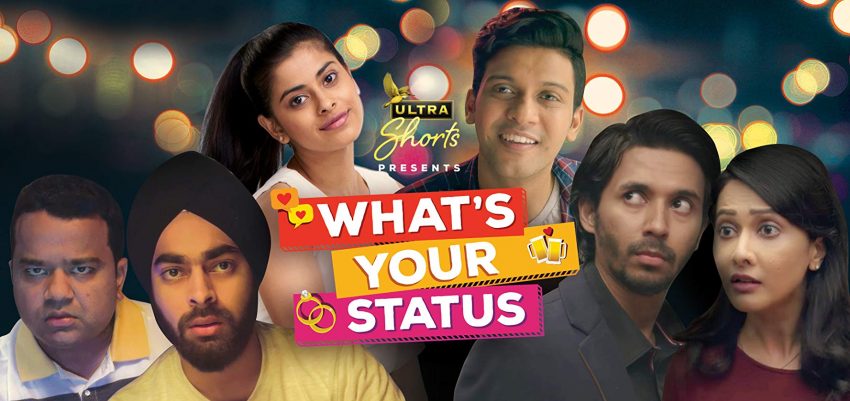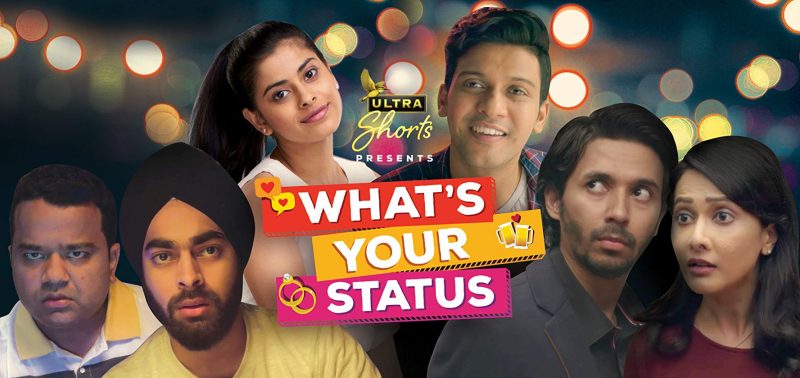 Watch Trailer of What's Your Status
This web series is a parallel narration of three distinct stories of romantic lives of three protagonists – a college youngster about to experience 'first love', a committed relationship turned astray and a married couple's content engagement with each other – the series is set across three different cities. The three chapters or the characters never come face to face with each other.
The unconnected tales of romance and betrayal are ordinary and filled with predictables, but what sets it apart is the exceptional and compelling performances of the actors.
It upliftsthe otherwise simplistic action, adds an emotional touch which the audience relates to. Despite the storylines being disconnected for the three protagonists, the web series does not appear to be muddled or become an overlapping mess. Each is given its own space to unfold. The web series is free for streaming on YouTube.
---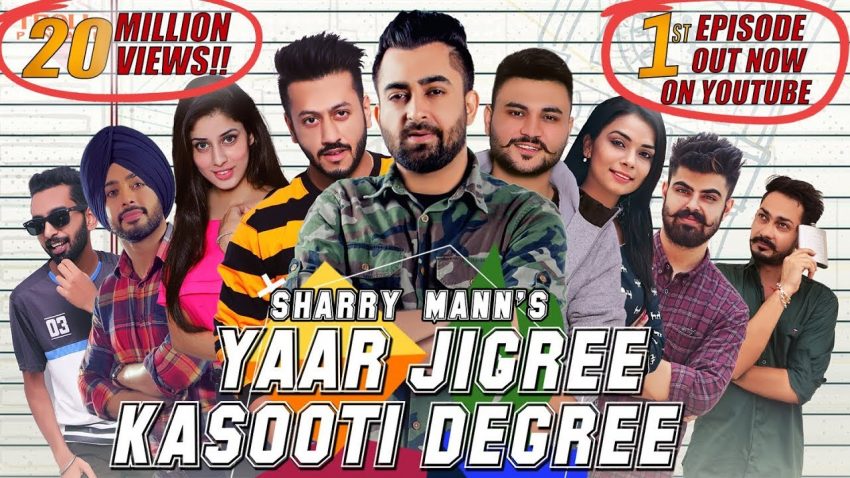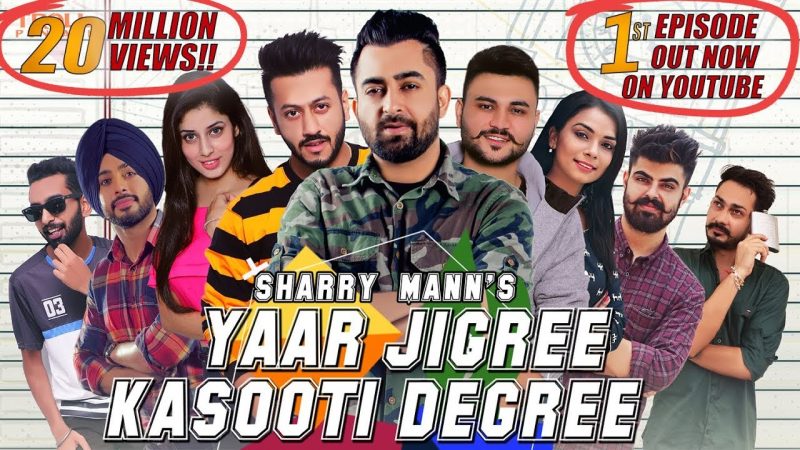 Watch Trailer of Yaar Jigree Kasooti Degree
Yet another Indian comedy drama series, this show is composed of 13 episodes directed by Rabby Tiwana. The series became viral soon after its launch on the YouTube channel and has crossed over 8 million views. What is interesting about the production is that it is an all students' venture without the involvement of a professional.
The web series is based around the life of students at Punjabi university, Patiala, and most of the cast members are actually students themselves. What follows is the usual themes of college life – academic pressure, marks, romance, relationships, friendships and much more.
The series also showcases some hard core realities also, how, for instance, the lack of attention by parents can drag a youngsters into bad company and influence or to have drugs. All in all, it makes for a fun, light hearted entertainment option for the audiences not looking for a greater density plot lines.
---
Metro Park is a social comedy based on an Indian Gujarati family who are living in Metro Park in the US. Kalpesh and Payal Patel try their best to hold on to their Indianness despite living in America. Their Indian culture and traditions have to conform to their American life, which leads to hilarious situations and confusions.
The series stars Ranvir Shorey, Purbi Joshi, Omi Vaidya, Vega Tamotia, Pitobash, etc. Watch this show for some wonderful comedy and hilarious moments surrounding the big fat Indian family.
---

Shaadi Boys is a funny take on the wedding planning business that you will love to watch. This web series on Voot stars Akash Ahuja, Parul Joshi, Rishab Chadha, and Abhinav Verma.
This show is based on three boys who find a break in the "shaadi" business and have big dreams about their future here. They find a perfect opportunity to earn a lot of money, showcase their talents, and also find beautiful girls. Watch their hilarious journey in this show.4.
---

Untag is a comedy drama on Voot starring Meiyang Chang, VJ Andy, Dipannita Sharma, Shiv Pandit, Anjali, and Naveen Polishetty. It is a great story about living in the modern world with tags that the society puts on you.
Nishchay and Shikha are confident individuals who want the world to accept them as they are. But he is gay and she is fat, which means that the world has already placed a tag on them. Despite that, they go ahead in search of unconditional love and acceptance.
---

Hey Prabhu is a very relatable show on MX Player that deals with the problems millennials face in their daily life and how they have to face them, with a dash of comedy and drama. It stars Rajat Barmecha, Sheeba Chadha, Rituraj Singh, Achint Kaur, etc.
The story is based on Tarun Prabhu, a simple young man who has an extraordinary journey through life. This show will crack you up and also give you feels at the same time.
---

Aafat is a comedy and social satire on arranged marriages and its associated stigmas in the Indian society. It stars Sidharth Bhardwaj, Anshul Chauhan, Seema Pahwa, etc.
Ricky Malhotra is in search of his perfect bride, in the course of which he meets five prospective matches. Each of these girls poses a unique challenge for Ricky as their quirks are perceived as drawbacks for the society. He has to decide which imperfection he can live with, in a hilarious yet thought-inspiring series that presents a picture of our society.
---
The Kota Toppers

Watch Trailer of The Kota Toppers
This series on Bindass stars Rishab Chadha, Nikhil Desai, and Kaizaad Kotwal. It explores the theme of a very popular Indian practice of sending kids to Kota to prepare for their IIT entrance exams.
Six students belonging to very different social backgrounds and families arrive in Kota to start their preparation of the upcoming IIT entrance test. There, they face several challenges and face weird situations in this process. The series has many hilarious moments, through which it presents a real picture of the society we live in.
---
Life, Lafde Aur Bandiyan

Watch Trailer of Life, Lafde Aur Bandiyan
This comedy on Bindass is based on the very same things its name suggests, life, troubles, and girls. Its cast includes Shanice Shrestha, Ayush Mehra, Harshit Sidwani, etc.
The story is about three 20-year-old boys, Rishabh, Puppy and Chewang who undergo a very humiliating experience in college, where they are mocked for being total losers. After this, they decide to turn their reputation around and become legends on campus by becoming "cool" and wanted.
---

Inmates is a comedy on TVF Play that stars Mukti Mohan, Akanksha Thakur, Kashyap Kapoor, Raghav Raj Kakkar, and Ashish Verma. It tells the story of five friends who live together, Madhav, Fooga, Rahul, Kay, and Richa.
Madhav is a virgin desperate for some action in his love life. He looks for that in Tinder and matches with a beautiful woman named Janet. But on meeting her, he realizes that she is a married older woman who is just looking for some spice in her boring life. What makes it even crazier is that her husband knows about this and wants to watch the action from the side.
---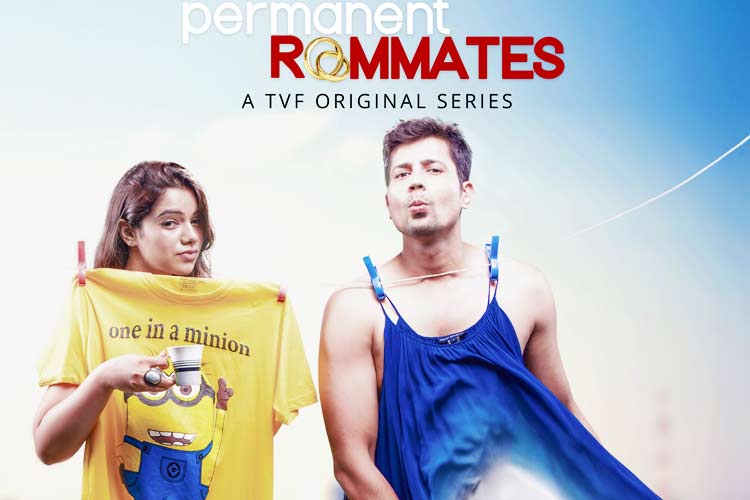 Watch Trailer of Permanent Roommates
---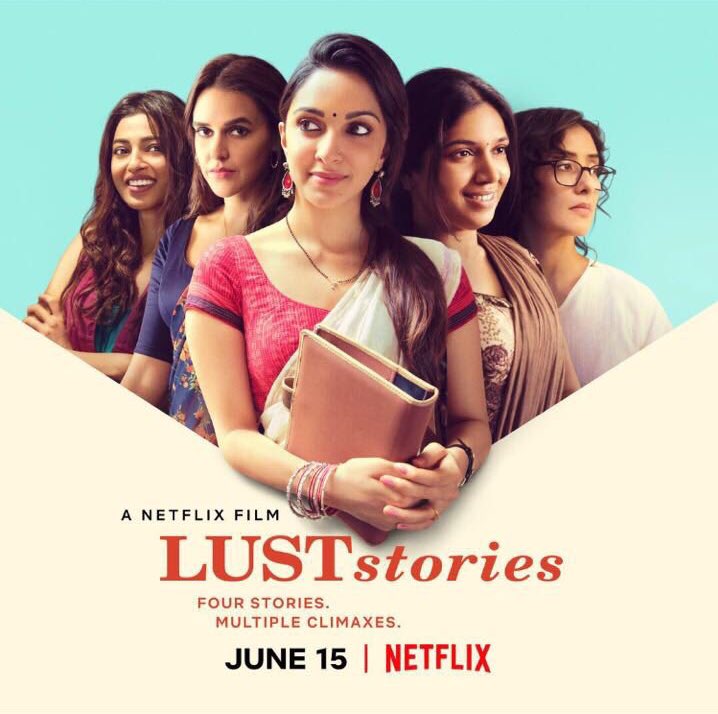 A compilation of four stories that throw light on modern relationships and the following desire for love, affection, and sex, Lust Stories is a refreshing take on unrealistic picture-perfect relationships.
Every story in this Netflix original ends on a cliff-hanger, leaving your imagination to wander and take on from there. These four stories have been directed by Karan Johar, Zoya Akhtar, Dibakar Banerjee and Anurag Kashyap.
While KJo's film comes right at the end of the collection, it marks the number one position on our list, thanks to the strong screen presence of Vicky Kaushal and the charming comic timing of Kiara Advani. The story aims to break a stereotype revolving around Indian women and their physical pleasures and plunges to set a new normal.
---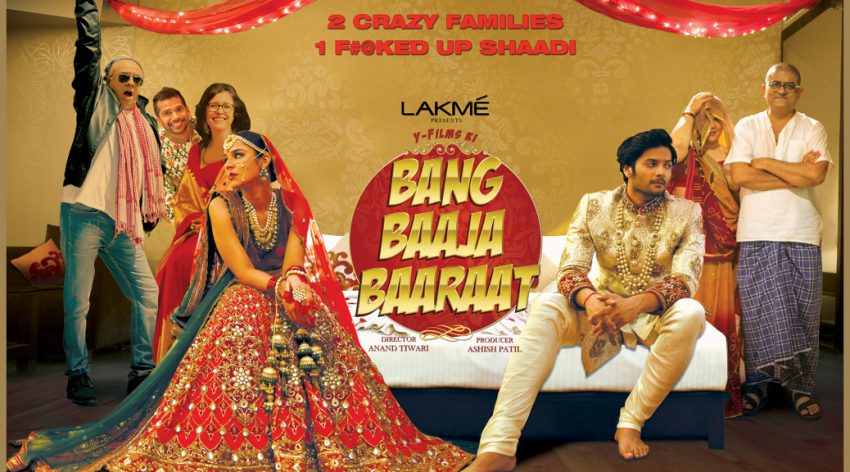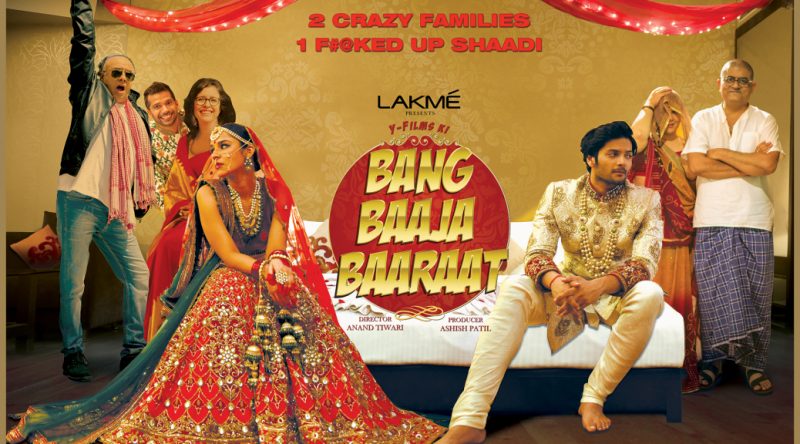 Watch Trailer of Bang Baaja Baarat
---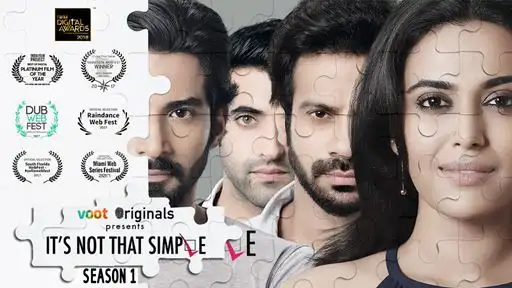 Watch Trailer of Its Not That Simple
---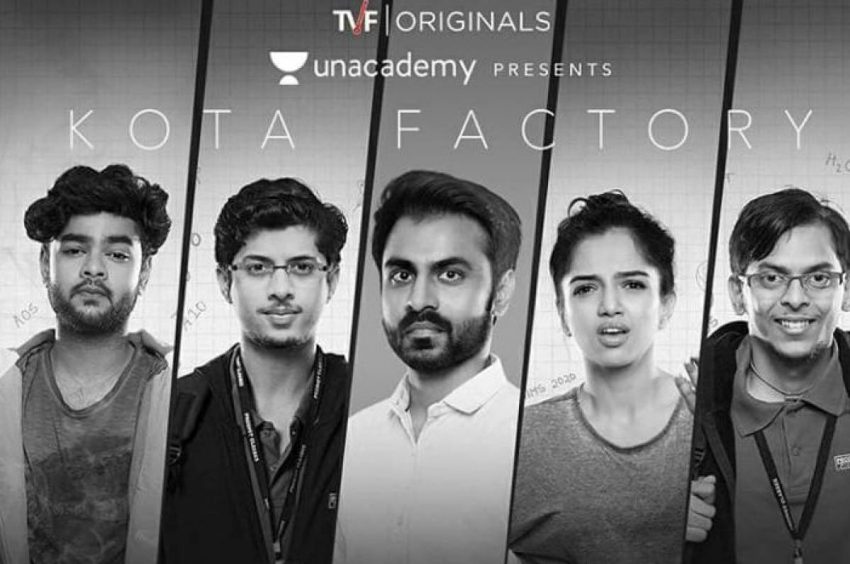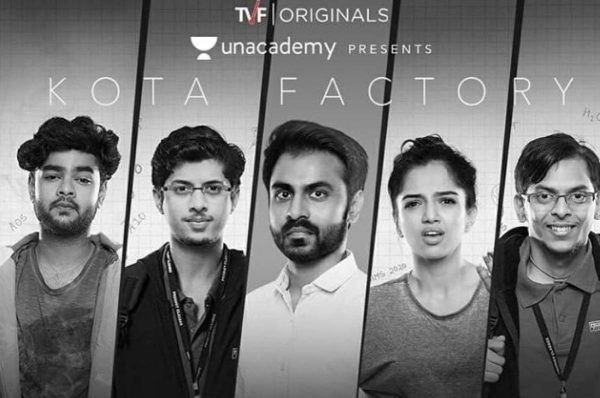 Starring: Mayur More, Ranjan Raj, Alam Khan, Jitendra Kumar, Revathi Pillai, Urvi Singh
Director: Raghav Subbu
Presented by: TVF
---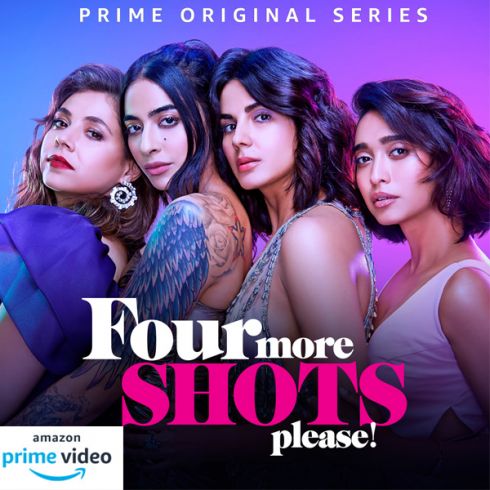 Watch Trailer of Four More Shots Please S2
This series is something made for the elite woman. Not to say other classes of females can't watch it- just that they won't be able to relate or get a lot of wisdom from the knowledge the show has to share.
The series is basically a modern feminism tale of four women, who are portrayed to be "unapologetically flawed". Together they discover love, friendship, and their own personalities in a world of millennials.
---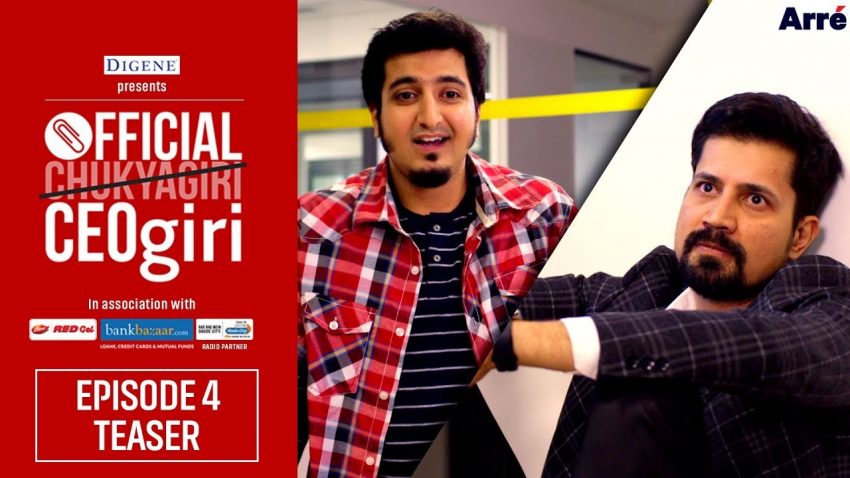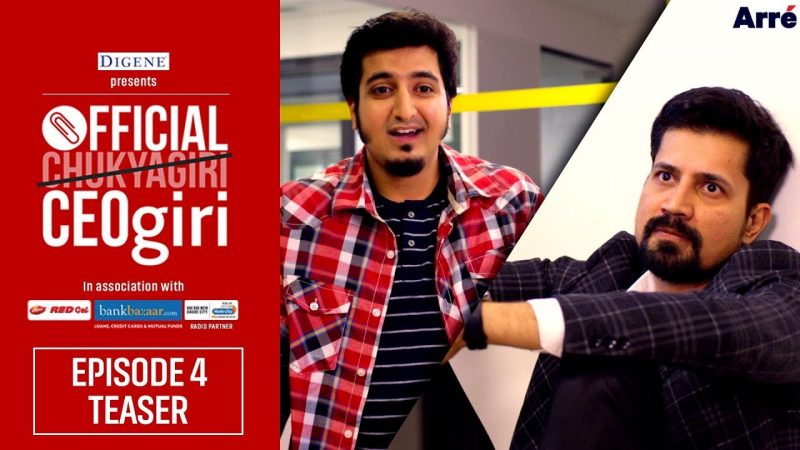 Watch Trailer of Official CEOgiri
A follow-up of Official Chukyagiri, this series revolves around the life of a CEO who runs his company from behind a drone.
The lead role is played by Sumeet Vyas who keeps the audience hooked with his refined acting skills. Facing social anxiety disorder, it's interesting to watch how Sumeet (the CEO) deals with the challenges of running a company, right from making presentations to his clients via a drone to impressing his investors.
---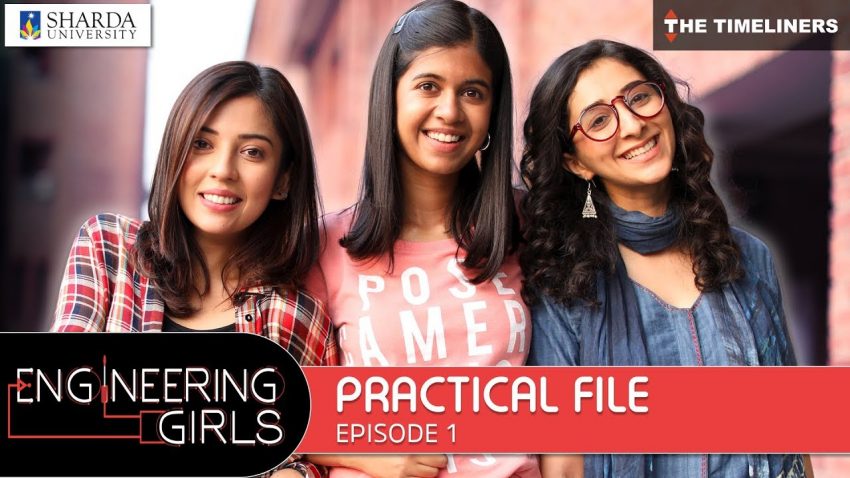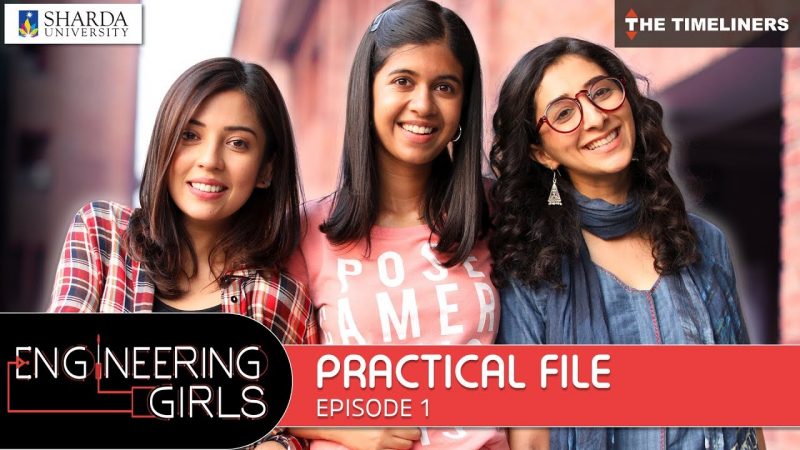 Watch Trailer of Engineering Girls
An improved take on the engineering hostel life, Engineering Girls stars three of the most well-known online stars – Sejal Kumar, Barkha Singh and Kritika Avasthi.
The plot depicts the mishaps of three women who aspire to make their name in the world, in spite of the challenges faced by them. The trio is seen pursuing their aspirations of falling in love & establishing their own business while also keeping up with their college work.
---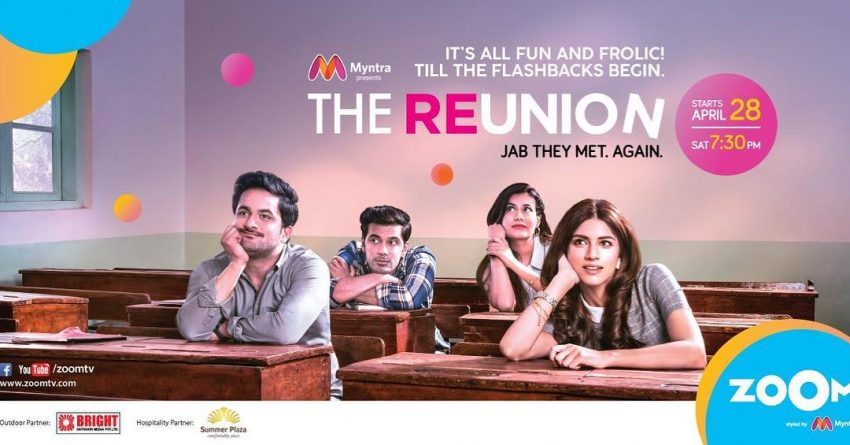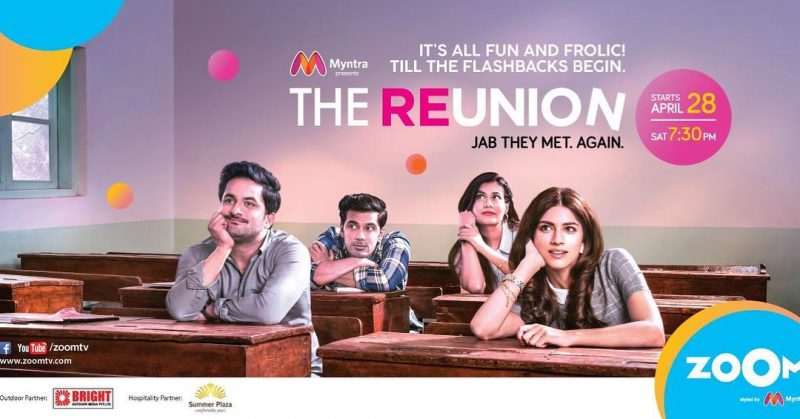 The Reunion chronicles the lives of four young friends who happen to revisit their school after ten long years. The plot leaves you nostalgic as the four friends realise how it is important to look back in order to move forward.
The storyline of this Indian drama series is filled with emotions and unexpected turns, all of which leave the audience hooked and engaged.
---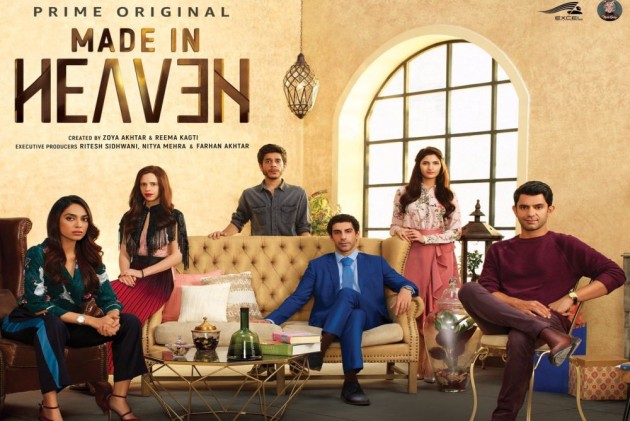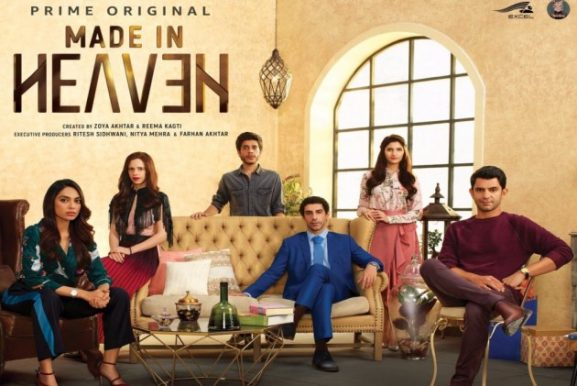 Watch Trailer of Made in Heaven
Zoya Akhtar's foray into web series, Made in Heaven came up with its first season, featuring nine episodes, in March 2019 on Amazon Prime Video. The series has been so well-loved by viewers that talks about the second season are already going on.
Produced by Excel Entertainment, the latest web series of 2020 stars Arjun Mathur, Sobhita Dhulipala, Kalki Koechlin, Jim Sarbh, Shivani Raghuvanshi, and Shashank Arora. It is based on the lives of two wedding planners in Delhi, Tara and Karan, and their struggles with maintaining the balance between age-old traditions and modern lifestyle and aspirations.
Watch this series to get a glimpse of Big Fat Indian Weddings and the problems of the contemporary generation in dealing with social norms and expectations while trying to maintain their own identity and happiness.
---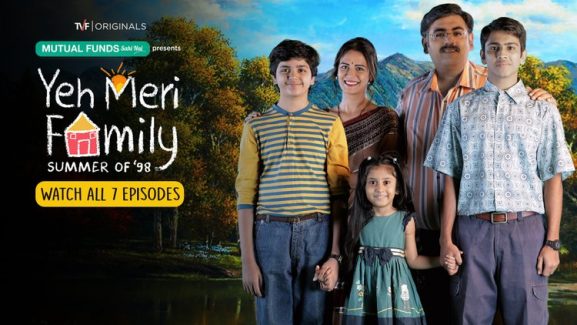 Watch Trailer of Yeh Meri Family
Available on TVFPlay and YouTube, Yeh Meri Family is a fun and realistic web series set in Jaipur, Rajasthan, in the year 1998. It tells the story from the point of view of a 12-year-old boy and his family experiences.
---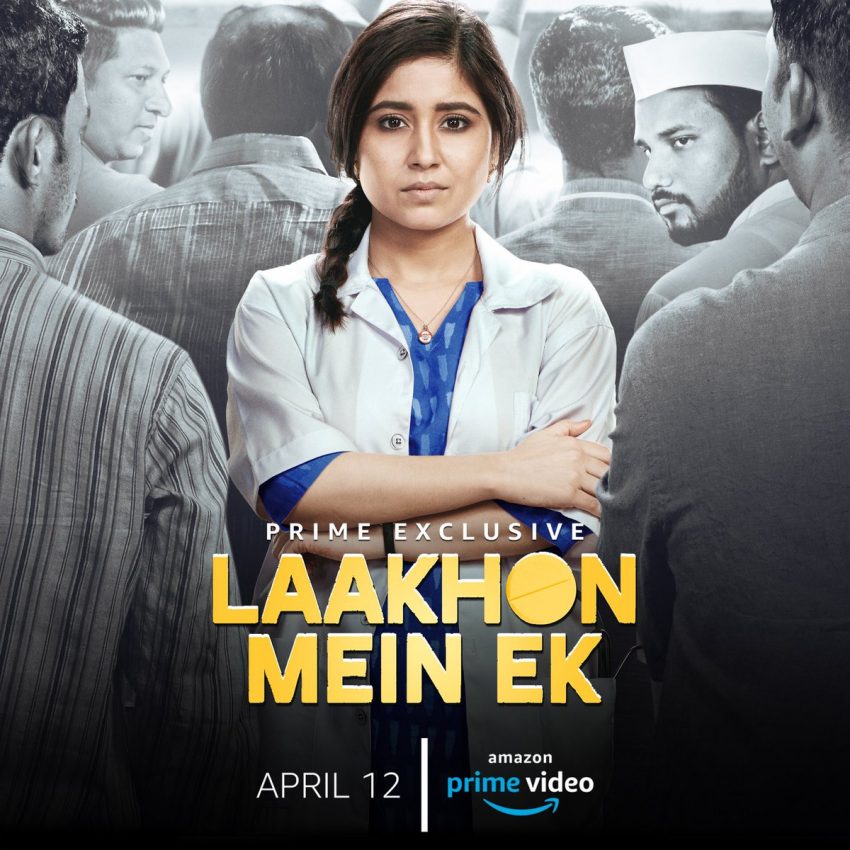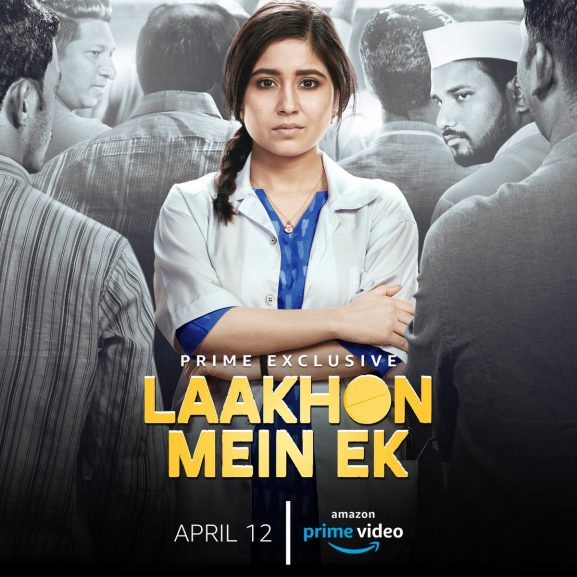 Watch Trailer of Laakhon Mein Ek 2
After the love and appreciation that Laakhon Mein Ek got, creater Biswa Kalyan Rath came up with its Season 2, which released in April 2019. This series is available for viewing on Amazon Prime and stars Shweta Tripathi, Sandeep Mehta, Milind Joshi, and Ishan Mishra.
This season is based on Dr. Shreya, played by Shweta Tripathi, and her struggle with the government's lax healthcare systems. Shreya is posted in the village of Sitlapur for a cataract camp for the villagers.
However, she has to win over the villagers first, who have no faith in the government's heathcare. She also has to deal with cost cutting problems, lack of supplies, associated politics, and an unhelpful staff.
---

Watch Trailer of The Aam Aadmi Family
A comedy and drama show by The Timeliners, The Aam Aadmi Family stars Gunjan Malhotra, Brijendra Kala, Lubna Salim, Kamlesh Gill, and many other talented actors.
The show depicts the life of the members of the Sharma family, a typical middle class family with weird members who will grow on you. The ensemble includes a hardworking father, a traditional mom, a gossipy grandmother, and two grown up kids working hard to deal with their lives and situations.
The first season of the series aired in 2016, followed by the second season in 2017. Catch hold of this fun series on YouTube for a happy dose of comedy and good old family drama and will keep your heart warm.
---
Romance Dramas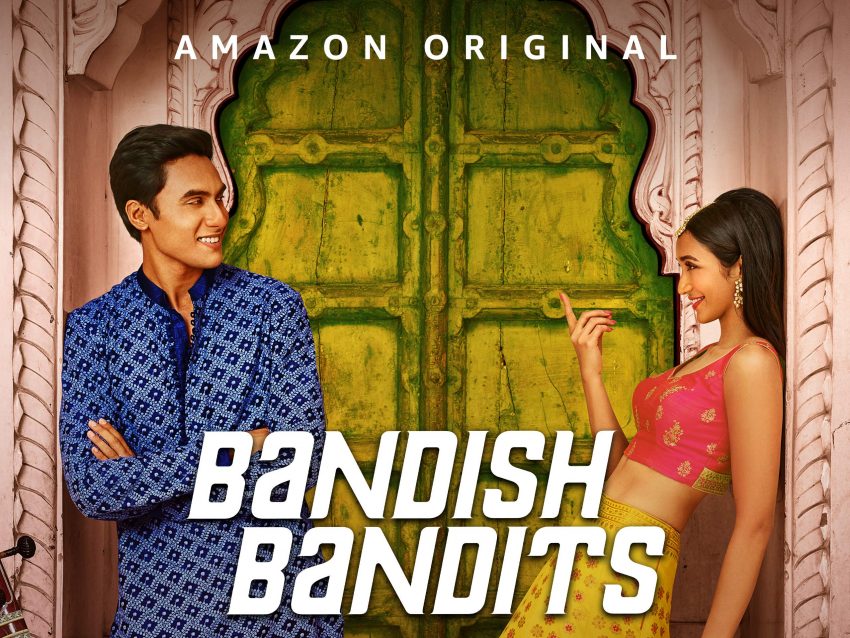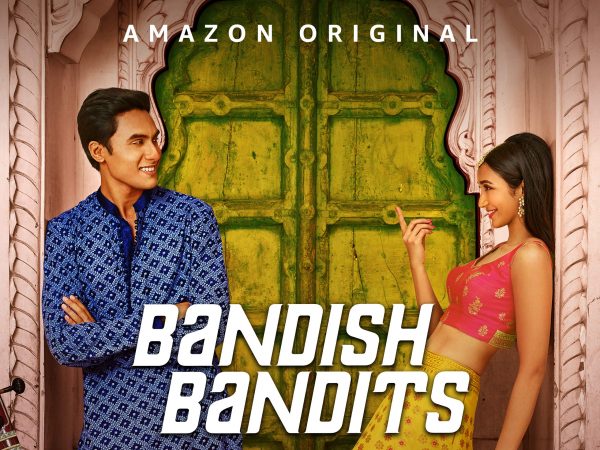 Watch Trailer of Bandish Bandits
If you don't know- Bandish is a musical phrase which used for compositions that are made particularly in Hindustani Music. There are some wonderful actors that we get to see in a new avatar in the series- some of them include the likes of Naseerudin Shah, and Atul Kulkarni.
Although, we have to admit, there are some clichés that the show has not been able to overcome- but there's not a lot you can expect from ten episodes that need to cover it all, so let's go easy.
---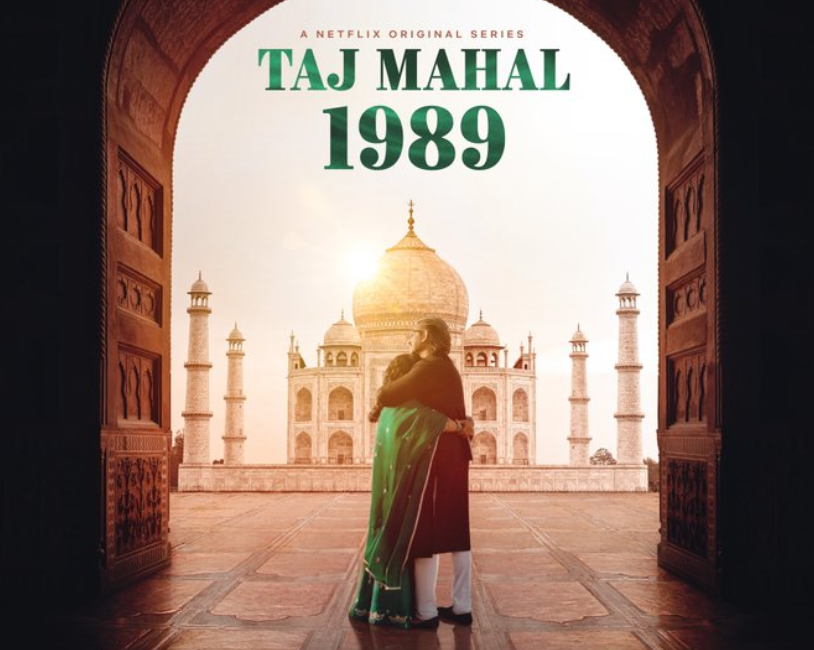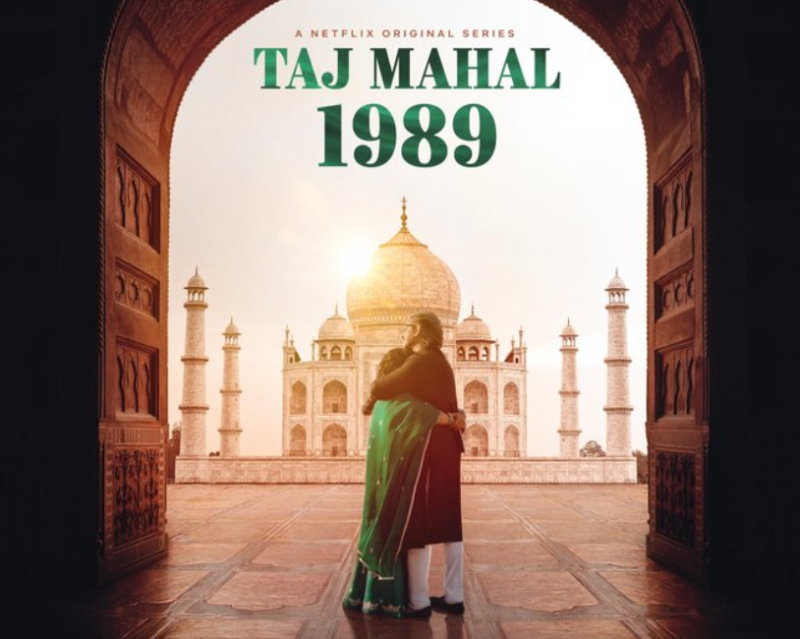 Watch Trailer of Taj Mahal 1989
A seven episode Netflix India original series based on characters in Lucknow University, Taj Mahal 1989 is a brilliant portrayal of various interpretations of love, as it was understood by different characters 30 years ago. The central action of the web series is situated around Akhtar, a philosophy professor and his wife Sarita, a physics professor and their interpersonal conflict. For Akhtar, life is driven by a philosophical and romantic notion of love, like the one found in poetry; but for Sarita, real love and not 'empty words' of love is a priori, rather than the philosophical idea of it.
Parallel to their story and in the same University space, romance triangle between three students – Rashmi, Dharam and Angad. Each of the four couples that appear in the series try to build their own definition of love, their own Taj Mahal – the ultimate symbol for love, all this at a time when life was minus dating apps.
Watch through the series to experience all forms of love as characters strive to define it – from old school romance to love in poetry books to love that is pure lust. The series director has employed certain modern dramatic techniques which makes this web series, a solid recommendation for the viewers.
---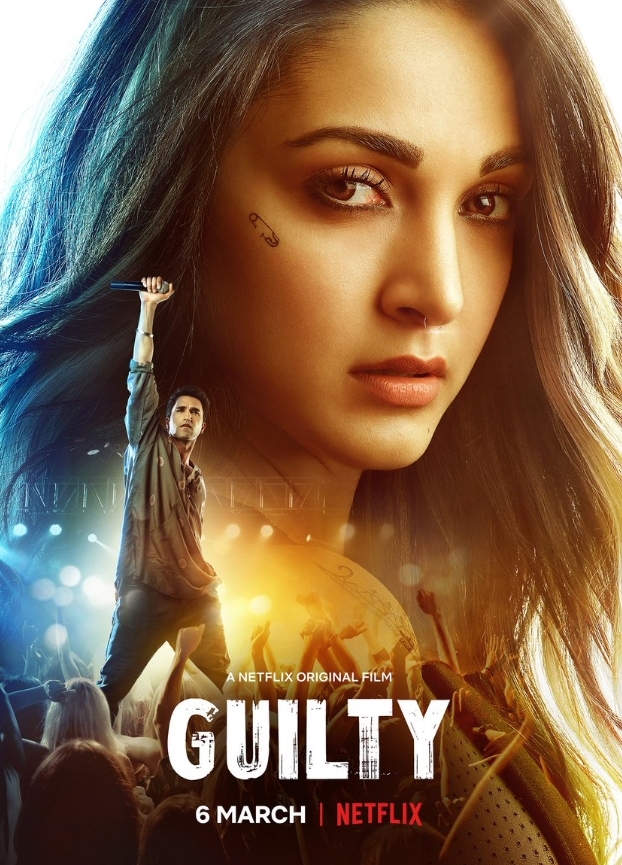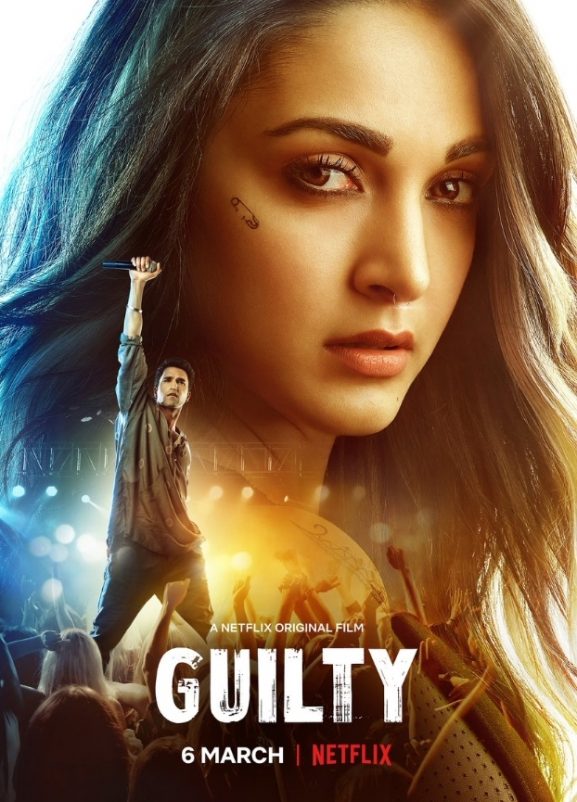 A Netflix India original movie, starring Kiara Advani and having one of its producers as Karan Johar, this movie is an atypical rendering of the type of plot which climaxes as a 'night that changed their lives'. Kiara Advani is seen playing the role of Nanki Dutta – the girlfriend of the band artist Vijay (or 'VJ') Pratap Singh and also the songwriter for their band.
The band artist VJ has been accused of raping a young, small town student and the film explores who is really 'guilty' of the act. The film's backdrop, therefore explores important themes of sexual consent, violence, rape and who's the victim blame game. Although the film is set to be released on 6th March, 2020, it has already created buzz among the crowds.
In a statement made by Karan Johar himself, he said, "Guilty is a film that explores a personal, powerful subject where a small town girl takes on the structures that protect perpetrators of rape." Indeed, the film's trailer entails a recommended watch for the film.
---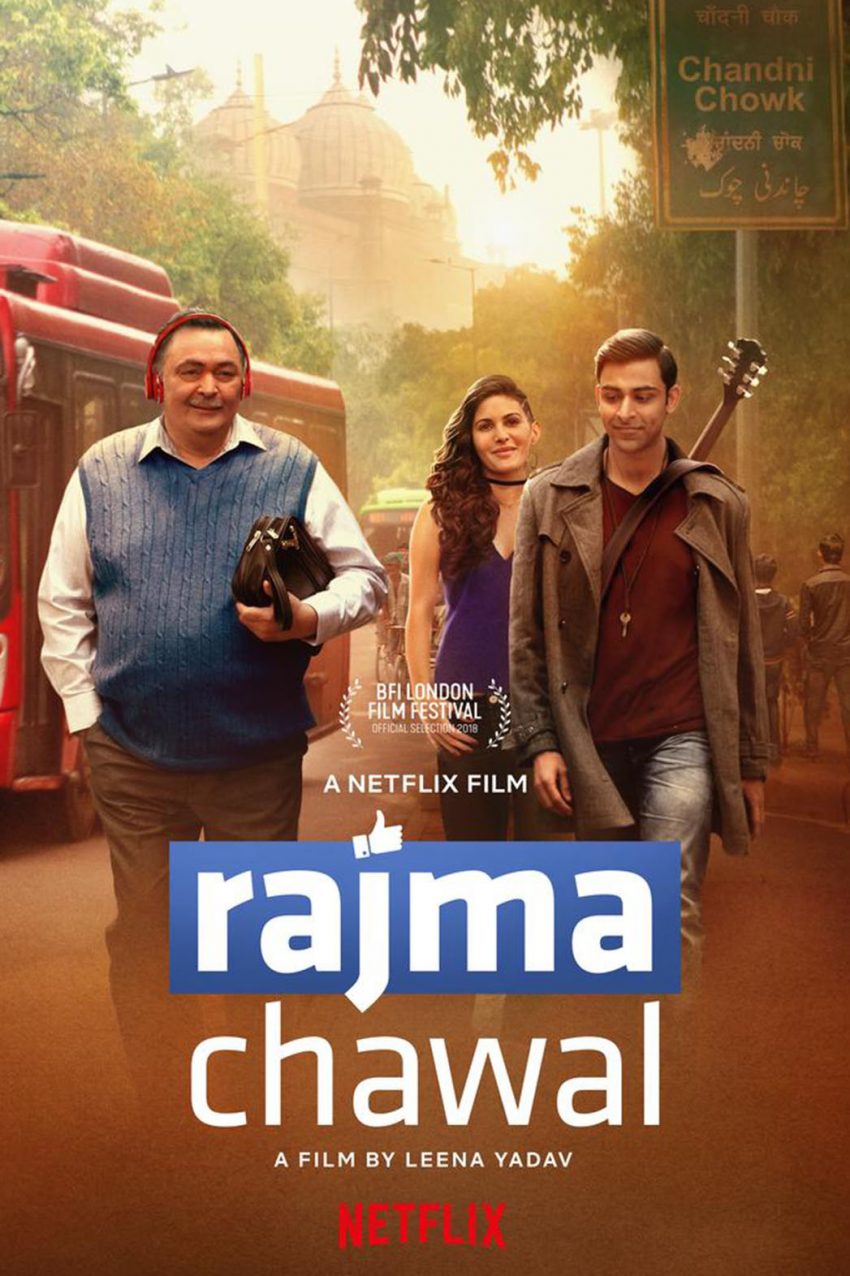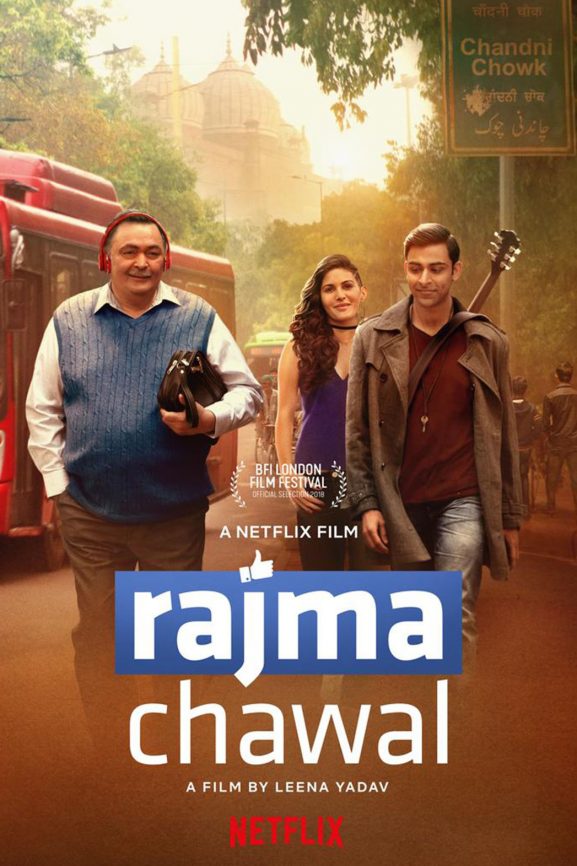 Perhaps, no North Indian family can deny the importance of a Sunday special Rajma Chawal and all that it represents to them – home, family and an intimate gathering. The Netflix India original film, that goes by the same name and which starrs Rishi Kapoor as one of its characters, is a portrayal of a troubled father – son relationship.
After his mother dies in a car accident, Raj Mathur (played by Rishi Kapoor) is led to worry about the lack of communication between himself and his son, Kabir Mathur. In a unique twist of events, he takes upon the pseudo-identity of Tara on Facebook just to reconnect with his son. Their conversations on Facebook become the channel for Kabir to understand the mutual feelings of his father's loss of a partner and hence, develop a new understanding of his relationship with his father.
This pays off only until the point Kabir runs into the real Tara – who is actually Seher, a small-town girl working in a hair salon. Raj Mathur's well-laid plan goes for a toss as Seher's hot-headed boyfriend Baljeet (played by Aparshakti Khurrana) becomes a hurdle and Mathur is compelled to      come up with an alternative plan, which entails his paying the cash-strapped girl to keep the play action going.
---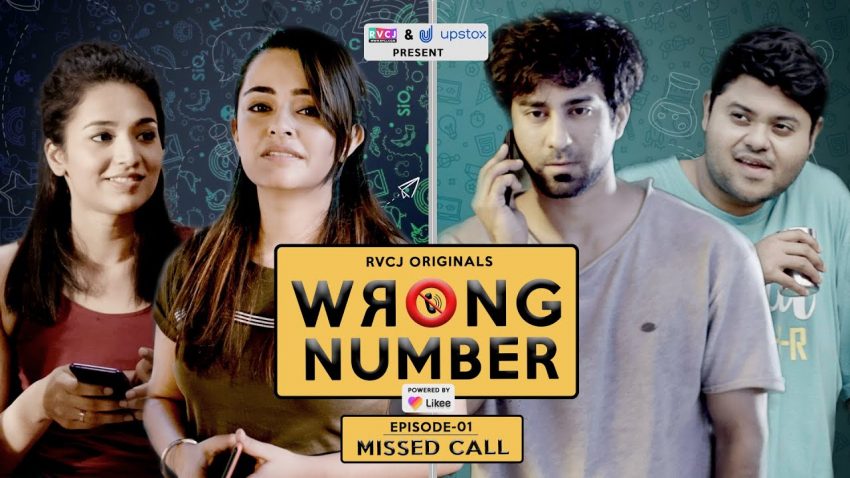 Well, wrong numbers are annoying and there's no denying to it; but over here, a wrong number becomes a hilarious premise over which Khushi, a medical student meets Karan, a second year engineering student. Khushi is in the habit of constantly messaging his ex-boyfriend Rajat, who has apparently blocked her (as she sees no double delivery ticks); the twist occurs when one day, suddenly she finds all her messages delivered! The back story is that Karan's phone number previously belonged to her ex-boyfriend Rajat.
And now, even though it's Karan on the other side of the screen, Khushi is under the illusion that she is speaking to her former boyfriend, Rajat.
In the hilarious confusion of the three episodes that constitute the series, one can find all ingredients of a cutesy young romance plot. The action is fuelled by an co-incidental misconnection and a switch of numbers, but takes on to become a perfect connection between two people.
---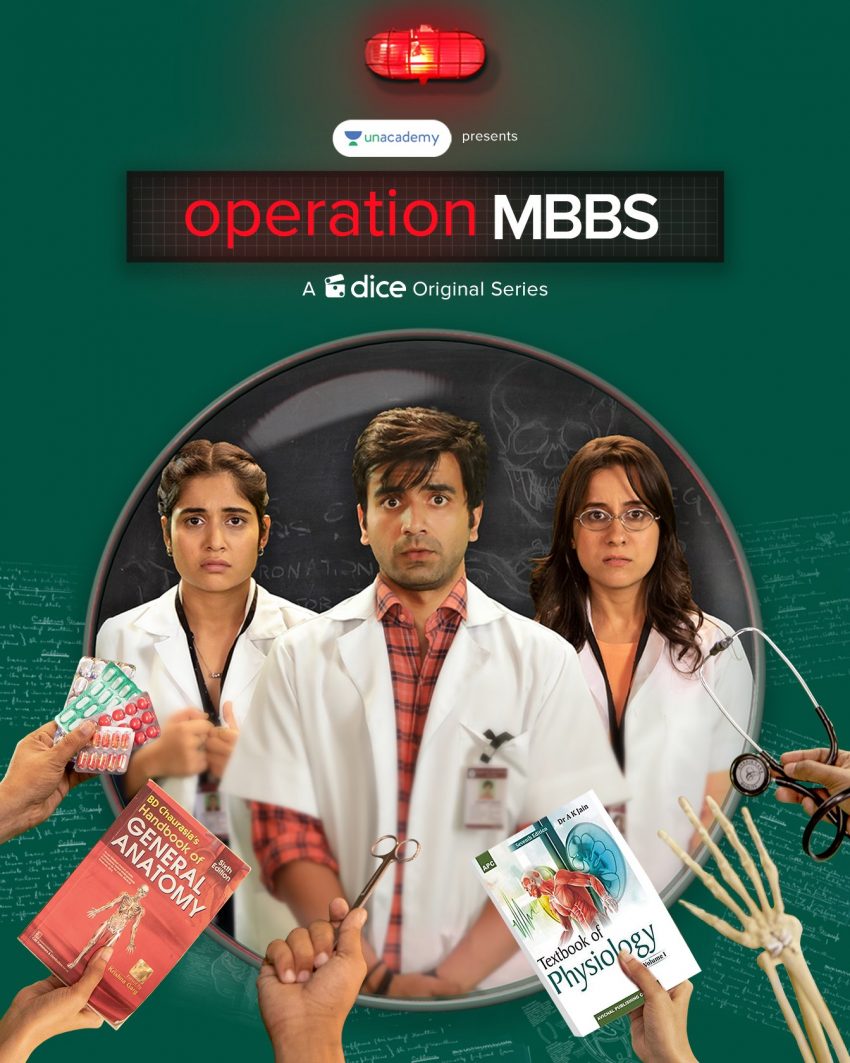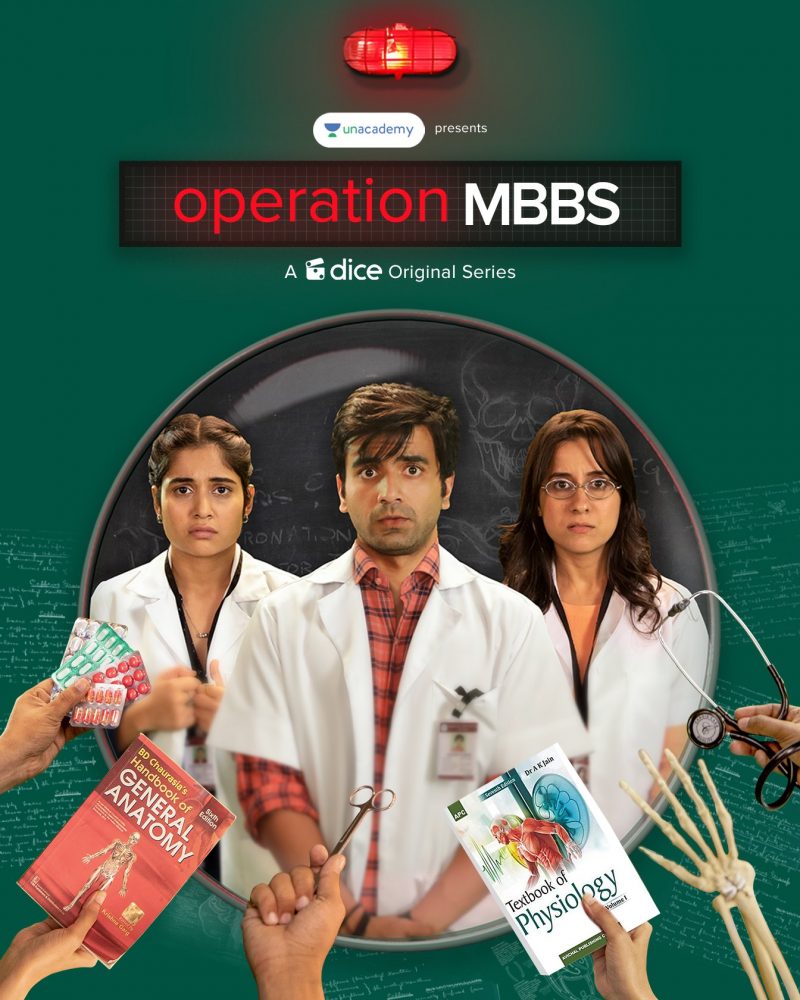 Watch Trailer of Operation MBBS
A recently launched Dice Media series, which crossed over 3 million views in only three days after its release, chronicles the lives of three first year MBBS students – Nishant, Sakshi and Huma – as they embark upon their separate journeys to graduate as doctors and the process in-between, and this is precisely what drives the central action of the series.
The first two and the only episodes released up till now, constitute their first few weeks in the new college and situates the characters in the narrative of the series. The second episode goes further to establish the academic burdensomeness and other moments that remind the viewers of their own college experiences.
The web series has a faint resemblance to the 90s medical drama Sanjivni, the exception being that this one is a younger version of it, in a medical college rather than professional doctors. Realistic, natural performances of the actors will surely have you glued to the screen; the series is a must watch production by Dice Media and worth mentioning, it stars the digital youth sensation Ayush Mehra! (This gives you another reason to watch the web series, does it not?)
---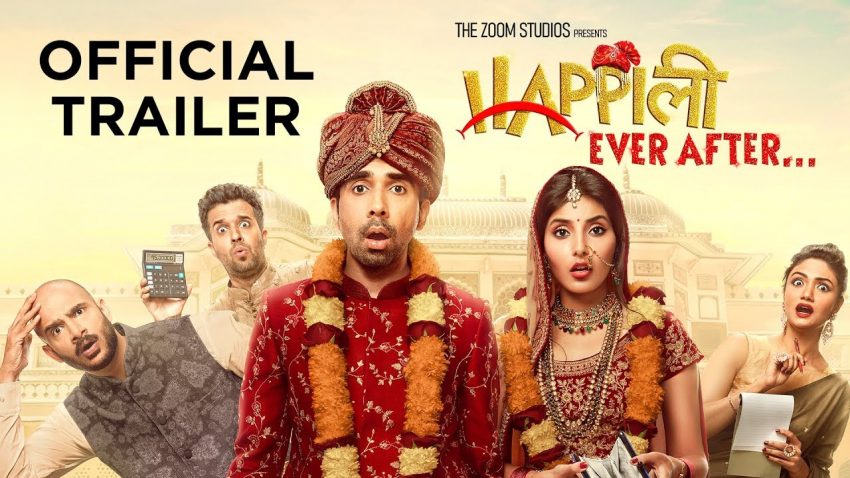 Watch Trailer of Happily Ever After
A perfect combination of comedy, drama and romance, Happily Ever After is a Zoom Studios original production. It portrays the anxieties, troubles and glitches of a modern, millennial couple – Roneet and Avani – as they plan their perfect dream wedding.
Here comes the conflict in the plot – Roneet's idea of a wedding is a simplistic court marriage while Avani, having already married in court once and now divorced, wants a big fat Indian wedding and hereby runs the problem of sorts. As the plot unfolds, the viewers resonate with the similarities of achieving modern wedding goals, the reality of a contemporary young relationship amidst the tribulations of family.
Although the web series scores great points for relatability among viewers, it falls short on the scale of surprising the audience as the events are more or less predictable. The best part however, is that the humour does not overtake the main plot of the series, but is only a part of it. The web series is a light hearted watch and indeed, a recommended one for those looking out for a 'warm in the heart' kind of an experience.
---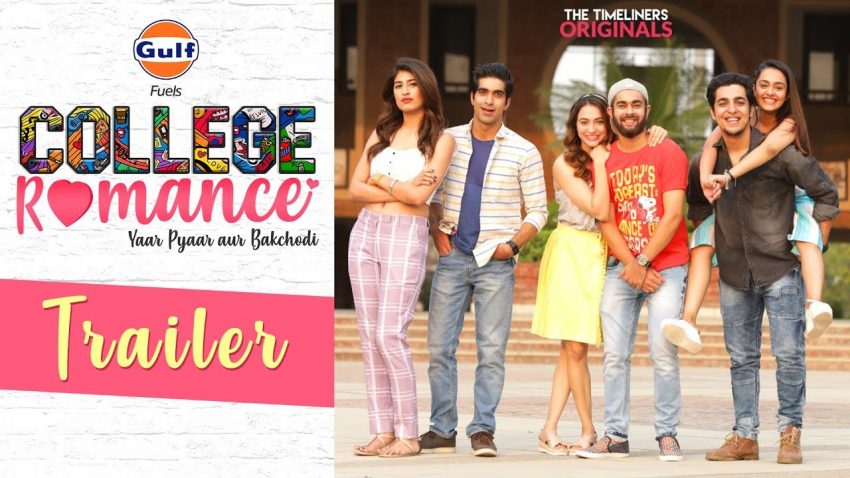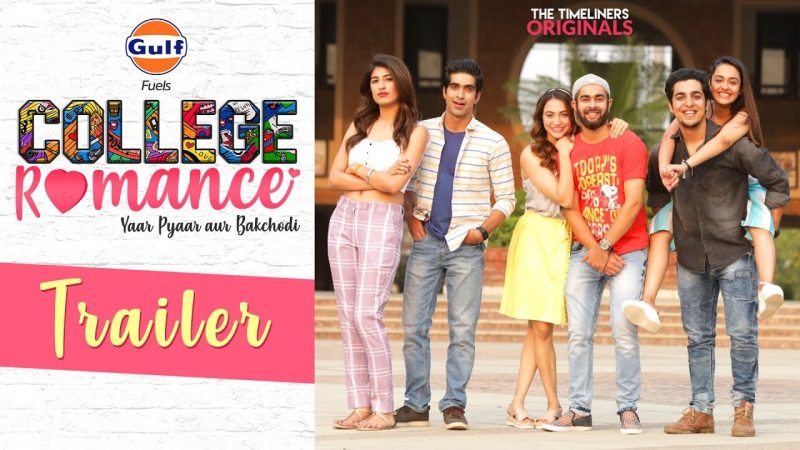 Watch Trailer of College Romance
College Romances have a tasteful charm about them and this series is here to remind you about it! Perhaps one of the best web series in 2020 for streaming on the digital platform, College Romance would surely remind you of your own days in college. (Believe us, it's not just another romantic teen drama.)
The plot is based around three college students – Trippy, Naira and Karan, all of whom are seen tackling aspects of college life, from lectures to canteen visits to fancy bikes, bunking and much more. The fresh, youthful character performances, improvised utilization of the Delhi University college campus and relatable conversational language styles of the characters' dialogues, together make this web series, a favourite to watch among the younger generations.
Since the directors of the series were themselves students of the Delhi University, the portrayal further gains a realistic appeal and resonates among the audience. This surely makes it one of the best web series to stream digitally. 
---
Yeh Hai Aashiqui
Watch Trailer of Yeh Hai Aashiqui
Yeh Hai Aashiqui is a romantic anthology series on Bindass that tells beautiful love stories over its four seasons and 144 episodes. It is hosted by actor Rithvik Dhanjani and depicts heartwarming and relatable stories of love in the modern world.
In the last episode of the first season, Dhanjani narrates his own love story with co-actor Asha Negi, whom he met on the sets of their popular serial Pavitra Rishta. Rithvik and Asha are one of the most loved couples on television. Catch their story and so many more heartfelt romances on this show.
---
Watch Trailer of Love, Lust & Confusion
This romantic drama can be found on Viu and has aired 13 episodes till date. It stars actors like Tara-Alisha Berry, Meiyang Chang, Rajat Barmecha, Gaurav Chopra, and many more. This show depicts drama, romance, societal interactions, and the complications in modern relationships.
Love, Lust & Confusion is much more than a romantic show. It is more of a coming-of-age story, full of love, lust, confusion, dilemmas, desires, and consequences. It tells the story of Poroma Sarkar, a young girl trying to keep her head up in this modern world. The show also explores the concepts of polyamory and lust in the world of millennials.
---
Baarish is a romantic and social drama by Ekta Kapoor for her online streaming platform ALT Balaji. It stars Sharman Joshi and Asha Negi in the lead roles and tells the beautiful love story to two completely different individuals who are brought together by fate and then learn to fall in love with each other.
Anuj is a successful Gujarati businessman who has built his own business empire from scratch after the death of his father. Gauravi is a middle class Marathi girl who believes in education before anything else. The two opposite personalities are bound together in an arranged marriage, after which they discover each other. All the romance happens with the backdrop of beautiful Mumbai rains, hence the name Baarish.
---
Kaisi Yeh Yaariaan is a story of friendship, love, and relationships in the life of young adults. The show premiered on MTV after which it was moved to Voot. It has released three seasons till now and stars Niti Taylor, Parth Samthaan, Yuvraj Thakur, Ayaz Ahmed, Veebha Anand, and many more talented actors.
The first season focuses on Manik and Nandini, who get caught up in a contest between love and friendship. The second season continues from the first, depicting how the characters' lives change due to their changing equations. The third season catches up with Manik and Nandini after four years of their life and how their relationship has evolved after becoming responsible adults.
---
Watch Trailer of It Happened in Hong Kong
It Happened in Hong Kong is a romance mini-series that explores the themes of solo travel, meeting and connecting with a stranger, and getting to know yourself better through those experiences. It stars Amol Parashar and Aahana Kumra in the lead roles and is shot in the beautiful city of Hong Kong.
Aahana is a strong, independent woman who goes on a solo trip to Hong Kong after breaking up with her fiancé. There she meets Amol, who is also alone in the city for a business trip. They decide to explore the place together and form a bond in the process.
However, their new connection comes in contrast with their past and commitments. It remains to be seen if their story has an ending or was it just a passing acquaintance.
---
Spotlight and Spotlight 2 are two mini web series produced by Vikram Bhatt and explore the world of Bollywood and entertainment through the experience of the protagonists. Spotlight stars Tridha Choudhury, Arif Zakaria, and Sid Makkar. It tells the story of Bollywood superstar Sana Sanyal, who is incredibly famous but very lonely. Her search of true love forms the crux of the story.
Spotlight 2 has been inspired by the movie Aashiqui 2 and stars Karan Grover, Aditi Arya, and Ruhi Singh. It depicts the story of Vicky, an emerging musician and rock star who becomes depressed after losing the ability to sing. His girlfriend Jyotika helps him rebuild his life and find new hope.
---
Puncch Beat is a popular romantic drama on ALT Balaji that stars Priyank Sharma, Siddharth Sharma, Harshita Gaur, Khushi Joshi, Krishna Kaul, etc. It was released in 2019 and has 13 episodes in its first season. The backdrop of the series is Rosewood High School, a prestigious institution in the mountainous city of Dehradun, India.
Rosewood High is very strict about its rules and cares most about three things: boxing, dancing, and discipline. However, the new semester sees a lot of turmoil in the school as Rahat, a street fighter, challenges Ranbir, the undefeated champion of the school. Another plot point follows Divyanka, a state level dancer, and Padmini, the school diva.
---
Watch Trailer of Broken But Beautiful
This Hindi romance web series has been created by Ekta Kapoor and can be streamed on ALT Balaji. It stars Vikrant Massey and Harleen Sethi in the lead roles. The show is based on romance, heartache, and emotional threads that hold two people together in the big, bad world.
Veer and Sameera are two strangers with conflicting personalities. However, they are both left heartbroken after losing their love. In this state of mind, they meet each other and connect over this similarity. Broken but Beautiful will reiterate your belief in love's healing power as you watch this beautiful love story between the protagonists.
---
Watch Trailer of Kehne Ko Humsafar Hain
Kehne Ko Humsafar Hain is a poignant story of love, relationships, and society with extramarital affair as a major plot point. It stars Ronit Roy, Mona Singh, and Gurdeep Kohli in the main roles, along with Pooja Banerjee and Palak Jain. It is available for streaming on ALT Balaji and its associated websites.
Poonam is a caring wife, whose husband Rohit Mehra is in love with an interior designer named Ananya Sharma. Poonam struggles to maintain her family, with her two daughters Bani and Nikki, whereas Rohit has to choose between society and his marriage on the one hand and his true love on the other hand. How they deal with this web of relationships forms the rest of the story, which has aired two seasons till date.
---
Haq Se is a romantic cum social drama on ALT Balaji starring Rajeev Khandelwal, Surveen Chawla, Parul Gulati, and many others. It has been set against the heavenly backdrop of Kashmir and tells the story of love, dreams, hope, and war with the background of Kashmir's unrest.
The story follows four sisters, Meher, Jannat, Bano, and Amal, who fight hard to keep their heads up after their father's medicine factory is burnt down and he is deployed to Siachen for the army.
Khandelwal plays Dr. Naushad Rizwi, Meher's boss who is extremely skeptical of love after being cheated by his wife and left to raise their daughter alone. How the characters keep their dreams alive and find love and happiness forms the rest of the story.
---
Watch Trailer of It's Not That Simple
It's Not That Simple is an original romantic web series on Voot. It stars Swara Bhaskar, Vivan Bhatena, Karan Veer Mehra, Purab Kohli, Sumeet Vyas, and many more talented actors. It is a story of modern life and relationships, and the complications that come along with it.
An urban housewife is unhappy with her life and marriage as she cannot find the love she is looking for. She is invited to a school reunion in this situation, where she meets two of her old schoolmates who had almost become her boyfriends during that time. This meeting leads her to question her life and arouses deep thoughts about her happiness.
---
Watch Trailer of Fuh Se Fantasy
Fuh Se Fantasy is a romantic show on Voot that tells the story of modern relationships and the desires that come along with it. The best part of these relationships is that their deepest and weirdest desires can be fulfilled with the help of the other person.
This show explores this facet of relationships. It stars Plabita Borthakur, Anupriya Goenka, Naveen Kasturia, Karan Wahi, etc.
---
Time Out is a romantic coming-of-age story on Voot that stars Tahir Raj Bhasin, Sarah-Jane Dias, Mansi Multani, Shishir Sharma, JUgal Hansraj, etc. It is the poignant story of a married couple who face a very real struggle in a bid to figure out themselves and their relationships.
Rahul and Radha are undergoing strains in their relationship after investing all their savings on a house and learning that they are going to have a baby. Radha's family plans come to a crashing halt when Rahul starts panicking about his life and decides to take some time out to figure what he wants in his life. The show explores love and desires in a mature way, for adults who are yet to understand life and who they are.
---
Dil Buffering
Watch Trailer of Dil Buffering
Dil Buffering is a romance cum comedy on Bindass that stars Aanchal Munjal, Vaishnavi Kadam, Shradha Kaul, etc. It is the stry of a hopelessly romantic girl and her eternal search for true love.
Abby is a 24-year-old girl who wants to find her soulmate. However, life keep giving her signs that she has already met "the one" but just hasn't realized it yet. To look for the guy, she reconnects with all her past lovers and goes on a journey of self discovery.
---
Zindagi Wins
Zindagi Wins is a medical drama and romantic web series on Bindass that stars Abigail Jain, Kushal Punjabi, Sara Khan, and Kiran Srinivas in the main roles. It is the story of four doctors and their inter-personal and professional relationships with each other. It has drama, love, misunderstandings, and resolutions which will keep the viewer hooked.
Dr. Ali, a cardiologist, joins Lifebeat Hospital and immediately gets into conflict with Dr. Malvika, who believes in treating patients with logic and brain. Alia, who is a staunch believer in her heart, gets into trouble with her superior very often. Here, she meets Dr, Ishaan, a psychiatrist, who befriends Alia and helps him out in many situations. Ishaan and Malvika have a romantic history, which Alia finds out and decides to reunite them. But she falls in love with Ishaan herself. The entry of Dr. Veer poses another challenge to their already complicated relationships.
---
Love By Chance
Watch Trailer of Love By Chance
Love By Chance is a romantic series on Bindass that tells love stories based on real incidents where people have found true love in the most unlikely circumstances. It is hosted by actor and comedian Kavi Shastri.
This series has 36 episodes, through which it depicts how love can be found completely by chance in a situation. It explores the relationship between romance and serendipity, and tells us how there is hope to find true love even if you think you life is in the dark.
---
Side Hero stars Kunaal Roy Kapur and tells the quintessential story of the Bollywood side hero, who is often overlooked amidst all the drama, action, and romance surrounding the hero and heroine. This show presents a mixture of reel and real life for the actors who show you the entertainment world through their point of view.
Kunaal tries to be the perfect side hero in his life. When an ambitious project of his results into the loss of his family house, he finds company in his new manager Beera, ex-wife Sarika and their son Rumi. Sarika is engaged to Ranjeet, a young handsome man who is a fan of Kunaal. The complicated relationships between these people form an important part of the story.
---
Watch Trailer of Game of Homes
Game of Homes is a presentation by Girliyapa starring Tiku Talsania, Loveleen Mishra, Sachin Negi and Shreyasi Sharma. It is available to be streamed on YouTube and TVF Play.
The story is based on the Lal family, where Sudha and Mahesh live with their son and daughter-in-law, Ayush and Anu. The parents want to kick the young couple out, claiming that there is not enough space in the house. Ayush and Anu think that their middle aged parents are looking for romance. But the reality might be something completely different altogether.
---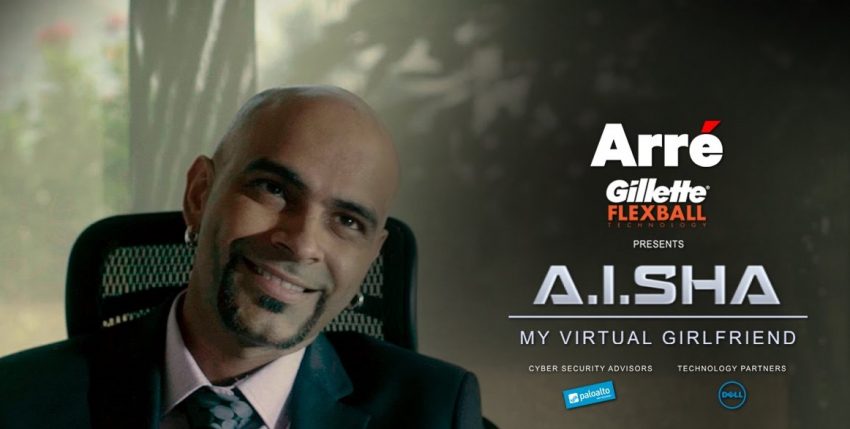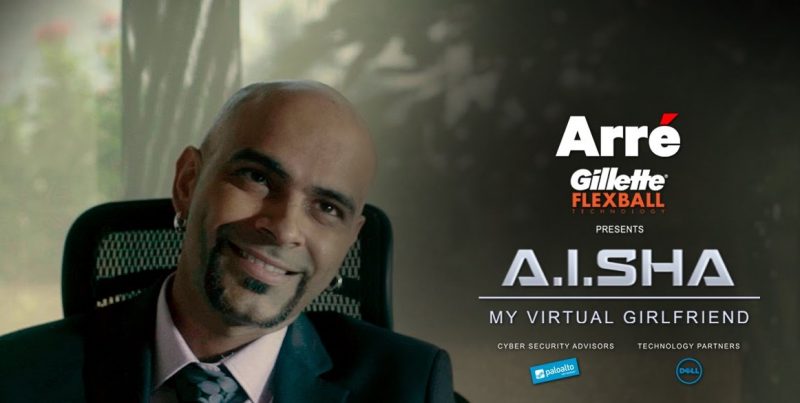 Watch Trailer of AISHA My Virtual Girlfriend
---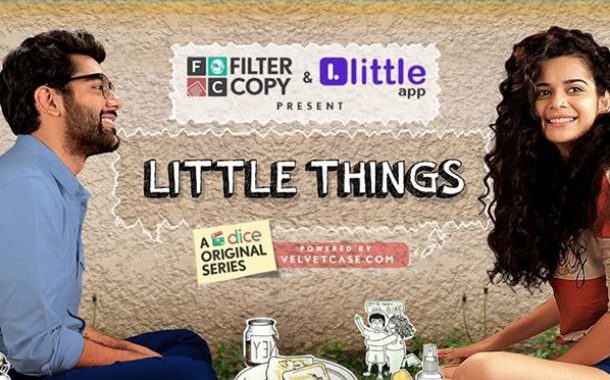 Watch Trailer of Little Things
---
Biography Series
Scam 1992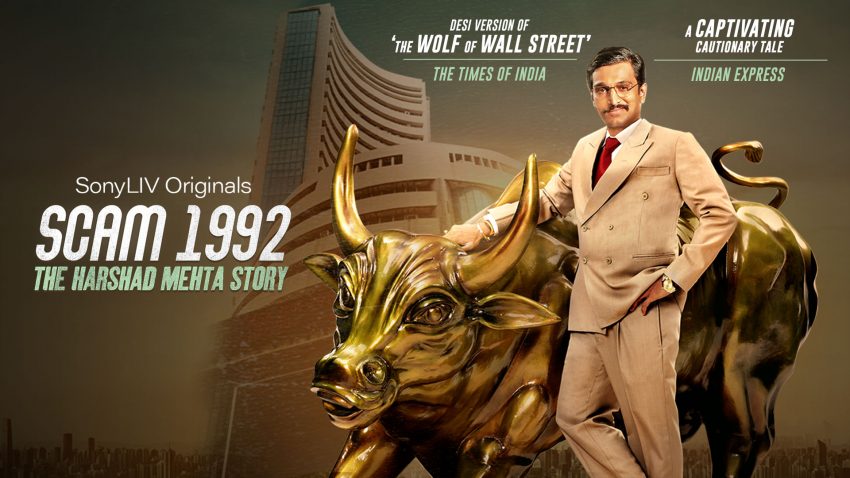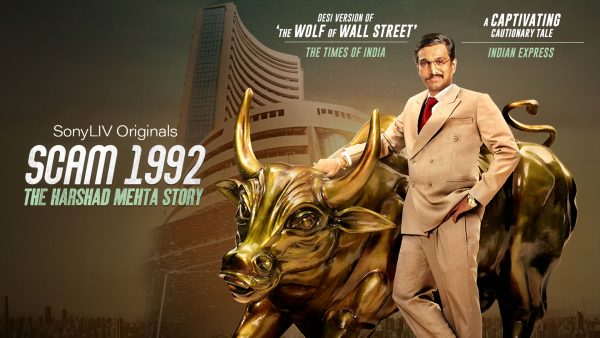 Money is what's making the world work. This is especially true of Harshad Shantilal Mehta- India's own big bull from the 90s. Ask your parents, and you'll probably hear ten tales of the same.
This is a fascinating show which talks about a man and his dodgy ways, which helped him rise financially and earn a fortune which we can only dream of. The book has been based on the famous book The Scam: Who Won, Who Lost, Who Got Away- and is the perfect adaptation.
---
Watch Trailer of Karenjit Kaur
Karenjit Kaur is a biography web series based on the life journey of Sunny Leone, who was originally named Karenjit Kaur. The biopic is available in the form of three seasons and 24 episodes exclusively on Zee5. It stars Sunny Leone, Raj Arjun, Rysa Saujani, Karamvir Lamba, etc.
The series tells Sunny Leone's story, from being a simple Sikh girl in a middle class family to joining the adult film industry, finding her husband, and finally entering Bollywood as an actress. You will get to know many lesser known facts about her life, career decisions, relationships, controversies, and hardships. It is available in many languages and was shot in Mumbai and Cape Town.
---
Watch Trailer of Roar of the Lion
This documentary drama series on Hotstar stars former Indian skipper MS Dhoni. It has aired one season, which has five episodes. The series was released in 2019 and has been watched and appreciated by many viewers. It depicts the Indian Premier League (IPL) scene, especially the Chennai Super Kings (CSK).
The CSK team had a fallback in 2013 after getting into a spot fixing scandal. After being banned from playing in the IPL for two years, they make a comeback in 2018. This show focuses on the experiences and emotions of the cricketers during the trying time, especially Dhoni, who went on to lead CSK to victory on their year of return.
---
Watch Trailer of Bose: Dead/Alive
Bose: Dead/Alive is a historical period drama web series based on the real life story of Netaji Subhash Chandra Bose, the esteemed freedom fighter and leader in India. It stars Rajkummar Rao as Bose, along with Naveen Kasturia, Edward Sonnenblick and Anna Ador.
After Bose's Japanese plane is rumored to have crashed in Formosa on August 18, 1945, he is presumed to be dead. But his family receives indication from Mahatma Gandhi that he might be alive, thus beginning a mysterious foray into the question of what exactly happened to Bose and where is he now, if he is indeed alive.
---
Reality Shows
The Remix is a reality web series on Amazon Prime that premiered in 2018. It has the format of a musical challenge show, where the contestants sing remixed Bollywood songs. It is hosted by TV actor Karan Tacker and the judges are Sunidhi Chauhan, Amit Trivedi, and Nucleya.
The first season has already concluded. It had ten rounds, including the Grand Finale. Catch this show to get a high dose of music, drama, and grandeur and enjoy some of the best and most famous Bollywood songs with a new essence.
---
Comicstaan is a stand-up comedy reality competition web series that boasts some of the most famous names in the Indian stand-up comedy scene. It is a nine-episode series, where our beloved comedians are in search of a fresh new talent. The hosts of this show are Abish Mathew and Sumukhi Suresh, who keep the audiences entertained with their hilarious antics.
The judges of Comicstaan are Biswa Kalyan Rath, Sapan Verma, Tanmay Bhat, Kanan Gill, Kaneez Surka, Kenny Sebastian, and Naveen Richard. This series got the title of the most watched show on Prime Video in India in its first week. Its second season has also been announced and popular comedian Zakir Khan has joined the line of judges.
---
Watch Trailer of Hear Me Love Me
This is a reality dating show on Amazon Prime video that is hosted by Shilpa Shetty. She plays Cupid in the show and helps young participants find the love of their dreams. The show premiered in September 2018 and has aired ten episodes, along with the trailer and teasers.
The concept of this show is based on finding love without looking at a person's appearance and judging just by the personality. The girl goes on three dates with three different men, but she can't see their face. Based on their interactions alone, she has to choose the best partner for her. Then the faces are revealed and she can decide to go ahead with the date or back out. Shilpa Shetty acts as a guide and mentor as well, also sharing personal anecdotes on love and relationships.
---
Feet Up with the Stars
Watch Trailer of Feet Up with the Stars
Feet Up with the Stars is a celebrity chat show on Voot that takes a step away from the typical interviews with Bollywood stars. This is a more laidback and relaxed show where the stars can have fun and a casual conversation with the host.
Hosted by Anaita Shroff Adajania, this show is an entertainment extravaganza where the celebrity guests sit in an intimate setting and have a gossip session with their feet up in comfort. Catch this show for some juicy tidbits of the entertainment world.
---
Watch Trailer of Love OK Please
Love OK Please is a reality travel show on MX Player that is hosted by actor Karan Wahi. It has a unique concept that you might want to check out, if you are bored with run-of-the-mill reality shows.
In this show, boys and girls are asked to choose their partners and taken on a long trip together. They have to explore new places, new cuisines, and in the meantime figure out whether they have a suitable partner.
---
Horror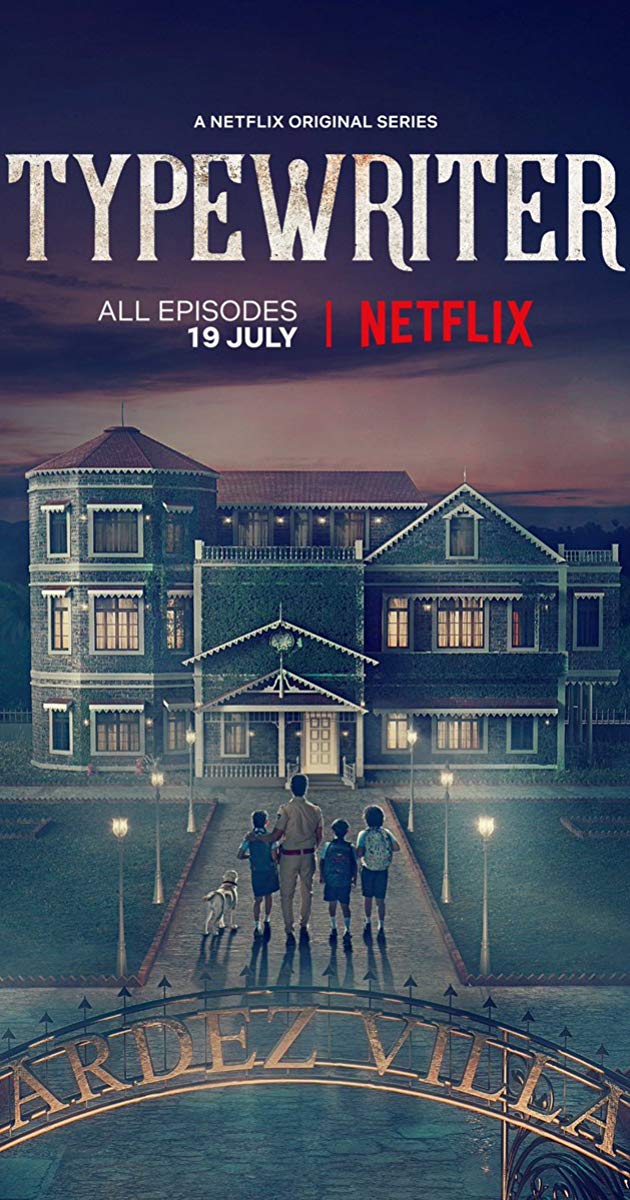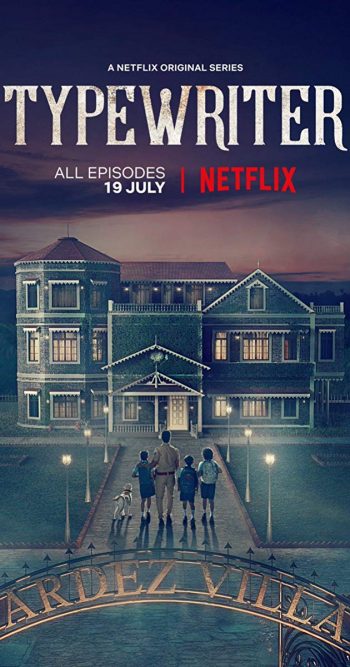 An atypical horror web series and a Netflix India original, this five episode series written by Sujoy Ghosh is composed of fearsome instances plus added suspense but does not leave the audience with shivers down their spine. Set in Bardez, Goa the narrative revolves around an abandoned and haunted family home that is re-occupied by Jenny, the grand daughter who had grown up in the same villa until her grandfather's death. Interestingly, the grandfather had been a famous writer of horror and ghost stories.
The four children who are also the protagonists and who drive the central action of the series, are the clueless members of a 'ghost club'. As mysterious deaths start happening in the villa's neighbourhood, they take upon to investigate the matter. What follows is a hearty narrative, enclosed with developing deep on-screen relationships and a beautifully told tale.
But even though the story has its own share of conventional and predictable moments, it would not take a horror enthusiast by surprise. But again, there are just enough plot twists to keep you glued, even if the series fails to be one that stays with you.
---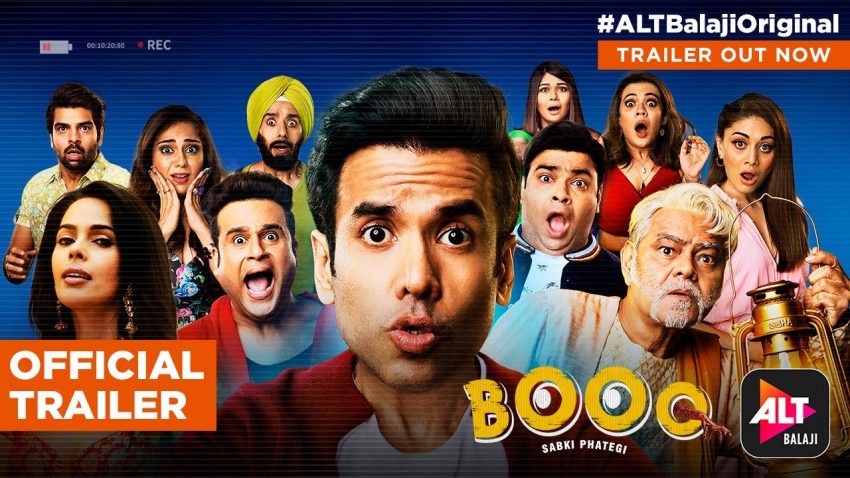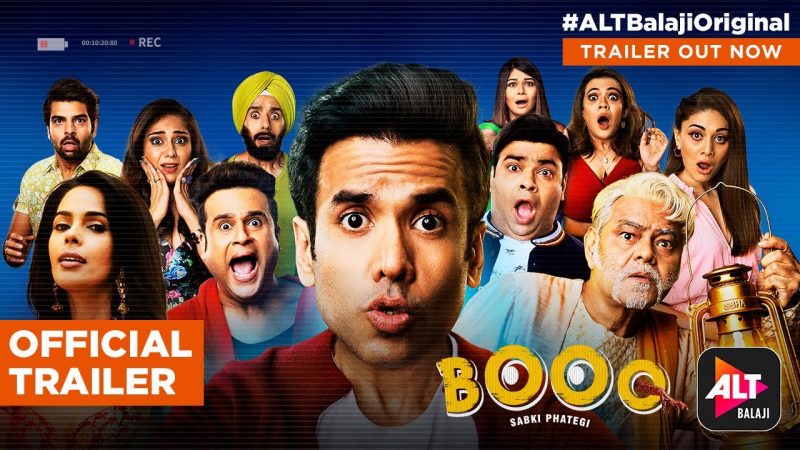 Watch Trailer of Booo Sabki Phategi
A horror comedy web series, starring popular names such as Tusshar Kapoor, Mallika Sherawat, Sanjay Mishra, Krushna Abhishek and Kiku Sharda, is an average recommendation for light hearted entertainment. It also follows that given the star cast, the audience should not expect any intellectually rich comedy in the series, but simple, plain comedy to induce laughter (which sometimes does not even do that!).
Set in an uninhabited haunted heritage hotel, where the bunch of friends plans to spend a few holidays and the usual classic predictables of encountering a ghost (played by Mallika Sherawat).
Quite honestly, the web show fails to cut a slack among the audience, given the extreme immature comic delivery by the actors and the patched up, episodic feel of the show that lacks coherent progression. All in all, the show is low density comic drama with not so exceptional performances and can be skipped for a better one. 
---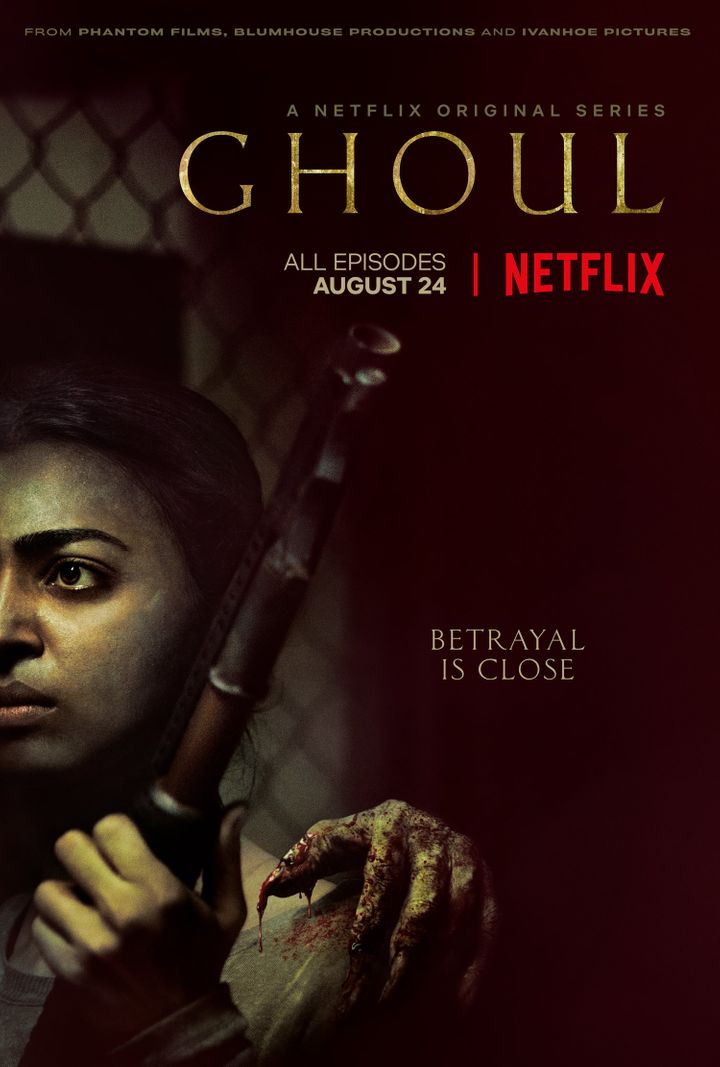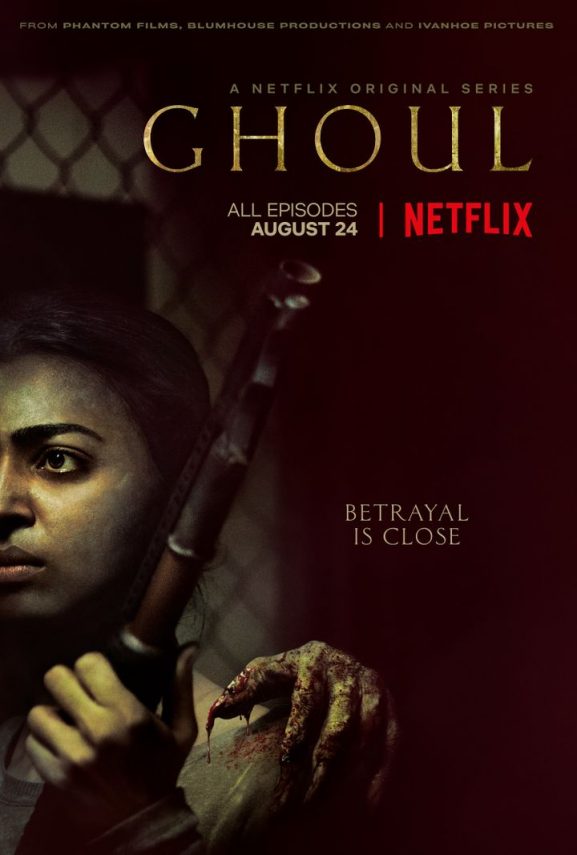 Starring Manav Kaul and Radhika Apte, Ghoul is a horror web series in hindi depicting an army interrogation centre where a feared terrorist is locked up as a prisoner.
The prisoner, allegedly the leader of a terrorist establishment, is believed to have more mysteries than what meets the eye.
The plot becomes interesting when that prisoners turns the tables around and reveals disgraceful secrets of the interrogator (Nida Rahim). The story takes yet another turn when the interrogator shockingly discovers a ghoul inhabiting the prisoner (Ali Saeed).
---
Tantra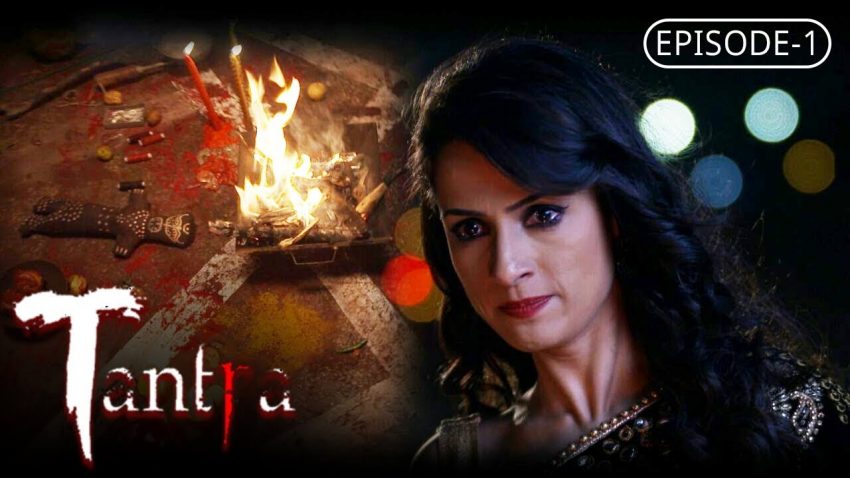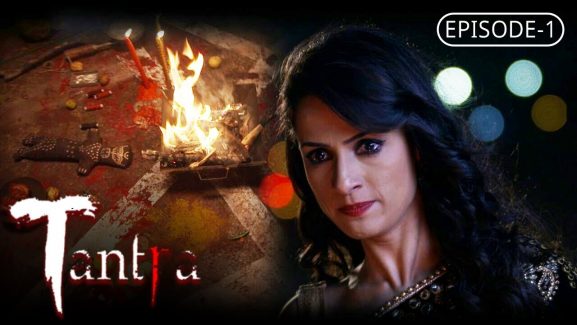 Vikram Bhatt's new supernatural web series Tantra is based on darkness and black magic and is available for viewing on Bhatt's YouTube channel, VB on the Web.
Directed by Sidhant Sachdev, the series stars Aditi Arya, Salina Prakash, Vidur Anand, Karim Haje, and Sandeep Bharadwaj. The show depicts the web of black magic and supernaturalism against the backdrop of family feud and office politics to make up for a world far removed from real life.
It has 48 episodes in total and has some brilliant performances. Catch up on this show to get a high dose of drama, horror, and thrilling adventure to make you forget about the problems in your real life.
---
This horror web series on Zee5 is based on short stories by brilliant author Ruskin Bond. It features a cast including Isha Talwar, Sumeet Vyas, Anurita Jha, Farida Jalal, Sarah-Jane Dias, etc. It tells some spine-chilling and interesting supernatural stories that will capture your interest.
Each episode is based on a mystery or horror story by Bond, and there are eight episodes in total. Get a healthy dose of horror, chills, and bone chilling stories, delving deep into the hilly adventures in India. Each story will make you wow in wonder.
---
Watch Trailer of High Priestess
High Priestess is a 2019 supernatural thriller that is a Zee5 Telugu original. It is also available in Hindi and other languages on the online streaming platform. Starring Amala Akkineni, Kishore Kumar, Varalakshmi, and many others, this series has eight episodes until now.
The story is based on Swathi Reddy, a psychic and tarot card reader who helps clients deal with peculiar cases and comes into contact with supernatural powers around her. Her life and past is revealed through her experiences with clients. The series has told stories with an interconnected protagonist and a running thread of Swathi's experiences.
---
Twisted Tales is a horror anthology show on Eros Now that has independent stories of horror and supernaturalism in its three episodes. Not much is known about the show, so you have to watch it to get an idea of the thrill and terror that it promises.
The story called The Watchman follows a watchman who has been stalking a young girl for days, after which he decides to finally go for the kill. But there is something much worse in store for them. The Night tells the tale of a married couple, who are confronted with an unusual situation on a perfectly normal night. The Lantern is about a single father who works hard to raise his daughter, despite being haunted by the memories of his dead wife.
---
Memories
Memories is a supernatural fantasy drama on Viu starring Rohit Roy, Harsh Singh, Priyal Gor, Madan Joshi, and Surleen Kaur. The show features some brilliant performances by the actors and explores the connection between reality and imagination in an expert manner.
Siddharth is a popular news anchor in a channel called India Now and also has a unique power. He can access thoughts, emotions and memories of a dead person just by touching their bodies, which he uses to help the police solve murder cases. However, his life is also affected when he meet Priya and accesses her memories when she goes into a coma.
---
Literary, Society & Fiction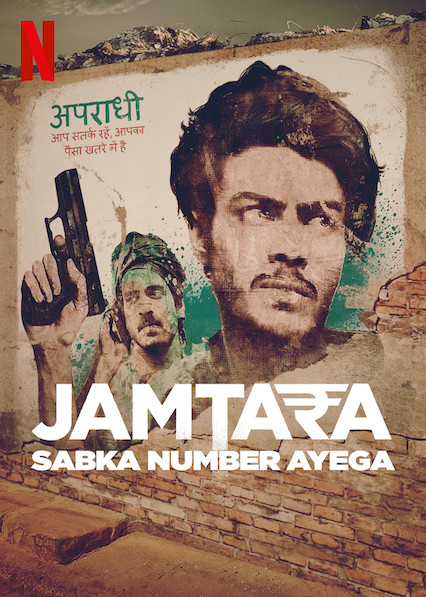 A Netflix India original ten episode web series, Jamtara is based upon the true events of a phishing scam in Jharkhand. The screenplay would take you to the dusty landscapes of Jharkhand, where two cousins – Rocky and Sunny – along with other juvenile boys, trick several people by falsely impersonating bank officials to extract private information related to their bank accounts.
While Rocky aspires to be a politician, Sunny, who majorly plots such dubious transactions, wants to be the richest man of Jamtara. Politics, capitalism, digital crime, illegal businesses, political scams intertwine in this web series on Netflix and exposes some of the bitter truths of society.
It makes the audience question as to what are the consequences of providing free access to the Internet for the under-educated rebels. The series also has a feminist appeal in the representation of the heroines played by actresses Monika Panwar and Aksha Pardasany. The best part is the concluding episode, which in fact, ends as a cliffhanger; and indeed, would have you waiting for the next season!
---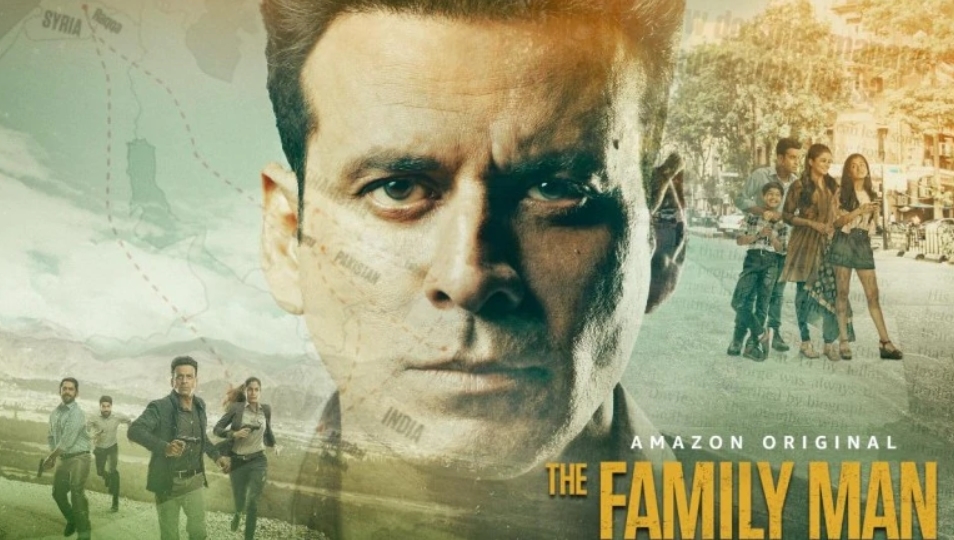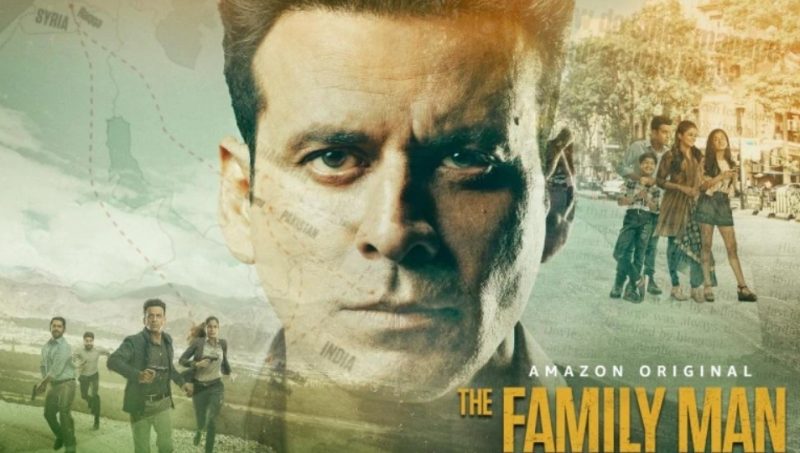 Watch Trailer of The Family Man
An Amazon Prime original web series, this one starring Manoj Bajpayee makes for  one of the best web series to stream online. The protagonist – Srikant Tiwari – a domestic middle class family man (played by Manoj Bajpayee) who is plucked out of his family life as he is also a secret Intelligence officer. Created by Raj and DK, this web series is a spy and detective thriller where the audience sees an ordinary man struggle between the see-saw of family and his national duty.
On the one hand, Srikant is a 'good for nothing' husband and father, stuck in an impassé of his married life with wife Suchi – his underpaid government employment being an added problem; on the other hand, he has a say at his workplace and is deemed respected by his juniors. The storyline of the web series has been inspired by true events. The web series also casts a critique of homegrown terrorism and a radical take at the validity of Muslim terrorism.
And perhaps needless to say, Manoj Bajpayee's usual effortlessly excellent performance will have you glued to the screen for as long as the series lasts. The series has very recently completed shoot of its second season and we're truly waiting to see what they have in store this time on!
---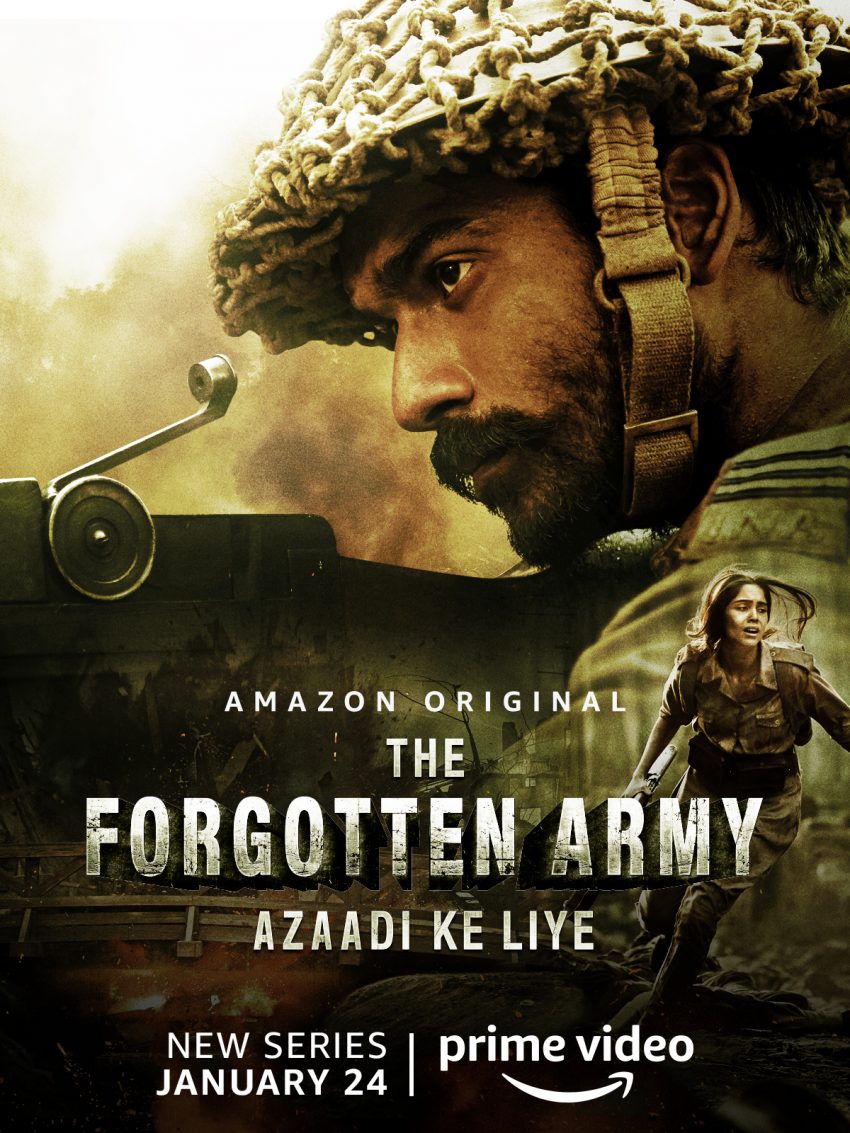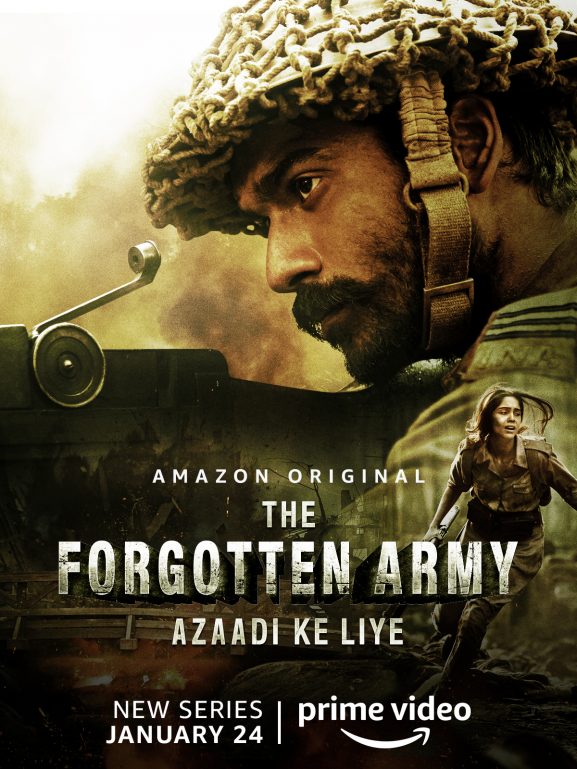 Watch Trailer of The Forgotten Army – Azadi Ke Liye
Another Amazon prime original web series, The Forgotten Army repugnantly questions the nature and validity of history, which has mostly been about 'winners' as it is largely written by them.
The Forgotten Army, directed by Kabir Khan, is the story of Colonel Surinder Sodhi and Maya Srinivasan; it is a story of falling in love in the midst of the battlefield, in a time of war, when one seems to be living on borrowed time. Through the voiceover by Sharukh Khan, the plot moves forward to narrate the story of the Azad Hind Fauj – an army consisting of over 60,000 men and women who were made refugees in their own country.
The story especially gets an added relevance for the present day audience as it resonates among them with the on-going CAA and NRC protests.  After watching this compact series, one is led to question the validity or otherwise and sheer uselessness of bureaucratic politics that divides people for its own sake and whims. 
---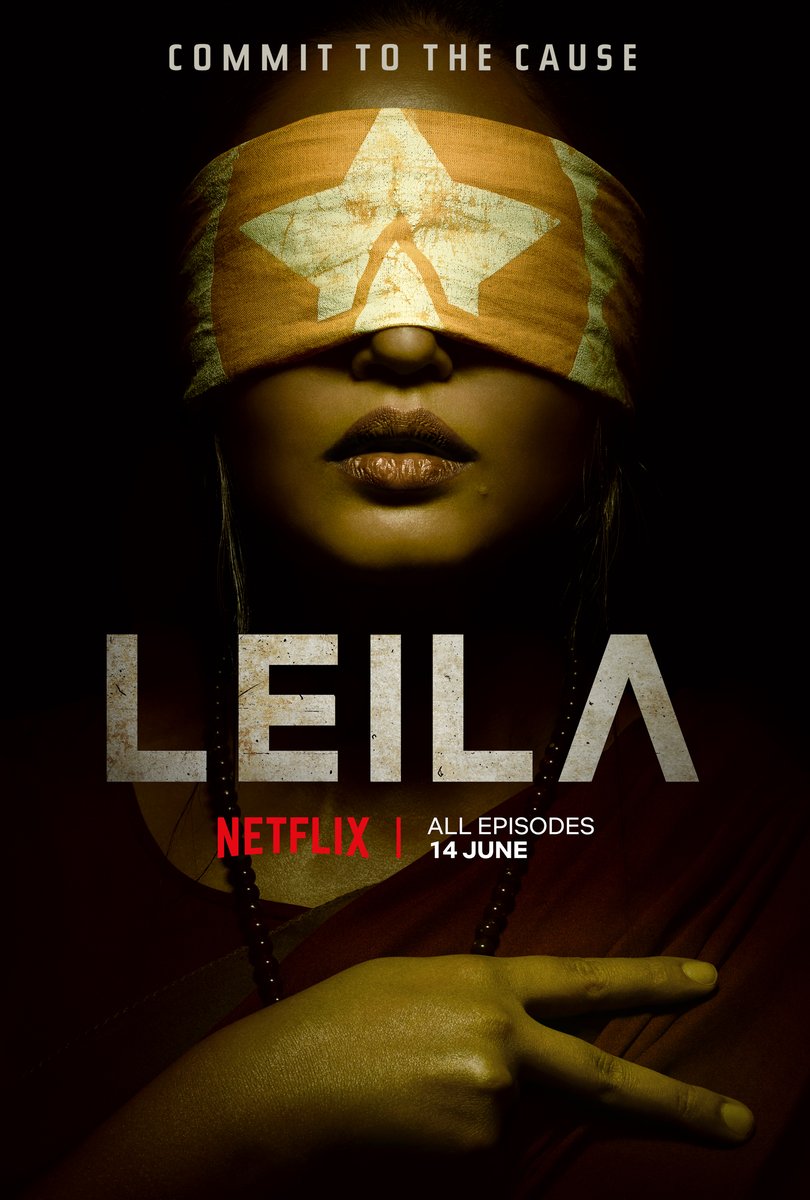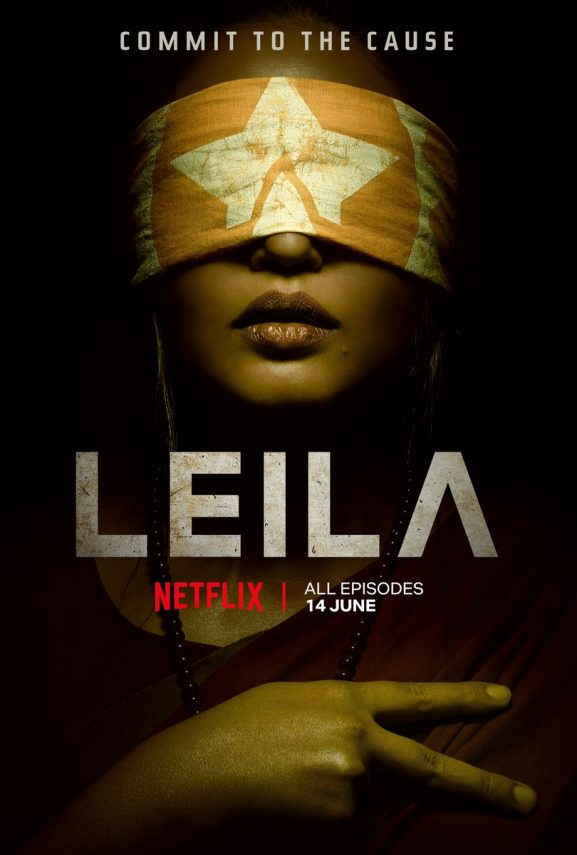 A Netflix India original television series starring Huma Qureshi and Rahul Khanna as the protagonists, is one the most recommended series for audiences of all kinds. A brave political narrative that wraps itself up in six compact episodes, is a digital adaptation of Prayaag Akbar's novel by the same name and is the directorial venture of Deepa Mehta.
The dystopian drama of the series is set in an imaginary world by the name of Aryavarta – where purity and sacrifice are the governing laws. It is a world where there is great suffering, extreme and totalitarian rules of engagement and unethical obsession with purity and community.
Where purity is the law, women are bound to undergo the agni pariksha which in the web series comes with Qureshi's confinement in the labour camp. The bold performances will have you glued to the screen and compel you to binge watch this amazing content based drama series, exclusively on Netflix. 
---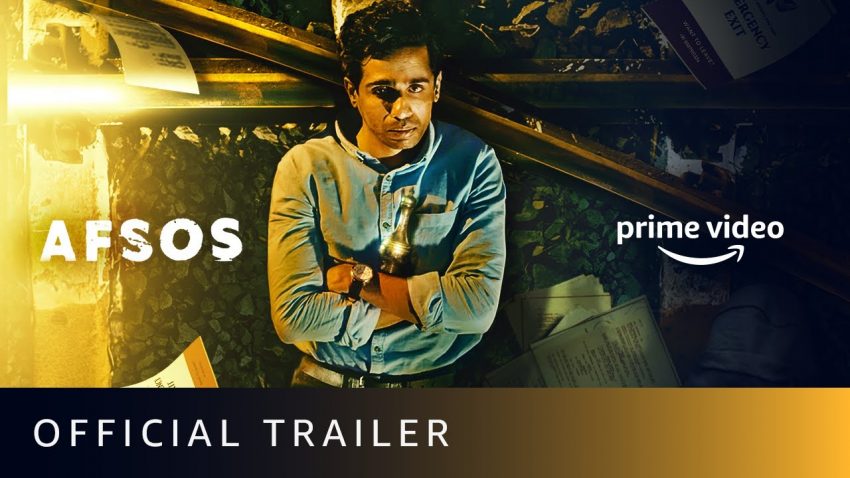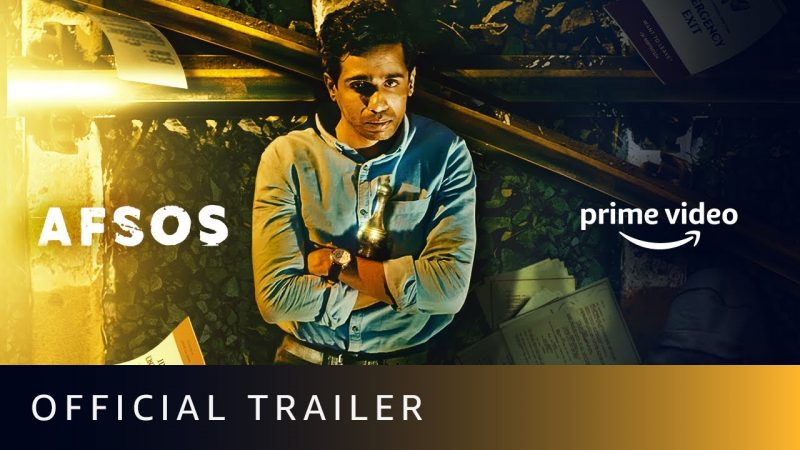 Afsos is an Amazon prime Video mini series revolving around the classic plot of a suicidal protagonist who goes on to associate with a suicide assisting service provider. It is based on a less renowned Bengali novel 'Golper Goru Chaande'. The protagonist Nakul who has attempted several times to commit suicide but is seemingly lucked out by the Gods of chance.
He is handed a pamphlet that leads him in the direction of a company that offers assisted suicide services. Down the line, as the storyline progresses, Nakul realizes that he doesn't want to die. But now, the contract of his suicide has been handed down to Upadhayay who is determined to complete the job and would not take a 'no' for an answer.
The web series has received equal share of positive and negative feedback from the critics. Even though the action has you absorbed, the web series has nothing much to offer the audience that is strikingly out of the box. 
---
Stories by Rabindranath Tagore

Watch Trailer of Stories by Rabindranath Tagore
Director Anurag Basu brings some of the best classics by Rabindranath Tagore in this series, which presents 20 of his popular tales enacted by brilliant actors like Radhika Apte, Sumeet Vyas, Anupriya Goenka, Amrita Puri, etc. The stories feature strong, complex characters as protagonists and tell emotional as well as bold stories about family and relationships.
Stories like Chokher Bali, Monihara, Atithi, Kabuliwala, and many more have been brought to life in this show, which you can catch on Netflix. Get a taste of classic Bengali literature and understand the nuances of Indian society in Tagore's era by watching this show.
---

Watch Trailer of Selection Day
Selection Day is based on Aravind Adiga's novel of the same name, and it can be streamed on Netflix. The series stars Mohammad Samad, Mahesh Manjrekar, Yash Dholye, Ratna Pathak Shah, etc. The trailer for the second season has also come out, which you can catch on Netflix.
The story is about two brothers, Radha and Manju, who have been raised by a cricket-obsessed father. He wants them to be famous cricketers, so he sends them to Mumbai to play for the domestic leagues. There they meet a rival, Javed, as they prepare for the selection day of the team.
---

Banned is a comedy and drama, with a good dose of music, laughter and friendship. It is the story of four boys from Haryana, who have to deal with the intricacies of the world around them while they try to embark on a musical journey. It stars Paresh Pahuja, Syed Zeeshan Qadri, Deepak Kalra, Sahil Anand, Vivek Mushran, Sheetal Thakur, etc.
Sangeet Sharma participates in a musical reality show, after which he forms a band with his cousin Gaurav Bhalla and friend Shampoo. They start performing at Jagratas, where Maddi joins their band. When a local politician uses their song lyrics for a political stand, they are dragged into politics and social issues. Watch how these innocent boys turn into national images and have to deal with the repercussions of their music.
---

Watch Trailer of The Great Indian Dysfunctional Family
This social drama on ALT Balaji stars Kay Kay Menon and Barun Sobti in the lead roles. It tells the story of the typical Indian joint family, here the Ranauts, and the struggles and complications that go into maintaining all the relationships.
Samar Ranaut and Vikram Ranaut are two estranged brothers. Samar returns to his family home with his wife eight years after leaving both his family and the army. This sudden reunion turns into an emotional affair where all the relationships in the household are tested.
---

Home is a social web series on ALT Balaji that boasts of a brilliant cast, including Annu Kapoor, Supriya Pilgaonkar, Parikshit Sahni, Amol Parashar, and Chetna Pandey. It is the story of a middle class family and their fight against the system which is insistent in taking away their home.
The sweet and simple Sethi family has a great bond among its family members, who are happy and content in their own world. However, their bliss comes to an end when they get an eviction notice from the government. They rally together to fight the authorities in a bid to save their home.
---

Watch Trailer of The Test Case
The Test Case is a brilliant web series on ALT Balaji that stars Nimrat Kaur, Akshay Oberoi, Rahul Dev, Atul Kulkarni, and Anup Soni, along with a guest role by Juhi Chawla. It has been directed by Vinay Waikul and Nagesh Kukunoor. The story is based on Captain Shikha Sharma, the first woman test case to be considered for a combat role in the Indian Army.
Sharma joins the training academy with several male officers to join the Special Forces. There, she has to undergo extremely rigorous training and faces many obstacles to compete with the men under difficult circumstances. She has to overcome social stigma, prejudice, and other big hurdles on her path to graduating the academy successfully.
---

Shortcuts is a unique presentation by Voot that showcases 12 different short films as part of the series. It is a great combination of thrill, fiction, and fantasm that will give you a great viewing experience.
Each of the episodes has a high dose of emotional drama, along with twists and turns in the plot. You will be on a roller coaster journey of life while you watch this show.
---

ImMature is a coming-of-age story about high school students that can be streamed on MX Player. It depicts the world of teenage boys and girls, where they get to have so many first experiences.
16-year-old Dhruv wants to be an adult as soon as possible. With a little help from his friends, he sets out to impress the topper of his class, Chhavi. Dhruv and his two friends have many special experiences along the way, be it their first drink, first fight, or first heartbreak.
---
The Trip

The Trip is a web series about self discovery and realization that can be streamed on Bindass. It has a talented cast including Shweta Tripathi, Mallika Dua, Sapna Pabbi, Lisa Haydon, Shivam Bhargava, etc.
It is based on the experiences of four girlfriends, one of whom is getting married. They go to Thailand for the bachelorette trip but the journey turns out to be much more than fun and frolic. Emotions, turmoil, and indecisions come their way on this journey of a lifetime.
---
Girl in the City

Watch Trailer of Girl in the City
Girl in the City is a popular web series on Bindass.com that stars Mithila Palkar, Rajat Barmecha, and Danny Sura. It is the quintessential tale of a young girl and her struggles with adulting in a new city.
A young, hopeful girl comes to Mumbai, the city of dreams, with her very own aspirations and wants to make a life for herself there. The series depicts her journey in the big city and the trials and tribulations she faces here. It has aired three episodes till date and is a must watch.
---
Tere Liye Bro

Watch Trailer of Tere Liye Bro
Tere Liye Bro is a story of friendship and what it means to be a true buddy in this world. It stars Prabal Punjabi, Nikhil Khurana, Malhaar Rathod, and Pranay Pachauri as a part of the main cast.
The story is based on three friends, Earhan, Vineeth, and Aniket. They save several obstacles in life but are always there for each other. Even though their friendship is tested time and again, they prove that nothing is more important than having each other's back.
---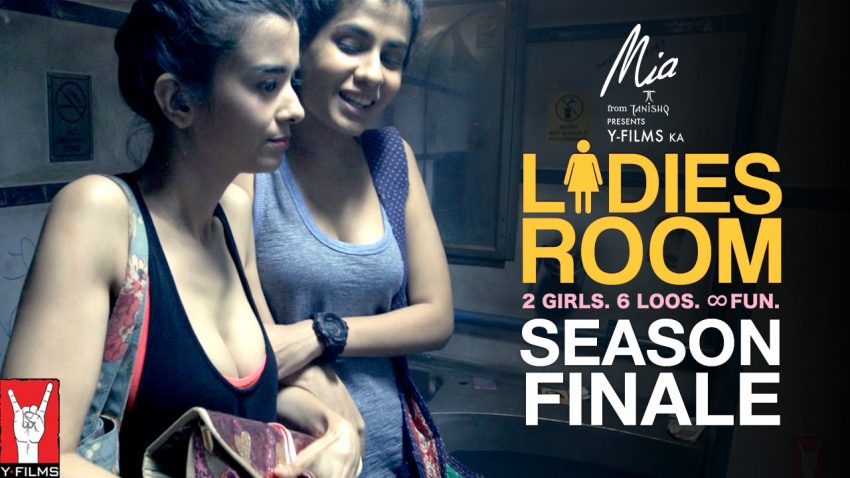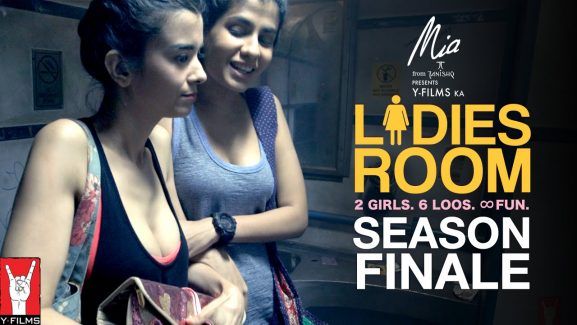 ---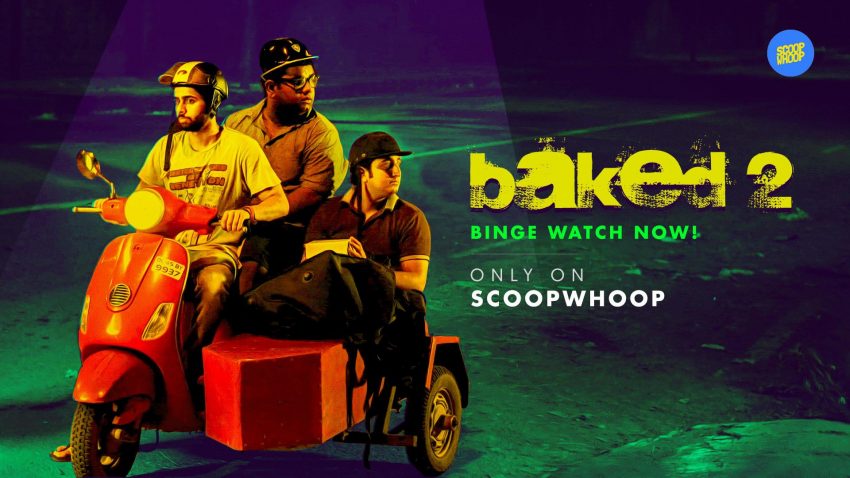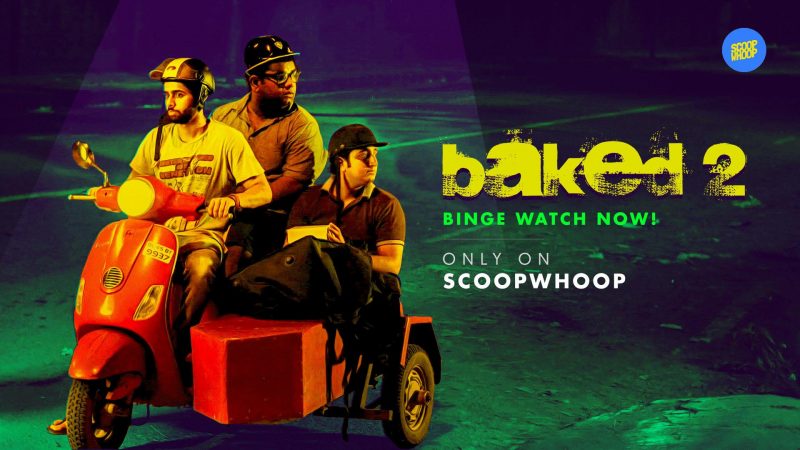 ---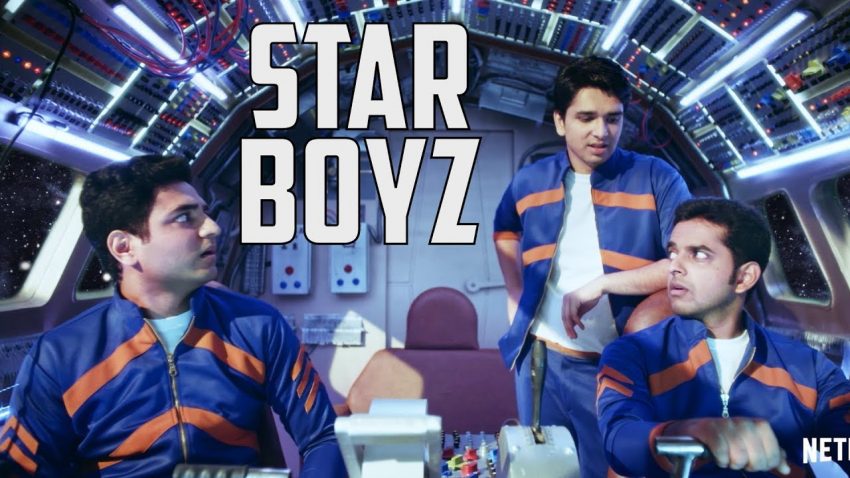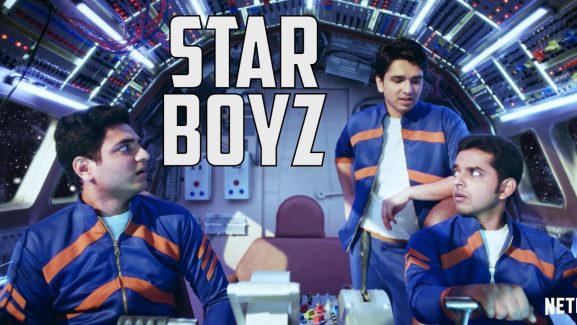 Star Boyz is yet another comedy and best web series that depicts the adventures that three south Indian boys undertake in space. Sounds exciting, right? It is a science fiction web series that hilariously demonstrates each of the adventures.
Casting Kenny Sebastian, Star Boyz is directed by Mani Prasad and truly lives up to the expectations with its hilarious incidents and demonstrations. You will find each of the events occurring with these three south Indian boys quite relatable to you and funnily appealing as well.
And, you won't regret watching any single moment of this web series as it not only makes you laugh uncontrollably but also feels close to the youth's heart. So go have your daily dose of laughter with the Star Boyz.
---
Girl in the City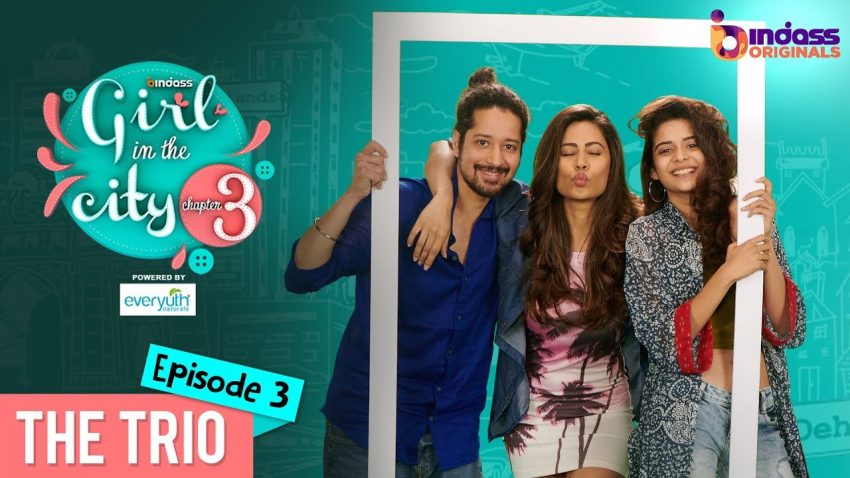 Watch Trailer of  Girl in the City
---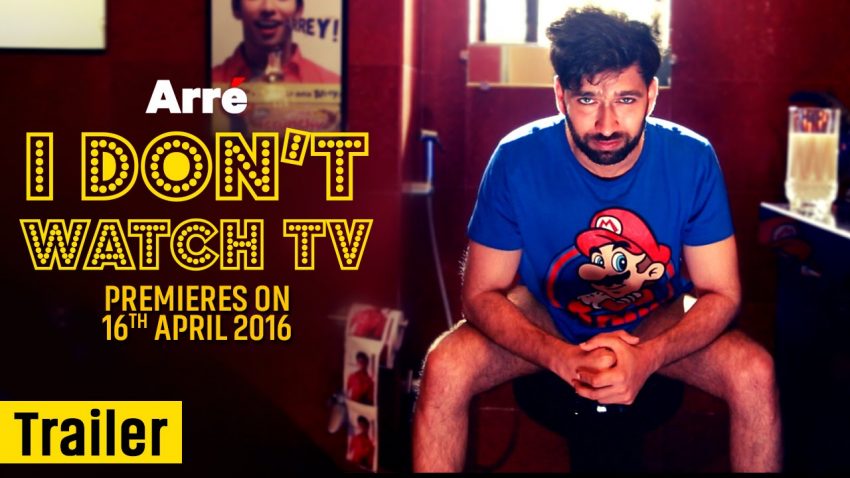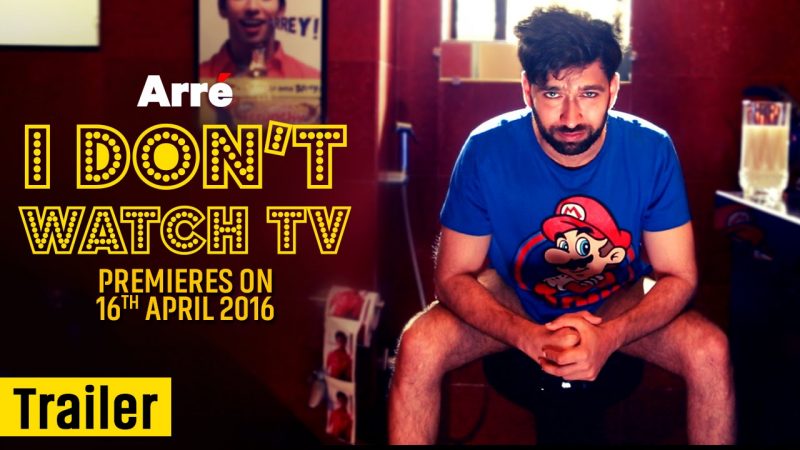 Watch Trailer of  I Don't Watch TV
---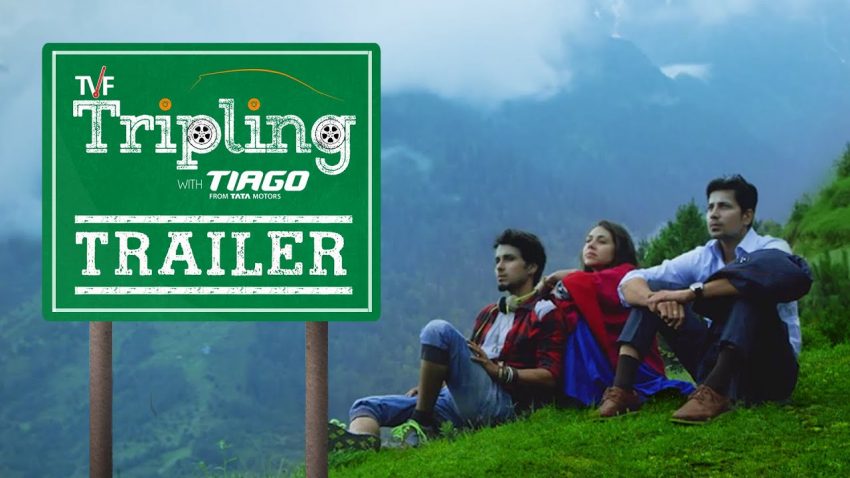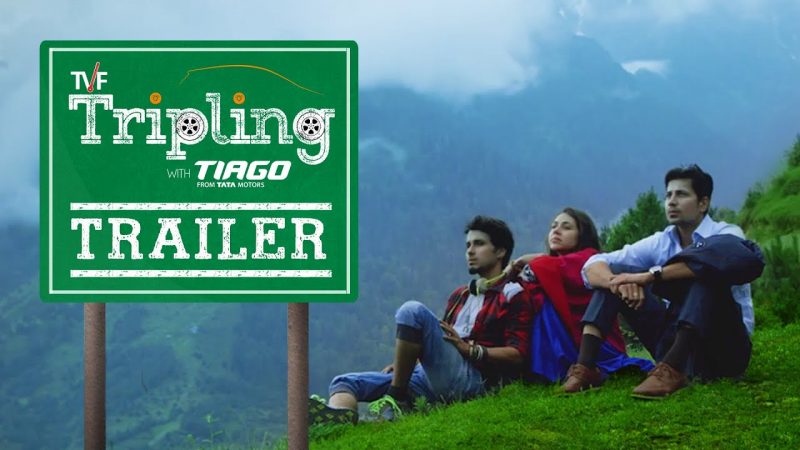 Tripling is an outstanding Indian web series aired on TVF. The story of siblings loving each other, hating each other, and all other perks of having a brother or a sister are what you will witness in this series.
---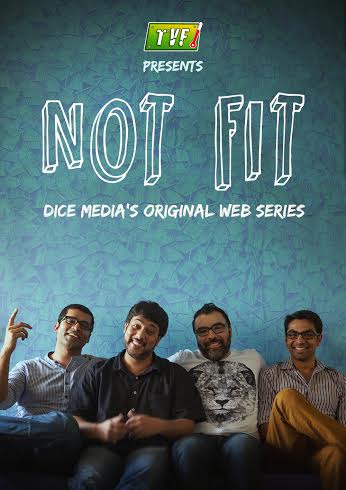 Another brilliant web series from Dice Media, Not Fit has been called India's first mockumentary as it is a humorous take on events based on real life and real experiences.
The protagonist Nero or Neerav Kapoor is a struggling actor and a quintessential fool, like you have seen is many works of fiction. The web series follows his journey into the entertainment world and the hardships he faces while trying to make a mark in the film industry.
This comedy series stars Sudey Nair, Gagandev Singh Riar, and Ashish Verma, and can be streamed on YouTube.
---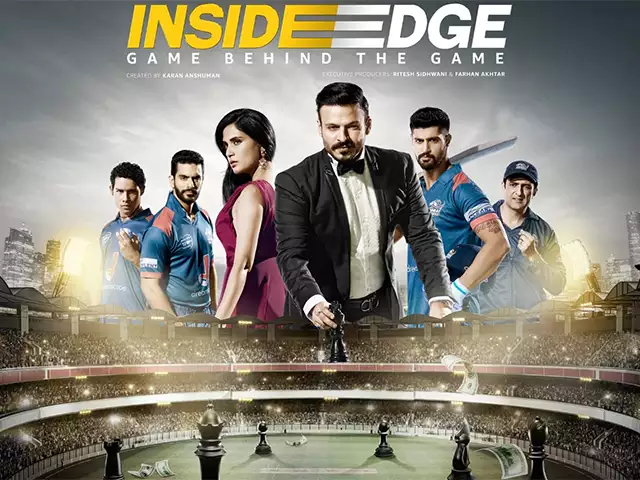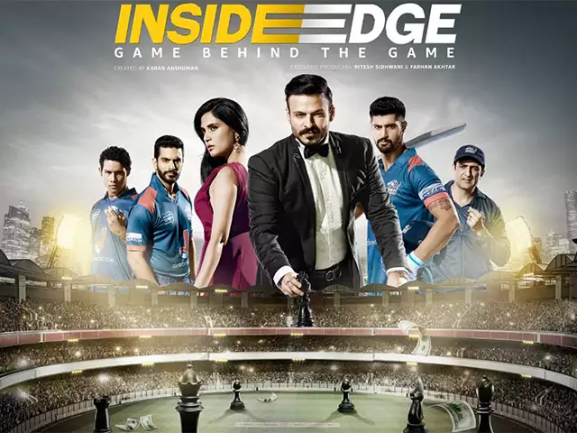 Amazon Prime's first original web series, Inside Edge is a fictional take on India's T20 cricket scene. It stars Richa Chadda, Angad Bedi, Tanuj Virwani, Siddhant Chaturvedi, and Vivek Oberoi, and its first season premiered in July 2017.
It tells the story of a fictional T20 cricket team called Mumbai Mavericks, which is participating in the Power Play League, a nod to the Indian Premier League (IPL). And, you will get an insight into the politics behind the game, and how people regularly play a game involving sex, money, and power to achieve their own means.
Watch this series for a crazy thrilling ride into the world of glamour, politics, and cricket, and witness some great performances in the mix.
---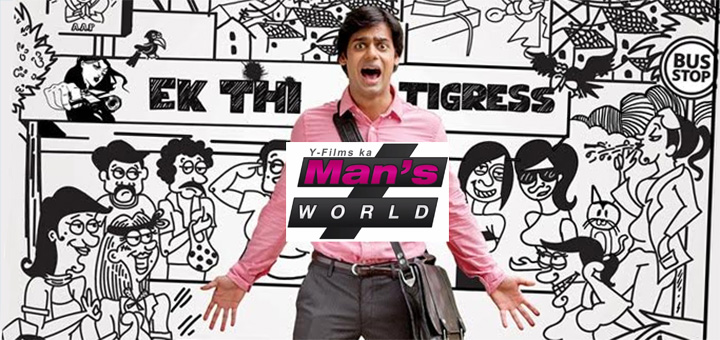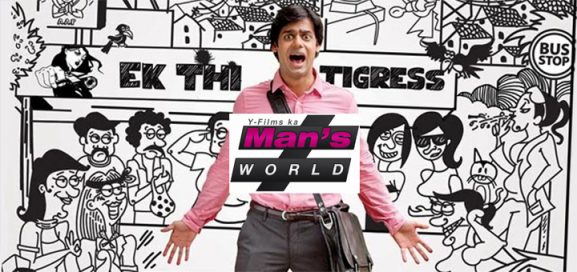 Watch Trailer of Man's World
A Y-Films presentation, this small web series has four episodes in total, which you can catch on YouTube. It is a social commentary with a comedy spin that depicts what the world would be like, if the roles of men and women had been reversed.
Starring Gaurav Pandey, Parineeti Chopra, Richa Chadda, Soni Razdan, Bhumi Pednekar, Shweta Tripathi, Nidhi Singh and many other talented names, this series tells the story of Kiran, a man who believes that the world is very unfair to his gender.
Frustrated, he prays for men and women to interchange positions, thereby flipping the society. However, after his wishes uncannily come true, he soon realizes how difficult the world is for women. When the roles are reversed, he comes to know how men treat women unfairly and condescendingly all the time.
---
Startup & Business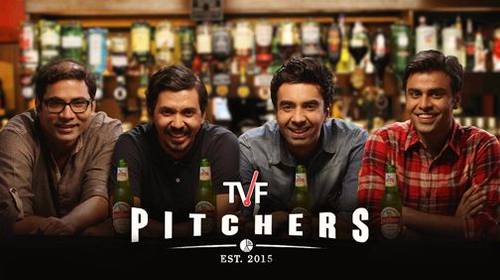 Pitchers is the second TVF series after Permanent Roommates and is based on the business and IT world and how the young generation faces obstacles and tackles them while looking to start their own start-ups. It is a common scenario nowadays that people are quitting their daily 9 to 5 jobs and concentrating on creating individual start-ups.
---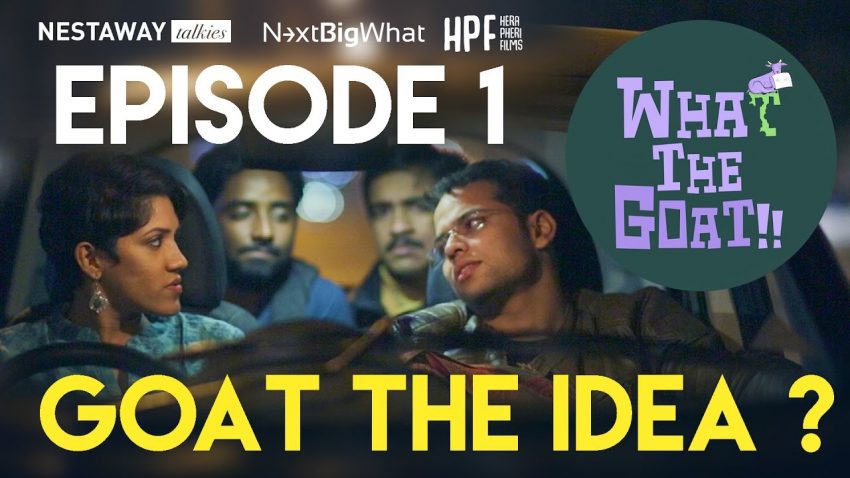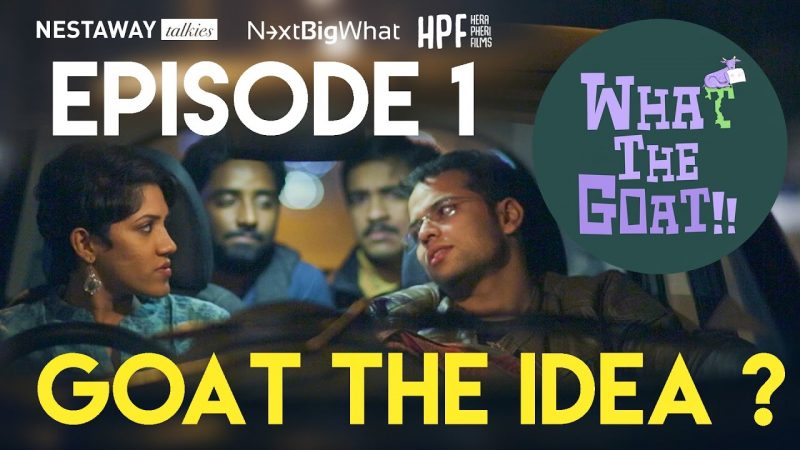 Watch Trailer of What the Goat
What the Goat is a four episode latest web series that you can watch on YouTube through the NEXTBIGWHAT.TV channel. Starring Navin Lalwani, Sulabh Tiwari, Vishal Thakur, and Natasha Azad. This is one of the hidden gems of the web series world that will definitely impress you.
The series is a hilarious satire on the startup trend that has gripped the nation. The protagonists are four guys hailing from very different backgrounds. Who come to Bangalore in hopes of opening a unique startup.
There is a running imagery throughout the series, of the group chasing an elusive goat around a jungle. The goat here symbolizes the 'unicorn' idea that these guys are after.
---
Looking at the storyline of these web series, it can be safely said that Indian drama has moved on from the old storyline of marriages, rituals, customs, and traditions. It is now more focused on practical and realistic experiences.
So what are you waiting for? Bake your popcorn, call your pals and start binge watching these interesting web series.
Don't forget to share your experience below.