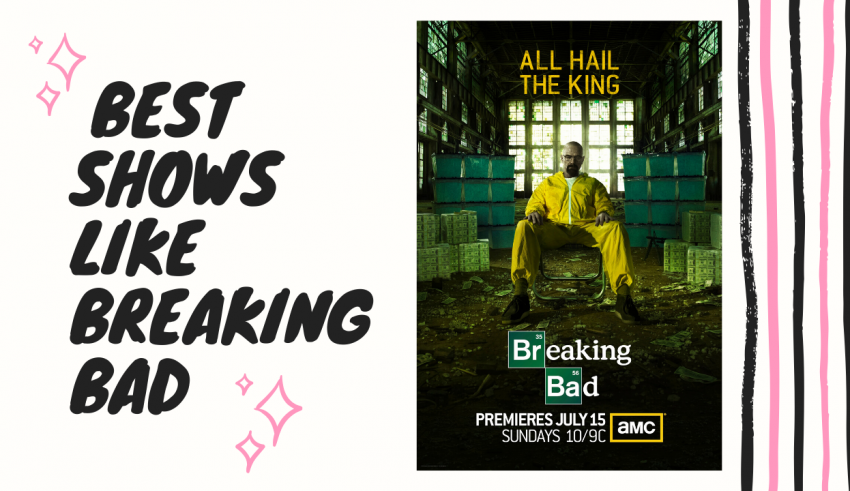 We must admit that shows like Breaking Bad are difficult to come by. Vince Gilligan's super hit action-packed drama has always been a rage, right from its premiere. Be it the intricate details with which the scenes have been designed, or the strong protagonist, everything about Breaking Bad is jaw-dropping.
If you have already watched Breaking Bad, you must know how it feels to be at the edge of your seat. After all, through the five seasons of the show, the plot and the characters kept us hooked, didn't they? But now that you have finished watching the entire series, you must be wondering if your next could be as interesting.
If action, drama, thrill and suspense are what you are looking for, these 15 shows must be on your must-watch list by now. Each of these series is as captivating as the other. It would be difficult for you to avoid binge-watching them, so, start streaming them at your own risk!
Here are 15 shows like Breaking Bad for you to watch next:
The Walking Dead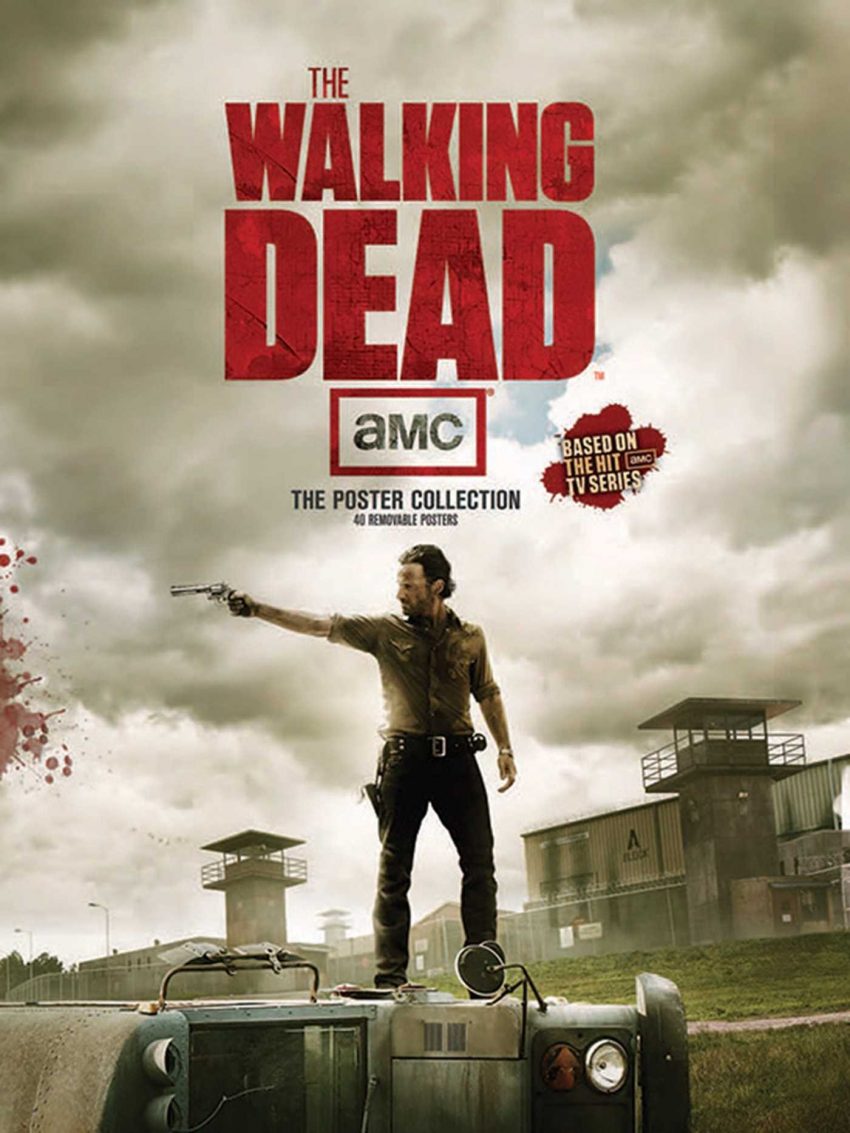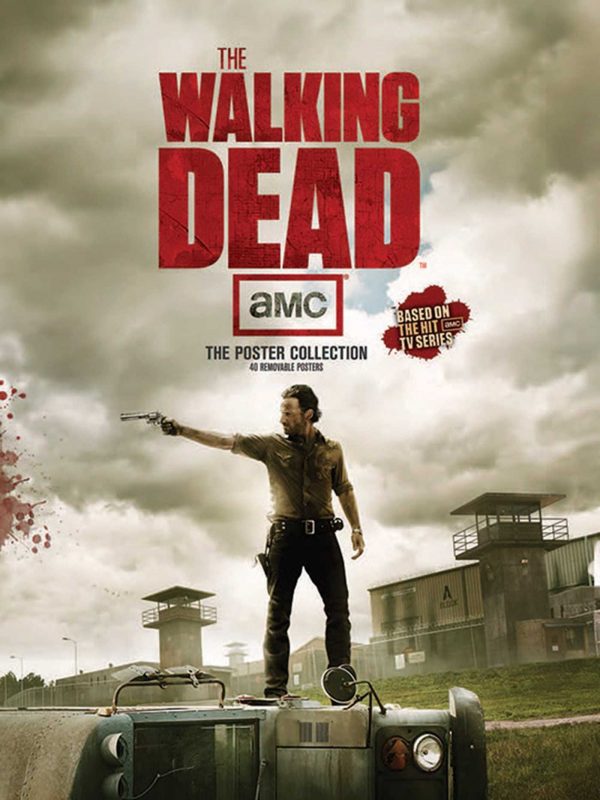 Watch The Walking Dead trailer here.
The Walking Dead needs no introduction. The gory, murderous world of zombies is what is depicted in this famous show. We know zombies aren't what you expect in shows like Breaking Bad, but with bloodshed and death, this is one show that makes for a unique watch after Breaking Bad. The world of zombies comes alive on screen and beyond our books, making Walking Dead a perfect choice for sleepovers with friends.
The horror show is packed with some great performances and an enchanting storyline that develops over 11 seasons. Watch the show if you love holding on to the edge of your seat or clutching onto your showtime partner's t-shirt. After Breaking Bad, The Walking Dead makes for a great watch. Although, we can't tell you for sure if you would like to watch it by your lone self.
---
The Wire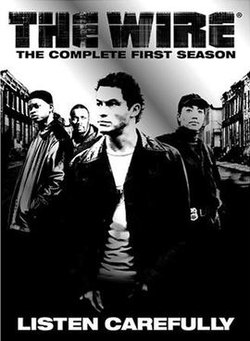 Watch The Wire trailer here.
With so many action-drama shows like Breaking Bad already around, you probably might not be interested in a cop story. The Wire is much more than just that. First of all, despite being a show involving cops and crooks, the show is not about bullets, jumps, and bombs. The Wire depicts both very realistically, without the unnecessary overarching display of violence.
The story is slow-paced, although this is crucial for the building and development of each character. This remains the chief quality of the show – with a strong script and a relatable plot, it is the characters and performances that breathe life into it.
Watch The Wire if you want a roller coaster ride for the next few days out of your screen – a show that you'll compare every other show you watch for a long time.
---
Boardwalk Empire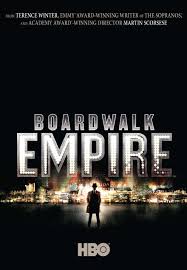 Watch The Boardwalk Empire trailer here.
Another show speaking predominantly of a specific era, Boardwalk Empire is a must-watch when looking for shows like Breaking Bad. Enoch Thompson is an Atlantic City politician who knows how to play dirty.
He manages to appease and play for both sides – the cops and the crooks. Thompson supports his chain of illicit activities with the company of his powerful friends. He finds himself in deep trouble once the federal government starts investigating him.
The setting of the story is in Atlantic City, New Jersey, of the prohibition era. The town is known for being a location heightened with fraud, violence, and anarchy. The story is so immersive that you do not feel like waiting until the next day for a new episode. Watch this show if you are into storylines that are based on such significant periods. You will be guaranteed a roller coaster of stunning performances, a serious plot, and vivid descriptions.
---
The Shield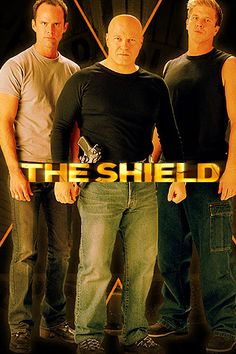 Watch The Shield trailer here.
If you are someone who likes shows that make you question things you have seen or experienced, The Shield is the perfect pick. Though the show failed to garner positive reviews when it was aired, watching the show is no less than recovering a lost gem. Perhaps the finer intricacies and the relevance of the plot and the characters were not paid much focus on in those shallow reviews.
The best part about The Shield is its concept of character development with time. That seems quite real and relatable because that's what happens to us, right? Incidents and time have a lasting impact on our personalities.
Be it good or bad, in real life, the two personality types are never as well-defined as our movies. This is something The Shield has brought out amazingly. Watch this show if you want cops, detectives, violence, corruption, treachery, and sleaze in one place.
---
The Sopranos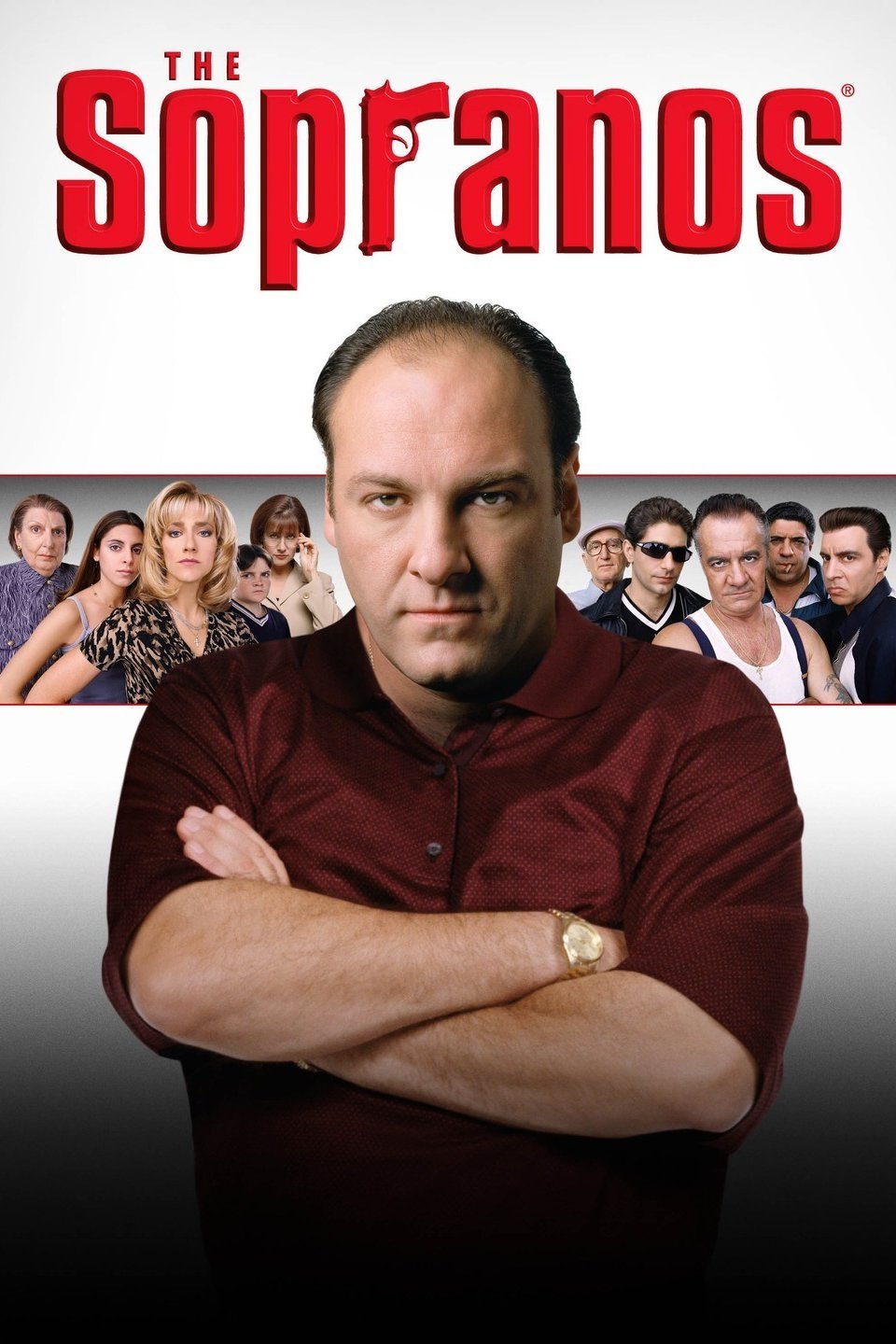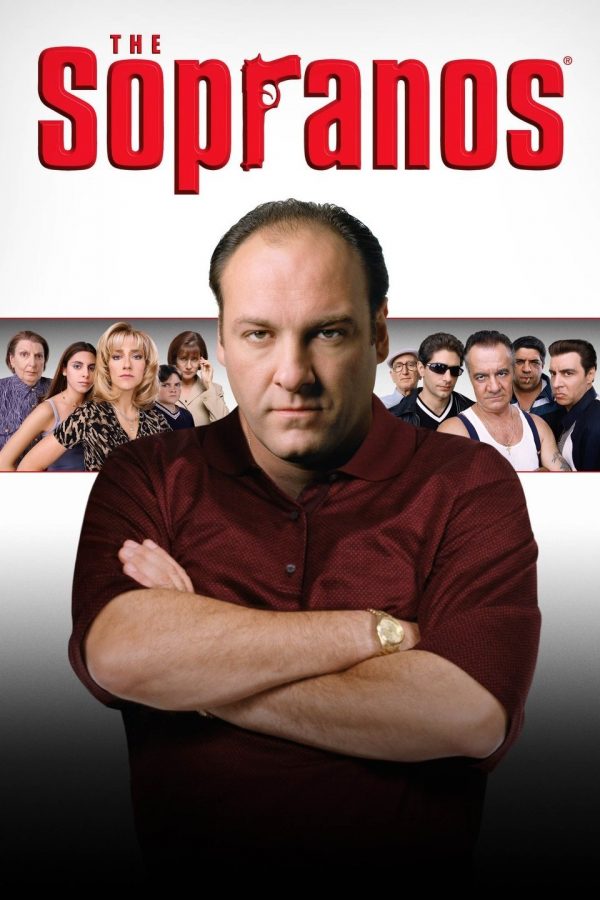 Watch The Sopranos trailer here.
The Sopranos is the story of Tony Soprano, who, like so many "villains" in real life is not that bad. In fact, the villain is who you root for in this show. The show manages to blur between the good and the bad subtly, portraying the fact that even a mobster can be a loving, doting father, just like in reality. So much for anti-heroes, huh?
Tony Soprano is a mobster, involved in multiple illicit activities. He loves being the man people fear and the man who knows how to get things done. At the same time, he never fails to stand by those who are loyal and dear to him. Packed with some stellar performances and a great script, this is one series you cannot afford to miss if you are into shows like Breaking Bad.
---
Sons of Anarchy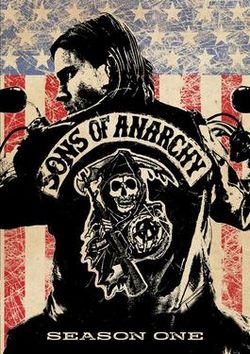 Watch Sons of Anarchy trailer here.
If you have loved Breaking Bad, we assume a show full of suspense, twists, and cliffhangers is what sails you. Sons of Anarchy is going to be the perfect choice to add to your watch list in such a case.
Kurt Sutter's Sons of Anarchy is a show about villains and their life stories. Despite all the illegal activities, the fights, and the frauds they are involved in, the show makes you realize how they do it all and much more for their families.
As the show proceeds, so does your adoration for the characters. At the center of the story is an outlaw biker's club led by Jax Teller. The group deals in illegal businesses involving weapon trade, yet also protect their town against drug dealers.
Over time, Jax doesn't feel like he is a fit in the group anymore, for he now questions the anarchy they maintain. For someone who has loved Breaking Bad, the recurring themes of sleaze, treachery, and redemption are going to resonate with Sons of anarchy.
---
Fargo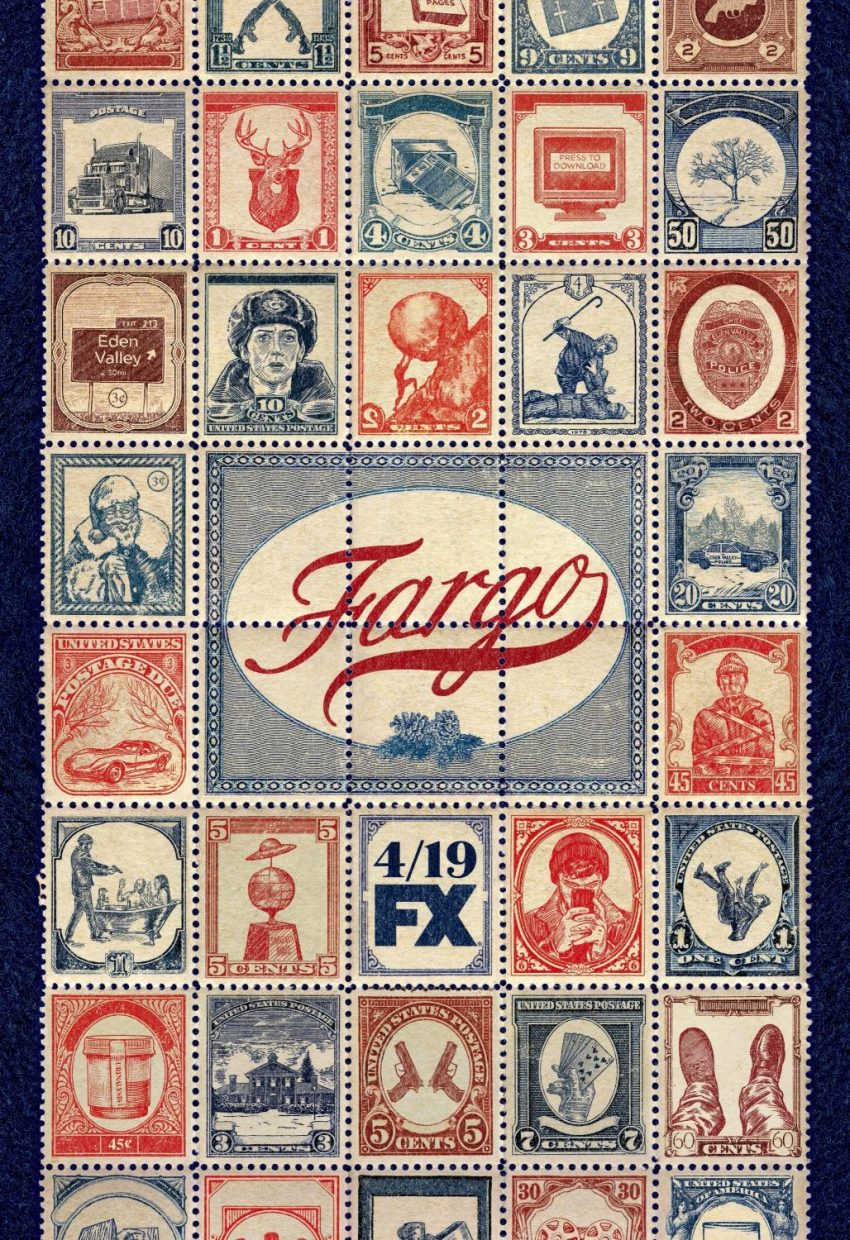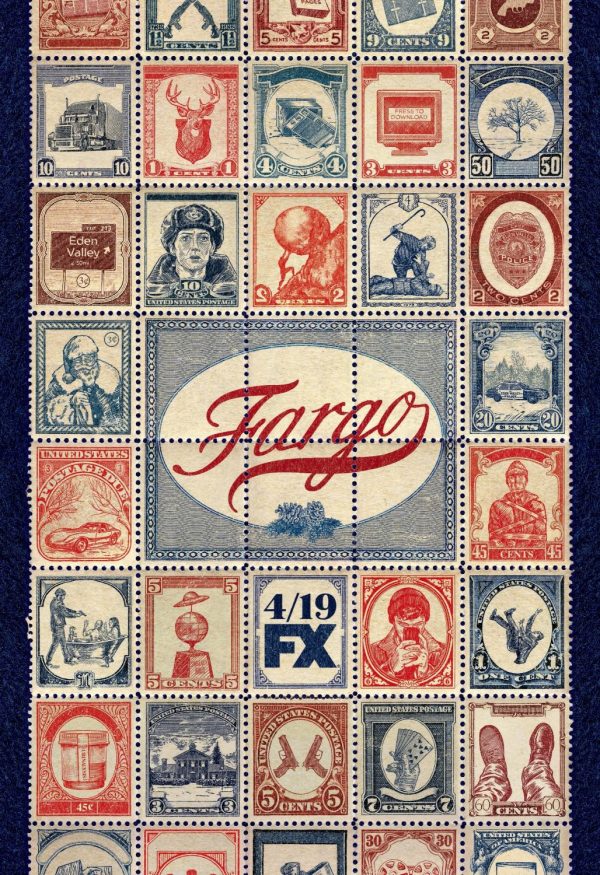 Watch Fargo trailer here.
Any other show on this list remains unmatched when compared to the level of violence and gore presented in Fargo. The story of the show is set in Minnesota and North Dakota. While the show weaves in multiple themes of corruption, crime and cover-ups, it is actually the stellar performances that win gold for the show.
The show's plot is, without a doubt, cold and chilling. The scenes are intense, the crimes detailed, the cover-ups intelligent. The fact that the dry and dark story has been coupled with some occasional comedy makes it worth a watch.
Besides, we cannot forget to mention the focus, yet again, on the lives of anti-heroes. If you wish to relish shows like Breaking Bad, Fargo is a choice you cannot overlook. Watch if for the recurring theme of crime, corruption, strife, and survival.
---
Deadwood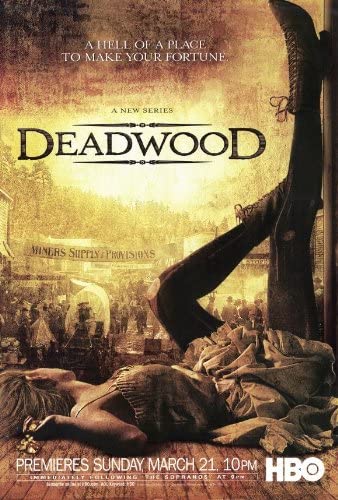 Watch Deadwood trailer here.
Deadwood deserves a mention if you are hunting for shows like Breaking Bad to stream next. Based on life during the Wild West, Deadwood is a story full of action, blasphemy, and nudity. The setting of the storyline dates back to the post-Civil War era. If you are a bit of a history enthusiast, it won't be difficult for you to guess the central theme of the show – attempts at redemption from a miserable lifestyle the war gifted.
Watch this show if you are ready to intake the extremities portrayed, physically, and mentally. The show is about people trying to rise above what life has offered to them. After Breaking Bad, this is one show that is going to set your mind thinking, wondering, and absorbing.
---
Homicide: Life on the Streets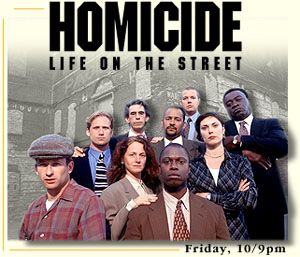 Watch Homicide: Life on the Streets trailer here.
Paul Attanasio's "Homicide: Life on the Streets" is one of the top choices when it comes to shows like Breaking Bad. The show is primarily about cops and yet differs from other shows of the same genre. It manages to bring together lots of action, a bag full of drama and several comic reliefs in one.
The show's script is what sails it through, with interesting twists and a well-paced story. This is one of the few shows that make you spend hours and hours binge-watching episodes helplessly, just like turning the pages of a book.
Although the show couldn't be completed because of the lack of appreciation from the then viewers, the show is a must-watch if you are into great stories like Breaking Bad.
---
Weeds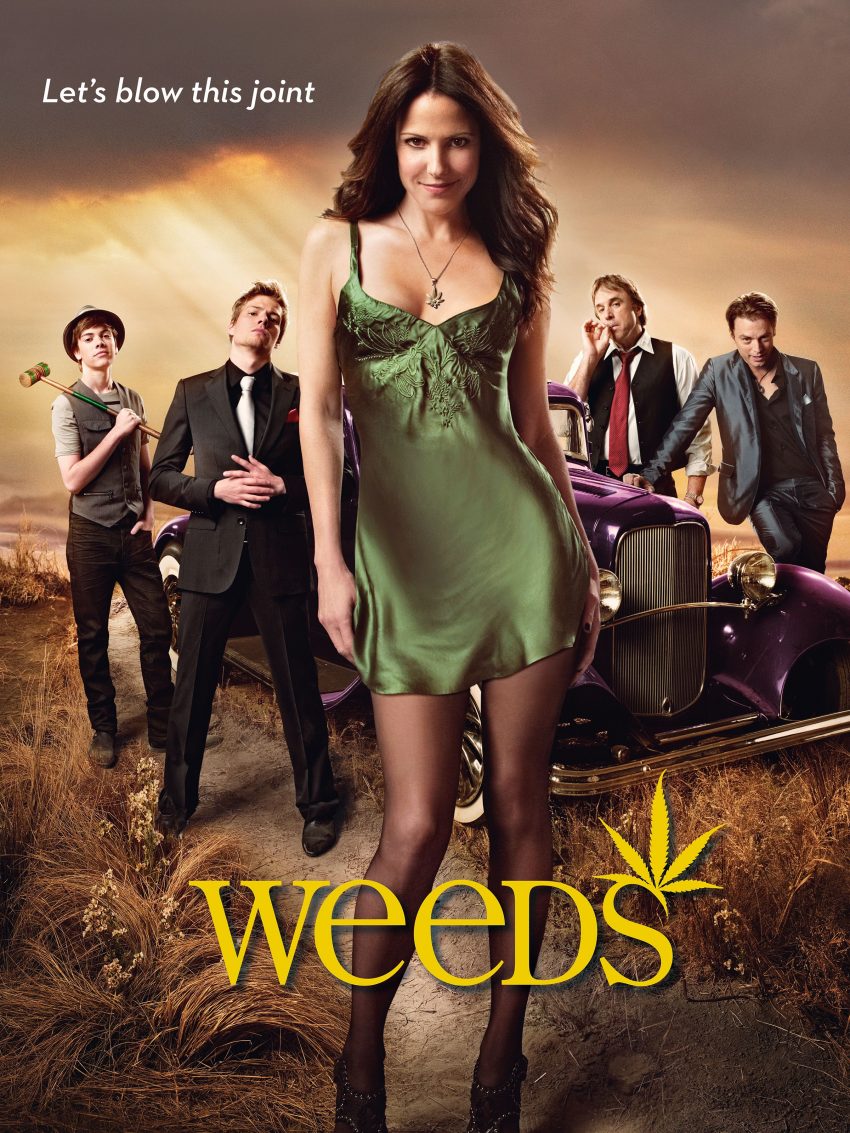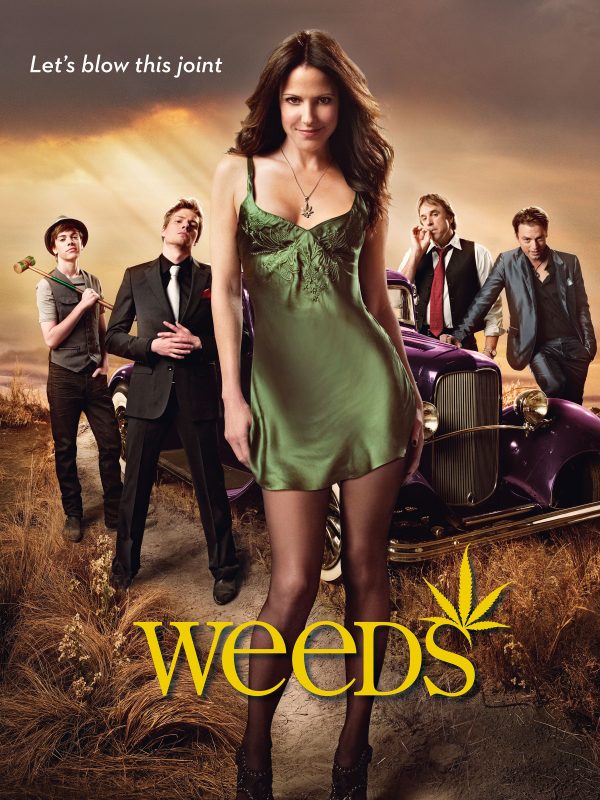 Watch Weeds trailer here.
For someone who is looking for shows like Breaking Bad, Weeds is something you don't want to miss out on. The show, like all others on this list, has an attractive story line. The plot is adorned even further by some stellar performances. Thanks to the show's writer, the characters are very intricately thought of and interwoven.
Though we wouldn't want to reveal much about the story already, what we can say is that the show is quite open-ended in terms of interpretation. The actions of the characters and the way the story takes its turns make you ponder on many levels. If you are interested in stories like this, Weed is a perfect choice.
---
Blood Drive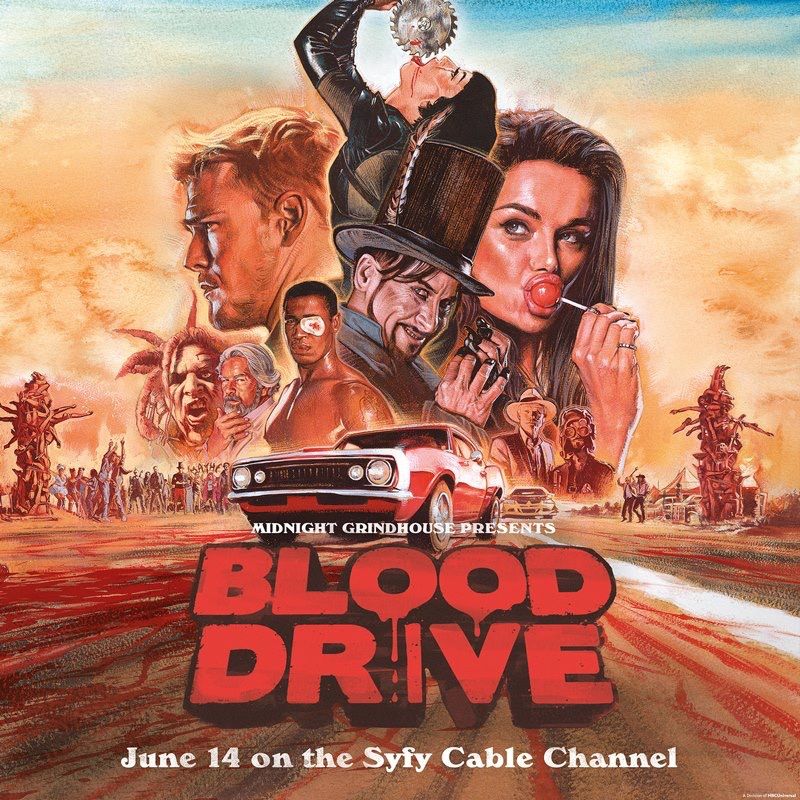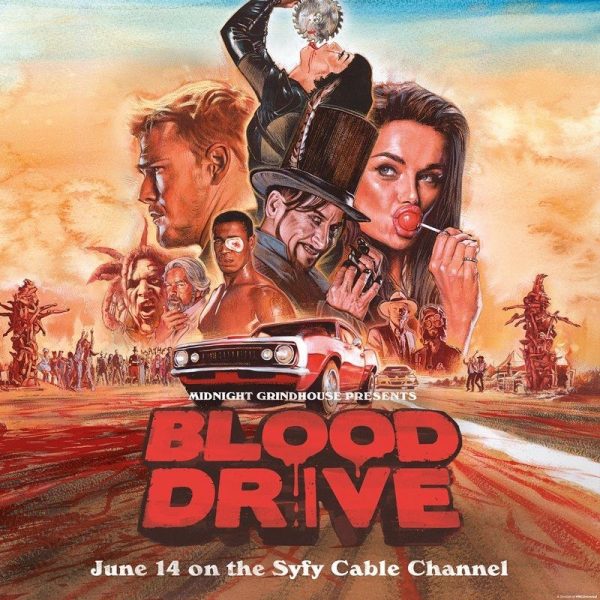 Watch Blood Drive trailer here.
Blood Drive, as the title of the show suggests, brings together two thrilling themes – action and cars. The show's plot is based on a society where lawlessness and anarchy prevail. Amidst the blur of illicit activities is the rivalry of car engines. Life depends on speed and winning; losing the game is losing the struggle. This forces the characters to bet all they have for the sake of winning. Gradually, viewers find that there are several intricacies involved on multiple levels.
The show focuses on bringing together action, drama and comic relief in a story laced with plot twists and treachery. Watch Blood Drive if shows like Breaking Bad, with their focus on corruption and crime, attract you. We bet you will love it.
---
Happy!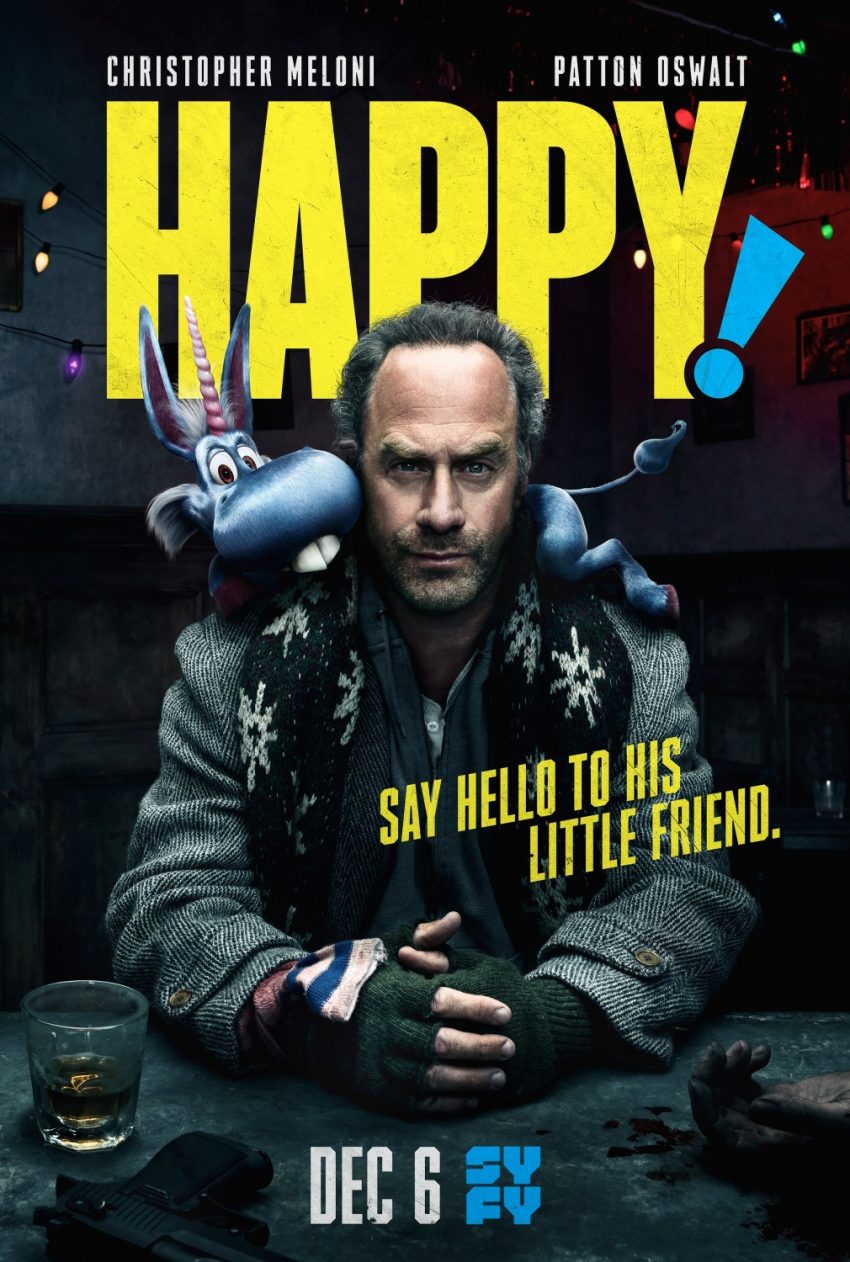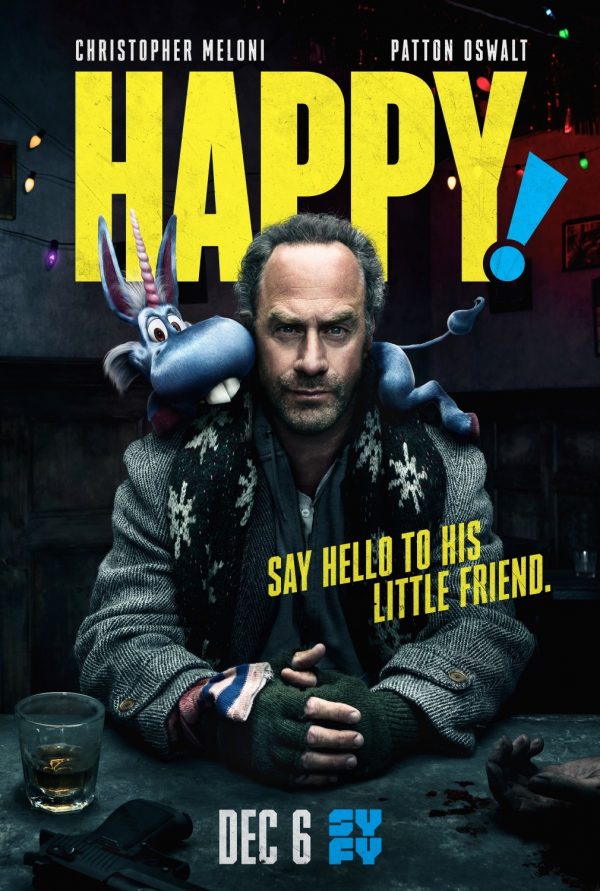 Watch Happy! trailer here.
Don't let the title mislead you in any way. Happy! is, in fact, a dark comedy, encompassing a pretty absurd yet interesting story. We are first drawn to the lives and times of police detective Nick Sax. Life has been hard on Nick, and he has taken to substance abuse. Nick makes for a dark yet likable protagonist. The story takes an interesting turn as you discover that Nick is complimented by an animated creature.
This creature happens to be the portrayal of an imaginary friend of a little girl who has been kidnapped. Her kidnapper is, quite weirdly, dressed as Santa. If that's not enough, the animated creature, going by the name of Smoothie, happens to be the cause of all the violence and grit of the show.
We would recommend Happily! to someone who has a knack for dark, twisted stories adorned with some comic relief. After a show as compelling as Breaking Bad, Happy! is what you need to watch soon.
---
Orange Is the New Black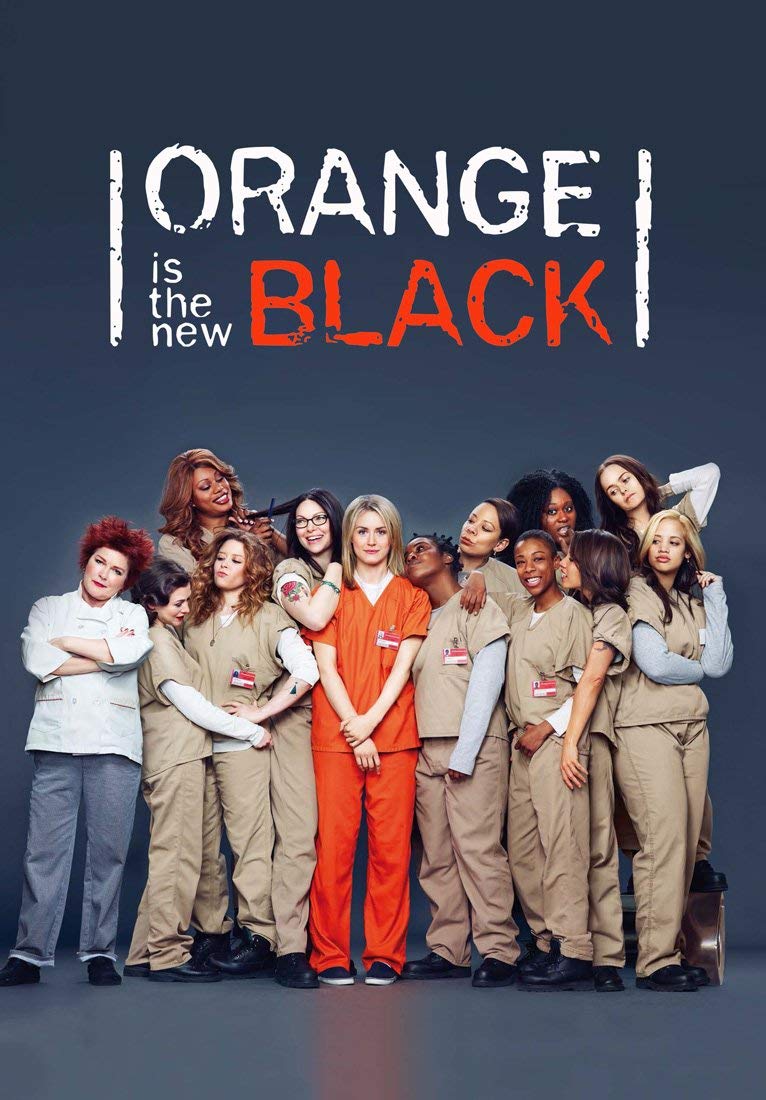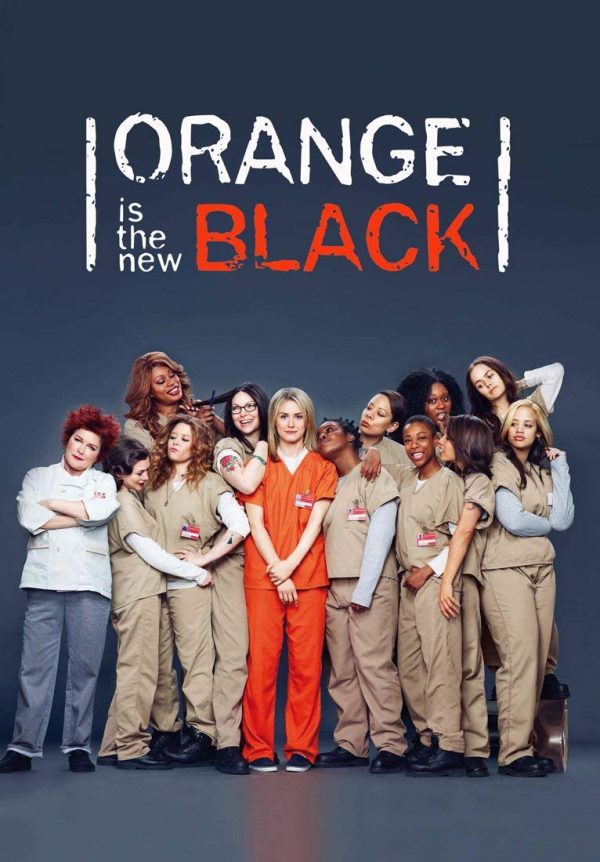 Watch Orange Is the New Black trailer here.
Unlike many others on this list, Orange is the New Black is a Netflix original and not a televised show. The web series is a must for anyone into shows like Breaking Bad, for it is also a story about people caught in the eternal shackles of crime and corruption.
The story speaks of a certain Piper Chapman, who has been sentenced to prison for being a drug dealer a long time back. The show, spanning seven seasons, speaks of the relationships, adventures, and incidents that befall Chapman when he is in prison and beyond. From heart-breaking stories to nerve-racking action, Orange is the New Black is the best choice after Breaking Bad.
---
Banshee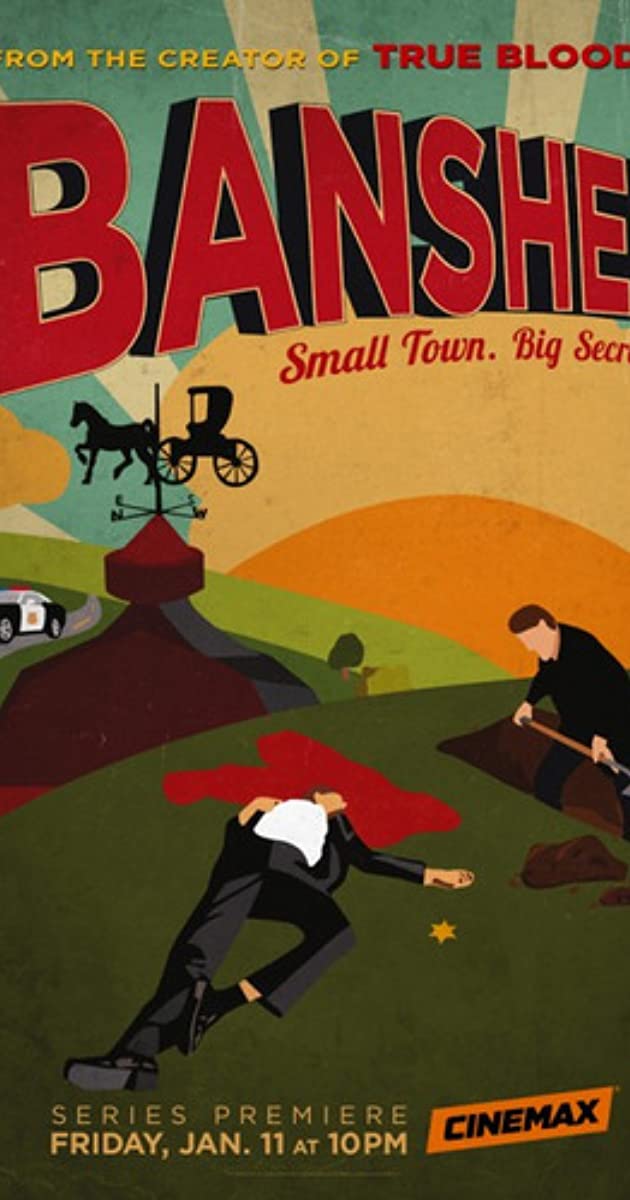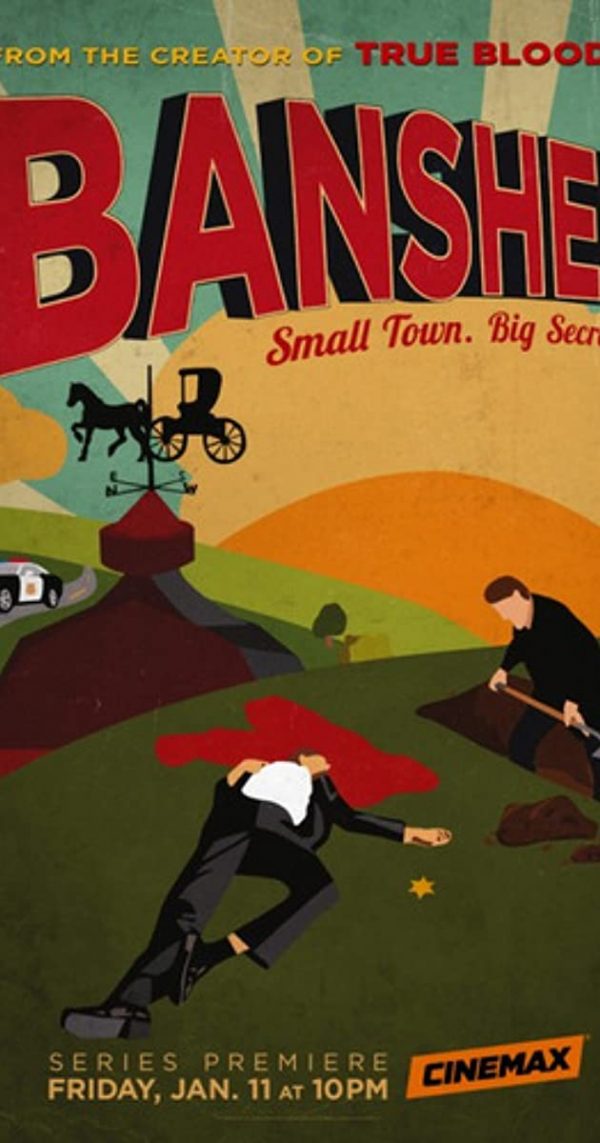 Watch Banshee trailer here.
Banshee is exactly what you want to watch after an encounter with Breaking Bad. The show is all about crime and corruption, anti-heroes and killings, plot-twists and unpredictability. Banshee is the kind of show one should embark on if they are comfortable with the portrayal of bloodshed and the cunning webs of life of mobsters.
The story is about a team of robbers dealing in diamonds. Unlike other shows that talk about common issues of drug abuse and sale, Banshee is a show that has detailed out on lives of robbers and quite realistically. It is a world you have so far been unknown to and let you know it's out there. The kind of webs their lives have been spun into, the constant clashes between power and survival and the array of strong characters are what make this show a must-watch.
Banshee is a show that is as much about the chase as it is about survival. This is one of the few shows like Breaking Bad with a comparably fast-paced story and lots of action. This is going to be the perfect binge-watch session for you if you are into shows with such dashing themes.
---
Better Call Saul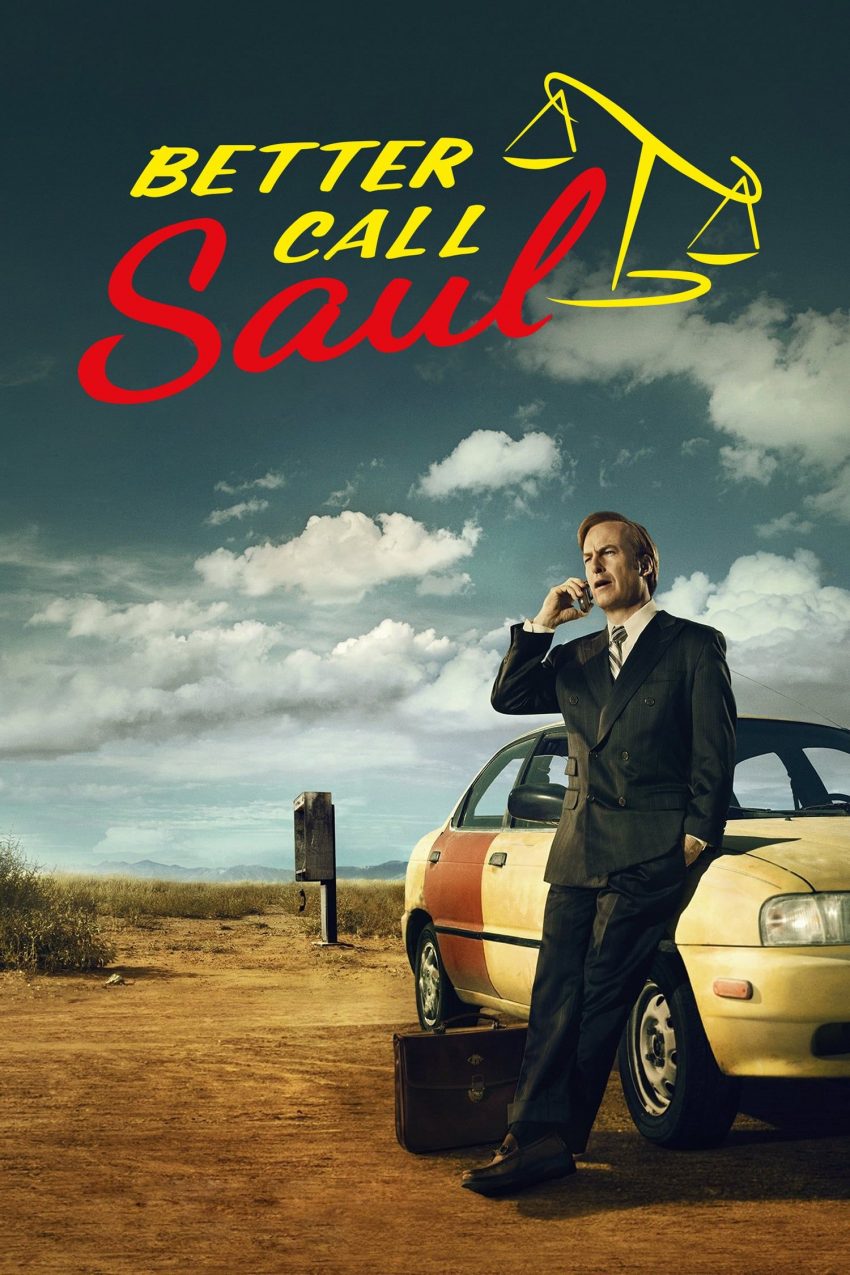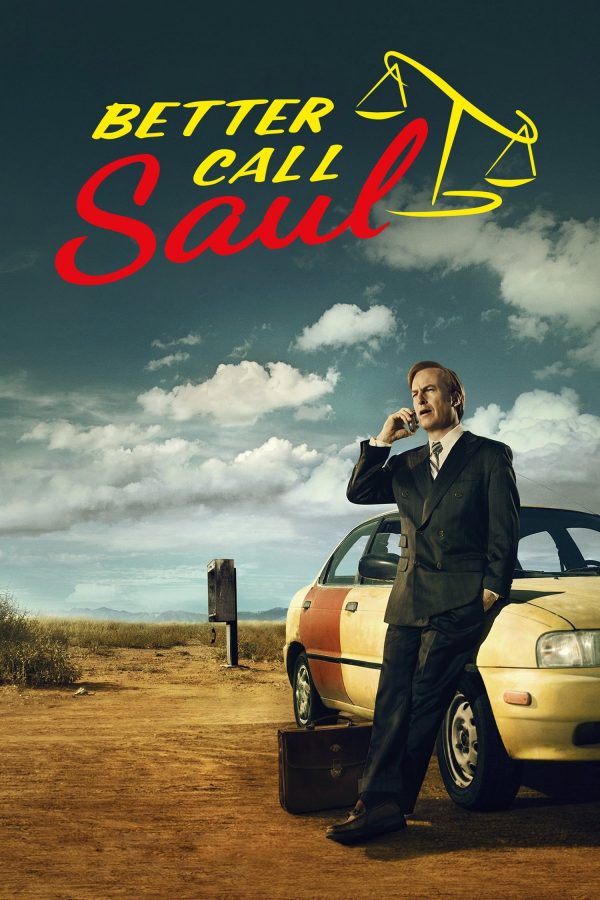 Watch Better Call Saul trailer here.
We saved the most obvious for the last, in case you wanted a taste of different storylines first. Better Call Saul follows the story of Saul Goodman of Breaking Bad and offers a fresh peek into his life. The plot captures his life before he turned lawyer for Walter White. The show brings on-screen some other memorable characters from Breaking Bad as well. This includes Mike Ehrmantraut, Tuco Salamanca and the notorious Gus Fring.
There is no reason to not love Better Call Saul if you have loved watching Breaking Bad. As a prequel to the original show, Better Call Saul is the perfect choice to watch next. You can watch the first four seasons on Netflix.
---
Conclusion
Watching your favorite television shows is one of the best ways to while your time while at home. If you happen to be a night owl, binge-watching episode after episode is a great way to relieve yourself after a tiring day.
If you have watched Breaking Bad and loved it, your taste seems to be inclined toward action dramas and suspense thrillers. The lives of anti-heroes have been beautifully depicted in shows like this, which talk of both the dark and humane sides of the so-called baddies.
There are certainly several movies in this genre for you to see. Yet, nothing compares to the charm of a television or web series, spanning multiple seasons and innumerable characters.
How intricately the show designs the lives of each character and beautifully interlinks them. This is why we have put together this list of 15 shows like Breaking Bad. Tell us how you liked them!