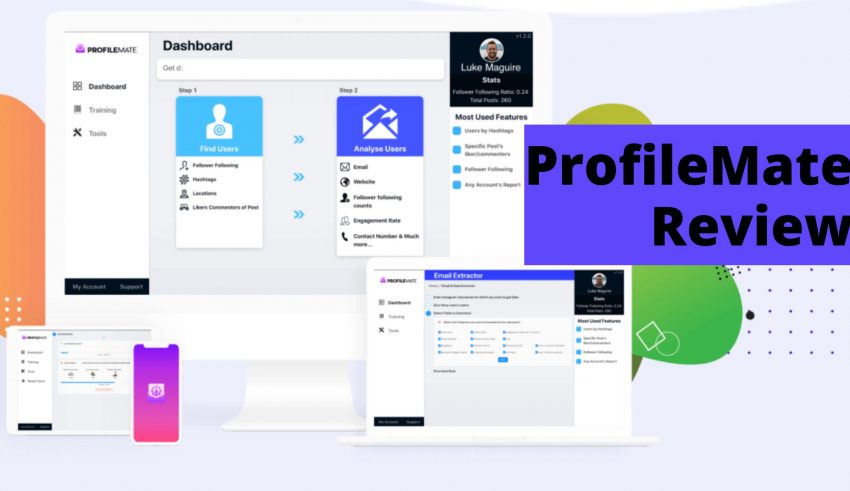 Are you looking for an app that will let you grow your Instagram beyond what you have imagined? This is a little difficult to achieve with Instagram alone. Because it is not always possible to get potential customers or followers with Instagram tools alone. Therefore, for people looking for another solution- there are places like profile-mate to be used.
In a nutshell, profile mate will help you grow and expand your page on Instagram. This is not limited to your followers but goes much beyond that. This app allows you to send e-mails to your followers' mail, keep track of the competition in the market, and much more. It is always difficult to get the right customers or audience. However, profile mate will make sure that the job is done without much hassle.
As opposed to other tools that only track down the potential followers, Profile Mate will also holster your marketing efforts. After you get this tool, you will have the flexibility to move into different niches. Thus, you will be able to become a dominating player in whatever industry you have chosen. Read our profile mate review below to find out why you should use the site
What is Profile Mate?

Profile Mate was created by Luke Maguire, an Australian tech expert, whose popularity is slowly growing. He created Profile Mate with the intention to help people garner information about any customers or audience that they are targeting. This is exactly, how Profile Mate functions. It will help you shape your campaign in a form by reaching out to the right people.
Before this tool was created, it was rather messy to collect information on your audience that could be used for marketing. This means that you had to look for any profiles that you should be interested in have to be looked for by hand. This is a slow process, and writing down the information becomes rather tedious.
Even if you got an efficient team to help you, there was really only limited data that you could acquire. However, Profile Mate has put an end to this hassle by providing you all the tools you need for collecting information in one place.
---
Key Points of Profile Mate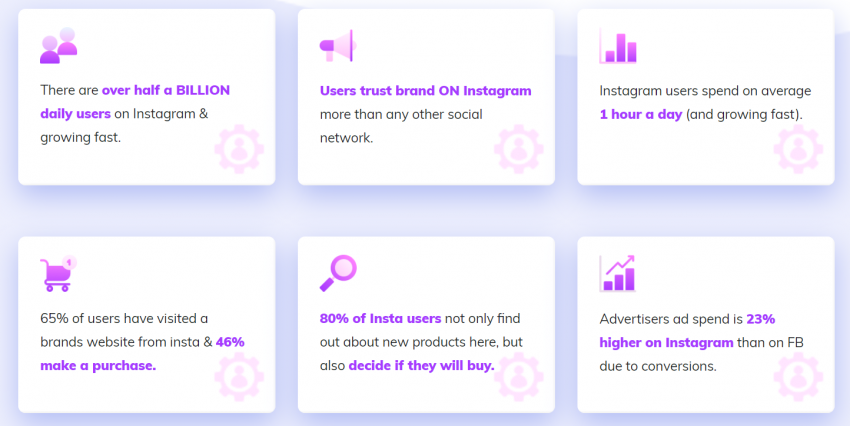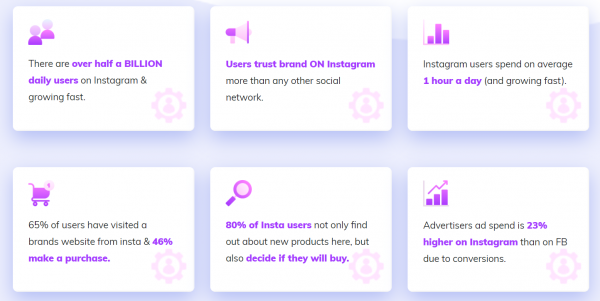 Do you know how the most successful businesses in the market are doing the things that they have been able to do? That is, how have they garnered the great number of people that are their loyal customers? This has primarily been done by targeting their emails and numbers. If not this, Profile Mate will be able to find the strategy that your rivals are using, and then apply them to your marketing efforts.
You will be able to find out the demographic on the basis of which your customer base has been divided. Thus, this information will be able to help you boost your business to the best of your abilities. You will be given specific information on your customers through a particular document, that you can make use of in any way that you would like.
After you get such information on your customers, you can directly interact with these people and present your profile to them. You could, if you want, go after similar demographics, and take a step further than your competitors.
Understanding Competition
Chances are that you are not the only one in the market offering particular services. You will obviously have a lot of competing firms and people who will make it much harder for you to expand the business that you have in hand.  Therefore, you will need tools and methods that can do everything to help you with that.
Profile Mate, beyond all doubt, is the tool that has been designed precisely for that. Through this, you are allowed to see the trends that are being followed by your competition as well. You will also be able to track pages and gather information on the people who are engaging with these pages mostly. Of course, you also get to understand, the location and demographics of your competitors to help narrow your approach.
Direct Contact With Customers
This is the biggest selling factor of Profile Mate- it lets you come in contact directly with all your customers. If you do not have such a tool in hand you will be unable to get the information that is needed to get in touch with customers who might want your product. Thus it only becomes a hit-or-miss trial, which we want to avoid.
Profile Mate makes this entire process a lot easier. Doesn't matter if you are or are not online, the tool will always be working in the background to give you access to such information that can help you get in touch with the right audience. Thus you will be able to convert your audience into paying customers.
Self-growing traffic is all well and great, but you'll agree it consumes a lot of effort to get one and make money from it. Yes, with Profile Mate, traffic can be created in a matter of minutes. The production of traffic is yet another role that Profile Mate provides to those who want it.
In a limited time, the instrument can evaluate multiple profiles and send you a real-time overview of the audience you want. It also tells you those who are likely to react to your prompting, in addition to supplying you with that detail. Consequently, you will have them in mere moments rather than wasting months or even years hunting for those clients.
---
Pros of Profile Mate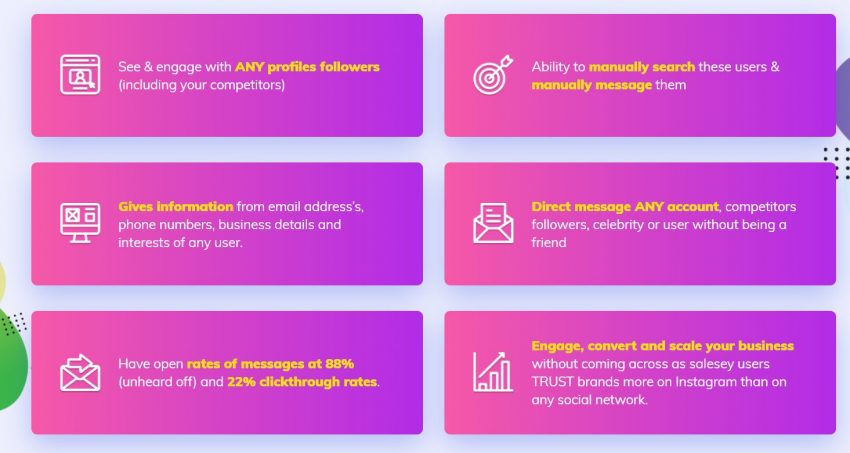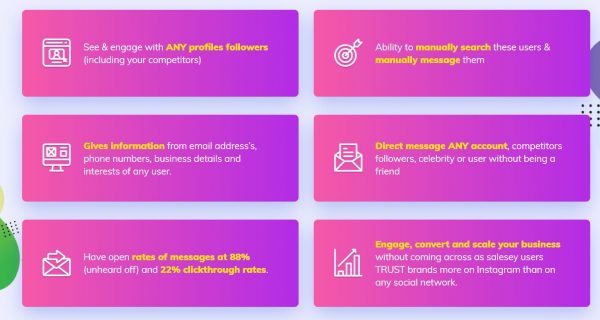 Profile Mate, in summary, will enable you to evolve and extend your Instagram page. This is not confined to the fans, but it goes far deeper than that. This app lets you send e-mails to the e-mail of your fans, keep track of the industry rivalry, and many more. It is still tough to get the best consumers or crowd. Profile friend, though, can make sure the work is completed without any bother.
Profile Buddy can also house the marketing activities, as opposed to other tools that only monitor future fans. You would have the freedom to step into various niches after you get this app. You would then be able to become a leading force in the sector you have picked.
It was difficult to gather data about the audience that could be used for ads before this tool was developed. This suggests that you had to check for any accounts that you had to look for by hand.
This is a long operation, and the details become very boring to write down. And if you had an effective team to support you, there still was only a little knowledge that you could access. Although, after the development of Profile Mate all this has become fairly easy without creating any unnecessary mess.
Why is it that, in the industry, the rival is doing so well? How did they draw the vast number of people who became their faithful customers? This has been achieved largely by targeting their emails and numbers. If not, Profile Mate would be able to find the technique your competitors use and then add it to your marketing activities.
You will be able to figure out the population that the consumer base has been distributed depending on. This data would also be able to help you improve your organization to the best of your ability. Relevant information about your clients can be presented to you in a specific document that you can use in whatever manner that you want.
You will communicate directly with these individuals and show your profile to them after you receive some information about your clients. You could go for identical populations if you like and take a step forward than your rivals.
Getting Ahead of Competition
Chances are that you are not the only one providing specialized services in the industry. Obviously, you will have a lot of rival businesses and entities that will find it far harder for you to grow the enterprise that you have in hand. Therefore, you will need resources and approaches that will do anything to help you with that
Profile Mate, beyond any doubt, is the platform that has been built precisely for that. Via this, you are allowed to see the habits that your rival is pursuing as well. You may also be able to monitor related pages and collect details on the users who often communicate with these pages. You also get to know, of course, the location and demographics of your opponents to help narrow your strategy.
This is Profile Mate's main selling point, enabling you to contact all your clients directly. You would not be able to get the details needed to get in contact with consumers who may like your product if you do not have such a tool in your possession. Thus, it's just a hit-or-miss trial that we choose to stop.
This whole procedure makes Profile Mate a lot smoother. The tool will work in the background and give you access to information that will help you get in contact with the right audience, no matter whether you are online or not. You would thus be able to transform the viewers into paying clients.
---
Conclusion
Organic traffic is all well, but you'll accept that making money off it consumes a lot of time. Yes, traffic can be generated in a matter of minutes with the Profile Mate. The construction of traffic is yet another feature that Profile Mate gives to those who want it. Thus we suggest that you look into the site and use it for yourself today!