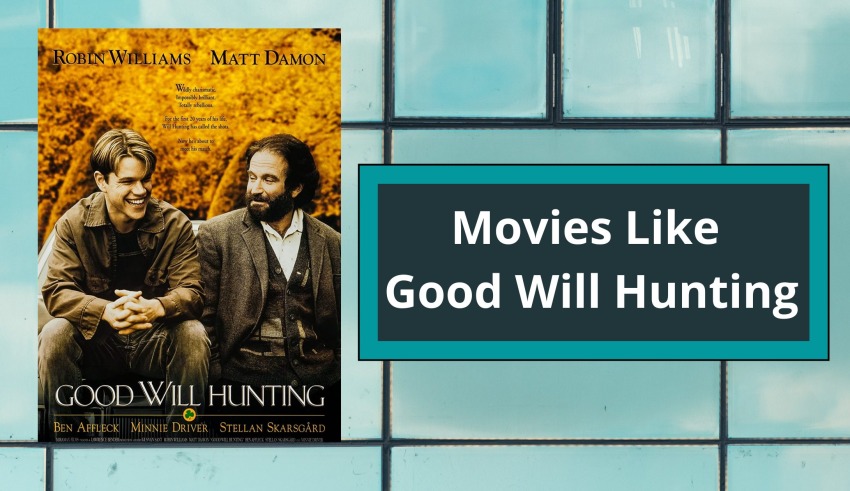 Just like how we need excellent mentors in life to navigate through the bad times, we also need good movies that'll broaden our minds towards different life situations. Good Will Hunting is one such movie. With incredible performances and impactful stories, the movies like Good Will Hunting  has raised the standards of the American drama genre. It not only showcases the beautiful relationships of a person with his mentor but also makes us question our life choices.
For those who haven't watched Good Will Hunting, it is a 1997 American drama that follows the life of a 20-year-old Boston janitor – Will Hunting (Matt Damon). He is an unrecognized math genius who loves to solve different math problems in his free time.
But after assaulting a police officer on one occasion, he receives a deferred prosecution agreement to seek mental help from a therapist, Sean Maguire (Robin Williams). The story then continues to show the relationship between the two.
If you have watched Good Will Hunting and are looking for a movie that shares a similar vibe and storyline, then we have just the right thing for you. We have made a list of the 10 best movies like Good Will Hunting that'll keep you entertained for a long time. Have a look and pick the best movie!
Here is the list of the 10 best movies like Good Will Hunting to Watch in 2022.
Shawshank Redemption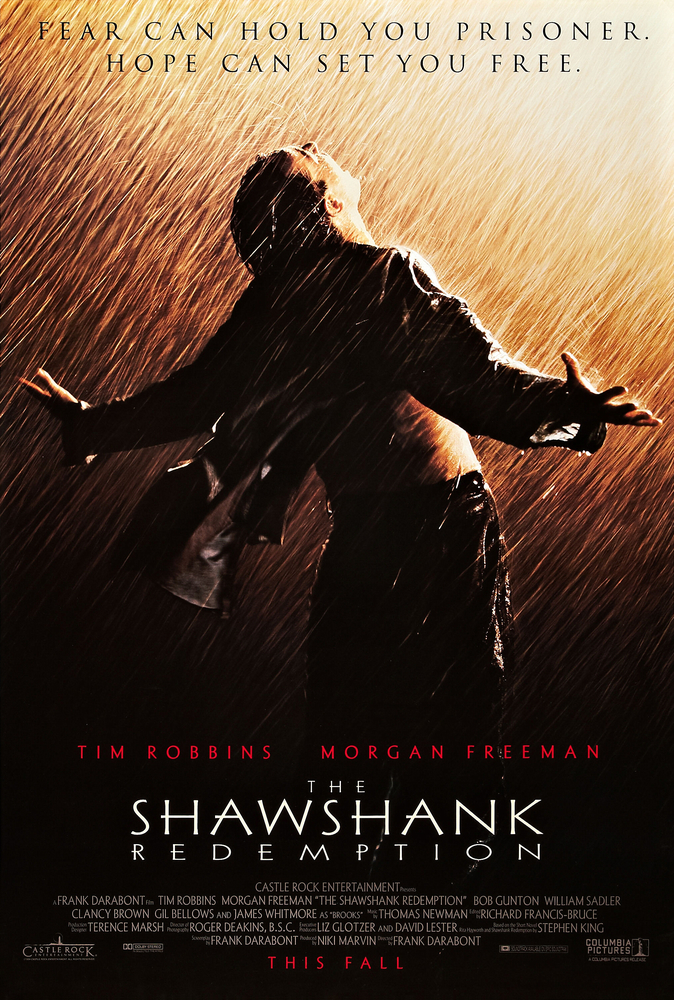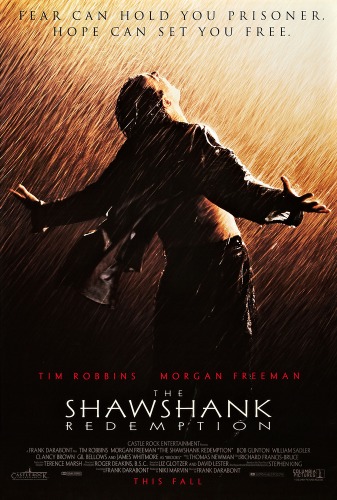 Available at  Amazon Prime | Netflix
Shawshank Redemption is one of the best Hollywood movies ever made in the history of American drama. Based on the 1982 novel, this movie received tremendous love and popularity. It even won 7 Academy Awards, along with several other renowned awards in Hollywood.
The story of Shawshank redemption revolves around the life of Andy Dufresne (Tim Robbins), a banker by profession. He gets convicted for murdering his wife and her boyfriend, but in reality; he is innocent. With two life sentences, he is sent to the Shawshank jail, where he becomes friends with Ellis Boyd 'Red' Redding (Morgan Freeman). The movie is about Andy's friendship with Ellis and his plan to get out of jail and start a new life.
With some outstanding performances, scenic locations, and impeccable cinematography, this movie is the epitome of American drama. No matter how old the movie gets, it is still relatable and touches your heart most positively.
---
Little Man Tate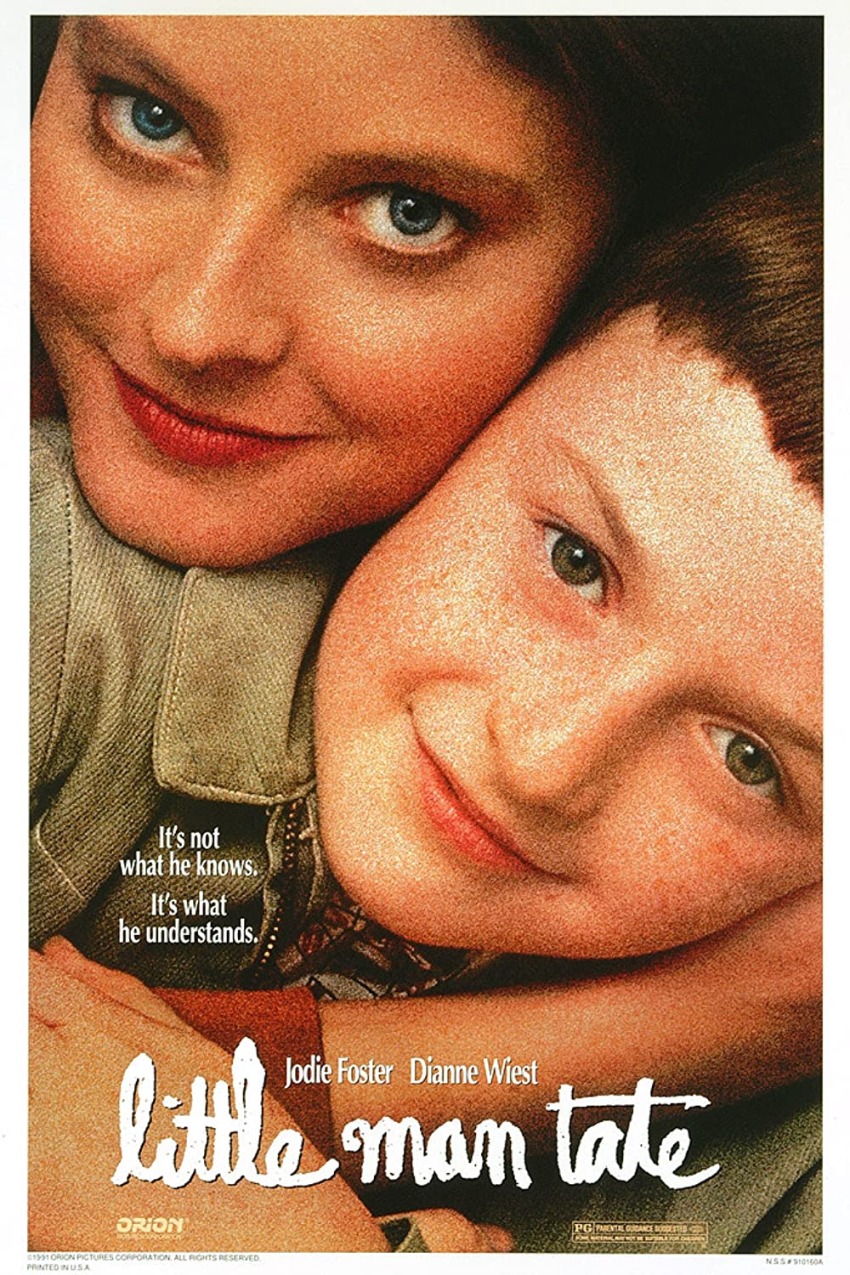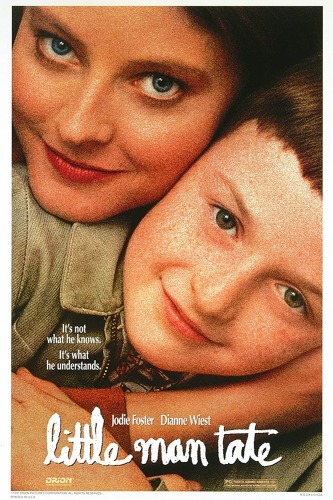 Available at  Amazon Prime
Next on the list of movies like Good Will Hunting is 'Little Man Tate', an American family drama right from the 90s era. This star-studded movie is a must-watch for people who like watching movies that focus on self-reflection and help them learn more about themselves.
The story follows the life of a 7-year-old prodigy, Fred Tate (played by Adam Hann Byrd). Fred struggles in social surroundings that do not understand or accommodate his intelligence.
Being a highly skilled kid, Fred can play piano and study advanced mathematics, unlike the kids of his age. However, his intellect becomes the biggest reason for his isolation from his peers.
While he tries to cope up with his lonely life, he gets recognized by a former music prodigy and the head of a music school, Jane Grierson (Dianne West). She offers him admission into her school for gifted children to which Fred happily agrees. He receives excellent mentorship from multiple talented teachers. However, in the end, he fails to connect with normal children of his age.
The movie beautifully depicts the struggle of a genius child and the amount of pressure he has to keep up with his reputation. Although this story is slightly more depressing as compared to Good Will Hunting, it offers some deep life lessons for everyone.
---
Searching for Bobby Fischer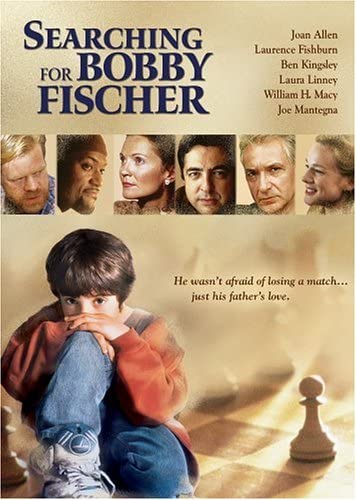 Available at  Amazon Prime | Netflix
Searching for Bobby Fischer is one of the greatest movies of all time inspired by a book of the same name. It won the American Society of Cinematographers award in 1993 and was nominated at the 66th Academy Award Ceremony for best cinematography the same year. The premise of this movie revolves around the life of Josh Waitzkin (Max Pomeranc).
He and his family realize that he is a great chess player, so they hire an instructor named Bruce Pandolfini (Ben Kinsley). While training to become a chess legend, Josh gets highly influenced by Vinnie (Laurence Fishburne) who is a speedy chess player. Both of them teach him valuable insights on winning any game of chess. But Josh always finds himself in odd situations because of Pandolfini's egoistic moves.
The movie is based on the true events of Josh Waitzkin and his relationship with Bruce as a chess coach. This mentorship story will bring back the memories of Good Will Hunting that teach some major life lessons. It is one of the best Movies like Good Will Hunting.
---
A Beautiful Mind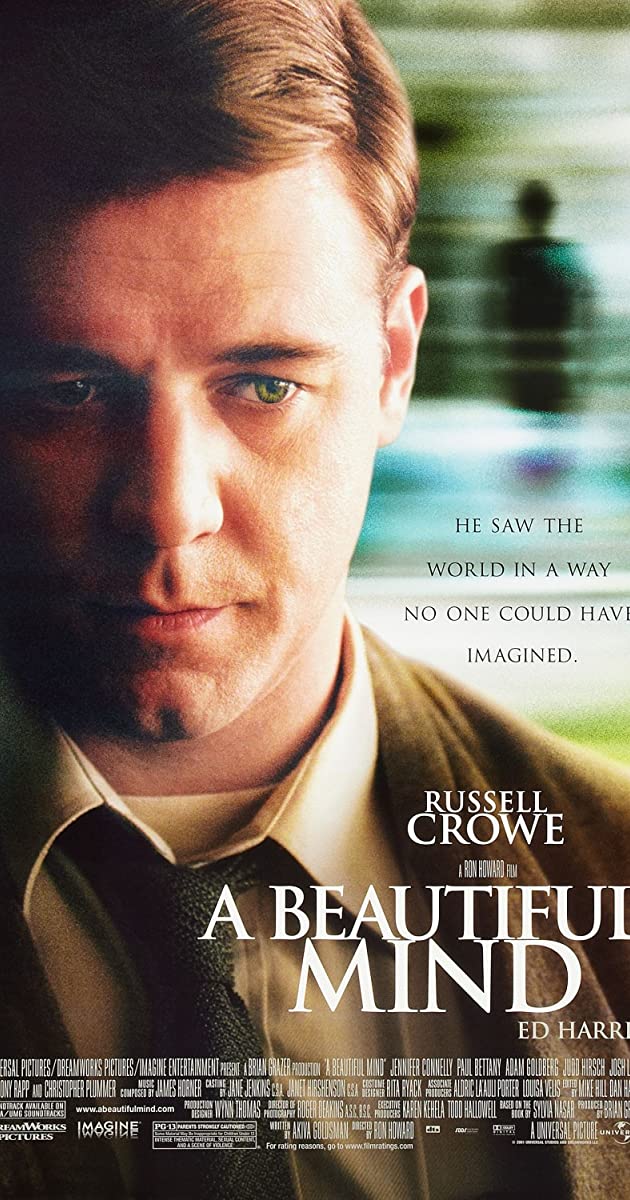 Available at  Amazon Prime | Netflix
Another mind-blowing movie inspired by the life of a math prodigy Josh Nash is 'A Beautiful Mind'. Josh Nash was an outstanding mathematician in the 90s who won a Nobel Laureate in Economics along with the Abel Prize. The movie showcases his life and reveals his struggle with mental illness despite being the greatest mathematician of all times.
Josh Nash (played by Russell Crowe) works at Princeton University as a mathematician. He is anti-social and often perceived as an arrogant man except in the eyes of Alicia, one of his students at Princeton who later marries Josh.
Following his passion for mathematics and working on several projects, Josh becomes disconnected from others and feels isolated. He eventually develops paranoid schizophrenia which makes his life even more difficult to live.
The movie follows a dark compelling theme based on Josh's real life. While managing a sensitive yet fantastic plot twist, the movie teaches incredible life lessons. If you haven't watched 'A beautiful Mind' yet, you need to go watch it now! It is one of those rare films that contain impeccable storylines that you cannot miss.
---
Dead Poets Society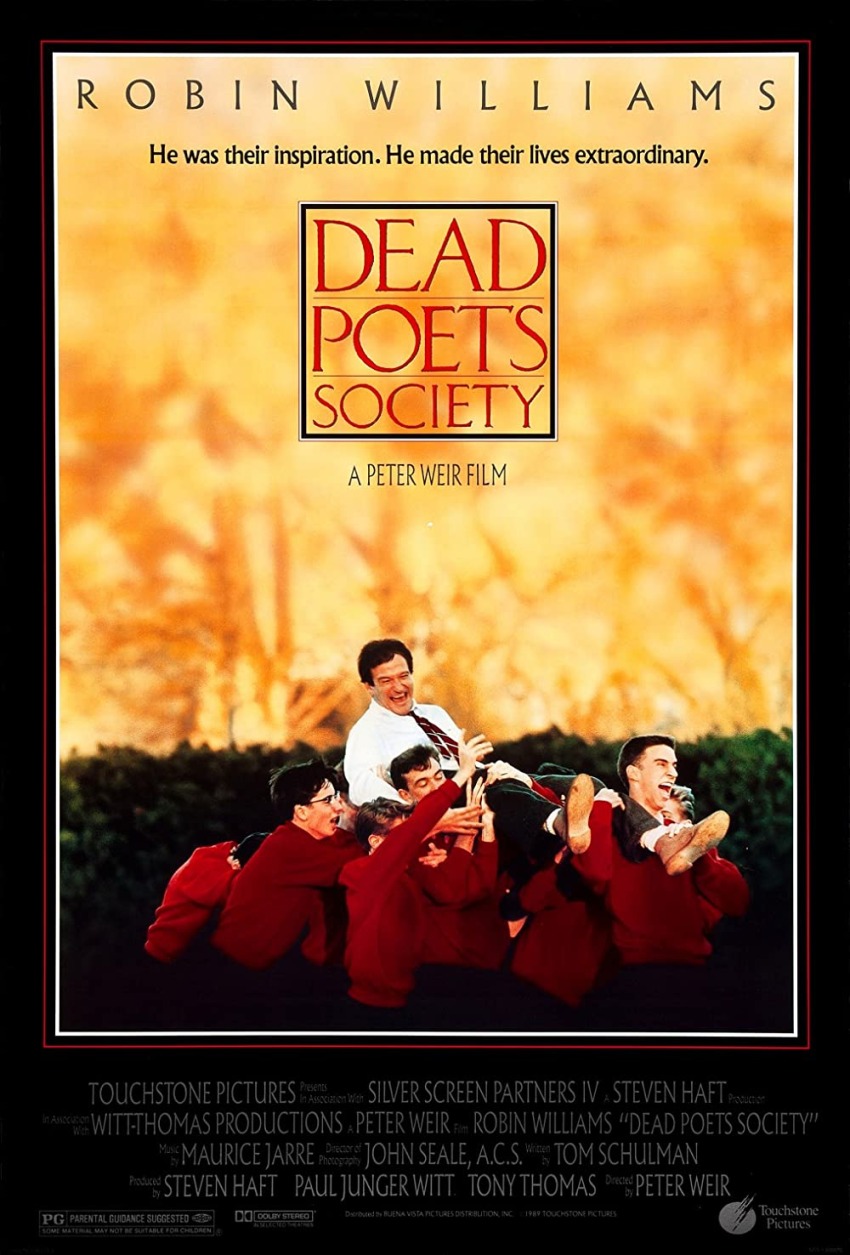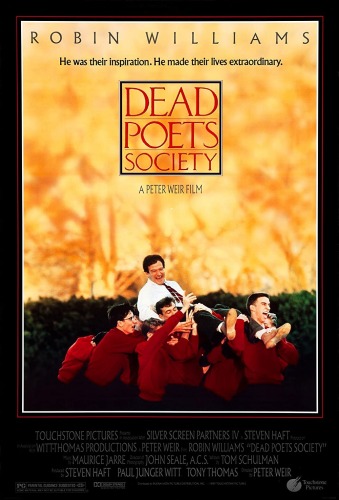 Available at  Amazon Prime
Just like Good Will Hunting, Dead Poets Society is a classic American drama showcasing the impeccable acting skills of Robin Williams. Directed by the Trueman Show fame Peter Weir, this movie won the BAFTA award for the best film category along with several other awards.
Set in the 1980s, the story follows the life of John Keating (Robin Williams) an English teacher at an all-boys boarding school. He uses an unorthodox teaching technique where he uses poetry to convey the thoughts and ideas behind each lesson.
John uses Latin expressions like 'Carpe Diem' to inspire his students and make their life better and better each day. He uses poetry to help his students express themselves as individuals and see the world differently.
Dead Poets Society is a truly timeless movie with excellent direction and flawless cinematography. You'll fall in love with this movie the moment you start watching it. So, do add this one to your movie list.
---
Rain Man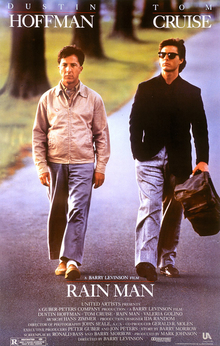 Available at  Amazon Prime | Netflix
With an incredible cast of A-list actors like Tom Cruise, Valeria Golino, and Dustin Hoffman, Rain Man is an incredible American drama. Being one of the highest-grossing films in the late 90s, this movie smashed the box office and won four Oscars. Its popularity speaks for itself.
The story of Rain Man follows the life of Charlie Babbitt (Tom Cruise) who is an arrogant and blatantly selfish man. Professionally, he sells cars to the rich elite but is always on the lookout to make more money. When his estranged father dies and leaves his fortune to his autistic brother Raymon (Dustin Hoffman), Charlie makes a plan to get his father's fortune.
Admitted to a mental institution, Raymond battles around with savant syndrome and eidetic memory along with his autism. He gets kidnapped by Charlie who threatens the institution that he will only release his brother if he gets his father's fortune.
But does he gets it at the end? The dynamic duo Tom Cruise and Dustin Hoffman's performances are worth watching. Especially, the way they portray their characters with realism and showcase the brotherly bond with each other is 100% Oscar-worthy.
---
Wonder Boys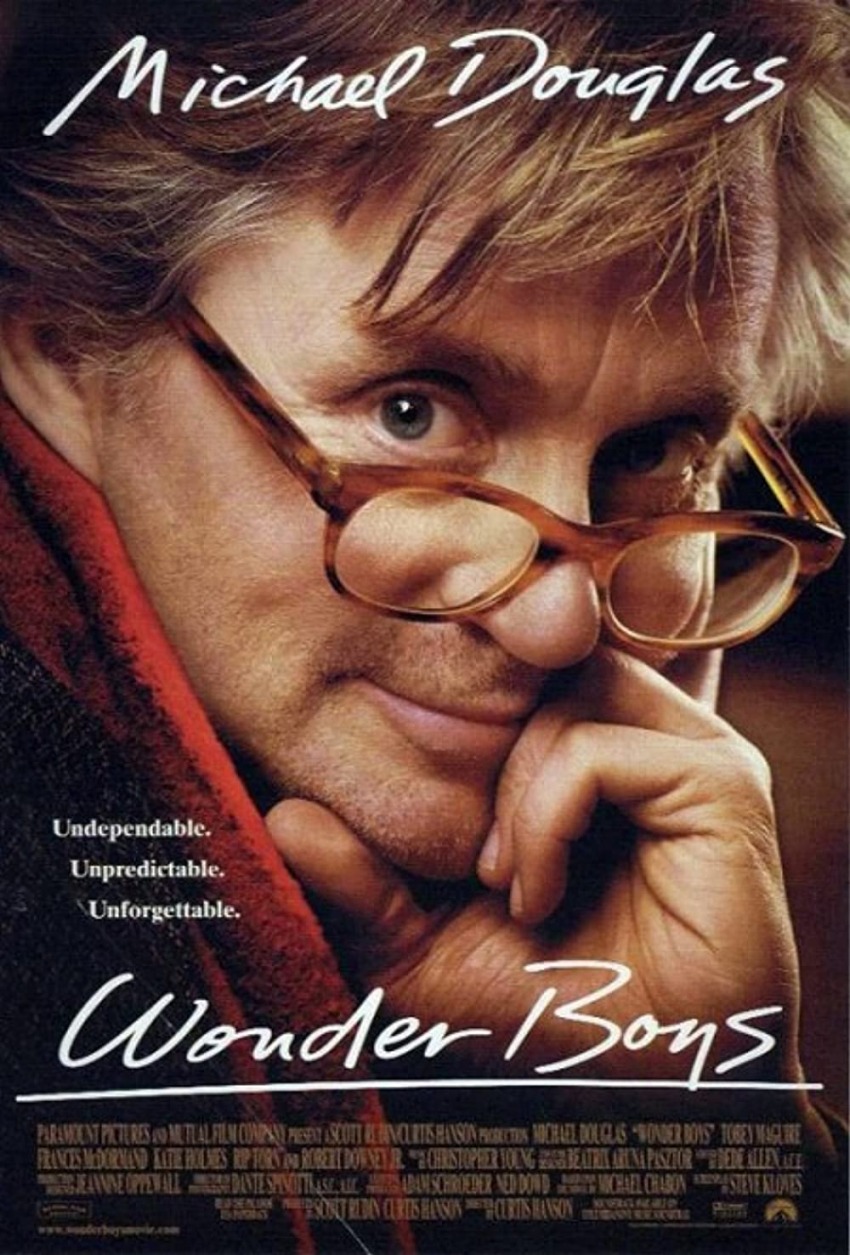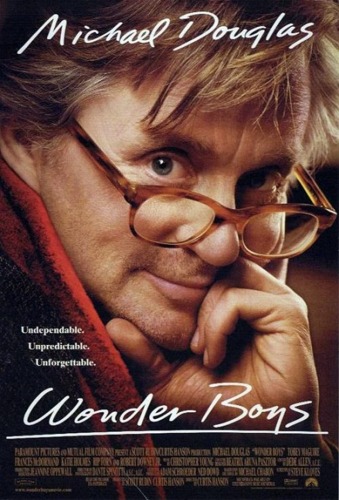 Available at  Amazon Prime | Netflix
If you are looking for a movie similar to Good Will Hunting but with a little bit of humor/ comedy attached to it, then Wonder Boys is right up your alley. Based on the novel of the same name, this international co-production features a brilliant cast including Tobey Maguire and Michael Douglas.
The storyline showcases the life of a professor and a film star novelist Grady Tripp (Michael Douglas) who teaches creative writing at a University. After the success of his first novel, he attempts to write a second one but after writing 2000 pages, he hits writer's block.
He cannot come up with the perfect ending of his novel. Seeing their professor struggle through the writer's block, James (Tobey Maguire) and Hannah (Katie Holmes), Grady's two students, help him navigate through the writer's block.
Wonder Boys is a perfect blend of exceptional storylines with witty and dark comedy. It accurately depicts the campus life of the early 2000s which makes the movie more relatable. If you loved Good Will Hunting, you'll thoroughly enjoy watching Wonder Boys.
---
The Diving Bell and the Butterfly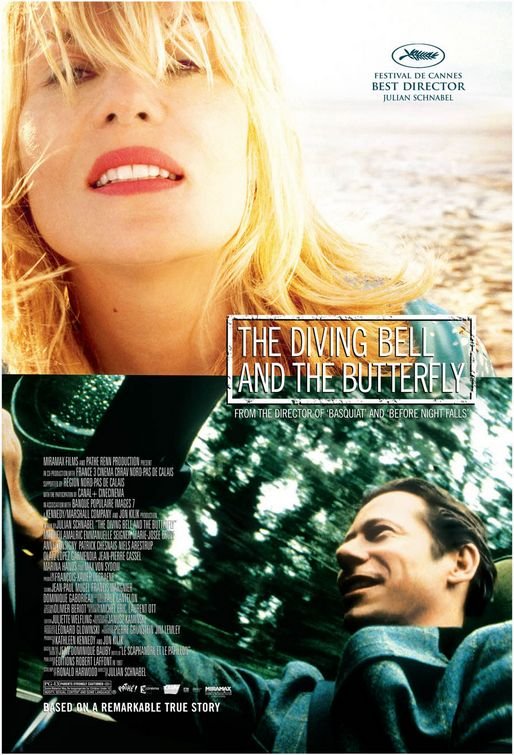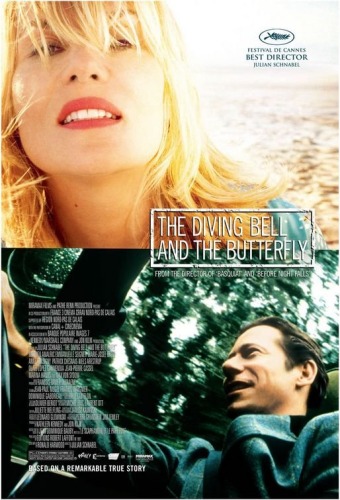 Available at  Amazon Prime
Directed by Julian Schnabel, This French biographical drama is based on Jean Dominique Dauby's memoir. Although the movie is in French, the subtitles come in handy for interested viewers.
The story follows the life of Jean Dominique Dauby (Mathieu Amalric) who is a brilliant fashion editor for Elle magazine. He becomes a very successful man but at the age of 43, he suffers a terrible stroke that impacts his body and almost leaves him physically disabled.
The movie premise may seem very sad but it beautifully showcases the dreams, hopes, and aspirations of an imaginative and creative person. Despite his physical disability, he finds a technique to communicate and bring his memoir to life.
It is a heartfelt story that unveils the sensitive side of the human spirit most wonderfully. So, do give this movie a try and see if you enjoy watching such memoirs. You'll be surprised to see how much you'll love it at the end.
---
Finding Forrester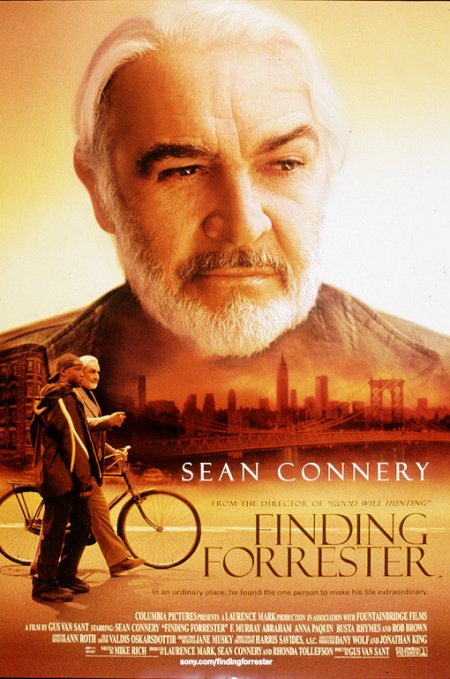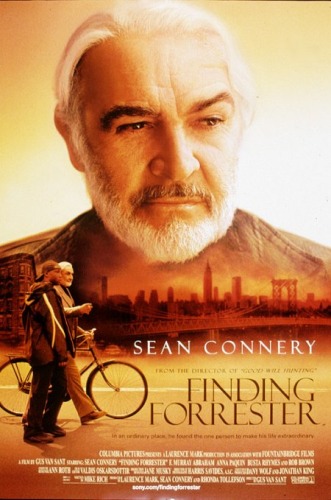 Available at  Amazon Prime
After directing Good Will Hunting, Gus Van Sant brings another mesmerizing movie – Finding Forrester. The film is inspired by J.D. Salinger's memoir and stars the evergreen actors Sean Connery, Rob Brown, Anna Paquin , Murray Abraham, and Busta Rhymes.
The movie showcases the life of a 16-year-old boy Jamal Wallace (Rob Brown) who loves playing basketball. Oftentimes, when he plays with his friends, he sees an old man staring out from his window.
One day, Jamal's friends challenge him to go to the old man's apartment. And when he does, he finds the old man's backpack. Curious to know what is in the backpack, Wallace looks through and finds out that the old man is a very well-known author named William Forrester.
The two meet each other and slowly Forrester becomes a mentor to Wallace teaching him how to write. Refining his writing skills with the help of Forrester, Wallace finds his own identity. Their relationship of learning and discovering is heartwarming to watch. It is a movie that'll make you teary-eyed.
---
Awakening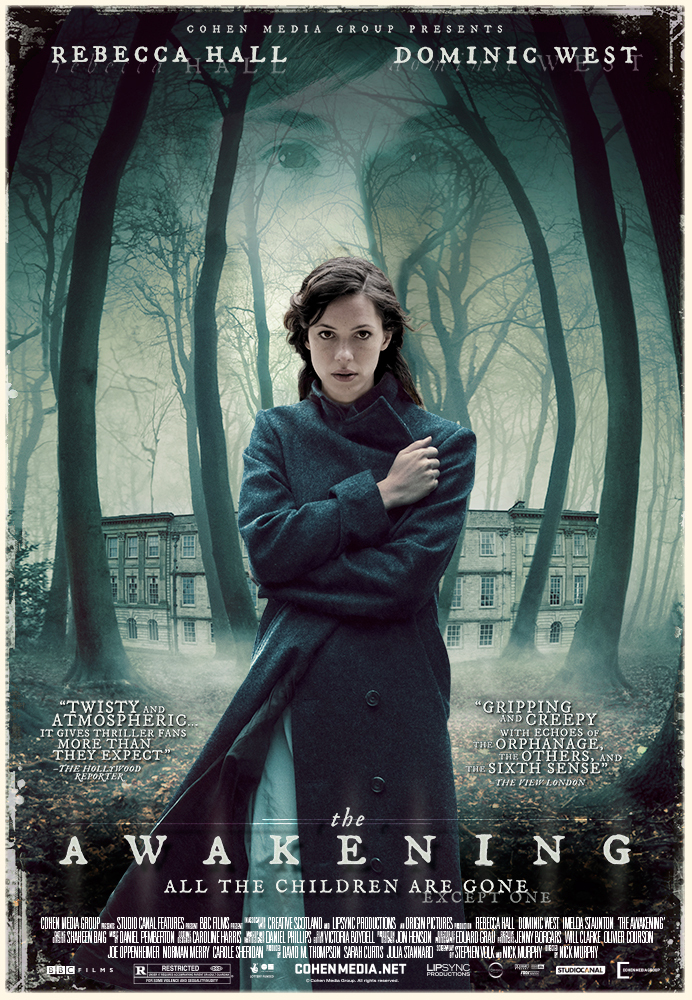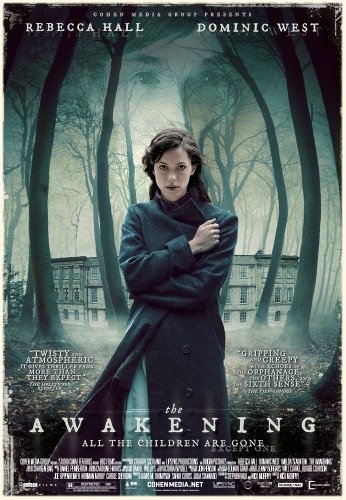 Available at  Amazon Prime | Netflix
To some viewers, Awakening (1990) may seem like a bizarre movie, but it is worth a watch. Based on Olive Sack's memoir, this movie stars Robin Williams in a mentorship role which will definitely remind you of Good Will Hunting. The amazing cast also includes John Heard, Robert Deniro, and Julie Kavner along with cameos by Vin Diesel, Bradley Whitford, Dexter Gordan, and many more.
The movie takes us back to the year 1969 where Dr. Malcom Sayer (Robin Williams) is a real-life doctor who discovers the benefits of the drug L-Dopa.
Following his discovery, he administers safe doses of the drug to catatonic patients who survived the encephalitis lethargic epidemic that broke out in 1917 and continued till 1928. Being unaccustomed to the wakeful modern life, Dr. Sayer helps his patients to overcome sleep sickness and find joy and happiness in the new world.
Although the concept of the movie may seem unreal, it offers a unique perspective on the human bond. It shows how empathy and compassion can help change multiple lives for good. This movie is very emotional and will make you teary-eyed. So, get ready with a box of tissues and a snuggle buddy to watch this movie.
Conclusion
Many American drama movies showcase unoriginal and bland characters with a vague storyline. To find an amazing drama film that has passionate characters and a beautifully crafted story the movies Like Good Will Hunting is very challenging.
That is why we have compiled the above list of the ten best movies like Good Will Hunting. All the above movies will not only teach some deep life lessons but will also help you explore human conditions.
Each movie is unique and heartwarming with passionate character-driven stories that'll inspire you to make better changes in your life. Additionally, they help in self-reflection and re-discovering yourself. So, go ahead and pick the best movie from the list. Rearrange the list according to your priority and watch all the movies Like Good Will Hunting.