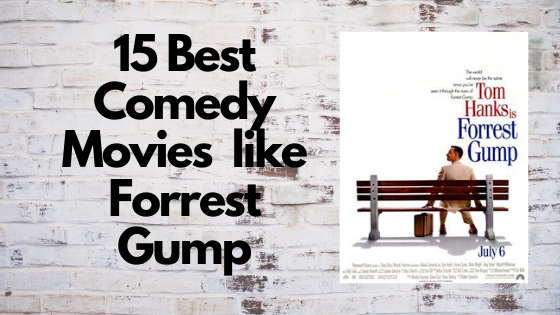 Forrest Gump is one of 90's classic comedy-drama films starring the celebrated actor Tom Hanks. Since 1994, when the film was first released, it has continued to stick with the audience for decades and became a cult phenomenon of the contemporary times. The screenplay of the film is an adaptation of the novel of the same name, authored by Winston Groom.
However, it deviates substantially from the novel. The plot depicts several decades in the life of a slow-witted but kind-hearted man from Alabama, Forrest Gump, the character played by Hanks, who witnesses and unwittingly influences several defining political-historical events in the United States of 1900s. The movie, directed by Robert Zemeckis, became immensely successful right after its release, both critically and commercially.
It became the second-highest grossing film of the year, earning a whopping amount of $677 million. Critics were all praises for the film calling the characterization of Gump highly compelling and realizable. With elements of romance, historical themes, chance controversies, and thrilling action, Forrest Gump has something for every avid movie watcher.
Here is the List of movies Like Forrest Gump :
A Beautiful Mind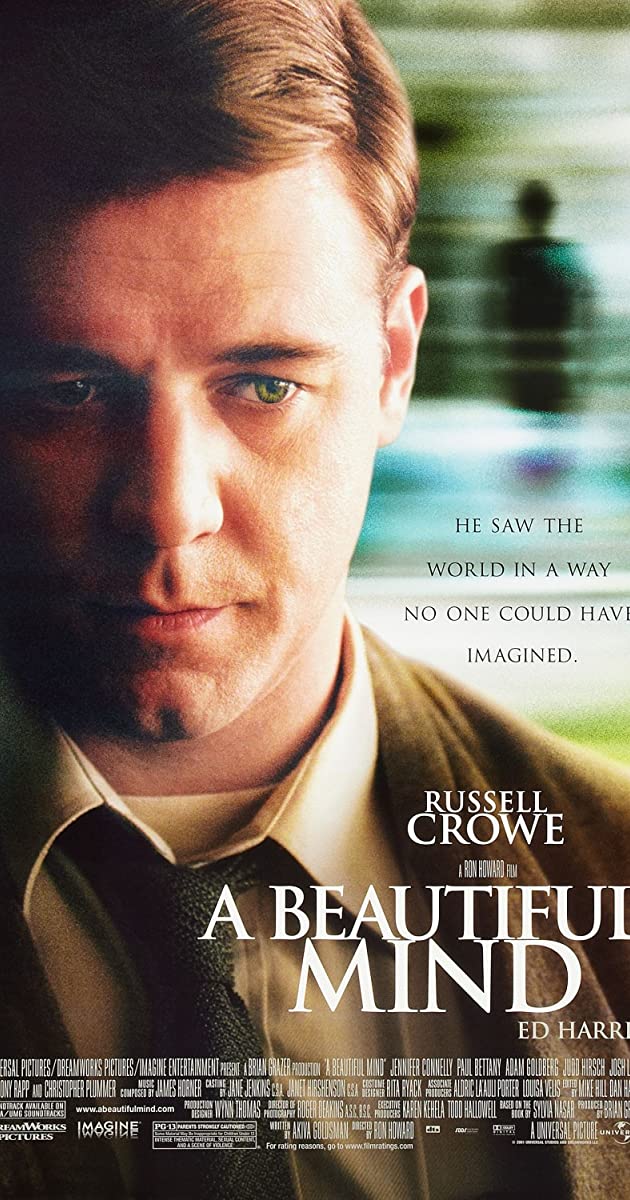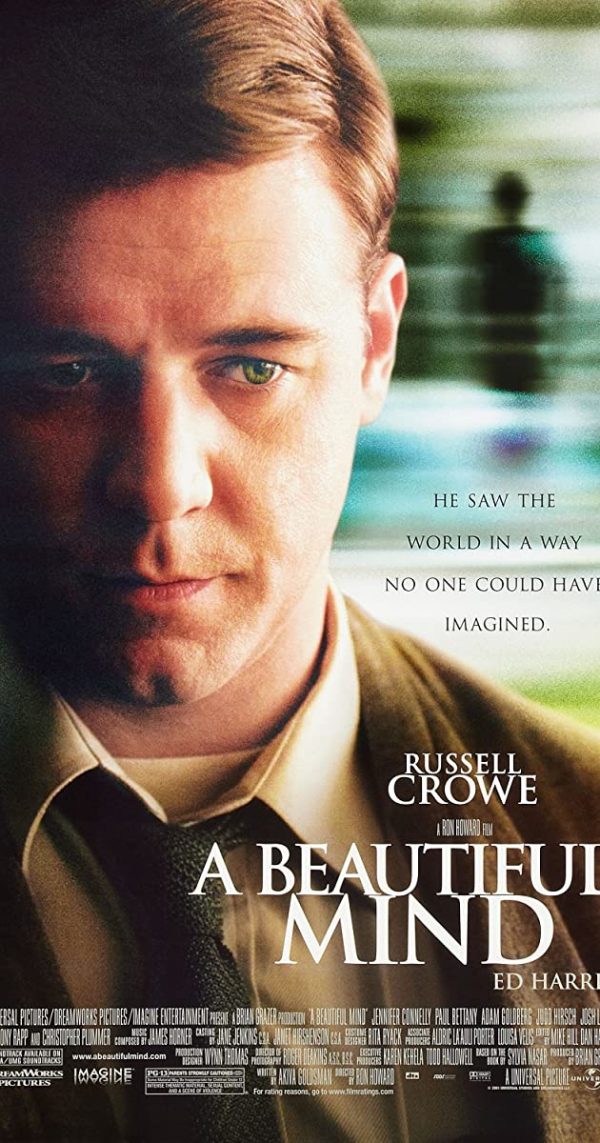 Available on Netflix | Amazon Prime
This is a biographical drama movie, based on the life of an American mathematician and Nobel Laureate, John Nash and the screenplay for the film was adapted for the screen from Sylvia Nasar's book of the same name.
Directed by Ron Howard with Russell Crowe playing the role of Nash, the film depicts how just when he is on the brink of international acclaim after a ground-breaking discovery, the mathematical genius is diagnosed with schizophrenia. Soon, he starts experiencing delusional episodes. He eventually overcomes his struggle and goes on to win the Nobel prize. 
The film first hit the screens in 2001 and soon enough won immense acclaim. It won four Academy Awards and grossed $313 million worldwide.
Russell Crowe bagged the BAFTA Award for the Best Actor for his extraordinary performance. In fact, the film is relevant for contemporary audiences for its depiction of mental illness and what it feels like to be mad and not know it. 
---
Big Fish
Available on Netflix | Amazon Prime
This fantasy drama film is a screen adaption of Daniel Wallace's 1998 novel of the same name. Released in 2003, This Tim Burton-directed movie stars Ewan McGregor as a young Edward Bloom, who tells his life story while on his deathbed as the older version of himself, played by Albert Finney, meanwhile when he attempts to mend his relationship with his estranged son. 
The first obvious connection to movies like Forrest Gump comes from the storytelling. The way in which old Edward Bloom recounts his earlier eventful life is particularly similar to the way in which the middle-aged Gump tells passers-by of his adventures while waiting at the bus stop.
Furthermore, just like Gump's tales, Bloom's stories are fantastical, unbelievable, and impressive. Upon its release, the film opened to favorable critical and box office reception and bagged several prestigious award nominations including an Oscar and Grammy nomination. 
---
Good Will Hunting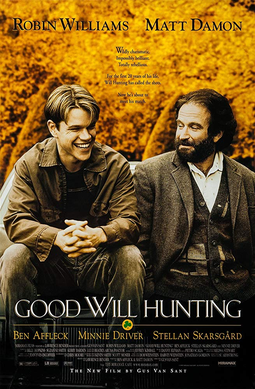 Available on Netflix | Amazon Prime
This film stars celebrated actors including Robin Williams, Matt Damon, and Ben Affleck among others. Directed by Gus van Sant, this 1997 drama movie is about a twenty-something janitor from South Boston named Will Hunting. He is an unacknowledged genius who is stuck in a deferred prosecution agreement after having assaulted a police officer.
To compensate, he becomes a client of a therapist and studies advanced mathematics with a renowned professor. During his therapy sessions, Will is compelled to re-evaluate his relationships with his best friend, his girlfriend, and even with himself, facing the significant task of confronting himself, his past, and thinking about his future. 
On its $10 million budget, the film grossed a worldwide total of $226 million. It also bagged nine Academy Award nominations at the 1998 Oscars. This is one of the movies like Forrest Gump, that you should watch for its individual moments that portray raw human emotions with witty depth and clarity. 
---
I Am Sam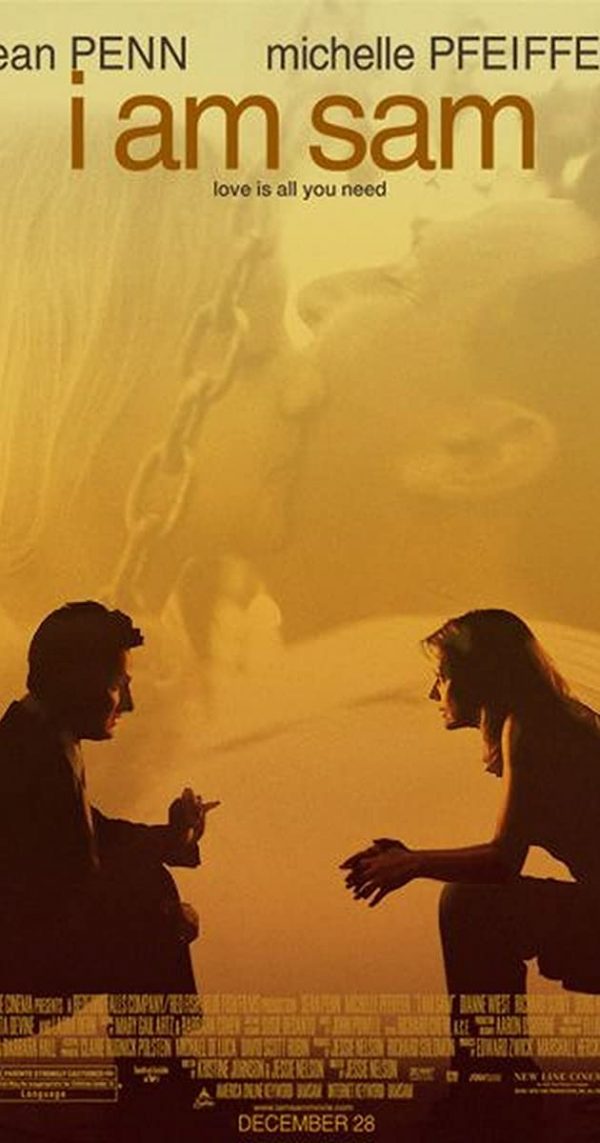 Available on Netflix | Amazon Prime
Physical disability has nothing to do with the understanding of values of love, friendship and family bonding and this film beautifully explores this theme. Written and directed by Jessie Nelson and starring Sean Penn as an intellectually disabled, single father to a young, inquisitive and bright daughter, played by Dakota Fanning. Michelle Pfeiifer also stars in a significant role as his lawyer. The protagonist, Samuel John has the intellectual capacity to understand his 7-year old daughter because of his own mental disability. When his daughter's mental ability exceeds his, his potential as a father is put into question and so a cold-hearted lawyer decides to help his case. It turns out that she is equally disabled, though her deformity is neither physical nor mental but an emotional one.  
The film is a brilliant exploration into what actually is 'disability'. Towards the film's end, it is the apparently disabled father who is established to be the most suitable parent for Lucy, unlike the other 'normal' alternatives. The movie's unimpeachable message however, is demolished by exaggerated sentimentalism, predictable events, and unconvincing originality. Pfeiffer's performance was much appreciated and her character, really well-constituted. 
---
Of Mice and Men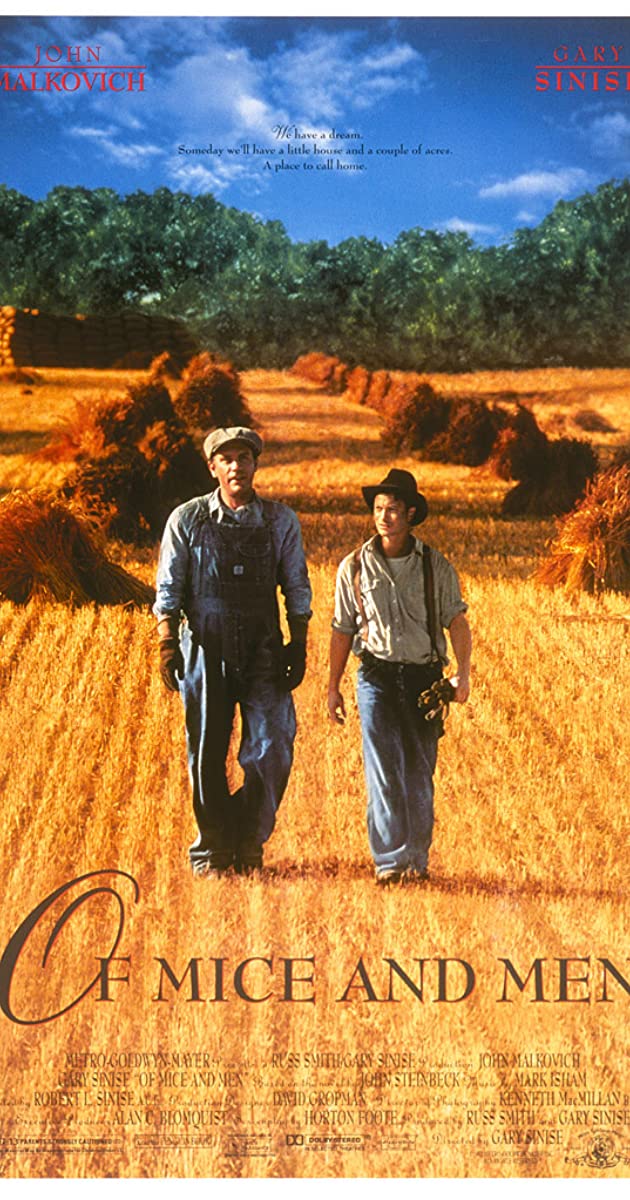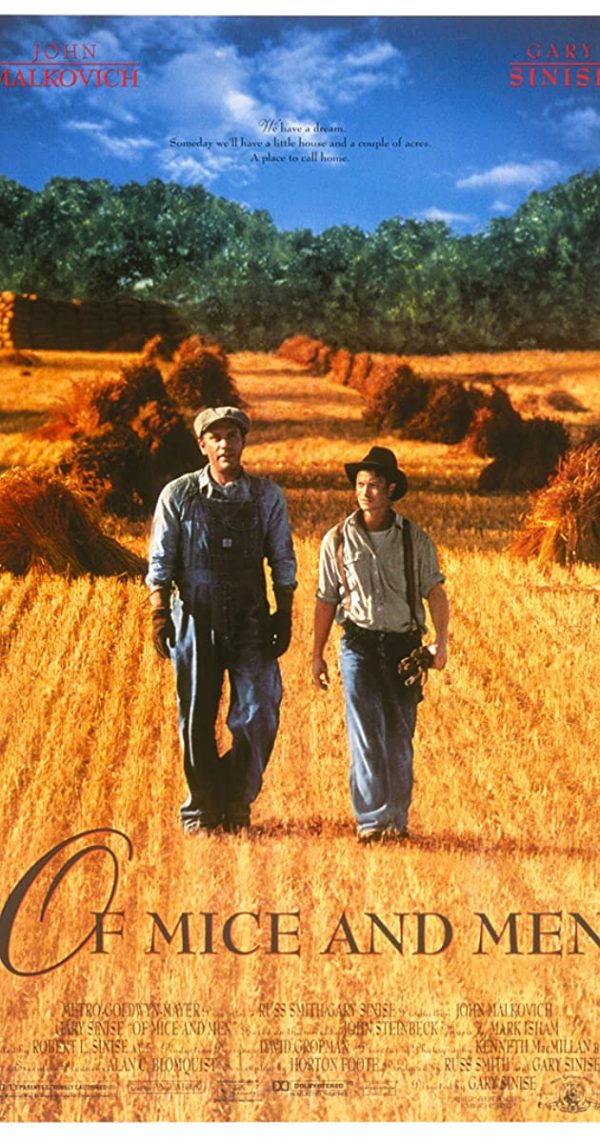 Available on  Amazon Prime
This 1992 period drama thriller is a cinematic adaptation of John Steinbeck's novella, by the same name. Directed by Gary Sinise and set during the years of the Great Depression, the plot focuses on George and his physically fit but mentally disabled companion, Lennie – two farm workers who travel together and dream of owning their own land one day. The film explores themes of discrimination, loneliness, and the American Dream.  
The movie was screened in the Cannes Film Festival and bagged the Palme d'Or Award for the Best Feature. Attention to detail and exploration of intricate human emotions make this film unique in its depiction of a naïve but kind-hearted adult with an immature mind. The film is a lot more grim and pain-inducing than comparatively jovial movies like Forrest Gump; nevertheless, a voyage into human psychology is what brings the two films into a striking similarity.  
---
Rain Man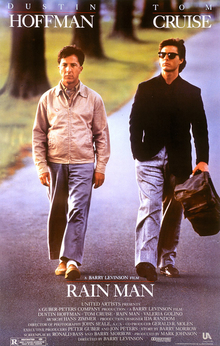 Available on Amazon Prime
This film, released in 1988, is a comedy-drama that takes place as a road journey. Directed by Barry Levinson, the film stars the celebrated actor, Tom Cruise as an abrasive and selfish Charlie Babbitt.
When his estranged father dies, Charlie discovers that he has apparently left all of his multi-million dollar worth of estate and property to his other son – Raymond Babbitt – of whose existence Charlie was practically unaware of until then. Raymond is an autistic savant, played by Dustin Hoffman and he is the actual 'Rain man' of the title.  
The film won four Oscars and was the highest-grossing film of 1988 with an average earning of $354 million worldwide. Being decently thought-out, the film is filled with moments that leave you feeling warm in the heart. As the two isolated beings find common history and consequent deep attachment, one feels compelled to watch the film over and over again.  
---
Run Lola Run
Available on Amazon Prime
This film is an example of avant-garde, experimental German cinema, that debuted on-screens in 1998. The film revolves around the protagonist, Lola who must relive the same day three times in order to try and attain 100,000 Deutsche Mark within twenty minutes, so that she can save the life of her boyfriend. Directed by Tom Tykwer, the film sees Franka Potente portray the role of Lola.  
The film is much more than being a mere story. Its sheer brilliance lies in exploration of philosophical themes such as free will vs. determinism, the role of chance in shaping destiny, mathematical butterfly concept and other metaphysical and epistemological themes. The film opened to critical acclaim, with very human performances, a hitting love story and compelling and unpretentious characterizations.
---
The Curious Case of Benjamin Button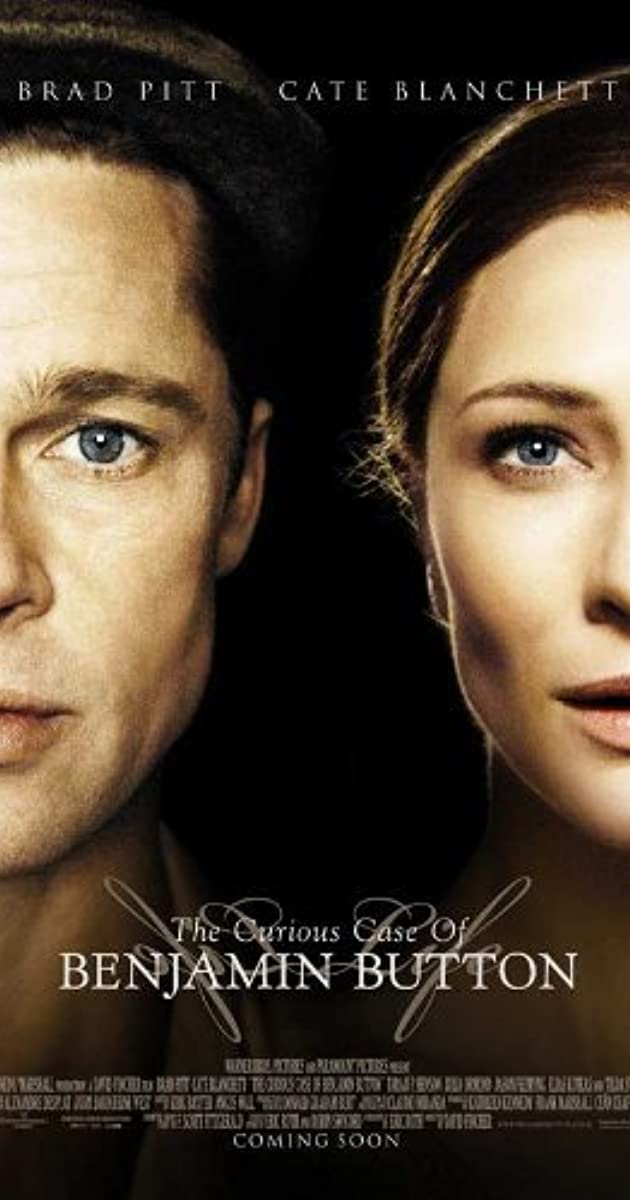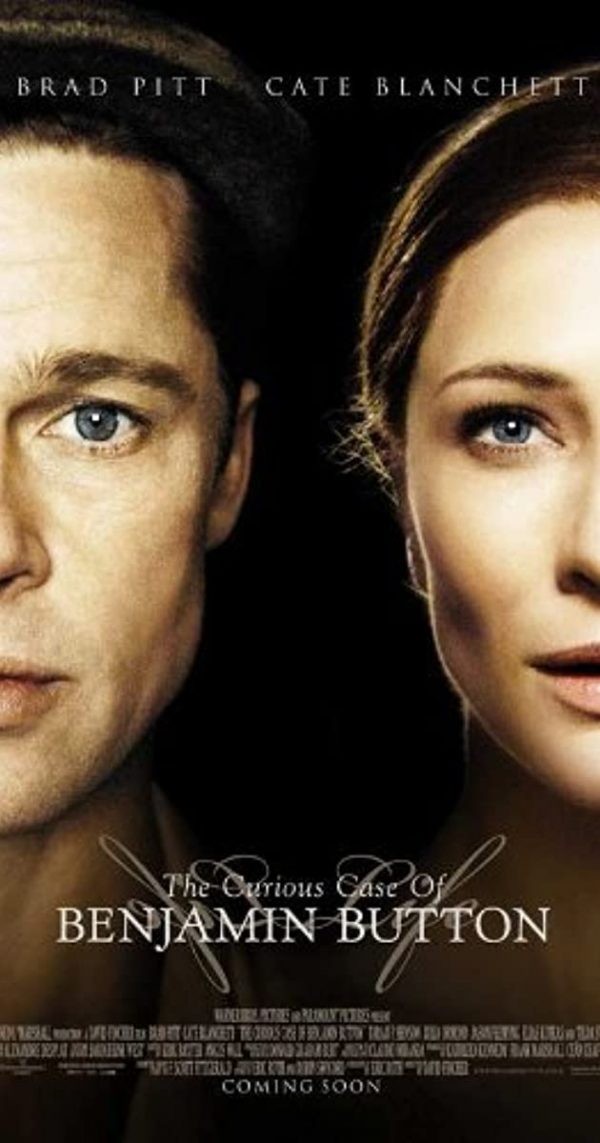 Available on Netflix | Amazon Prime
The Curious Case of Benjamin Button is actually a 1922 short story by the celebrated author F. Scott Fitzgerald. It was adapted for the screen by Eric Roth. Directed by David Fincher, this 2008 classic stars the enchanting actor Brad Pitt in the lead role, as a man who ages in reverse and Cate Blanchett as his love interest throughout his life. This incredibly romantic and fantastical journey runs on the general idea behind that Benjamin Button, being born as an old man, continues to reverse in age until he is 84 years old but has the form of a very young child.  
Although the film does not have overt comedic tones of the movies like Forrest Gump, the idea of a personality not matching the age of the character connects the two films clearly. Part of the film's immense success is owed to Brad Pitt himself, but the film was also appreciated for its storytelling, technical prowess, and its thematic intensity as an epic about love and less. It grossed a worldwide total of $335 million, against a budget of $167 million. 
---
 The Post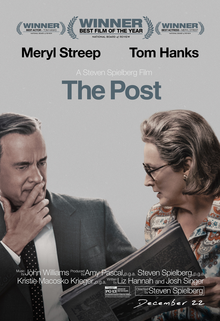 Available on Netflix | Amazon Prime
The fact that this film is directed by the legendary director, Steven Spielberg and stars the brilliant actors, Meryl Streep and Tom Hanks in the lead roles, are reasons enough to watch this film. It is a historical-political thriller that was released in 2017. Streep plays the role of Katharine Graham – the first woman publisher of a leading American newspaper – and Tom Hanks can be seen playing Ben Bradlee – the executive editor of The Washington Post – the same actor who stars in Forrest Gump. The plot represents the true story of the Washington Post's decision to publish the infamous Pentagon Papers, a classified document that revealed the shocking government secrets regarding the US Government's involvement in the Vietnam War and the end of the Second World War. 
The film portrays an attempt and celebration of truthful, unbiased and skilled journalism. It grossed a global total of $179 million, becoming one of the biggest commercial successes of the decade. Also, the film received prestigious award nominations, including the two Academy Award nominations and six nominations at 75th Golden Globe Awards.
---
The Pursuit of
Happyness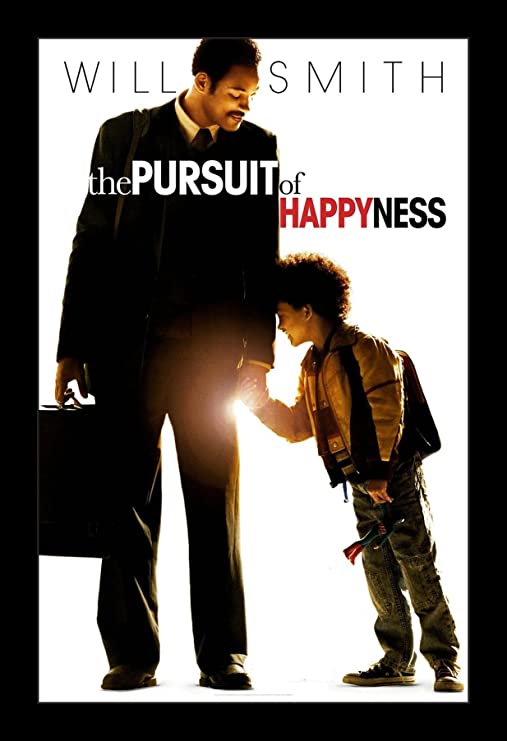 Available on Netflix | Amazon Prime
If you haven't watched this film, then first things first, you must do so. Based on the real-life story of Chris Gardener, an American businessman, the film is directed by Gabriele Muccino and stars Will Smith portraying the character of Gardener. The screenplay is an adaptation of the Gardener's 2004 memoir, which he co-wrote with Quincy Troupe.
The storyline focusses on Gardener in the most desperate years of his life, when he takes up an unpaid internship in a brokerage firm after losing his life's earnings selling a product he had invested in.
Soon after, his wife abandons him, leaving him with the custody of their son. Struggling to make ends meet, Gardener finds himself and his five-year-old evicted from their San Francisco apartment. Homeless and with nowhere to go, Gardener along with his son venture to find their 'happiness'.  
The film's epilogue reveals how Gardener established his very own multi-million dollar worth brokerage firm. The film also stars Smith's real-life son, Jaden Smith as his on-screen child.
Will Smith received an Oscar and a Golden Globe nomination for his sheer brilliant acting and movie was widely acclaimed. Elevated the millionth degree by Smith's performance, the subtle warm moments of the film are sure to leave a smile on your face through this atypical rags to riches story. 
---
The Shawshank Redemption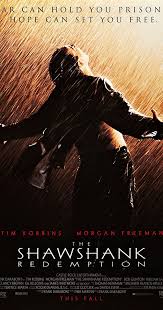 Available on Netflix | Amazon Prime
Released in 1994, this film is a cinematic adaptation of Stephen King's novella titled 'Rita Hayworth and the Shawshank Redemption' directed by Frank Darabont. The movie stars renowned actors including Tim Robbins and Morgan Freeman. It tells the story of banker Andy Dufresne, who is sentenced to life imprisonment in the Shawshank State Penitentiary for the murders of his wife and her lover, despite his claims of innocence.
Over the following two decades, he befriends a fellow prisoner, a contraband smuggler Ellis "Red" Redding, the character played by Freeman. He plays an instrumental role in a money-laundering operation led by the prison warden, Samuel Norton.  
Upon its release, the film earned immense critical acclaim for a screenplay, acting, and especially for Roger Deakins' cinematography. Its box office success, however, was partially derailed probably due to the simultaneous release of movies like Pulp Fiction and Forrest Gump. Nevertheless, the film went on to win seven Academy Award nominations and two Golden Globe Award nominations for its brilliance and exquisite plotlines.
---
The Terminal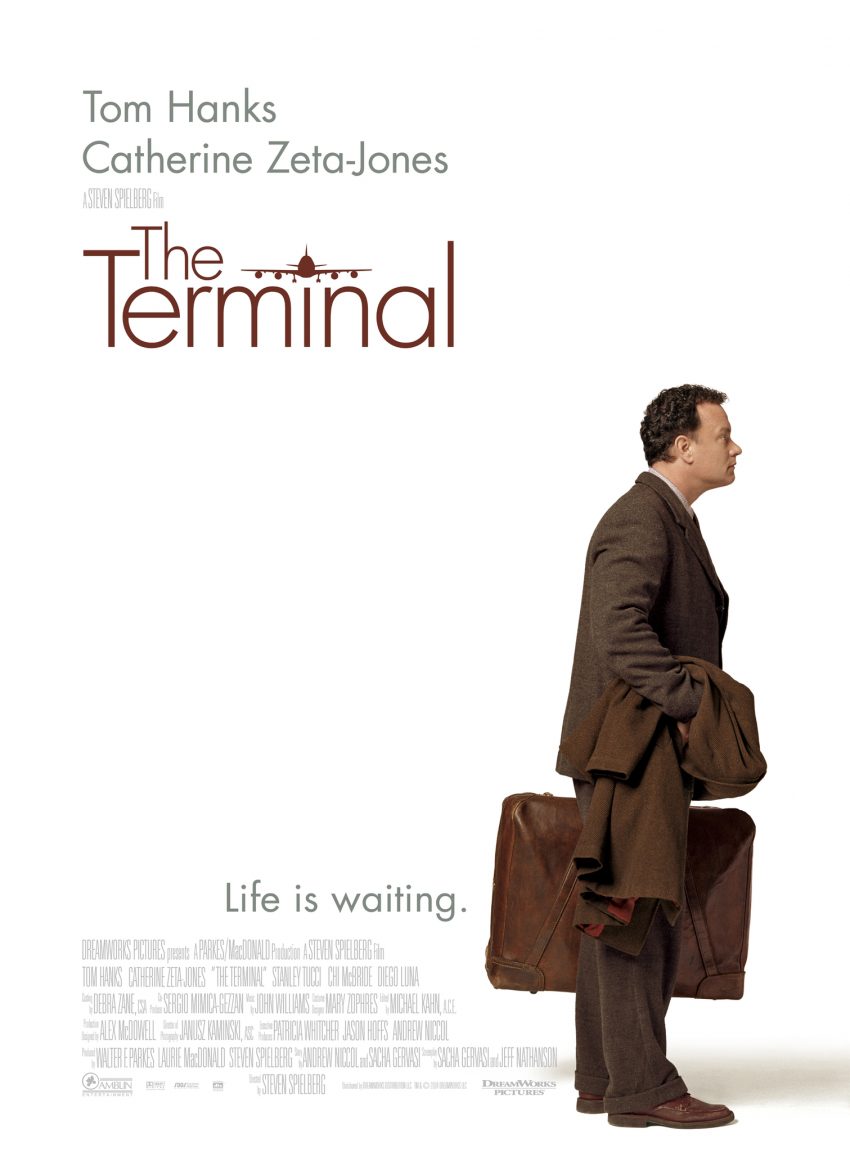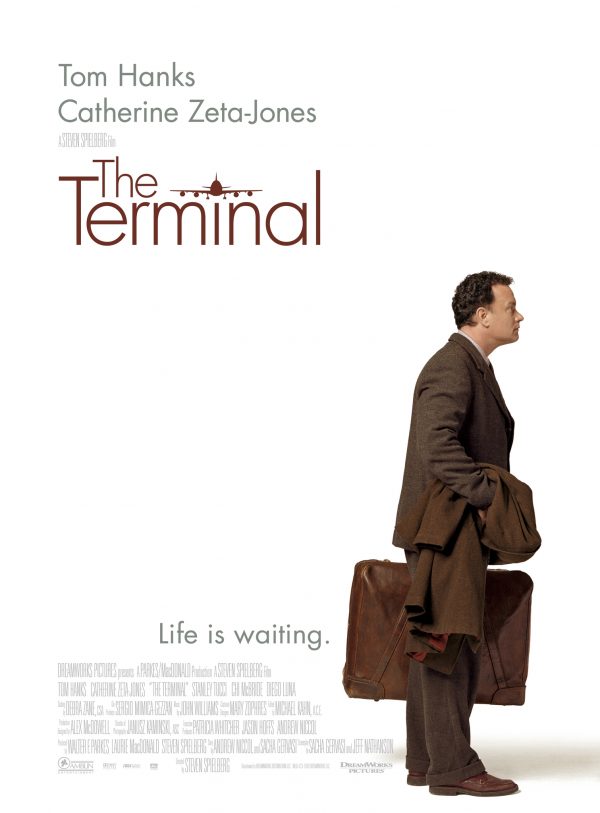 Available on Netflix | Amazon Prime
Another Tom Hanks' starrer, this 2004 comedy-drama film is directed and co-produced by the legendary Steven Spielberg, who has delivered several hit movies during his active years. The film also stars Stanley Tucci and Catherine Zeta-Jones. In the film, Viktor Navorski gets stranded at Kennedy Airport, when war rages in his country. He is forced to remain at the airport until his original identity is confirmed. 
As the days stretch on to weeks and months, Viktor finds the microcosmic universe of the terminal to be a richly complex world of absurdity, generosity, ambition, amusement, status, serendipity – and even romance, as he comes across the beautiful flight attendant, Amelia.  
This movie, which is loosely inspired from the real-life story of a man who was stranded at Paris-Charles de Gaulle Airport in France for 18 years, debuted to financial and critical success. It grossed a global total of $219 million and Hanks' performance received much appreciation. With subtle and warm comedy, the film instantly wins over hearts.
---
The Theory of Everything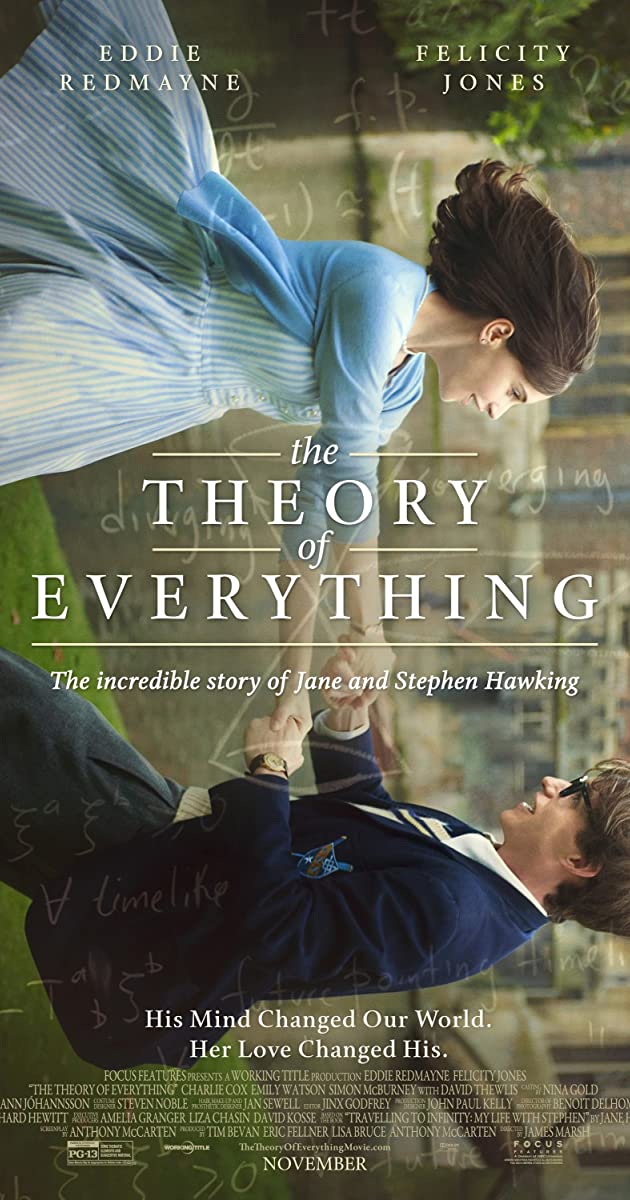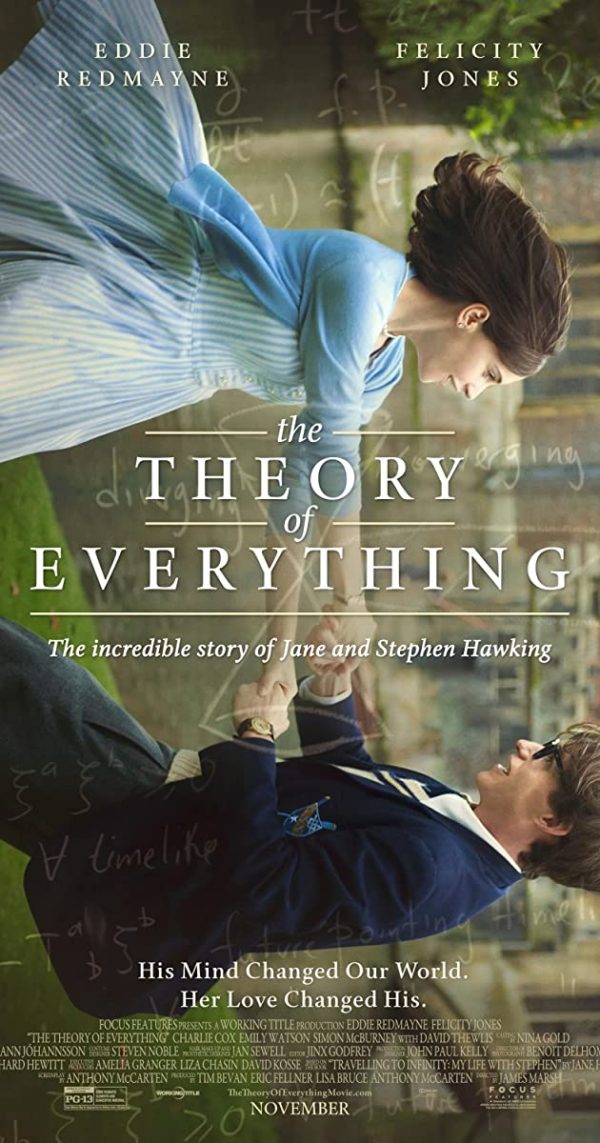 Available on Netflix | Amazon Prime
A biographical film and romantic drama, this 2014 film is adapted from Jane Hawking's memoir, 'Travelling to Infinity: My Life with Stephen' which narrates the story of her experiences with his prodigal physicist and scientist, Stephen Hawking.
The movie centers on that period of Hawkins' life when he was working on a research project and was diagnosed with a motor neuron disease in the middle of it. Set in the University of Cambridge, the film highlights Jane's experiences while her husband posited a ground-breaking thesis on black holes. 
The film debuted to much critical as well as commercial acclaim. Its gross box-office earnings amount to $123 million worldwide, against a $15 million production budget.
The film bagged ten BAFTA nominations, four Golden Globe Award nominations, and three Screen Actors Guild Awards and also won several of them. A bittersweet love story and moments of tasteful good humor make this film a great, light-hearted watch.
---
The Truman Show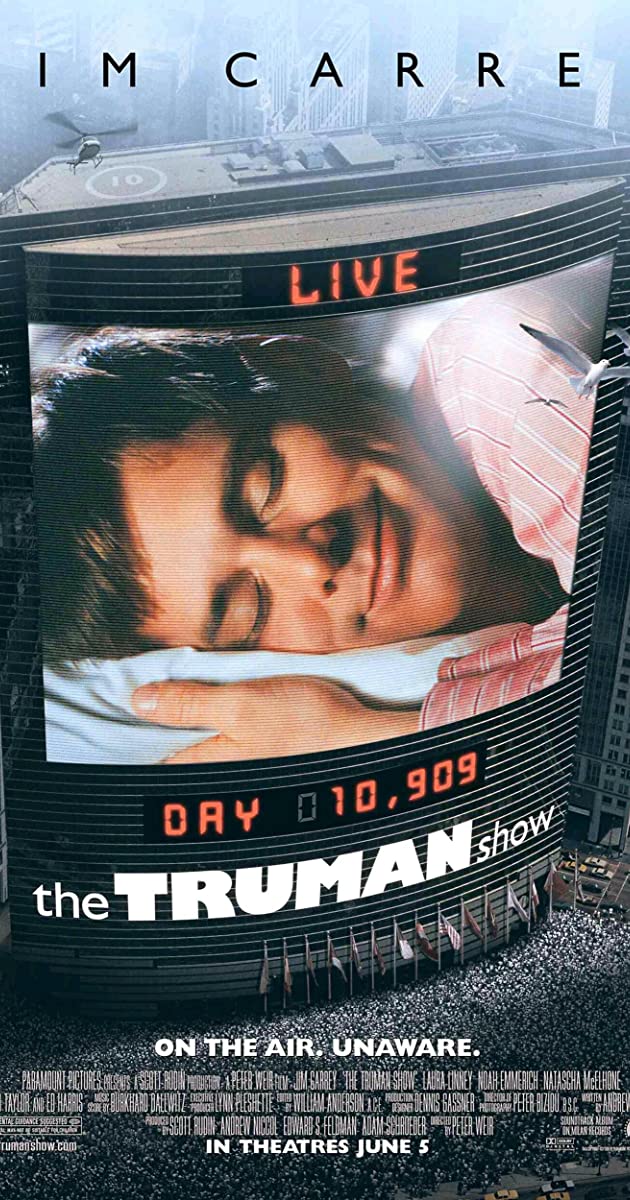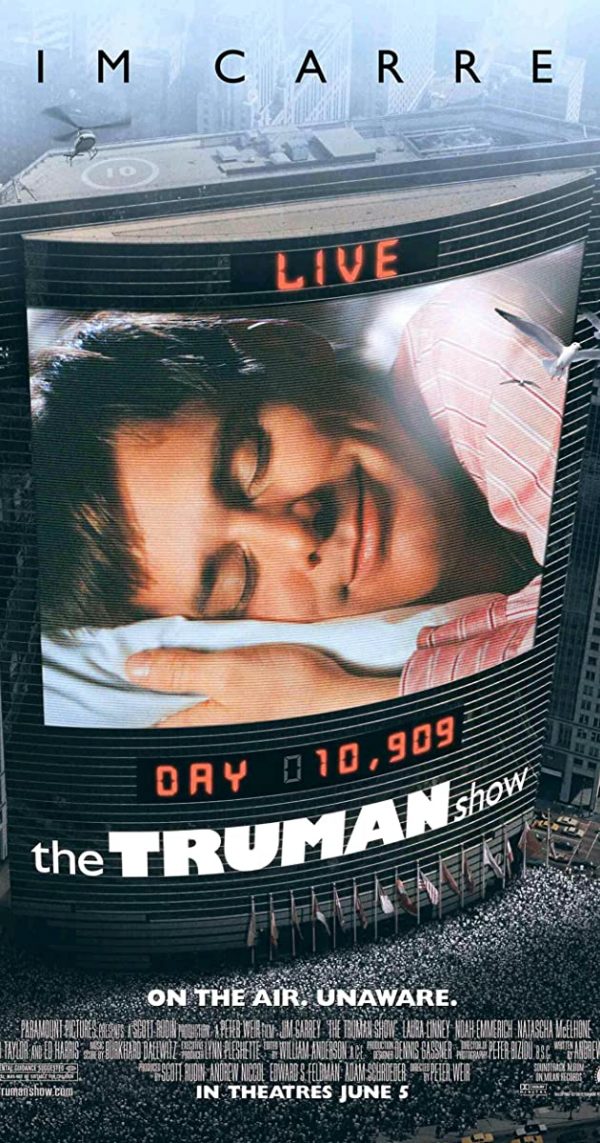 Available on Netflix | Amazon Prime
This is a sci-fi and comedy-drama film that first hit the screens in 1998. Starring Jim Carrey as Truman Burbank, the film is about an insurance salesman who is oblivious to the fact that his entire life is a television show and his family members are in actuality, a large set of mere actors. As he starts noticing things and uncovers the truth, he decides to escape. The film explores themes of simulated reality, existentialism, Christianity, privacy and surveillance etc..  
Upon its release, the film debuted to financial success and critical acclaim. It bagged several prestigious award nominations, including the Academy Awards, Golden Globe, and the British Academy Film Awards among others.
Just as many other movies like Forrest Gump, this film takes up the 'slice of life' approach. Also, Gump does not know that people are both confused and enthralled by his every move; similarly, Truman has no idea that people around the world are watching every moment of his life. The sheer brilliance of storytelling, coupled with Carrey's enigmatic acting makes this film, a must-watch like no other. 
---
 The World According to Garp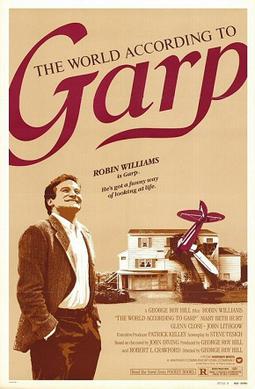 Available on  Amazon Prime
The title is actually borrowed from John Irving's 1978 novel and so is the movie's screenplay. It recounts the life of T.S. Garp, an illegitimate child raised by a single mother who had impregnated herself from a dying pilot during World War II.
Although receiving relative success with a published book, his life is overturned as an observational activity on his wife's infidelity and on the fame his extremist and feminist mother has gained with her best-selling book and center she has established for abused women.  
Just as movies like Forrest Gump, the "world" according to Garp is a place filled with good and bad as well as strange factors and wonderful enchantments.
This is a film full of great performances and an enigmatic plot that might leave you thinking how the world looks according to you. Starring Robin Williams and directed by George Roy Hill, the film debuted to mixed critical appraisal. Also, the film explores themes of political satire, social observation and personal relationships.
---
 Conclusion:
So, do not wait for any further and head on to Amazon Prime or Netflix to take a glimpse of these brilliant pieces of cinema. These movies like Forrest Gump are heartily fulfilling and more so, critically acclaimed so that you can satiate your senses with subtle pinches of warm comedy, unconventional love stories, political allegories and ponderous investigations of human mind and human life.