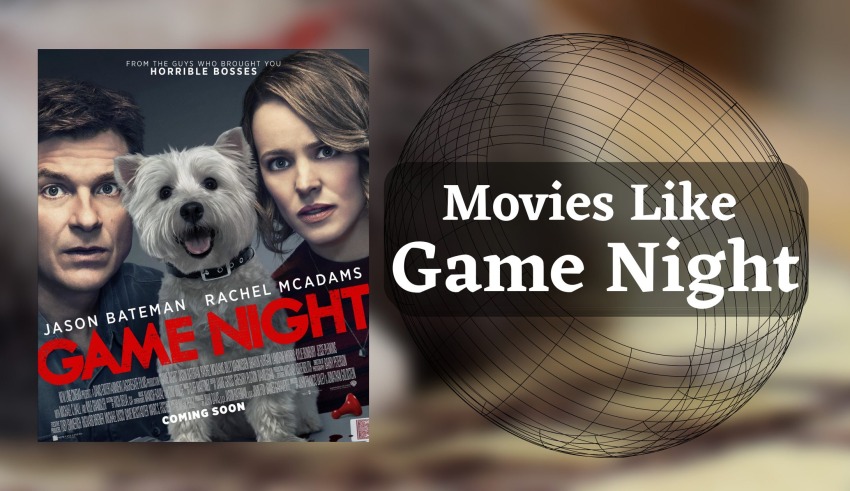 Imagine if you signed up for a game in real life that turned into a nightmare. It may not be interesting to get stuck in that situation. However, it'll surely be exciting to watch a movie following this twisted storyline. Movies like Game Night showcases this bizarre situation most hilariously and fascinatingly. The movie follows a group of old friends whose entertaining game night turns into a real-life mystery when one among them gets kidnapped.
There are very few movies that have such a captivating storyline with lots of humor and dark comedy. If you are searching for the next best movie like Game Night, then you've come to the right place.
Here is the list of the 15 Best Movies like Game Night.
Fargo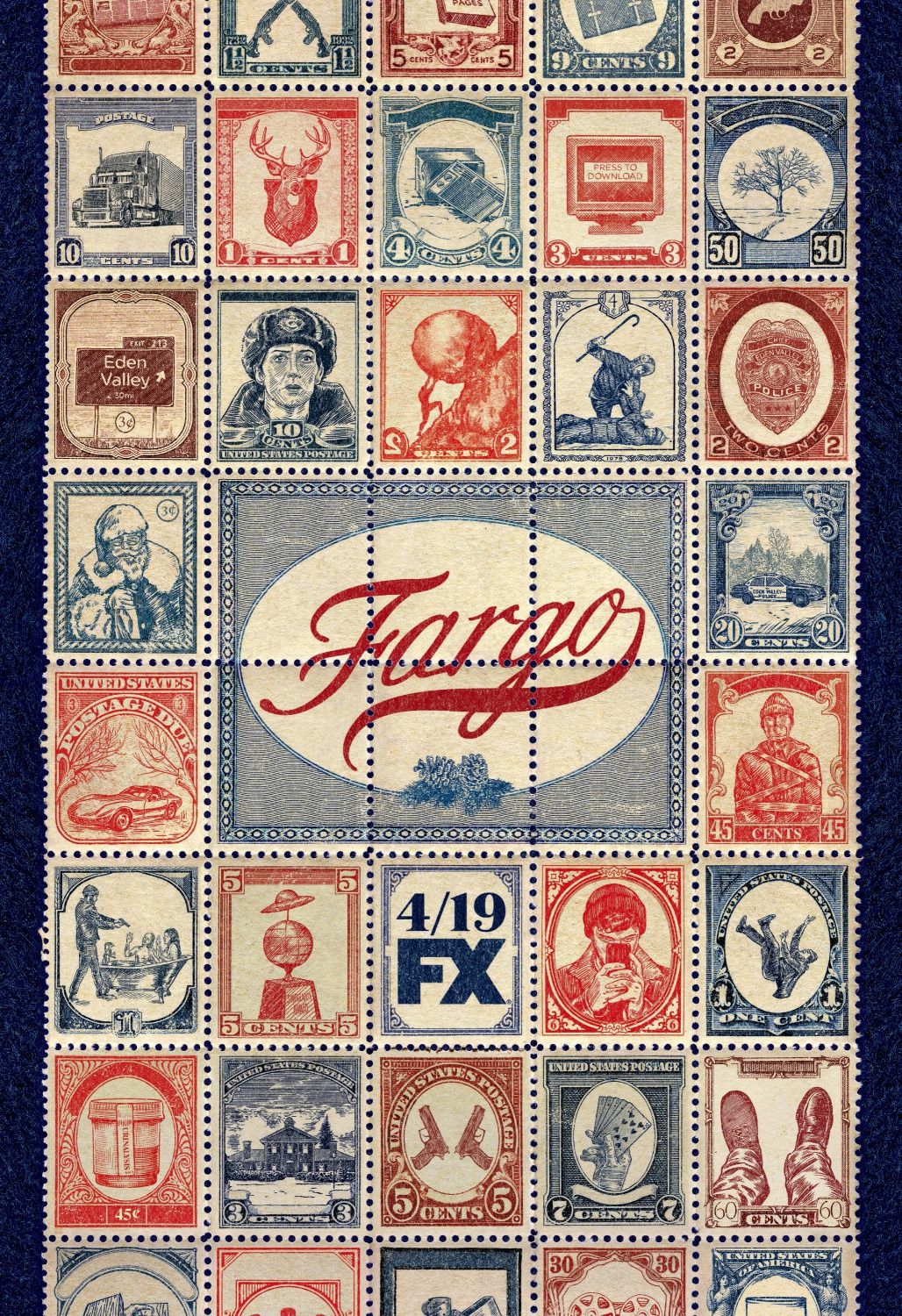 Available at Amazon Prime | Netflix
First on the list of best movies like Game Night is Fargo. This comical yet sadistically bleak movie starring William H. Macy gives one of a kind experience to all its viewers. Venturing away from the typical Hollywood thrillers, this movie delivers excellence in acting. Storyline and screenplay. And it completes justice to the comedy-crime genre.
The premise follows the life of a middle-aged man, Jerry (William H. Macy) who plans to kidnap his wife hoping to extract huge amounts of money from his wealthy father-in-law. However, his non-violent plan quickly turns into an endless nightmare when a dogged cop hops on his trail. Things only get worse for Jerry from this point onwards. Unable to come out of the bloody mess, he watches his life fall apart.
It has been over 20 years since Fargo was released, yet it stays relevant. This movie received so much appreciation and positive reviews that a TV series was made following the theme of the story. If you like Fargo, you'll definitely love the TV series as well.
---
Clue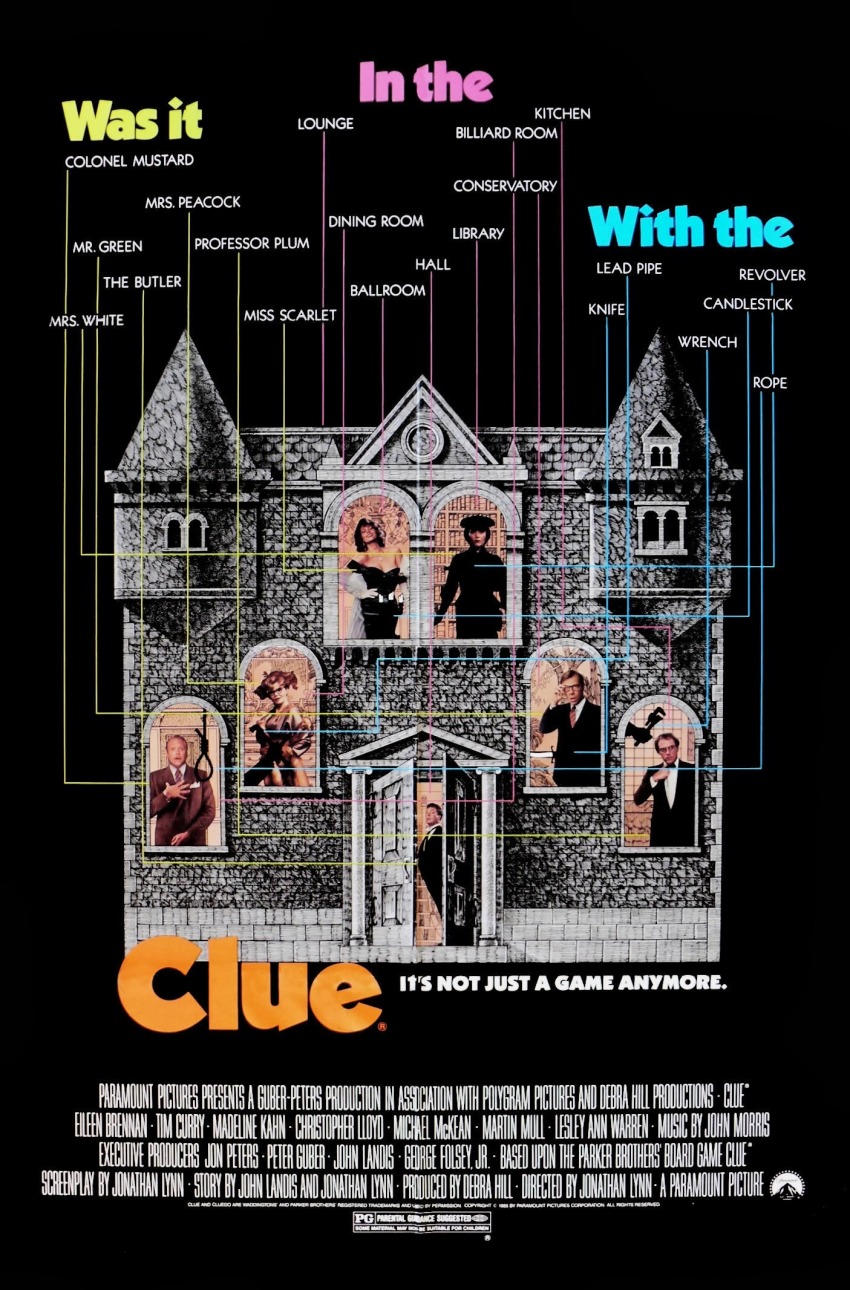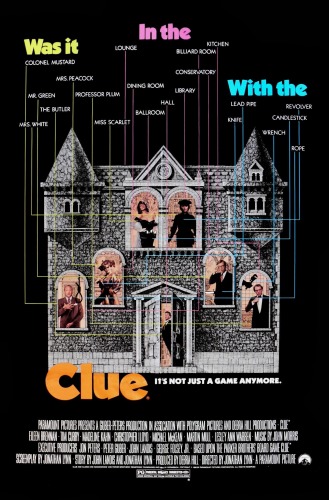 Available at Amazon Prime
Following the theme of Game Night, Clue is a flawless comedy-drama that delivers pure entertainment. What made this movie unique was its storyline and screenplay. It was way ahead of its time.
An interesting fact about this movie is that the director Jonathan Lynn had shot three different endings for the film. And every theatre that displayed this movie picked a random ending for the audience. Even the DVD versions have all three endings, so you can choose anyone and watch the movie. Isn't this exciting?
Coming on to the story, it starts with introducing the six guests who are invited to a party. However, soon enough, they realize it is a treacherous game that they cannot leave.
With no time to spare, they must solve a murder mystery by all means. If they don't solve it on time, they may risk their life. With a talented cast and solid laughter punch, this movie will keep you hooked till the end. It is the best choice for a movie night with friends and family.
---
Snatch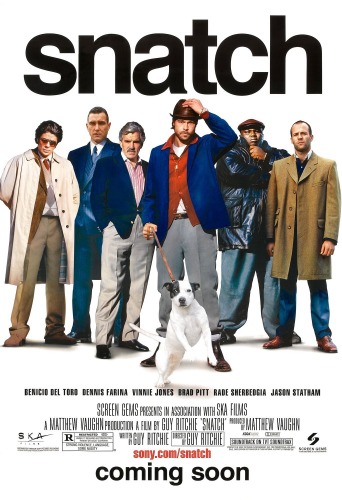 Available at Amazon Prime | Netflix
Snatch is a masterpiece that showcases the brilliance of the British Film Industry. Truth be told, not many British movies can do justice to this genre of funny yet sadistic crime movies. However, this transfixing piece surpassed the expectations of the audience and did a tremendous job at the box office.
The star of the movie Brad Pitt plays the role of a capricious gypsy boxer. This is the one character that steals the entire show with grace and authenticity. The rest of the cast is excellent in their respective roles but the gypsy boxer is the one that leaves a mark on your heart.
Set in the London underworld, the story contains two plots that intertwine with one another. The first plot deals with the search for a stolen diamond and the second plot deals with a rift between a boxing promoter and a gangster.
For many viewers, the movie may seem like a puzzle at times but all the pieces fall into place at the end of the movie. One thing assured is that you'll have lots of fun trying to come up with ideas that would fit the storyline. So, give it a try; do not miss out on this movie!
---
The Other Guys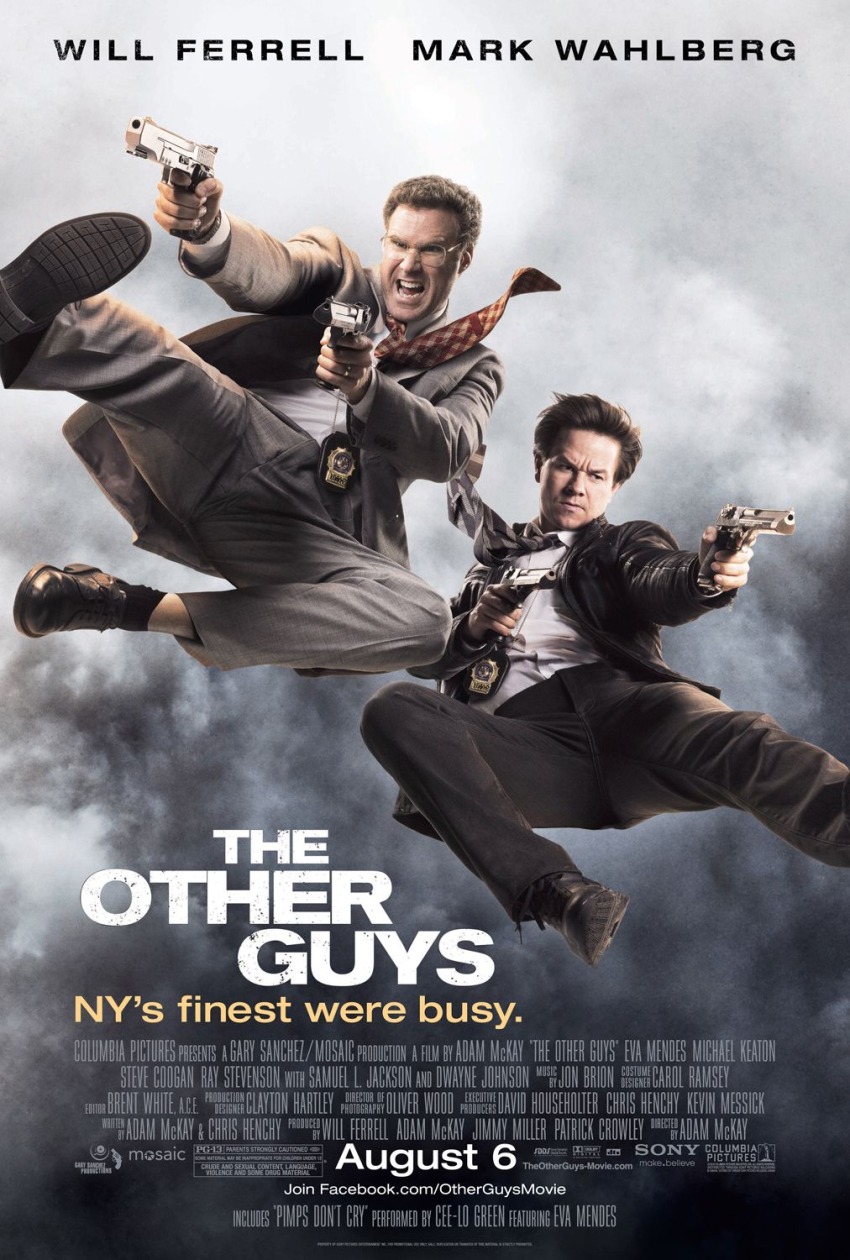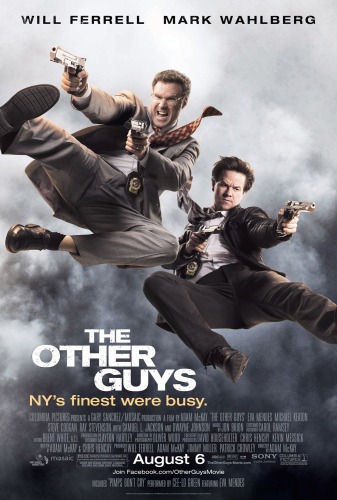 Available at Amazon Prime | Netflix
Much like Game Night, The Other Guys is also a complete entertainer. Its gut-roaring comedy will tickle your funny bones right from the beginning till the credits roll. The story showcases two cops (played by Will Ferrell and Mark Wahlberg) with completely different personalities doing paperwork for the rest of the precinct.
Finally, they get a high-profile case to solve that can help them move up the hierarchy in the police department. But this time, they find themselves in even bigger trouble than ever before. How will they manage to get out of this mess is the real challenge.
The plotline of the movie may seem absurd and some of the online reviews are very critical. However, it is a smooth laughter ride along with a lot of action scenes. Even gruesome deaths shown in the movie has a dark comical background which makes it interesting to watch. If you are looking to watch a movie and have a jolly time, then The Other Guys is the right choice for you.
---
The Hangover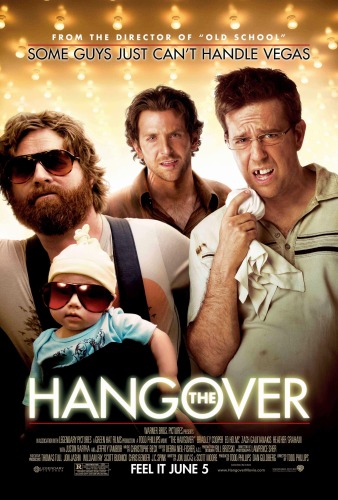 Available at Amazon Prime | Netflix
Ever been so high that you don't remember a single thing? Well, this is exactly what happens to the group of friends in The Hangover. After a lavish bachelor party, they wake up the next day finding themselves in a very strange situation.
The room is all messy, there is a tiger on loose in the hotel room, and on top of everything, one of their friends goes missing. Hungover from last night, the disoriented friends embark on a journey to figure out what happened last night.
With an immensely talented ensemble cast including stars like Bradley Cooper, this movie is fabulous in all ways. The stupidly funny storyline, amazing plot twist, and depiction of a witty friendship among the characters are what make this movie the best out of all.
It is wildly popular worldwide and has two successive parts that are equally good. So, what are you waiting for? Get your hands on this movie and also don't forget to watch parts II and III of The Hangover.
---
Very Bad Things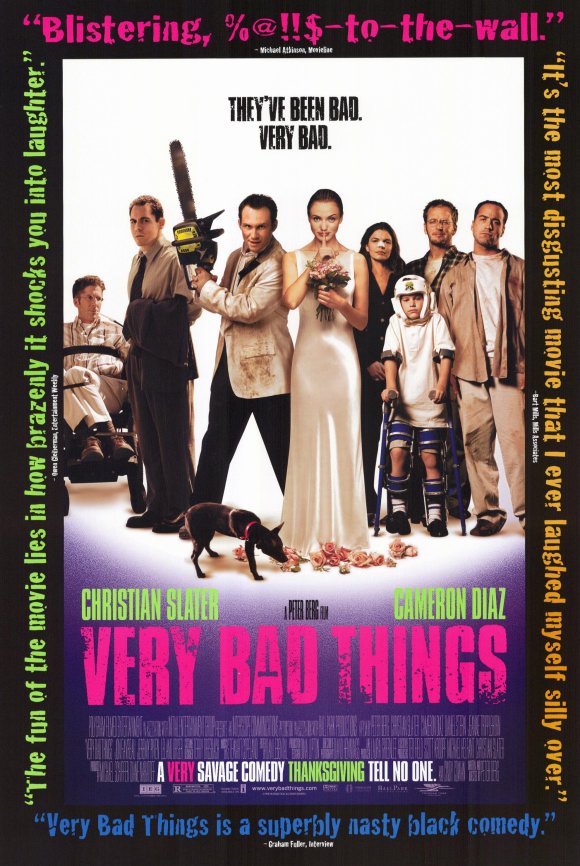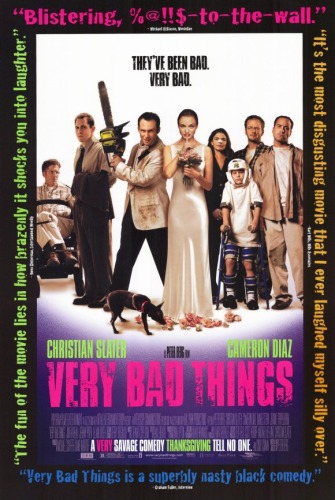 Available at Amazon Prime | Netflix
A well planned bachelor party in Las Vegas turns into a messy night when a group of friends blame each other after a prostitute suddenly dies in their hotel bathroom. Paranoid in this situation, they try to cover up the incident but it doesn't do any good for them.
Instead, it digs a rabbit hole of dread and danger. Their misadventure is worth watching with your friends and family. It is a complete entertainer with bits of dark humor, crime, and thrilling scenes.
Although the second half of the movie is a little loose as compared to the first half, it still manages to keep you on your toes. Christian Slater who plays the role of Robert Boyd has done exceptionally good acting.  Very Bad Things may not be the perfect crime movie for everyone but it is definitely worth a try. It is an underrated gem that will surprise you in many ways.
---
Lethal Weapon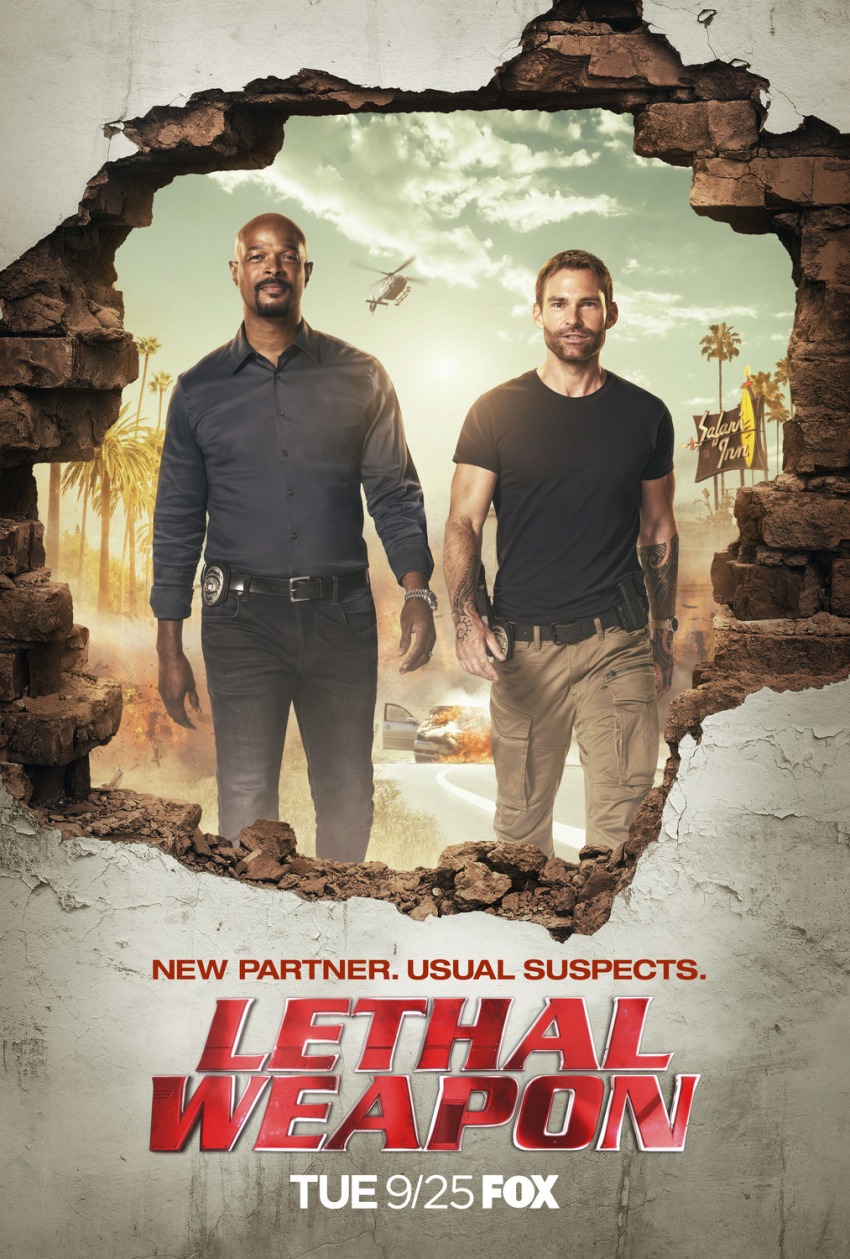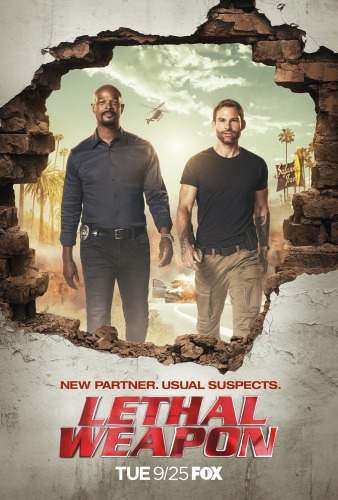 Available at Amazon Prime | Netflix
Don't confuse this movie with the TV series of the same name because they are totally different from one another. The original movie is unflinchingly comical and outlandish. Danny Glover and Mel Gibson have done phenomenal acting as cops.
The story revolves around two cops who have been tasked to bring down a huge network of drug smugglers. However, to succeed in this task, they both must forget their differences and work as a team. The question is will they be able to keep their calm and work together?
At the beginning of the movie, the two cops are each other's archnemesis. However, as the movie progresses they slowly begin to work along amidst the mayhem and chaos. Both the roles are quite contrasting to one another.
While Mel Gibson plays the role of an enigmatic cop whose methods are unpredictable and cruel, Danny Glover plays a middle-aged detective who loves going by the rules.
The first half of the movie mainly revolves around their individual stories. However, the second half changes the dynamics completely when the two cops are forced to work together. It's a do-or-die situation which is very interesting to watch.
---
The Last Boy Scout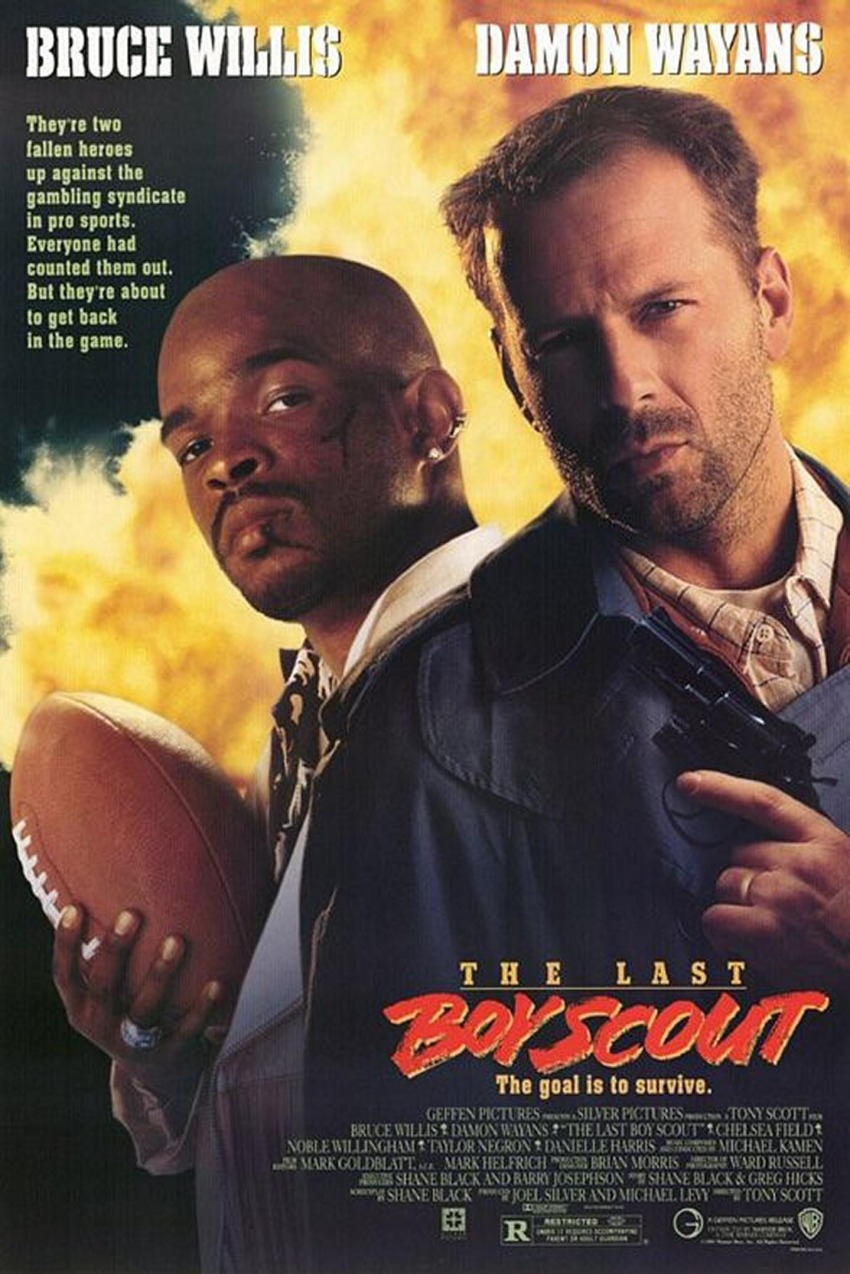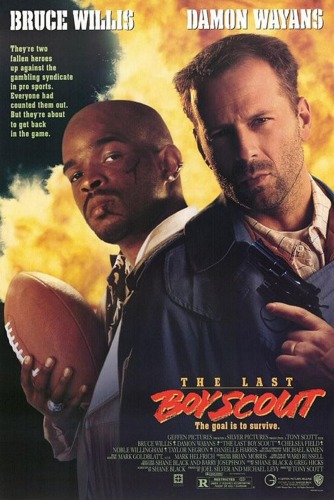 Available at Amazon Prime | Netflix
The Last Boy Scout comes from the golden decades of action and crime movies. This movie boldly dialed up the craziness and chaos, making it the topmost action movie of all time.
The plot of the movie revolves around Willis Joe Hallenbeck (Bruce Willis), a private detective who has been living a nonchalant life. Things strike up hard when his protected witness gets murdered.
As he works upon the case to find out who murdered the witness, he finds his two suspects – the owner of a pro football team and a crooked politician. Determined to solve the case, Willis takes massive risks that take him down the road of chaos.
Will he be able to solve the case and find out the murderer? Or will he risk his life and get killed too? This movie is a masterpiece of action and drama that should not be missed at any cost.
---
A Fish Called Wanda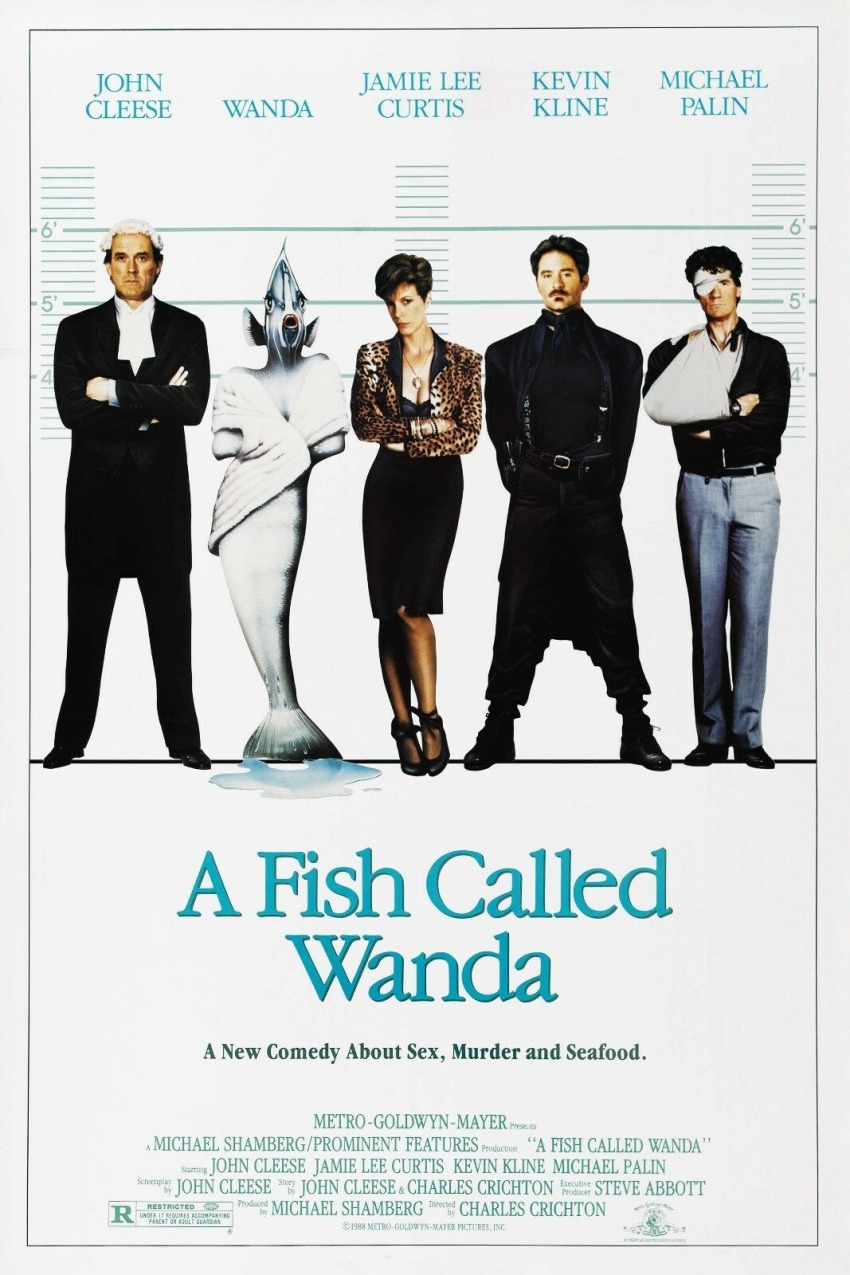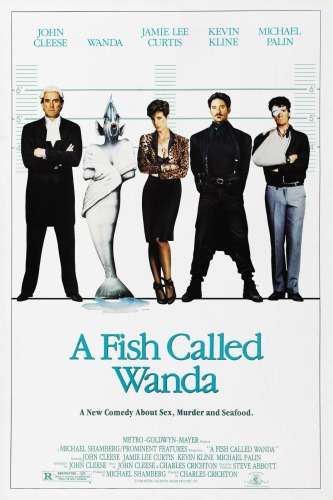 Available at Amazon Prime
This Jamie Lee Curtis starred movie is an intelligent feature with a well-laid storyline and quick-witted humor. The story follows the life of Wanda (Jamie Lee Curtis) a con artist who loves to work independently.
However, this time, she needs the help of a bunch of men to pull her scam off. She partners up with a group of men to execute a perfect crime plan. But what the men don't know is that Wanda is planning to double-cross them as well. Things don't go as planned when they attempt to rob a jeweler. And what happens next is a rib-tickling tale.
Although some parts of the movie are outlandish with the dialogues and jokes, it is still an entertaining film. John Cleese and Charles Crichton have done a good job by writing the script in an unusual yet relatable manner. If you love watching movies with quick-witted humor then 'A Fish called Wanda' is a must-watch for you.
---
The Game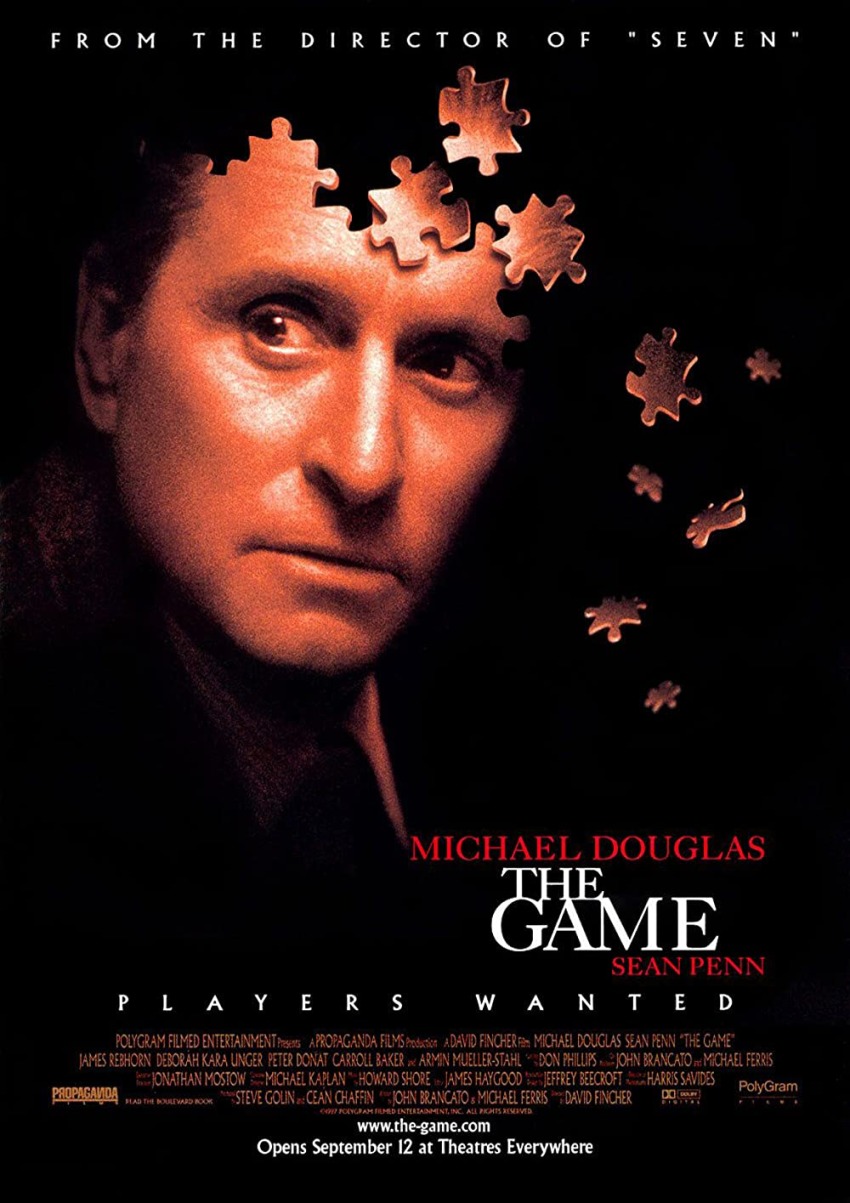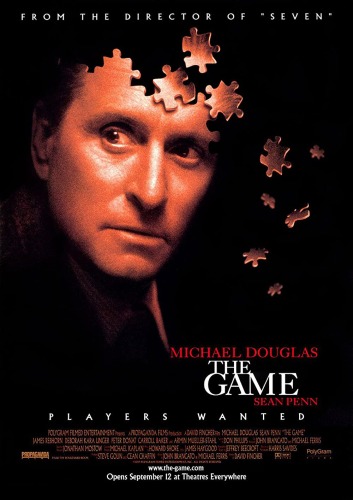 Available at Amazon Prime | Netflix
The Game is a serious twin of the Game Night except that it's more thrilling and intense. The movie showcases a similar concept but with a dark and gritty theme.
The story follows Nicholas Van Orton (played by Michael Douglas) a banker who likes to live a quiet life. Conrad (Sean Penn), his estranged brother visits Nicholas on his birthday and gives him a strange gift. The gift provides Nicholas with an opportunity to take part in a personalized real-life game.
In the beginning, the game seems to be harmless and fun. However, as Nicholas keeps advancing in the game, things take a dark turn. The game becomes more personal making him lose his friends and financial support. Is there a way to stop this game for good? Will Nicholas ever be able to live a normal life? You'll find the answer to it when you watch the movie.
---
Tag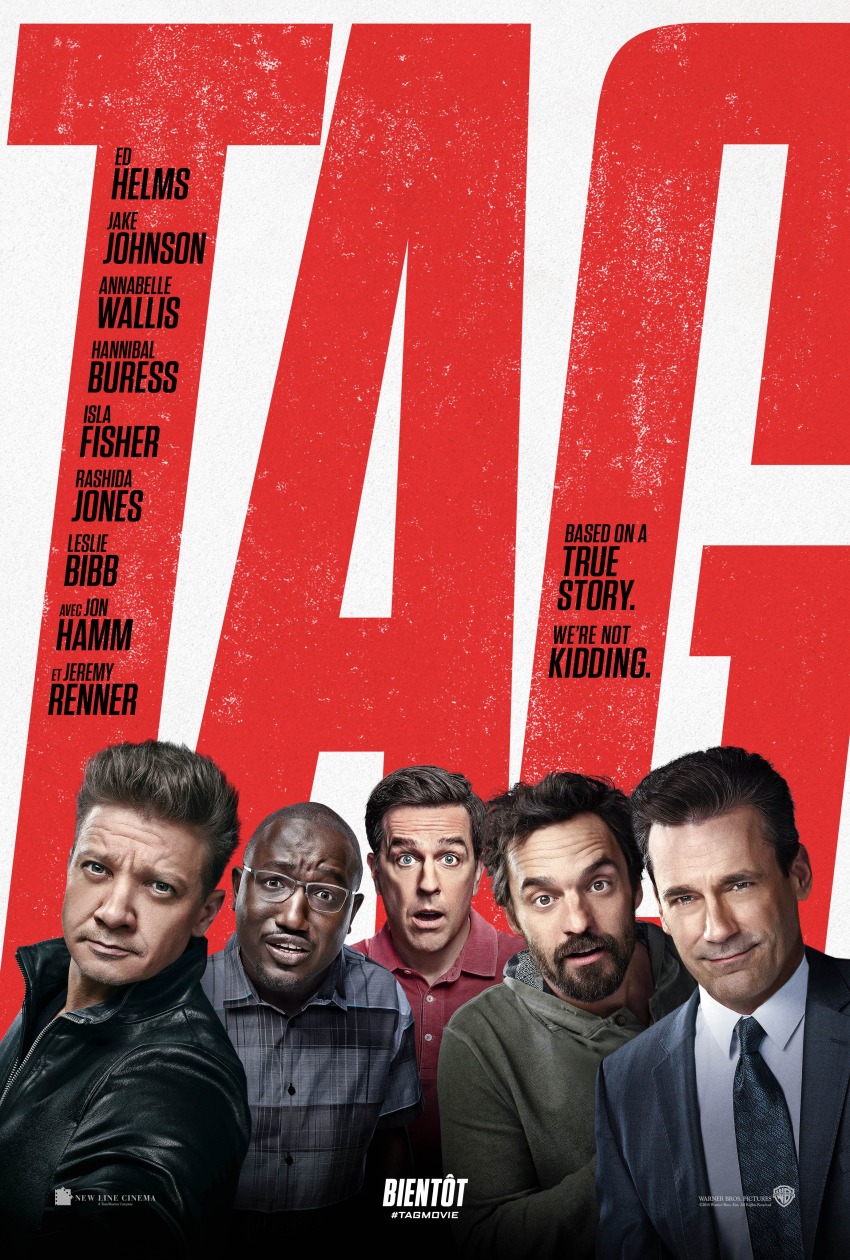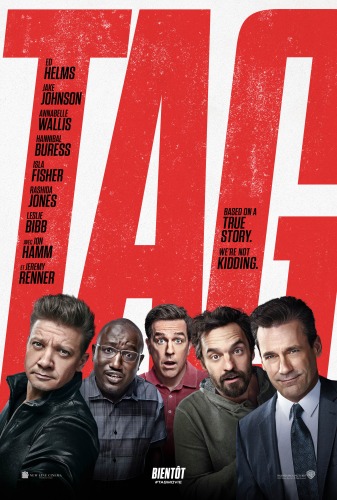 Available at Amazon Prime | Netflix
Tag is a movie that you'll fall in love with. From funny scenes to amazing stunts and an excellent story it has everything that you need in an entertaining movie. This movie is a story of five lifelong friends who have been playing a game of tag since their childhood. They meet each other one month every year and risk all their life possessions to play the competitive game of Tag including their job and relationships.
Interestingly, this time when they get together, the timing of the game syncs with one of the player's weddings. He knows that everyone is going to target him which could risk his life and wedding. However, he has a plan to defeat them all. How does he do it? That's interesting to watch.
Following the similar premise of Game Night, Tag is a fun alternative for those who are craving to watch a thrilling movie with a gripping story.
---
Horrible Bosses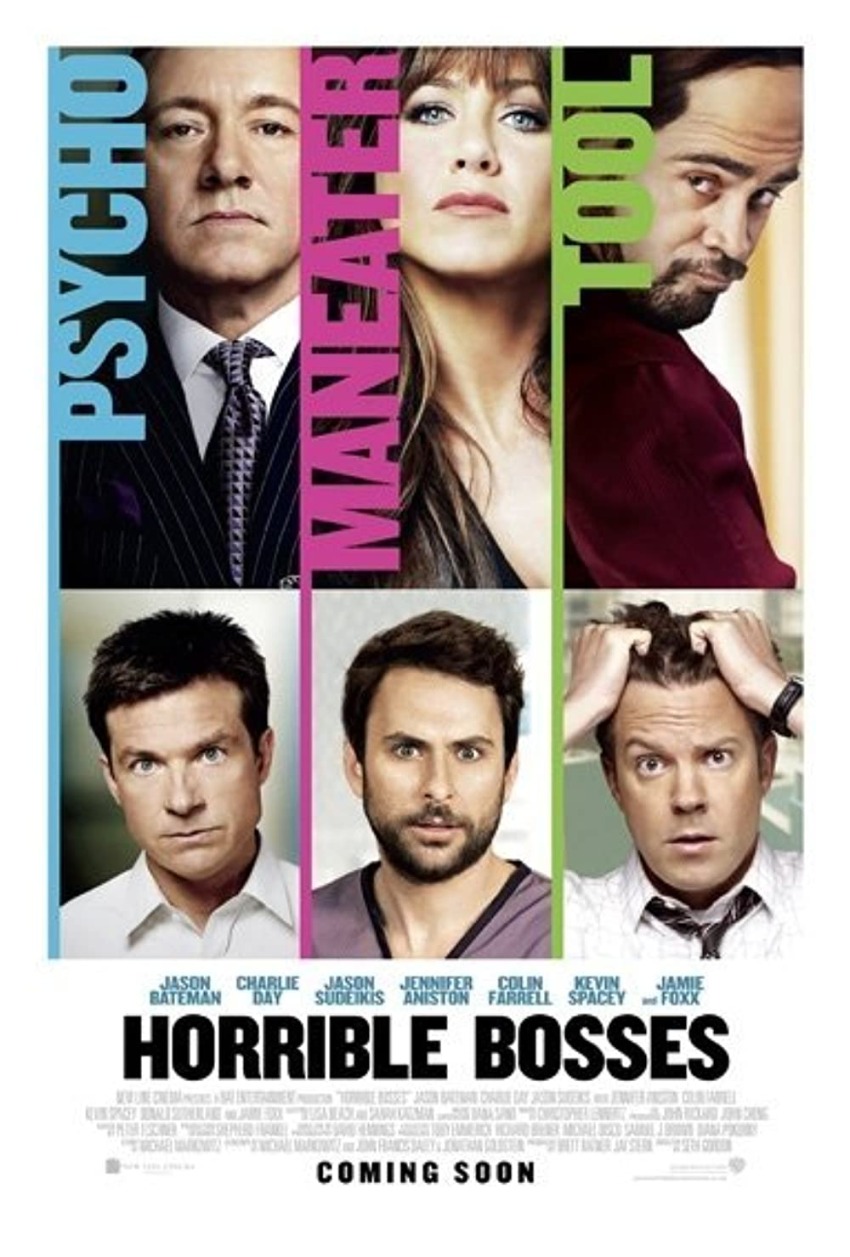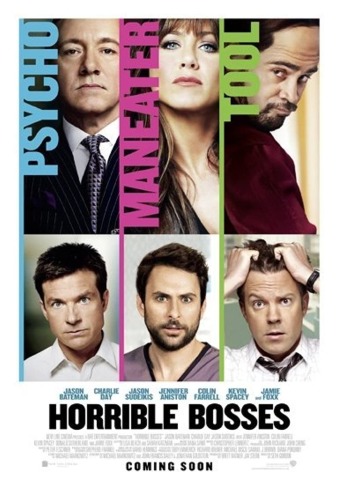 Available at Amazon Prime | Netflix
Next up on the list, we have Horrible Bosses which can be a hit and miss. Either you'll love it or you won't like it at all. But since you liked Game Night, chances are that you'll like this movie too. As the name suggests this movie revolves around the hateful relationship between the boss and their employees.
Dale (played by Charlie Day), Mick (Jason Bateman), and Kurt (Jason Sudeikis) are the protagonists of the movie who hate their bosses but are in no position to quit their jobs. So, they take help from a criminal to make a plan that will help them get rid of their horrible bosses. However, looking at their lack of smartness, it is highly unlikely that their plan will work.
This movie is perfect for those who are looking for a mindless comedy movie with a little bit of action and crime. The concept is completely relatable and some of the punch lines of this movie will have you burst into laughter.
---
Keeping Up With the Joneses
Available at Amazon Prime | Netflix
Keeping Up with the Joneses is a good old alternative to Game Night. This movie has a unique storyline that showcases the relationship between neighbors. The Gaffney family has been living a quiet and simple life until they are interrupted by the Joneses (their neighbors). The Joneses are a posh, and absolutely good-looking family who live a lavish lifestyle that goes hand-in-hand with their looks.
Tim Jones (played by Jan Hamm) is a successful travel writer who lives with his loving wife Natalie (Gal Gadot) a social media consultant, cooking blogger, and socialite. But behind this perfect life, there is a big secret which the Gaffney's soon find out. What will they do to get back to their normal neighborhood? Watch the movie to find out!
---
Spy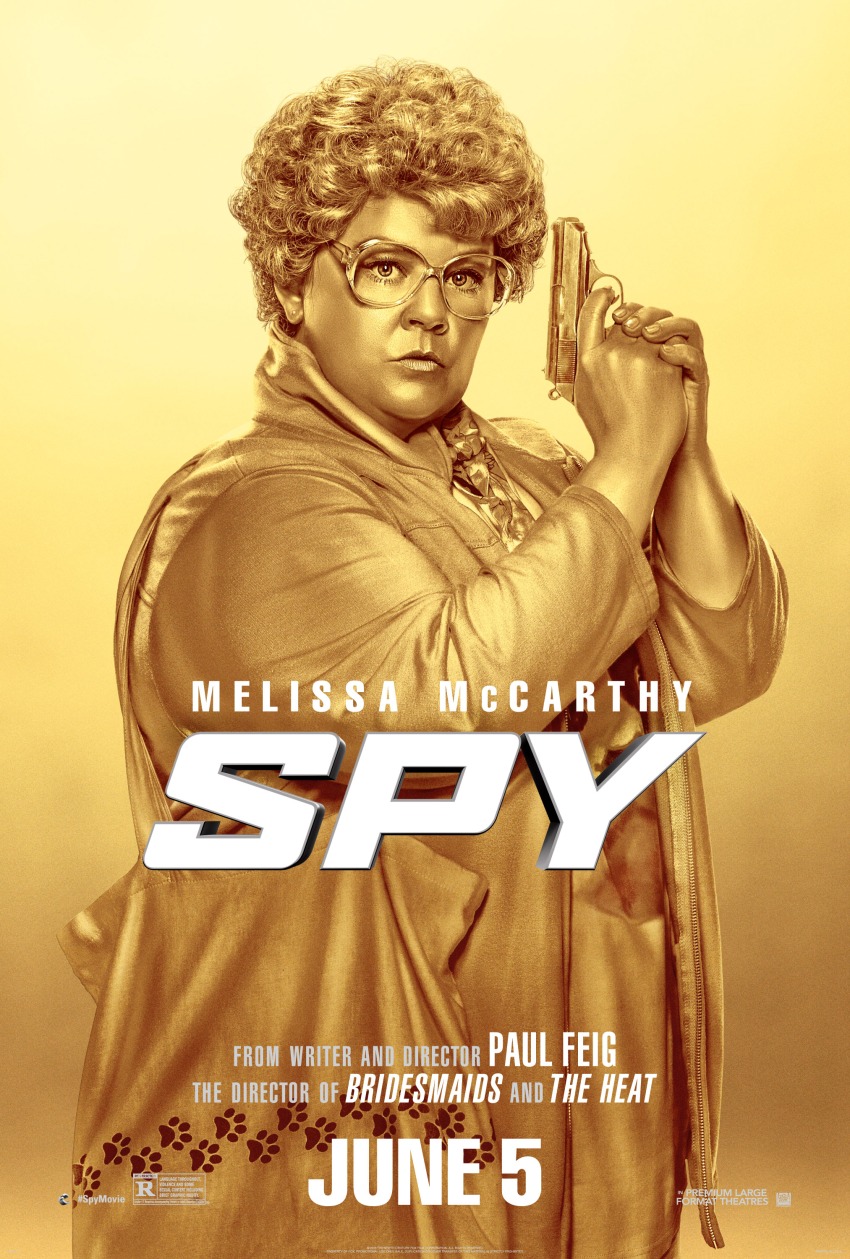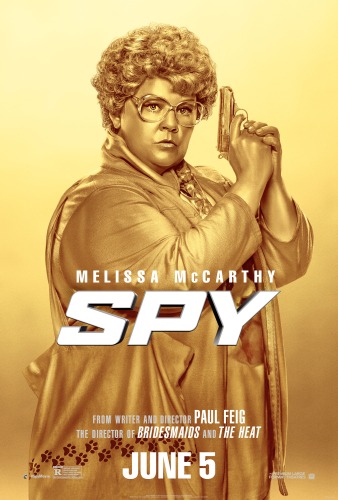 Available at Amazon Prime | Netflix
When Melissa McCarthy is playing the role of a spy in a movie, there is no way you can miss it! Spy is a hilarious and fun-filled movie with pretty good action scenes that will make your movie time worth every second. The premise follows Susan Cooper, a CIA analyst who despite her excellent field training, spends most of the time behind the desk with her partner Bradley Fine (played by Jude Law).
Her primary job is to keep Bradley away from any harm with the help of some high-tech stuff including an earpiece. But when her partner gets killed by a burglar named Rayna Boyanov (Rose Byrne), Susan sets out on an undercover assignment to find Rayna and take revenge for her partner's death. As interesting as the story sounds there are a lot of other elements that make this movie worth a watch.
---
Bad Moms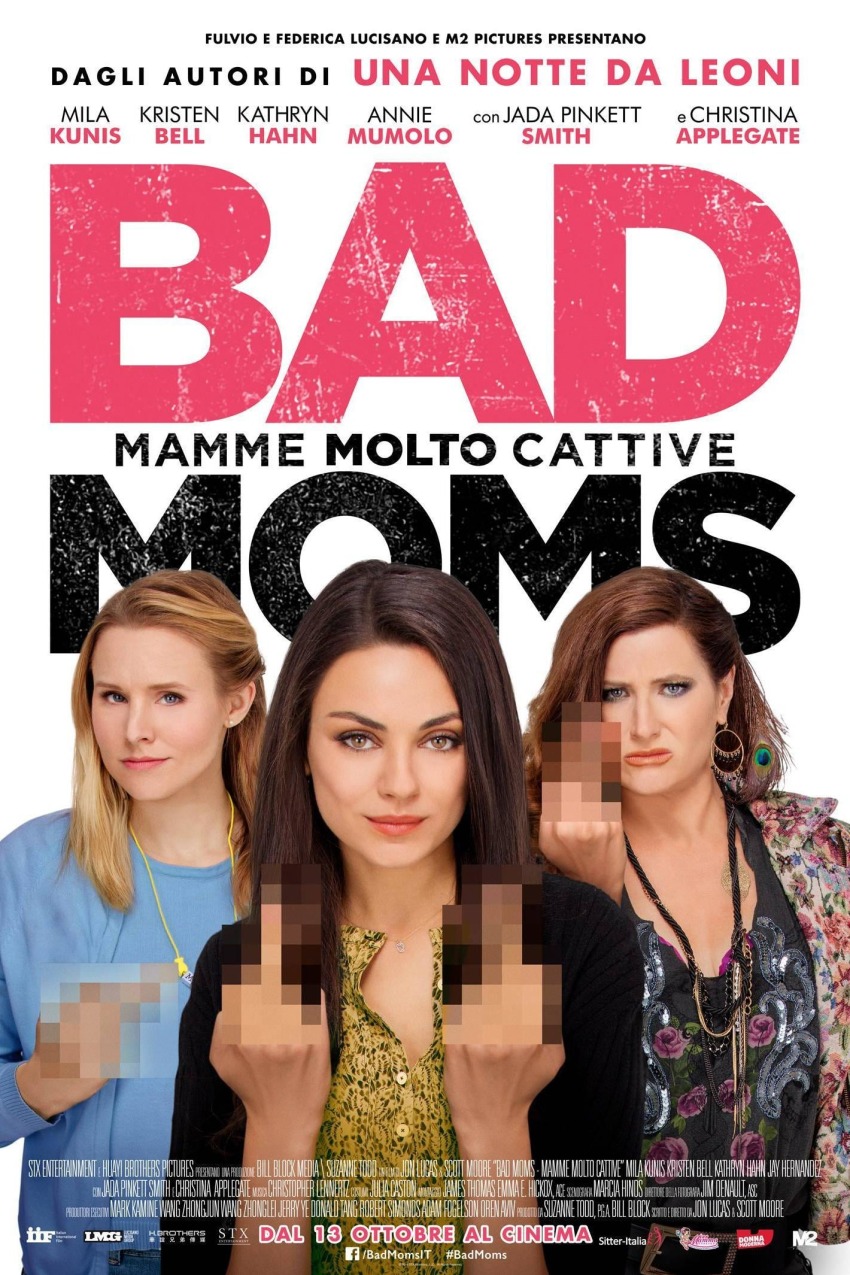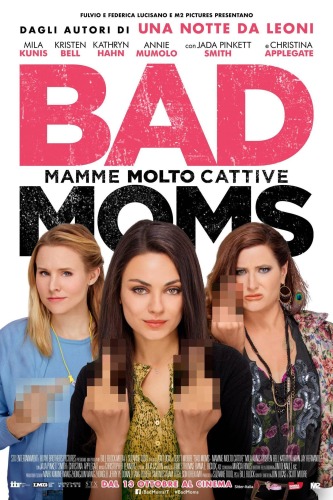 Available at Amazon Prime | Netflix
Bad Mom is a movie that you'll not want to end. As the name suggests it is a movie based on the naughty and comical errors of three moms who are sick of their routine life. The best thing about this movie is that it has a second part too which is just as hilarious and entertaining as this one.
The story of Bad Moms showcases the life of Amy (Mila Kunis) a hardworking mom who can't seem to catch a break from the chaos at home. Piling up her frustrations and work pressure, she breaks down. Luckily she has the support of two other moms who are battling a similar situation in their life as well. Fed up from their routine life, they decide to ditch all of their responsibilities and become bad moms for a while.
The bad moms are out to have fun and treat themselves with spas and lots of other things. While enjoying their much-awaited freedom, they cross some boundaries and go to war with the PTA queen Gwendolyn (played by Christina Applegate) and her gang of perfect moms.
Now, that's an amazing movie plot worth watching. This film is the perfect pick for a family movie night where all you want to do is just laugh and enjoy.
Conclusion
Game Night is an endless fun ride with specks of unflinching sadistic dark comedy. The story is a real mind-bender which makes it even more interesting to watch. But now that you've finished watching the movie, it is time to find the next thriller. The list of movies mentioned above falls under the same genre as Game Night. Some of them even follow a similar plotline that will interest you the most.
With so many options in hand, you are definitely going to have a lot of fun. So, get right into it and pick a movie you like the best. Revisit the list when you are done watching it to pick the next one because we have a lot in store for you this time!