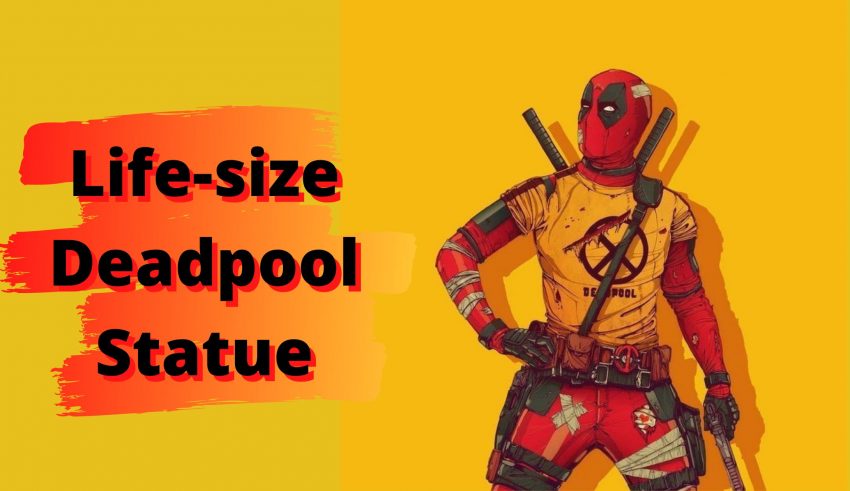 Deadpool is an amazing character from the Marvel universe. He is funny, psychotic and is always ready to slay anyone. Due to his constant chattering, his nickname is Merc with a mouth. The character was not that much popular until Wolverine Origins in which the creators butchered the character. But thanks to the titular movies starring Ryan Reynolds we saw the best version of the character on big screens.
If you are a fan of the Marvel universe and are looking for some collectibles then check out this list of websites which sell a life-size Deadpool statue. These statues have amazing details and will be a good addition to your superhero collection. Since there aren't many options of full statues we included life-size busts and one small figure as well. But do not worry these have amazing details and you will not regret purchasing them.
Here Is The List Of Best Life-size Deadpool Statue: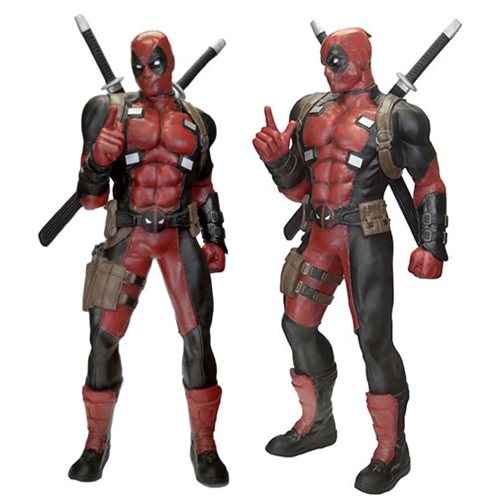 Deadpool is the psychotic superhuman character from the Marvel universe. He possesses an amazing superpower, instant healing. His regenerative capabilities are on the next level. He is a trained mercenary and knows a variety of martial arts. But it is his regenerative power that makes him what he is. Ryan Reynolds portrays the character wonderfully on the big screens. Of course, not in Wolverine origins.
That movie is bad and Deadpool is the worst character there. But in the recent Deadpool movies, the character is just awesome. You want to see him chatter about crazily day in and day out. Ryan Reynolds does a bang on the job at portraying the character.
Did you know that in the 2004 issue of Deadpool and Cable comics the former mentions that he is so ugly he looks like a cross between Ryan Reynolds and a Shar-pei? Talk about foreshadowing! The design of the character is quite good. The red and black shoot that he wears gives him a fierce mercenary look.
If you want to buy a life-size Deadpool statue then check out this entertainmentearth.com. You can find a bunch of pop culture stuff there. This is a foam rubber statue which also contains latex. This statue stands over 6 feet tall and ships in two boxes. Don't worry as it is quite easy to reassemble. The detailing on the statue is very decent. We also see a couple of Katanas on his back. The price of this Deadpool statue is $1199.99.
---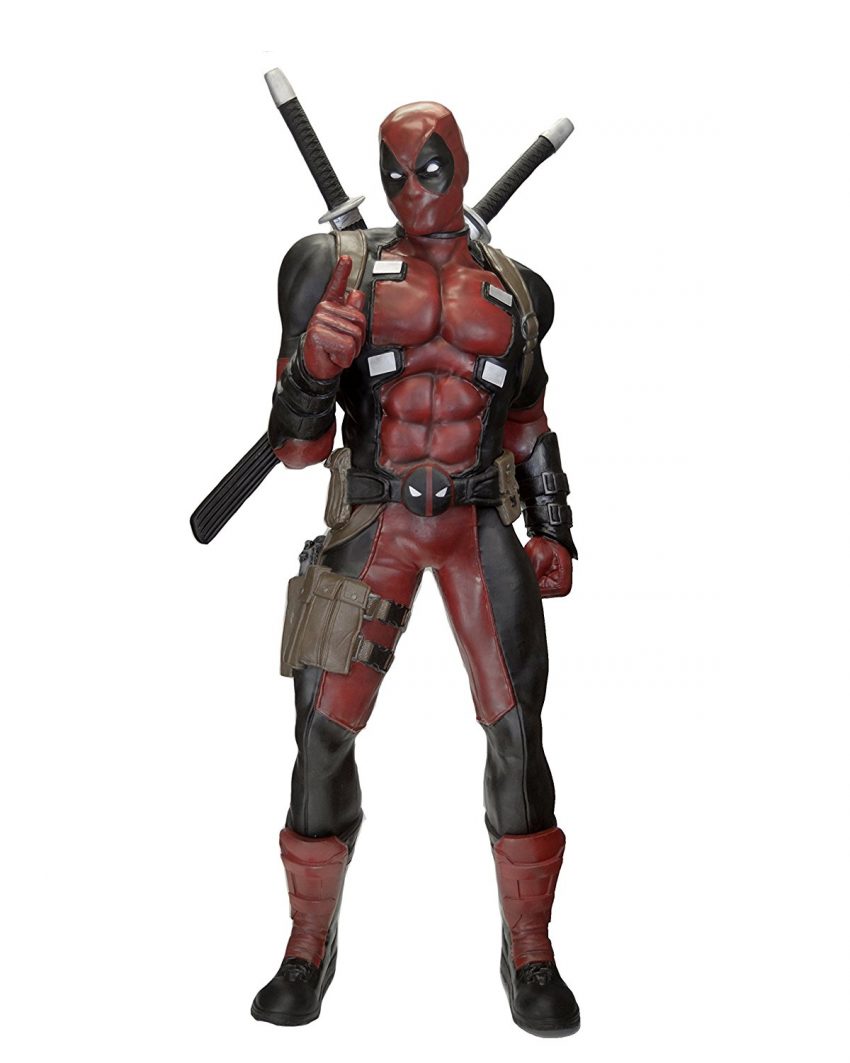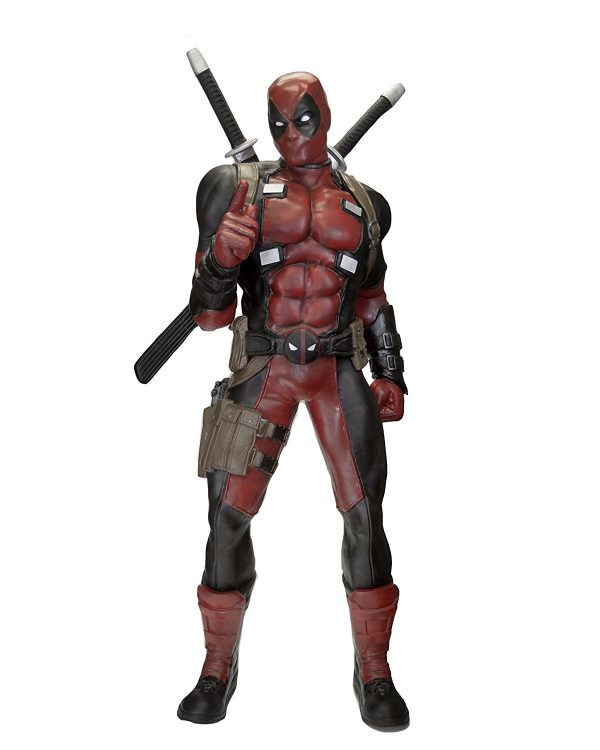 Walmart is one of the retailing giants. You can visit the online store of the company and order a bunch of different products. It has a wide selection of items and you can easily order from the website. If you were wondering if Walmart sells a life-size Deadpool statue then wonder no more. You can buy a life-size foam replica of Deadpool from Walmart.
Just click on the above link. Deadpool is one of the most popular characters to come out of the Marvel universe. It is a fairly new character as it has been only 27 years since the character's origins. The popularity of the character is because of the Deadpool movies by Ryan Reynolds. Ryan Reynolds liked the character of Deadpool after reading Deadpool and Cable comics.
He wanted to bring the character to the big screens. No, not in the cringe-inducing way of Wolverine origins but in an awesome way. The result was the two Deadpool movies starring Ryan as the titular character. Deadpool is crazy. This is because his healing power is also responsible for making him go bonkers. Deadpool is one of the few characters who can break the fourth wall.
He knows that he is a comic book character. He even uses this knowledge to defeat enemies by reading about them in previous comic book issues. Deadpool is highly skilled when it comes to combat and killing. He generally uses his Katanas but is also adept at using a gun and other weapons. This is a 6 feet tall Deadpool statue that can liven up your man-cave. You can purchase it from Walmart for $1199.99.
---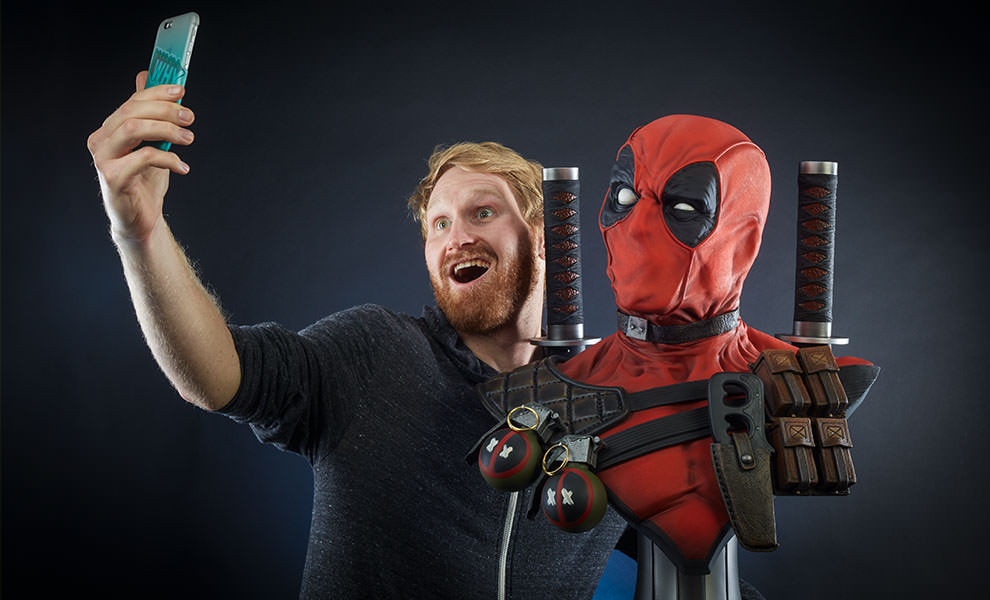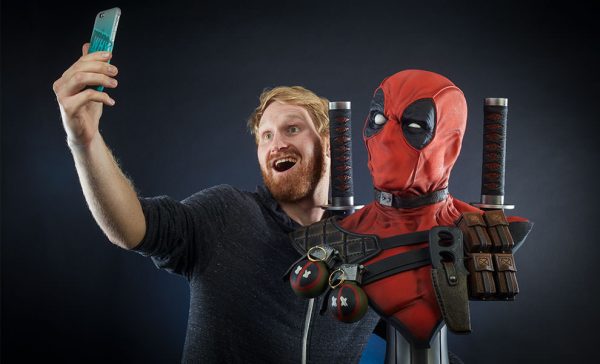 We cannot talk about superhero statues and sculptures without bringing up Sideshow Collectibles. This is a brand which always goes above and beyond to create something truly realistic and awesome and this time it's no different either. Deadpool is an amazing and entertaining character.
We can't wait to see him again on the big screens. Ryan Reynolds was able to bring the character to life in the perfect way. He embodies the character so well just like Robert Downey Jr embodies Iron Man. One of the nicknames that Deadpool has is Merc with a mouth. It basically means that he is a mercenary who can't stop talking.
Doesn't matter if he is in danger, or in a serious fight, he will keep spouting crazy things. Sometimes it is successful in distracting his opponents and he gets an edge over them. But there is evidence that suggests that Deadpool's over the top regenerative ability is the reason for his craziness.
The design of his suits very cool as well. He rocks the red and black bodysuit. His primary weapon seems to be the twin Katanas on his back. Sideshow Collectibles brings you the life-size bust of Deadpool. This is a life-size statue with extreme details. The design of the mask and the various stitches on the suit are just spot on.
We even see the adorable grenades which have been painted to look funny. The statue weighs about 15 kilos and is 28 inches tall. This is a perfect statue for fans of Deadpool and anyone who likes collecting superhero stuff. The statue costs $979. We just hope Sideshow Collectibles brings in a full statue as well.
---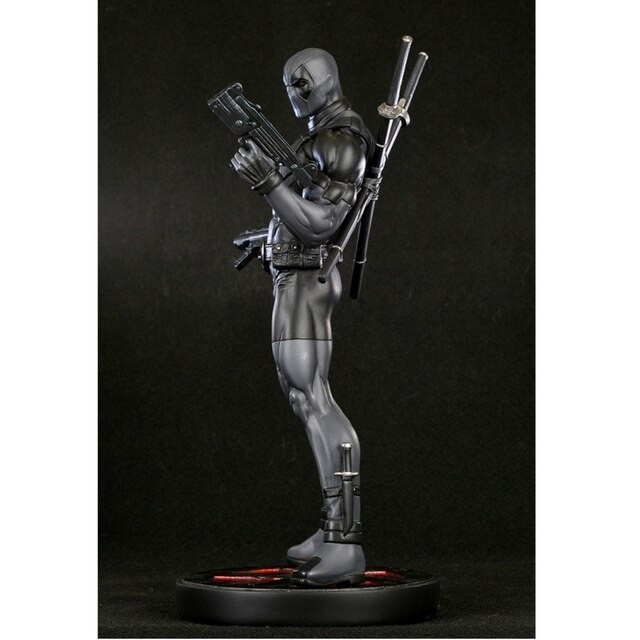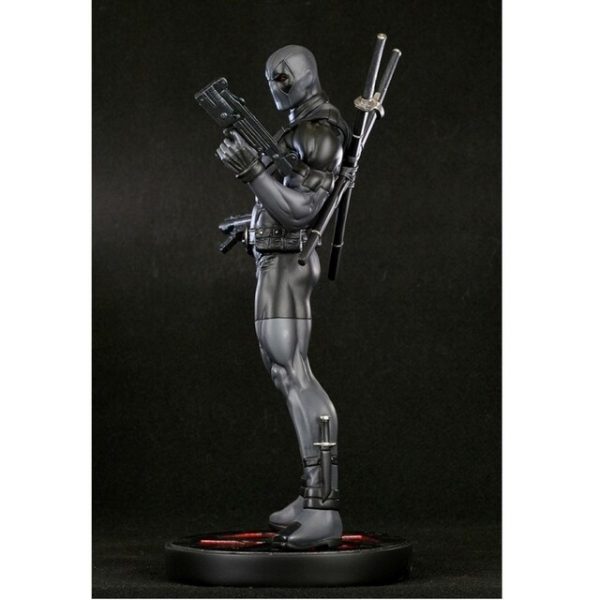 Venom Collectibles is the name of the next online store we are going to take a look at. If you are looking for rare entertainment collectibles then you are in the right place. Here you can get a variety of items like licensed sports apparel, sports merchandise and exclusive action figures.
You can also buy statues, sculptures and busts from this website. The company claims to provide the best possible products to its customers at affordable rates. This Deadpool statue is by Bowen designs. It is not a life-size Deadpool statue but is one-sixth of the scale. But do not worry as the details on this one make up for the short size.
This is one of the coolest looking Deadpool statues that you can buy. Just look at the carving on those muscles and the abs. His legs look so buff as well. It seems he can just strangle anyone with his thighs. Deadpool looks kind of scary as well. This is the X-force version so his bodysuit is of a different colour.
It is a mixture of grey and black and his eyes are read. In this statue, Deadpool is ready for a fight. He is holding guns in each hand and is ready to blast off his attackers. The cost of this statue is $499.95. This is a small statue so it will fit on your desk without a problem. It is small but every detail is preserved so go for it.
---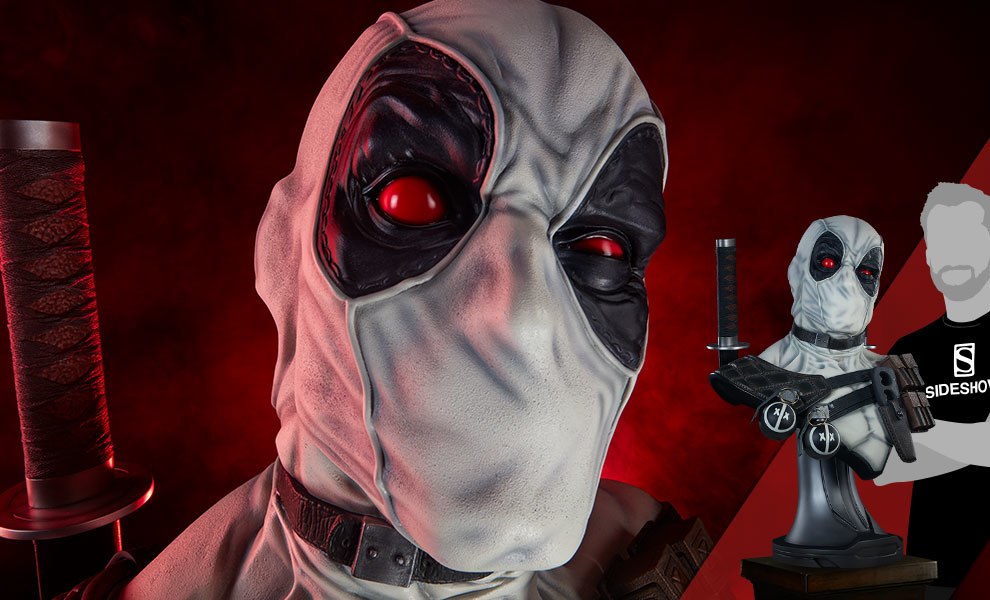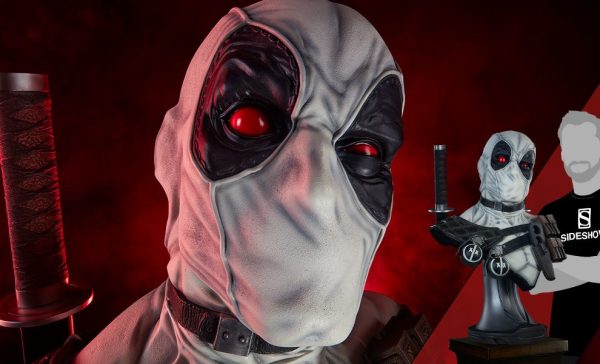 Didn't the Deadpool X-force version look awesome? Too bad it was short, right? But don't worry Sideshow has your back. They might not be able to give you a full life-size Deadpool statue but you can get a life-size bust. And yes, it follows the character design from the X-force version.
Sideshow Collectibles is always ready to present its customers with the best product. Their artists are always showing their skills and craftsmanship with the realistic sculptures they create. This Deadpool bust looks so freaking real. Just look at the way the bodysuit looks. Everything looks just perfect as if it might be Deadpool for real. The fabric, the leather, the stitches and all other stuff that went into this bust just supplement each other to the fullest.
We really like the funny-looking custom grenades of Deadpool. The X-force version of Deadpool sees him wearing a grey bodysuit with black accents. The white eye covers are now red in colour giving the psychotic anti-hero a fierce and scary look. Deadpool is a crazy mercenary who will hunt you down and kill you if he wants to.
He knows he is a comic book character and regularly breaks the fourth wall. This life-size bust looks so cool that you will just love it. Put it in your home or man-cave see the heads turning. The X-force version of Deadpool is rare so it costs a bit more than the normal one. The price of this bust is $1075. It is a limited edition piece with only 100 of it being made. So, get your hands on it.
---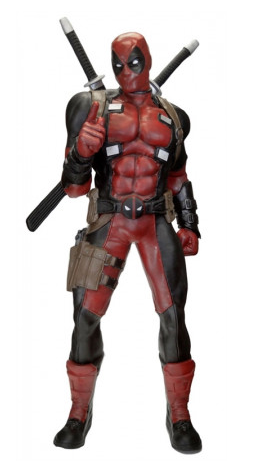 Toy palace is another online store you should check out if you are into comic book characters. They have some of the best products when it comes to pop culture items. You can buy a life-size Star Wars statue or a life-size Superman statue or statues and figures of gaming or anime characters etc.
We love Deadpool. The character was first conceptualised in 1993. The Deadpool and Cable comic series make him popular and he begins appearing in other comic books. His craziness is so entertaining to experience be it on the pages of a comic book or on the big screen.
He is a mercenary who is adept at using multiple weapons and knows a variety of combat styles. He is a very difficult character to kill because of his regenerative power. In the movie, we saw him blow himself to bits only for Colossus to pick up the pieces and let him heal up. Deadpool's neurons feel the effect of his regenerative power which is why he is psychotic. He can't seem to shut up.
This is a life-size Deadpool statue. It is a foam statue with a lot of detail. If you want something big for your home or store then this is it. It is a 6 feet tall statue which weighs around 39 kilos. The red and black bodysuit looks amazing and the twin katanas on his back just add to the overall vibe. You can purchase it for €1149.
---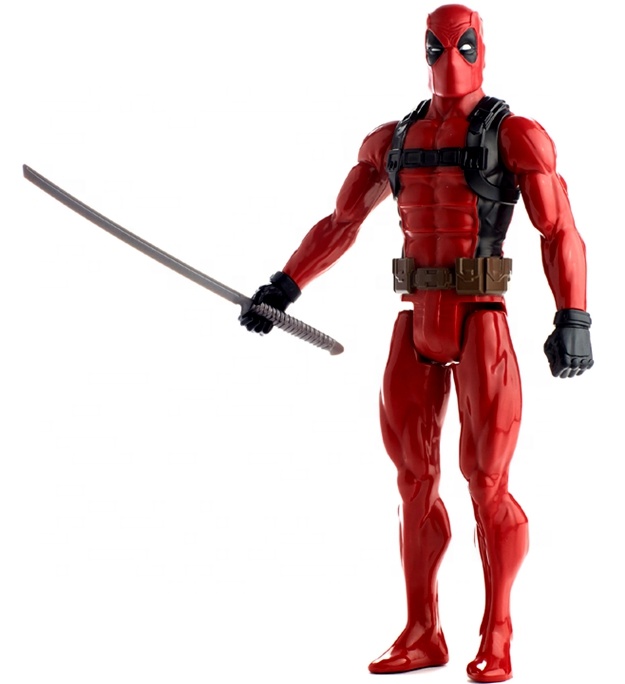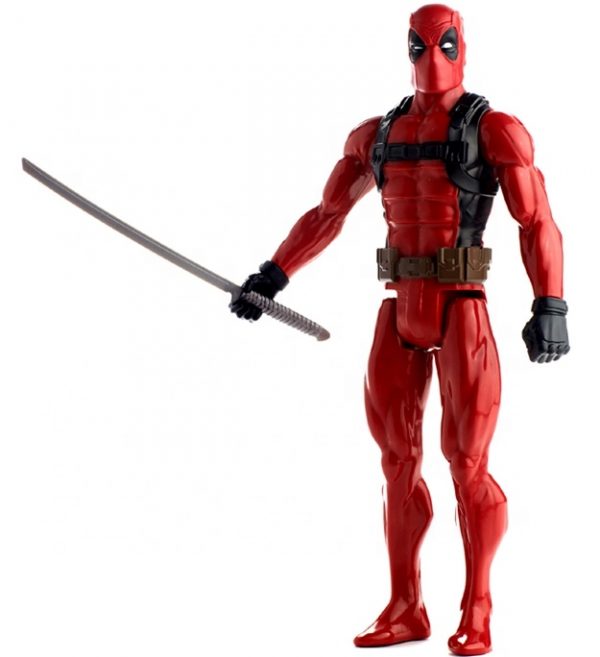 Alibaba is one of the most popular online stores. It has a wide selection of thousands of different items. You can get these items for a very cheap price if you order Inna bulk.
So, if you own a retail store alibaba.com is probably one of the best websites to shop at. You can purchase a life-size Deadpool statue from Alibaba. Click on the link above. You can order different poses and sizes with the maximum size being 2 metres which is very tall.
The details are amazing on the statues. The manufacturer of the statues has its own artists who hand paint the details and make sure that everything looks awesome. This is a fibreglass statue and the minimum order quantity is one.
The price will vary depending on the order quantity and size. The price range will fall under $890 to $2790 with the latter being the price for large statues.
---
Final Words:
Having a life-size Deadpool statue can be quite amazing for fans of comic book characters. If you love collecting such stuff and are looking for Deadpool collectibles then go for the X-force version. It is a complete statue at 1/6th of the actual size. But the details on it are amazing and it really looks cool.
Another plus point of owning a small figure is that you can store it anywhere. If you want a full life-size version we have options for that too. There are some extremely detailed life-size busts by Sideshow Collectibles that you can consider as well. Overall, we hope you have a blast owning the stuff you buy. Happy shopping!