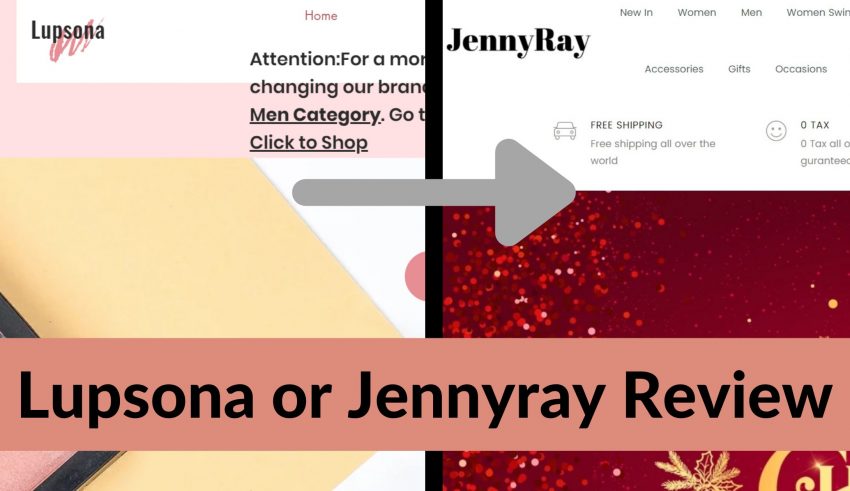 Shopping online for clothes and accessories that match the runway fashion is the trend of the times. Men and women today are hovering over online fashion boutiques for fast fashion that also cuts down on the costs.
Especially with the pandemic in place, there is no way we can hunt the favorite fashion corners of the city. This is why online fashion boutiques are rising in popularity more than ever.
From comfy essentials to laze around in the house to formal attires for those Zoom meetings, online fashion stores are all for exclusive outfits that you need to look fashionable and which do not break your wallet.  
About Lupsona 

(Jennyray)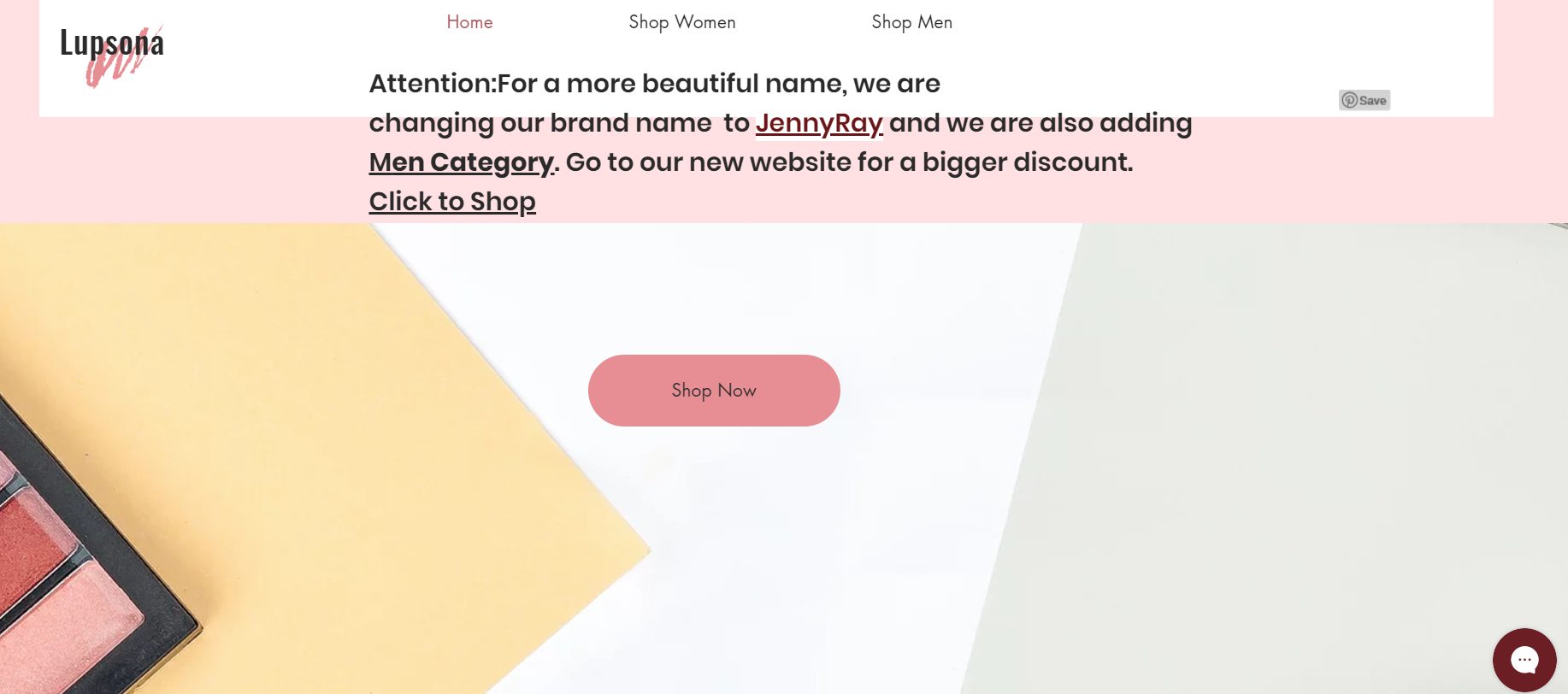 Lupsona is one of the best online fashion stores for clothing and accessories for both men and women. From high street styles to fashion basics to accessories that you would not be able to resist.
This online shopping platform brings everything you need to look good under one roof. Like other online fashion stores like Zara and stores like Brandy Melville, Lupsona manufactures and sells top-class, chic looking fashion. They have an exclusive section called the Instagram Shop. In this section, you can buy Instagram worthy outfits recommended by influencers and YouTubers themselves. 
Not only this but here you can also buy gifts for every occasion and a variety of stationery and tech items. For example, there are a variety of journals, notebooks and planners, writing essentials, stationery gift sets, and more.
Further, there are tonnes of men's and women's fashion accessories to buy from here. From chokers to flaunt your swan neck, to rings to adorn your long, manicured fingers, with Lupsona, you are all set to make a fashion statement.
Lupsona offers worldwide shipping for free, so no matter what part of the world you reside in, you are covered. Read further to get a complete Lupsona Review. And get a taste of the variety of products that you can buy from here.  
---
Features

of 

Lupsona 

(Jennyray)
Lupsona ensures that the online shopping experience is hassle-free for you. With the following features to make online shopping easier, there is true, no better destination to shop from. So, the only thing you must worry about is selecting from the diverse range of products on offer! 
Free Shipping
Lupsona offers free shipping worldwide. So, whether you are sitting in Australia, the US, or any Asian country, you like something, you can get it. However, as per customer reviews, shipping from Lupsona takes weeks to process. This means that you cannot expect your order to deliver within a few days. So if thinking of buying that cute dress for the party next week, you shouldn't probably do so from Lupsona.  
Zero Tax
Paying extra taxes is annoying and every fashion shopper knows it best. At this online fashion store, thankfully you do not have to do so. Clothing and other products from Lupsona come totally tax-free! This means that you only pay for what you buy and nothing more. Plus, this is applicable worldwide.  
Easy Returns
If you receive a damaged or defective product, you will get a replacement without much hassle. You can hit an email to them at [email protected] describing the issue briefly along with your order number. You will be required to parcel the defective product to their address. Once they receive the parcel, you get your refund.  
Lupsona follows an easy 14 days refund policy, back to the source. If you paid through credit card, you can expect your refund in 3 to 8 days. The same within a few minutes if you paid through PayPal.  
100% Secure Payments
At Lupsona, you can pay securely for your order without any privacy breaches or hacking threats. They ensure a safe payment gateway through PEV. If you are concerned about confidential information such as your card credentials or more, you can even pay through PayPal.  
Fast Product Turnover
At Lupsona, you can get gorgeous new fashion merchandise every day. They add new products in every category to their catalog almost every week. This means that you can get the hottest trends and latest fashion right as it comes out in the market.  
---
What Goes in the Closet

?

 
At Lupsona, there is no dearth of clothing and accessories to choose from. Be it trendy bodysuits, flattering tops, or gifts to impress your loved ones. This online shopping site is a one-stop destination for it all. Want to give your wardrobe a makeover?
Check out some of the products that you can buy from this online shopping store to go in your closet: 
Women's Clothing
Be it chic dresses, jumpsuits, jeans, winter wear, athleisure or lingerie, Lupsona is the complete fast-fashion online commercial complex. Their flattering tops and unique dress collections are truly something to swear by. And this is not all! Here, you can also buy women's swimwear and a vast variety of bottom wear.
This includes floral palazzos, flared denim, pants, skirts, leggings, and more. The bottom line – if you are looking for chic and gorgeous fashion to buy online, then Lupsona is your place to be.  
Men's Clothing
Most of the online fashion stores usually only sell women's fashion. At Lupsona, there is an ample variety of men's fashion merchandise as well. Be it t-shirts, hoodies, gym wear, cardigans, bottom wear, or anything you might need to look stylish. Lupsona has got you covered. They also provide men's complete outfit sets, swimwear, and winter wear.  
Handbags and Purses
Without a bag, an outfit is never complete. And let us call that a fact. Be it a party clutch, or handbag to carry to the office, handbags are as much a fashion accessory as it is convenient. At Lupsona, you can match your outfit with a handbag or purse at this one destination. They provide some of the best handbags variety to select from. This includes tote bags, cross-body bags, clutches, and even travel and shopping bags. They even have cutesy wallets and cosmetic bags that you can purchase.  
Accessories
If you are someone who does not step outside without a bracelet or a ring to adorn your outfit, then Lupsona is your place to be. This is because they are loaded with options of fashion accessories. From earrings and chokers to hats and sunglasses, Lupsona literally has everything to make your outfit stand out. You can also buy stockings, socks, tights, headwear, and brooches from this online fashion store. 
Gifts for Every Occasion
Whether you want to buy gifts for your grandparents, or a little something to make your Valentine's special. At Lupsona, you will never come up short of options. They have a broad collection of gifts for every person, and for every occasion. From gift cards to gift wrapping essentials, this is one of the unique online fashion stores to bring it all under one roof.  
Stationery Items
This is for all the stationery hoarders out there. We know you love to collect every cutesy stationery item. And at Lupsona, we guarantee that you will find plenty of it to level up your collection.
From cutesy journals to leather-bound notebooks to stamps, stickers, pencil sets, and more. There is enough stationery to tempt you here and enough to impress your loved one if they are a hoarder. Plus, everything here is super affordable. So, you do not have to worry about spending a big chunk out of hard-earned dollars.  
Tech Products
If you like cutesy phone covers or unique gadget accessories, Lupsona is likely to have something for you. Be it cute kitty earpod covers, ice cream silicone protector cases, or printed cases for earphones, they have it for you. Their tech accessories collection is sure to strike chords with you if you like to collect cute but useful stuff.  
---
Why Choose Lupsona (Jennyray)?

 
Latest fashion and accessories and affordable prices does not sound like a bad deal, does it? Lupsona offers such gorgeous clothing that fashion influencers on Instagram, Facebook, and YouTube swear by.
This means that when you buy clothing and accessories from here, you are in fact, upping your fashion game. You can get exclusive discounts and sales offers here, from time to time. So you should check their websites to grab the best deals.  
What makes Lupsona different from other online fashion stores is of course, that it is a whole accessories closet. Besides, they also provide a diverse collection of stationery and tech items as well – enough to not be resisted.
Another reason as to why you should choose Lupsona is that they sell all sizes-friendly clothing. If you are someone for cheap but quality online clothing shopping, then with Lupsona, you are not to get disappointed.  
---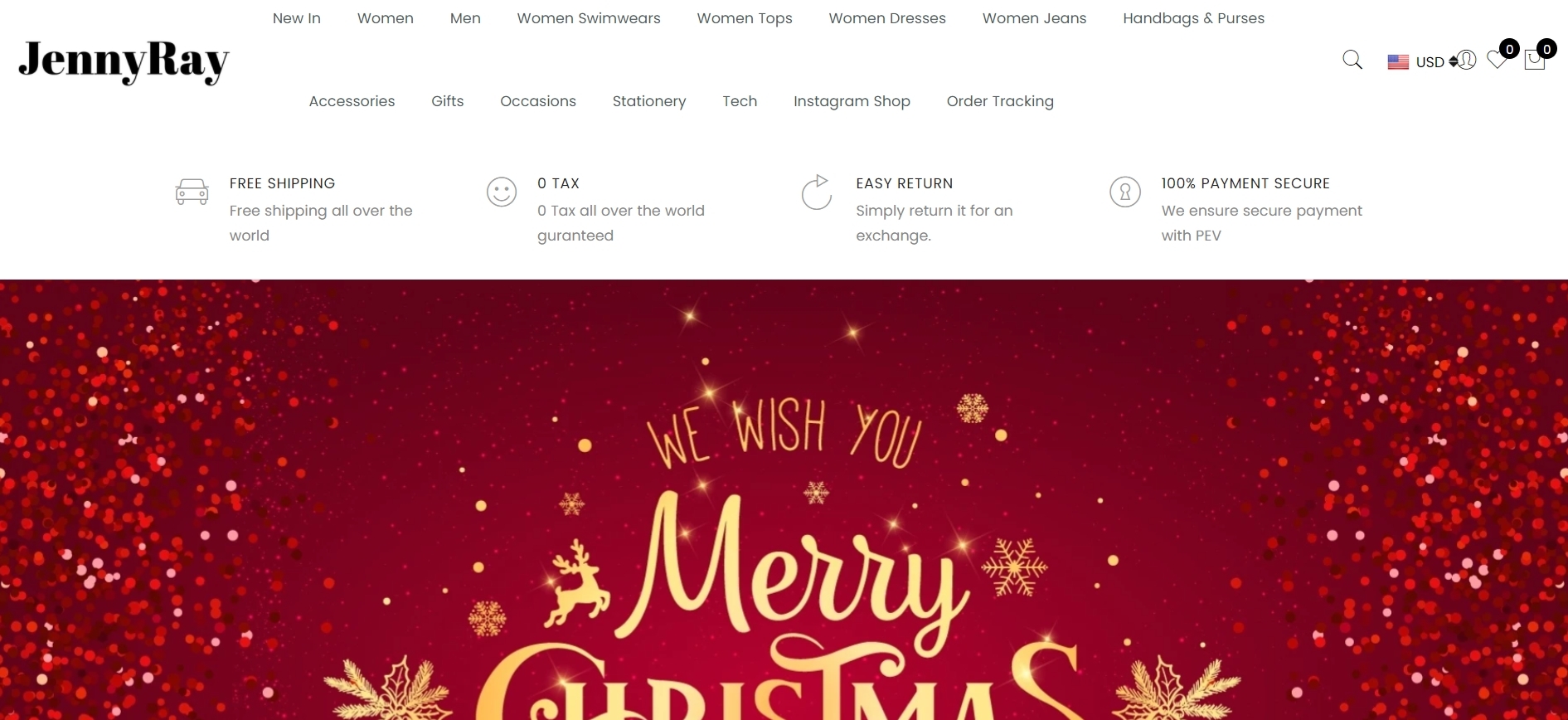 Lupsona recently changed their brand name to Jenny Ray. They did so for a better, beautiful and unique brand identity. Besides this, another addition to their new website is the category of men's clothing. Keeping other aspects of their online retail the same, Lupsona turned Jenny Ray is yet, among the favorite online fashion stores. Their new website is equally easy to navigate and comes with added features to make online shopping experience far better.
---
The Crux of It
Lupsona is its own fashion brand. Whatever they sell, they design and manufacture themselves. This is why their online shop is full of unique clothing. This clothing is different from what you would normally find in other online fashion stores.
So whether you are looking for a wardrobe upgrade or stationery items to feed your inner child, go no further than Lupsona. Here you will get the best deals in the latest fashion for men and women. With their customer-friendly service, Lupsona is likely to become your next favorite shopping destination.