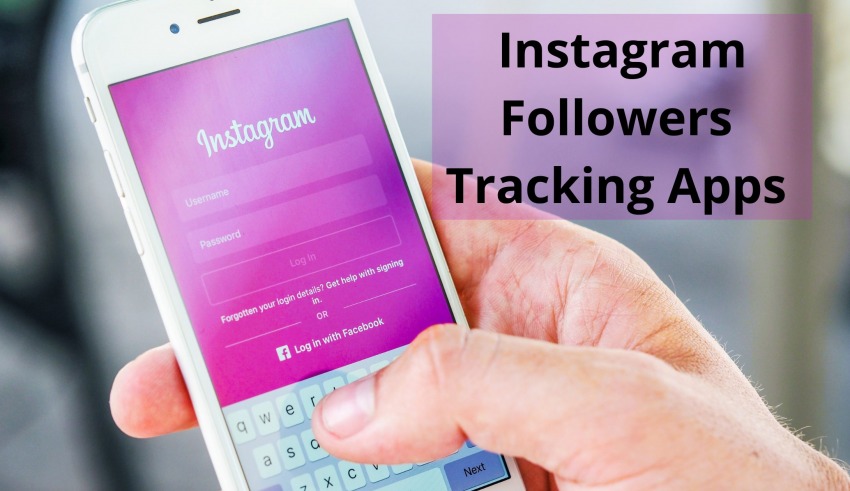 After building many followers on Instagram, it is very difficult to keep track of who has followed and unfollowed their accounts. The Instagram app does not provide any tracking features about followers and un-followers. So, there are some Instagram Followers Tracking Apps to manage followers.
Many Instagram Followers Tracking Apps have similar names and almost similar working abilities. Most of the apps are simple and free. If you find that your followers decrease suddenly through those tracking apps, you can work with our content and find the reason behind this.
Why does Instagram follower tracker app is used? Instagram itself a great place to promote brand and sales, there are many ways to increase followers. To analyze the interaction of your followers, you need to use some Instagram analytics tools. After creating many potential customers and finding the reason to lose them, the Instagram Followers tracker app is most useful.
Here is the list of the 10 best Instagram follower trackers.
Followers Plus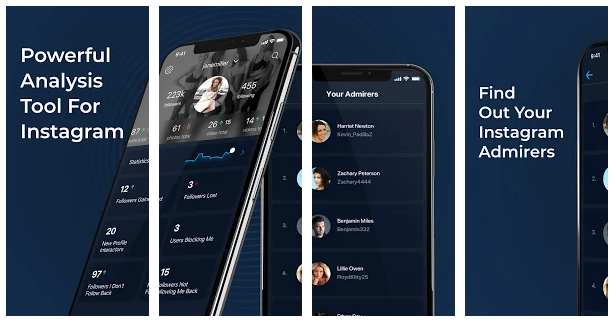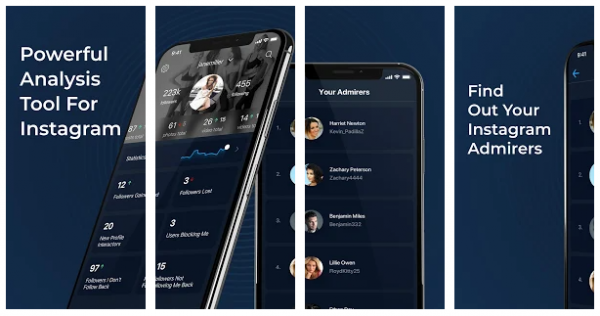 It is one of the best trackers by which you can see who unfollowed your account. It is Best for tracking users' private accounts. The app is visually manageable, convenient, and efficient with a scrolling feature. It only allows you to see the list of who start to follow and unfollow you. Even it shows the users who follow you but you don't follow them. Followers Plus is also authorized to show their likes and comments on your post. There are some other features on this app are mentioned below:
Compatible with iOS only.
Personal accounts' monitoring.
Free to use, accurate tool,
Tracking ability for past as well as present followers.
There is also a payable option for accessing advanced features.
Followers Plus gives you useful information like your total number of followers and pictures, the total likes on your post, weekly statistics of pictures, the weekly number of favorites, etc.
If you want to know who stop following you on Instagram and the reason behind it, Followers Plus gives you the right information immediately.
If you subscribe to Followers+ PRO it gives you information about your Instagram profile such as story details, post engagement data, etc. Subscription periods are available for 1 month, 6 months, and 12 months.
---
Unfollowers & Ghost Followers (Follower Insight)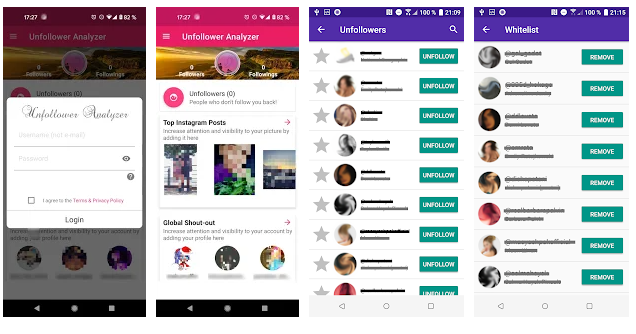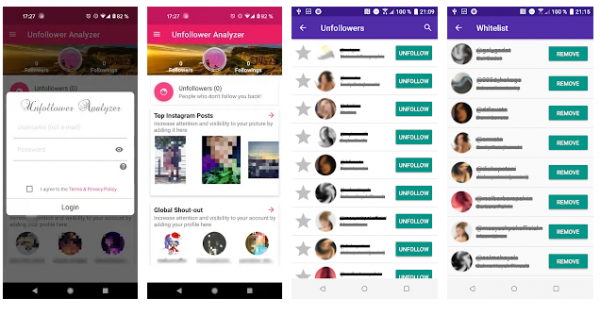 Sometimes you can see that quickly and suddenly your Instagram followers increase to 10,000 every 24 hours but there are very few likes in your posts. They are the ghost followers or lurks who constantly remain on Instagram. They don't give any engagements or participate in any partnership. The app also provides short information about the number of your followers and followings
With this tracking app, you can easily clean these ghost followers.
The app is a very iOS compatible app.
The app identifies and removes ghost followers.
It is free, safe, secure, and removal capacity.
You can unfollow 60 users per hour
The app analyzes your Instagram (c) account, by providing a list of followers, ghost followers (fans) mutual followers, and recent un-followers. The app is Free Instagram without any limitations. You can also get featured and get more followers (get followers) by adding the account to global shout-out or media shout-out.
---
 FollowMeter for Instagram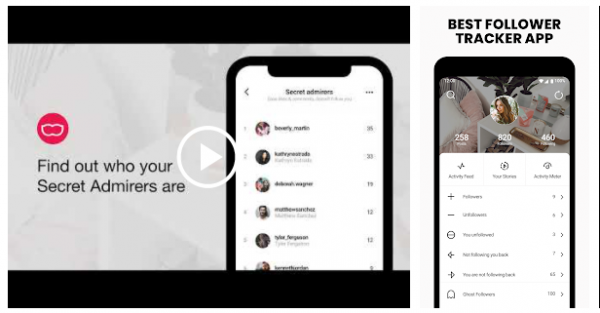 FollowMeter for Instagram has a very attractive interface and features to manage your Instagram followers. The app provided features like detect who is not following you back, who views your stories the most, who viewed your stories but is not a follower (For public accounts), who are your top likers, who are your secret admirers, discover your ghost followers are, track who blocked your account.
FollowMeter the Instagram Followers Tracking App will provide some extra utility for free like:
Amount of followers gain
Amount of followers lost
Number of non-followers
Statistic of like obtain in pictures and videos
Total number of likes
Total number of comments
Your average liked posts
your average commented post
If you choose the optional premium purchase option in the app, you will get it in the app's Discover section, for all the followers. The app offers 3 different types of subscription options such as $4.99 for 1 Month which renews monthly, $17.99 for 6 Months which renews every 6 months, $24.99 for 1 Year which renews every year.
---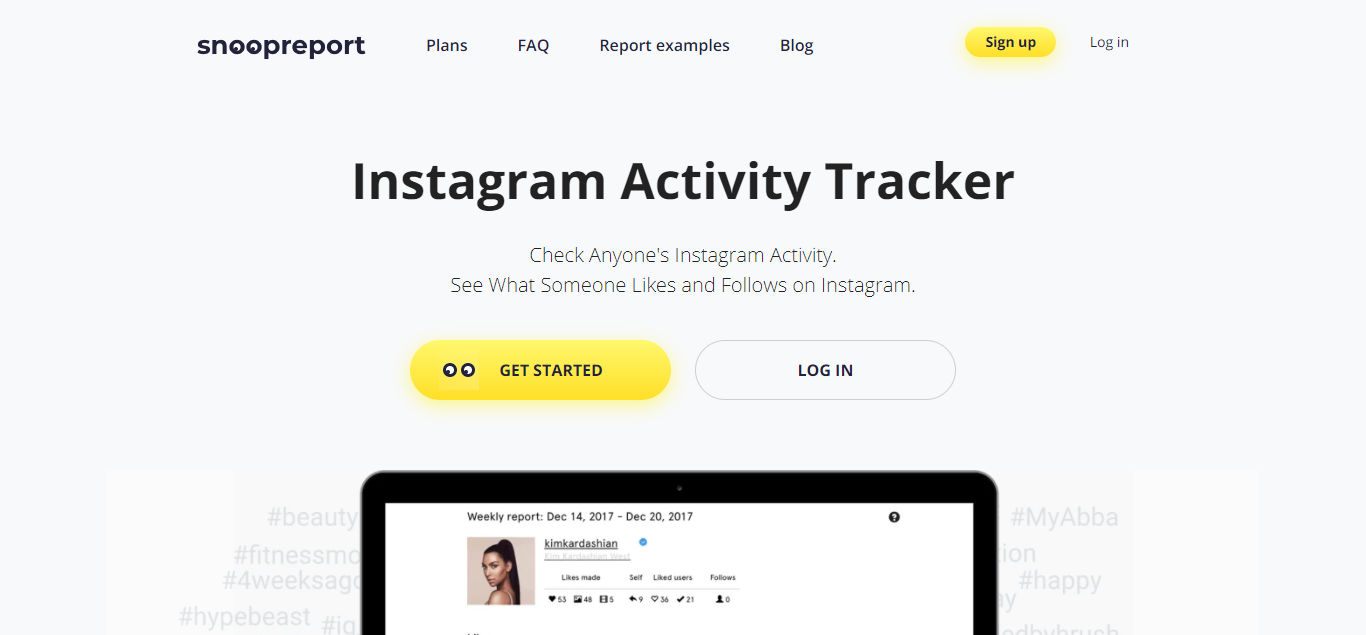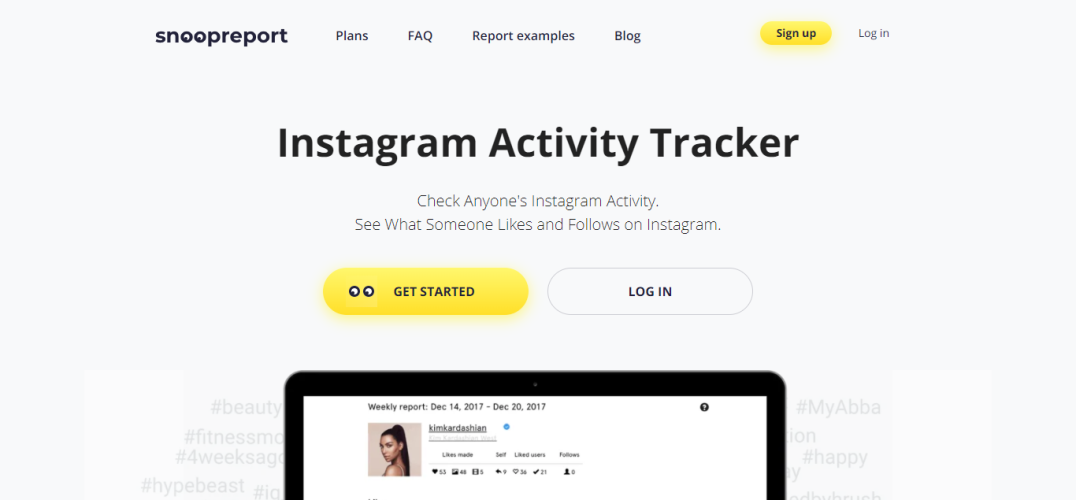 Snoopreport is a straightforward and easy-to-use Instagram activity tracker that gives you a treasure trove of information about the Instagram accounts you're tracking. Keep informed on what your favorite celebrities, kids, boyfriends, girlfriends like on Instagram with Snoopreport.
See anyone's likes on Instagram - they speak tons. Instagram activity history is available in convenient reports. No need to download any app, Snoopreport Instagram tracker will do everything in the cloud and show you all insights about someone's activity on Instagram in convenient reports and downloadable Instagram activity log.
---
IG Analyzer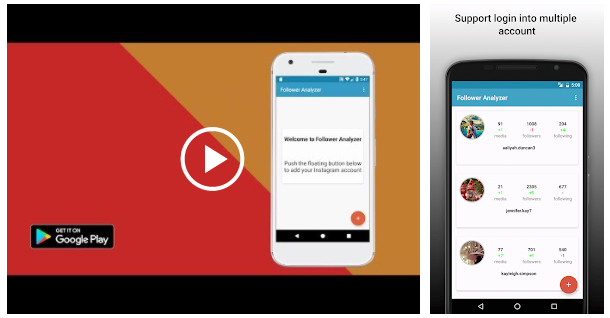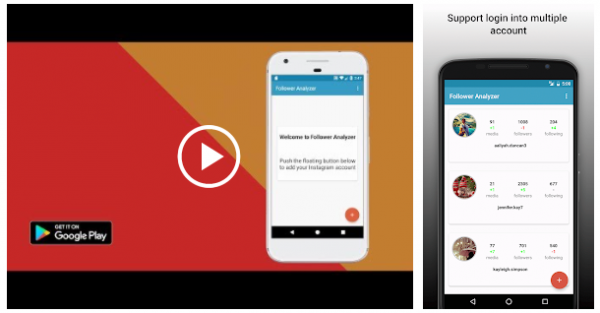 The IG Analyzer will give you updates about real-time current followers and who un-follow you etc. This app easily finds the people who have unfollowed you. They will give you notifications if you get any new un-followers. It allows you to track box Instagram followers. IG Analyzer also tracks your followers' progress while using the app and creates a statistic. Besides counting amount of un-followers it also provides statistical information, such as average likes and comments per post.
It is one of the Instagram Followers Tracking Apps. It categorizes the followers who deleted likes or comments of your posts and counts the most influential followers based on the number of their followers. But to get the detailed analysis, you must pay to the app. The upgrade version has some useful information, such as ghost followers, influential followers, secret admirers, etc. It provides subscription options like 1 month ($7.99) with a 7-day free trial. It is free for a trial period and then charges $7.99/month after the free trial. There are some features in this app are mentioned below:
They provide a 7-day free trial
Notify update
Notify for any new un-followers
Find the most influential followers
They also provide statistics for most loyal followers, most friendly followers, and followers who commented most often.
---
Crowdfire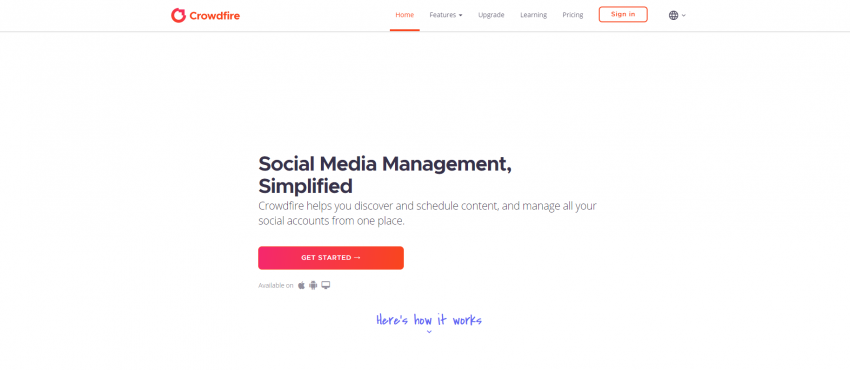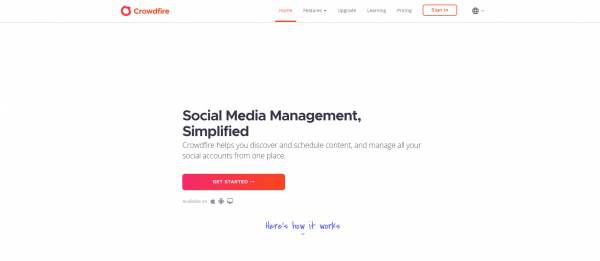 Crowdfire Instagram Followers Tracking App has more than 5 million users. Whether it is used as a corporate or personal account, the free Instagram tracker app can automatically offer articles or photo recommendations to expand the visibility and growth of the followers. It also gives engagement of posts, track mentions of their brands, and curate content related to their industry from the Internet.
The designed analytics tool represents Instagram data in a multiple charts interface. Their tracking tools for analysis are powerful ones. It notifies you that how many of your posts are doing well and how many are not.
The other features that they provided are:
It is available in a free version
It shows statistics and optimization reports
For others features the app is available in the paid version and with a safe payment gateway.
It also tracks followers on various platforms such as Facebook, Instagram, YouTube, Twitter, Linked In, Pinterest, etc.
Automatically give suggestions about articles and photos based on your audience feedback
You can compare your post with your competitors and improve. With this app you can compare by finding their top posts, what's working for them, getting an overview of their performance.
You can make an overview of Analytics from the statistic every day by checking the number of posts shared, tracking your engagement, followers, and fans.
---
Iconosquare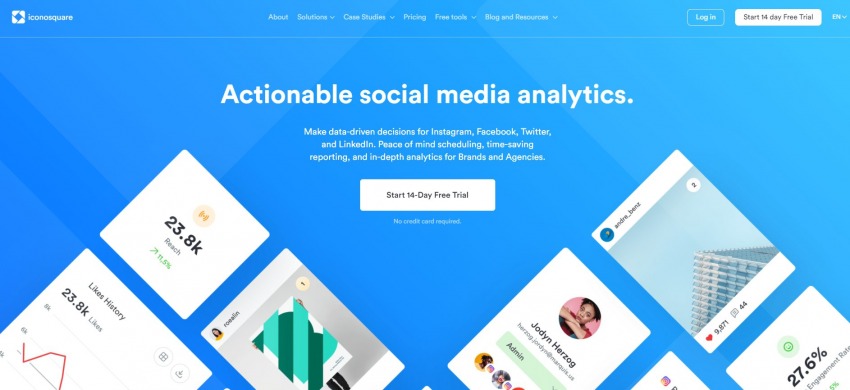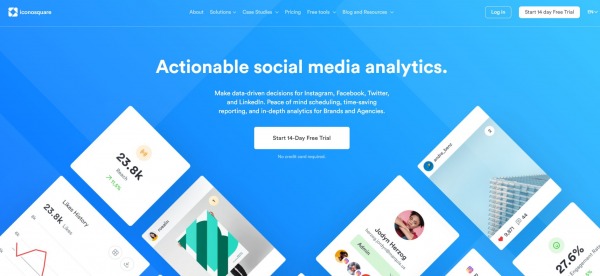 Iconosquare is one of the official partners of Instagram and Facebook. It provides all the important statistics to optimize your online trade. The app has the power to analytics follower expansion, comment statistics, Instagram story hypotheses, etc.
It is a paid app and can be obtained for 29 dollars per month. Iconosquare is perfect for businesses to improve their social strategies. The app saves your time by publishing your content automatically.
It is compatible with iOS.
It has social monitoring for business.
Dashboard of the app is awesome with the features of in-depth analysis and a free trial for 14 days.
Support social media platforms.
Iconosquare can make data-driven decisions for Instagram, Facebook, Twitter, and LinkedIn with the benefit of scheduling, time-saving reporting, and in-depth analytics for Brands, etc. A customized dashboard shows the important metrics and scheduled reports to gain engagements. You can add multiple social media for promoting different brands and companies and take care of your social media efficiently.
---
Pixlee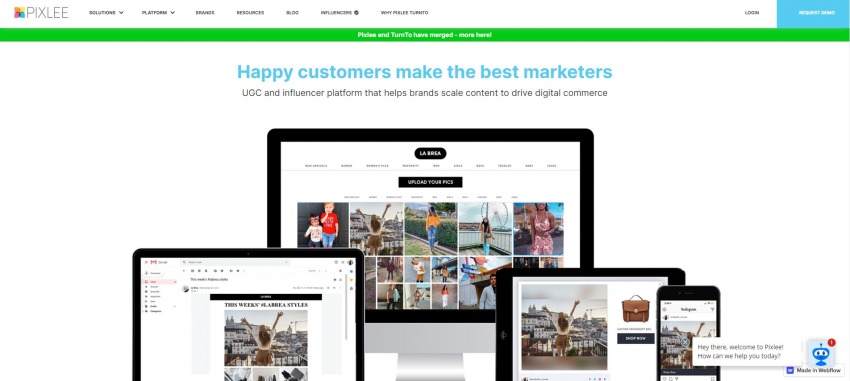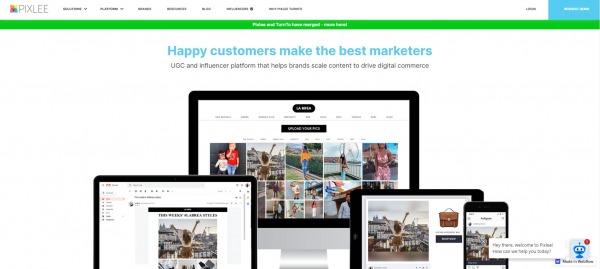 This is free Instagram tools app that monitor your daily top-performing posts and give ideas for new content. Pixlee has an inherent broadcasting feature that records your performance every week. Hashtag statistics and tracking are available for your most engaging content. You can track your Instagram followers every day with this app.
By getting access to all your best content in a single place, show multi-channel campaigns quickly Pixlee is considered as one of the best Instagram Followers Tracking Apps. Automate content collection from different social media, influencers, customers, and employees in one platform to save on costs and time.
According to the statistic, consumers engage the most with authentic content which shows the reviews of happy customers. Pixlee matches your customers with relevant content on your channel, across the world.
Pixlee saves you time by automatically sending content in faster building workflows and creative selection. Personalized customer experiences help them to discover products, higher lifetime value, and customer loyalty. Create unique content for increasing customer purchases and brand loyalty.
It also determines the ROI of your content in terms of views, engagement, and conversion and tracks your performance by region, product, content, category, etc.
They earn the value of user-generated content by some marketing strategies like customer acquisition, Ecommerce conversion, community engagement, influencer marketing, content management.
---
Minter.io
Minter.io provide you to view new follower demographics by selecting a date. If you are want to know what type of new followers you are attracting over a specific time, or want to find view trends in follower development, then the date picker and daily changes in this app make it easy. You can use Benchmarks to check how your brand stands up within a cohort and also compare your follower growth, posts, engagement rate, reach rate, likes, comments, and stories with your competitors.
Their reporting process is very smooth and it can save time for you to make a report. Report are exported in CSV, PDF, XLS, or PPTX format. Reports will send automatically on basis of daily, weekly, or monthly according to your choice through the emails. Even you can send it to the clients and colleagues as well. Minter.io provides a free trial for 14 days and then offers 9 dollars for a month.
If you mention a post description or a comment, the app makes your brand mentions easily by the filtering process. By mentioning all in one place, you can simply track your brand mentions directly from Minter.io. The app only gives access to your team and clients to the things that matter for the business only and restricts access to sensitive data like passwords and payments.
Minter.io is another Best Instagram Followers Tracking Apps that automatically creates-
PDF reports of the majority of your supporters.
Post and bio commitment rates.
Filters for photos.
There are many options to represent your data in any format for tracking your efforts and performance for business.
---
Followers Insight
It is one of the best Instagram Followers Tracking Apps that can also be used for increasing engagements. Follower Insight provides multiple features like who follows and unfollows your Instagram, etc. It is used for iOS, Android both.
The app lets you know who unfollowed you, blocked you, and who is not following you back. It automatically informs you about like photos in hashtag mode to get more followers. The available features are:
It shows you a list of recent new followers as well as the list of your un-followers.
You can check whether your recent post is getting engagements from your followers or not.
If any of the followers block you, the app notifies you.
Find mutual friends.
You can find those who are not following you back.
Find your true supporters who follow you without your following.
You can follow unfollowed people.
The app also helps to improve your influencer strategy and use the content in all marketing channels. The right influencers always increase social media reach.
---
Reports + 
Reports + offers a huge number of features to enhance your Instagram experience. The app tracks your Instagram followers, who unfollowed you on Instagram, who do not follow you back, who block you, find fans, etc. It is a free app. Some of the features are mentioned here :
Key account analytics ability
Track the number of follower gains and losses
It can track your performance.
Track engagement in each post
Optimize and schedule posts
Identify Instagram fans and your most liked posts
Identify your un-followers
By subscribing to premium add-on features you can gain additional account information. Premium Subscription plan gives some extra additional features like:
Every time in a week you can get updated premium reports.
Subscription periods as 1 month / 6 months and 12 months. You can renew your subscription every 1 month /6 months or 12 months.
One Month, 6 Months, and the 1-year subscription price are $3.99, $17.99, and $23,99 respectively.
They also add some new features like a better user interface, better performance for iOS 14 users, and faster loading times.
---
Conclusion:
The list of best un-follow and follow tracking apps for Instagram help you find your real followers. Instagram Followers Tracking Apps track your Instagram following and unfollowing by tracking deep insights into your Instagram account, monitoring your follower growth, story views, and post-performance. But all of those tracking apps are safe to use which can harm your privacy and make problems with your Instagram account.