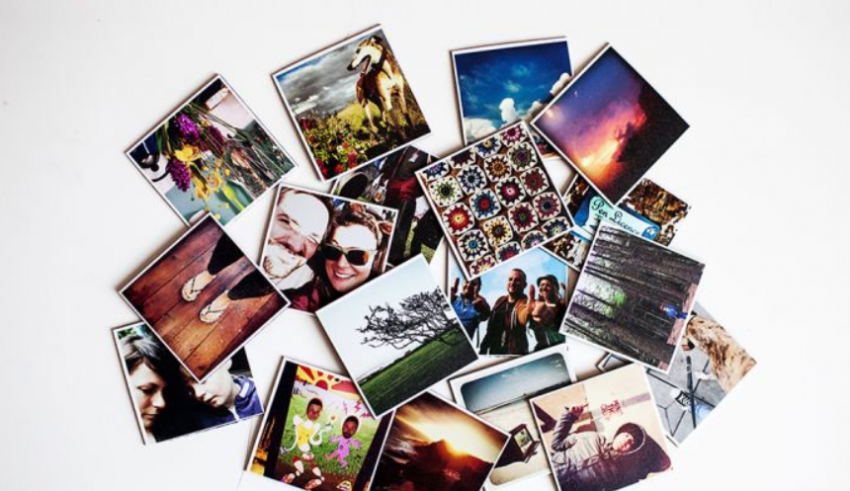 Inkifi is a photo printing website that lets you turn your best Instagram photos into paintings, cards, photo strips, mini books, etc. Gone are the days when we had to take your camera rolls to the studio and get photos printed. In this new age of social media, we post our best snaps directly to Instagram, Snapchat or Facebook and move on to our adventure. But what if you need more permanent representation of your memories?
There are several websites on the internet, like Mixbook, Canvas Pop, and many more, which print your favorite photos off social media and turn them into postcards, greeting cards, photo books, canvas paintings, coasters, calendars etc. You can give a personal touch to your drawing room or kitchen with these items and brighten up your home or office space.
In this article, we will give you a detailed review of Inkifi, one of the most well known photo printing websites.
Check out its features, pros and cons before deciding whether you want to give it a try.
Inkifi: Features and Products
Inkifi was born when two Welsh men, Jim and Paul, had the desire to print their digital travel photos from around the world. They realized that no company offered printing services at a reasonable price and with environmentally friendly materials. From this requirement, they created Inkifi and started serving customers with the same needs.
The best thing about Inkifi is that it offers a wide selection of products, apart from the traditional canvas reproduction of your photograph. That, itself, trumps several other websites which just focus on canvas art.
Here, you can choose among items like calenders, wooden frames, acrylic prisms, portraits, photo books, photo strips, mini prints, calendars, collage paintings, wall art, wedding cards, and so many more. If you are unsure of what to get, you can visit their website and check out the samples before deciding which one would suit your requirements best.
They also have sales and offers to give users a great deal on what they want. You can subscribe to their newsletter for upcoming offers, sales, product updates and other news.
Placing an Order
Placing an order on Inkifi is very simple. First, you need to select the type of product you want, as the steps ahead will be slightly different, depending on your requirement and choice. After choosing the product, you will find that the price range is given below to maintain complete transparency. When you decide on the product and size, all you have to do is upload your photos.
This can be done directly from your device memory as well as social media profile. Just log in to your Instagram from the website and select the photo or photos you want to have printed. If you have opted for a product that requires multiple photographs, you will get an option to resize, move and edit the selected photos. Customize all you want to create the best effect.
Once your customization and effects insertion are complete, just place the order and wait for your beautiful product to come home. Inkifi provides fairly quick delivery, so more often than not, your product will reach you in 3 to 5 days.
Related: 10 Best Places to Order Big Canvas Photo Prints in the USA
Things to Like
The first positive thing you will notice about this website is that it has numerous product options for your benefit. You can get your hands on several kinds of photo books, framed pictures, cards and other products. Their paper quality is very good and you are bound to be impressed by the final product.
Their delivery is immaculate and you will find that your product is secured with a piece of cardboard on both ends and a bubble wrap around it to prevent any damage during shipping.
If you provide decent quality pictures, the print will impress you. The pictures do not look distorted or stretched and the color comes out almost perfect. The prices are fairly reasonable and sometimes lesser than competitor websites. Additionally, there are discounts and offers you can avail.
Pros
Great selection of products
Easy and user friendly interface
Careful and immaculate delivery
Wide range of customization options
Reasonable pricing
Beautiful end product
Discounts and offers available
Things Not to Like
There is nothing really that we did not like about this website. If we had to point out cons about Inkifi, we might mention that their international delivery takes a while. Sometimes, technical errors may lead to delay in delivery, so have that extra time in hand before you order from outside the UK. However, they do deliver to the US and generally take about 5 to 8 days for shipping.
Another small qualm is that if you opt for fancier products, more pages or better quality printing material, the price shoots up a bit. For nonprofessional customers, that might seem unnecessarily expensive.
Cons
International shipping might take some time
Prices go higher if you opt for extra customizations
Final Thoughts
Inkifi is one of the best websites for your photo printing needs. As I have mentioned a few times before, you will get options to choose a wide range of products to make your memories even more special. Almost all the items look great after arriving and you will basically find nothing to complain about. Their retro prints are really cool and give a classic touch to your photographs.
All in all, we would recommend you to give this UK site a try when you decide to get personalized items for yourself or gift them to friends and family. Their gift ideas are great for all occasions, be it Christmas, Valentine's Day, weddings, Fathers' Day, etc. A thoughtful gift with a personal touch is sure to make your loved ones happy, and with Inkifi you can hardly ever go wrong.