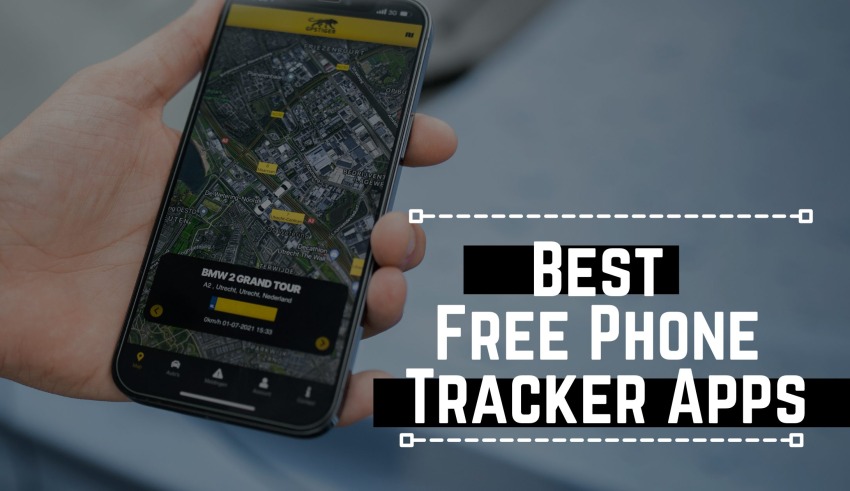 It is very important to have a phone tracker application on your device so that you can locate your phone anytime you want. Two must locate your phone in case it is lost or misplaced. If your kids are on a phone, a free phone tracker application will let you know about their current position and their activities.
On almost all devices you can install a phone tracker app to use during emergencies. It is not only used to track one down but also helps in tracking the text messages, call logs, images, and other storage in case of need. Geofencing is a very useful tool almost all phone trackers have. It is used for the safety of the near ones in case they move out of the specified boundary.
In case you want to install an efficient, compatible, and best free phone tracker application for your Android or iOS you can refer to this article. Herein we have jotted the 10 best phone tracker applications that will make your life easier 10 best free phone tracker applications designed for your Android, ios, and Windows.
Here is the list of the 10 best free phone tracker apps.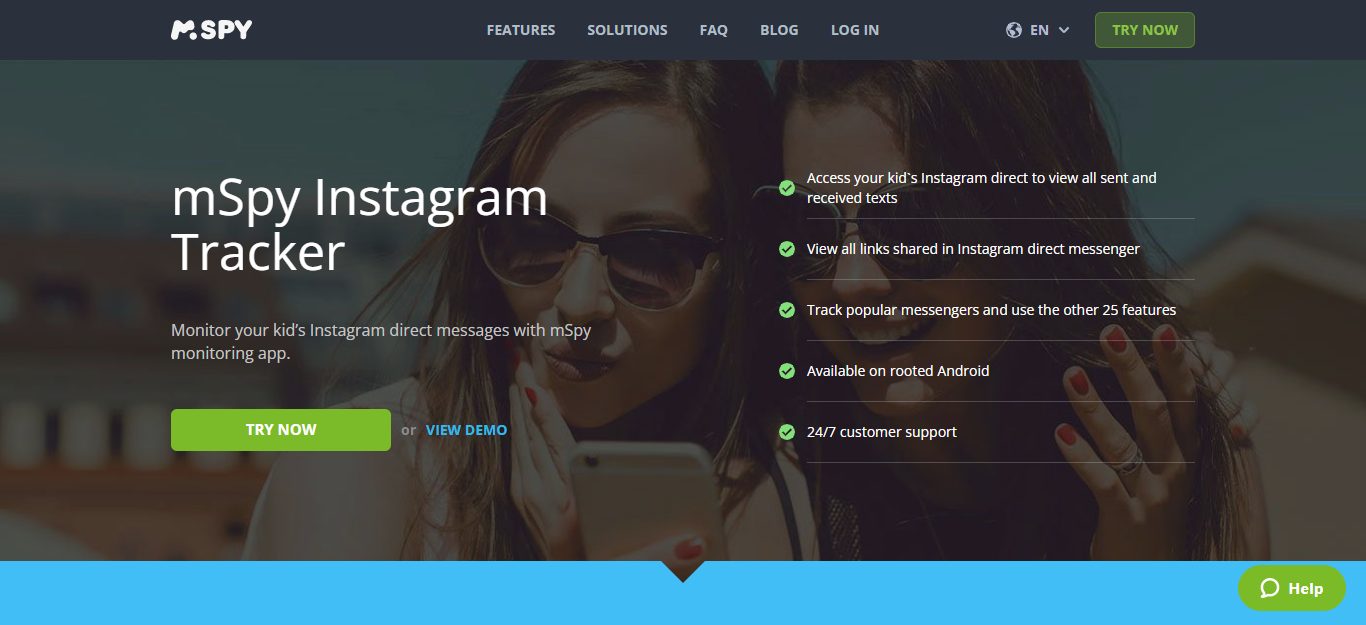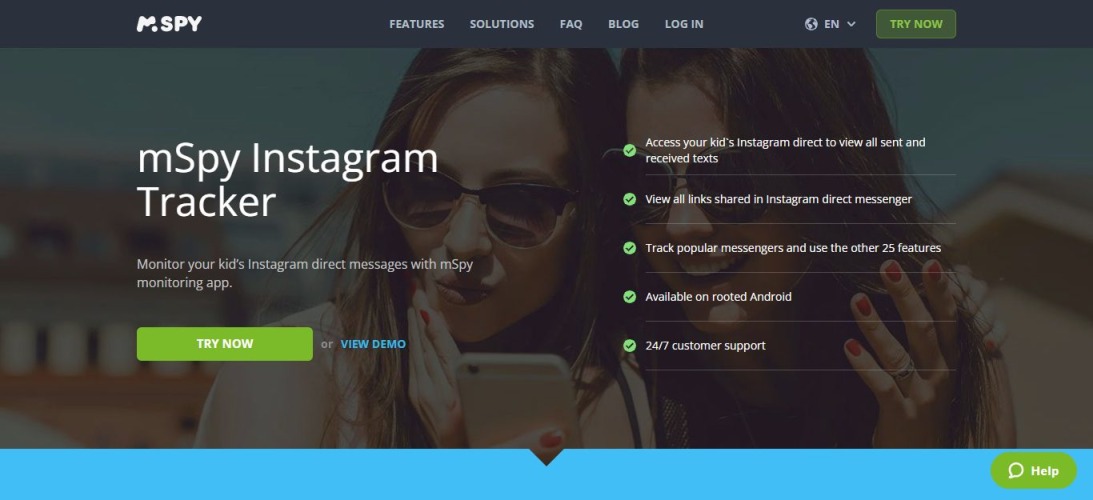 This is one highest-rated phone tracker applications available free of cost in the market. It is well known for its efficient parental control tool. The mobile tracking feature is very compatible and quick that can track any suitable address you want. This application is designed for both Android and iOS users and after the free trial version, you will have to pay just $12 per month to enjoy its advanced benefits.
It can find one's location in minutes and you don't have to rely on any other keystroke to find out your favorite activities. Apart from the location, you can also review the text messages even if the ones are deleted, can track the calls of one's mobile phone, and detect all their activities well.
You just need to monitor your control panel for once and you are good to install the same on your kid's smartphones to track their activities and protect them constantly.
Furthermore, you can also connect this application with iMessage, Instagram, Snapchat, WhatsApp, etc, and again track the phones without any jailbreak. You will find a separate blog of their own where you get to understand more about tracking phones and the suitability of GPS and this application.
---
Also, Read Instagram Followers Tracking apps
---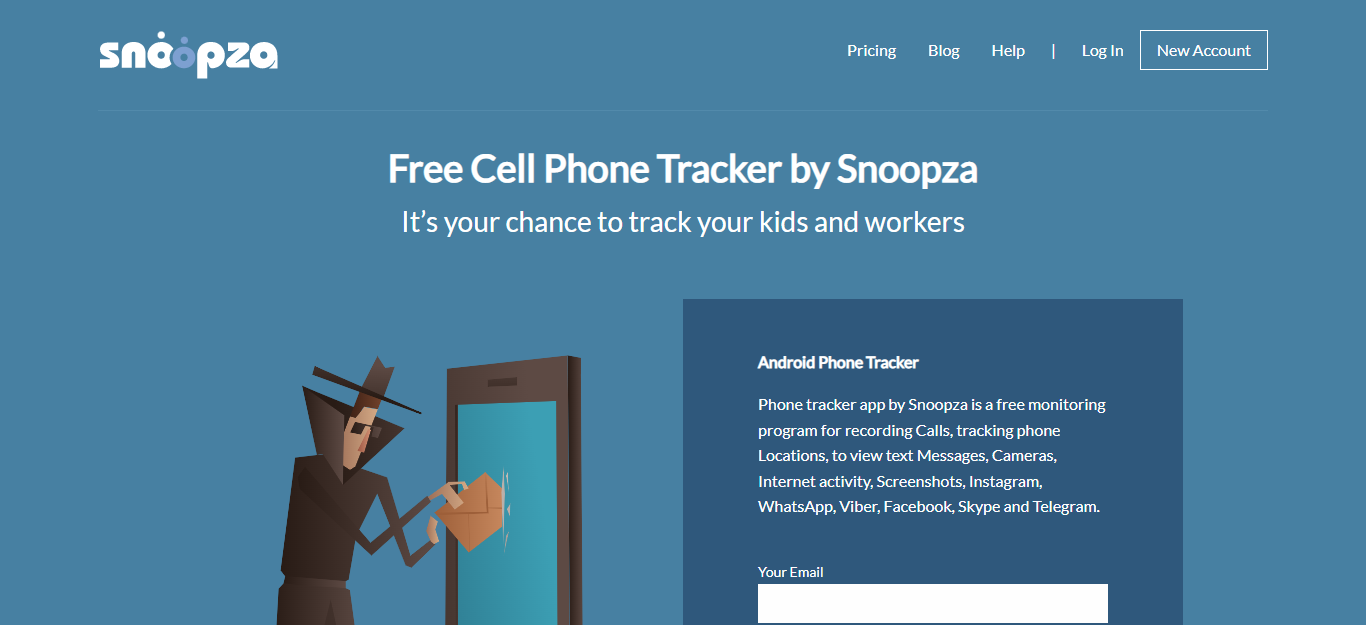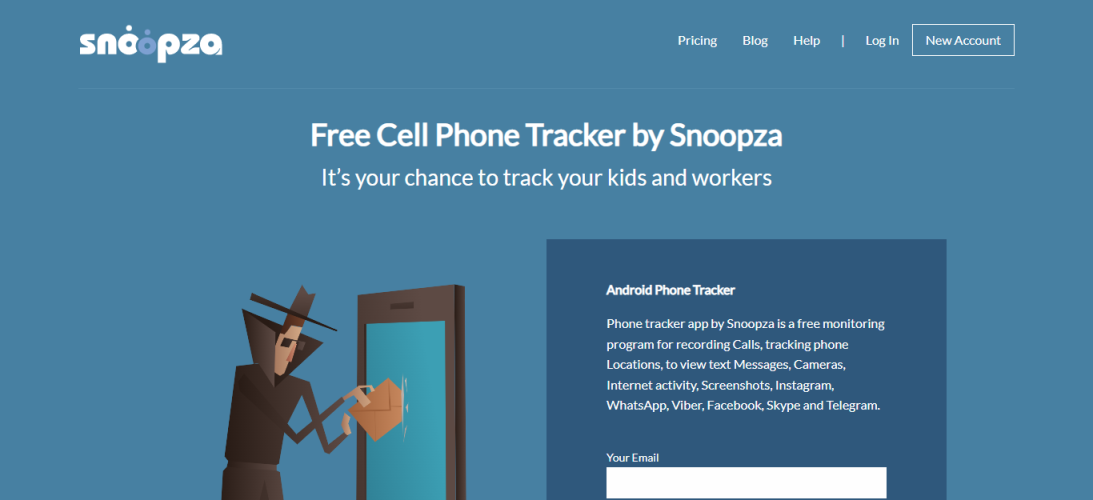 Another amazing free phone tracking application for Android users is the Snoopza application. The basic version of this application is freely available where you can access all the basic activities such as tracking the GPS, text messages, call lists, and other storage. For the advanced features, you will have to pay around $7 to $15 each month.
This application is mainly used by startups and business users to track the activities of their workers. One can easily monitor the applications such as camera, Instagram, WhatsApp, Skype, telegram, and many others on the smartphones of the other will just take a few minutes to authenticate your identity and you are good to go.
You can also track the Internet history of your target if you have any serious doubts about them. If you want to detect the recent replacement of your SIM card, this application can become a great help for you. In stealth mode, you can keep this application hidden so that the user can be unaware of the same.
---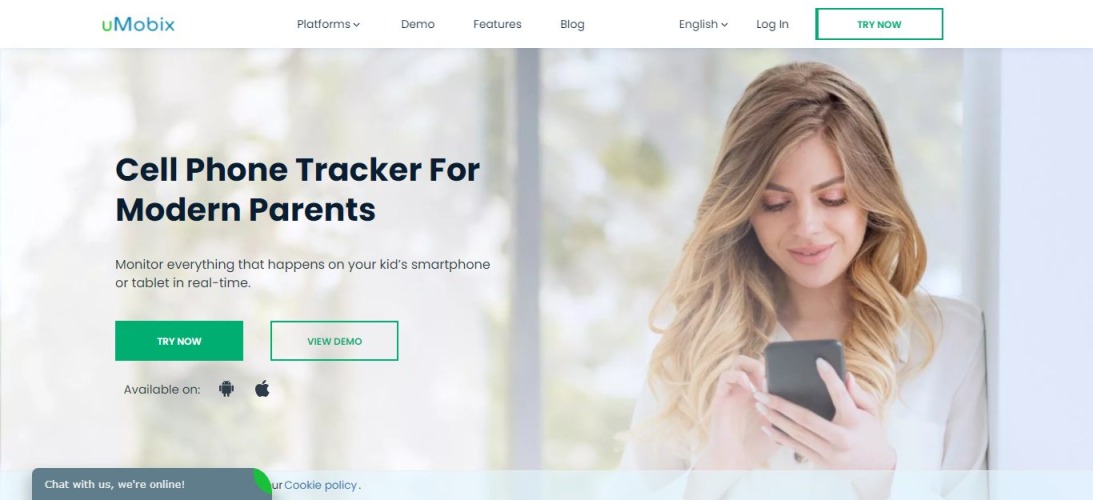 This is one such best monitoring devices for all smartphones and tablets. This is one great and technical phone tracker application that is freely available on your play store designed for both Android and iOS users. It not only tracks the caller's activities but can provide you with the exact duration, timestamps, and the other required information related to such calls. You can track all the text messages including the deleted ones on this application.
Unlike other phone tracker applications, this one again tracks your passwords and keystrokes well. It has a user-friendly interface that will provide you with real-time updates at a regular interval. Although the basic features are freely available, forgetting the advanced ones you will have to pay around $50 in six months.
Before installing the same you can try out the free demonstration which will not only help you to install the same on your kid's or favorite smartphone easily but will also help you to hide the same from their notice.
This application is available in nine different languages including English, French, Dutch, Portuguese, or do, and others. You can get all the personal information of your favorites in less than 5 minutes using this application and thus it is always suggested not to misuse the same.
---
This application is no different than its name and keeps the best track of who was on all the activities of one's smartphone. It is capable of tracking The location, call list, Internet activities, text messages, and the storage of your favorite smartphone very easily.
Read this Detailed Hoverwatch Review
This application can be downloaded on Android, iOS, and even windows. It has a front camera feature that can capture the image of that person who tries to unlock your phone every time. You can easily keep this application hidden from others in an ongoing state.
It has three versions out of which the first version of the personal version is free of cost but for accessing the professional and the business version you will have to pay around $10 to $15 each month.
You can monitor the data of your phone calls recording from some other device and can remain invisible. This application can fix all your issues in just a few hours and has a strong support section that is 24/7 available for all your queries over email.
---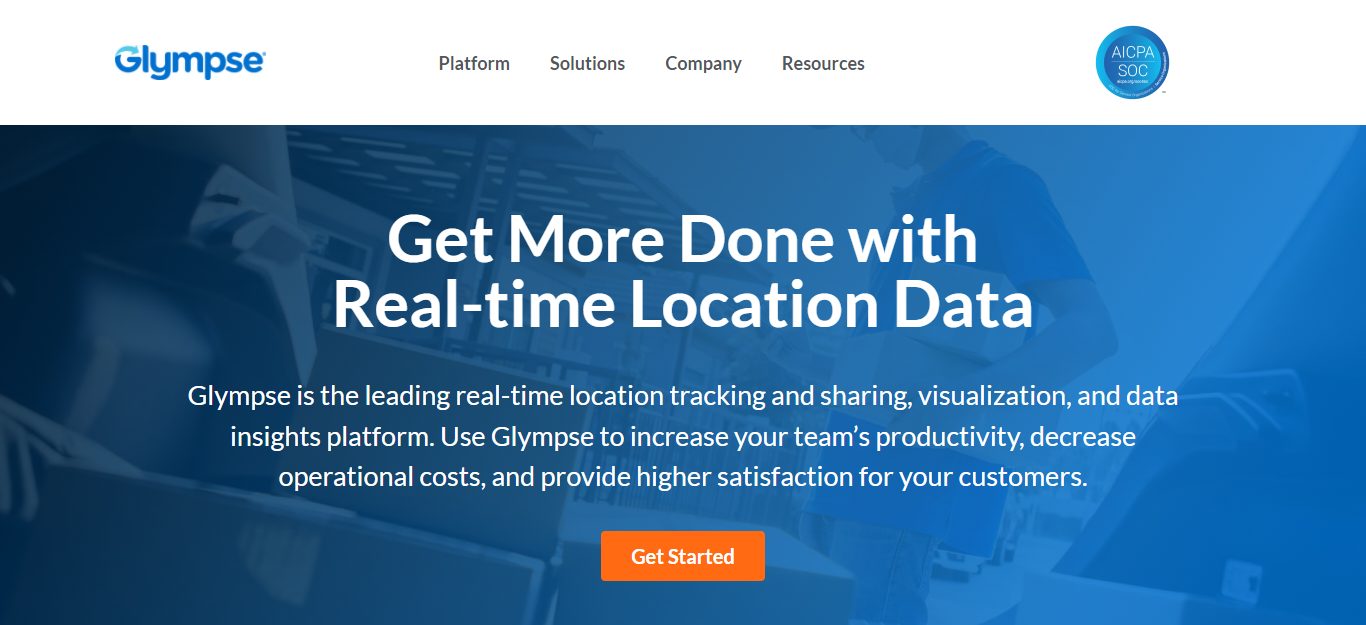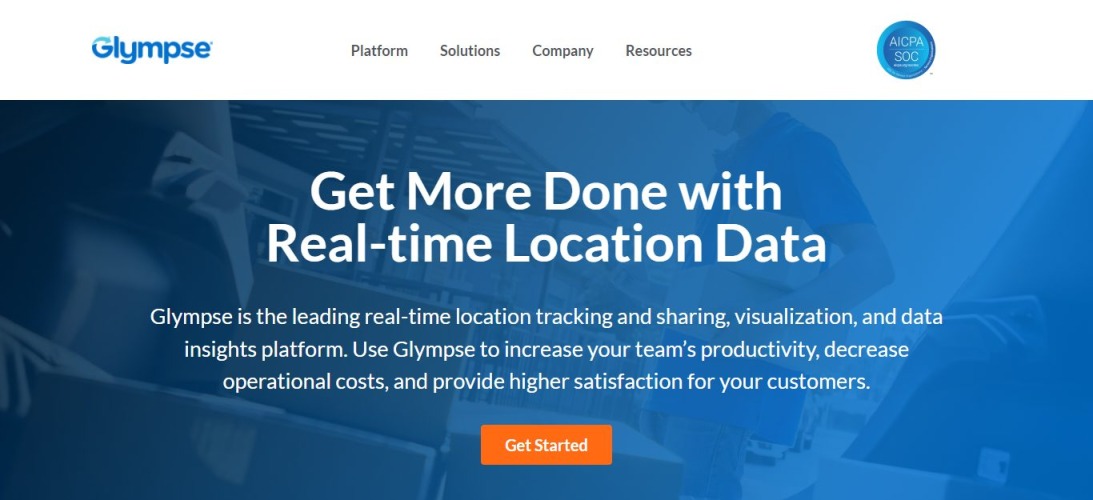 When talking about free phone tracker applications, how can one avoid Glympse that is liked by all the family members worldwide? It is very efficient to track the activities of your family members, especially the older ones who are unaware of cybercrime. You can create your group in this application using which you can extend your community connections.
They have a dynamic map using which one can locate their phone or the user very conveniently. This is one such application that does not charge a single penny for all their services lifetime. Furthermore, this application is mainly used in the business field to increase the productivity of the workers and decrease the operational cost of the organization.
You can understand the real reason stress of your employees and can narrow it down to make them more productive and create a performance-driven culture in your organization. Furthermore, this application has smart business intelligence that can understand the insights of the employees efficiently and thus is mostly used in all the industries worldwide.
More than 10,000 customers download this application every hour and have increased the average engagement rate by 7% each minute every day.
---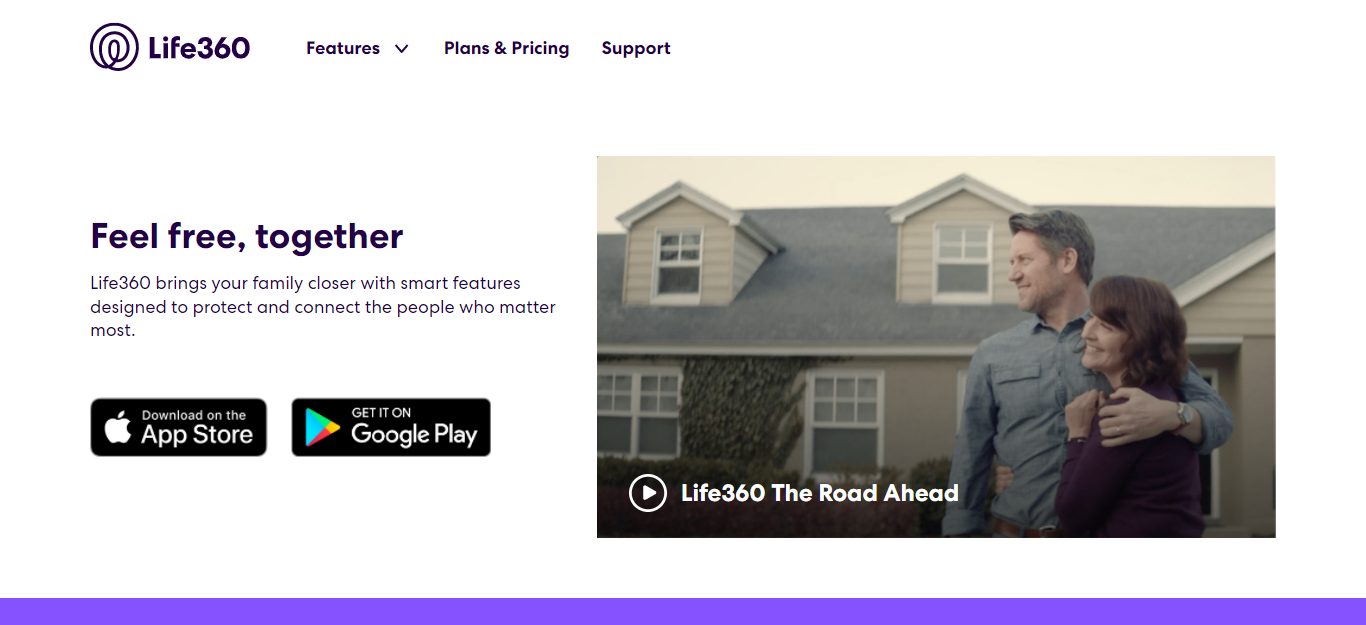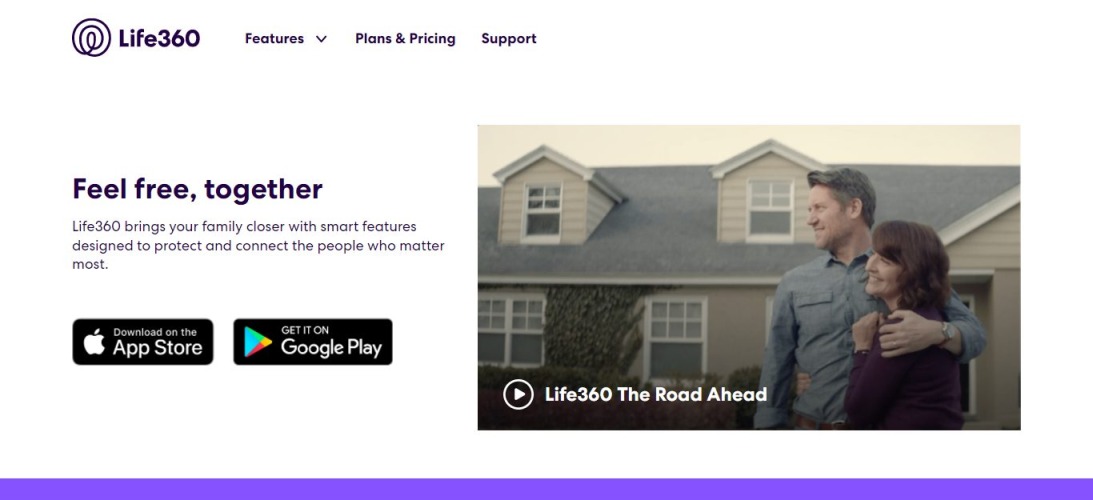 Life 360 is designed for Android devices and is a free mobile tracking application containing all the location-related features. One can easily share and save the history of the location on their devices for future use.
If you want to add an alert for any place, you can easily identify and mark the same for any emergency. It has an automated SOS feature that will enable you to talk about your favorite location and emergency in just one click.
But to access these advanced features you will have to invest an amount ranging from $10 to $200 each month. Automatically this application saves the location and driving history for seven days and will also get you the crime rates of any particular area if your GPS is on and you are likely to enter such a place.
Life 360 is a complete protection application that is an all-time aid for 24/7 dangerous situations. You can install this application on their smartphones so that they can protect themselves and stay aware even if you are not around.
---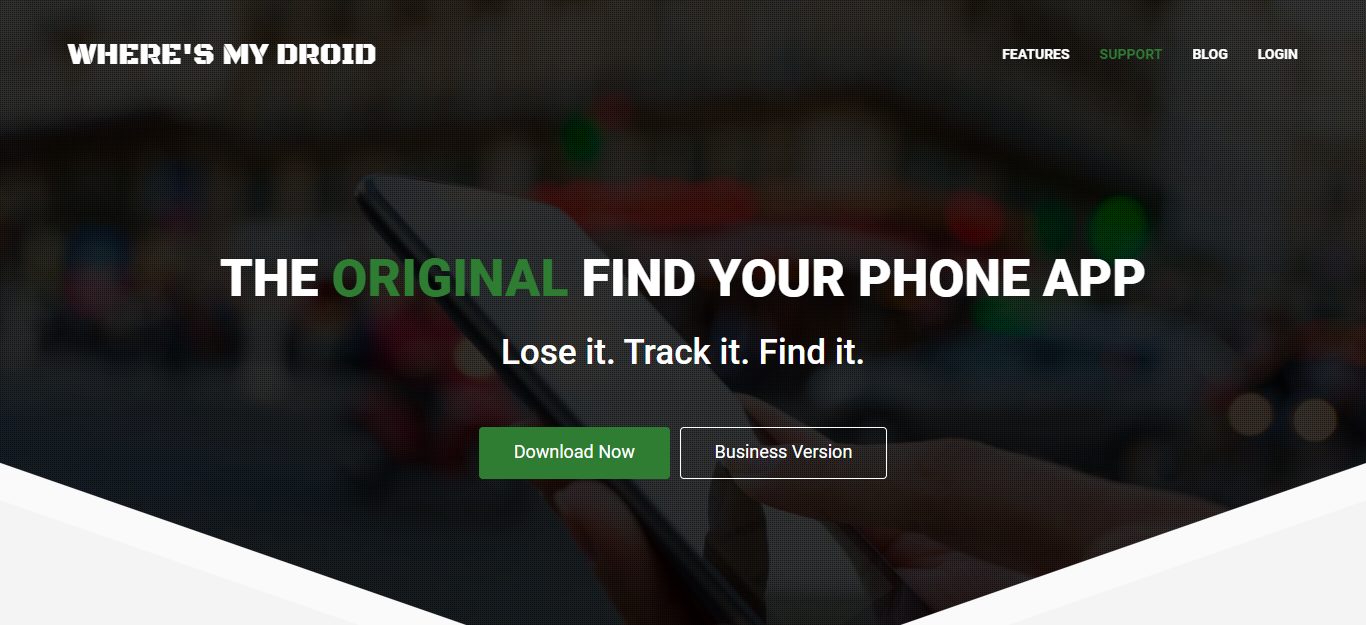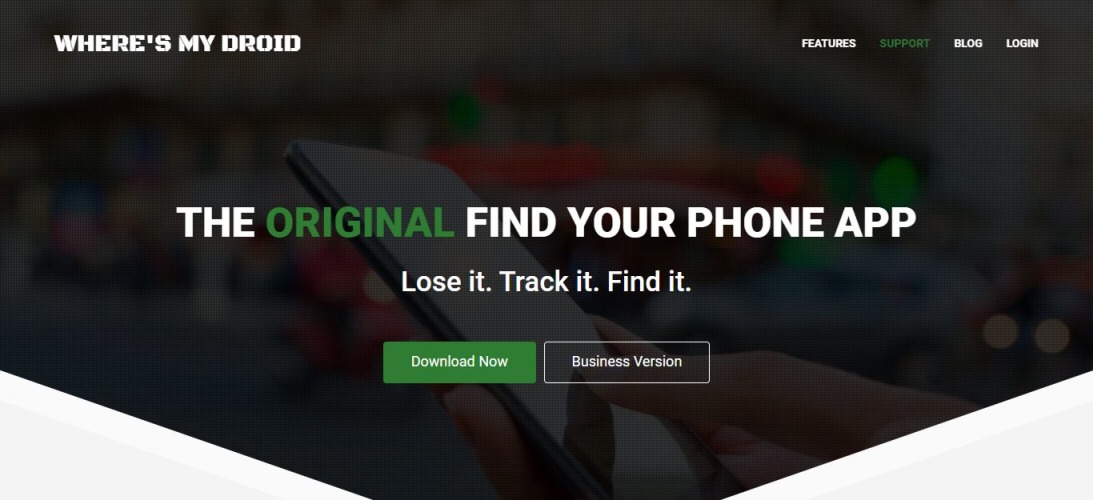 Android is more vulnerable than iOS. Therefore, more security applications are designed for Android users compared to iOS users. Another such application is this where's my Droid that informs you about your phone's location and its contents all the time and you can get it connected with other devices as well.
It has a separate remote lock feature that will protect your smartphone's content from getting into the wrong hands. The GPS flare feature is very powerful and can manage all your locations and pathway very easily and conveniently. Although most of the features are available free of cost, there are certain advanced features for which you will have to pay a minimum amount.
If you are constantly worried about your data security, then you can install this application on your device to protect your content and to track it down 24/7 from any other 3 devices you want.
---
Famisafe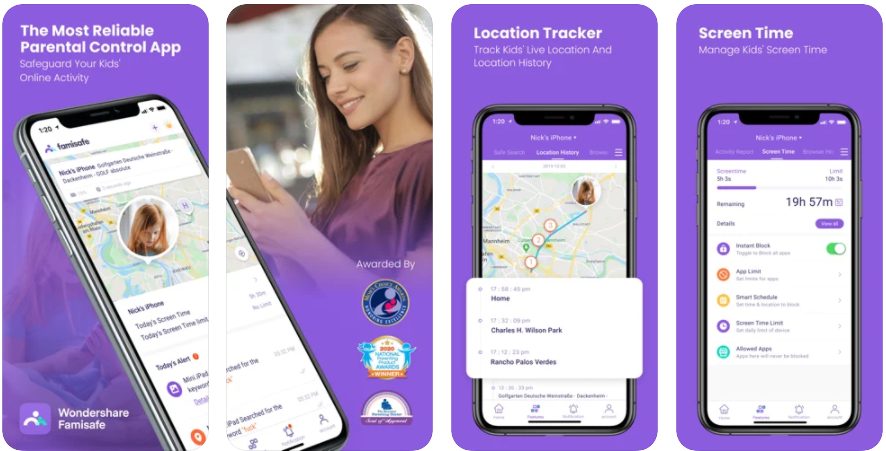 Another highest-rated application preferred by both Android and iOS users is this application that is mostly used by parents to control their kids' activities. This reliable application can not only detect the unwanted content of your target device but will also look the same for them. It has a separate parent shield that will protect your kids from all sorts of cyber risks such as sexual predators bully etc. even if you are not around.
Your kids cannot delete or hide any activities from you whether it is their screen time, tick-tock history, browser history, web filter, content manager, geofences, and images. You can also track their driving speed and real-time location using this application. This application has strong Artificial intelligence that will automatically block any application that feels to be nonsuitable for your kids such as porn apps.
---
Geo Tracker
This is one advanced GPS tracker that is very helpful for people who travel a lot. This application will not only provide you with road assistance but also calculate certain necessary statistics such as the maximum speed of your car, the slope you are in right now, the altitude you are targeting, the length of the track you want to cover or you are covering currently, and others.
This application supports Yandex maps too. If you are visiting the countries like Russia and other CIS countries, Google Maps will not operate in such a region. You can easily access the Yandex maps to track your way.
The mileage tracker of this application is highly appreciated by the users that are connected with the ascent and speed of your car and it displays on the screen of your phone instantly. This application is feasible for both Android and iOS users and is accessible from windows too.
---
Gps phone tracker and Mileage Tracker
Another very good family phone tracking application meant for Android users is this mentioned application. This is mainly preferred to calculate the mileage one is covering during its journey.
This application is free for all Android users and it is very useful to track the mileage of any journey. Unlike other applications, this application instantly updates the GPS and the location you are in.
It does not contain multiple features to track all your activities and only focuses on your location and road assistance. Mostly the parents are concerned about their teenager's aggressive driving behavior.
Then this application can be a bliss for such parents who can easily track the location, mileage, and driving speed of their kids in an instant. In case you are entering an unsafe location or the upcoming pathway is not good for driving, this application will ping you instantly.
Conclusion
These above-mentioned free phone tracker applications are currently the best in the market and will help you to protect your data and phone all the time.
There are also many other applications out in the market that you can install to track your devices in case required. Time's gone when you need to be constantly worried about your kid's and family members' safety.
You just need to install this device on their smartphone and you can track them and their activities constantly. The artificial intelligence of these applications will also protect them to an extent when they are out of your reach.