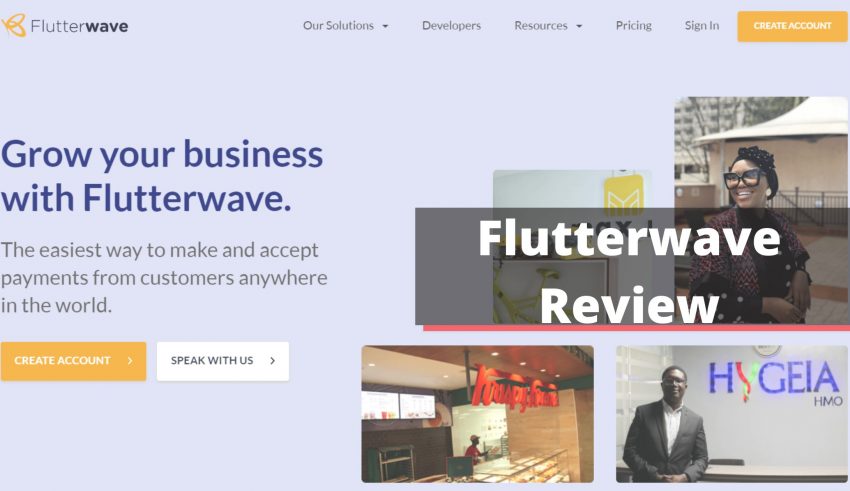 Out of the many concerns, our online activities pose today, the foremost revolve around financial transactions. Although the saga of online shopping has made our lives pretty easier, it comes at a cost. This is because online transactions leave enough room for security-related issues. Especially when it comes to making transactions across large regional differences, the stakes are high. This is where secure online payment platforms like Flutterwave come in; here is a Flutterwave review to help you with all the information you need about it.
Money forms the basis of living across various aspects. All our life activities today have got something or the other to do with money. From basic necessities to hobbies, everything involves money, finances and transactions.
After all, we make transactions for a variety of reasons, don't we? Loaning money out to friends, buying something for ourselves or our loved ones, paying our employees or even for paying monthly rents and bills. Gone are the days, however, when each of these services was a matter of cash and pennies. Today's world is the world of cashless economies and online transactions.
Online Payment Systems: The Present and the Future
With governments around the world promoting the culture of "going cashless", a number of digital payment services have come to the fore. These platforms have ventured out into multiple possible domains. Today, one can sit on their couch at home and shop for cars online, without having to pay a single unit of money in cash. Gold, furniture, electronic appliances, clothes, shares, companies and even properties can be bought online. It is only a robust online payment system that can give one the power to do this.
One such popular online payment happens to be Flutterwave. The Nigerian payment solution API functions not just across multiple African countries but the entire world. It has seen immense growth and popularity in whatever little time it has seen. In this Flutterwave review, we try to assess the platform's history, features, pros, and cons.
What is Flutterwave?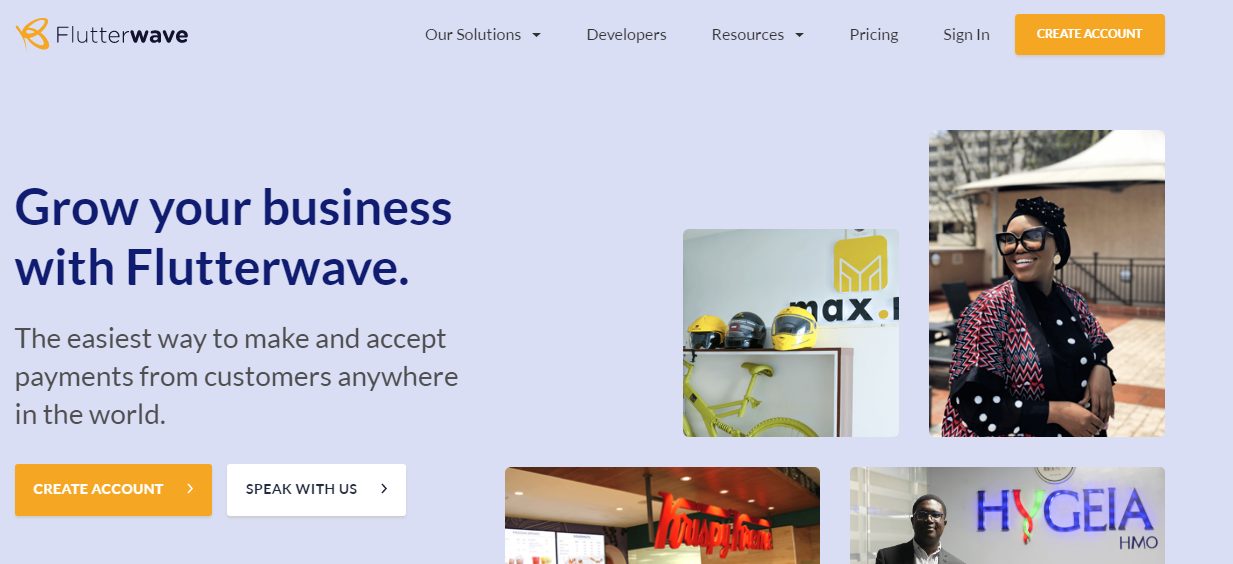 Flutterwave is a licensed online payment platform, which was founded in 2016 by Iyinoluwa Aboyeji and Olugbenga Agboola. It did not take the platform long to make a mark for itself. Thanks to its secure infrastructure, simple user interface and innovative premise, it amassed great popularity in no time at all.
Flutterwave deals in not just accepting and sending payments but also rolling payouts and managing business funds. All these functions from a single platform – that is some seriously good service integration. This is one of the top reasons why it sees widespread usage globally. No wonder, Flutterwave reviews always speak positively about its impressionable functional premise.
Who uses Flutterwave?
There is no doubting the fact that Flutterwave sees billions of transactions globally. In fact, it is the most opted payment partner of almost all the biggest Nigerian businesses. The reasons behind this impressive usage are, undoubtedly, its reliability and transparency. At the same time, Flutterwave is also trusted by some of the biggest global names. These include Uber, Nairabox, Accessbet, Max.ng and thousands of other businesses. All of these platforms have shown high degrees of dependence on Flutterwave when it comes to online transactions.
Flutterwave is the ideal choice for those who wish to build payment solutions for various transactions. For instance, PayStack uses Flutterwave for its payment solutions rendered for merchants and customers alike. At the same time, Flutterwave also sees usage among online buyers. It has a consolidated presence in more than 150 countries across the world, either directly or in collaboration with some platforms.
Flutterwave is also the ideal choice for cross-border payment services. Although it does charge a nominal fee for local and international transactions, you can create an account with them free of cost. Besides, all major popular cards, like Visa, MasterCard, Verve, are accepted on the platform. This makes it ideal for e-commerce platforms as well.
Flutterwave Review: Features and Products?
Flutterwave offers its services in the form of two main products – Barter and Rave. Barter is that product of the platform which aims at helping users lend more attention to entertainment and fun, and not expenses and savings. That is to say, Barter takes care that the user can enjoy multiple opportunities on the best of deals without having to go back and forth to check their balance.
Barter is used by more than 30,000 users globally. It handles everything for users, starting from deals to processes and payments. Its feature of virtual cards is already a hit online, allowing users to shop online without having to use their physical cards at all.
Rave, on the other hand, is more focused on secure digital transactions online. Using Rave from Flutterwave, one can transfer money to people anywhere in the world in a matter of a few clicks. The security and reliability of Flutterwave come to life with the simplicity and appeal of Rave.
With this product, you can handle not just one-to-one payments but also larger pay-outs involving hundreds of people. Besides, you can integrate the payments system with tools that make the task easier for you. No doubt, Rave is a trusted method for rolling out payments by the biggest corporations worldwide.
Pros:
Easy website integration for web services, e-commerce or any other online ventures
Great customer support for anytime queries, dispute resolution and feedback
Advanced Fraud Protection (no wonder it is considered as one of the most secure digital payments systems today)
Interesting features like Virtual Cards are a hit with users worldwide
Processing charges fairly low compared to other similar services in the market
Integrates payment services across 68 gateways onto a single application
Cons:
Still growing, so will need some more time to make a well-established presence across all major global locations
Can improve on their social media game, which lags behind some of the major players in the market
Have not introduced Point of Sales devices which would have proved helpful for thousands of small businesses offline
The service is not available in all African countries yet, although it sees massive popularity wherever it has reached out (about 30 countries)
One-click payment feature absent: the user will have to fill out all relevant information, including bank details, every time they plan a transaction
Has not been able to manage frequent technical glitches related to network failures, channel transactions, system up-gradation, and other errors
---
Conclusion
Flutterwave is an easy-to-use, visually appealing, and highly efficient platform of today. It makes online payment so easy that you can literally call it something at your fingertips. Although it has not been around for very long, it has managed to make an impressive mark. Its solid global presence speaks for the success of its features already.
Besides, it can be used to send out funds almost instantaneously – something several payment services usually lack. This makes it ideal for purchases, bills as well as salary payments.
Flutterwave can be rightly called the future of payment systems globally. It is only a matter of time that Flutterwave and related platforms will take on the world of financial transactions. Besides, it can truly steer the world towards the cashless economies of the future.
This will not only make our daily lives and habits easier but also pronounce more safety for our trees. With the pace at which economies of the world, and especially of Africa, are developing, Flutterwave is soon to become a household name. Within such a short time, it has managed to impress millions of users globally, and will certainly continue to do so ahead.