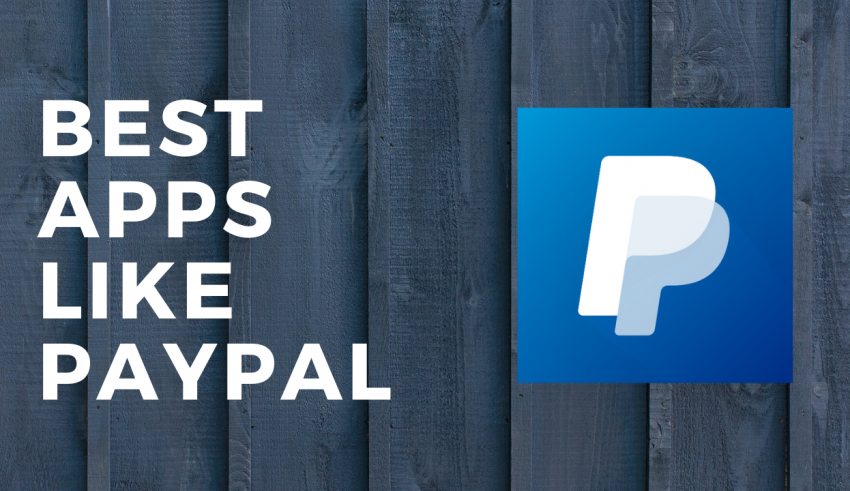 PayPal is a great payment tool trusted all over the world. It has various exciting features that have made it the leading payment gateway globally. It has great payment processing and reporting tools.
However, there are various reasons that may compel people to shift to other payment services. For instance, the cost-effectiveness of other gateways is a major fact that may influence people to go for other ways to pay for anything.
Moreover, PayPal takes many days to withdraw money, which may not be convenient at all. Hence, we've listed 12 such gateways that can serve as best alternatives to the former platform.
Here are the Best Alternatives for Paypal:
TransferWise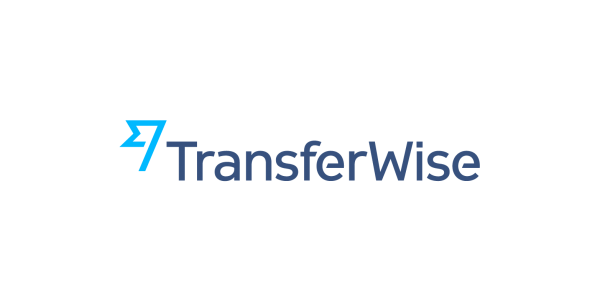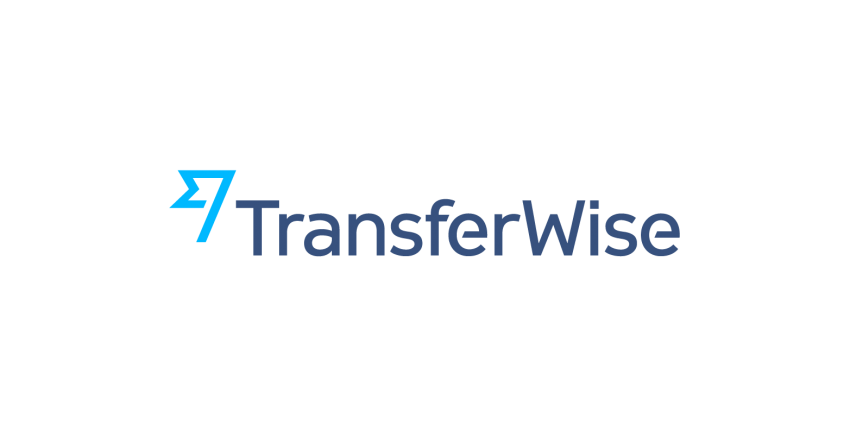 This is a great alternative to PayPal for people who need to transact international payments. It is a globally accepted method of payment. It provides the real exchange rate, which is indeed a remarkable fact. It can be used for business payments too. Further, you'll receive support for Apple Pay (iOS) and Google Play (Android).
Features include 40 currencies, run payroll, batch payments, charge clients, etc. For enhanced security, you are free to Set up 2-step login on the official application. Some advantages are transparent pricing, borderless account, and low cost-usage. Unfortunately, some cons also prevail.
These are money restrictions in the borderless account, no extra features such as recurring billing and non-availability of money sending and receipt over modes other than a bank transfer.
---
Google Pay


Android | iOS
Being a product of Google, this product does not need any introduction. It is relatively a faster and simpler way to pay on websites, in apps, and in-store using cards saved to your Google account. Users can pay utility bills such as electricity, mobile amongst others. They get multiple payment options. A highly advanced audio-based QR system can facilitate easy payments.
This payment solution is largely free for everyone. Moreover, businessmen can use Google Pay to deliver special mobile offers and recommendations to their valuable clients. People who use debit cards and bank transfers should be happy as this service is completely free for them.
However, credit cards are charged at a nominal amount. Having a glance at the positive points reveals time-saving, cost factor advantage, high level of security, free payments, etc. The major thing that can bother some people is the compatibility. It is only available on iOS and some Android devices.
---
Amazon Pay


It is an amazing PayPal alternative that has a brand appeal. It has a simple and highly intuitive interface that expedites the payment process and improves the conversion rate. Hence, it is appropriate for entrepreneurs. You can use your Amazon account on various websites and apps for payment of items in a matter of seconds.
Furthermore, it has a separate service for E-commerce sites known as 'Amazon Pay Express'. You may need to get an overview of Amazon Payments features.
These are inline checkout, automatic payments, merchant website integration, and protection from fraud. It offers various benefits to users including familiarity, ease of payments, advanced security features, smooth interface & signup, and transaction fees similar to PayPal.
Don't forget that you also get Amazon's protection plan. Drawbacks include fees like domestic processing fees and the requirement of programming knowledge for online store integration.
---
Shopify Payments
As the name suggests, this gateway is primarily made for sellers. This service is a boon for every person who owns a Shopify store and wants to achieve great heights in the world of eCommerce. It has got support for all major credit cards. checkout is easier too. For more convenience, an abandoned cart recovery tool has been added.
A complete kit can be purchased containing a receipt printer, card reader, cash drawer, and an iPad. Use Shopify Payments with works with Facebook shops, Pinterest Buyable Pins, Facebook Messenger, Amazon, eBay, and a bunch of others.
The main highlights are discount codes, gift cards promotion, etc. Major advantages are seamless payment management, no transaction fees, compatibility with various accounting software, and third-party payment support. Limitations include less availability, sometimes account gets frozen, and high deduction during chargebacks.
---
Payline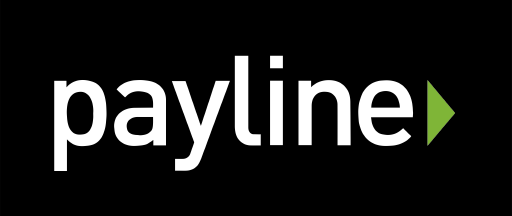 It is basically a payment gateway that is used for mobile, online, and in-store payments. It is very suitable for in-store payments. The fees vary on the card type. The service is based on an interchange model that is extremely transparent. There are tailored packages for business owners. Particularly, companies can opt for the Payline Shop package that comprises robust card processing resources and functions.
Besides these, you'll get a ton of features. Prominent among these are card recognition, automatic retry function, one-click orders, easy implementation and management, transactions to the best banks, etc.
Benefits include flexible pricing structure, robust supporting hardware, cheaper transaction fees, a fully-featured API, etc. The major downside is the difficulty in forecasting the fees in the interchange-plus pricing model.
---
Stripe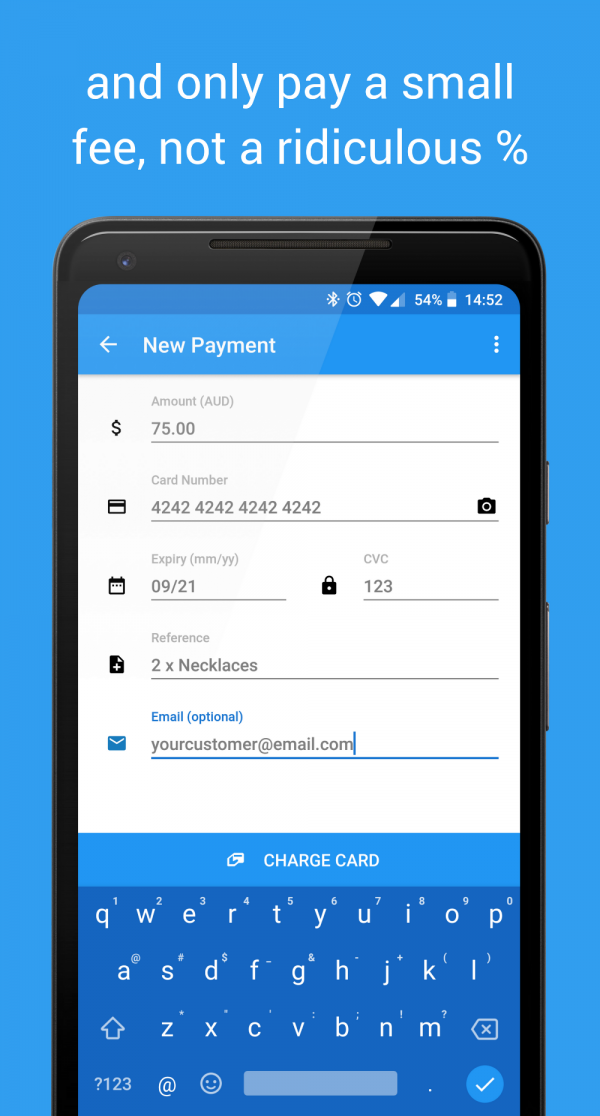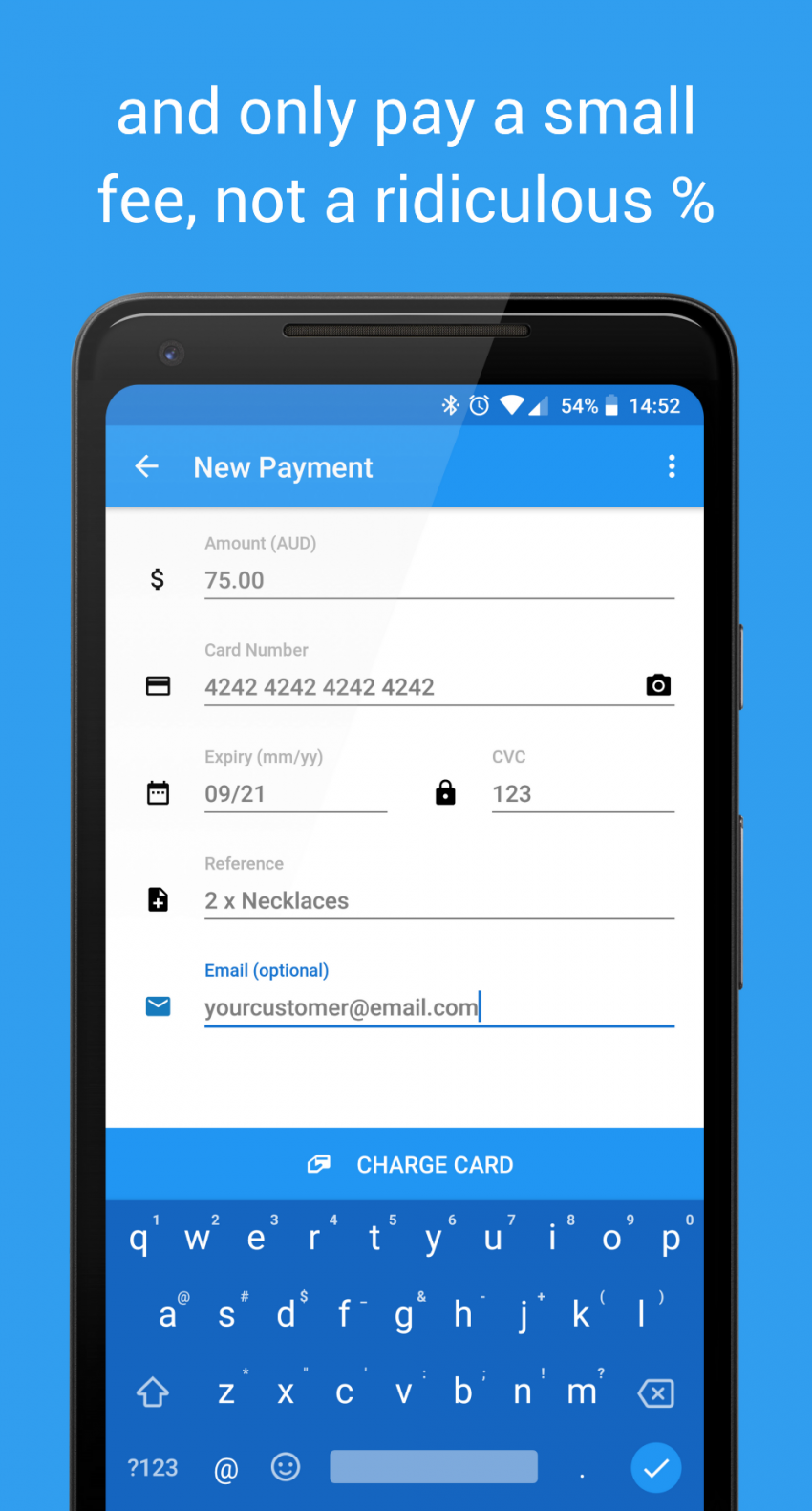 It is a highly intuitive application when it comes to online business. Accept payments from each and every corner of the world. And deposits your money into your bank account in an instant. Stripe is one of the most streamlined payment services having many partners. The transaction fee charged is almost similar to that of PayPal, which is indeed disappointing.
This service boasts of flexibility and customization. However, this option can only be made into effect by programmers and not a layman. For those who are intrigued by this app, the characteristics include embeddable checkout, open-source plugin, mobile-friendly interface financial reporting, consolidated reports, accounting integrations, unified payout, custom UI toolkit amongst others.
Pros include mobile payments, real-time fee reporting, fair pricing, and support for apple and android pay. You only get to pay for what you use. Certain limitations are a 1% transaction fee in case of international cards, the requirement for programming knowledge, and waiting before the money is actually accessed.
---
Authorize.Net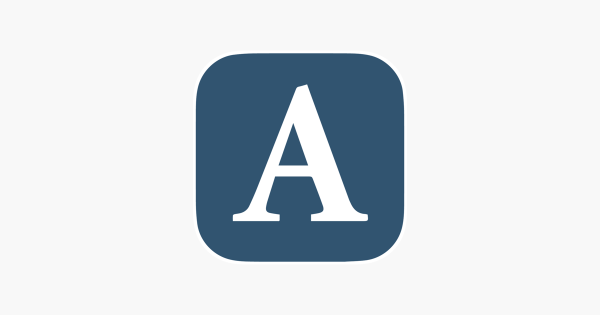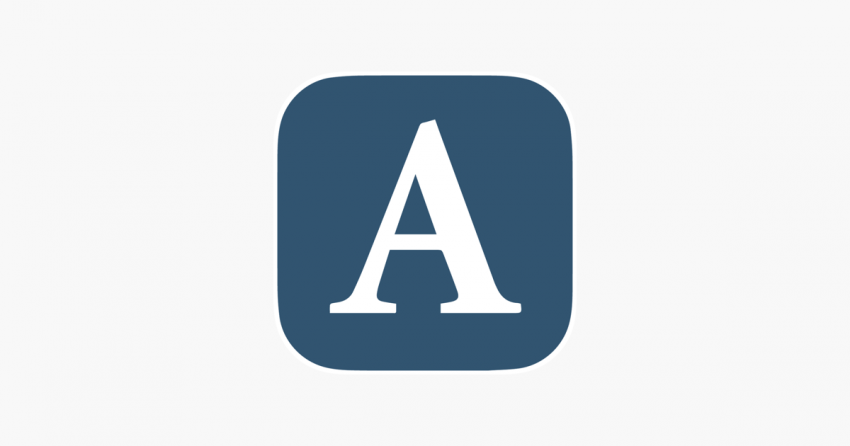 The service is suited to small businesses that want a loyal customer base and security. Since its inception, it has succeeded in providing payment services to over 400,000 merchants. Authorize.Net is a subsidiary of Visa and has the best customer support. This payment solution is very reliable and user-friendly.
Moreover, it can be integrated with other providers like Visa Checkout, PayPal, and Apple Pay. It is not made for personal use. You will get a number of ancillary products and services. Sellers can even transform their PC into a virtual terminal with the company's free Virtual Point of Sale software and a USB-connected card reader.
Going further, features reveal Fraud prevention, Payment security, verified merchant seal, Mobile commerce, Real-time payment processing, Transaction reporting, Support for MasterCard SecureCode, etc. Its advantages are free 24/7 support, sync with QuickBooks, no setup fees, security, free mobile application, etc. Downsides include the lack of support for personal finance, a monthly gateway fee, and chargebacks.
---
Skrill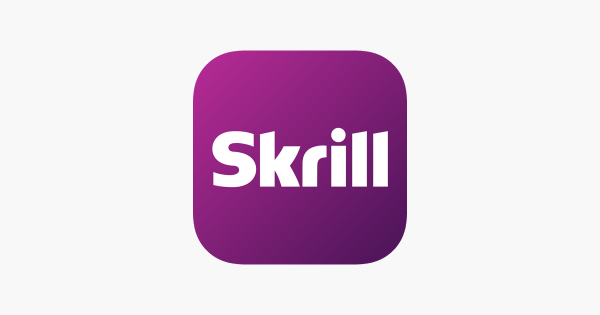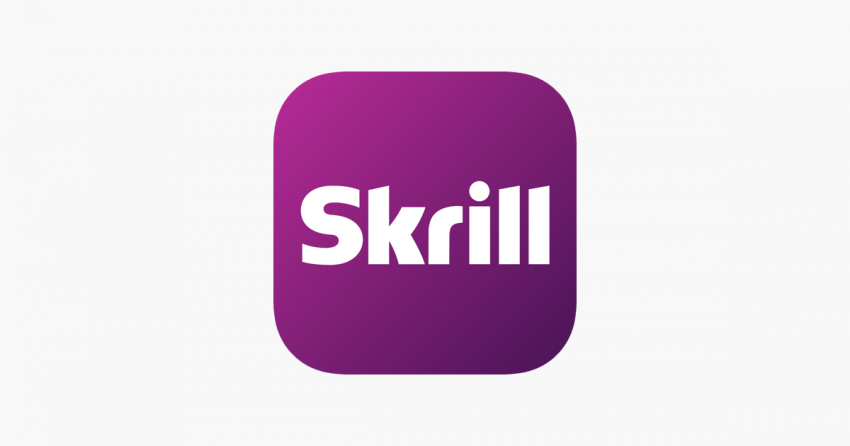 Skrill is an ideal destination for those who deal with cryptocurrencies. Some distinctive features make it a great PayPal alternative. You can upload funds, withdraw funds, and send funds to various people.
These are faster payments, a prepaid debit card, strict fraud prevention tools, and of course the low fees. It has apps for both iOS and Android. Setting up a Skrill account is a cakewalk. Characteristics include Free account, Email transactions, Fast access, etc. Furthermore, you get all your data in one place. There are many benefits that this service provides to users such as playing games, global usage of one account, enhanced security, rapid payments, and many more.
Certain things that you may dislike include disappointing customer service. Due to strict fraud prevention tools, accounts of most of the users are frozen by the company.
---
Square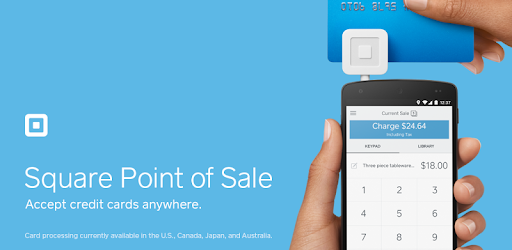 It is basically a point-of-sale service. Swipe cards without an internet connection. You can also print receipts for customers. Some exciting characteristics are cards, cash, checks, & gift cards, integration with eCommerce stores, simple checkout workflow, etc.
Benefits are shopping cart integration, virtual terminal, a free domain, and online store, add-on services, absence of monthly fees, suitable for low-volume merchants, etc. Limitations of the service include a limited reach, unstable accounts, not an ideal choice for high-risk merchants, etc.
---
2CheckOut
2CheckOut is a wonderful service that can be used in place of the popular gateway PayPal. The things that prove their superiority are 87 currency options, 30 languages, and availability in about 200 countries. Not only this, but the checkout experience can also be customized by the users.
The main features of this product are account updater, customized subscription plans, various payment methods, eCommerce integration. It is available in many languages.
With more than 300 fraud checks per transaction, none other payment gateway is more secure perhaps. Using this service means you get customizable checkout options, recurring billing, merchant account integration, support for leading payment methods such as Visa, MasterCard, etc.
Even get integrations for more than 100 online carts. Cons are high payment chargebacks, a high currency conversion, etc. Still, it is one of the best payment services currently.
---
Worldpay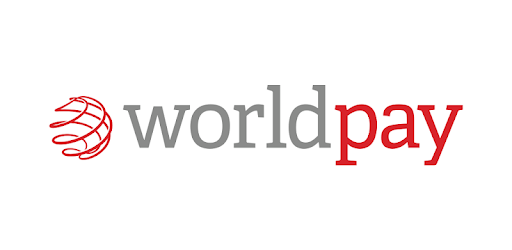 This payment processing platform has support for many payment methods like credit cards and debit cards. It operates globally. The payment platform is specially designed for SMBs, and enterprise organizations.
For the best results, you can integrate Worldpay into your website. Keep track of your payments with real-time reporting functions. Protect your merchant account with a password. It supports online and offline card transactions, which can work best for most people. It has outstanding capabilities.
For instance, it prevents various risks and frauds. Further, the package includes multi-currency payment options, industry solutions, Virtual payment terminal, Alternative payments, Transaction cost optimization, Data & analytics amongst others. The pricing schedule of Worldpay is pretty diverse.
It offers a host of benefits such as interchange-plus pricing, 24/7 client support, etc. The main downright is that you'll have to commit a 3-year contract with the company and a hefty amount will be charged at termination.
---
Braintree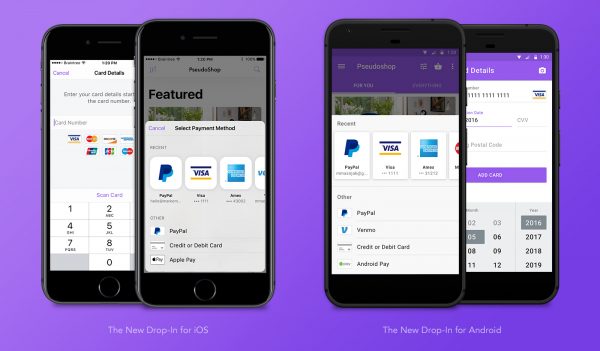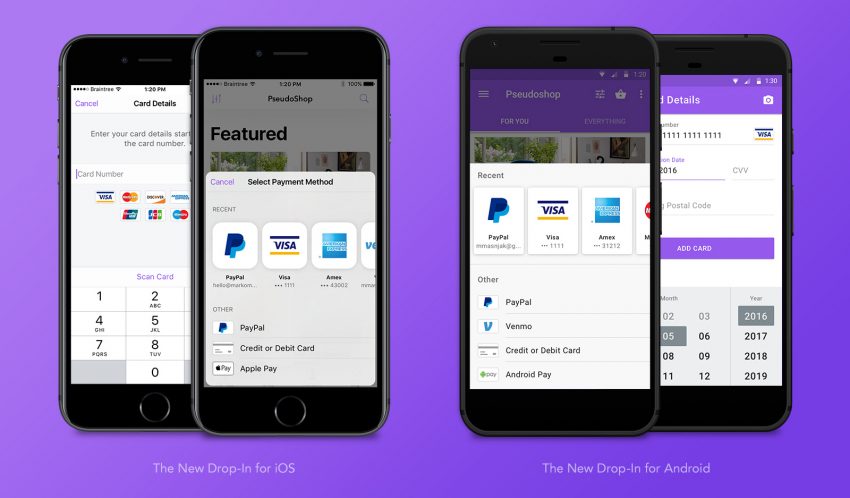 Android
This PayPal service can be considered an alternative for PayPal. The only distinction is that it is aimed at large corporates such as Uber, DropBox, etc. It provides a seamless checkout experience. It can be integrated with PayPal and other payment providers including Apple Pay and Google Pay. For customization, it requires programming knowledge.
Positive things about this service include straightforward pricing, more features, marketplace payments system, multiple payment methods, efficient customer support, etc. On the contrary, certain cons also prevail. These are the requirement of a separate merchant account, other fees, etc. You should definitely consider this if you want to unlock all the features.
---
Dwolla
This sophisticated payment solution is appropriate to the needs of emerging businesses. Some major highlights of this PayPal alternative are developer-friendliness, checkout customization, etc. You'll get the payment infrastructure that you actually require.
To name a few, the benefits are expedited transfers, easy bank verification, fund management, dynamic dashboard, on-demand transfers, powerful branding tools, etc.
Further it has a flat fee, instant cash transfer, automation of mass payouts, 99.9 percent uptime, and high-volume bank transfers. Talking about negative points, some things that may disappoint you are non-suitability for international transactions, high monthly fees, etc.
---
Conclusion
These were the top payment gateways that are the best alternatives to PayPal. We hope that this article will assist you in selecting the right payment platform for yourself or your organization.
We recommend a critical evaluation of various factors such as cost, reliability, customer support, hardware support, etc. before the actual app/service is chosen. You should also have a look at the reviews. For some users Google Pay and Amazon Pay may be the best services. But for others such as sellers Shopify may prove to be a success.
Rest everything depends on you. No longer should you worry about payment as this list will deprive you of all the anxiety related to various payments. Choose your payment service wisely and get success in your business and life too.