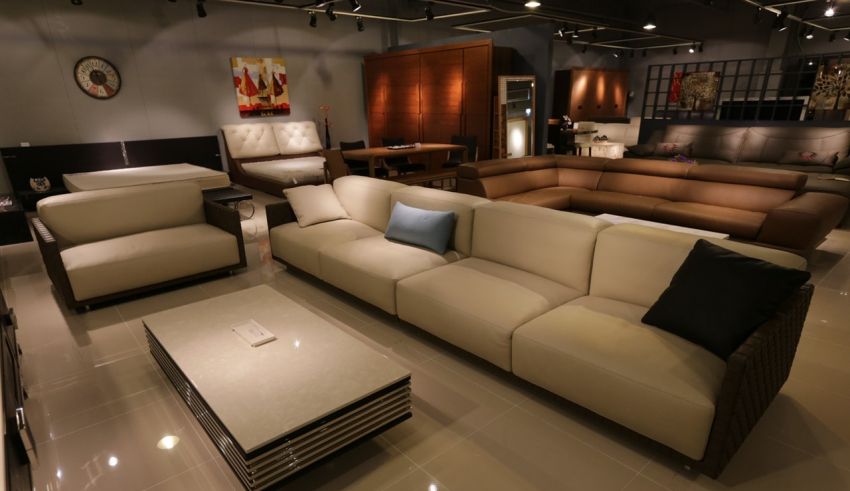 It's undeniable that shopping at a furniture store is oddly satisfying. From sitting on tons of couches to trying out bedside lamps to your heart's content is another experience altogether. But lets face it, hardly any of us have the time and energy to do that anymore. In terms of selection, the internet has pretty much every store online there is at your disposal with just a few clicks.
I'm not denying that internet shopping can be a bit snagging at times, but look at all the amazing deals you can grab! Shopping for furniture online lets you choose from the brands you love, with tons of options in just about every style and at varying prices. Below, check out our list of best websites for discount furniture you can grab at unbelievably low prices.
Here's The List Of 10 Best Online Furniture Sites In USA:
One of the best and the most reliable liquidation stores in the States, Quicklotz has massive inventory in a wide variety of styles. They carry everything from furniture to decor to appliances and are an amazing store to get your dream furniture from. They have some mind-blowing deals on liquidation truckloads that are enough to have your furniture needs sorted.
Quicklotz sources its inventory directly from trusted stores like Amazon; the items that didn't get sold on sale, refurbished and liquidated items are all available here at extremely discounted prices.
---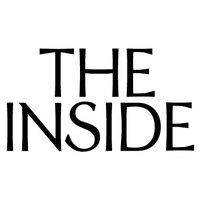 The Inside is an online home furnishings brand that believes in the joy of decorating. They make furniture fun, with access to more design for more value. Think of them as your shortcut to a chic home, for every style and budget.
The Inside believes that creating the home of your dreams — and having a great time doing it — should be an accessible experience to everyone, not just a few. They started with a simple goal: to bring the high-end experience of customizing fabric to furniture online at a cookie-cutter price.
---
This affordable to high-end online furniture store is the perfect place to quench your thirst for some quirkiness. We're convinced that there isn't anything that Wayfair hasn't got! You want something in particular, Wayfair has it.
In addition to their cut-rate versatile inventory, the shipping is free on items over $49! You can even grab upto 70% off on selected items almost everyday.
It literally couldn't get cheaper than this!
---
Overstock.com is literally like your indulgence in "cheap thrills." In addition to everything being on sale all the time, this online store runs daily and weekly flash sales. They specialize in modern to contemporary type of furniture ideal for every nook and corner of your house and your office.
Their linen and sofa collections will leave you absolutely mesmerised and is the perfect choice for decorating not only the inside space but outside space too. Their perennial 70% discount on selective items and free shipping are almost too hard to believe, but we're going to have to pinch you because yes, it's true!
---
Worldmarket specialises in furniture according to your taste and how you'd want to redecorate each room of the house. Their site has clean-cut specialised corners for furniture for various rooms of the house from where you can shop as per your preferences; shop by room, shop by taste or even shop by mood.
They have some amazing inventory for inside as well as outside spaces. As if this was not enough, they even offer discounts to new customers, 60-70% off on selected items and free shipping on orders above $150.
---
Target is the store you know about and love already. There's not much to be said here as the world's largest retailer, Target partners with various decor and furniture designers to bring you the best, always.
You can even score free shipping on some orders when you spend more than $35, which honestly, isn't hard to do. You can order online or even pick your items from the store, totally your call!
---
If you're looking for vintage-boho decor items, this is it! Urban Outfitters' glaring vintage cum romantic collection of furniture and home decor will leave you lusting for more. From scented candles to super comfy cushions to chic dressers and everything in between, their inventory is extremely eye-catchy and economical.
Urban Outfitters has this 'studio-apartment' like feel; small and cozy because most of their products listed under "Home decor" are suitable for small spaces like single rooms or studio apartments. With furniture starting at just $30 to free shipping on orders above $50, Urban Outfitters is one of the most economical online stores there is.
---
Owned by Wayfair, Birchlane specialises in basic type of furniture suitable for people who love minimalistic furnishing. Minimalism is a type of preference for some with the motto "the less, the better." Birchlane's subtle yet elegant collection of minimalistic furniture is absolutely perfect for those who like to keep it simple.
Their multifunctional sofa beds and dining tables are finely crafted to save space yet look classy. They offer free shipping on $49 and above, some great discounts perennially on certain products and exciting seasonal sales. Hurry, before your favourite coffee table gets off the rack!
---
Adding a dash of contemporary charm to your studio is the new fad. Jet's specialised contemporary furniture collection is perfect to go with any kind of office set up to high-end upstate houses.
Not just that, while you're at it, you can even stock up on household essentials like personal care and pantry staples. Plus, adding more to your cart lowers the order total. Additionally, they offer free shipping on orders over $35 and free returns. This store is definitely our safe haven in times of crisis!
---
With Dot & Bo's quirky listings ranging from "rustic farmhouse" to "organic minimalism," you are bound to get something for your taste and vibe. They have tons of unique varieties to choose from and even specialise in customised home decor items which you won't find anywhere else.
With well-curated hand-picked inventory, they offer some great discounts with free shipping for many items. Dot & Bo carries furniture in every style and price range, and by many top brands.
---
Also Check: 10 Best Interior Designing and Decorating Apps for your Home (2020)
---
Well, there you go!
The thought of buying furniture is unnerving in the first place because of money and efforts it involves. But with our list of best online furniture sites, you can actually minimise your efforts of visiting the brick-and-mortar furniture stores.
There are innumerable stores online selling you furniture but we scoured the internet in order to bring you the best. You need not worry about the quality of the furniture arriving at your doorstep ever again.