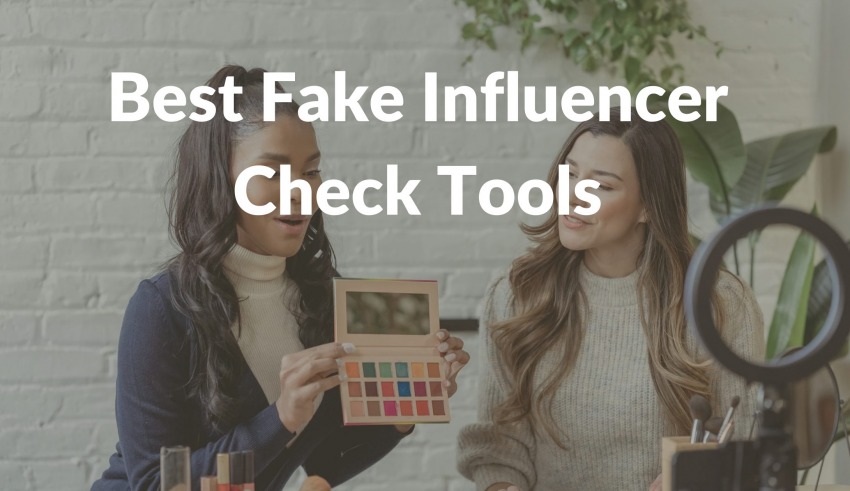 Influencer marketing is extremely popular nowadays. Brands are seeing influencer marketing as a great opportunity to get good engagements for their brands. There are influencers in various social media platforms that do not use legitimate methods to gain their followings. They have fake followers and fake engagement. Partnering up with these companies will not do your company any favors. You will pay for the promotion but not get any results. Followers have become one of the most common metrics to measure the influence of a follower but it is not accurate. We have listed the best fake influencer check tools to prevent you from wasting your money on fake influencers. These tools can help you find the best influencers for your brand as well.
Here is the list of 10 Best Fake Influencer Check Tools-: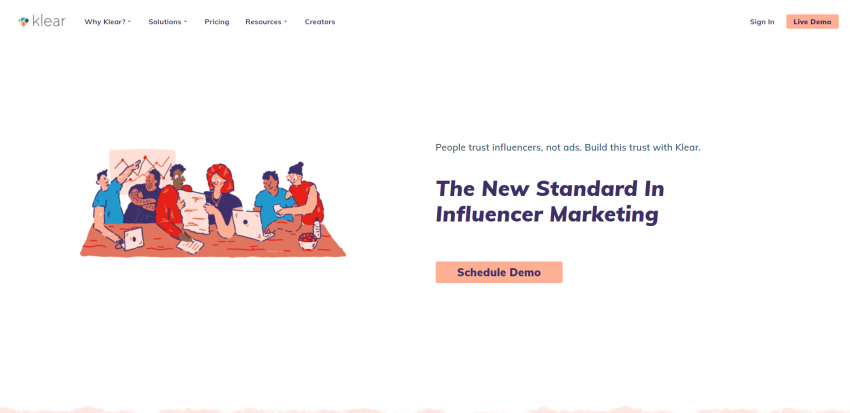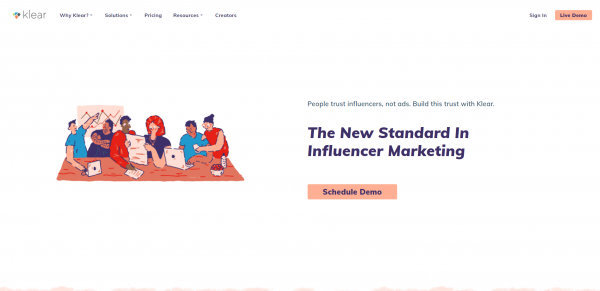 Klear has established itself as a leader in providing Instagram influencer analytics. They have carried out a detailed analysis of the Influencer marketing field. Doing so h+they have determined the key factors that are needed to be a reliable influencer. They use their technologies to filter out the real influencers from the fake ones. Klear has essentially created a high detailed database of Instagram influencers. This list is regularly updated and maintained with top-quality statistics.
Klear has developed multiple tools to check the authenticity of an Influencer. Their FakeSpot technology has been programmed to weed out fake engagements. It analyzes the engagement that an influencer has and can determine which interactions are fake.
The tool has an accuracy of 83% as claimed by the company and performs well in identifying fake engagements. The tool analyzes the behavior of the follower base of the audience. Using top data analysis they can figure out the percentage of fake followers an influencer has. These tools help you get deep insights into the actual influence that a creator has and helps you make the right choice.
The company offers you a free demo where you can gain experience as to how well their tools perform. You can also enlist the help of an Instagram expert who helps you with the checks. You have to contact their team to know about the pricing details of their products. A bid reason for their success is that they do not make unrealistic claims like other companies. They provide you with all of the tools and statistics that you could require and you have to apply them to your account.
---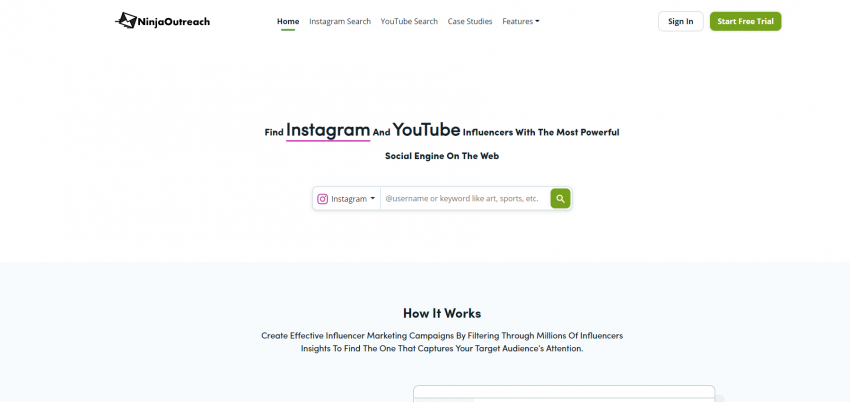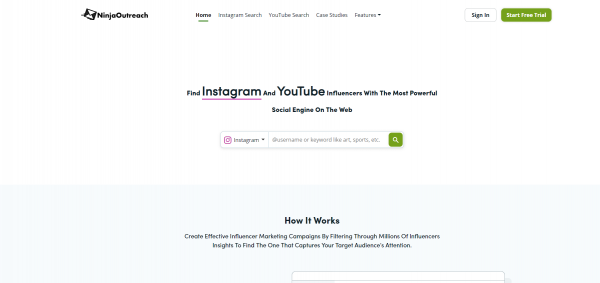 When paying for promotions through an influencer, you expect to see results. Ninja Outreach helps you find reliable influencers. Ninja Outreach is one of the top fake influencer check tools available online. It is a professional tool that you a deep dive into the engagements and statistics that influencers have. They cover influencers on Instagram, Youtube, and Twitter. The support for multiple platforms makes it quite useful as you can compare influencers over different platforms.
The tools developed by Ninja Outreach gather data about millions of Influencers. They store this data on their website and users can access detailed information about all of the influencers. Using the tool is very simple. You just need to log on to their website and search for the username of the influencer. A handy feature that they provide is you can search for influencers with specific keywords. You put in a keyword and it shows you the most suitable influencers.
The tool provides you with an engagement rating for each influencer. This helps you to have a comparable score while determining who is a real influencer. The number of followers can be deceiving. Thus the company shows you the average engagement in terms of likes and comments that an influencer gets per post. Apart from giving the engagement rating, they help you understand those by telling you what engagement rating is good. They have free as well as paid packages available.
---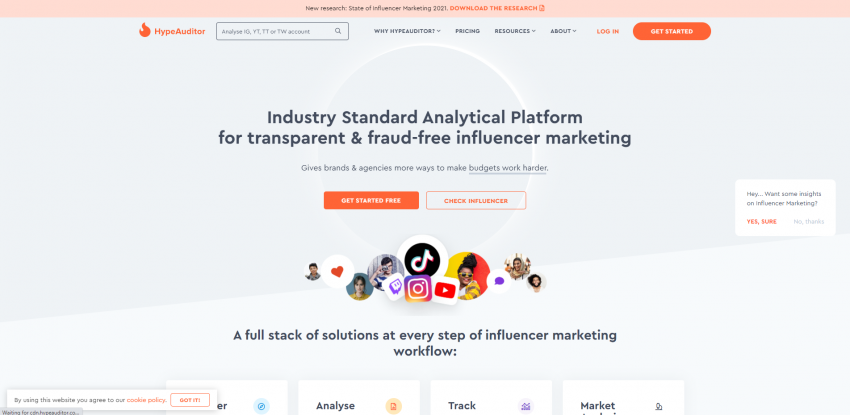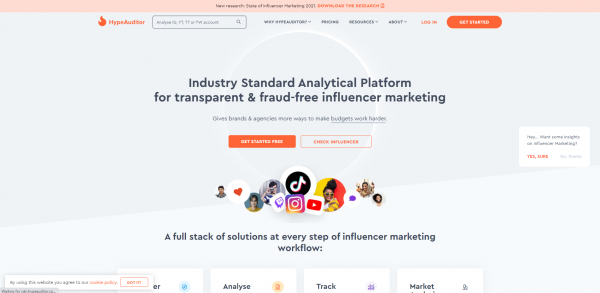 Hype auditor is an AI-based tool that falls under the category of some of the best fake influencer check tools. They lay a great deal of importance on the quality of service and the performance of their tools. They have made sure that they never compromise on the quality that they commit to deliver to their clients.
With just a single search you can find all legitimate influencers. Their tools work every time to save their customers from investing in fake influencers. They use over 35 detailed benchmarks to calculate which influencers fake their followings. Their software has not had wrong results and is often trusted by some big companies.
They offer a variety of packages. They charge based on the number of reports delivered. $30 for 1 report, 10 reports for $149, and 50 reports for $349. Their services have been so reliable that they have had several recurring customers. Their clients trust them to provide accurate data and they deliver on that.
---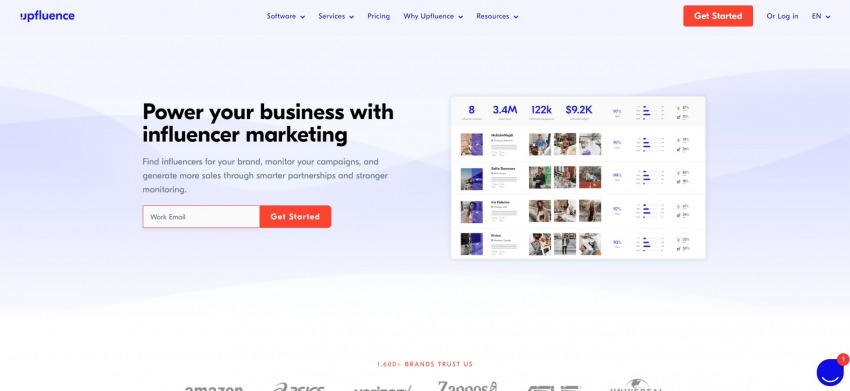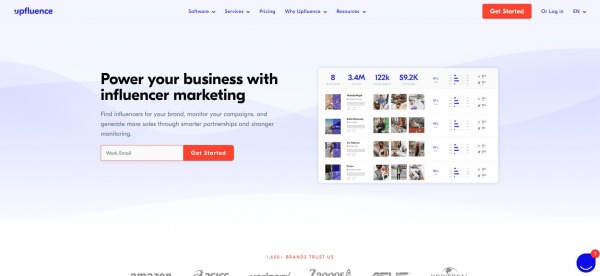 Upfluence has made a big name for itself in the Instagram marketing Industry. They have built a strong base of loyal customers who have complete faith in their software. Their exceptional performance has encouraged big corporations to use their software. Companies like Amazon, Zappos, Asus, Asics, Verizon, universal have used their services. They make finding the correct influencer as simple as clicking a few buttons. Using their software you have a detailed understanding of every influencer you want to consider.
With their tools, you can perform a deep dive into data and filter the results with over 20 advanced categories. They build a complete profile for the influencers that you want to search for. This profile has all relevant data and statistics that help you figure out if an influencer is real.
They provide you with the audience size, engagement rate, posting habits, and much more. The company provides you with the average likes and comments that an influencer receives. They even grade influencers on the different forms of interaction to help you better understand their capabilities. You get a platform where you can compare influencers based on different engagement criteria.
With an ever-growing clientele and powerful features, they have established themselves as one of the best fake influencer check tools. All of the data they provide helps you develop metrics to understanding the influencer is suitable for your brand. They have various packages available which have a combination of tools. The prices of these packages can be found by contacting their team.
---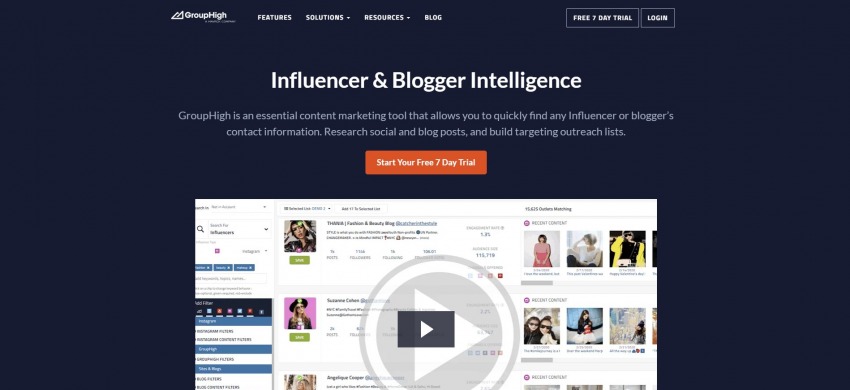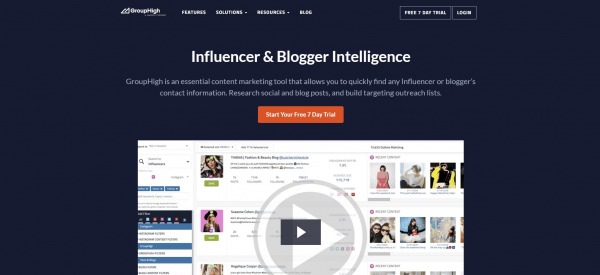 GroupHigh claims to have the largest blogger database in the world. The website revolves around an extensive database of Influencers. This is a detailed list that contains all the information that you could need about an influencer. They provide services for the three most popular social media platforms. If you want to find Influencers for Instagram, Twitter, and Youtube, GroupHigh has the potential to be the best company for you.
When searching for influencers on their platform you can apply 50 different metrics. This helps you to avoid all the fake influencers on the platform. The influencers can be sorted through their followers, engagement, and other categories. This list gives you concise information about the best influencer for your band. Their technology can differentiate between legitimate and bought interaction. This helps them to exclude accounts from their website that are not reliable.
The company offers you a 7-day free trial to experience the top-quality tools and services that they provide. After the expiry of the free trial, you are charged $179.00 per month. The price is quite affordable considering that you get access to one of the best fake influencer check tools available.
---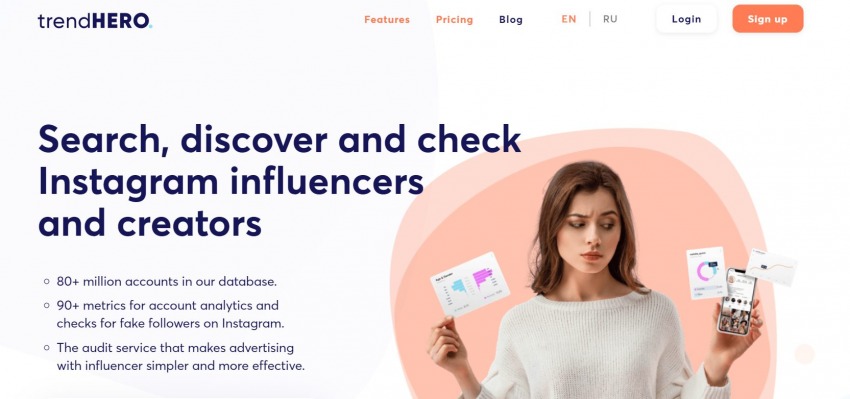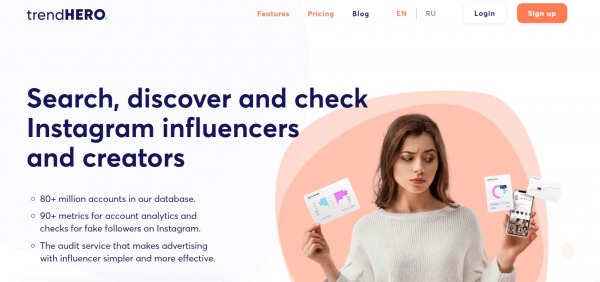 Trend hero was solely created to have a tool that checks influencers. The main function of the tool is to determine whether it is worthwhile to spend your money on a particular influencer. The company claims that it has a database that has over 80 million accounts.
When analyzing an influencer the tool uses over 90 different metrics to evaluate them. The company uses its tool to spot fake followers and inflated accounts to prevent you from investing in the wrong influencer.
Their tool can help you find the best influencer depending on your brand and niche. You can sort influencers based on their engagement, posting schedule, demographics, and much more. This is a neat tool that will help you deal with the basic issues of Influencer marketing.
---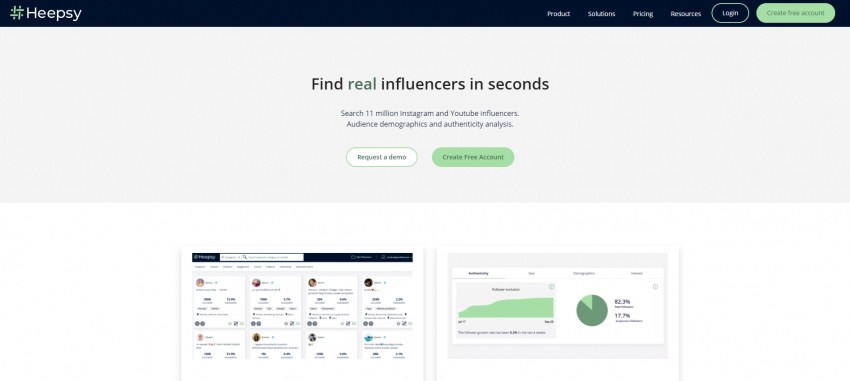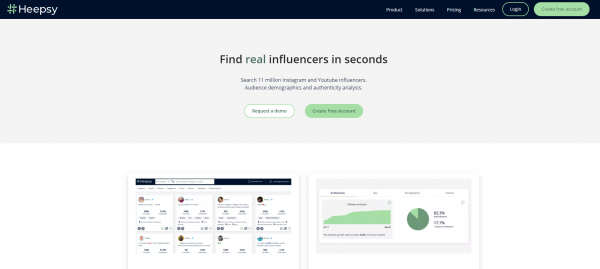 Heepsy essentially helps you search for relevant influencers. They have quite an extensive database that contains over 11 million influencers from Instagram and Youtube combined. To qualify as an Influencer the users need to have more than 5k followers on the platform. Over time they have developed their product to give the most accurate results.
The tool helps you to sort the Influencers based on their niche and the location of their posts. You can choose the best influencer for you by using the audience filters. Using these filters you can enter the target audience you have. The tool will scan its database to show you the influencers whose audience has the closest match to the one you entered. It provides you with key statistics such as the engagement rate. These features are extremely useful in determining the authenticity of the Influencers.
To make finding authentic influencers even easier, they have an authenticity score. You can compare the authenticity score of different influencers to understand which one is genuine. Additional features include cost estimations.
This feature gives you an estimate as to how much different types of promotions can cost depending on the influencer you choose. They have a free service that gives you access to their search feature. For other features, you have to subscribe to their paid packages. Their packages start at $49 per month and $269 per month. They offer various tools and services in these paid packages. Heepsy has become one of the top choices for fake influencer check tools.
---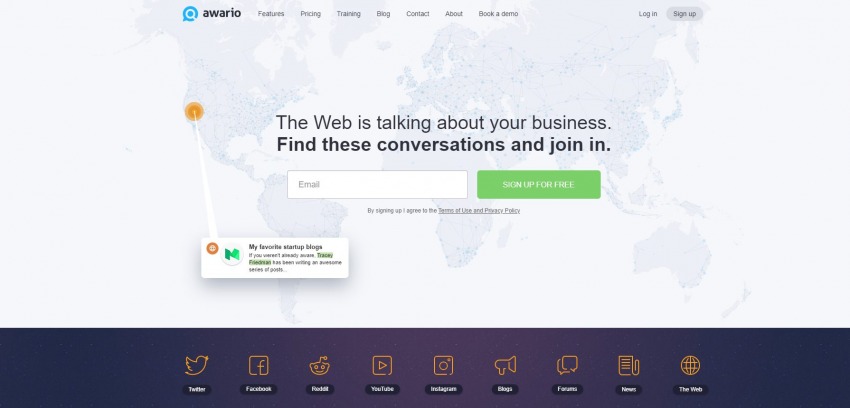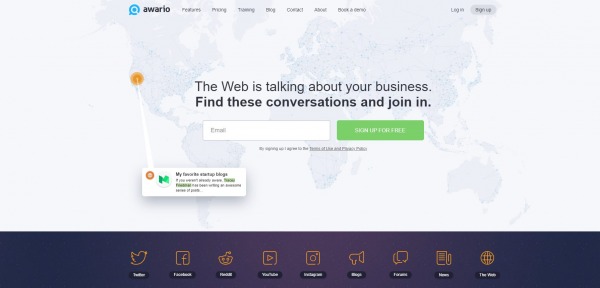 Awario was developed in Belarus and operates out of Cyprus and California. It is one of the most popular social media management tools. They offer their clients the best-in-class features. These features have been developed to have great precision and performance. Their services never disappoint if you talk about the utility and real-time performance. The developers work on the tools to keep improving them in various aspects. Awario focuses on perfection. They make it a point to deliver their clients with impressive tools.
Their analytical software is very powerful. They can give you the details about various influencers in just a few minutes. Their tool scours the whole internet and is not just restricted to any particular social media application. Their trackers keep track of all influencers on the platform and provide all of the relevant information. They can help you convert influencers who are in your niche into brand ambassadors by helping you choose the correct influencers to partner up with.
They present all of the statistics in an easy-to-understand manner. The use of charts and graphs makes it very easy for even a beginner. They have the provisions for a free trial. In this trial offer, you get access to their features for a very limited time. They have 3 paid packages available on their website. The smallest package costs you $24 per month. Their most popular package is $74 per month. At $249 per month, you get access to their largest package. The reputation associated with Awario has made them one of the top fake influencer check tools that one can avail.
---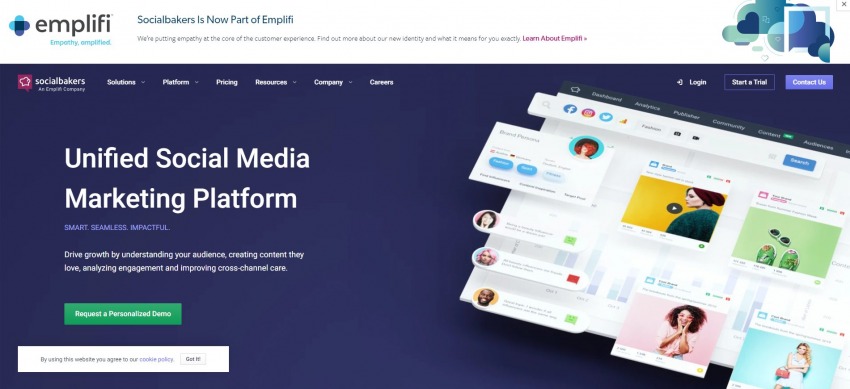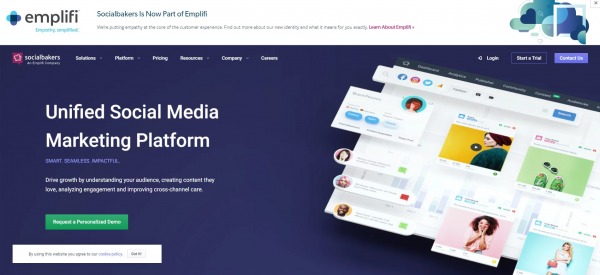 Social Bakers have made a name for themselves as one of the most reliable fake influencer check tools. They have recently partnered up with Emplifi. Emplifi is a united platform for various tools. The addition of Social Bakers to the Emplifi family has helped them establish themselves as a top fake influencer check tool. They have mastered data analysis and performing various checks on different social platforms.
Social Bakers campaign themselves as the one-stop destination for all of your Influencer marketing needs. Their influencer checking tools are considered to be the best in class. They use Artificial Intelligence to analyze and sort the different influencers.
Through their tools, you can ascertain the credibility of the influencers based on various parameters. This puts them in contention as one of the best fake influencer check tools that you can get your hands on. With the experience that they have garnered their tools can spot fake influencers in a matter of minutes. It is extremely difficult to fool their tools concerning fake engagement.
With their tools, you get full transparency into the metrics of an influencer. While the tool helps to detect fake influencers its utility is not restricted to that. Their tools help you to find ideal influencers to suit your brand. They analyze your followers and come up with a list of the most credible followers that suit your brand. They offer personalized demos of their products to give you a glimpse of the amazing tools they have developed. You can purchase their services on their website. They have several packages at different price points and you will surely find the one you are looking for.
---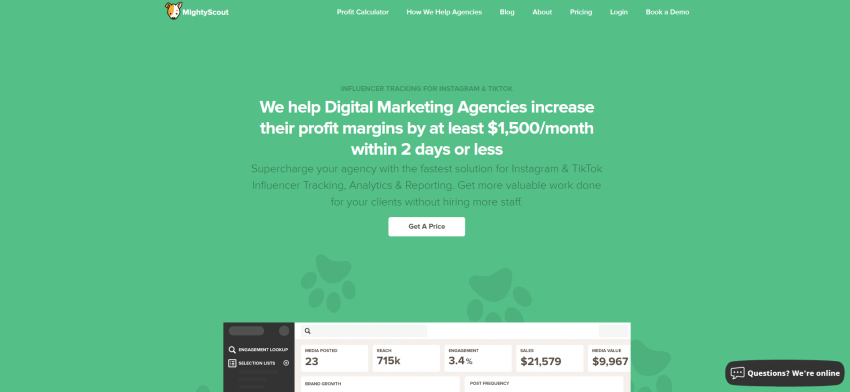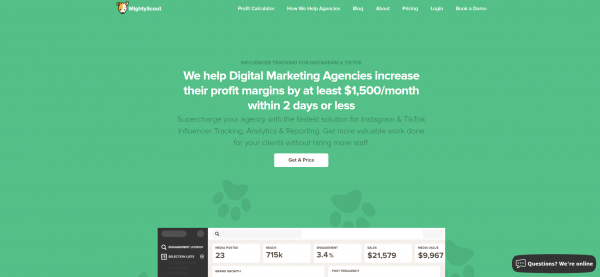 Mighty Scout is a popular choice due to the utility of tools and the huge clientele that it has served. It has served some of the biggest companies in the whole world. Well-renowned companies like Walmart, Disney, Nestle, Starbucks, Ford, Mastercard, Samsung, and other brands have used their services in the past.  Their tools focus on providing quick results while not compromising on the accuracy of the services.
They have established themselves as one of the best fake influencer check tools with the detailed reports that they provide. Just a simple search on their platform gives you all the data that you need. This is called the engagement calculator. With the help of this calculator, their users can ascertain which influencers are best positioned to promote their brand. This also acts as a safety net and prevents you from partnering up with a fake influencer. Using this tool you can easily understand if someone has bought their followers.
This tool gives you all of the information you need in a single place. There are numerous case studies on their website, these case studies act as a testament to the level of quality of their tools. When you use their services you can do the work of an entire team by yourself. You save on hiring a team to find you the best influencers and manage your campaign. All of the information is presented in front of you and all you have to do is apply it to your account.
---
Conclusion
These tools have been reliable and have saved their clients thousands of dollars. By paying for these inexpensive tools you can save your money from being invested in fake influencers. We cannot stop fake influencers from existing on social media. But, by using the tools mentioned in this article you can surely protect yourself from wasting your money on them.