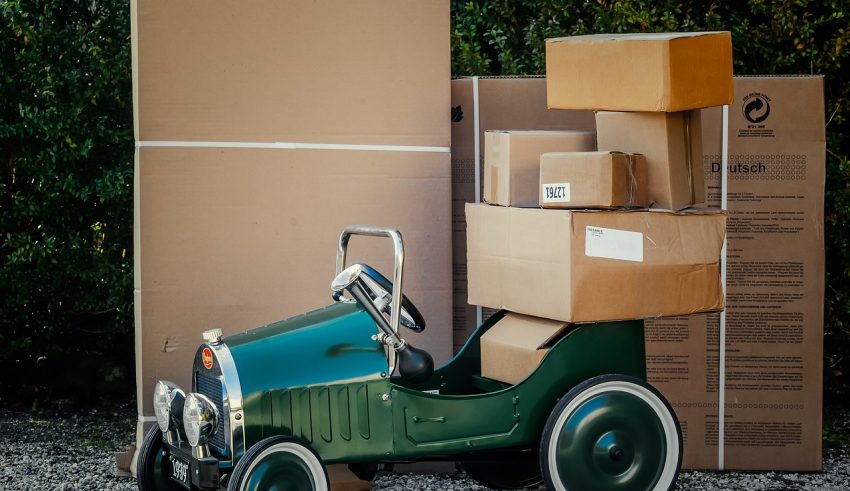 If you're tired of your 9 to 5 job and want the freedom of being a business-owner without reinventing the wheel, then a delivery service business would be ideal for you. You can make a respectable living out of it as a delivery service business start-up cost is very low and does not have much hassles, it is a great way for you to be your own boss.
Here are the steps you need to take to start a Delivery Service Business in India.
1.

Draw Up a Business Plan
Before you start your new delivery business, it is imperative to draw up a delivery service business plan. You will need to determine your customer base and the amount of money you can spend on gas and mileage. For that, you need to identify the areas you will be delivering goods to.
Next, you will need to determine the number of days and hours you are going to operate your business. You will also have to draw up a list of business contacts who could give your company business and ask you to make deliveries for them. It could include local grocery stores, eateries, commercial offices, dry cleaners, etc.
Also Read : 15 Profitable Business Ideas under 50 Lakhs
2.

Scale of the business


Before you setup your delivery service business, you will need to determine the scale of your business. Factors that influence this decision are the locality that you will be servicing, the number of customers you are targeting, how many vehicles you will be buying or hiring, the number of employees you will be hiring, etc. You can always start on a small scale with just 1 or 2 employees, 1 vehicle, and a small service delivery area, but as time goes on and if you are doing well in the business, then you should certainly expand the business.
3.

Setup cost of the business

Now that you have a business plan in mind, and you are in the process of setting up your business, it would be totally up to you to decide how much of financial expenses you will be incurring in setting up this business. The setup costs would depend on many factors, such as whether you are going to operate from home or buy or rent an office space. Some successful delivery businesses have been set up with an investment of just Rs 1 lakh only. If you need more than you can invest then you can always take a business loan from the banks.
You need to create a base price for delivery, and make sure that it contains all the expenses like fuel and packaging that you will incur in delivering the packages. Now that you have decided your income amount, you will need to make an estimate of your expenses, that will include business advertising costs and fuel costs. maintenance of your truck/van, car insurance, insurance for the cargo and liability insurance as well. Your expenses would also include salary paid to employees or new vehicles to be added. All these factors would determine your profit goals.
4.

Completion of legal formalities and obtaining mandatory Licenses


Before you start the business you definitely need to complete all the legal formalities as not adhering to mandatory requirements could land you in problems with the authorities. You will need to decide whether you want to register the business as a sole proprietorship, a private limited company or a partnership. It would be a good idea to check with a CA on what would be beneficial for you at the outset.
Also Read : 15 Best Business Ideas under 30 Lakhs
5.

Buy or Hire a Truck/Van


Before taking a decision to buy a vehicle, certain factors like business scale and the area you will be servicing play an important role in influencing your decision. Choose a truck if you are going to be servicing a large area and if the amount of business you are getting is huge. But, as a start it is optimum to start with a mini truck like a TATA Ace which is a multi-utility vehicle and can serve many purposes, it also has a good mileage especially since you will be racking up a lot of kilometres daily while on your delivery sprees.
Also Read : Top 10 Food Delivery App Startups
6.

Get Equipment
Now that you have got your vehicle, it is time to start thinking about the equipment you will need in this business. When moving large furniture or items, one of the tools used for delivery is a hand truck or a dolly. They come in different types like furniture dolly or appliance dolly and are very useful in the delivery business.
You need to be careful that the customer goods are not damaged while delivering them. For that you need to have proper packaging for them and also keep a few blankets or sheets handy so that they can be protected from scratches due to packaging straps. Also, keep a tarp in the vehicle, so that your packages are protected during the rainy season.
7.

Get your Business GST Registered


The Indian government has made GST mandatory for all businesses across India. You need to register your business on the official GST registration site or avail the services of various banks and private entities offering GST services.
The applicable GST rate for your delivery services company will be tied to the SAC code allotted to you. The SAC code can be defined as a services classification system developed by the Service Tax Department in India. All the local delivery service businesses in India have the code 996813 under the Services Accounting Codes (SAC Codes) for GST. It is mandatory to have these codes as a taxpayer.  The GST rates applicable for service delivery business is chargeable at the rate of 5%.
8.

Create a Website for your Business


Most businesses nowadays are offering their services online as well as offline as more and more Indians are becoming net savvy. So, take the help of a professional to build a website for your delivery business and make sure that it is Search Engine Optimized and the site is easily found by people searching for delivery services on Google.
9.

Promote your Business


Even the best business fails, if it is not properly promoted. Getting your name out there is very important if you want to grow your business. Below are some ways to effectively advertise your business:
The primary place to start would be your family and friends through word of mouth propagation among their social circles.
To achieve a successful business, you have to promote it. Start with distributing promotional material like flyers in your locality, hand out your business card and create your company website online to get maximum visibility.
You need to promote your business on social media as well. You can consider hiring the services of a social media manager to take care of all your promotional activity online.
Create a business page on Facebook and highlight all the services you provide there. Also, keep uploading all your business information like your service delivery area, prices list, contact numbers etc., on Instagram and Twitter and other such social media platforms.
Alternatively, another way to promote your business would be to let the local small businesses in the area know that you are starting a delivery business in the area. You should personally visit them and let them know that they can contact you if they need help transporting large item to their customers.
Insure your Business
As a business owner, it is important to protect your business, in case of an accident as this business entails long hours on the road. You need to get vehicle insurance, cargo insurance, and liability insurance. It is a matter of assurance to the customer as well if your company is insured. Many businesses and individuals do not choose to work with a company that is not insured. So, get in touch with an insurance agent today to avoid taking risk.
The Profit Margin of a service delivery business could vary between 5% to 20% depending on the investment and the income being generated from it.
Also Read : 15 Profitable Business Ideas under 10 Lakhs
Take the Services of an Accountant
Being a business owner, you have so many things to keep a check on, that keeping a track of your expenses and accounts would be difficult for you. So, it makes sense hiring an accountant to help you keep a tab on money matters and also will be handy to help you file taxes.
Future of Service Delivery Business
The future of service delivery business is promising as there is a huge population to be serviced in India and it is one of the new start-up business ideas which requires a small investment amount to start with.
Video

:
---
Conclusion
The transition from being a salaried person to a small business owner is a challenging and risky one and you will need a lot of advice and guidance along the way. We hope you have benefitted from the steps mentioned above and may all your dreams of owning a delivery service business come true.