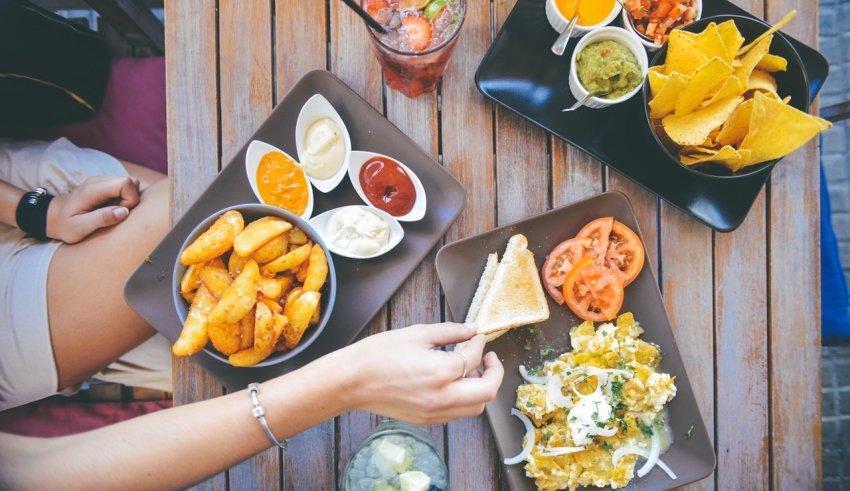 ´Part of the secret of success in life is to eat what you like and let the food fight it out´.                                                                                       – Mark Twain
And so, many Indian startups are finding that their secret ingredient for success in life is true, ´Food´. There are way too many players today fighting to win the consumers´ hearts literally through their bellies.
Food technology is the flavor of the season for Indian Startups. But contrary to popular opinion, it is not about IT but innovation in the food experience provided to the consumer using real food technology. It is not about fancy smartphone technology and apps but about breakthrough food technological processes used to create innovative food products and experiences for the consumer.
The piping hot Indian Food Tech Industry is slated to reach $78 billion by 2018 growing at 16% YoY. However, the picture is not as rosy as it appears. Despite the vast potential of this sector, many players that jumped into the FoodTech fray have either downsized like Zomato or completely shut down like Dazo and SpoonJoy. Currently, out of the 105 FoodTech startups in India, only 58 are currently operational.
Initially, the Food Tech Industry in Indian began with companies like Zomato trying to solve the problem of finding a good restaurant via a simple user-friendly platform. The next stage saw companies like FoodPanda trying to address the issue of "ordering/booking" on these restaurants by working as an aggregator. The next stage had players like Swiggy tackling the issue of "delivery" in the value chain. Essentially, this sums up the evolution of the Indian Food Tech market to date: Discovery -> Commerce -> Delivery.
The irony is that none of the players have touched upon the top portion of the value chain which is "Food" itself. Also, the fundamental reason behind the shutdown of so many FoodTech startups.  All the players are mere clones of one another completely lacking in any differentiation and innovation.
There are many popular business models in the FoodTech space such as On-demand delivery, Restaurant and food discovery, Concierge, Kitchen cloud, Full stack, Thin layer, Market place, and Home-cooked food models.
The topmost valued, unexplored, and toughest model is the ´Home cooked food´ model. This is truly where the greatest potential lies and innovation can spin-off this industry in a wholly new direction. Companies that can possibly work on coming up with creating classic food in unexpected and non-traditional ways are bound to score big.
Also read: 15 Top Indian Startups Grabbing Millions of Dollars
Let us look at some of the promising as well as successful Indian food tech companies which are not just playing the business game but winning it as well!

The Big Daddy of em´ all! It is India´s most popular FoodTech startup. They have a strong national presence tying up with over 2000 food vendors including key partners such as Wendy´s, Burger King, Subway, Biryani Blues, Southy to name a few.
They have an extensive range of global and national cuisines in their menu. They have an efficient operational process and use proprietary technology to track food order deliveries till customers door. They also offer regular discounts of 30 – 50% and timely service thanks to their recently launched "Express Guarantee" service.


Zomato is one of India's leading food tech companies along with Foodpanda and Swiggy. It has over 42,000 restaurants listed across all the major cities in India and it also operates in over 23 countries.
It has grown substantially over the years, breaking even in several big markets including India, and touted to hit profitability by mid 2016, due to its clever strategy. If indeed it lives upto its promise, Zomato will be the first Indian food tech company to become profitable.
Their strategy is to be content driven with very low market or customer acquisition costs and a bulk of their revenues come from advertising.


Bangalore based Twiggy was founded by BITS-Pilani alumni Sriharsha Majety, along with college friend Nandan Reddy and Rahul Jaimini, an IIT-Kharagpur graduate in 2014. They want to change the way India eats and be at the top of mind recall for the users.
They are functional in eight cities in India with over 9000 restaurants under its wings having their own delivery personnel. The customer gets timely deliveries and real time tracking of their orders booked via their app at no extra delivery charge. Swiggy does not have a minimum order policy accepting online payments for every restaurant they are tied up with.


Founded by INSEAD alumni, Jaydeep Barman and Kallol Banerjee in 2011, Faasos has its presence in over 15 major cities across India. A perfect example of an offline chain that went online, Faasos have their own kitchen with expert chefs. Customers have the flexible option of eating in house, the options for pick up or delivery thanks to their own efficient logistics team. Apart from its own app, they also have a very strong social media presence.
Endorsed by Forbes, The Economic Times and The Hindu, they offer a varied daily changing menu which comprises delectable wraps and rolls, biryani, paranthas etc. They reward their loyal customers via the Faasos Elite program.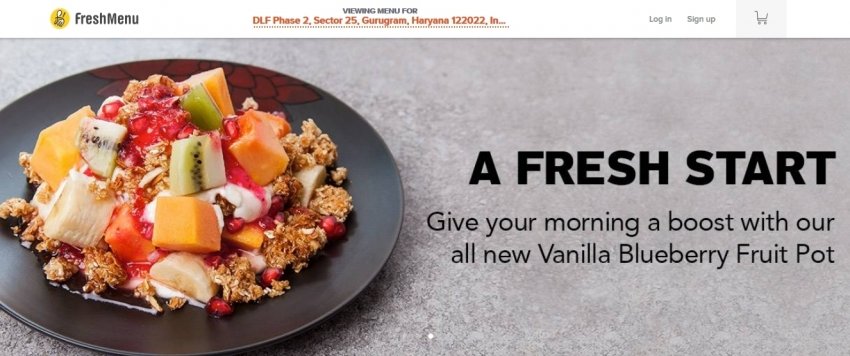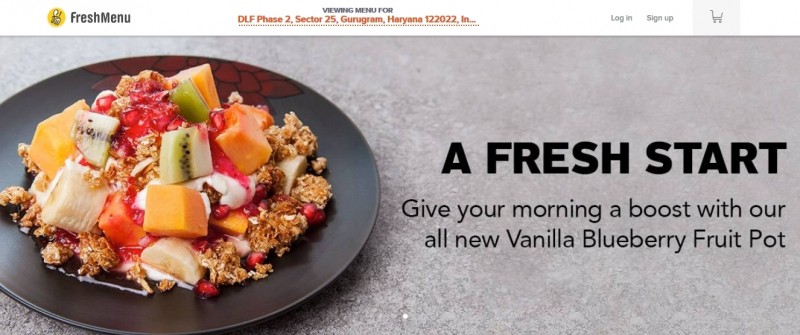 Founded by Rashmi Daga in 2014, who incidentally happens to be a vegetarian, FreshMenu operates in Bangalore, Mumbai, Delhi and Gurgaon. Rashmi´s focus in on delivered food, cleverly understanding well the difference between food for delivery and the food ordered at a restaurant from the style of cooking to its packaging and serving.
They started off with a humble one kitchen to close to 30 kitchens today serving international cuisine and hoping to grow to 80 kitchens in the next 2 years. Their efficient team of 500 employees operate their own kitchens, cook food in-house and have their own delivery team.


Founded by two IIT graduates Amit Raj and Anshul Gupta, Box8 serves authentic Indian food much like the same way, Western food like pizzas and burgers are delivered to customers, i.e. fast, easy and on the go. Box8 has designed the ´All-in-One´ meal box, a modern, fulfilling Indian meal, convenient to eat anytime, anywhere. They have given an Indian twist to everything from wraps & sandwiches to curries.
Their USP lies in their product development. Their paranthas are made from whole wheat and cooked in minimal amount of oil. None of their dishes are deep fried. They have an assortment of ice creams, meal boxes, wraps, sandwiches, salads and desserts. 85% of their transactions are from repeat customers, making Box8 a worthy case study for long-term sustainable model in this business.
Cookaroo


Known for their North Indian home style food, this food chain caters to many loyal customers across Chennai, Bangalore and Hyderabad. They also have special offers and menu during festivals.
The first order is sometimes personally delivered by the founders who also call regularly to take the customer's feedback.
Holachef


Founded by IIT-Bombay graduates Saxena, Anil Gelra and Ritu Rana, Mumbai based Hola Chef is backed by the biggest name of them all. The one and only Mr. Ratan Tata himself who has been busy putting his money in several digital companies of late.
They deliver home cooked food to its consumers while managing the complete logistics of the food i.e. packaging, storage and delivery. They have grown from a humble 200 orders per month in 2014 to over 1 lakh orders per month in 2016. Nearly two-thirds of its total orders are through their mobile app on Android and iPhone.
Yumist


Gurgaon-based Yumist was founded by ex-Zomato CMO Alok Jain and Abhimanyu Maheshwari, a seasoned F&B entrepreneur in 2014. Currently,  they cater to the regions of Delhi, Noida and Gurgaon. With a potent combination of food, logistics and technology, they own and control the entire food delivery supply chain.
Yumist considers the "dabba-walla" and "corporate canteens" as its primary competitors and hence plans to revise the price of its meals to lure more customers and beat all competition. They recently shut down their operations in Bangalore and have plan to expand in Mumbai and Pune. They were recently in the news for raising Rs. 12 crore in the form of investments.
Cookgourmet


This unique Gurgaon based Startup venture was started by Sanny Chaudhary and Daman Singh Kohli. Cook Gourmet offers sassy chef curated recipes from various internal cuisines. These exclusive and exotic hand picked recipes are delivered in an ice-packed box, the cut vegetables and meat vacuum sealed so that they remain fresh until you cook them in the comforts of your home.
They remain fresh upto 3 days when refrigerated.
Even a novice in cooking can expertly cook with the provided step by step tutorials for every one of their large range of recipes.
Launched in 2015, Inner Chef has two offerings : Ready-to-Eat, ideal for working professionals who are hard pressed for time and Ready-to-Cook, for those who love to cook without the hassle of the cooking process per se.
Inner Chef has  special ingredient boxes with a clear instruction card to help anyone whip up an excellent meal in under 15 mins. They started off with a combo box of a panini, salad and juice and today boasts of a whole range of dishes including a dessert platform called Indulge, in partnership with over 1000 talented women home bakers and entrepreneurs in 100 cities.
Their concept is years ahead of its time in the Indian market but has definite potential to go big in the future.
Inspired by the success story of San Francisco-based company, Sprig which delivers affordable organic food, Twigly is attempting to replicate the same back on the Indian shores.
Food is prepared in a central kitchen of around 600 sq. ft in Gurgaon's Sector 26 and is shipped directly to its customers. The kitchen has the capacity to take in upto 150 orders per day.
In the event of many food tech company shutdowns in India, Twigly in fact, has been faring pretty decently making profits and maintaining a healthy bottom line. Their success lies in their high ticket price while maintaining a careful watch on their costs.
 Next Read: Top 5 Grocery Apps Startups Of India (2018) and Why We Love Them
So, do you think the Indian FoodTech startup industry is here to stay and cook up a storm or fizzle out in its own steam down the road.
Please do share your thoughts and comments freely below.