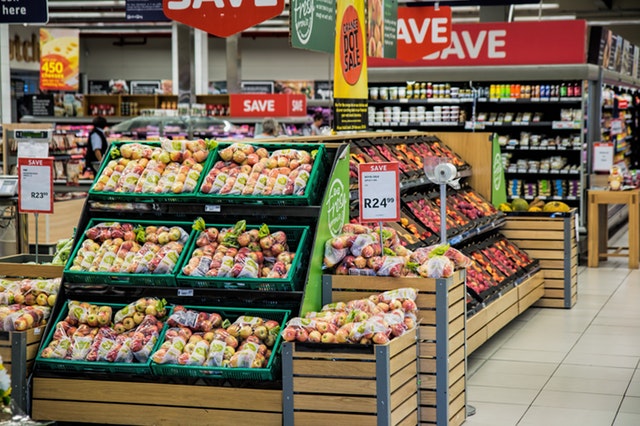 With the fast paced, busy and demanding lifestyle, did you not always want an 'I wish' solution to some of your daily chores? Thanks to some practical apps, even grocery shopping is only a few taps away.
Feel stress-free about traffic jams, carrying heavy bags and save time with these best grocery apps of India.
Mark your selections as we give you reasons to love each of these apps, download and enjoy grocery shopping on your phone!
1) Big Basket-For the Widest Range


Currently trending as the number one grocery app in India, Big Basket App whoops shoppers with 14,000 products to choose from, convenient payment options and express delivery of goods within two to three hours.
In 2016, this app won the accolade as the Best Online Grocery Store by VCCircle for 'Consumer Internet Company of the Year'
Big Yes! Get wooed with wide selection of products and brands that not all grocery stores will be able to provide. Your daily fruits and vegetables, dry goods, home-care and dairy products and all other day-to-day amenities, including freshly chopped vegetables are available at Big Basket.
This app is an apple of the eye for almost everyone from working professionals to home makers and conscious buyers looking for great discounts and offers.
You will love the flexibility of payment via cash/ card on delivery, credit card or Sodexo options. Big Basket offers free home delivery for orders above Rs 1000.
Consider: Orders may get delayed on busy weekdays and minimum delivery charges apply.
Cities Covered:Over time, the app availability has expanded across seven major cities which include Chennai, Mysore, Bangaluru, Chennai, Hyderabad, Pune and Mumbai.
Download Big Basket Today on Android or iOS
---
2) Grofers- Your Local Neighborhood Favorite


 If you love local grocery stores around you and yet want to enjoy the comfort of purchasing from your phone, Grofers takes you through a virtual grocery tour in your area and delivers right at the doorstep.
We love the fact that users can buy their flowers, bakery products, home-care goods and electronics all from different shops, and have it delivered at the same time!
Big Yes! You can now order from stores six kilometers within your location radius, and good news, choices are not only limited to groceries!  Pet-care products, cosmetics, fresh veggies and even baby care products from local shops around you, delivered within 80 minutes from time of order.
This app offers a breath of convenience for busy mothers,home-makers, elderly family members and mates staying under one roof.
User experience is the focus of Grofers with an appealing app, well categorized in various sections makes grocery shopping on the app seamless. Goods are delivered in neat card boxes or eco-friendly bags.
LiveMint recently had a news that Grofers'success has appeased Big Basket, and a merger entity is in talks.
Consider: You may like to note that if your product is not available in store, Grofers may replace it with another brand. Grofers offers exciting promotion and coupon discounts.
Cities Covered: Delhi NCR, Mumbai, Pune, Kanpur, Nagpur, Hyderabad, Bengaluru, Chennai, Indore, Surat, Jaipur, Agra, Ahemdabad, Vadodara, Chandigarh and Kolkata.
Download Grofers Today on Android or iOS
---
3) Godrej Nature's Basket- Unique Gourmet Choices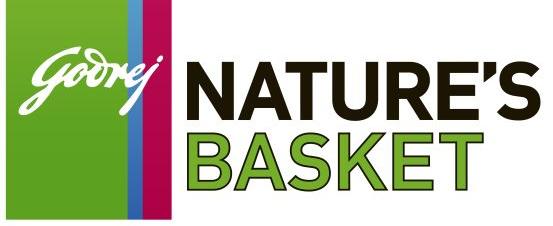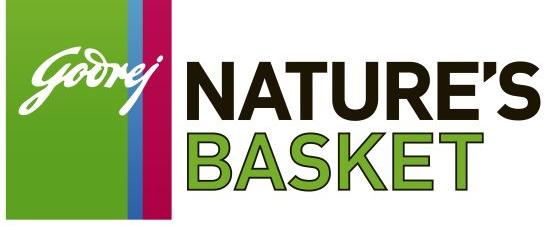 Healthy and Yummy! This is what we can think off as we glance through the delicious Godrej Nature's Basket. It is literally all about high quality, good food that a cook or a health-conscious person will dream about. This app also encourages one to have a lifestyle inspired by fine food at its very best.
Big Yes! From an assortment of cheese across France and Italy, European Cold Cuts, Healthy oil across the Mediterranean, Asian spices and teas and organic supplies from farms of India, Godrej Nature Basket is the ultimate gourmet destination. The app is thoughtfully designed and offers a careful selection of daily consumables such as exotic vegetables, healthy breads, fresh snacks, weight management food and bespoke gifts.
Consider: Most of the products sold are imported and of high standards. You may get limited choice of local brands, however, if you are in a mood of preparing an international cuisine, upgrade your lifestyle or work on a fitness regime, you will find yourself, frequently using this app. With a minimal delivery of Rs. 30 or free delivery of above Rs.1000 enjoy fresh goods delivered within three hours. Pay by cash or credit card.
Cities Covered: Pass the message of health and fine lifestyle with the app available all over India.
Download Godrej Nature's Basket App Today on Android or iOS
---
4) ZopNow- The Fastest Way

With no delivery charges and five-time slots for delivery, ZopNow has impressed many customers who want grocery items at home the fastest way. Added to this, ZopNow is famed for its cash back offers, discounts, loyalty programs, referral offers, and promotions that make shoppers glued to the app every time they think of grocery shopping.
Big Yes! The app has managed to maintain its time-efficiency and continually updates grocery buyers on their orders.  ZopNow is a practical app that appeases to youth, couples, elderly and families with the large variety and speciality products including utensils, home and living, beauty and parenting products, office supplies and frozen foods.
ZopNow App has smooth accessibility and lets users swipe through categorized varieties and daily items with various hot offers. Payment options include Cash on Delivery, Credit Card, Net Banking and PayU Money.
The future of ZopNow seems bright with 25,000 products expected to be listed on the e-store and and a $100 mln GMV target.
Consider: Your product may be substituted, if your choice of item is unavailable, however, the return policy is consumer friendly.
Cities Covered: The app is available for download in nine cities including Delhi, Ghaziabad, Faridabad, Noida, Gurgaon, Mumbai, Pune, Hyderabad, Bengaluru.
Download ZopNow Today on Android or iOS
---
5) Amazon Now- Almost Everything from Popular Stores 

Renowned for its large variety of products, Amazon continues to amaze people with its new Grocery App, Amazon Now.  The unique proposition about this app is that it connects users to popular supermarkets around such as Reliance Fresh, Big Bazar, Godrej Nature's Basket, Food World and even local stores. Amazon now has lived up to its promise of delivering the ordered products within two hours.
Big Yes!Amazon Now is likely to appease to lazy and easy buyers with no delivery charge even for goods less than Rs 25. This app works the best for men and those running out of time to shop even if it is one essential grocery from the list. Like most grocery stores, Amazon Now offers your all day essentials; fruits, vegetables, home and personal care products.
Users also enjoy great discount offers which are hard to believe, like 50% off daily items from big stores such as Big Bazar, Spar and Hyper City. Other offers include cash back, gift cards and daily promotions which sound favourable for those wanting to shop grocery from home and still want to rip the benefits of big offers and promo.
Consider: Your order may be replaced by a substitute if the product requested is not available.
Cities Covered: The app is available for download in only four cities of Bengaluru, Delhi- NCR, Mumbai and Hyderabad.
Download Amazon Now Today on Android or iOS
---
These best grocery apps of India are unique in its own propositions that have survived the fierce competition and have won an edge in the market.
While a fulfilling consumer experience is yet to be met with growing expectations, impressively the best grocery apps are a notch above the traditional grocery shopping experience and have revolutionised the way we shop our daily essentials.
You may wonder if you would want to check out these apps, however user experience and thrive of the amazing technology have already proven that the best grocery apps of India are an answer to the need of the hour. With the growing demand and a breath of conveniences offered by these grocery apps, it is time for you to experience the perks of some of the famous and most used grocery application.
Are you ready for shopping all that you want from the comfort of your bed?
Download your choice of best grocery app of India now!