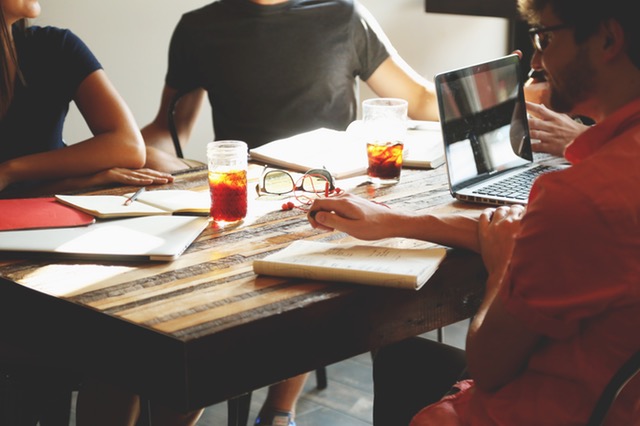 Setting up your own business can be difficult, painstaking and time-consuming. However, there is nothing that compares to the joy of being an entrepreneur which includes dictating your own hours, the freedom to make your own rules and living life on your own terms.
Like most choices, entrepreneurship too is easier said than done. The initial phase requires lot of hard work, impossible work hours, sheer dedication, rejection and many, many obstacles. To top it off, there may also be other issues like insufficient funds, poor marketing that fails to attract the right customers, slack sales and not being able to make a feasible profit at the end of the cycle. While some issues may be temporary, others can be quite grave and require you to take an important step at that very moment to curb it.
You can however, sort out several issues by doing one basic thing before stepping into the field – research. With information available at the touch of a button, one can go through e-books, online magazines and read about people who have made it big in the industry.

Thirty lakhs is a large amount, hence,it is important to ensure you invest it properly by considering a few important points before commencing a business –
Start small,however; do not be afraid to take challenges to make your business grow.
Ensure you hire the best people.
Always keep a little amount ready for last minute emergencies (a sum anywhere between five to seven lakhs in this case).
Talk to people who have made it to the top and are successful entrepreneurs. In addition, also talk to those who could not. It will prevent you from making the same mistakes they did.
Do not underestimate the power of correct marketing.
Best Business ideas under 30 Lakhs in India for 2018
1.

Restaurant Franchise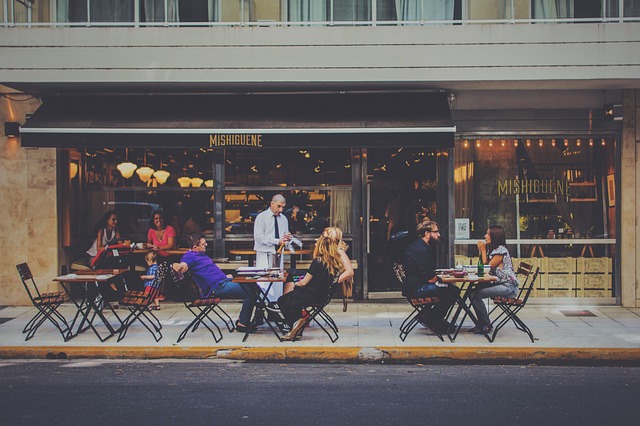 Food is one industry that seldom faces recession. Today, India has many different types of restaurants and catering establishments. Everything from high-end and swanky places to food trucks and stalls at exhibitions has gained recognition. While every major city in India has a wide range of restaurants for people to choose from, several places also lack the presence of some essential and well-known restaurant chains.
To fill in this gap, an entrepreneur can create a business of taking a franchise of a popular food chain to a different city. Be it a fast food joint, a multi-cuisine restaurant, diner, café, pub or a wheels-on-meals concept, getting it to a city where the cuisine will be a hit, can be a brilliant business idea.
To start with, do a survey to know what people wish to see and why the concept is lacking. Once you figure this out, try to streamline all possible options depending on the availability of ingredients, type of staff training needed and cash flow required.
Ensure you take necessary permissions and licenses from both, the department as well as the original restaurant brand before commencing operations.
Related: Things to Know for Opening a Restaurant
2.

Spa and Salon cum Beauty Institute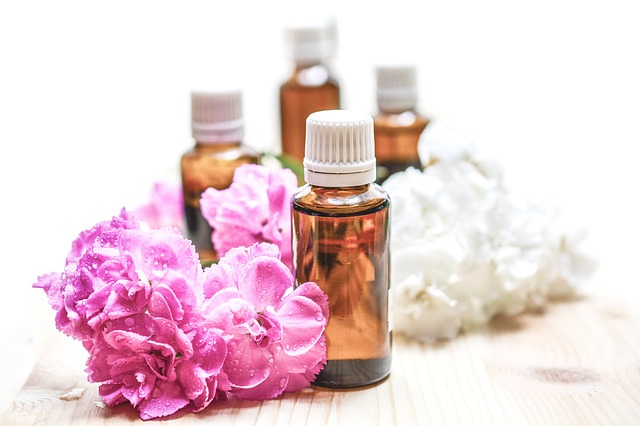 Both men and women look forward to heading to the spa to relax after a stressful week. While most places offer beauty treatments, others provide exclusive spa packages and some others train individuals to become beauty and spa specialists. However, clients often look forward to merging a beauty and a spa treatment together and often end up visiting two different places in that case.
To make matters easy, an entrepreneur can invest in a spa and salon cum beauty institute. Firstly, determine the market and the kind of clients you wish to target. Start by getting the right training in beauty and spa services.
To add better value, hire a reputed trainer who can teach at the institute along with a team of professionals for rendering spa and beauty services. It is critical to play by your strengths in such cases, highlighting the fact that you cater to three different aspects, all under one roof.
Take it a step further with inclusions like laser treatments, services of reputed dermatologists and Ayurveda treatments along with Thai, Japanese, Swedish and aroma massages.
Related: How to Start a Spa Business
3.

Diamond and Platinum Jewelry Designer
Fashion and jewelry play a huge role when it comes to occasions like weddings, anniversaries and for gifting, along with investing in them on auspicious festivals and important days. However, gone are the days when people would have limited options while purchasing ornaments for various occasions.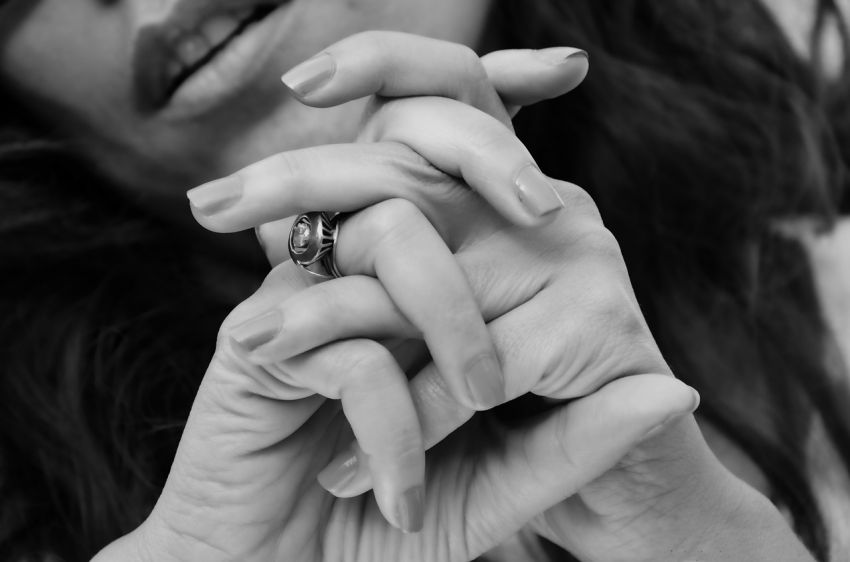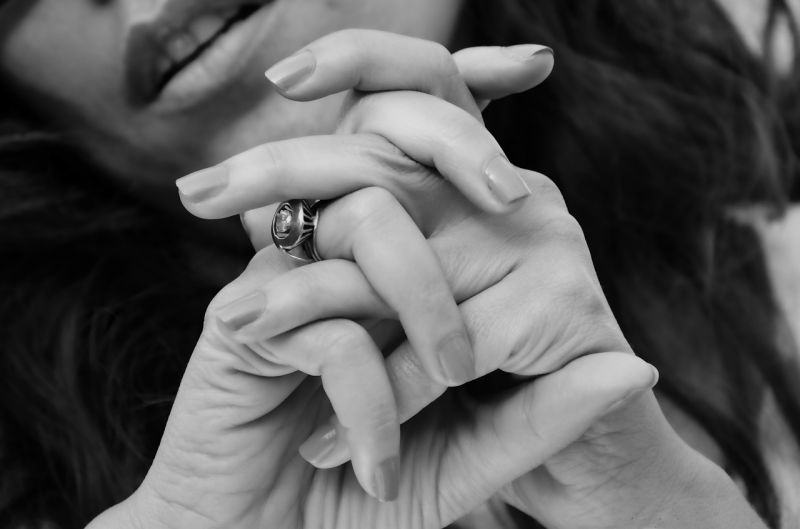 Today, jewelers take the services of jewelry designers who help create different ornaments using varied metals, precious gems, and stones.
As an entrepreneur, one can target specializing in jewelry in all kinds and take it a notch beyond traditional wedding pieces. Take a basic class, research and connect with some specialists in the field to get started.
A start-up jewelry designer need not even invest in a full-fledged shop. Make digitalization your friend and use it to market your collection. Opt for unique designs, diamonds in various cuts and unusual metals like platinum and offer customization services. One may also try designing the jewelry as per the wedding theme, color or dress of the bride!
Initially, it is advisable to take help from a specialist for guidance and assistance before creating customized jewelry or trying your hand on gemstones.
Also Read:15 Most Rewarding Home Based Business Ideas in India
4.

Sports Store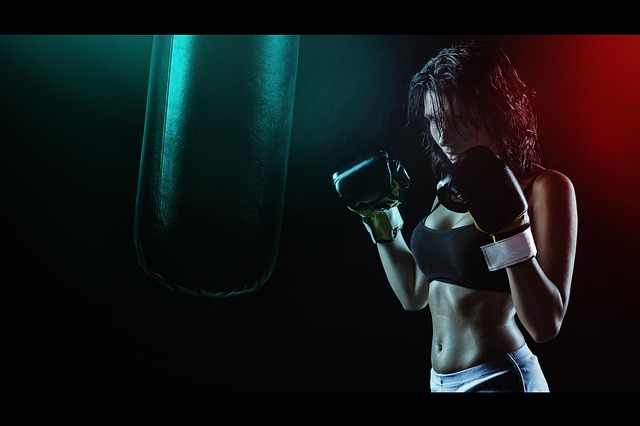 An era where people give as much importance to the sport as to studying, and a country that has gone high and low to earn Olympic medals; a career in sport is no longer looked down upon. In fact, many parents and schools now encourage students to take up sports and help improve their skills by providing good coaching, sports equipment and honing them with the right knowledge.
Schools, colleges and sport academies often procure a large quantity of essential sport equipment from reliable stores to help students better their game.
One can opt for a business of importing and supplying essential sports equipment in the city. A good start is by understanding the market, knowing how many suppliers cater to the same need and understand the number of academies, colleges, and schools that require sports equipment.
A good pick is to broaden your pool by providing a variety of different sports equipment and not restricting it to a few sports. Along with equipment required for the sport, offer sports jerseys, bands, and caps of favorite sport personalities, energy drinks, supplements etc.
Also, have a nutritionist on board who can advise on diet and lifestyle aspects of the student in regards to the particular sport.
Related:How to Start a Fitness Center Business
5.

Online Food Ordering Portal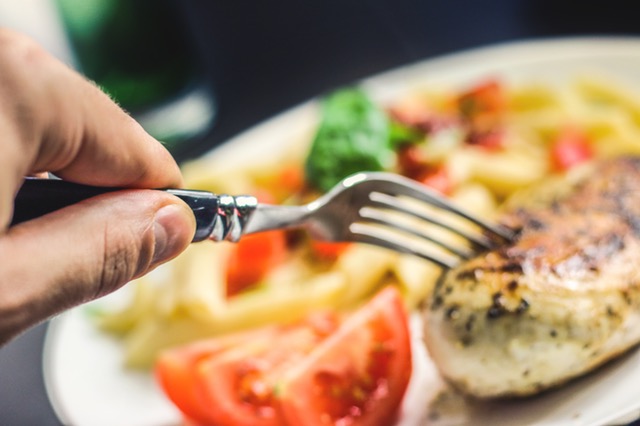 With so many new restaurants, food stalls and food trucks popping up almost every alternate day, we are truly spoilt for choice when it comes to dining. However, along with some very appealing restaurants, issues like parking space, waiting, beating the traffic both ways, reserving hours in advice, dressing up for the occasion (in case of themed and formal restaurants that have a dress code) and time constraints often dampen our spirits. The solution to this dilemma?Order in.
Even though several firms have touched on this concept, many restaurants stay away from the 'take away' concept. Planning a business perception on this basis is an incredible start. Create a network that helps you connect restaurants to the end client in a way to deliver food hot, in time and without any glitches. In comparison to dining at a restaurant, a customer may not have the chance to send a dish back in case of dissatisfaction or poor service, and even if he does, he may not have the time to go through the entire process. Create a flawless system to receive orders from clients, send it to the restaurant, get a feedback on the waiting time and have it picked up and delivered on time.
6.

Online Teaching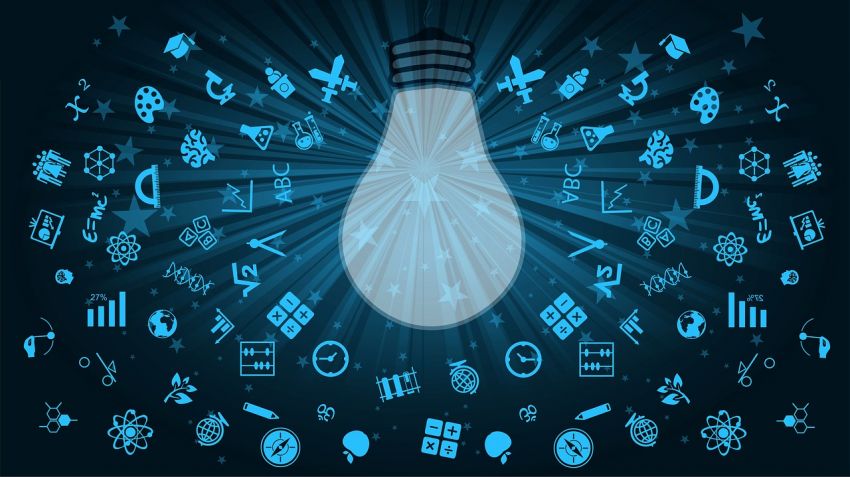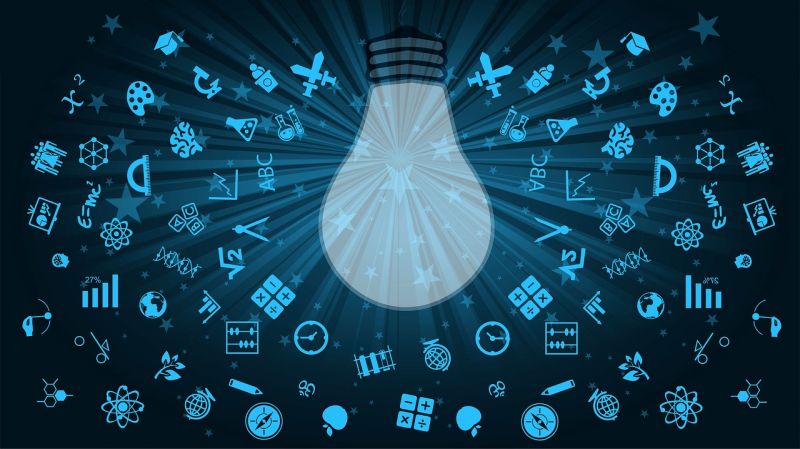 Although a very popular notion abroad, the idea of a homeschool is still catching up in India. Homeschooling allows children to bond better with parents, ensures complete concentration, and helps the teacher give total focus on the child and gives better results, too. While initially, homeschooling can be quite a challenge, with the right knowledge, research, ability to teach and bond with the student, it leads to good physical and intellectual growth of the student.
To make matters simple, many teachers and parents opt for efficient study material to help them in the process. While traditional ways of books can be a good option for many, others resort to more interactive and creative aspects of online learning.
A business focused on creating the right study material through e-books for students is a fantastic option. Once you decide on the age group you want to target, start by researching, collecting and put together relevant study material. Go a step further to make them more creative, fun and interesting and alongside retain the learning aspect. One may also reach out to teachers and parents through a website. Alternatively, you can also cater through CD's and live training sessions to throw more light on the subject.
7.

International Tour Company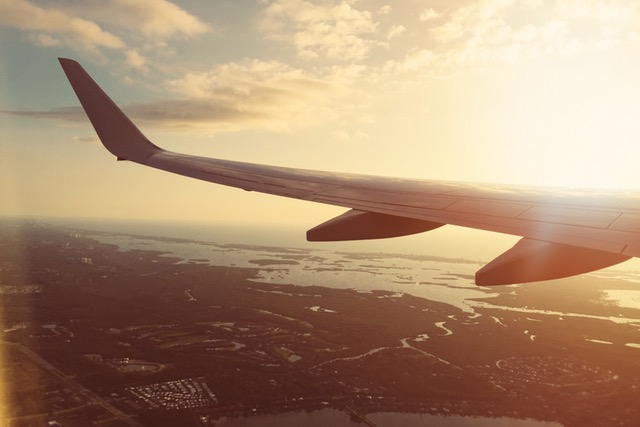 Traveling is a fabulous way to relieve stress, catch up with family or friends or to explore the world. Traveling abroad, though not very frequent in most Indian families is often a much-awaited experience, especially when it is a first time trip. With Indians opening up to the concept of traveling abroad, connecting with different people, seeing and dining at exquisite locations and making the most of it often prefer the services of an experienced tour company to guide them.
The concept of an international travel company requires good contacts, being available around the clock for clients to contact you while on their trips, being able to handle issues from across the globe and have adequate knowledge about different countries, people and culture. A good way is to start small, target specific places and take the first trip yourself. Learn about the various aspects of the place, talk to hotels owners and tour guides, and create contacts and then get on to building a schedule. With the internet at your fingertips, the aspect of helping customers travel abroad is much simpler and becomes flawless after some in-depth research.
8.

Cooking School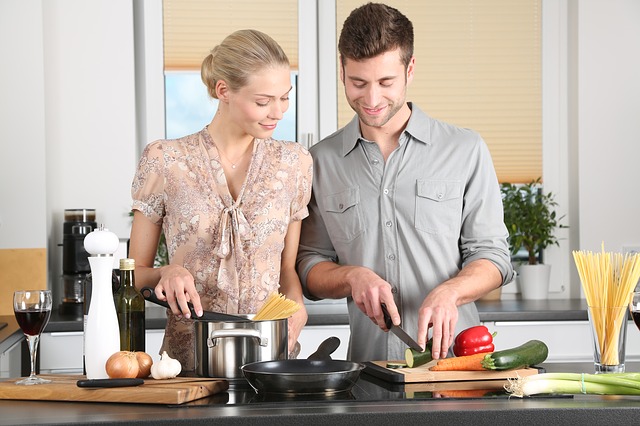 Even today, bachelors, newly married couples, and several individuals fail to cook simple meals at home. The result is that most of them dine outside every single day that burns a hole in the pocket at the end of the month, is unhealthy and they are more prone to issues like stomach infections and food poisoning.
The best way to solve this concern is to come up with the concept of a 'cooking school for beginners,' also an amazing way for an entrepreneur to start his business. After zeroing down on the location, procure essential cooking aids like gas stoves, utensils, safety equipment, aprons, etc.
Use the space adequately in a way to allow students enough area to move and shift while cooking. Start simple with basic meals, moving onto specific cuisines, forms of cooking and perhaps a few lessons on baking too.
You can also have a few popular chefs from the city come, visit, and train the students to cook a dish or two. Educate them on safety aspects, encourage them to taste and provide notes, cooking tips and e-books for future reference.
Post on Entrepreneur about Cooking School Business
Related: Things to Know for Starting a Home Based Cooking Business 
9.

Wedding Cake Designer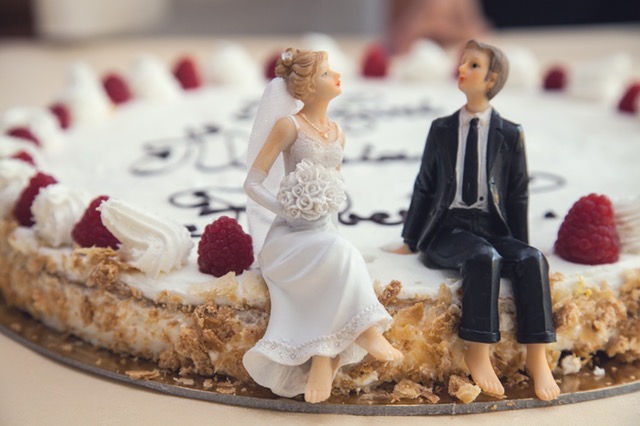 A wedding is a once-in-a-lifetime event making it important, detail oriented and of course, very stressful. One of the most important aspects of a wedding is the wedding cake.
A showstopper creation shining in all its glory and noticed by each person at the event makes wedding cakes a very significant aspect of any wedding party. It is essential for the couple to have someone with a lot of talent, knowledge and a good reputation to create their dream wedding cake.
To turn wedding cakes into a business, one needs to train, practice and hone their skill for several months before starting. The good idea is to start with a professional who can train and work with you to help you develop confidence.
Invite the couple to discuss the details, offer tasting samples and also come up with ideas other than the wedding cakes like tiny cookies,etc. that the couple can choose to give as a 'thank-you' gift to their guests.
Start small and then move onto larger cakes. One can create cakes as per the wedding theme by coordinating colors and designs to make it personalized.
10.

Italian Café / Bistro
A concept that is still catching up in India, cafes and bistros are synonymous to the western countries. Today, several cafes and bistros have sprung up in various metro cities all over the country. The concept is slowly gaining popularity, especially with the younger folks.  Based on the notion of having some simple snacks along with good options of hot beverages amidst catching up with your pals, cafes and bistros are perfect for a short meeting at any time of the day.
Stemming an idea from the concept, an entrepreneur can come up with a view of an Italian themed café or bistro. Cafes and bistros focus on small spaces with quick bites, desserts, and hot beverages, complete with good staff. The concept is simpler than setting up a full-fledged restaurant and stays open all day. Focus on quality food with Italian specialties, a small section of beverages and a quite space with nicely done interiors. One can also provide catering services for birthday parties, kitty parties, office meetings and small get-togethers.
11.

Restaurant Adviser 
Setting up and running a restaurant is a challenge in itself and add to that an individual with limited or no experience is a recipe for disaster. However, the latter does not prevent folks from starting up their own place. However, they often end up requiring advice and guidance from a professional to make their journey easy.
Being a restaurant adviser requires a lot of knowledge, research and some good contacts in the business. Educate yourself and talk to managers and owners at different restaurants and part of successful food outlets. Assist clients by helping them with menu planning, demonstration, offer a rented place for menu trials and give advice on marketing strategies for the new place.
Related: Things to Know for Opening a Restaurant
12.

Interior Designing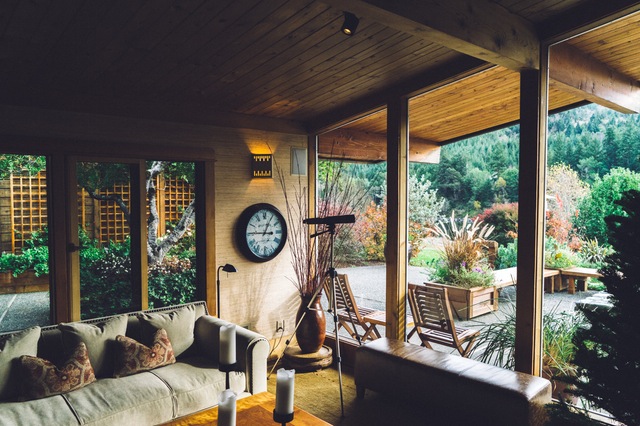 A challenging and creative aspect, interior designing is one of the most sought-after services in every domain. Be it hotels, restaurants, offices, wedding halls or any structure; clients' wants to stand out amongst the others.
To start a Small business in this province, start by educating yourself on the basics; slowly building a team of professionals to take care of different aspects like false ceilings, lighting, painting and decoration and then move on to complex aspect like redecoration and designing as per themes and venues. Ensure you focus on one project at a time and deliver perfect execution at every step.
13.

Online Chemist Store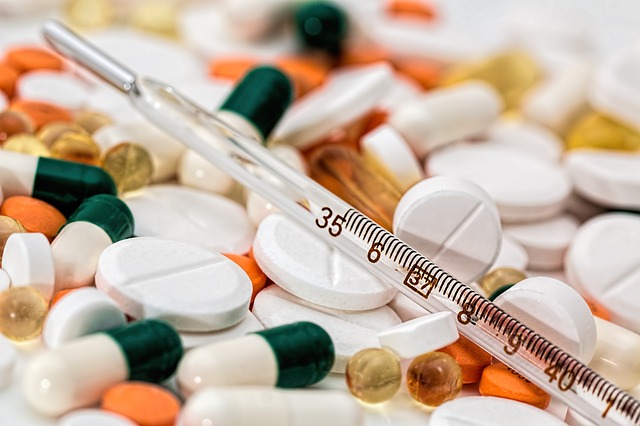 The demand for medicines and medical necessities is an ever-growing one. Often required by ailing and senior citizens, it sometimes becomes difficult for them to go to a chemist to procure medicines. Due to the rising demand, certain medicines are also not available in specific areas, creating more issues for the patient.
With an online chemist store, one can use digitalization to provide medicines to patients without the need to step out of the house. Create a user-friendly website, provide online and cash-on-delivery options and focus on timely delivery services. Also, focus on medicines that are in high demand but not available in most medical stores. Create a team of individuals who have a good medical knowledge to help source the right medicines and suggest medicines for common ailments.
Related: How to Open a Medical Store
14.

Gourmet Catering 
Folks often love entertaining family and friends at home on several different occasions. Be it birthdays, anniversaries or simply catching up after a long time, a preferred option is to spend some quality time at home and of course some delicious food to make the day enjoyable. At the same time, cooking a variety of dishes for a large group and ensuring each on is up to the mark is a time-consuming and stressful process.
Creating a gourmet catering business service solves such issues. Focus on high-end clients who emphasize on quality, hygiene and may have dietary restrictions. Create unique options to choose from with alternatives for those who are vegan, gluten-free, follow a keto diet and prefer low-calorie options. Have a central kitchen for preparing the food, transport it to the venue and arrange to serve it to the guests.
Related:: How to Start a Catering Business
15.

Car Renting Services
People may choose to travel for different reasons. Be it for business, road-trip with friends, a wedding at another location, in a case of an emergency or a family trip, there is always utmost importance laid on comfort and safety of all the members traveling during the journey. Many individuals may also not prefer driving to the destination themselves, especially if the journey is long. A good option in such cases is opting for a rented car with a driver to help reach your destination safely.
Car renting service is a best business idea for an entrepreneur. Start by renting used but well-maintained cars, hire trained drivers and pen down a tariff structure. The pay scale should be created after considering several factors such as the cost of fuel, distance to be traveled, the fee of the driver and maintenance and overhead costs. At all times, ensure you are in touch with the driver and use GPRS to be aware of the route taken during the stay to ensure the client's safety.
Related: How to Start Used Car Dealership Business
At Last
Along with the ideas mentioned above, it is also important to listen to your own gut feeling before starting your business. An entrepreneur should have complete faith in himself, choose to stay put even when the going gets tough and have the ability to foresee the future to stay ahead of competitors.
In spite of the tough times, being an entrepreneur can be the most rewarding decision of your career.
In the long run, entrepreneurship teaches an individual to be confident, creates a sense of responsibility and teaches you a different lesson every single day.