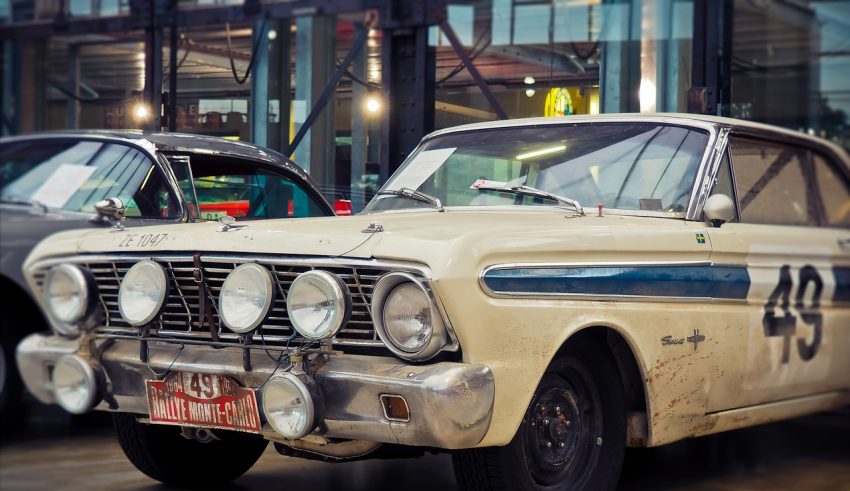 A used car business in India profits by selling used cars to customers who are looking to own a vehicle but their pocket does not allow them to afford the ex-showroom price. For a used car dealership business to be profitable, cars have to be bought from their owners at a lower price than you mark it up for sale later.
A sharp rise in the cost of new cars in the market and an increasing rate of interest on car loans has resulted in a shift in consumer preferences from purchasing brand new cars to buying used cars. Though they expect to pay out much lesser than the price of a new car, they are only willing to compromise marginally on the safety and performance aspects. Read on if you are looking for used car dealership business ideas.
Used Car Dealership Business Plan 
A business plan is the blueprint that is necessary for running a business successfully. When you have a pre-defined business plan, the scope for trial and error is less in the actual business scenario.
Any business plan starts with the objective and the primary objective of a used car business is 100% customer satisfaction that is indicated by repeat customers and referrals. After that is realized, the business will aim to achieve and exceed the average profit margin within the first two years of business. Depending on the rules that apply to the location where you intend to start your business, work with the facts, indices, and other figures in the industry.
The mission must be to provide a hassle-free car buying experience with an unrelenting focus on customer satisfaction. The aim is to fulfill buyers' need for safe and quality transportation by providing them used cars that match or exceed their expectations. The dealership must also strive to provide job satisfaction to its employees by rewarding their efforts with bonuses and incentives.
After the objectives and mission are clear, a used car dealership business needs to bring together a proactive team of professionals who have some experience in the field. A high-traffic location is important and so is a network of suppliers that can help in buying and selling cars of optimum quality at attractive prices.
---
Also Read : Brilliant Business Ideas To Kickstart Within Of Rs. 50000 To 1 Lakh
---
Used Car Dealership Business Start Up Cost 
The start-up costs of a used car dealership will be financed through short term loans, owner's investment and long term loans.
At the onset, costs may also include certain miscellaneous items such as:
Stationery and office supplies
Marketing or advertising fees
Legal fees for business establishment such as ownership and no sell agreement
Accountant consultation fees
Office or plot rent
Web presence and online advertising expenses
Equipment such as desks, computers, telephone, fax/copier, and office furniture
How to start a used car dealership business? 
It is not necessary that a used car dealership will require a huge investment of capital. If you have sound business knowledge and a foolproof business plan to back it up, you can start your business. Promotion skills are essential and it is also important to maintain integrity in the business. Remember to complete all legal formalities before starting the business to steer clear of law related issues in future.
Conduct a market feasibility research of demographics and psychographics. Normally, used cars are a lot in demand. Several surveys over the years have indicated that the numbers of people who can afford brand new cars is much lesser than those who prefer to spend on used cars.
If you are an entrepreneur looking to start a used car dealership business, you can consider one of the following:
Used luxury cars dealership business
Online used cars dealership shop
Physical used car dealers store
Multi brand car dealers
Online used car stores generally thrive better than physical dealership stores because customers find it easy to review the prices, buyer feedback and models online before making their purchase.
---
Also Read : 15 Best Business Ideas under 30 Lakhs
---
Economic Analysis 
When you are looking to start a used car dealership, it becomes necessary to conduct a market survey and a study of business feasibility. If your business intent is to generate profits or to grow the business across locations far and wide, your economic analysis must be accurate.
Legal Aspects of Starting a Used Car Dealership 
Your business goals will decide the legal entity you must choose for your used car dealership business. When you are starting with a moderate amount of capital, you can choose to be the sole proprietor of your entity. If you intend to open more branches in future or even sell used cars across borders, then you must choose to start a limited company or a partnership business.
Some of the legal documents you will need to run a used car dealership business are:
Business and liability insurance
Certificate of Incorporation
Tax Payer's ID
Fire certificate
Used Car Dealership Business License
Business Plan
Non – disclosure Agreement
Employee's Handbook (optional)
Facility permit / license
Franchise or Trademark License
Insurance Policy
---
Also Read : 10 Best Car Manufacturers
---
Choosing a location for your used car dealership 
Before you zero-in on a location for your dealership of used cars, you can consider the following:
Demographics (as mentioned already)
Purchasing power of the people residing there
Number of existing used car dealerships in the location
Accessibility
Local laws of the region or state
Security, safety, parking space
Dealer License 
To start a business it is important to have a dealer's license. It is this dealer's license that allows you the legal permit of operating the business of buying and selling of old or used cars. A licensed dealer is usually considered trustworthy and you can safely engage in dealings with him. To obtain the license, the entrepreneur may sometimes be required to undertake a few courses and clear the license exam.
How to create brand awareness for your used car dealership and get it noticed 
No business thrives without promotion and the same holds true for a used car dealership business. Steady promotion efforts are important to get you noticed. People perceive you the way you put yourself across in front of them. So, if you want your target customers to think high of you, you will have to promote yourself like that in the market.
Go for print and electronic media advertising to get eyeballs on your brand. Social media has emerged as an inexpensive platform for brand promotion and is very effective, as well.
Here are some methods of brand promotion in a nut shell:
Give advertisements on newspaper, magazines, radio and TV stations
Sponsor community programs that are relevant to you
Place hoardings in strategic locations that will get your business noticed
Explore the best of social media platforms
Distribute pamphlets or introductory letters in your location introducing people to your business
Seek reviews from your initial customers and promote them because prospects will find reviews trustworthy
---
Also Read : How to Start a Seasonal Business
---
Looking for a Distribution Network for your Used Car Dealership
Being a member of a good network of used car dealers, you will be able to establish ready links with people who are looking to sell used cars. When you place advertisements mentioning your engagement in a business of used cars, you are making your presence felt in the arena. The Internet is a fantastic platform for advertisement and you must put your best foot forward in gaining leverage from it.
You may be running a brick and mortar business of used cars but that cannot stop you from operating online as well and being a member of distinguished networks through which you are most likely to get business.
The impact of GST on Used Car Dealership business 
GST or Goods and Services Tax is usually charged on the transaction value of goods. Since used car is a second hand product, a dealer of such goods can pay tax on the margin, which is the difference between the value at which a car is supplied and the price at which a car is purchased. In case there is no margin, there will not be any GST applicable.
According to Rule 32(5) of the CGST Rules, 2017, if a taxable supply of used goods is provided by a dealer selling second-hand goods after minor touches on them such that they do not impact the nature of those items and where no input tax credit has been availed when purchasing those goods, the tax on them will be calculated on the difference between the selling and purchase price and if the value of this supply is negative, no GST will be charged. Read this CBEC Press Release for more information on GST Rates on Services.
The future looks bright. In the recent years, the used cars dealership market has seen a staggering growth of 22% to 24%, and this statistic probably says it all. The entire world has been witnessing a steep rise in the ratio of used cars sold in comparison to new cars – China (2.2:1), USA (3:1), India (1.3:1) and Germany (3:1).
Used cars are not shunned any more even by those who have their pockets heavy. The used car business is growing and is destined to grow in future, as well. Even from the buyer's point of view, used cars are budget-friendly and have a lower value of depreciation.
Video :