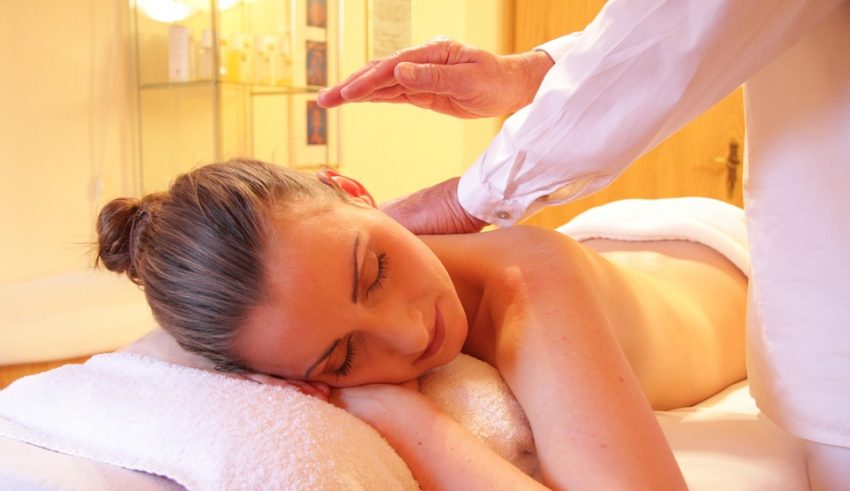 The last decade has witnessed a sudden spurt of spa salons and parlors across India, especially in urban cities. Gone are the days of old "maalish" at home on Sunday afternoons. Today's generation wants a more westernized approach to relaxation and rejuvenation. Adding to the increased stress levels and corporate pressure, higher disposable incomes of the urban youth have created a huge demand for spa services in India.
Although spa services were initially only offered in high-end hotels and resorts as a luxury service, independent spa salons have cropped up now and gained significant importance in recent years. If you are a budding entrepreneur looking for an avenue to explore your business skills, opening a spa salon could turn out to be quite lucrative.
Here are a few pointers on how to start a spa business in India.
Market Analysis -First Stage of Business Planning 
Like any other business, it is important to conduct a market research before you launch your own product. Find out what sort of spa services are offered in and around your targeted city. A very important decision to make during your business planning phase is to figure out the area or locality to open your salon. This depends on the demographics of your target market. Not all income groups would want to spend on a spa treatment. Also, not many people would want to travel far to visit a spa. So, residential areas of fairly higher income earning population should be your geographical target.
Assessing your competitions' services and prices is a good starting point in your market analysis. Visit other spas and consider going for their massage services and other options. This helps in figuring out what sort of services are most popular for your potential customers.
Choosing your Services 
There are a plethora of options that you can put on your service menu. The word 'spa' generally implies a body treatment which, by popular notion, has come to mean a massage. However, there are various other services such as spa manicure, pedicure, aromatherapy, hydrotherapy, facials, and hair spa treatments. Contemplate on a few spa business ideas before you open shop. You can also give attractive names to your treatments listing out all the components of the service. Designing the menu carefully is an essential task once you decide on your services.
The important point to be remembered here is consumers, now, are more and more concerned with wellness. There has been a significant shift in consumer understanding of beauty. A spa is not just a beauty or a cosmetic service center, it also brings with it a health factor. Spas have gained more prominence as a wellness treatment with significant beneficial effects such as weight loss, stress relief, and physical body pain cures.
Also Read: Getting Started With Cosmetics and Other Girls Stuff Store
Setting Up 
The major component of starting any business involves a setup phase which primarily includes the place to rent. A physical salon space needs to have proper washroom facilities with bathing utilities, multiple changing rooms, and saunas or steam rooms. These things need to be considered carefully while searching for a space to rent.
Pay close attention to interior design. Spa salons need to have a soothing backdrop. After registering your business, all the necessary business permits and licenses also need to be obtained. Health department license is one of them.
Regarding the equipment, you need to work closely with experts in the field to know which products to buy. You will need multiple massage tables, facial steamers, pedicure chairs, manicure tables, hair styling stations, hair dryers, tissues, and gloves to name a few.
The beauty care products to be used depends on which services you choose to provide; aroma oils, creams, bath salts, lotions, body and face scrubs, etc. You need to carefully decide on the brands of these products, not compromising too much on the cost. You can also play soft music to give your customers a relaxed feel. Also, remember hygiene is an important factor in the beauty services and wellness industry, make sure you have clean supplies of bath linen and towels for customer use. The list of all these requirements should be included in your spa business start up costs which should be part of your documented spa business plan.
Also, obtain necessary spa business licenses such as the Shop and Establishment license. There may certain challenges faced while attending to the legal formalities since there is very less regulation of this industry.
Hiring the Right People 
Unlike any other service-based businesses, for a spa business, you need to hire your employees carefully. You need certified massage therapists who know the right techniques. Also, if you plan to give medicinal or 'ayurvedic' massages, you need trained people with a basic knowledge of anatomy and physiotherapy. All your staff should be well trained in customer service and etiquette.
Also Read : 15 Profitable Business Ideas under 10 Lakhs
Pricing 
Pricing your services right is key to ensure your profit margin. Your prices need to find a balance between the existing market rates and also your exclusivities. If there are too many competitors in the market, you need to charge the average rates. However, if you offer a treatment which is unavailable in the nearby spas, you can charge a higher price for that.
Another practice which is prevalent in the beauty industry is the concept of layered pricing. Price certain basic services at a low rate which can be afforded by middle class or young working class people and keep a premium service option for your high-end clientele charging a fairly higher price.
Also, a significant portion of turnover of any beauty salon comes from the sale of cosmetic products used. Make sure you display massage oils and creams which interested customers would end up buying from the counter.
Marketing your Spa 
The crucial part of any new business is the promotion of the brand. In today's digitally enhanced world, umpteen number of marketing channels are open to new entrepreneurs. Choose the most effective tool to reach out to your customers. The concept of a spa is no longer women-centric, men have also slowly entered the market and are equally eager for a weekend pampering. So, your target base increases with this and thus, your promotions should reflect that.
Social media is an extremely influential medium which shows promising ROI. Put up your business on social media platforms and engage with your customers letting them know of your offers and giving regular updates on your services. E-mail marketing is also another option letting your potential customers know of your various treatments via a monthly note through email. This should catch the attention of your corporate working-class demographic who rarely have the time to check any other form of media.
Another thing which most markets within the beauty and wellness industry do is to tie up with platforms having mobile apps which give out deals and offers. Promote your brand with restaurants and diners which can give a discount coupon of your spa to their customers. Also, you can give out introductory offers with low prices on your services for the first week.
Giving out freebies is a common practice in service companies. You can offer a free aroma oil with a premium massage or anti-aging cream along with medi-spas.
Consumers today have become increasingly conscious of health hazards and, hence, are eager to learn more tips on healthy living. Publish content on your website on the benefits of a spa massage and also which of your service is targeted for which purposes such as anti-aging and wrinkle-free skin treatment, or massage treatments especially for arthritic pains.
Another way to grab young customers' attention is to propagate your brand by highlighting your use of natural and organic products which have minimal chemical components or products that are not ill-famed with animal testing. These facts will gain the trust of your potential customers.
Also Read : 15 Best Business Ideas under 30 Lakhs
Conclusion—Future of Spa Business in India 
Spa industry in India is growing at a massive rate of 25–30% per year. This growth can be attributed to the growth of travel and tourism industry since, originally, spas were built to cater to American and European demand in India. However, now the domestic demand has increased by leaps and bounds and the market is seeing too many new entrants. So, in India currently, entering the spa business could be the right move to make.
Although, major things to keep in mind is that the industry is still largely unorganized and there are no specific protocols on hygiene or maintenance. These are essential factors to be prioritized. Hygiene and quality of service can directly lead to your spa's reputation, hence, keeping your salon clean and making sure of the products used should be your number one concern.
Spa business, like any other service business, works a lot on word of mouth. Thus, keeping your customers happy is a pivotal task. So, work clean and smart towards your successful spa business!
Video

: