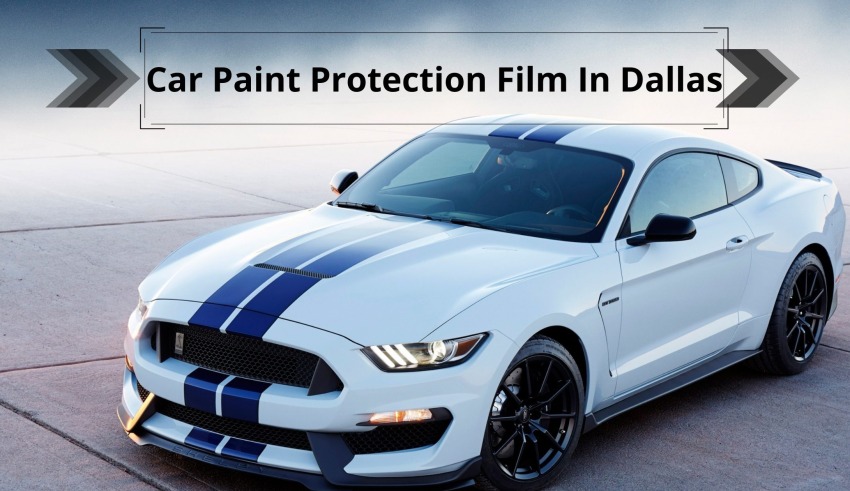 Paint Protection Film or PPF is also called a clear bra, clear film, or clear paint film and it is applied on cars to protect the surface and the paint from chipping away. It is a thermoplastic urethane that can protect the car from minor damage and can be used on both new and old cars. Actually, It is approved by all car manufacturers and used by them on certain pieces that are prone to damage on the car more than the others. It is installed by certified professionals who receive supplies from outside dealers. PPF is self-healing as well, so whenever some part is damaged it can cover it up quickly and Car Paint Protection Film is great at protecting the surface of your car from toxins, bugs, UV rays, and minor scratches. So Will see Some of the Best Car Paint Protection Film in Dallas.
PPF is not installed by people who own cars all by themselves, you do need to go to a trained professional who has the experience and authority of dealing with it. Since it is a clear coat, it will not damage the paint of your new car. The installation process takes quite a long as there are multiple steps to it. The film has to be fitted out for your car and it has to be activated by a liquid spray. So you certainly want someone trustworthy to do the task for you and we are here to help you with that. We have curated a list of the best PPF services in Dallas, Texas to help you rely on one for maintaining your car.
Let's tell you all about them now!  Here is an amazing list of the 10 best Car paint Protection Film in Dallas.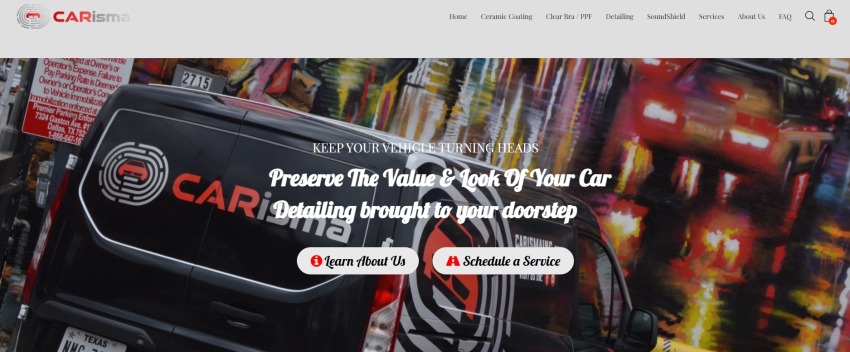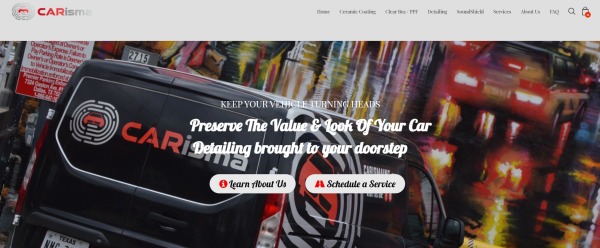 So you have purchased a new car and you want to take good care of it, right? Carisma is a company that is dedicated to helping you do the same. Whether it is to make your car look good all the time, protect it from external damage, or keep its value up, this company will help you out. Paint Protection Film, also known as Clear Bra is an easy way to do all of these things at once, and Carisma is a center that offers to do it for you. Now you will never have to worry about your car getting all scratched up from twigs or the paint chipping off over time.
There are multiple steps and layers to applying PPF, and this company has got them right in order. They have received great reviews from their clients who return to have their car serviced for other things as well. PPF is lightweight and transparent and fits like a glove over the top coat of paint of your car. It is very flexible and can return to its natural shape after being disfigured too. Since it is resistant to corrosion and toxins too, it keeps your paint protected and the value of your car remains up too.
---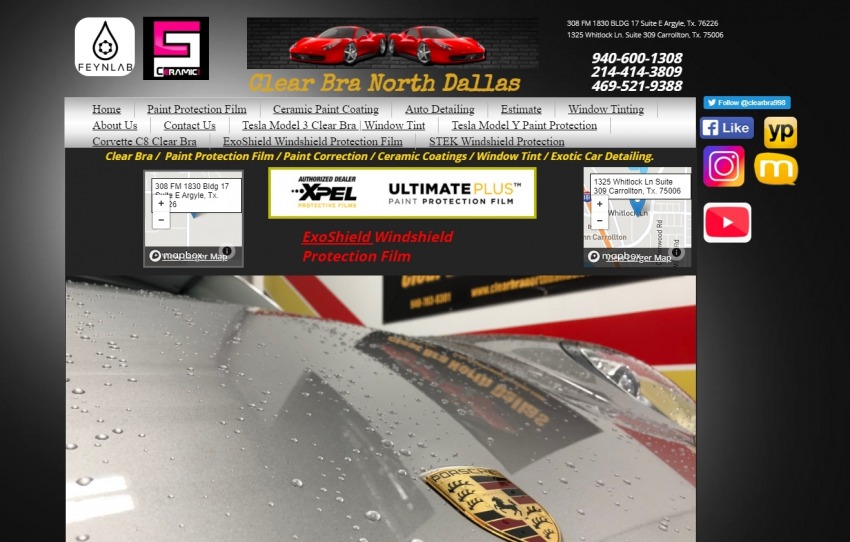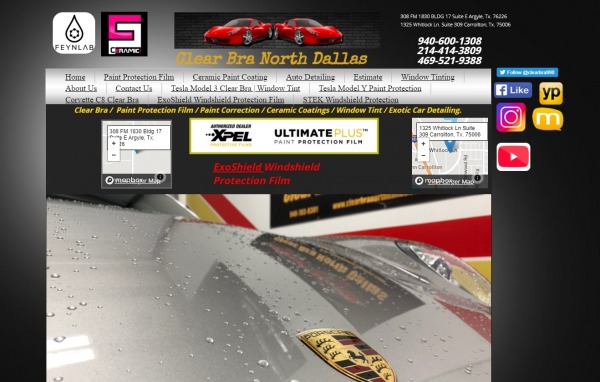 This is a service center that has been around for a very long time now. Clear Bra North Dallas is a leading automobile service center that successfully manages to do a good job on your car and protect it from external sources of damages like insects, rocks, twigs, and corrosion. They carry all the leading brands of PPF like XPEL, 3M, Suntek, and others. They are the only ones that install PPF for Mercedes Factory-owned vehicles. Their dealerships boast of having the best installers and we are inclined to believe them by looking at their track record.
They have had highly positive reviews with many clients praising them for giving them a wide variety of choices that they could choose. The PPF they carry is maintenance-free, so once applied, you don't have to worry about your car's external surface for the next decade. Car paint protection film in Dallas will prevent any damage to your car which includes minor scratches from branches and rocks and also oxidation and corrosion. It is sure to maintain the value of your car over time and improve its resale value when the time comes to sell it.
---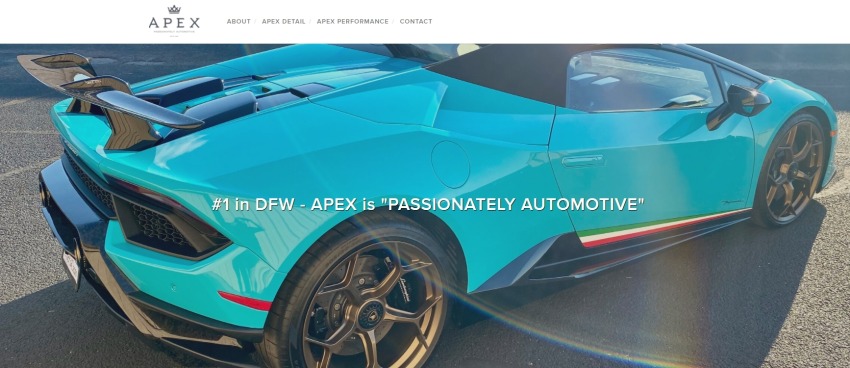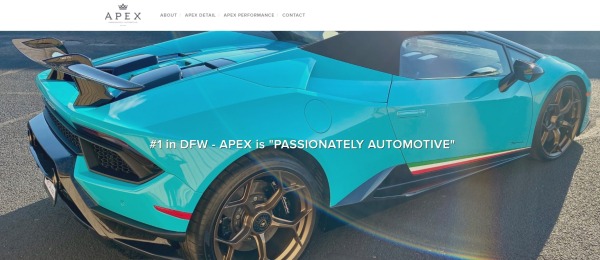 Apex Automotive Companies is a car service center where you can get a coat of PPF among other automobile services. The polyurethane material can have a matte or glossy finish, according to what you choose. It successfully protects your car from external harm like bugs, rocks, dust, and abrasions. All the technicians there has a minimum of 5 years of work experience which makes them experts in this field. They stand by their work 100% and ensure that your car gets the care it deserves.
They opt for edgeless PPF custom pieces which are created in bulk to ensure that nobody can spot the separate layer of coating even inches away from it. Apex Detail ensures that the car is wrapped around with the PPF properly and there are no gaps and cuts in it. You get a selection of packages like full-frontal, complete, and others, and you can choose the one that is best suited to your car needs and also falls in your budget. You are certainly going to be pleased with the service they offer.
---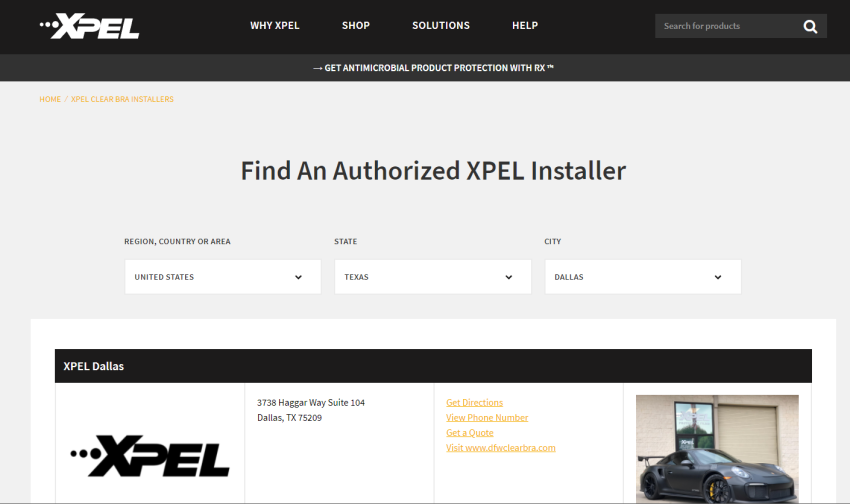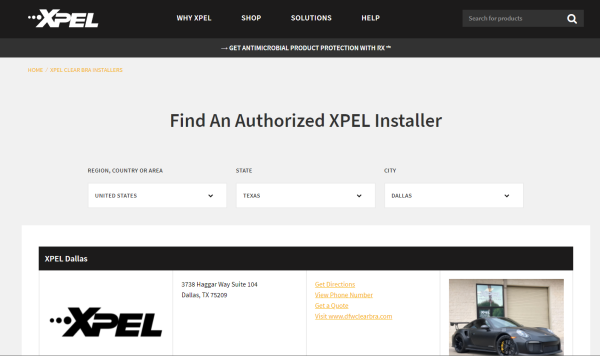 Another popular car service center has been a go-to choice for many people. They understand that a car is an investment that should be protected until the time comes near to sell it. This service center is specialized in the protection of cars until they are ready to be sold again. You will never have to worry about any damage to the paint due to rocks, dirt, or even bugs. You can opt for a matte finish or a satin one, whatever is more to your appeal. They offer three options for PPF – partial front clear bra, full front clear bra, and full vehicle car wrap. It is one of the best Car paint protection film Service Providers in Dallas.
The self-healing coat retains the resale value of your car and is virtually undetectable with the naked eye. They have both the Ultimate Plus and the Stealth packages to choose from. You also get a 10-year warranty for your PPF service, which ensures that you will be compensated if the coat starts yellowing or bubbling at any time. If you don't have a flat finish on your car, this coat can take care of that as well and make it look as good as new.
---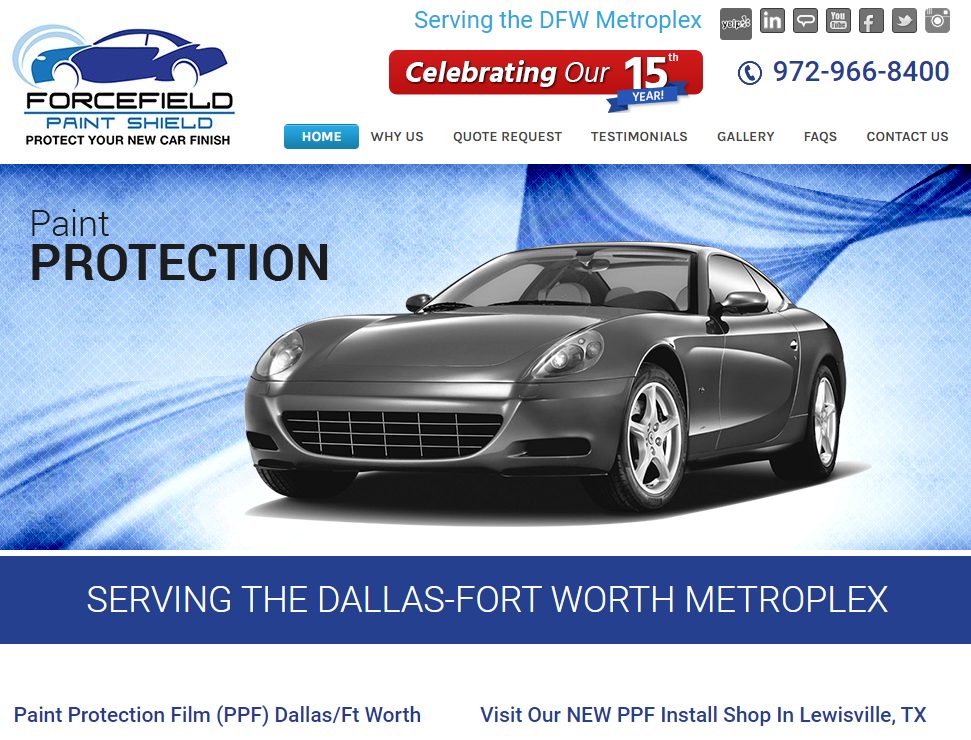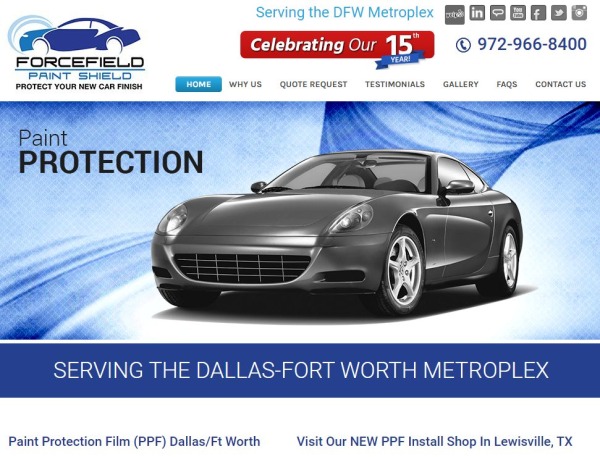 Forcefield Paint Shield is over a decade old and has managed to be a leading facility for car services. They offer PPF or as the common people call it, Clear Bra and it can protect your car from getting damaged by gravel, dust, or insects. The clear urethane plastic is highly resistant and way more durable than normal plastic and does its job well in maintaining your car.Also, They are listed in some of the best Car paint protection film Service Providers in Dallas. You know how much your car suffers, and how quickly the paint starts chipping off from the surface. You can ask for the types of PPFs they have and they will help in finalizing the right one for you.
PPF is virtually invisible and maintenance-free and will improve the resale value of your car. It also prevents the chipping of paint over time and is warranted to not turn yellow, bubble up, or damage the car for 10 years. It does a good job of maintaining the color of your paint and makes the car look brand new. Forcefield Paint Shield can even be used on trucks and motorcycles, as well as trailers. They have affordable options that can make your car look great in no time while doing its main job of protection too.
---
Also check: 10 Best Car Paint Protection Film/PPF in Plano, TX
---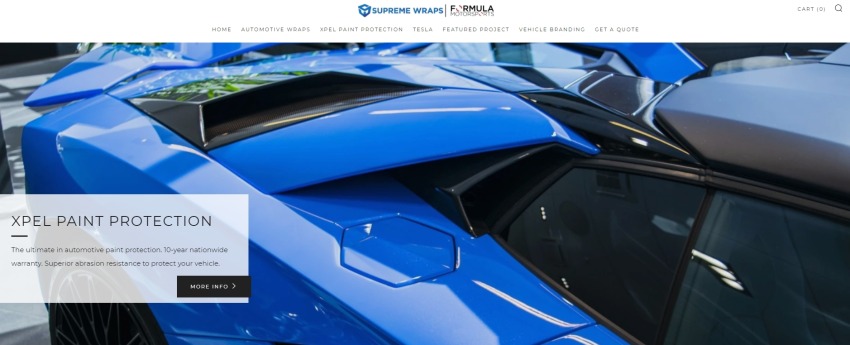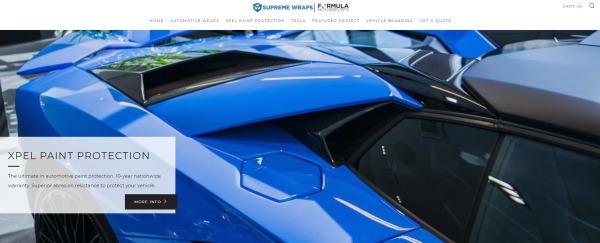 Supreme Wraps Dallas is an automobile service center and if their reviews are to be believed, they have a variety of PPFs available and take personal care to ensure that they use the one that will fit the needs of your car the best. They are home to the latest innovations by XPEL technologies and can protect your car from wherever the road takes you. Their Ultimate Plus film can protect the paint from being scratched or getting chipped off and also ensures that the resale value of the car will be higher.
Their Stealth option is pretty great as well and boasts of giving the car a factory finish look, so whether your paint is matte, frozen, or frosted, this option will keep the look the same or you can even opt to give it a glossy finish. XPEL Armor is designed for industrial and commercial use, so it can give some extra protection to your car as it is about 13 millimeters thick. XPEL Tracwrap is for those who wish to do a DIY job on their car, as with this you can successfully protect the paint and also do the entire thing for yourself.
---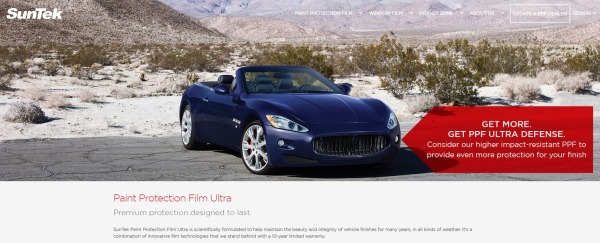 Suntek PPF is a leading brand and service center in Dallas for Paint Protection Films. It can save your car from getting damaged by rocks, twigs, and other road debris. It is also able to prevent the paint from chipping away and even manages to keep corrosion at bay. They offer a variety of packages that you can check out on their website or you can even ask for a quote that is specific to your car. They service both the general public and car dealerships and provide a highly resistant coat to prevent damage to your car.
Suntek Ppf also sells custom tints for your car, so that is another service that you might want to check out on their website. Many of their customers have spoken highly about them and their popularity has spread through simple word of the mouth. They maintain integrity and excellence throughout the sales process and give their best in providing you with a valuable service.
---


A Clear Bra is the best type of protection you can offer to the outer surface of your car. It is the strongest PPF and can protect your car from road debris, oxidation, corrosion, scratches, and whatnot. It comes with a 10-year manufacturer warranty that insures your car in case the coat starts yellowing or bubbling, among other effects. Its self-healing properties are noteworthy as well. If your film suffers any damage, you can just park your car in a heated garage or out in the sun and watch as the self-healing begins. Time 2 Shine is a wonderful company that offers a variety of packages that can protect your car.
They have a bumper and headlights package, a partial clear bra kit, a full front kit, and the full car kit. You can even get in touch with the company and see what adjustments they recommend for your car if you are unable to make a clear decision. They offer both the XPEL Ultimate Plus and the XPEL Stealth packages, which are all the rage for car protection right now. You will have to spend less time on maintenance and cleaning your car as the film protect the exterior from dust and water well.
---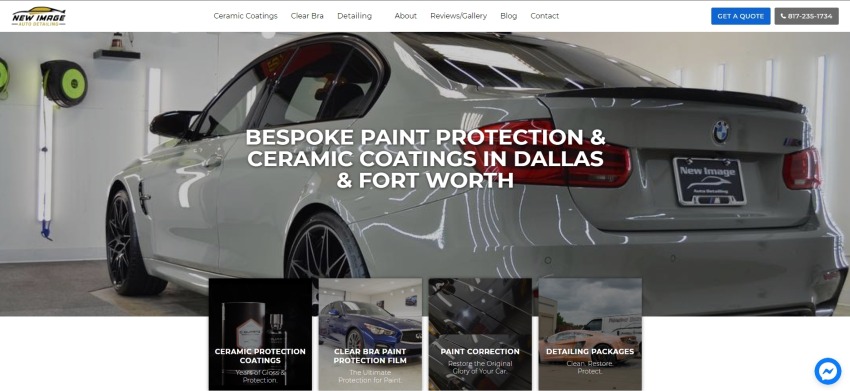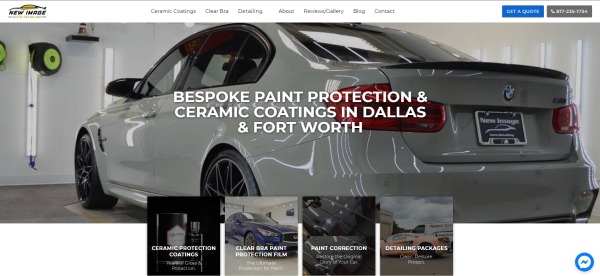 If you want the highest quality of Paint Protection Film, you have arrived at the right spot. New Image Auto Detail stays true to its name and you will see a great change in your car if you opt for their services. They have the XPEL paint protection films, which everyone knows are of the best quality and the films are cut with precision templates designed specifically for your car. Since they care about making an impression and protecting their customer's interests, they top off the PPF with ceramic coating too, to ensure that their service lacks nothing.
PPF is self-healing, so any harm that might come to your car is healed by the heat of the sun. You can spend more time driving your car than washing it if you opt for their PPF plus ceramic coating service. You can get a quote for your car directly on their website instead of waiting around. They are very fast and sure to get back to you at the earliest. Do check out the other services they have listed on the website and see whether they fit the needs of your car.
---
Jekyll And Hyde's
Jekyll and Hyde's is a leading service center and is involved in many other things other than PPF. They also offer window tints, body kits, and exhaust systems for your automobiles, making them a one-stop shop for all things about your car. The PPF they use offers lasting resistance against chemicals, bug splatter, and other environmental irritants that can ruin the exterior of your car. Their HydroResist technology is successful in preventing dirt and water from sticking to the vehicle. You can see some finished sample pictures of the cars they have serviced in the past few years on their website.
It is stain-resistant and helps the car stay true to its original color as well as protection against yellowing and dirt. Since the PPF is invisible, it blends seamlessly with the car and cannot be perceived with the naked eye. The self-healing PPF helps you protect the car from minor scratches and also covers up the damaged area. It is available in both matte and glossy finishes and helps the car look better. The manufacturer also warrants the PPF for ten years against bubbling, yellowing, and such other complaints so you know that you are going to get your money's worth with this one.
Conclusion:
PPF is a pretty good thing that you can purchase to care for your car. Once you pick a reliable service from the list above, you can take your car to them and have it installed by certified professionals. PPF is suitable for those who are leasing a car or planning on keeping it around for a long period and want to prevent external damage to it.
Once it has been applied, you cannot remove it and apply it on the same or another car, so do not tamper with the work that has been done by the service center. You can also apply some types of PPF to your headlights, so get in touch with the service center and ask if they can do that for you. So, These are some of the best Car paint protection film service Providers in Dallas.
Choosing the right type of PPF from the market is also pretty important, so you certainly want to talk to your service center about that as well. Check the quality and reviews of the PPF mentioned by them and see if it is suitable for your car – depending on where you drive it and the kind of damage it is prone to, you should be able to decide this quickly. PPF gives an enhanced finish to your car which makes it feel as good as new. With protection against corrosion and the chemicals in the environment, the paint lasts longer and there is even instant healing of minor abrasions.
We hope that we have managed to help you select the best PPF service for your car and you are on your way there now.