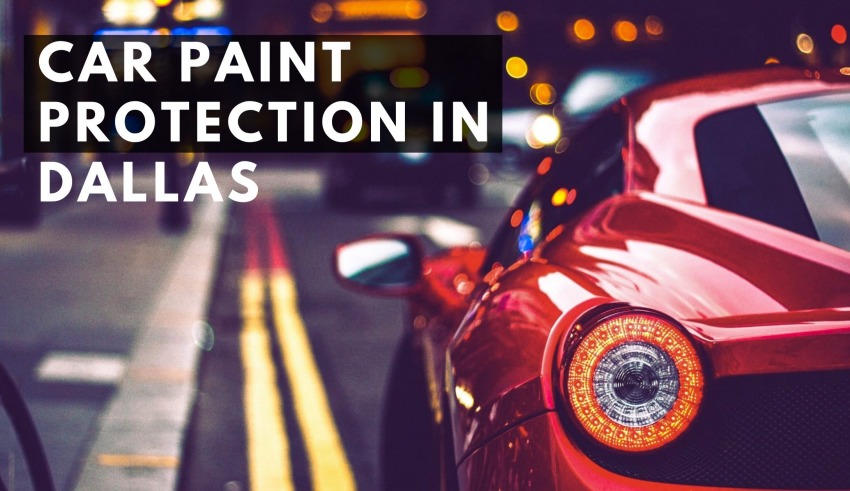 Imagine you're driving your new car home, your phone rings, and just when you look away from the road for a millisecond, KHEECHHH! A sound is enough to fret over! Turns out, your car scratched past another car and got your newbie a mark on her shiny surface. Now, read the first word of the first sentence again. Relax and read on! It is true that such unfortunate accidents can be avoided once you invest in protecting your newly bought car and of course if you learn to keep your eyes on the road. Prevention is better than cure, isn't it? Here are some best Car Paint Protection Film Service Providers.
Investing in Plain Protection Film (PPF) for your car can help you fret over a little. PPF, or clear bra, or vinyl is a thick sticky substance that can help protect your car from scratches, chipping, peeling, etc., and gives a shiny finish to the surface of the car.
If installed right, it can do wonders on your car and leave it looking like the very first time you saw her in the showroom. If you are in and around Plano, Texas, and looking to find the best auto detailing car stores to invest in PPF, we have got it covered below.
In this article, we are going to discuss the 10 Best Car Paint Protection Film/PPF in Plano, TX. So, let's get started!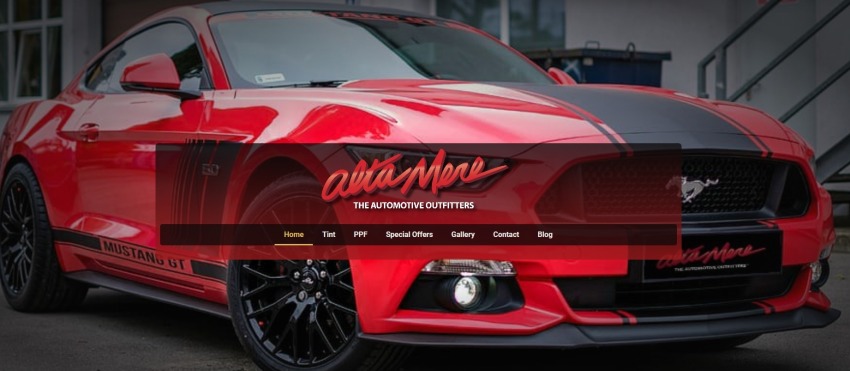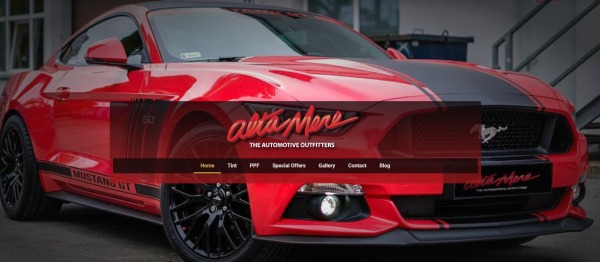 Located in West Plano Parkway, this auto-detailing store has been serving for more than 25 years now. Alta Mere uses the latest technology films to protect your most loved car from accidental and all other sorts of damage. If you are planning to get a PPF done on your car, this is the first place you should drive up to in Plano.
Alta Mere's premium PPF 'XPEL Self-Healing Car Paint Protection Film' claims to protect those areas of the cars which are prone to damage due to high impact from road debris and trust us, it does what it claims! Additionally, you'll not go disappointed with the service boys and the impeccable job they do in finding just the right film for your car. They are the Best Car Paint Protection Film Service Providers.
Authenticity, Workmanship, and Splendid Customer Service are what defines Alta Mere. Their Preferred Front-End Protection Film ranges from $999-$1299 while the Premium Front-End Protection will cost you between $1799 and $1999. The best part is they do offer some occasional heavy discounts and special add-on deals on Door Cups, Door Edge, Headlights, etc. Alta Mere, full marks for you!
Location: 4006 W Plano Pkwy, Plano, Texas 75093
Email: [email protected]
Contact: 972-985-4625
---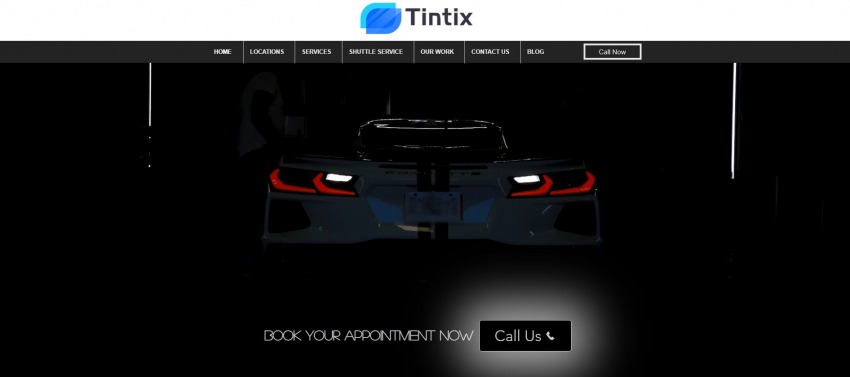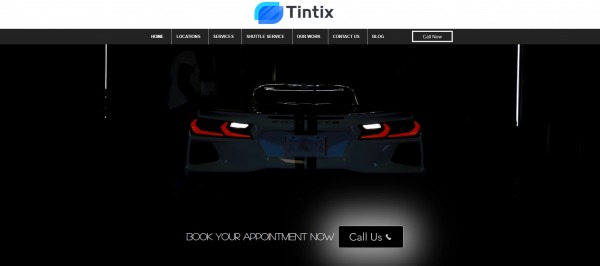 We bring you another awesome auto detailing store in Plano, TX. The best part? They offer you not just one, but two premium PPF at their store. TinTix deals in 'WiVid 3M Scotchgard' which comes with 3M's adhesive backing to shield your car from debris. Whereas the other type called 'XPEL Clear Protection Film' is a clearer film than 3M Scotchgard promising protection, shine, shine, and shine.
At TinTix, the PPF installation starts at $999 only, but we suggest you always look for offers and discounts before you leave home. For more details, you can easily book an appointment through their user-friendly website or chat with their representatives to decide on the most suitable PPF for your lovely car. Get, Set, GO!
Location: 925 22nd Street, Ste 116, Plano, Texas 75074
Email: [email protected]
Contact:  469-290-2000
---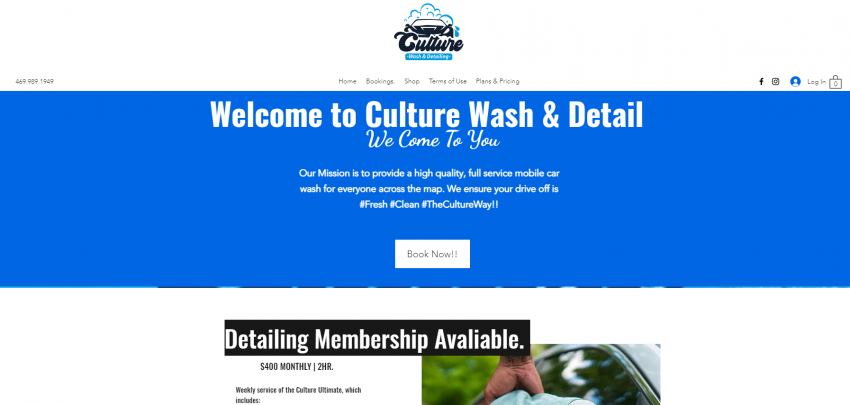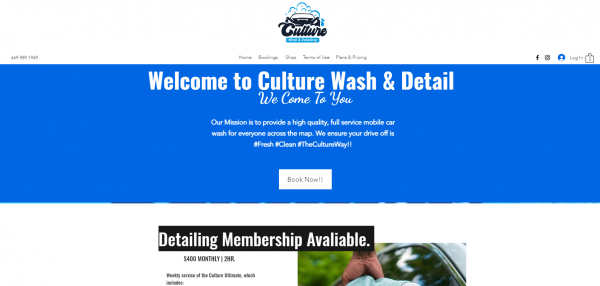 Sticking to their motto "We Come To You", they are one of the best mobile car services in Plano. Culture Wash & Detail work on the fulfillment of the dual promise- taking care of your car needs, that too as per your convenience and location. A win-win situation for you, right?
Additionally, the company takes pride in its service team aka 'Beam team' for the installation of products, with just the right skills. To avail of their benefits, you can choose from their 8 distinct Detailing Packages for your vehicle needs. Even, They are of the Best Car Paint Protection Film Service Providers.
You heard it right, EIGHT! Being the most popular ones, their basic pack 'Culture Classic' starts from $100/1.5 hour, the intermediate pack 'Culture Ultimate' stands at $150/2 hours and goes onto their 'Culture Supreme' pack at $250/2.5 hours.
All in All, with you looking only for PPF but Culture Wash & Detail offers overall grooming for your loved car with their incredible services. Look no further and head onto their websites for more details.
Email: [email protected]
---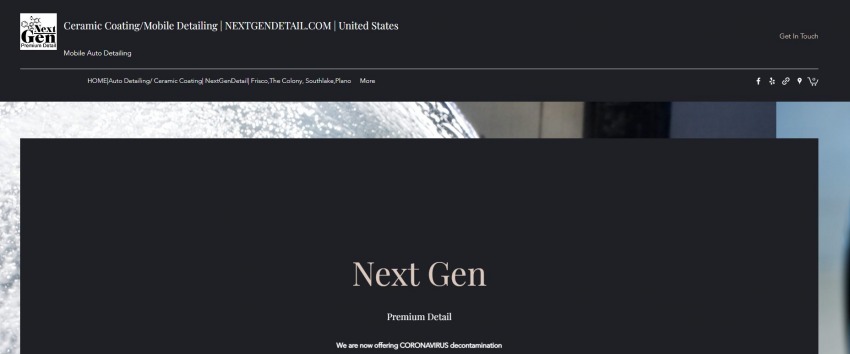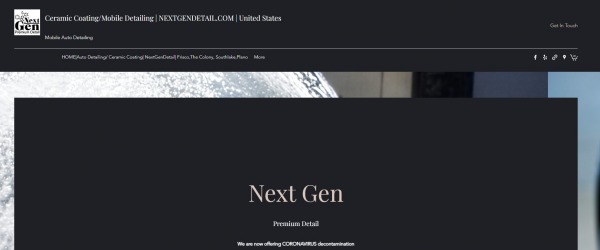 How can we miss this! As the name suggests, the quality of service offered by them is truly 'Next Gen'- uncompromising and fresh. Next-Gen Detail offers a premium mobile detail service in Frisco, The Colony, Plano, and most of the surrounding DFW locations.
You can take full advantage of their 'mobility' and meet them at the place of YOUR choice. They claim to not just meet but exceed all the requirements, tailored for each customer. The committed service team adds to the excellence and makes it a top choice for car care.
As for the PPF types, they offer two- Xpel and Suntek. To understand and choose the most suitable PPF for your car, you can get in touch with the Next Gen Detail through their ever-stylish and user-friendly website. What are you waiting for then? Book your slots now.
Email: [email protected]
Website: www.nextgendetail.com
Contact: 972-677-9850
---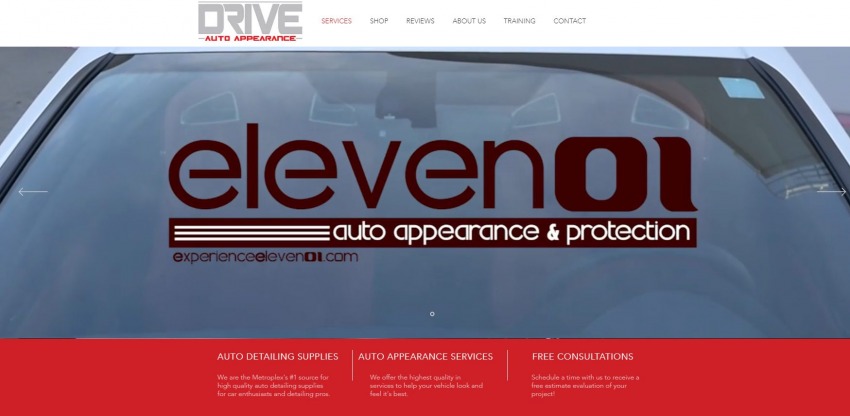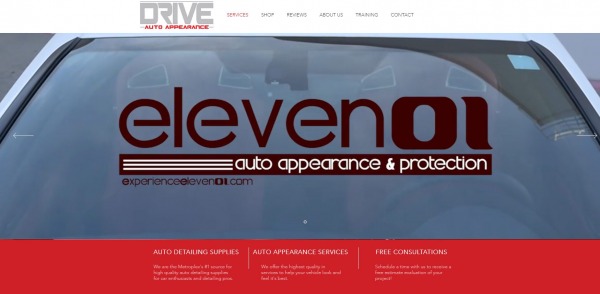 If you are looking for a stunning car revamp in Plano Tx, you cannot miss driving your car to this place. Drive Auto Appearance is a passion-driven project which promises convenient, personalized, and affordable reconditioning services for your favorite car. Legend says that a service that brews out of passion can never go wrong, and we couldn't agree more!
The appreciation just doesn't stop here. Drive Auto Appearance is the first Certified Green Car Care Business in the City of Plano; means they use technologies focusing on Conservation, Preservation, and Sustainability.  They Provide the Best Car Paint Protection Film.
The PPF installation comes under their 'Eleven01 Experience'- a package solely committed to the protection of your vehicle and give the much-needed gloss finish for years to come. This package encompasses a four-phase process, ultimately giving you the overhaul, you've always wanted. For double assurance, you can go through the customer reviews on the website which speak volumes about their workmanship. Get a move on!
Email: [email protected]
Website: www.driveautoappearance.com
Contact: 214-299-9473
---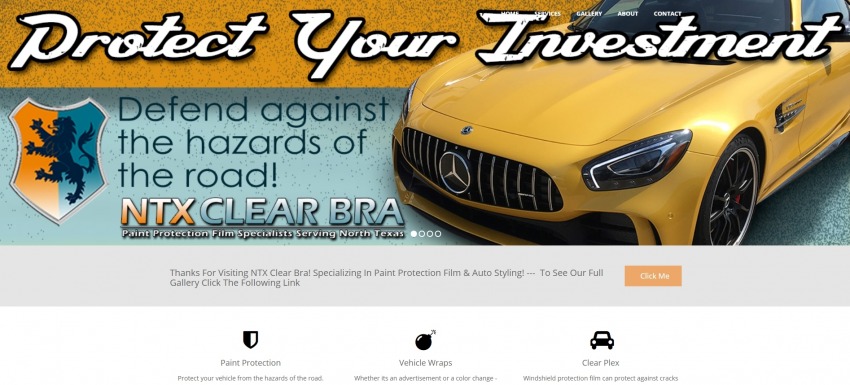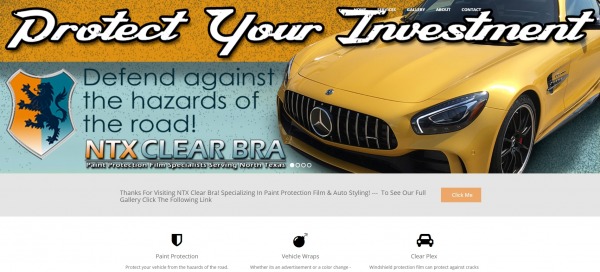 Ruling the Plano auto styling market for 21 years, NTX Clear Bra holds specialization in Paint Protection Film installation. Apart from PPF, they also deal in services such as Vehicle Wraps, Clear Plex, Window Tint, and Ceramic Coating.
The team at NTX walks on the trail of 'Experience. Integrity. Work Ethics.' and keeping attention to detail. With their exceptional certified installers, we're sure that disappointment won't walk past your soul and your car's too. You can easily contact them, either by filling out a simple form on their website or calling them up. Go La La!
Location: 1101 Ohio Dr. Ste 106, Plano TX 75093
Contact:  214-504-4294
Website: www.ntxclearbra.com 214-504-4294
---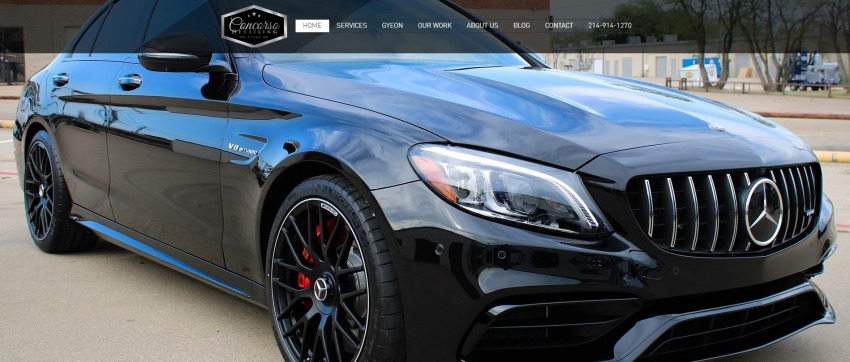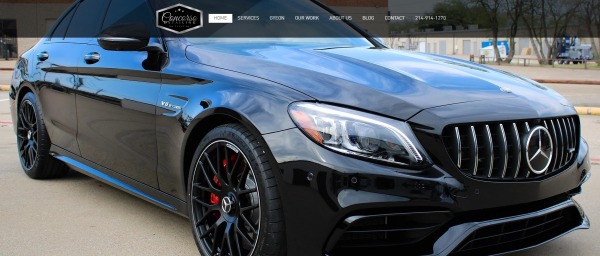 Because we love your car as much as you do, we bring in line another appearance and protection love dose for your car in Plano, TX. Concorso Detailing is owned by a man who started working on cars since he was 9 and continues to work on them with love and care.
The detailing team here is no less than a Dream Team and drizzle thorough professionalism in every move. Now that you're looking for PPF installation, you can drive up to this store free from fear. Their XPEL Clear Wrap covers the exterior of your car, giving it full coverage against scratches, rocks, dirt, and more.
Moreover, the wrap comes up with self-healing technology to minimize damage without compromising on the gloss finish of your car. The pricing starts from $699 for partial coverage and can be adjusted as per your budget needs. If you still have any second thoughts about their workmanship, check out their website for stunning cars detailed by the Concorso team. An absolute treat for the eyes!
Location:  849 J Place Suite B, Plano TX 75074
Website: www.concorsodetail.com
Contact: 214-914-1270
---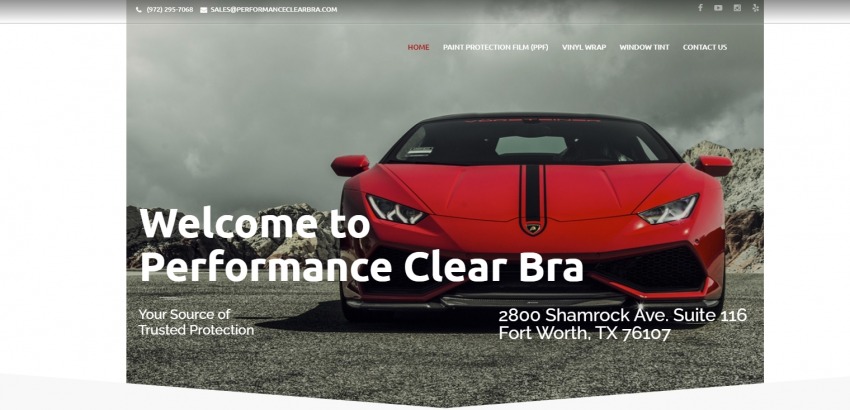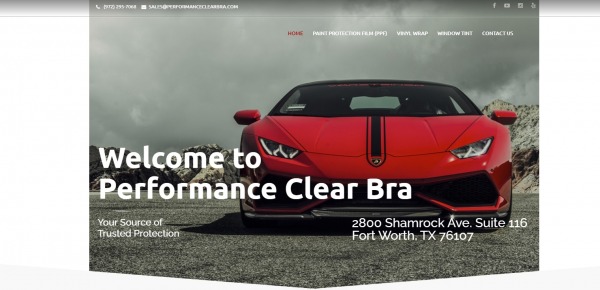 If your partner loves long drives but you love adorning your car more, we got you! A fifty-three-minute drive from Plano to Performance Clear Bra will surely kill two birds with one stone. Let's get to the point now.
Performance Clear Bra stands tall in providing one of the best car detailing services in Texas with certified installers carrying an experience of 20 years. You and your car can enjoy the services such as Window Tinting, Vinyl Wrap, PPF, Ceramic Coating, and others. Known for its high-quality installation of PPF, it uses SunTek Protection to fulfill its promise. The SunTek Paint Protection Film Ultra adds an invisible protective layer to your car, maintaining the gloss finish and optical clarity.
This promised protection comes with a 10-year warranty. For the installation of SunTek PPF, the service team uses TruCut software to customize vinyl as per your car needs, which is high on technology and design. To add, while your car adornment is in action, you can enjoy sipping a heavenly coffee from their coffee station and spend some quality time with your partner.  Great deal, isn't it? In all-inclusive, we beg you to not miss this!
Location: 2800 Shamrock Ave. Suite 116, Fort Worth TX 76107
Website: www.performanceclearbra.com
---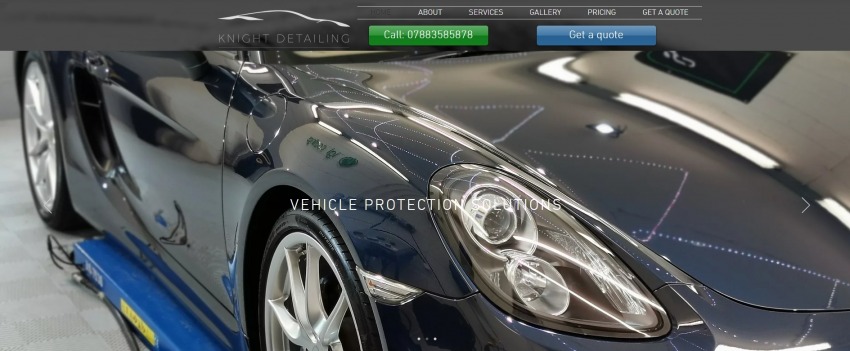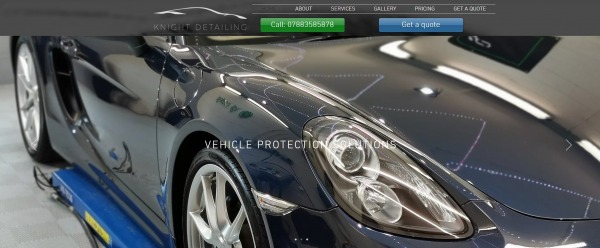 We couldn't stop ourselves from putting this on our list. While other auto-detailing services take pride in their workmanship, Knight Detailing views its services from the lens of fairness, honesty, and personal responsibility. That's a heavy concoction, right? With their ability to mix their service with the right workmanship, they never fail to surprise the customers with the commendable car job that they do.
Located in Allen Tx, an eleven-minute drive from Plano, this auto-detailing center focuses on tailoring your car as per your wishes and needs, without compromising on quality and affordability. They offer services like interior shampooing, full-auto detailing, clear bra installation, ceramic coating and so much more. Another heart-winning quality is that they are Open 24×7, All Days, so you can easily plan for a car reconditioning even on Sundays. Just in case you are having any doubts about visiting them, head to their website and read the overwhelming customer reviews. Plus, their elegant mud yellow website will surely swing you to stop by Knight Detailing to get PPF done.
Location: 1090 W Exchange Parkway, Allen TX 75013
Contact: (214) 715-1712
---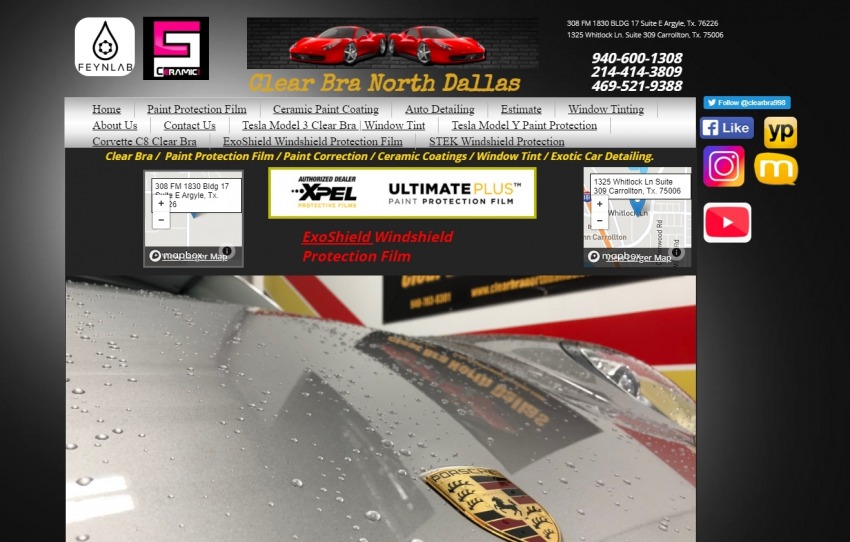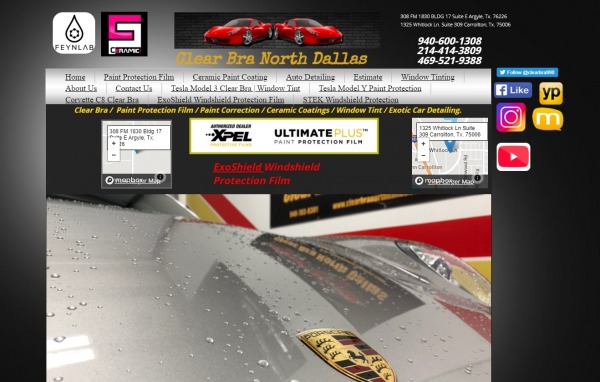 Spread over multiple locations in North Dallas including Plano, Argyle, Flower Mound, and Carrolton, Clear Bra's car job does full justice to its name- Clear and Authentic. With over 16 years of service in PPF installation, they have had thousands of satisfied customers swearing by their service and quality of work.
They stand out in giving out a lifetime warranty of PPF after installation, like no other service company in Texas. Isn't that enough to consider them for your beloved car's protection? Longevity is one reason but wait, we have another reason for you. Clear Bra also offers the facility to install PPF at your own garage, so that you don't lose sight of your precious for even a millisecond. They deal in Xpel, SunTek, and Hexis PPF's and use the state-of-the-art for installation in a limited time.
In addition to this, they provide four PPF options to choose from depending on the coverage- Economy, Basic, Standard, and Full. They operate through appointments only, all days till 3:00 pm. So, make sure you book your slot before you plan to choose your course of action. It's equally easy to book an appointment- you can either ring them up or mail them. Your call!
Website: www.clearbranorthdallas.com
Contact:  214-414-3809
---
Conclusion
We're glad you stuck around this far with us. Now that you know it all, so whenever you are in Plano or planning to visit Plano, you can make a fair decision on what service to choose for your car.
We promise that not just PPF but all these auto-detailing centers will add to the beauty and protection of your car by giving it a much-needed revamp. The services will never fail to surprise you and of course, your car. Tada! Have a Grrr-eat time!