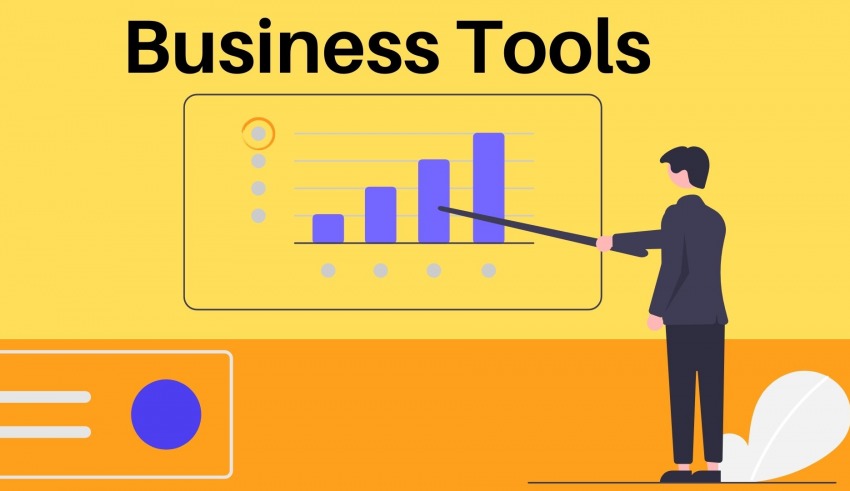 Running a business is a challenge in itself. When running on your own, you better ace everything. You must know all the processes. Every last detail that goes into the business must reflect yourself. Are you looking for the business tools available? Today, we will take you through these incredible tools for your business.
There are so many boxes to tick when you do business. It's difficult, yet manageable. These tools are efficient and accurate. Moreover, you'll need them because accurate planning is key here!
Let's see these business tools one by one –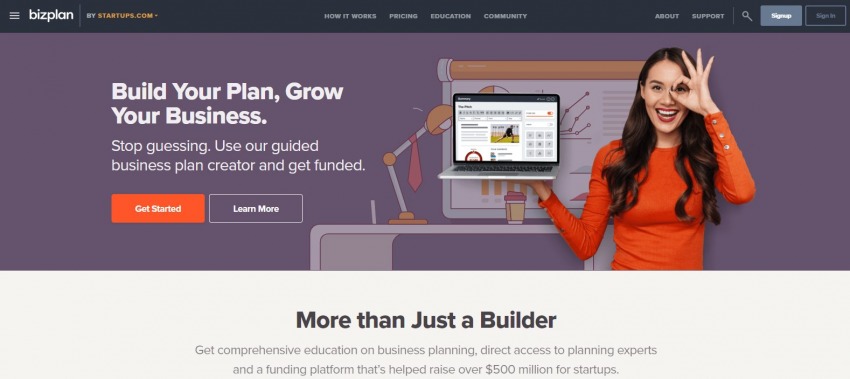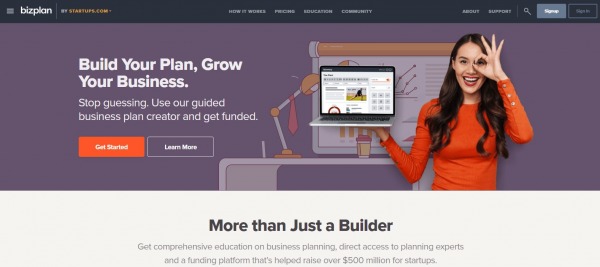 This is one of those that will help you pitch better to investors. Bizplan is better suited for tech startups. With drag & drop sections, Bizplan is more like modern website builders. Being effective and easy helps keep up with daily business needs.
Bizplan's education corner is amazing. You will be able to learn and upskill your employees too! With more than 600 in-depth video tutorials, your team can learn how to explore more opportunities.
Here is a list of features of Bizplan – 
Better business plan building with drag & drop templates
Financial command centre with the ability to track all financials in one place
Connect potential investors on fundable.com with an easy access facility
Use unlimited collaborations with accounts
Get expert answers, guides, master classes, online classes, etc
Be in complete control of who gets to comment or view internal communication
Advantages –
Extremely user-friendly
Exceptional study materials for constant improvement
Gain access to startup tools
One of the best business tools for accounting software integration
Lifetime pricing
Disadvantages –
You won't get any free trials
Not compatible with mobile
Missing specific industry-wise templates
Automation of unlimited financial projection
Pricing Plans
Lifetime access – $349
Monthly plan – $29
Annual plan – $20.75
---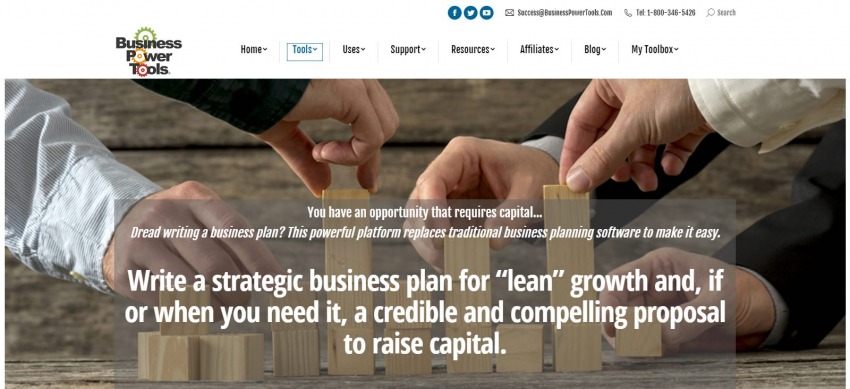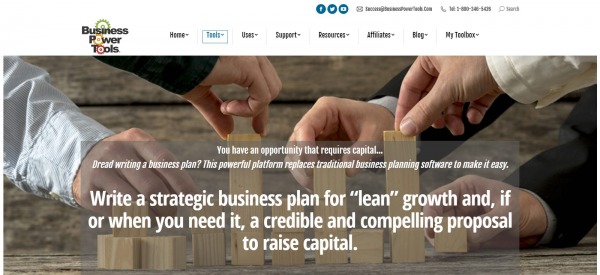 One of the prolific choices in this list is because they have industry-specific templates. Looking to show your profile to investors in a smart way? BizPlanBuilder helps you share your business plan with investors flawlessly. Do not share bulky PDFs and documents. Instead, present your plan smartly with navigation.
Import financial details easily from other financing tools. Moreover, conduct accurate calculations, flawless cost analysis, budget sheets, graphs and charts. Collaborations are made easy with BizPlanBuilder and it is one of the trusted business tools.
Features – 
Plan business with industry-specific templates
Collaborations with your teams
Smartly present your business plans to prospective investors
Video tutorials, FAQ sections, and technical support
Why BizPlanBuilder?
Amazing visuals
Drag & Drop templates
Deep presentations
Industry-specific templates
Easier team collabs
Reasons for avoiding it – 
Not available on the phone
Free trials are a no-no
Exporting PDFs is a nightmare
Pricing Plans
MBA students and startups get a $97 yearly subscription-based pricing model. This comes with the ability to add an unlimited number of team members for $10 per year.
Get Financing tools for growing companies and strategic planning for $27 per month. You can add unlimited investors, advisors, and team members for $1 per person per year.
---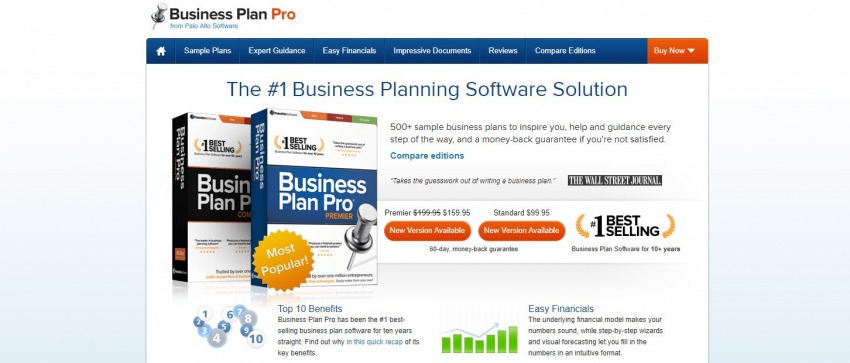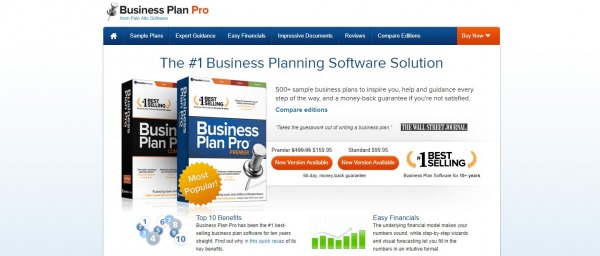 Get unbelievable customer support and tech support from Business Plan Pro. Impress investors with an incredible business plan. With the help of awesome funding tools and clear instructions, create awesome presentations.
Choose your favourite templates from a range of 500 samples. Moreover, these samples are created according to industry standards. Get bank loan approvals with these templates.
Exporting all your data to PDFs has never been easier. Furthermore, you can export business plans in Excel, PowerPoint, Microsoft Word, etc.
Why choose them?
500+ business templates
Financial statements with built-in formulas
Drag-and-drop graphic forecaster tool creates appealing visual forecasts
Importing data from Quickbooks
Exporting data to PowerPoint, Excel and Microsoft Word
Responsive tech support & customer support
60-days refund guarantee from one of the best business tools
Why avoid this one?
There is hardly any collaboration tools
The software interface is kind of old-school
Pricing plans 
Lifetime purchase of $99.95 – Standard Package Plan
Lifetime purchase of $159.95 – Premier Package Plan
---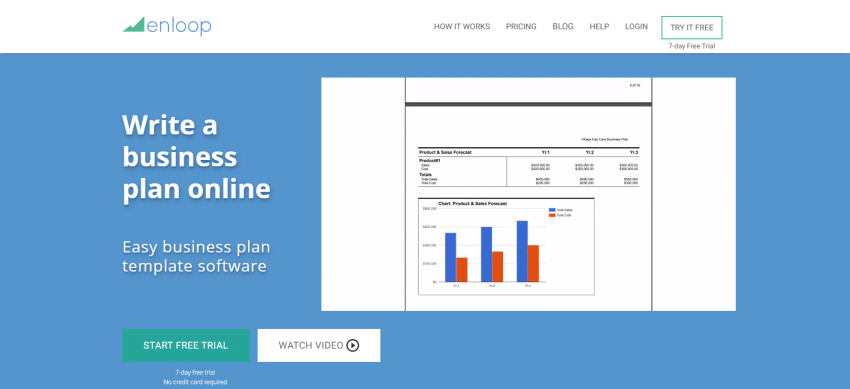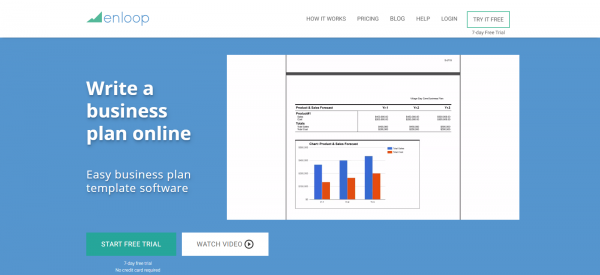 Enloop's Autowrite feature and performance scorer changes everything. Their step-by-step navigation system helps you plan quickly. You may have ideas. But, you may be lacking the financial aspects of such an idea. Don't worry Enloop will help you achieve that.
Why should you choose Enloop?
Create business plans with amazing features like TextSync and Autowrite
Understand your company's financial health with 16 different ratios
Motivate yourself to complete a plan with performance scorers ranging between 0 to 100
Number formatting and 100+ currency symbols
Business templates in abundance
Enloop's interface is modern and aesthetic
The financial ratios are well explained
Get access to business reports
Enjoy a free 7-day trial period
Premium plans are all very affordable
Why should you avoid Enloop?
Educational resources are limited with Enloop
Customer Support is also quite limited
What are the pricing plans?
Annually billed with a monthly subscription of $11
Annually billed Performance Plans with a $24 monthly subscription
---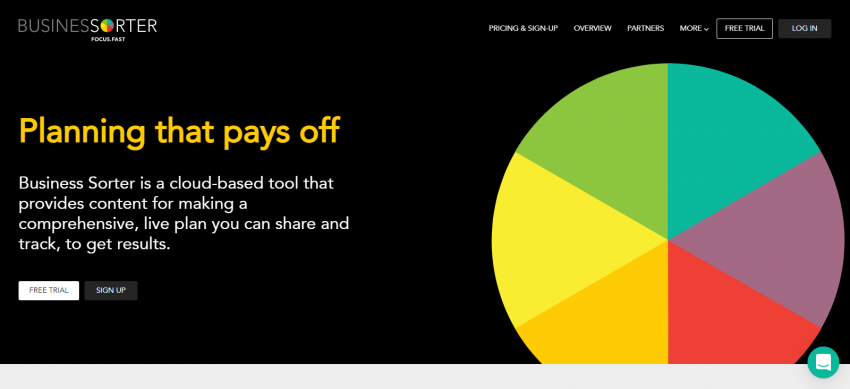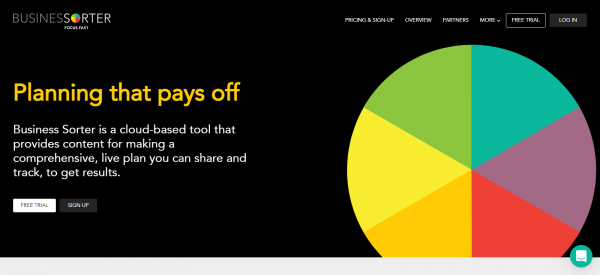 You can now create and keep a tab on your content with this cloud-based platform. Businesses have six key areas – the goods & services, operations, the human element, brand, sales, and finance. Keep a track of every aspect of your business with a novel 273 card sort system.
Plan your business with your existing cards, add your own or delete some. Be on top of every business move by centralizing your ideas & thoughts.
So, why should you choose Business Sorter?
With 273 business cards enables card-based business planning system
Additional pieces of information and built-in tips
Access your information on multiple devices
Assign tasks flawlessly and collaborate with all your team members
Your data is securely protected
Free regular software updates
Unlimited user additions
Business trials for 14-days
Here's why you may want to miss this one – 
Zero educational resources available
It's not best for all your financial needs
What are the pricing plans?
Annually Billed – Small team of 3 users – $80 a year
Annually Billed – Medium team of 10 users – $240 a year
Customized pricing for enterprise-level of users (unlimited).
Annually Billed – Large team of 30 users – $240 a year
---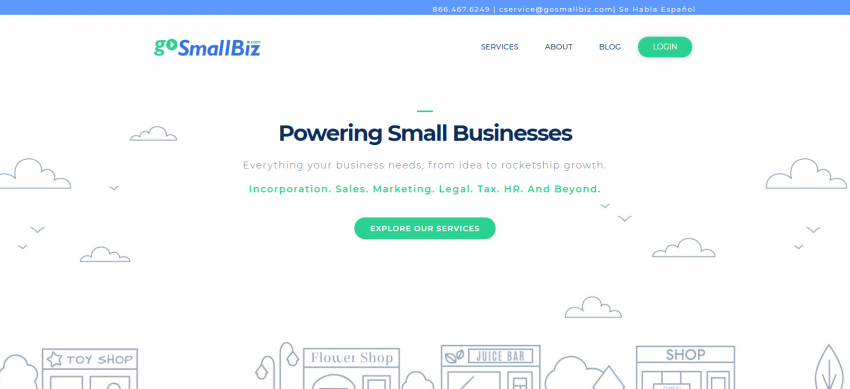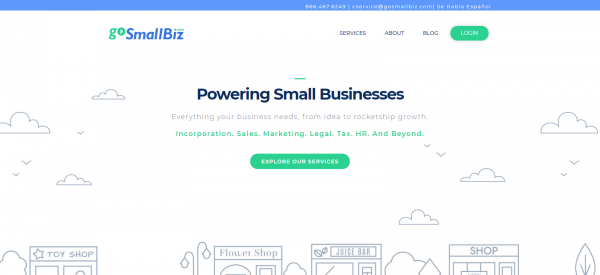 Setup your business plan with utmost ease on this platform. With hundreds of industry-standard templates on GoSmallBiz, create what you need in seconds. Moreover, their online calendar management system is incredible.
Scheduling events and meetings have never been easy. Generating insightful reports from the data, both financial and otherwise, looks incredibly easy here.
Are you a new entrepreneur with no background in business administration? Don't worry because this business tool will help you learn a lot. Get business courses, weekly updates and business mentoring from the platform itself.
Here's the thing though – apart from its normal business plan software, it provides for Customer Relationship Management (CRM). Moreover, you get business solutions in the text as well as legal documents.
Why choose GoSmallBiz?
Industry-wise business templates (almost 100 of them)
Insightful reports based on financial metrics
Social media integration with the platform
Educational videos
Business consultations and unlimited mentoring
Money-back guarantee within 30 days
CRM tool
Legal documentations
Customized reports on business and financials
You can give this one a miss because of –
Its UI is old fashioned and outdated
GoSmallBiz's monthly billing system is $39 per month
Its business plan features are limited
GoSmallBiz lack of yearly subscriptions
Its limitations of exporting data to only Microsoft Word and Excel
---


This is one of the older business tools available in the market. They have been around for the past 14 years. You can even use this platform for project management too!
Manage risks, track growth & finance, and efficient real-time collaborations make this one stand out.
Why choose iPlanner?
Proper templates for business plans
Guidance in starting up a business with every step
Financial projections and templates
Microsoft Office & Dropbox integration
Personalized assistance from expert mentors
Regular Cloud backup for your information
Create custom business plans with set industry-specific templates
Expert consultations
Reasons for avoiding iPlanner
User Interface is old school and out-of-date
There's no monthly pricing option
Let's check out their pricing policies –
You are allowed to manage 1 project in their Professional Plan which comes for $55 billed annually
You can do up to 12 projects together with its Corporate Plan and that comes for $93 billed annually
Custom pricing for a Corporate Plus Plan
---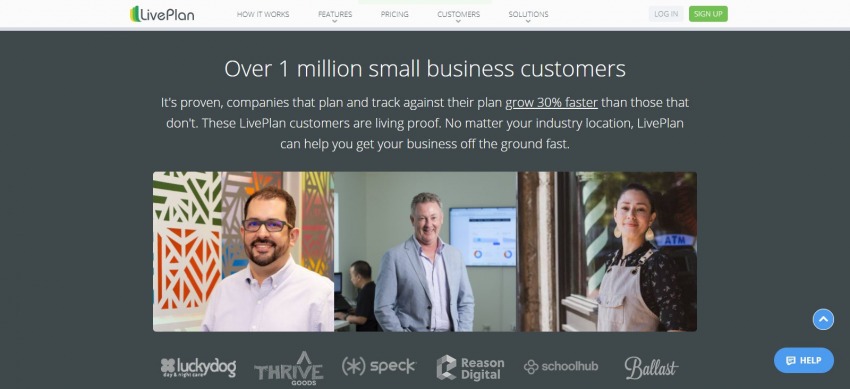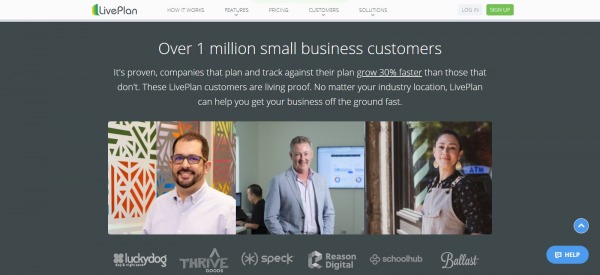 For a modern business plan software and template rich experience, use LivePlan. Start and control your business with LivePlan's 500+ sample business templates. Moreover, you can draw inspiration from these samples and create your own.
Get 5-year predictions based on your current situation. Import all your data from Quickbooks or Xero with utmost ease. Use the best shot you have while pitching to your investors about your plan.
Why should you choose LivePlan?
It has 500+ templates
Jot down your ideas with fill-in-the-blanks templates
Educational materials are available
Track your finances with financial charts & graphs
Compare your business plans with other competitors in your industry
A modern and intuitive user interface
Encrypted data security like payment gateways or banks
Customizable templates
Plans are affordable too
You can choose to use multiple work plans simultaneously
Awesome customer support, incredible business resources and step-by-step instructions
Money-back guarantee up till 60 days
Why you should avoid LivePlan?
Usually, it takes some time to get used to the system because its complex
You cannot customize the financial projection dates
Third-party app integrations are limited
Pricing Plans –
Annually billed pay-as-you-go plan for $20 per month
A half-yearly billed plan comes for $18 per month
The annually billed plan (annual plan) is $15 per month
---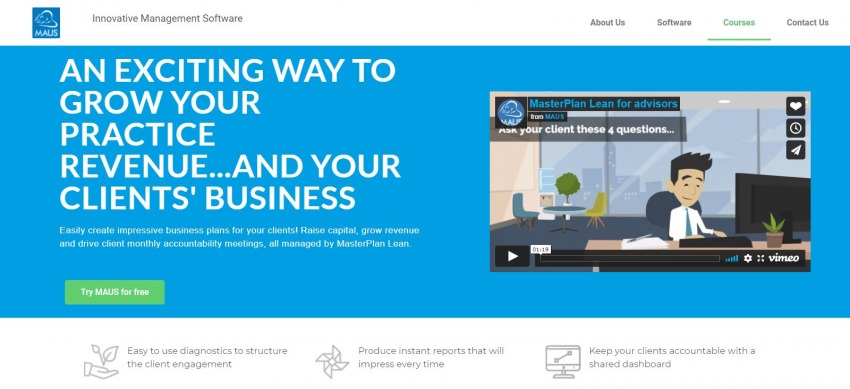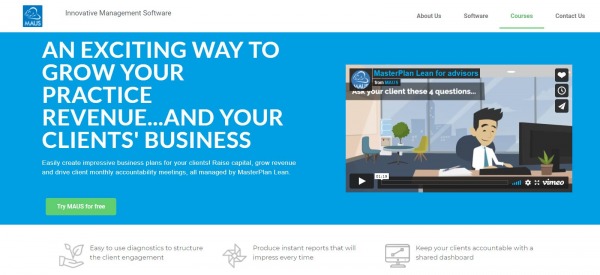 Maus is one of the finest Australian-based business tools for planning. They have more than 60 thousand clients spread across the globe. It has a fully automated financial calculator which is accurate.
Even your teammates can access your business plans easily. You can create market segmentation easily with Maus Masterplan. That way you can create and execute plans for specific customer groups.
So, why should you choose Maus Masterplan?
Plan entire strategic planning processes through a step-by-step wizard
This business tool can do a 5-year forecast
Decide on your financial budgets and create cash flows
Customized segmentation of large market groups
Collaborations are made easy
Very easy to use
Keep the entire team on track by monitoring them automatically through automated action
Exquisite graphs & charts with detailed reports
Let's see why you may want to avoid Maus –
It does have real-time errors and requires software updates to fix bugs
Small businesses and startups can rarely afford its pricing policy
How much does this cost?
$97 a month for the Business Planning & HR package
$299 a month for the MasterPlan Lean Package
$499 a month for a Business Planning Pack
---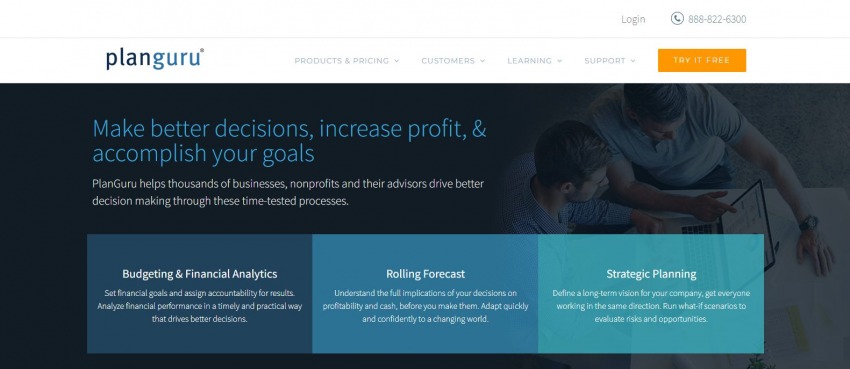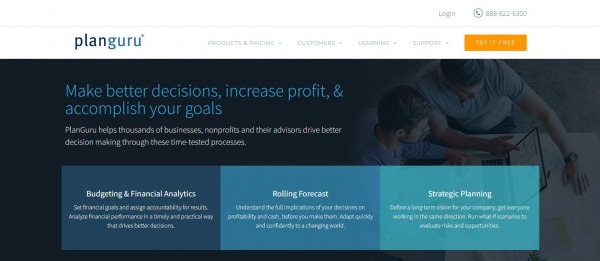 This is one of the best financial planning business tools out there. It is cloud-based software, so there are no chances of losing data. Moreover, you can create financial projections for up to 10 years since it has 20+ insider forecasting methods.
You can track team members and their productivity. Being accountable to the business is something every team member should learn. Set your goals and analyze performance over a while. Furthermore, PlanGuru enables you to do top-notch financial and budgeting analysis.
Why should anyone choose PlanGuru?
Financial forecasts up to 10 years
20+ standardised forecasting methods
Reporting tools with a dashboard to keep a track
Set up custom methods with formula builder
Get KPIs and ratios
Work seamlessly with Excel, Xero and Quickbooks
US-based customer support
Business improvement study materials, video tutorials and guides
Extremely detailed budgeting tool
The trial period ends after 14 days
30-day refunding
Here's a list of reasons why you may call it a pass –
You can't even jot down basic business plans
There are no templates
If you don't know your financials well enough this isn't for you
Super expensive for additional users
How expensive is it?
A monthly plan is $99 but they'll charge $29 per member
An annual plan will be $899 per year with additional user charges be $299
---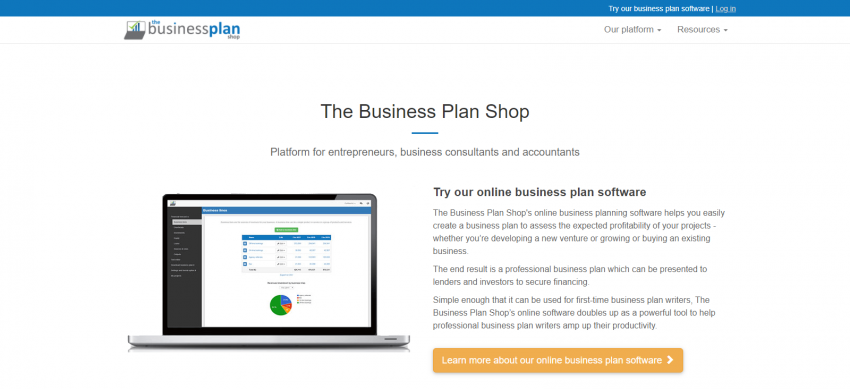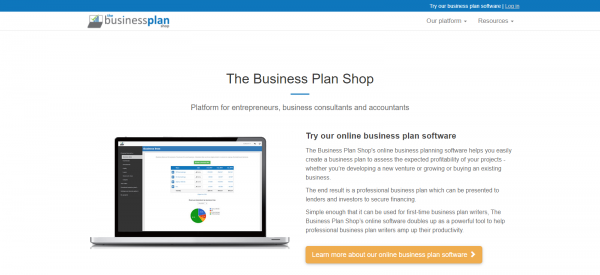 This one is undoubtedly one of the best business plan tools out there. Simple yet effective business planning lasts longer. This is why this platform is so awesome.
If you subscribe to this, you get a clean design and super-friendly UI. Enjoy 3-5 year financial projections with The Business Plan Shop.
Let's see why you'd love this platform for your business –
Get examples and a step-by-step guiding system with instructions
Export your data to MS Word and PDF format
Credit analysis
Break-even point analysis
Charts & graphs for better data analysis
Financial analysis
Extremely userfriendly
Section-wise instructions for better business planning
Very strong and efficient data protection
Amazing educational content
Affordable pricing
However, here are some reasons you may choose not to go with this business tool –
Business plan features are limited
You can't import data from spreadsheets
Pricing Plans –
$22 a month for the monthly plan
$12.5 a month if you subscribe yearly
---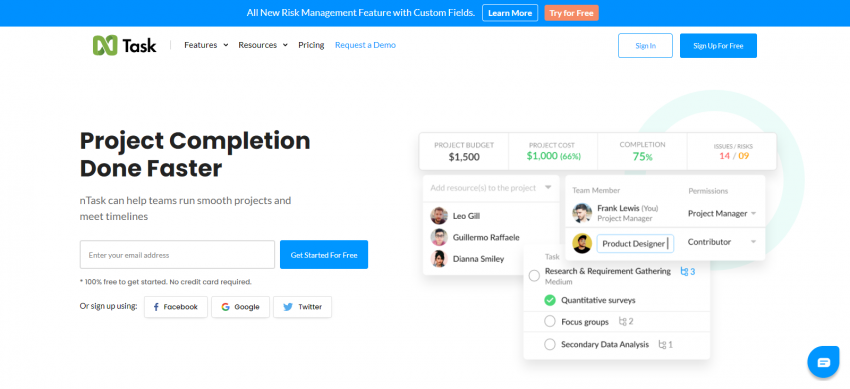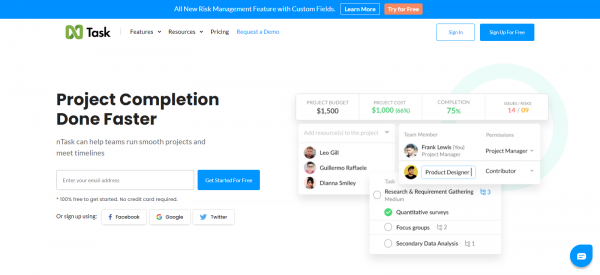 This one goes beyond perfection when it comes to business planning software. Get amazing features that take it beyond any other software. Use timeline management and create task dependencies with nTask.
Before moving forward let's check the features of nTask –
One app for all multitasking purposes with multiple workspaces and projects
Project collaborations are now super smooth with multiple teams
Create, organize, assign tasks, and manage an unlimited amount of tasks
Track and manage issues
Time tracking modules and maintenance of timesheets
Get financial summaries, maintain budgets, and track billable & non-billable projects
Interactive Gantt charts for better data visualization
You can invite stakeholders to review performance and business plans
Integrate apps like Zapier, Zoom, Slack, Google Calendar, Outlook Calendar
Why nTask?
A complete & thorough project management suite
Manage and hold business meetings
Bring all your teams and their members in one place
You should avoid nTask if you are looking for –
Mind Mapping features;
And templates
What's the pricing point?
The basic plan is free
The premium plan is $2.99 per user per month
And, $7.99 per user per month for nTask Business features
---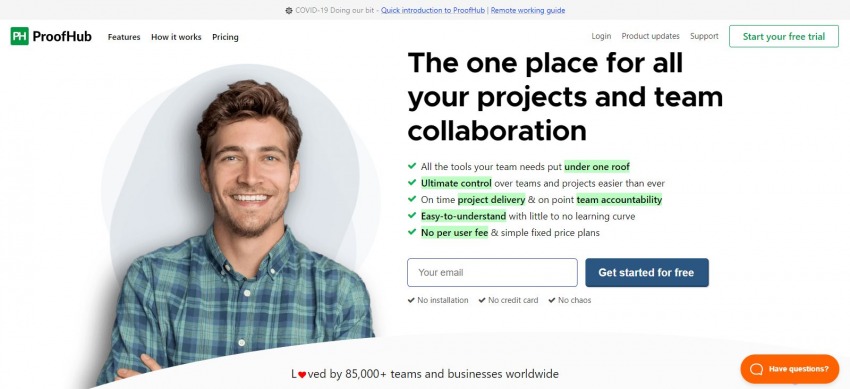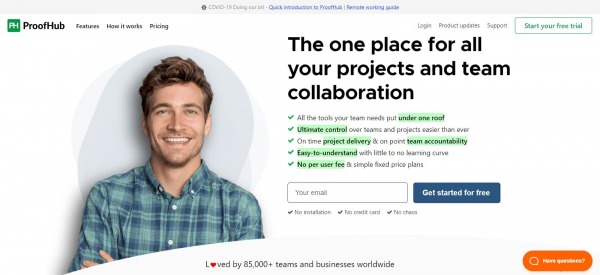 ProofHub is an award-winning business management tool available right now. Its project management software and collaboration systems are known worldwide. Right now, it has more than 85 thousand businesses and teams globally. That number shows how good they are. It is one of the well-known business tools available in the market.
Collaborate effectively and take efficient decisions through a centralized and secure location.
Before moving forward, let's learn more about ProofHub's features –
Create a new project management template or use the one you were already using
Powerful task management features will help with task dependencies and keeping up with project timelines
Also, stay in control of team management
Carry out real-time discussions and in-built chat rooms
Effectively manage your resources and plan your projects with an accurate reporting tool
Centralise and integrate social media apps like Google Drive, Dropbox, Box, Freshbooks all at the same place
Why should you avoid it at all?
There's one practical difficulty. Proofhub's ability to integrate with too many apps is not there.
What are the pricing policies?
There is an annually billed Essential Plan which comes for $45 a month
And, an Ultimate Control package that comes for $89 per month (billed annually) with unlimited users and projects
---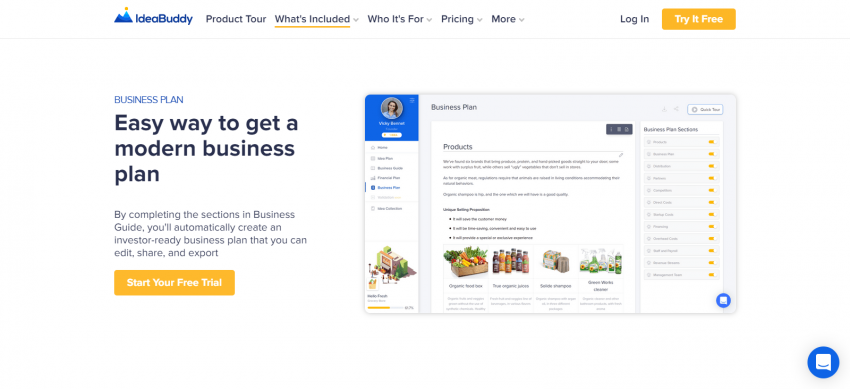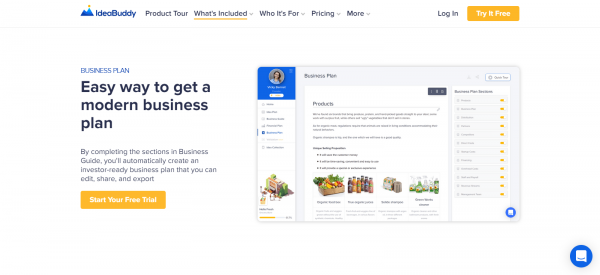 If you are looking to pitch for investments, then this business tool is your "buddy". It's one of the better business tools available in the market. IdeaBuddy can help you create a business plan based on true insights and proven business concepts.
Ideabuddy helps you decide every aspect of a business plan. That guidance is unparalleled.
But, why IdeaBuddy and not others?
Sketch out the best business plan and jot down ideas
Step-by-step guide in every aspect of your business plan
Don't worry if you are not a maths geek because the platform will do the task for you
Automatic business plans created after you end stage-wise plannings
Fill out all essential financial details and get financial forecasts
Wide range of templates
The beautiful and aesthetic appearance of the UI
A perfect step-by-step guide
What are the possible cons?
Their Dreamer Plan comes with $15/month or pay annually a $45 per year
Indeabuddy's Founder Plan is $25/month or pays annually an $85
$55 per month or pay annually $245 per year for the Team Plan
Or, a one-time payment for $155
---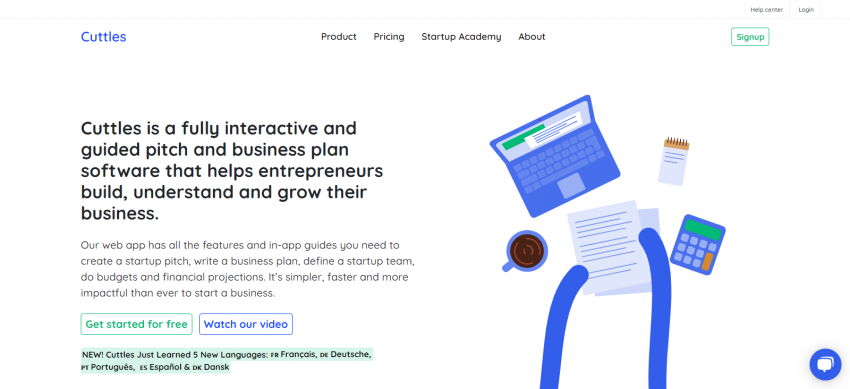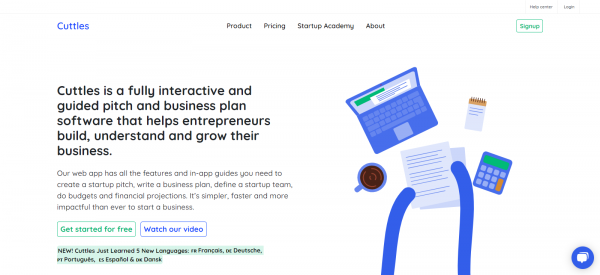 There is not a single platform so suitable for a startup as Cuttles. It's fast, effective and user-friendly. Moreover, it creates beautiful presentations which is just what the investors ordered.
Let's now focus on why you should choose Cuttles over all others –
With Cuttles' guided Pitch feature you can create a business canvas
Create amazing business presentations and convince your clients, team and potential investors
Structural planning and project management
User-friendly UI
One-click easy and efficient financials
Simpler, faster, better
Guidance from within the app
Let's check how they have priced their packages –
For young entrepreneurs, they have the Dreamer Plan which goes for €15 a month
Startup plans go for about €30 per month
And, unlimited plans come for €50 a month
What are the possible cons of Cuttles?
There's no yearly subscription model
We have seen better customization options on other business tool options
English is the only language used by the software
---
Conclusion
Hope you liked our piece on business tools. These are curated specifically after going through various reviews on multiple forums. Moreover, these business tools are beneficial for all. Everything depends on what you are looking for in your business tools.
Templates or no templates, – if you have an idea, jot it down. Comment below if you like any one of these tools before. Let us know how you intend to ace your business presentations in the future.