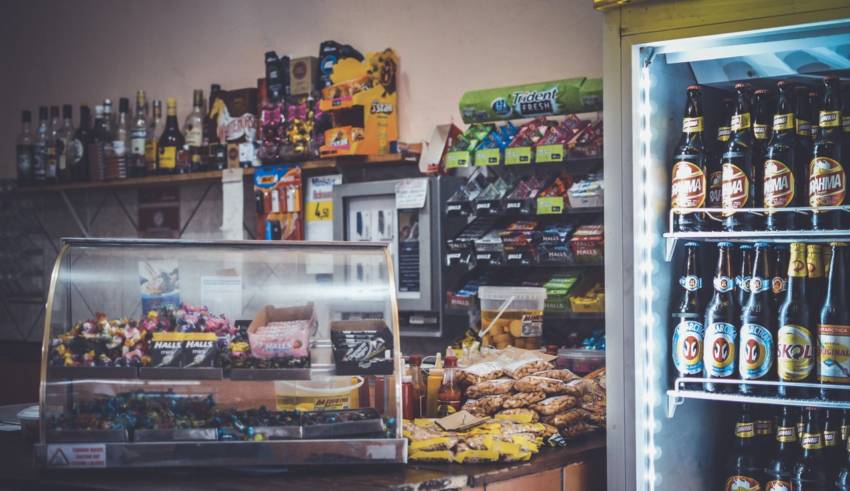 The retail sector has been and will be the highlight of commerce in India. Employing around 8% of the total workforce, it comprises over 10% of our country's Gross Domestic Product. Expanding at a rate of 15% per annum, the sector is about to reach the mark of Rs.50 lakh crores in 2018.
These figures say a lot about the colossal and rapid growth of the retail segment in India making it the fourth most attractive economy for retail investment amidst the most inviting markets the world over.
The credit of this tremendous growth goes to a number of factors such as the increase in globalization, overall working population, rising household incomes, rising affluence in people, increased overall demand for goods and services and initiatives by the government to give a thrust to retail. The greatest part of the credit, however, goes to the ease of starting and running a retail enterprise in India.
The business of retailing involves obtaining the products from a wholesaler or manufacturer and selling them to the consumer. Following is all you need to set up a retail business in India:
An idea of the product you are planning to sell and the source from where you are going to acquire it.
Some space to start selling from. In India, one can typically find sellers operating from points as freaky as their cars, homes, even roadside to some more wised up spots such as shops.
Registration of your business entity post which you must open a bank account and obtain a sales tax registration.
And finally, you are ready to take the plunge!

Another good thing about retailing in India is that ours is a big country with demanding people. Practically, one can choose to sell zillions of things from his/her retail store online as well as offline.
Hence, there are umpteen retail business ideas people can kick-start their entrepreneurial dream with.
Profitable and Super-Easy Retail Business Start-up Ideas listed for you right here
#1.

Grocery Store 
Investment– INR 100,000.
ROI

–

6 months
India has a huge population and routine household supplies are basic needs of every individual. A grocery store which sells items such as kitchen supplies, spices, soaps, shampoos and food items etc. is a must in every locality.
A good location in a lively marketplace is a pre-requisite for this business to be fruitful. Also, it is important to fetch all supplies from wholesalers at prices as low as possible and resell them at competitive prices. Since most people choose to buy grocery in bulk so that it lasts for a month or so, even a small price drop you offer makes a big difference to your customer, which can make them head towards your store for every grocery needs.
Giving out attractive discount offers on purchases in high volumes also works wonders for departmental stores. 
Pro Tip– Introducing free home delivery is a brilliant way to earn quick popularity. Also, upgrade your product range to include confectionery items too such as biscuits, butter, bread, chocolates etc.
Related: How To Start A Small Grocery Store
#2.

Stationery and Books Store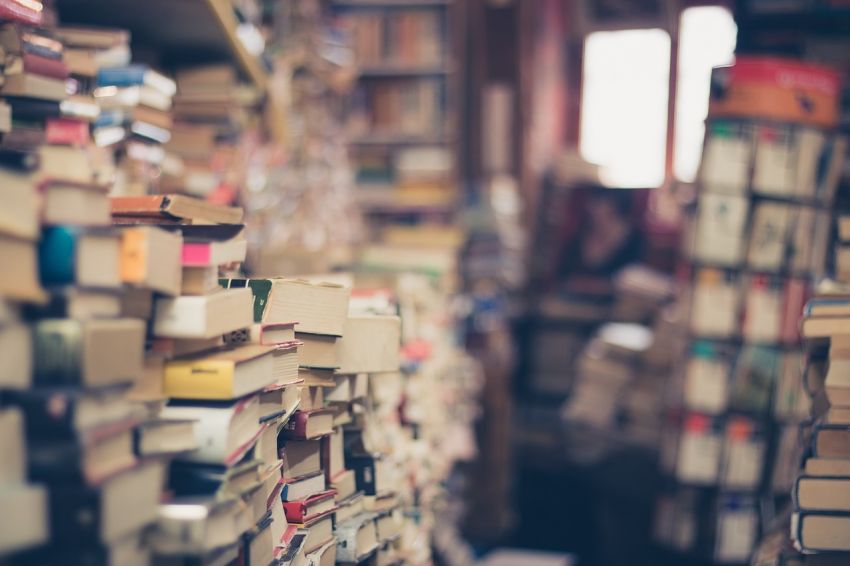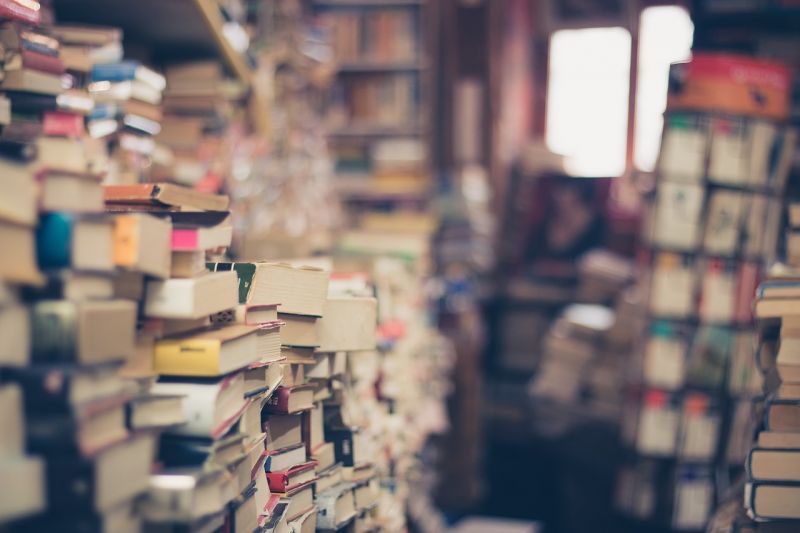 Investment– INR 100,000.
ROI– 6 to 8 months
Opening a stationery shop does not require any sort of specialized knowledge which makes it a great option for those who are not highly qualified and wish to venture into the field of retailing.
Several items such as school books, story books, magazines, notebooks, pens, pencils, colours, and even educational DVDs and toys can be stocked in a stationery shop.
You can also try providing some products that other bookstores in the area are not providing such as selling some new age educational gadgets and creative art kits.
These days, books store also sell some complementary items such as gifts, gift wraps, designer sheets, paper bags, decorative material, school bags etc. to make it the final stop for all stationery material needs of school going children.
Pro Tip– Stockpiling some items such as office stationery, books, and magazines of interest to parents can help you attract people of all age groups to your store.
 #3.

Garments Store

 
Investment– INR 75,000 to INR 150,000
ROI– 4 to 6 months
Nowadays, people are much more conscious about them. Also owing to the rising affluence, people have started spending a lot on their appearance, a major part of which goes into buying new clothes. This has made garments business in our country extremely lucrative. Open an apparel store and you will have purchasers turning up in no time. The best part about opening a garments store is there is an abundance of items you can stock ranging from undergarments to kids wear, ladies' casual wear, men's wear, winter wear, to office wear and party dresses. You can deal with multiple items from a single store and even stock some parallel items such as bed sheets, towels, cushion covers etc. to give a boost to your sales. Create your own online store or sell at an existing established e-commerce website to mint more money from the existing setup.
Pro Tip– Offer customization of outfits to your clients to lure more customers.
Related: Things to Know Before You Start a Garment Business in India
 #4.

Fruits Store 
Investment– INR 35000
ROI– 2 to 3 months
With rising consciousness for good health and nutrition, every household necessarily buys fruits, though the quantity and variety may vary. Thus, there are good chances of the prosperity of your retail enterprise if you choose to open a fruits store.
Another advantage of this unique business is that you do not require any kind of specialized knowledge or expertise.
All you need is some space and some freshly procured fruits at regular intervals. By selling fresh fruits at competitive prices, you stand a good chance of making substantial profits within a short span of time.
Pro Tip– Offering other add-ons such as fruit juices, and special fruits packages for gifting or celebrations is an excellent way to make your store a popular one in the market.
Related: 12 Things to Know Before You Become a Fruit Retailer
#5.

Flower Shop

 
Investment– INR 50000

ROI

– 4 months
Running a flower shop requires a lot of creativity and dedication. It is a most profitable retail business idea with a small investment for those who have knowledge of flowers and have innovative ideas to style them in a manner which people find alluring and are fascinated with.
There are hundreds of videos such as video below, from where you can master the skill of flower arrangement.
You can sell bouquets, get online and offline orders for home delivery and even take orders for party decors. Most local florists do not take orders for midnight deliveries. But since such orders help you make more money, taking them up if possible can help you lure a lot more clientele.
Pro Tip– Adding some gifts such as chocolates, greeting cards, decorative showpieces etc. which people tend to buy along with flowers is also an intelligent way to earn more bucks as a florist, much similar to what Floraindia is doing.
Related: How to Start a Flower Shop Business: Complete Business Plan
 #6.

Medical Store

Investment– INR300,000
ROI– 6 to 8 months
The most profitable retail business idea for licensed pharmacists aspiring to start their own enterprise, a pharmacy/medical store is a shop which deals in drugs and medical supplies. Since the business requires specialized knowledge of chemicals and drugs, only qualified and licensed pharmacists can exercise this option.
Also, there is a big checklist of laws and regulations affected by regulatory bodies. You must be well informed about how to start a Pharmacy business in India before venturing into making any investments.
But owing to huge profit margins, it can be the most rewarding retail business if started from an opportune location such as close to a hospital, renowned medical clinic or a residential colony with good population density.
Pro Tip– Offering allied items such as personal care material along with medicines is highly recommended.
#7.

Mobile Phones and Accessories Outlet
Investment

– INR 300,000 to INR 500,000.
ROI– 1 year
Mobile phones these days have become as inevitable as food. The obsession to own a mobile phone (rather, a smartphone) does not end here. Everyone wants theirs to be the most leading-edge and red-hot one which makes them buy a new phone more often than they actually require.
This results in a never-ending and never reducing demand for mobile phones making it a remunerative retail business option.
Just rent some space, procure the latest handsets of different brands to establish your own mobile phone store and get started.
Pro Tip– You can also sell mobile accessories, (such as phone covers, headsets, screen guards, data cards, memory cards) sim cards, do mobile recharges, and make arrangements for some add-on services like handset repair to make your store a one-stop-shop for all mobile phone related needs.
 #8.

Cosmetics Store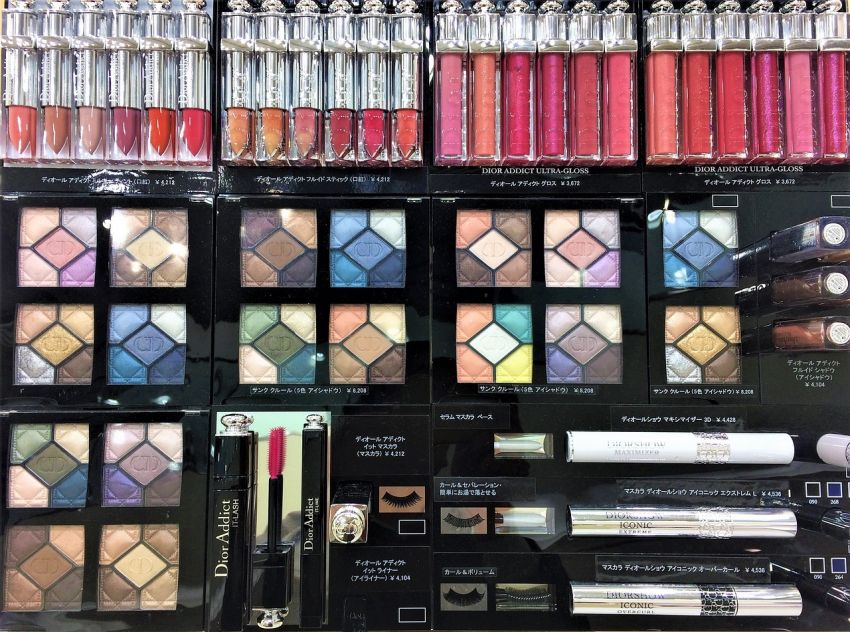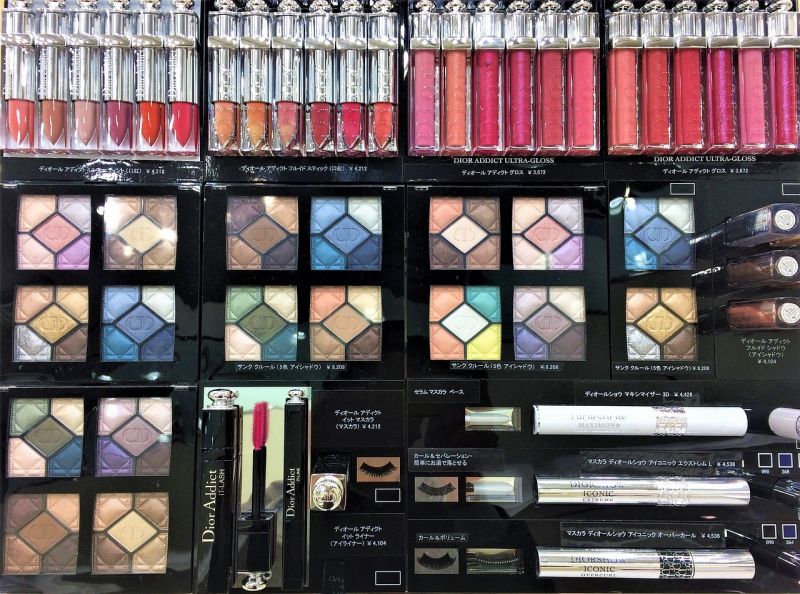 Investment

– INR 80,000 to INR 100,000
ROI– 10 months to 1 year
Cosmetics are something women cannot have enough of.  In fact, nowadays, men are equally inclined to trying out new and innovative cosmetics and personal care products selling in the market which makes cosmetics store a worthwhile retail business opportunity.
There is so much to stock and sell that the product range can actually be never-ending. Women who have an interest in this area can make themselves champion entrepreneurs by opening a cosmetics shop.
This, however, certainly does not mean that this business option is only for ladies.
It can be taken up by anyone. In fact, it can conveniently be run from the comfort of one's home as well.
Or go online and establish a well-known brand of your own such as Nykaa and Purplle.
Pro Tip– Stocking some other items such as basic personal care gadgets, baby care items, imitation jewelry, bangles, undergarments and more such stuff should be a wise decision.
 #9.

Fashion Jewellery Hub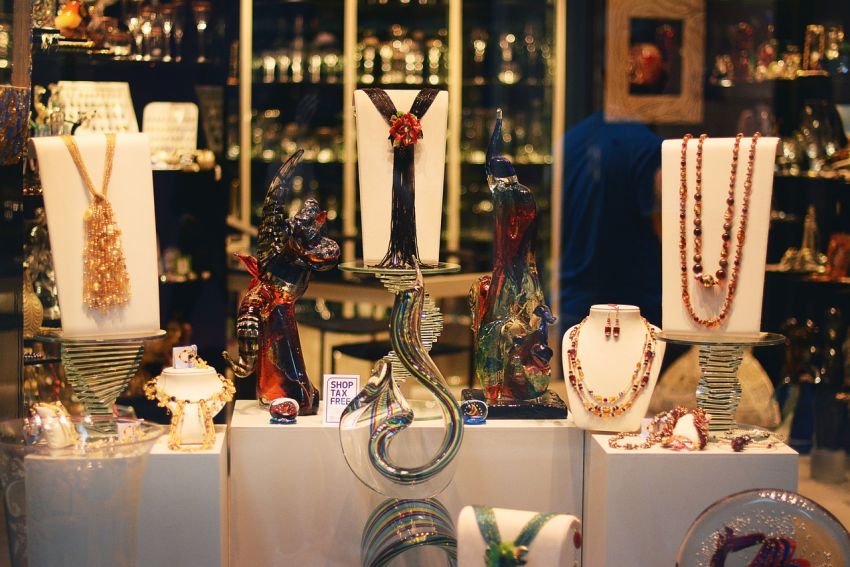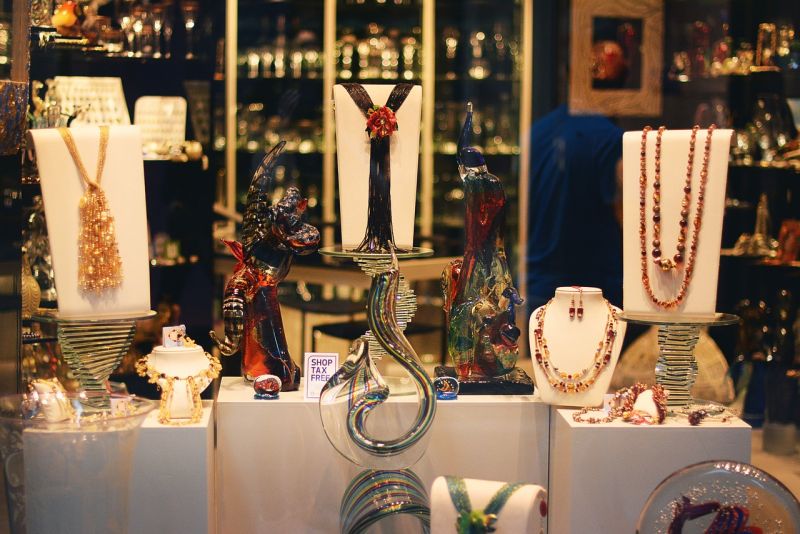 Investment– INR 80,000 to INR 100,000
ROI– 1 year
Life is too short to wear boring jewelry but diamonds are too expensive to be bought every week! And womenfolk of India seem to have figured both the things out which is why fashion jewelry and imitation jewelry is so much in vogue.
Necklaces, earrings, rings, hair accessories, anklets, bangles, waist belts et al! There are gobs of items to sell. And within the range of items, you can stock a huge assortment ranging from traditional accessories to evergreen adornments to upbeat swank knickknacks.
One thing you need to do is to find some wholesalers dealing in stylish and up-to-the-minute fashion jewelry and accessories and half of the job is done. Then rent a shop in a market or simply sell sitting at home, go online like Pipa Bella or remain offline, this venture is a sure shot success.
Pro Tip– Booking a stall in a mall or at an exhibition, tying up with ladies attending kitty parties or setting up a page on social media can be some smart ways of multiplying your sales and profit figures.
 #10.

Gift Shop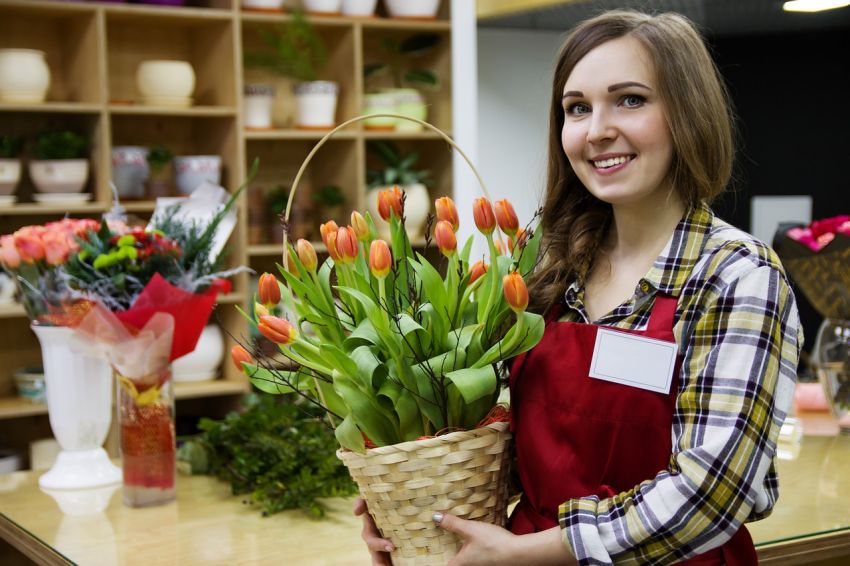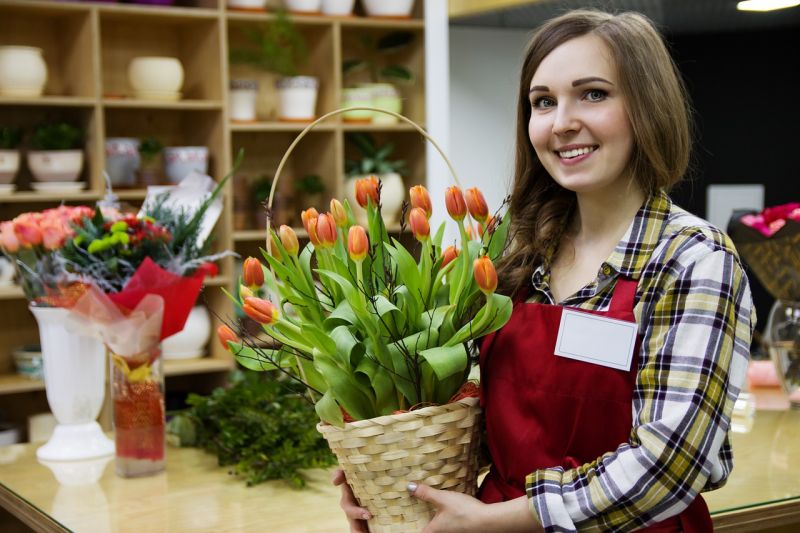 Investment– INR75000 to INR150000
ROI– 6 to 8 months
We Indians love giving and getting gifts.
Be it a festival, a birthday, an anniversary, mother's day, father's day, women's day, children's day, a casual visit to some friend's or relative's place, or absolutely no occasion at all, gifting is in our blood and soul.There is absolutely no prior qualification or experience that one needs to set up a gift shop making it an easy money making a retail business option for everyone alike.
Stock some conventional gift items such as photo frames, soft toys, perfumes, greeting cards or offer some innovative and contemporary stuff such as personalized gift items, experiential gifts, and handmade products or widen your product range by selling both types of items. Just be wise while choosing the location of your store and sell at modest prices to attract more and more customers.
Offer gift combos to increase your sales and present a more personalized shopping experience to your clients.
Pro Tip– Selling readymade or customized return gift combos can also help you make quick money since these are generally purchased in bulk by people at parties. Draw inspiration from an already established brand such as excitingLives.
 #11.

Ice Cream Parlour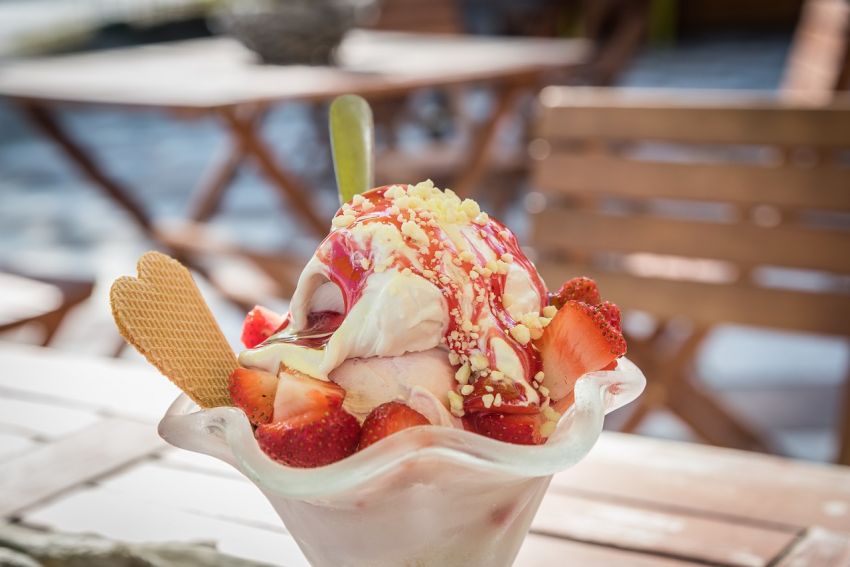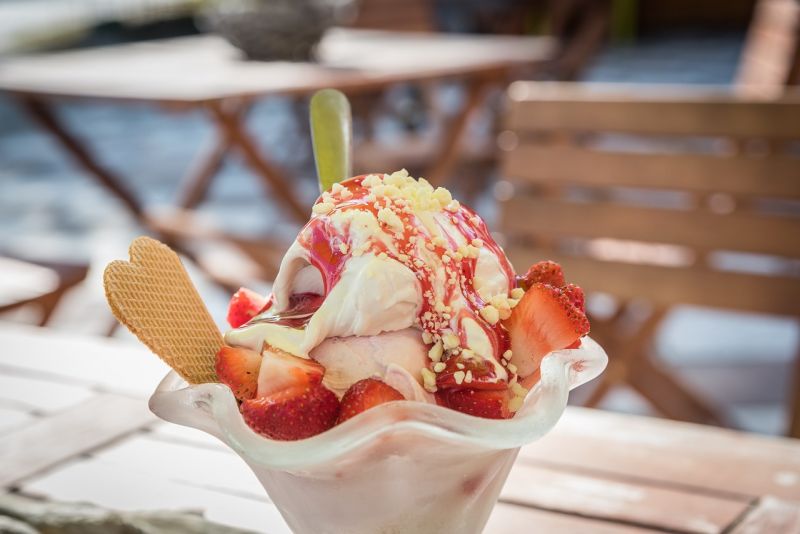 Investment– INR 50,000 to INR 70,000
ROI– 3 to 4 months
Wish to make some easy cash with least investment, good returns, and not much training or hard work? Open an ice cream parlor in a busy market, residential locality or near a school.
Liked by young and old alike, ice cream is a perfect sweet treat for any occasion. Only with a little training of one week or so, you can learn to prepare this sumptuous dessert on your own. Or seek franchise of an already established and popular brand so that you do not have to put in even the effort of making ice creams on your own.
Brand owners will supply you with the requisite infrastructure, and readymade ice creams in profusion in return for some money. All you then need to do is to serve your customers with delicious flavours.
Just ensure sufficient hygiene in your ice cream parlour and never fail to serve your patrons with fresh and delicious desserts every time they drop in.
Pro Tip– Introducing take home facility and playing with some innovative products such as ice cream shakes can be some brilliant add-ons.
 #12.

Kitchen Ware and Home Essentials Shop

 
Investment– INR 150,000
ROI– 6 months
It takes thousand and one things to organise your kitchen. A systematized kitchen not only looks elegant but also facilitates convenient and safe storage of foods.
One needs to buy myriad of material ranging from boxes for storing kitchen items to cookware, crockery, other dining essentials, utensils, casseroles, water bottles, buckets, to a host of other stuff.
Easy to set up and run, this business requires a humble investment to start with; some good space to stash and showcase these items and track down a favourable wholesaler who sells good quality kitchenware and home essentials at a bargain. Other related items that can be put across from the same store include home decor articles and gifts.
You can also take your store to the online platform by listing as a seller on an authentic e-commerce portal.
Pro Tip– Many of these items are required not only in homes but many other places such as other shops, offices, schools, hospitals etc. on a regular basis. Tying up with these places can be quite profitable.
Related: Ways to Setup a Profitable Kitchenware and Home Essentials Shop
#13.

Bags store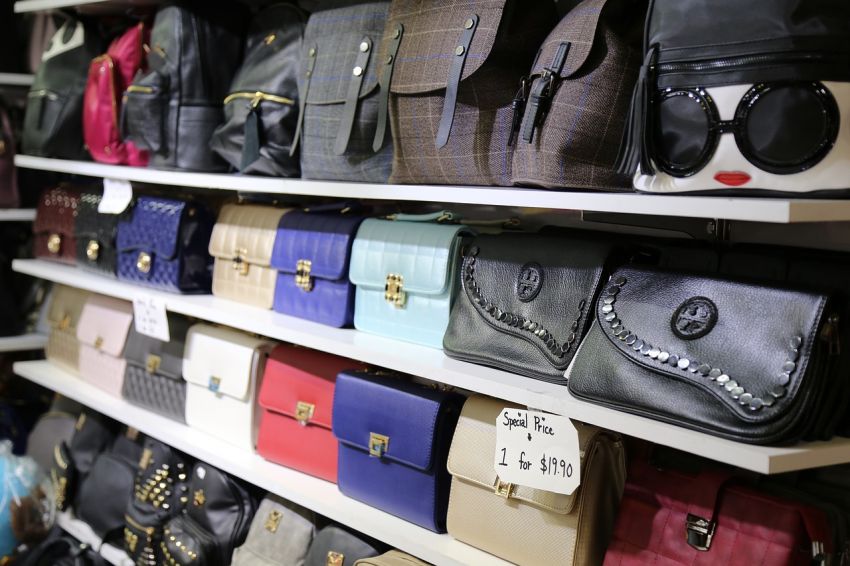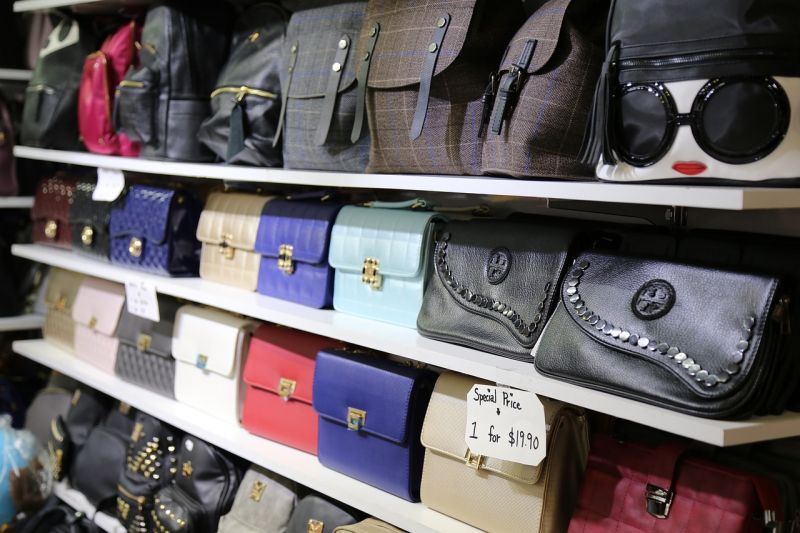 Investment– INR100,000
ROI– 4 to 6 months
An outlet selling all sorts of bags, purses, and wallets is another rewarding retail business idea. Handbags carry bags, school bags, ladies' purses, men's wallets, traveling bags, backpacks, leather material are some items that can be retailed from this store. Not requiring any prior knowledge or experience, this venture only needs some space where you can store the stock to be sold to customers and some wholesalers dealing in these items.
Pro Tip– Maintaining a good variety of all sorts of bags at all times in the shop can help to entertain every customer walking into the best and also lets the retailer cross-sell some items.
 #14.

Sweets and Snacks Bar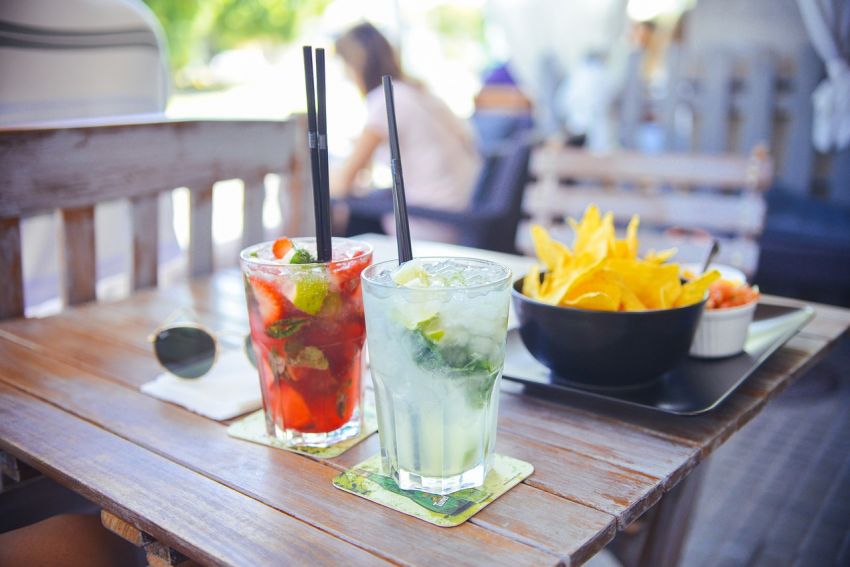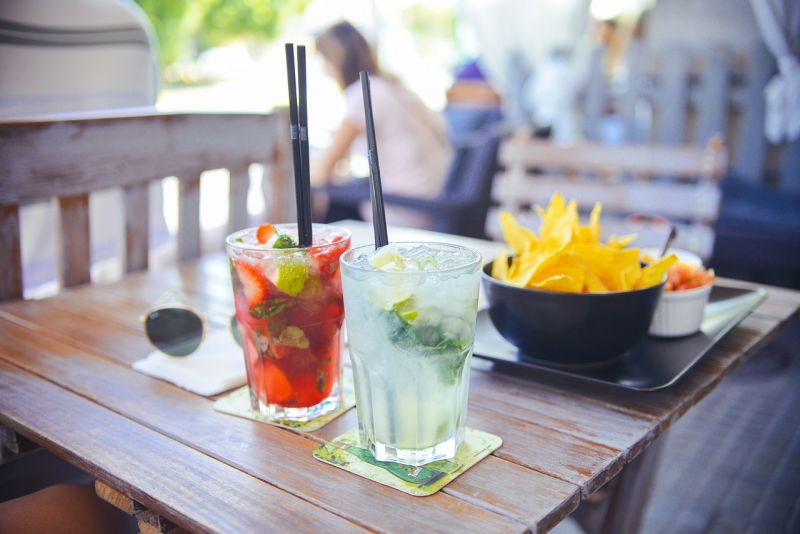 Investment– INR 150,000
ROI– 6 to 8 months
Indians have an inherent fondness for food and sweets, irrespective of which part of the country they belong to. Also, food in India is not restricted to one or two popular preparations, but thousands of preparations ranging from beverages to snacks, meal dishes, and sweets, which makes a sweets and snacks bar business an attractive and worthwhile business idea.
Most suited for people with good cooking skills and desirous of initiating a new business venture, it can be a wise investment for women who stay at home. They can operate this enterprise from home, saving the money that goes into renting space.
As far as the question of 'what precisely to sell?' is concerned, practically there are zillion options. So go for something that is already very popular is your area or make people try something completely new and different to them.
Pro Tip– Whatever you prepare, make sure it is appetizing, fresh and hygienic to ensure a long-term success of your business. You can also take catering orders for parties.
 #15.

Organic Food Store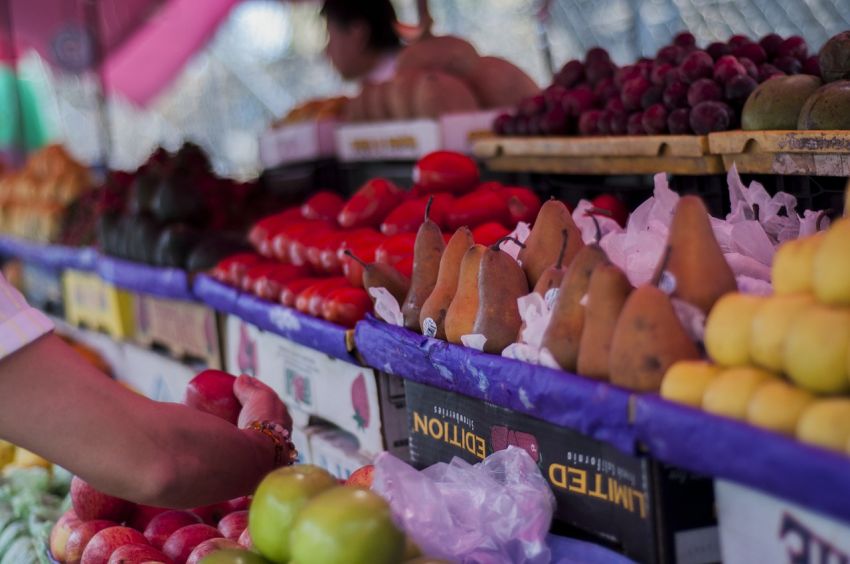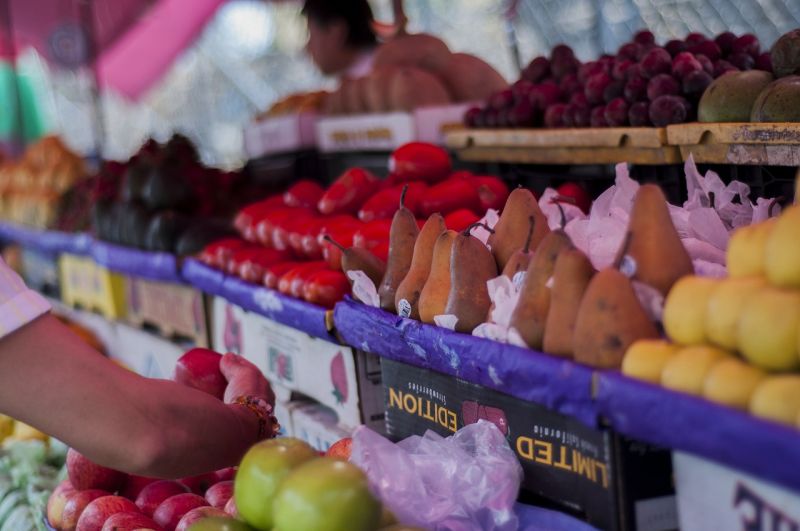 Investment– INR50,000.
ROI– 4 to 5 months
All thanks to the rising awareness for eating healthy and fear of getting trapped in weary health problems, consumption of organic food has become quite popular these days.
Since organic food is a lot more expensive than the ordinary food we find at grocery stores, it is crucial to find space for an organic food store at an appropriate location.
It must be in a market which has residential colonies around so that there is considerable footfall. Material to be sold should be bought from certified suppliers so that you fetch fresh organic food at correct prices and further retail them at your store. You can stock both raw organic fruits and vegetables, as well as processed and packed items such as pulses, honey, condiments etc.
Organising the store in a systematic manner is a must for a delightful and easy shopping experience for your clients. Advertise using boards and pamphlets in surrounding residential areas to make people know of your presence and introduce home delivery service to increase sales.
Pro Tip– Approach nearby restaurants, convince them to offer organic food to their clients and supply them the raw material. The regular and bulk orders by these restaurants can be a major thrust for your enterprise.
Having known all the worthy retail business options, you have enough food for thought to determine which option suits you the best. However, there are certain points that must be taken care while you outset a retail business, irrespective of which type of commerce you take a crack at.
Below are the most valuable of these words:
Get out of the box. The more unique your products and services are, the more popular you become.
Always go for good quality products. It is the key to earning repeat customers. Cheap quality wipes out all chances of long-term
Sell at rock bottom prices to begin with. Think of bigger margins once you gain sufficient popularity and trust amongst your clients. Even then, you should try to be as competitive as possible.
Do only what you love. Don't dive into something you are not comfortable doing.