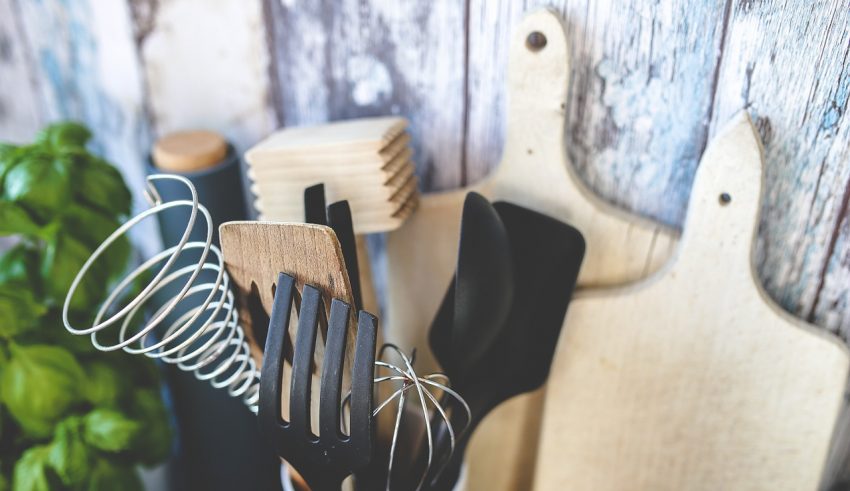 Are you looking to start a kitchenware and home essentials shop? In this article, we will give you a brief on how to start a kitchenware and home essentials business. These points will help you setup your business in a proper and successful way with a very small capital investment.
Globally, this kind of business is a very traditional one where people prefer to buy their kitchenware and home essentials from a brick and mortar shop. This is the main reason why such a business is profitable and lucrative for entrepreneurs looking to invest in such a venture.
If you look at this kind of business from a location wise perceptive, it is lucrative for almost every kind of location. However, you must keep in mind that you would need to store all your products according to the demand and requirement of the local customers.
Additionally, the business offers a number of different avenues for starting off. You can decide to start a large kitchenware and home essentials store with a wide range of products or you could go in for a smaller store that focuses only on a particular range of products. If you are setting up a store in the suburbs or smaller cities, you can start with a smaller shop that has products based on the demand of your customers.
Here is a proper kitchenware and home essentials business plan that will help you setup your business in the right way.
Study from Other Businesses
The first step would be to study other kinds of existing kitchenware and home essentials businesses to learn about their sales and growth opportunities in different areas of the business. Find out what are the particular interests of people purchasing these home essentials, so you will get an idea about what products to invest in for your store.
Registration & Licensing

Choose the right kind of organization you wish to open and then accordingly, you would need to register your business. If your business is a small shop then register it as a proprietorship.
You would need to apply for different licenses, and for this, you would have to check the law of the particular state you wish to open your store in. Here is a list of the kitchenware and home essentials business licenses that you would require.
Apply for a license under the Shop & Establishment Act
Apply for Trade License
GST Registration for your store
Store Location

Choose a good location according to the size of your business and the range of products you wish to sell. The location should be one that attracts a good footfall. Another thing to check for before you open your store is if there are any similar kind of stores in the same locality. This is very important, since too many similar kind of stores in the same locality could come in the way of making good profit.
Make sure the space you choose is easily noticeable and accessible to the public. If you could get a space that has a car parking facility that would be an advantage as well, considering the difficulty in finding a good safe parking space in overpopulated cities in India today.
It is also advisable to have the store on rent, since a rental shop could save you the upfront investment that would be required when purchasing a retail store. However, if capital isn't a problem for you, then you could find a location that you could purchase easily after checking all the necessary documentation and paperwork that's required.
Store Setup
In order to give your customers a good and comfortable shopping experience, you should pay attention to the setup and store interiors. Take the help of a well-experienced interior designer or professional who would craft out the floor plan for you. The space should have good storage facilities including specific areas where your products could be displayed well. Proper shelves, drawers, and cupboards would be required for storage of items, including a proper well-equipped cash counter, etc.
Additionally, there should be proper outdoor and in-store branding done and a proper signage for the outer wall of your shop must be done as well. Apart from the home essentials and kitchen items, you will also need things like computers, office stationeries, and a very good POS (point of sale) software put in place in order to track the sales and inventory of your store. A proper retail management software is a key for getting things to run smoothly without any hassle.
Products for Your Store
The next step would be to obtain kitchenware and home essential products from various kinds of dealers, manufacturers, and wholesalers. Try and establish some good contacts in the market for the dealing of home and kitchen appliances. Contact various distributors from all over, who can offer you some good discounts on different kinds of brands. Do some research and gather information about different models and their price ranges and compare it with the offers the distributors are giving before you finalize the same.
Gather as much information as possible for your business before you zero down on anything. Remember quality is always better than quantity, so even if you invest in a few good brands it would go a long way in building the trust of your customers.
Since you're running a home essentials and kitchenware business, you would also require different accessories like stands for the appliances, covers, spare parts, performance enhancers, etc. Hence, contact the authorized dealers for the same. Keep a proper check of different contract details while dealing with certain models and appliances.
A better purchase always ensures better profit margins. Purchasing the right products is the major factor in any kind of retail business. Hence, you must get your home and kitchenware essentials from reliable suppliers that you could trust to carry out a long-term business relationship with.
A large sized home and kitchen store will have a wide range of products. Here is a list of some of the main items you would require.
Kitchen Appliances: Some of the most common kitchen appliance items are juicers, mixers, grinders, food processors, microwaves, kitchen chimney, etc.
Cooking Essentials: Cooking essential products include gas stoves, frying pans, pressure cookers, kadais, dishes, different kinds of spoons for cooking, tawas, etc.
Tableware: This category includes mugs, glasses, dinner sets, casseroles, bowls, cutlery, crockery products, etc.
Storage: Storage items are also some of the essential things needed in the kitchen. These include containers, thermos, jars, water bottles, holders, lunch boxes, etc.
Kitchen Tools: Some of the essential kitchen tools are graters, choppers, knives, slicers, spatulas, cutting boards, etc.
Bakeware: Some of the most common bakeware items are baking tools, trays, bakeware molds, tins, etc.
The choice is yours, you could start a store that has the entire range of products or probably just concentrate on two or three segments of products.
Hire Employees
Depending on your store size, you would need to hire different kinds of experienced employees to help you handle your business. For a large store, you would need quite a few sales executives, and counter staff as well. If necessary, you could even hire a manager to take care of your store and keep things in check.
Business Setup Cost
Your kitchenware and home essential startup cost would be about 10 to 15 lakhs for a small store. This cost would differ considering how big a store you wish to open. If you wish to open a store that's big with a wide range of products, then the cost would be higher. It also depends on if your going in for a rental space or the purchasing option, which would definitely require a higher investment.
Marketing Your Kitchen Store Business
A kitchenware and home essentials business requires both offline and online marketing and promotion. Additionally, you should try and do some outdoor sales and promotion activity and advertisements as well. Distributing pamphlets and marketing your brand in newspapers and magazines would do well.
Having a business website will be another way to increase visibility. You could use your website for an online store to increase profits and have more customers from all over rather than just a specific locality. Customers booking products online can check for stock availability and can place their orders online which makes it an easier and better way to purchase products. This will help enhance your sales and profit margins to a great extent.
Social media platforms could also be used to market your brand. Add new arrivals and brands online and get your existing customers to share your posts about your business and products. This could help with the advertisement of your brand too.
You could organize different events for your store. This would include a grand opening, cooking classes, cooking demonstrations, etc.
In a country like India, where the population is growing on a fast scale, this kind of business venture has an opportunity to grow quickly. Since these are essential home requirements of most households, a business like this seems profitable. These kind of products can also be given as gift items, so choose your products accordingly. Use these helpful kitchenware and home essential business ideas to get you up and started.