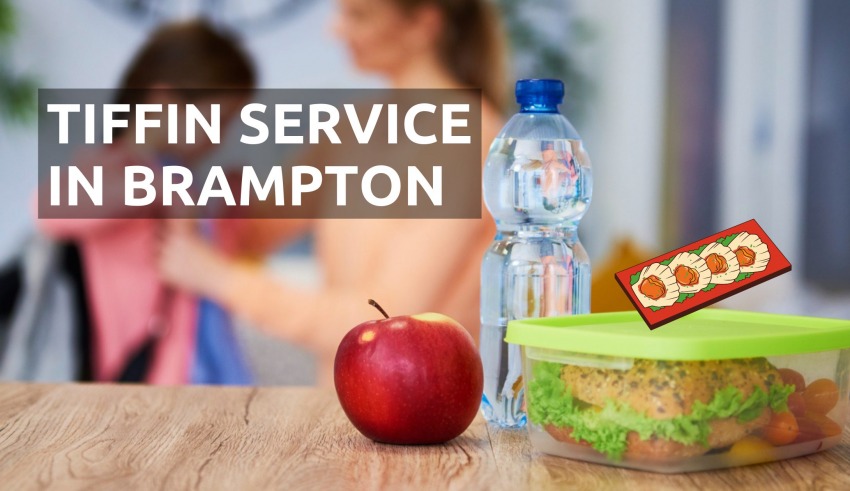 No matter where you are in the world, nothing beats the warmth and comfort that comes from healthy, home-cooked food. It is the one thing that provides instant happiness, love, and care. So, when you are away from home, living in a city like Brampton, you are bound to miss your mother's food. But you don't have to worry anymore. For all those who are bored with eating outside and are missing, home-style food, we have the perfect list of tiffin services you can order from. This tiffin service in Brampton comes with a flexible daily, weekly, and even monthly subscription plan. You can either stick to one service or order from different tiffin services each day.
From vegetarian to non-vegetarian and even vegan dishes, most of these tiffin services provide food customized to your preferences and taste. So, you won't have to think twice before ordering delicious food at your home. Students get an extra discount, which makes them more affordable for the long term.
So without further ado, let's look at the best tiffin service in Brampton.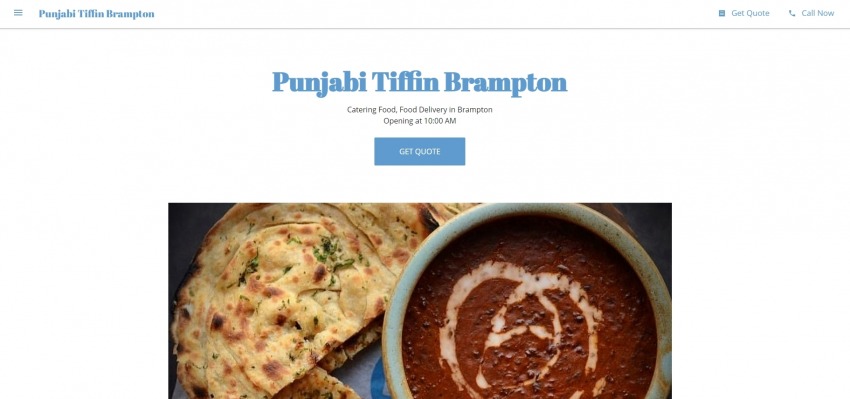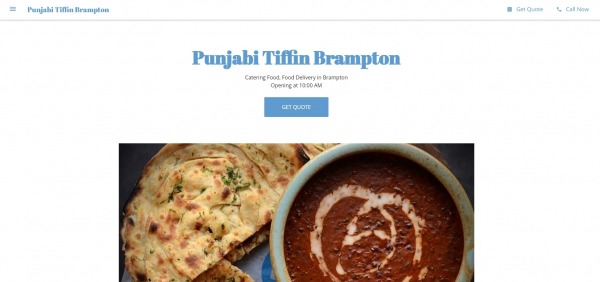 Punjabi Tiffin, as the name suggests, serves fresh Punjabi food right at your doorstep. Made with authentic style and high-quality ingredients, Punjabi tiffin is one of the best places to get affordable yet lip-smacking Punjabi food. It is very popular among students, professionals, families, and even truck drivers.
All the meals are prepared fresh every day and the best part is that you get different dishes each day. Moreover, the food is always delivered in microwavable safe containers. Thus, allowing you to re-heat and enjoy your meal with no hassle.
Talking about food delivery, Punjabi Tiffin delivers in Brampton, Bramalea, Tobram, Springdale, Sheridan College, Gore Road, Castlemore, and surrounding areas. The main advantage of this place is that the delivery is absolutely free of cost. You can order food any day from Monday to Friday.
---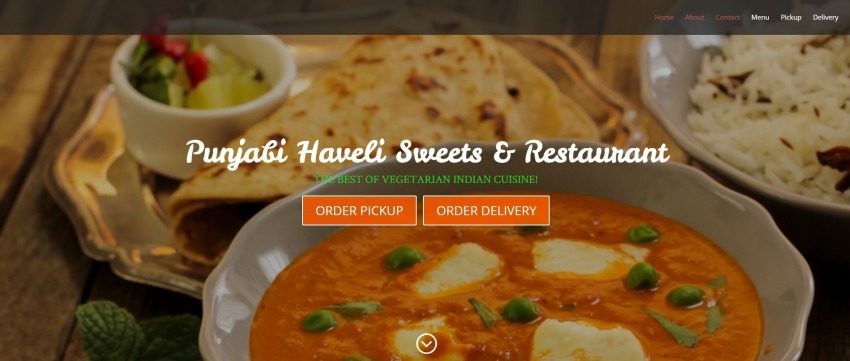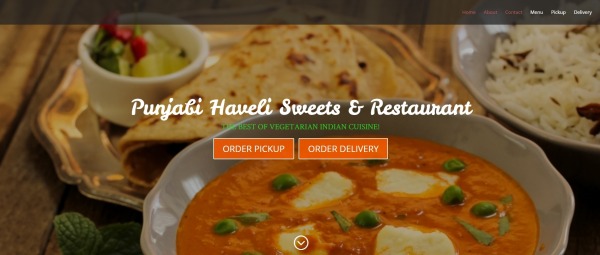 Another food joint for all Punjabi food lovers is the Punjabi Haveli. Although it has a very elaborate food menu, this place is famous for North-Indian Thali combos and Noodle Tikki burgers. Apart from this, you can get authentic vegetarian Punjabi dishes at the most reasonable prices.
Located at Parkhurst Square in Brampton, Punjabi Haveli also offers home delivery and regular tiffin service. They believe in serving the best vegetarian home-cooked food that will provide you the quality and comfort. They are also open to customizing orders for those who have a food allergy or intolerance to any ingredient.
You can also book a patio for celebrating birthdays, anniversaries, and much smaller get-togethers. It is a place where you will enjoy sharing quality time and fine food with your family and friends.
---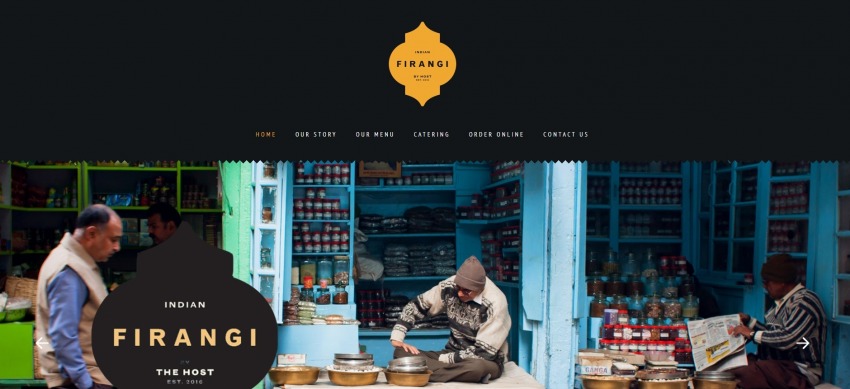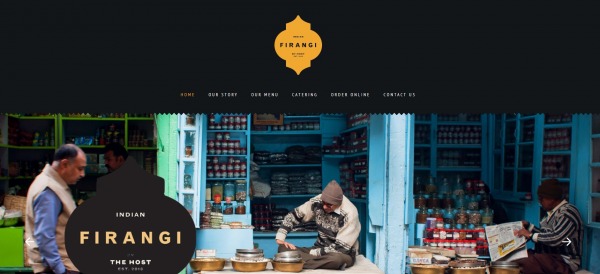 Firangi is an innovative and beautiful dining place that represents an Indian gastro bar. Located on the busy Queen Street, this place will take you through nostalgic memories of Indian culture and cuisine. It is an amazing place to spend the best time with your family and friends. And if you are unable to come over, Firangi offers super-fast delivery options as well.
The unique thing about Firangi is that it offers food in both small and large quantities to suit your appetite. This ensures minimal food wastage while providing a burst of flavors in your mouth. There are also plenty of vegetarian and vegan food options to choose from.
Besides this, it also offers catering and events opportunities where they work closely with the guests. Be it any occasion, the catering managers at Firangi will take care of the quality, quantity, and presentation of the food.
---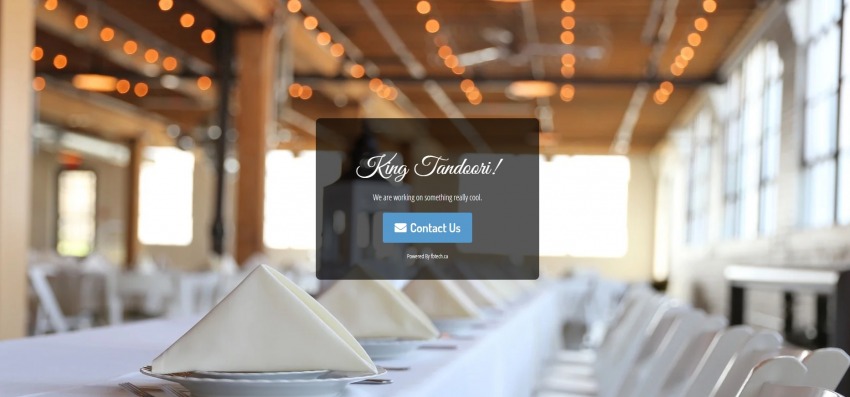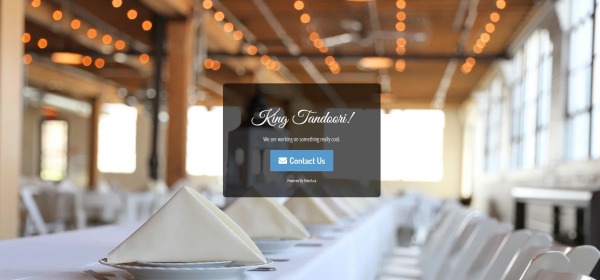 Located at Kennedy Rd S, King Tandoori is the heart and soul of tandoori food. This place serves the best vegetarian and non-vegetarian Indian cuisine. Here you will find a variety of perfectly cooked and evenly spiced food that will suit everyone's palate.
From appetizers, ala carte dishes to thali combos, you will find every variety of Indian cuisine at King Tandoori. Available for takeout, this place can be a good break from regular home food. It also delivers food to areas in and around Brampton. For any customizations, you can contact the manager through a phone call and they will make a note of it.
---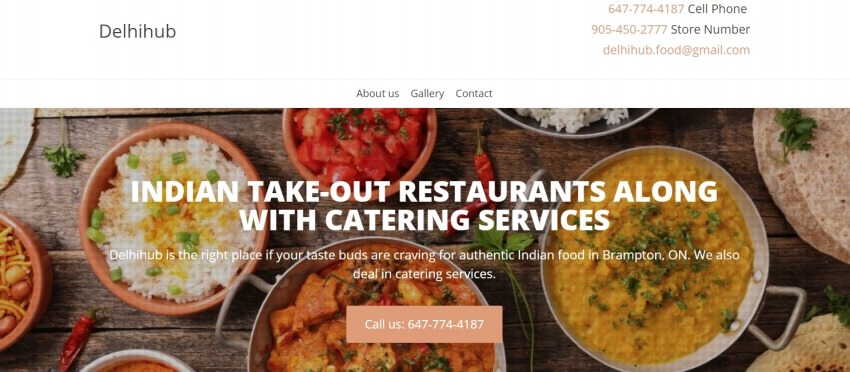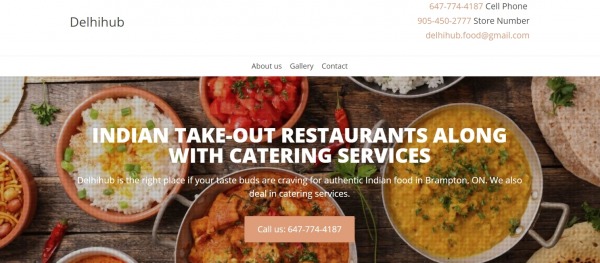 If your tastes buds are craving authentic Indian food especially in Brampton, then Delhihub is the right place to order from. They are the pioneer of healthy food catering and believe in serving freshly prepared delicious homemade food at affordable prices. And the best part is that they offer tiffin services seven days a week. Here you can get both vegetarian as well as non-vegetarian food right at your door.
In addition to this, Delhihub also deals in catering food and drinks. They offer a wide selection of authentic dishes including appetizers, main course, snacks, and dessert. All dishes are prepared with fresh ingredients in the most hygienic environment. Thus providing 100% customer satisfaction both in terms of service and quality of food.
---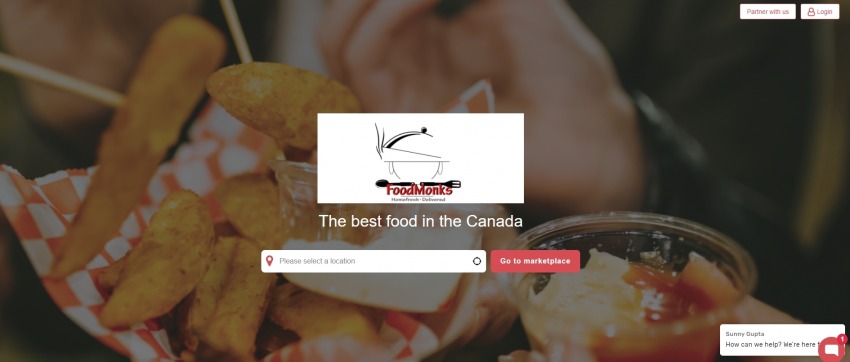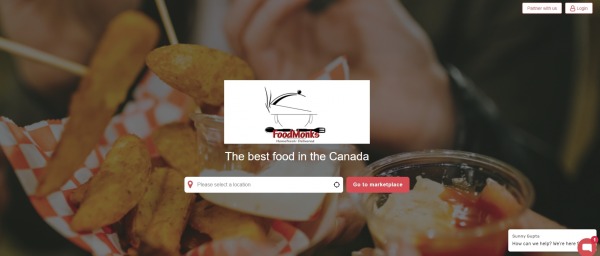 When talking about the best tiffin service in Brampton, the list cannot be completed without mentioning Food Monks. It is the most premium food-commerce tiffin service that offers finger-licking home-style food. Give it a try to get 30 different dishes a week and five different dishes a day.
Food Monks bring you nutritious and balanced meals that are equally good in taste. They also have amazing customer service to help you round the clock. You can order food online without any hassle or just give them a call to place the order.
Besides the subscription module for the tiffin service, you can also try the flexible plan. With this plan, you can order as many days in a week and pay only for the days you have ordered the food. Food Monks offer both lunch and dinner from Monday to Saturday along with amazing student discounts. If you love the food, you can later switch to a permanent monthly plan and get fresh and healthy home-cooked food for every meal.
---
Grab n Go Tiffin Service
Grab n Go is an impeccable tiffin Service in Brampton that won't fail to impress you. It offers 100% vegetarian food that is freshly prepared every morning. If you are looking for flavourful homemade food, then this is the best place to order from.
They use the most premium and healthy ingredients in the food including oil and spices. The main idea is to deliver healthy and tasty homemade style food to people working from home or in busy offices.
Grab n Go delivers food in Brampton, Caledon, Mississauga, and Bolton. The home delivery is free of cost which makes it much more affordable especially for the students living in and around the area. What makes Grab n Go the best tiffin service is its co-operating staff. Ordering meals is very easy. You can also customize your dishes according to your taste and preference. However, to do so, you need to inform them few hours before you want the order.
---
Meet 'n' Chann's Kitchen
Meet 'n' Chann's Kitchen is another popular tiffin service that serves a variety of homemade food at economical prices. They specialize in serving Indian food that ranges from the main course, snacks, to chutneys. Here, every meal you order offers a new array of fresh vegetables and spices along with a filling quantity of rice and bread.
From a plenitude of Indian curries, dhal and biryani, you will find the finest food at Meet 'n' Chann's Kitchen. Located in Scarborough, this tiffin service delivers hot food in and around the areas of Brampton as well at an affordable price. In fact, they also take up catering orders. Unlike most tiffin services, Meet 'n' Chann's Kitchen offers weekend tiffin service and deliver on Sundays. So, if you are craving some homemade food on a weekend, this place is the best to order from.
---
Sanchi's kitchen Tiffin Service
Located at Eden Park, Sanchi's Kitchen Tiffin Service offers one of the best vegetarian as well as non-vegetarian meals right to your door. Well known for its butter chicken, naan, and rice combo, this place is a must to order from. The best part is that they offer special discounts for students living in or around the area.
Along with tiffin services, Sanchi's Kitchen also offers catering for small gets together at reasonable prices. All dishes are cooked freshly every day using premium quality ingredients. If you are health conscious or have any customizations to make, you can let them know 2-3 hours before your order. This will help them to prepare the food as per your taste and preference.
---
Hearty Meals Tiffin & Catering Services
Hearty Meals Tiffin and Catering Services are located on the busy Queen Mary Drive in Brampton. It started with the intention of serving home-style vegetarian food to everyone while keeping taste, health, and hygiene in mind.
People at Hearty Meals believe in simple meals that are delicious and give you a feeling of home-cooked food. It is one of the best places to get affordable home-style food, especially if you are looking for traditional Indian cuisine.
Hearty Meals serve quality food that is freshly made every day in a hygienic environment. And you will not be disappointed with the quantity at all. Moreover, they also allow order customizations as per your taste. Food delivery is the main benefit of Hearty Meals Tiffin and Catering Services. Both pickup and delivery are available as per the location. You can order food every day from Monday to Friday.
---
Conclusion
When you are living alone or don't have the time to cook meals at home, it is best to subscribe to an online tiffin service nearby. It will not only help to keep you fit and healthy but also provide you quality homemade food right at your doorstep.
The tiffin service listed above are the most affordable and best in Brampton. They will be your savior when you feel like eating homemade food every day. Moreover, the delicious food offered by these tiffin services will make you forget junk food for a good while.
So, if you are looking for a tiffin service in Brampton that provides lip-smacking home-style food then go through the list above and pick the best place. Even better, order from each tiffin service and try out their food to get a taste and experience of each place.