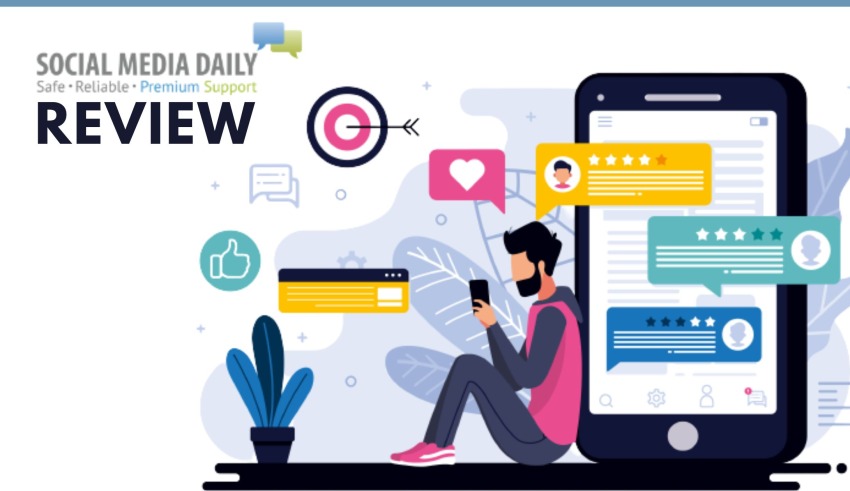 Social media is a voice that speaks for the masses and conveys essential issues to the larger public. It has been possible because of the millions of users present across various social media platforms. Many businesses and individuals have leveraged the huge number of people on social media to their benefit. Multiple small businesses have benefited online owing to the zero to minimal cost of advertising. The business features of Facebook and Instagram make this process easier. They have created a special feature for all businesses that makes it easy to conduct online business.
Many offline businesses are coming online to expand their network and consumer base. As a result, social media has become an essential digital marketing tool and a digital marketplace. It has also helped people become famous through content creation and influence culture.
However, growing popular and becoming successful on social media is not easy. You need to work hard and keep practicing. Social media is a tough place, with multiple established brands competing with new budding brands. Success on social media is dependent upon the engagement rate, which is ultimately dependent on a large number of followers.
However, a large number of followers takes months or years to acquire. As a result, instead of wasting time, you must work smart and turn to paid engagement. This article is for a website that offers paid engagement across various social media platforms. It is called SocialMediaDaily.com. We hope this Socialmediadaily review will help you decide if you want to buy their services or not.
Overview
Let us begin with the website of this company. I feel this is the most essential factor in deciding if a company is reliable or not. Your website is the face of your brand and company. It is the initial medium of interaction between the consul and the company. A reliable and trustworthy company will invest in developing an easy-to-use and efficient website for a satisfactory customer experience.
Socialmediadaily.com has a user-friendly and efficient website. The first page includes a brief introduction to their services as well as a price list for some of them. There is a dashboard on the top listing the social media platforms they work with and the services they offer for each social media platform.
A unique feature of their services is their extra services. Let us understand what this means. When you click on the option of buying Instagram followers, a page opens. It lists the price for 100 followers at 4.90 pounds. Apart from this, you will get free consultation and solutions with a free seventy-page Instagram guide. I like that they are going the extra mile to enhance your online experience.
Their company works with Instagram, Facebook, Soundcloud, and Youtube. It offers engagement services fit for different social media platforms. For example, it offers Instagram likes, followers, views, and comments. Similarly, on Facebook, you get comments, likes, reactions, views, etc. As a result, it is safe to say it is a versatile website that caters to various social media needs.
What do they say?
Socialmediadaily.com claims to be a safe and secure platform that will help you enhance your social media game on Youtube, Twitter, Facebook, and Instagram. They have emphasized how crucial their services are for upcoming businesses and investors. If their claims are true, Forbes, Social Media Week, and Bizcommunity have featured them. These are renowned names, and if they have been included among them, it increases their credibility.
Apart from this, they have an easy and fast purchase process. You begin by selecting a package that suits your needs and budget. Remember to weigh your budget and requirements equally. Once you finalize the desired package, proceed with the payment. They are flexible in terms of payment methods. They accept Paypal, Visa, Mastercard, Sepa, and Sofort. After payment, proceed with the checkout.
What about the security?
They promise that they will not share your details with a third party, nor will you have to share your password to enjoy their services. You only need to enter your username. After the payment, you will receive your delivery within 24 hours.
If you are concerned about the safety of your account, they have an answer for that too. They have been active in social media services since 2010 and thus have a wealth of experience. They have not had a single complaint regarding the deletion of an account—with more than a thousand clients. However, they have had complaints of a decrease in likes. The YouTube views of some videos have been deleted. However, in this matter, they have had very stable figures for some time now and have always made up for losses.
They are always taking the highest possible safety measures for your social media channels. They claim that buying likes, followers, subscribers, etc., continues to be classified as legal, harmless, and inoffensive. For every form of a vote, competition, etc., this does not apply, and they, therefore, strictly refuse orders of this nature.
As a result, they have clearly outlined what they feel and stand for and what they oppose. It highlights transparency. If you do not receive the desired results, they will refund you. The same goes if only a part of a service can be completed. A proportional recompense is issued in such a case. Despite everything, they have active customer service available for your doubts and queries at all times.
The Benefits and Drawbacks
A wise customer must evaluate the pros and cons before investing in any product or service. It helps you decide if the product is worth your money or not.
PROS
It helps boost growth and popularity.
With more followers, likes, comments, etc., your account seems more reliable. It creates an image that more following because your products and services are genuine. As a result, your account seems reliable. Consequently, visitors will then interact with your account and generate engagement.
People will also follow you and look forward to your posts and updates. As engagement increases, so do visibility and ranking. This ranking is what is required to boost sales and make a profit.
It helps build a brand personality.
We associate the word "brand" with success, fame, big money, and professionalism. When we think of brands, we immediately think of Adidas, Nike, Zara, and so on. It is because they drive their sales and popularity and have become brands owing to stunning product presentation, popularity, and demand. Their fan following on and off social media maintains the hype.
You can also gain followers and develop a brand personality with high numbers of likes, shares, and comments.
CONS
There is a high possibility of fake followers.
There is no way for you to verify that the followers you are promised are legitimate.
If they are not true followers, they might only temporarily improve your performance, and that improvement won't last very long. The activity and the engagement will fade over time. As a result, there is no guarantee that your investment will yield a high return on your capital.
You are always under the radar.
You are aware that you are taking advantage of the system even though all such businesses assert that their services are secure and by standards. The algorithms guiding these specialized media websites are hacked by these services. As a result, these platforms constantly have a mechanism to look for these evasions and shortcuts. Consequently, you always run the risk of being blocked or banned.
Alternatives:
Let us have a glance at some of the alternatives to Socialmediadaily review. It will help you decide whether to invest in this company or elsewhere.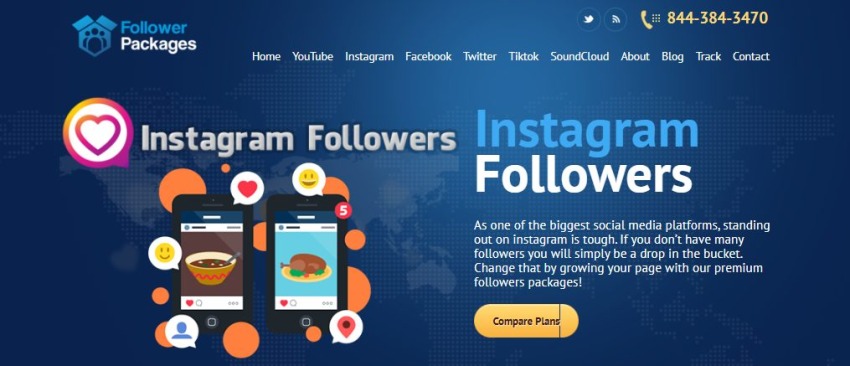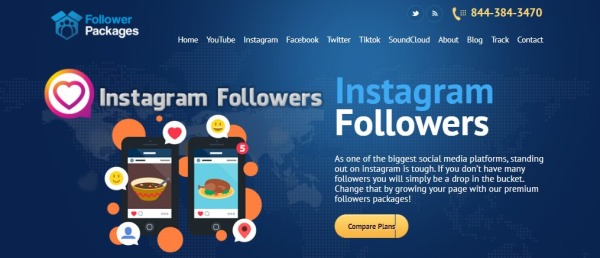 They have an elaborate and highly professional website. Their website lists significant numbers for the number of plays, likes, and other interactions on each social media platform. They claim to have assisted numerous rappers, musicians, businesses, and influencers.
The packages they provide for each social media platform have been mentioned. You can check each one and choose the one you want. In addition, they promise quick delivery, client satisfaction, and safe payment.
---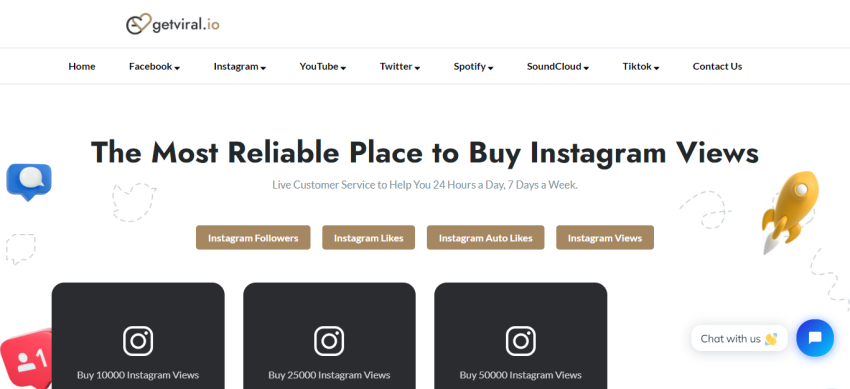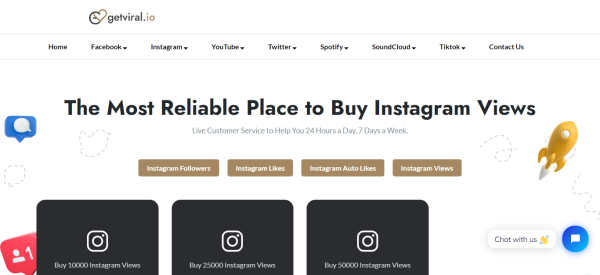 Multiple social media platforms are supported by this website's services. They claim to have been in business for over seven years and to have fulfilled over 150.000 orders. According to a survey, 85% of clients return to them and even refer friends to them because of their personalized approach. T
hey are doing well thanks to word-of-mouth advertising as a result. They promise to give you your money back if the desired results are not obtained. The company also provides 24/7 email and live chat support. Help is therefore constantly accessible.
Conclusion:
Small businesses, influencers, offline businesses going online, etc. are all over social media in increasing numbers. As a result, it may be difficult to gain ground in the competition. As a result, you must begin working smartly to accomplish your objective. Therefore, paid engagement is a fantastic way to support the development and success of your company.
To protect yourself from Instagram and other social media bots, you must choose these services wisely. Purchase in small quantities to avoid confusion or dispensation from an unexpected price increase.