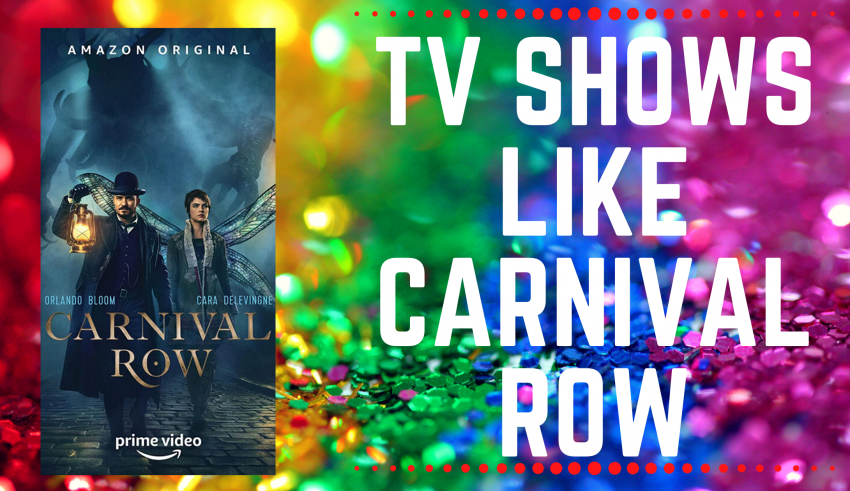 Ever since the dawn of online media streaming services, various web series broke into the scene and broke the mold of traditional TV shows. The smaller screen was introduced to darker and more mature genres. Rather than just sitcoms and dramas, neo-noir, fantasy, and horror genres have managed to leave a mark on the television. One such show is Carnival Row.
Carnival Row is a fantasy web series created by René Echevarria and Travis Beacham. The show is based on a script that Travis wrote, originally intended to releases as a feature film. It was instead released as a web series, exclusively on Amazon Prime Video in 2019.
The show revolves around a conflict between the neutral humanity of Burge, the good Faes and the evil Pact. Faes take shelter in Burgue as refugees after being attacked by humanity. However, they are looked down upon by humans and are forced to live in a ghetto called Carnival Row. The story kicks off when faes begin to get murdered in serial killings.
Inspector Rycroft Philostrate, played by Orlando Bloom, sympathizes with the faes and attempts to solve the murders. Cara Delevingne stars as Vignette Stonemoss, a fae and former lover of Rycroft.
Carnival Row is a well-executed neo-noir fantasy with a unique storyline. Carnival Row's first season was well received by fans and a second season has been announced. However, before it arrives here are some similar shows that you can watch till then.
Here is the list of Best TV Shows Like Carnival Row:
Game Of Thrones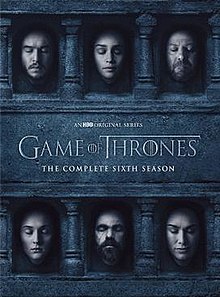 Available on Amazon Prime
Game Of Thrones does not need an introduction. Even if you haven't watched the show, it's a guarantee you have heard about it. In case you haven't, now is the time to do so. Game Of Thrones is considered to be one of the greatest TV shows ever, and arguably the best fantasy-based show of all time.
Game Of Thrones is based on the popular A Song Of Ice And Fire novel series written by George R. R. Martin.
Game Of Thrones is set in the fictional world of two continents, Westeros and Essos. It features various honorable houses battling with politics being played within and with other houses.
The goal is the same for all of them; to sit on the Iron Throne and rule the seven kingdoms. While the families are woven in the politics and war, a greater and far dangerous foe rises, who poses a threat to the entire humanity.
Game Of Thrones is one of the most critically acclaimed TV shows ever. Be it the cast, the story, the production, the direction or music score, Game Of Thrones has received praise and awards for everything.
Related: Series like Game of Thrones
---
The Magicians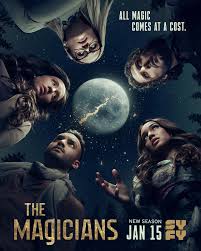 Available on Netflix | Amazon Prime
The Magicians is another fantasy television series based on a novel. Sera Gamble and John McNamara created the show from Lev Grossman's novel of the same name. The story of the show is set in a fictional university named Brakebills University for Magical Pedagogy where magic is taught.
Jason Ralph and Stella Maeve star as the lead protagonists Quentin Coldwater and Julia wicker. Both Julia and Quentin aspire to become magicians. While Quentin manages to enroll at Brakebills, Julia fails and turns to learn magic from unqualified witches.
Quentin makes new friends in his college life while also learning of a big threat looming over humanity. The show goes through lots of ups and downs, incorporating magic, witchery, monsters, and alternate timelines into the story. The Magicians received critical and commercial success with a positive response from fans and critics alike.
---
Penny Dreadful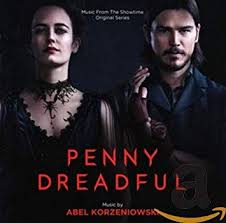 Available on Netflix | Amazon Prime
Penny Dreadful is a British-American dark fantasy created by John Logan. The title is a reference to the name given to cheap serial stories that used to get published in the 19th century. These stories had dark premises and were mostly based on crime and the supernatural.
Penny Dreadful not only takes inspiration from these stories but also some popular characters from them. It includes Reeve Carney as Dorian Gray, David Warner as Abraham Van Helsing, Christian Camargo as Count Dracula, Shazad Latif as Dr. Jekyll, Harry Treadaway as Victor Frankenstein amongst others.
The story of the show involves Sir Malcolm Murray, played by Timothy Dalton, trying to find his missing daughter. He finds help in his cause from Vanessa Ives (Eva Green), Ethan Chandler (Josh Hartnett), and Victor Frankenstein.
They also have to battle out evil forces and creatures who aim to destroy them on their path. Penny Dreadful is full of horror, thrill, and history. Exceptional execution of these led to it being a critical and commercial success.
---
Grimm
Available on Netflix | Amazon Prime
Grimm is an American detective fiction like never seen before. Instead of the usual police drama, Grimm is wrapped in the dark curtains of fantasy and occult. Grimm stars David Giuntoli as the lead protagonist Detective Nicholas Burkhardt. The story takes off with Nicholas realizing he is not a normal policeman, but a descendant of Grimms. A Grimm is a hunter with the power to battle supernatural forces.
Throughout the series, Nicholas befriends people from the human world as well from the world of Wesen. Wesen is home to many mythological creatures. Nicholas' goal is set to defend humanity from dangerous entities with help from his Wesen allies.
Grimm gradually developed a great following and even spawned a comic book series of its own. Three novels based on the show have been written and released by John Shirley, John Passarella, and Tim Waggoner subsequently.
---
Chilling Adventures Of Sabrina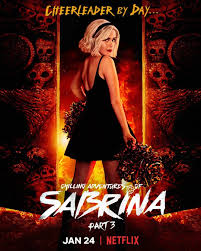 Available on Netflix | Amazon Prime
Chilling Adventures Of Sabrina is a supernatural web series created by Roberto Aguirre-Sacasa. The web series is based on Sabrina Spellman from the popular Archie comics. Kiernan Shipka stars as the lead protagonist Sabrina Spellman, who is half human and half witch.
The show is centered around witches, witchcraft, and various other evil forces. These entities pose a threat to not just humanity but also the family and dear ones of Sabrina. It includes Sabrina's boyfriend Harvey Kinkle and two witch aunts Zelda Phiona Spellman and Hildegarde Antoinette Spellman. Ross Lynch stars as Harvey while Lucy Davis and Miranda Otto star as the two aunts.
The show is full of fantasy and supernatural elements including witches, warlocks, gorgons, Lilith, and even Satan himself. These elements will surely draw in the fans of Carnival Row.
---
The Witcher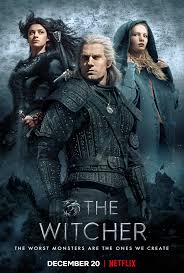 Available on Netflix | Amazon Prime
The Witcher has been a well-known name in literature and gaming for years. Andrzej Sapkowski wrote the book series consisting of 8 books, which later got adapted in a critically acclaimed video game trilogy. In 2019, we finally got to see a TV adaptation of the classic when Netflix released the Henry Cavill starrer.
Just like the books and the games, the series is set in The Continent, a medieval landscape. Henry Cavill plays the role of the main character Geralt Of Rivia, a monster hunter by profession. The show follows Geralt's conflicts and battles with not just monsters but humans as well.
Supporting characters include Yennefer, Ciri and Jaskier player by Anya Chalotea, Freya Allan and Joey Batey respectively.The first season had a total of 8 episodes and a second season is slated to be released in 2021.
Related: Shows Like The Witcher
---
Salem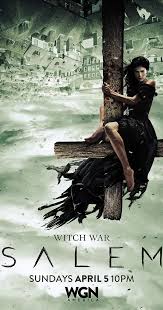 Available on Netflix | Amazon Prime
Salem is a supernatural drama created by Brannon Braga and Adam Simon, released in 2014. As the name might suggest, the show takes inspiration from 17th century's Salem witch trials. The premise of the show revolves around witches, demons and other monstrosities.
The main character of the show is a witch Mary Walcott, played by Janet Montgomery. Janet is not your protagonist, however. Janet conducts witch trials to lure Puritans into killing each other, which would make her the most powerful being in Salem.
Also, along with other witches, Janet plans on summoning the Devil himself by conducting the Grand Rite. However, an obstacle arises in her plan in the form of her love interest Captain John Alden, played by Shane West.The show is completely decorated in fantasy and supernatural, something a Carnival Row fan must be looking for.
---
The Secret Circle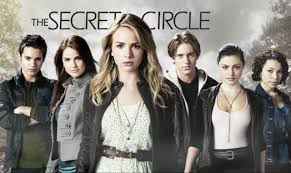 Available on Amazon Prime
Based on the eponymous book series of L. J. Smith, The Secret Circle is a supernatural fantasy series that aired in 2011.The show stars Britt Robertson as the lead protagonist Cassie Blake. Grieving her mother's death, the world of Cassie turns upside down as she finds out of witch lineage.
Her five classmates reveal to her of being witches themselves and ask her to join them. Initially reluctant, Cassie finally accepts the reality upon finding her mother's book of spells. The six then work together to battle the evil forces that loom over humanity and the world.
The other five members of the group are Adam Conant, Diane Meade, Faye Chamberlain, Melissa Glaser and Nick Armstrong. Thomas Dekker, Shelley Hennig, Phoebe Tonkin, Jessica Parker Kennedy and Louis Hunter play the roles respectively.
---
True Blood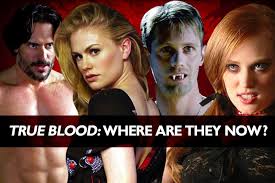 Available on Amazon Prime
True Blood is a fantasy horror series created by Alan Ball. It is based on The Southern Vampire Mysteries novel series written by Charlaine Harris. The show is set in a fictional town of Louisiana named Bon Temps. The story is based around Tru Blood, an experiment that removes the need for human blood for vampires to survive.
As a result, the vampires make themselves appear to humanity. The rise of the vampires raises a conflict as vampires want a place in the society while a majority of it fears and opposes them.
The show revolves around the life of Sookie Stackhouse in this conflict. Sookie is played by Anna Paquin and is half-human and half-faerie.
The show features a lot of supernatural beings like werewolves, shapeshifters, witches, faeries etc.
Aside from horror, the show has underlying themes about discrimination, civil rights and drug addiction.
---
Supernatural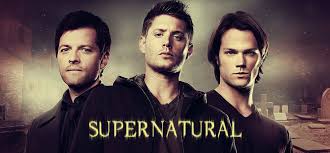 Available on Netflix | Amazon Prime
As the name suggests, Supernatural is a dark supernatural fiction television series. It was created by Eric Kripke and debuted on September 13, 2005, on The WB channel. The show has a total of 14 seasons yet and a final 15th season is to be released too. With over 300 episodes, Supernatural is the longest-running fantasy series in television history.
The story revolves around two brothers; Sam Winchester played by Jared Padalecki and Dean Winchester played by Jensen Ackels. This duo wanders across America, investigating paranormal events and fighting supernatural entities like spirits, gods and demons, vampires and even Satan himself.
Supernatural is a treat for horror and fantasy lover. Another good aspect of the show is its unorthodox humor. This show features a lot of classic rock hits from the '70s and 80's too, which is a cherry on the top. The show received praise from both fans and the critics. It is currently rated 8.4/10 on IMDb and 9.1/10 on TV.com
Related: Shows Like Supernatural
---
Buffy The Vampire Slayer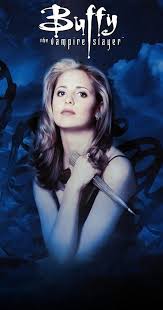 Available on Amazon Prime
Buffy the Vampire Slayer is a television adaptation of a 1992 movie of the same name. The story of the show revolves around Vampire Slayers who battle against vampires and demons that pose a threat to humanity.
Sarah Michelle Gellar stars as the titular Buffy Summers, a young Slayer with extreme physical and mental capabilities.
Other than the Slayers, there are Watchers who prepare and guide the Slayers. Anthony Stewart Head stars as Rupert Giles, the Watcher of Buffy. Rupert stands by her during her battles with the evil along with her other friends from her school.
Alyson Hannigan playing Willow Rosenberg and Nicholas Brendon playing Xander Harris are her two major companions. As the show moves on further humans and supernatural beings are introduced, some friends and some foes. Buffy The Vampire Slayer turned into an icon in pop culture and is often considered a pioneer in the TV fantasy genre.
---
Conclusion:
Carnival Row is a unique identity in the world of television. Its story, setting, and characters combine together to create a mesmerizing dark atmosphere that only a few shows have depicted over time. While it might not be the best, it is certainly different and special.
However, there are only eight episodes available to watch yet and you can only rewatch for so long. The viewers will have to wait for a while before they can dive into its fantasy world again. Until then, these were 12 TV shows that you will surely fall in love with if Carnival Row is your cup of tea.