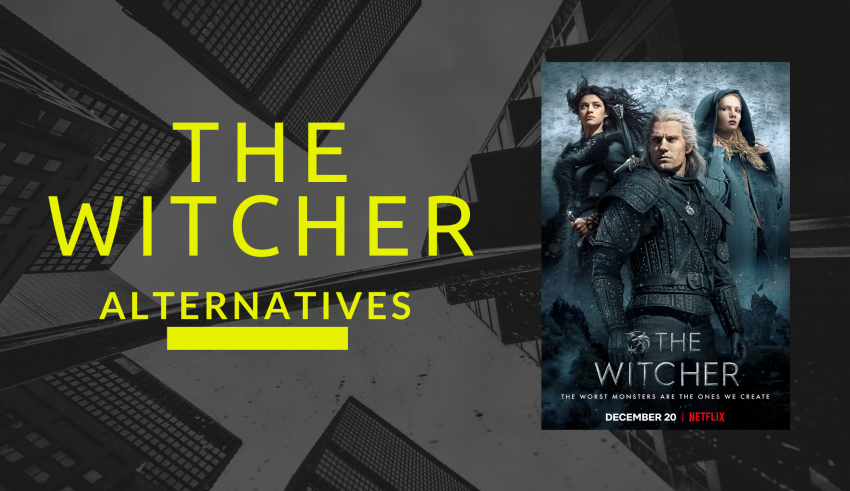 Ah! Those long white hair, those golden eyes, that manly voice, that hunky body, cold demeanor, and that black outfit. That is probably the best possible description for the White Wolf, Geralt of Rivia!
The Witcher created quite a buzz on the internet mostly due to Henry Cavill who looked absolutely stunning while playing The Witcher. Of course, he put serious efforts into playing Geralt. But the season ended too abruptly, which greatly disappointed many of us. It's also disappointing that the show gained more limelight than the novels or the game ever did. The producers even had the nerve to show Geralt riding Roach instead of Roach floating above Geralt.
Also, the first season hardly made any sense as it kept jumping from past to the present but all was cleared in the final episode of the Witcher. Sure there are more seasons coming out but it may take a long while, so why not check out shows like the Witcher?
Here are the top  10 shows like Witcher 2:
Game of Thrones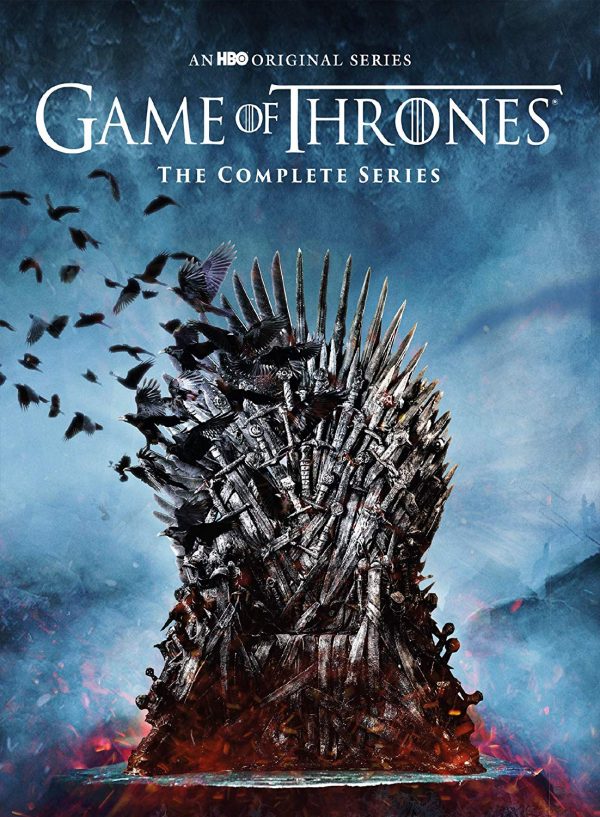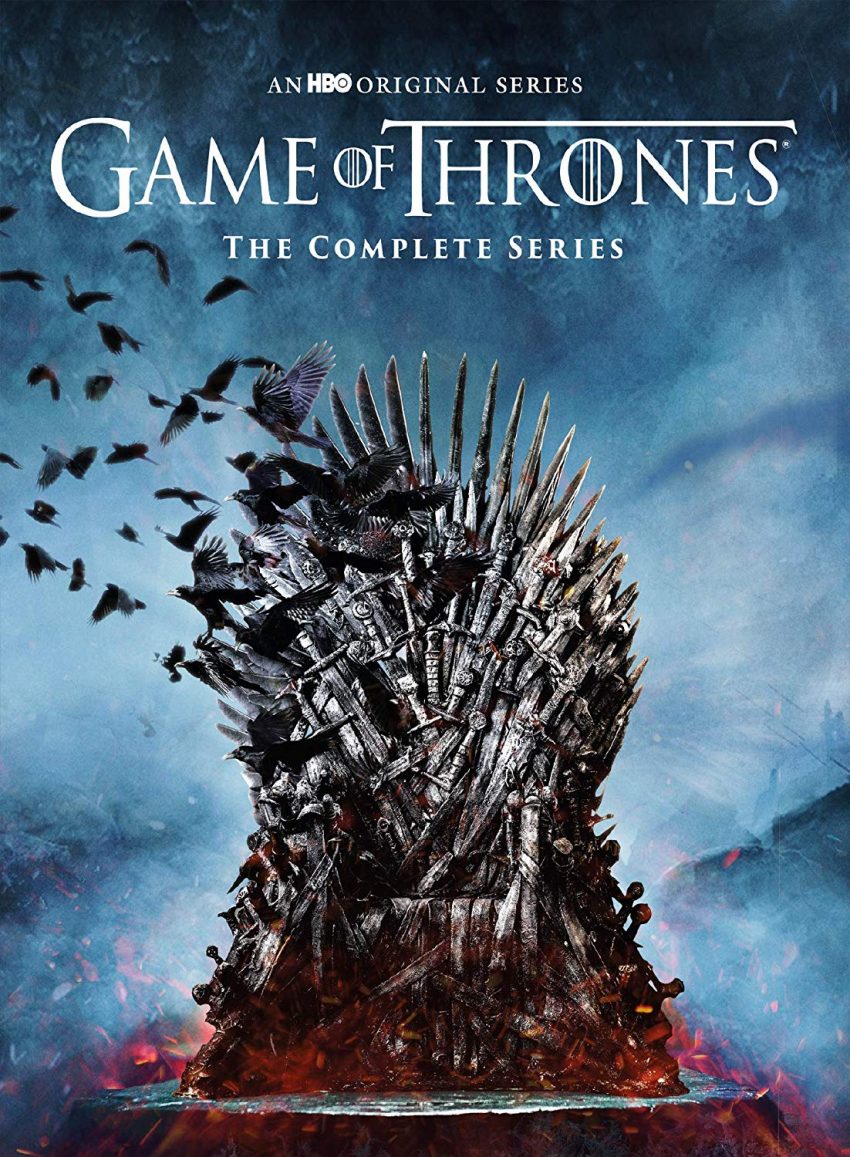 Available on Amazon Prime
Let's kick start this list with that one show that completely took the world by storm before "The Witcher" came out. The Game of Thrones is so incredible that I daresay that even the Witcher can't hold a candle to it (Although I'll cut some slack as it's got just 1 season). If you're one of that 1% who hasn't heard about this world-shattering series then you just did and you're about to learn more about it.
Let me ask you, what do you like in a show? Fantasy? Gore? Romance? Betrayals? Handsome Men and Gorgeous women? Action? 18+ Content? (Majority do although secretly) or Dragons? Whatever you like, Game of Thrones has it in abundance and will definitely keep you hooked.
Game of Thrones follows a bigger storyline than the Witcher but similar to the witcher, it also has been narrated by different people. The story? It's about a King dying and then things turning into a boiling cauldron. A word of wisdom, don't get too attached to characters', you'll regret it. That and Jon Snow knows nothing.
Related: Series like Game of Thrones
---
Vikings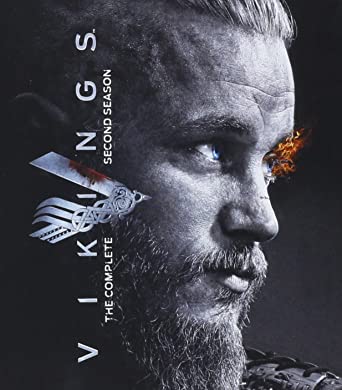 Available on Amazon Prime | Netflix
I've always loved things related to the Vikings and the Nordic culture which is why this show and The Last Kingdom are my most beloved. I find Vikings (the show) sweepingly action-packed, thrilling, and intoxicating/ engrossing much like The Witcher; albeit this show is based on real people. Yes! It has been derived from the annals of the Viking history but unlike many of the historical shows, this one isn't even 1% boring.
The show revolves around Ragnar Lothbrok, one of the legendary Norse Heroes (and Villain for everyone else) who started as a farmer but later rose to fame after raiding England. He was so good during the battle that he became notorious as the scourge of England.
The story follows Ragnar's adventures and battles before becoming the Scandinavian King with the help of his fellow warriors and family. The series has 6 seasons! And it'll easily take you a month or two to get through them.
The first season shows Ragnar raiding England and taking control from the unfit leader Earl Haraldson by defeating him. The later seasons follow more bloodshed, betrayals, and the struggle for the Crown. Not much different from the Witcher, except Geralt didn't dabble in politics.
Related: Shows like Vikings
---
Merlin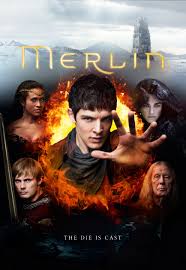 Available on Amazon Prime | Netflix
"By Merlin's Beard" anyone who has read The Sword in the Stone or Harry Potter (or watched Sorcerer's Apprentice) definitely knows who Merlin is. And that's exactly what this show is about but unlike the traditional story where Arthur meets the elderly and wise wizard Merlin, this one depicts both Merlin and Arthur as (Good Looking) teenagers.
Unlike the true legend, Prince Arthur is shown downright self-absorbed and a brat while Merlin is shown foolish and powerful with a huge ego. There are 5 seasons and 65 episodes so it'll easily keep you busy for a month or 2.
I kind of found the show dull in the first season but as it was released in 2008, I'll cut it some slack. But worry not as the later season makes things more interesting and worthwhile. The first season starts with Merlin arriving in Camelot and stumbles across a man being beheaded for using magic. Here he comes to know that the King Uther Pendragon had banned magic in Camelot and was punishable by death.
Now he has to hide his powers but ends up using them right away to save an old man. Later on, he gets in a fight with Arthur and is thrown in the dungeons. After saving Arthur from death, Merlin is chosen as his main servant and saves his self-absorbed but uncountable times.
The final season is about Merlin finding himself in trouble and King Arthur in danger of being assassinated. Unlike the Witcher, this show is kind of bland but compared to the witcher, Merlin can be easily watched with your family.
---
Carnival Row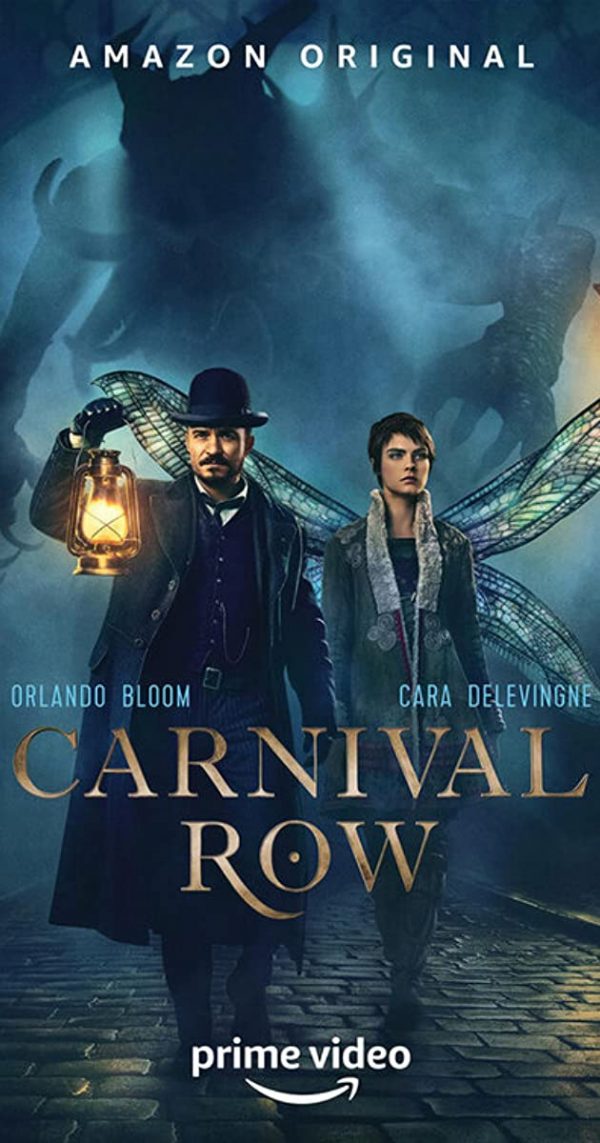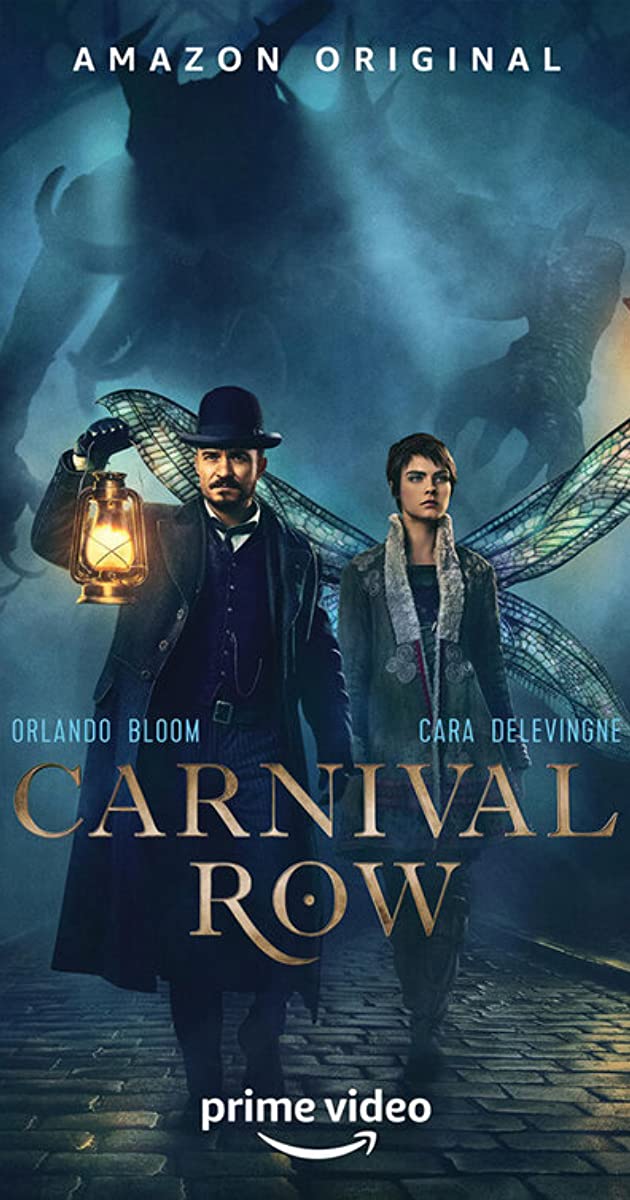 Available on Amazon Prime 
Carnival row is a full pack meal. It's a crazy combination of fantasy, a murder mystery, a war story, twisty political saga, and racial class divides romance. That's what kept it gripping. The world that they created, full of supernatural creatures is fascinating but it will take some time to get engrossed in it.
It presents a world where humans and mythological creatures coexist, but not peacefully. The variety of subplots illustrating the conflicts between them. Meanwhile, countless murders are occurring, for which a human detective (played by Orlando Bloom) and a badass refugee fairy (played by Cara Delevingne) reconnects to track down the murderer.
This original amazon prime video series got mixed reviews, well they got their own flaws. I'm counting Cara Delevingne's coarse Irish accent and some messy plotlines in. You should give it a try as amazon had already renewed its second season even before the release of the first season. Why wait for The Witcher season 2 alone, add carnival row to your list too! Also, Carnival Row has an air sex scene that witcher lacked.
Related: Shows Like Carnival Row
---
Legend of the seeker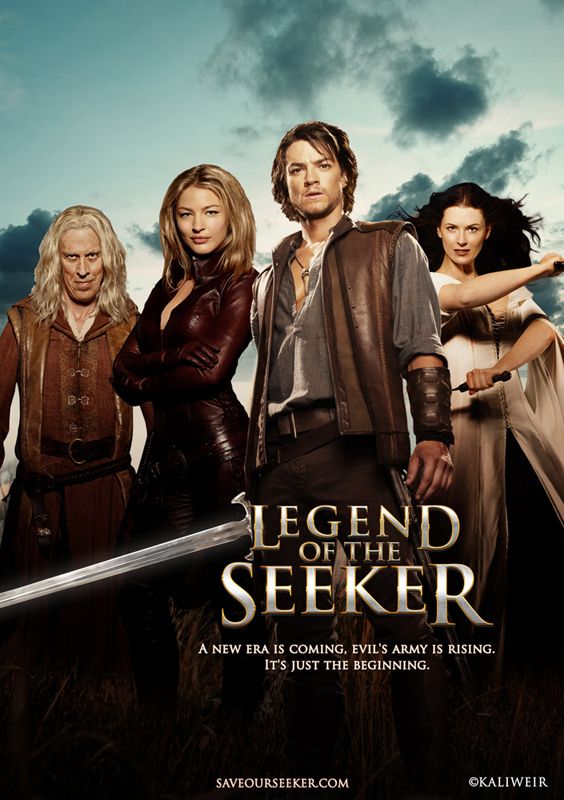 Available on Amazon Prime
The legend of the seeker is loosely based on the novel "the sword of truth". So readers of 'the sword of truth' do not compare them as they just adapted some events. Legend of the Seeker is a fantasy series and here you'll find action, romance, magic, comedy, drama, and much more. They have followed the theme of magic and sorcerers in the same way The Witcher did.
The story follows the journey of a young man, Richard Cypher, a seeker of truth. Who along with a beautiful confessor named Kahlan Amnell, a grumpy old wizard named Zeddicus Zu'l Zorander tries to save their kingdom. They aim to overthrow the brutal tyrant Darken Rahl who has conquered the Midlands. This series might seem a bit corny. But in the world of dark and courageous shows, it's refreshing to have some light-hearted and optimistic shows.
You'll have to say goodbye to the legend of the seeker after season 2. Because after a potential deal with Syfy fell through, they announced that they won't return for season 3, regardless of all the protests and campaigns run by its fans. But the good thing is even if you don't get a closure, the legend of the seeker is one of those series, who wraps it all up rather than leaving a cliffhanger ending.
---
The Mandalorian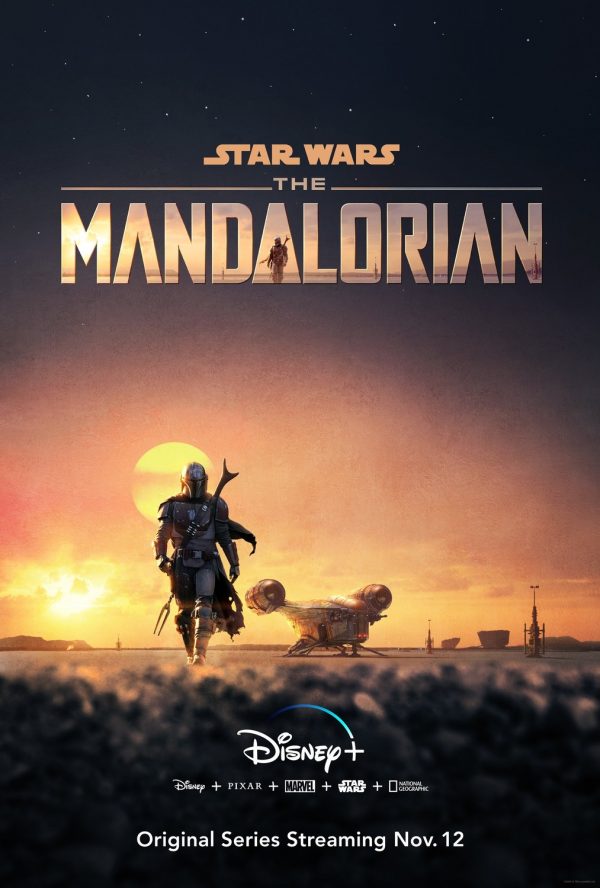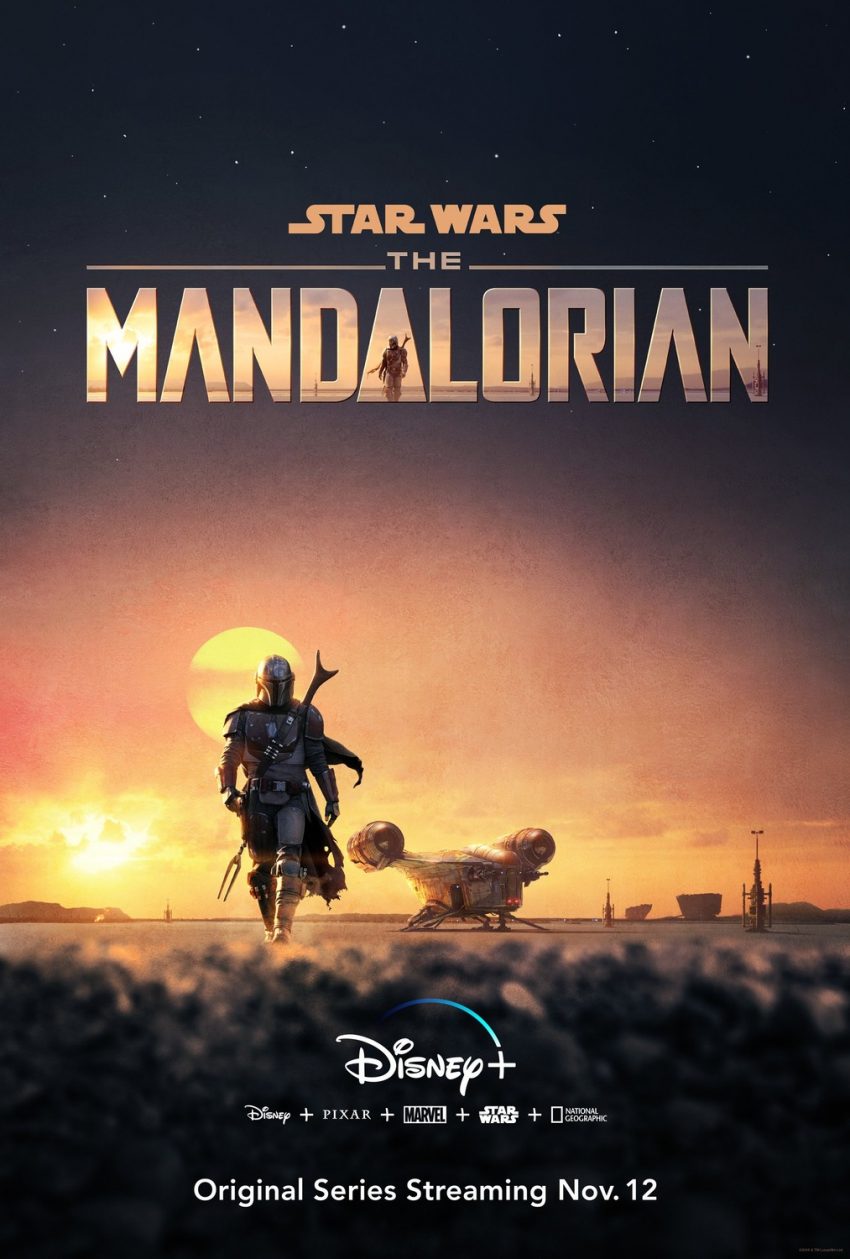 Last year, The Mandalorian had created a bigger buzz on the Internet and all that buzz was mostly due to Baby Yoda, who knew that the Yoda we knew would be so adorable as a baby.
Even though the Mandalorian created a bigger buzz than the Witcher, I didn't wish to add Mandalorian here as it is too different from the Witcher. As you already know, the Mandalorian is set in space and it doesn't resemble the medieval era even in the slightest.
But I added it here because it resembled the witcher in certain ways. The Mandalorian is the first live-action series of the Star Wars Franchise; it is set 5 years after the Return of the Jedi and 25 years before the Force Awakens.
The Mandalorian follows the adventure of a Mandalorian Bounty hunter named Din Djarin or Mando who is practically the Clint Eastwood of Star Wars and also who has been tasked with delivering a child to his client (Baby Yoda) but then run into all kinds of troubles and Mando also gets in trouble with his client. The show currently has 8 episodes and 1 season but the 2nd season is said to be released this year.
---
Castlevania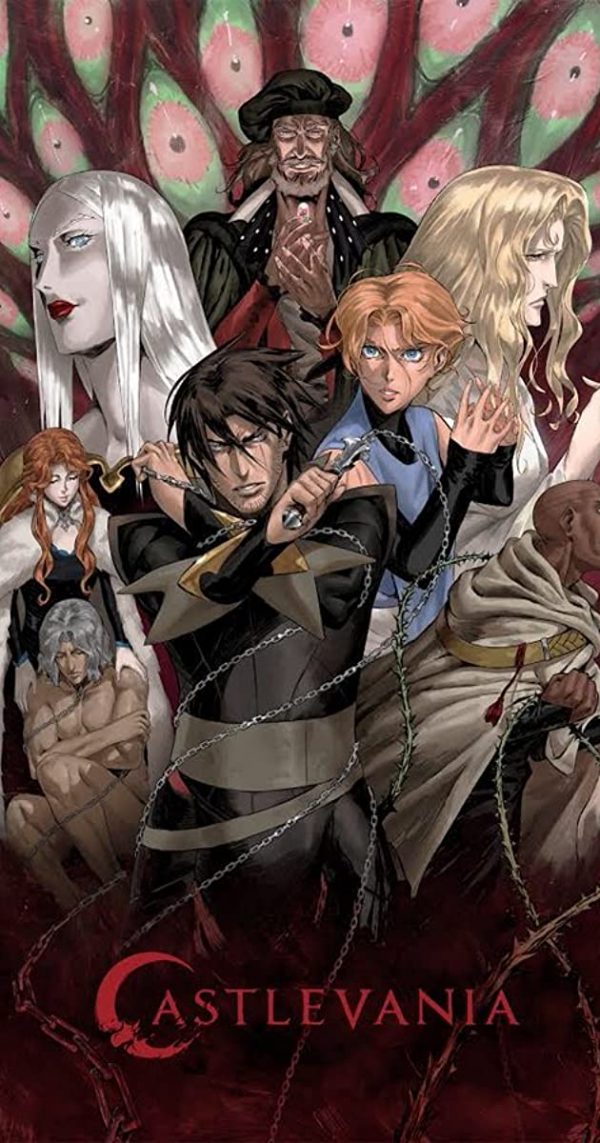 Available on  Netflix
Gamers must already recall what Castlevania is, but in case you don't–it's a horror adventure game that was developed in 1986 by Konami. Castlevania (game) revolves around Dracula and Demon hunters.
Castlevania (the show) follows the same theme. A Demon hunter sets out to save a city from an army of beasts controlled by the Dracula himself. The show has 3 seasons and has 22 episodes (each about 20-30 mins long). Unlike the others, Castlevania is animated and you can see lots of Monster fighting and less explicit content. It is a great alternative for the Witcher.
---
Picard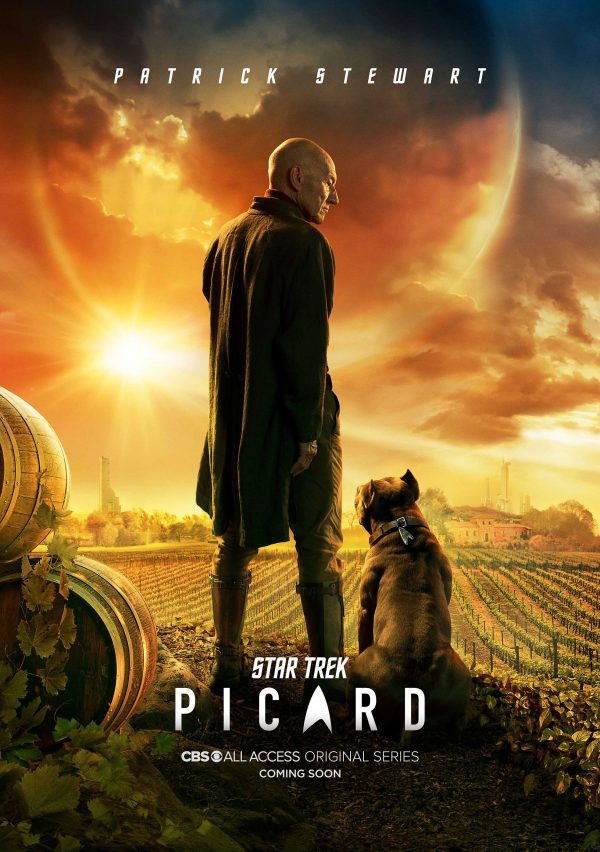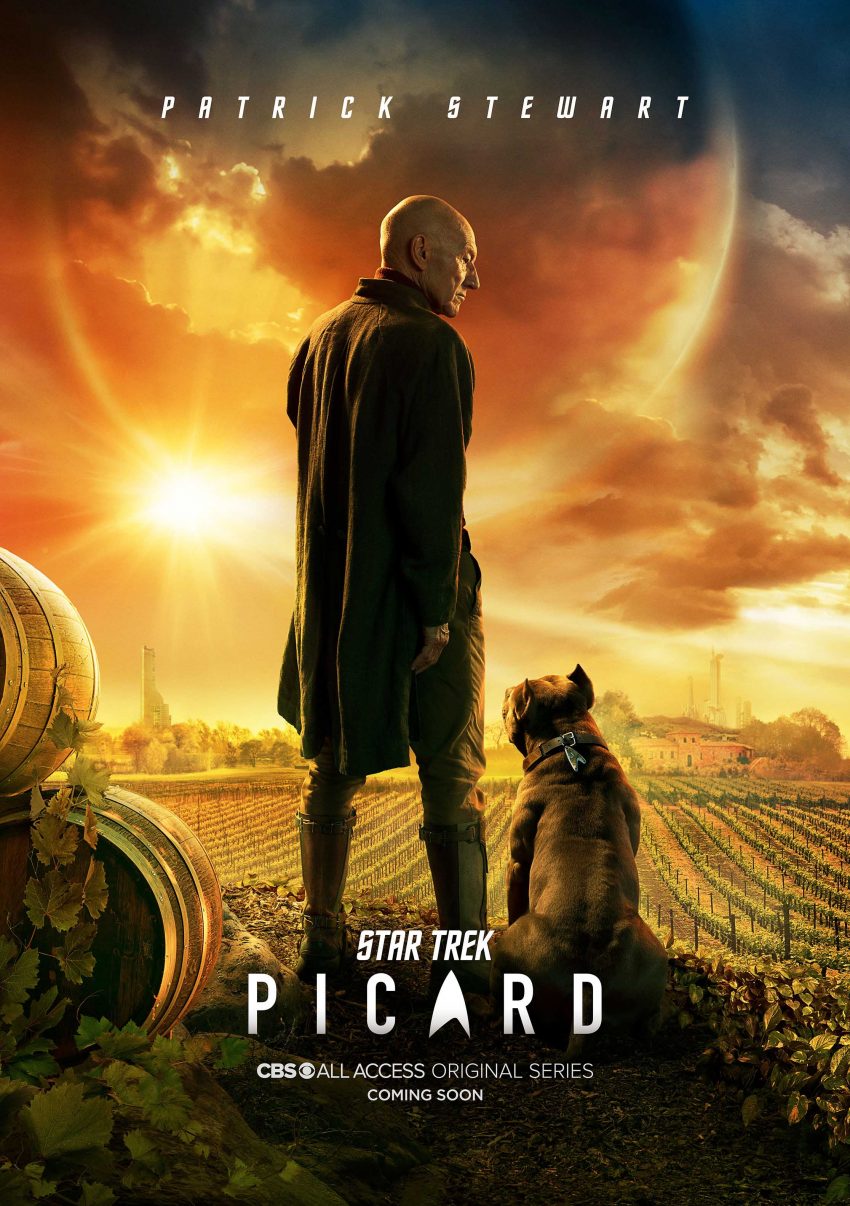 Avaiable on Amazon Prime
Picard! I'm pretty sure you just thought of that meme where Picard has his hand on his head. For a Star Trek lover, this show is a must-watch as we get to see Jean Luc Picard for probably the last time. The show is set 20 years after the happenings of the Star Trek: Nemesis.
The show currently has 1 season and more 2 are yet to come. The first season starts with Remembrance where Picard talks about why he retired from the Starfleet. After the interview, he discovers a mystery and sets out to solve it. He discovers that his old synthetic lieutenant had created twin Androids with an organic body.
But one of them is killed so Picard sets out to save the other twin before Assasins get her. After being denied for a ship to save Soni, Picard puts together his old crew and from here on starts the true thrilling adventure. Now will Picard find Soji first or the Assasins, or will they both end up dead?
---
Chilling Adventures of Sabrina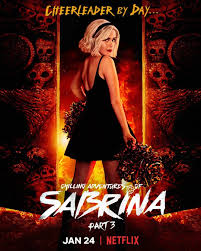 Available on Netflix
  You already know the 1996 TV show named Sabrina the Teenage witch and this one is the same. Except it's more chilling and packed with action. I'd have loved and was expecting Salem to talk but sadly we don't see that happening.
The show has 3 seasons and 28 episodes. And in this show, Sabrina must balance between her mortal life and her family's legacy. As mentioned earlier, unlike the old show, this one has a lot more action, drama, and tragedy..
---
Luna Nera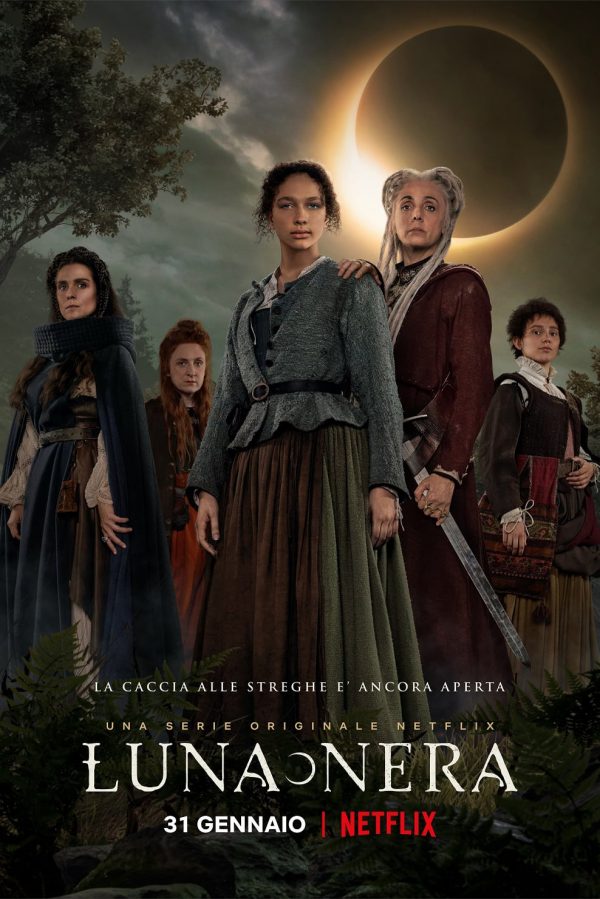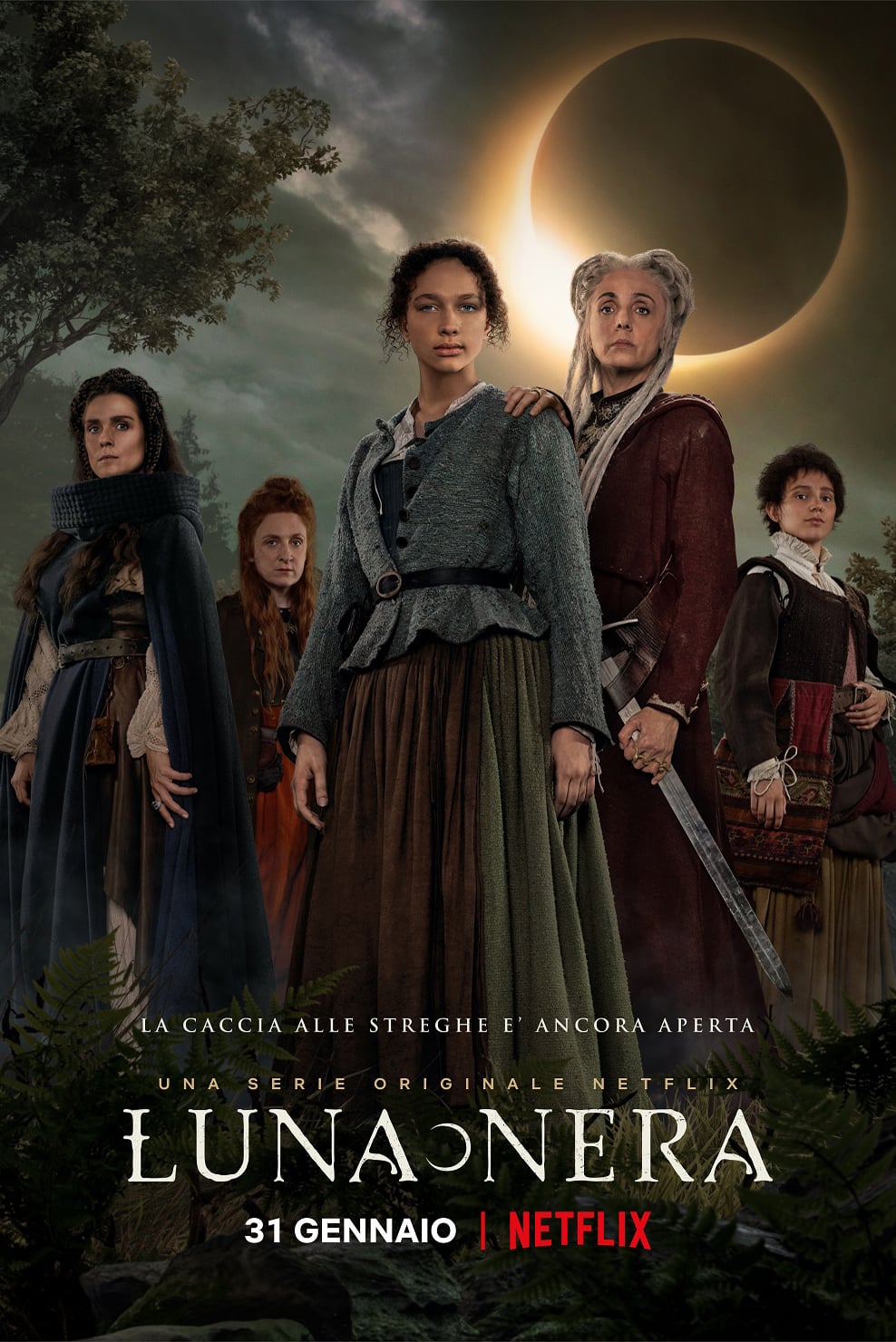 Available on Netflix
We got plenty of shows and movies about witchy stuff but Luna Nera served us something which is quite different. This Italian six-episode series released a week after the chilling Adventures of Sabrina. It was directed by women, written by women which is unusual for Italian production. Following the theme of historical drama and romance.
This story set in the early 17th century where witches were punished and suffer under the accusation of witchcraft. Luna Nera follows the journey of Ade (played by Nina Fotaras) and her brother. She discovers who she is along with the truth about her family.
In this show there are three groups one is of witches, second who doesn't believe in magic and the third is of Witch hunters. It might turn your confusion into boredom as they showed a lot in starting without any explanation. It won't give you some epic storyline but it's good for a binge-watch.
---
Author's Word
There were so many shows like the Witcher but as I haven't watched all of them–I was forced to add the only ones that I had watched. There are other shows like Altered Carbon, Spartacus, The last kingdom which is quite incredible and similar to the switched, and I'll definitely add them to the list once I watch them.
In case you have any suggestions, do leave us a comment:)