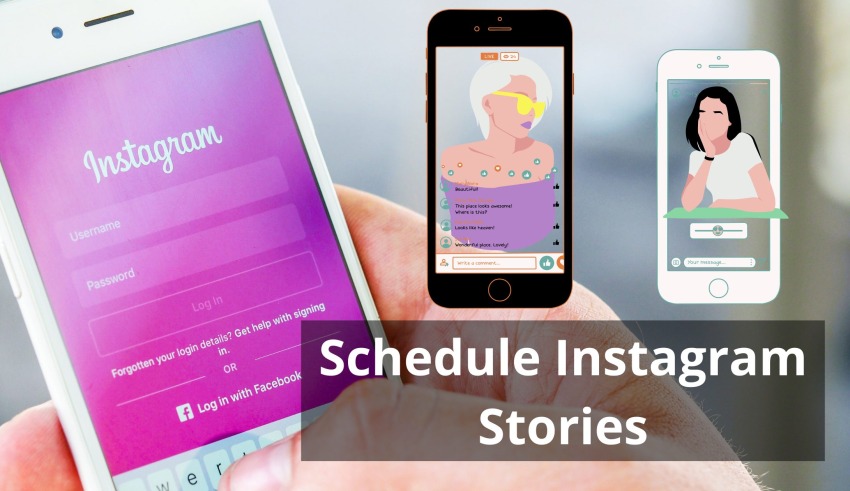 Instagram is the leading platform for all influencers to make an audience. In recent years it has become very important to tend to your Instagram audience because that is where you get the most of your brand work from. However, there are sometimes, personal events that you need to attend because of which, you may lose out n opportunities. This is why scheduling apps are the ones we recommend you to use daily. This scheduling software can help you schedule Instagram stories and other content way ahead of time, so even if an emergency pops up you can tend to it without missing out on your content.
However, with hundreds of scheduling tools out there on the internet, how do you decide, which one is the best for you? This is where we come in. today we are going to tell you about the ten best Instagram stories scheduling tool, that will help you manage your content better and make you more frequent in terms of meeting your deadlines.
Here is the list of the 10 best Tools to schedule Instagram Stories.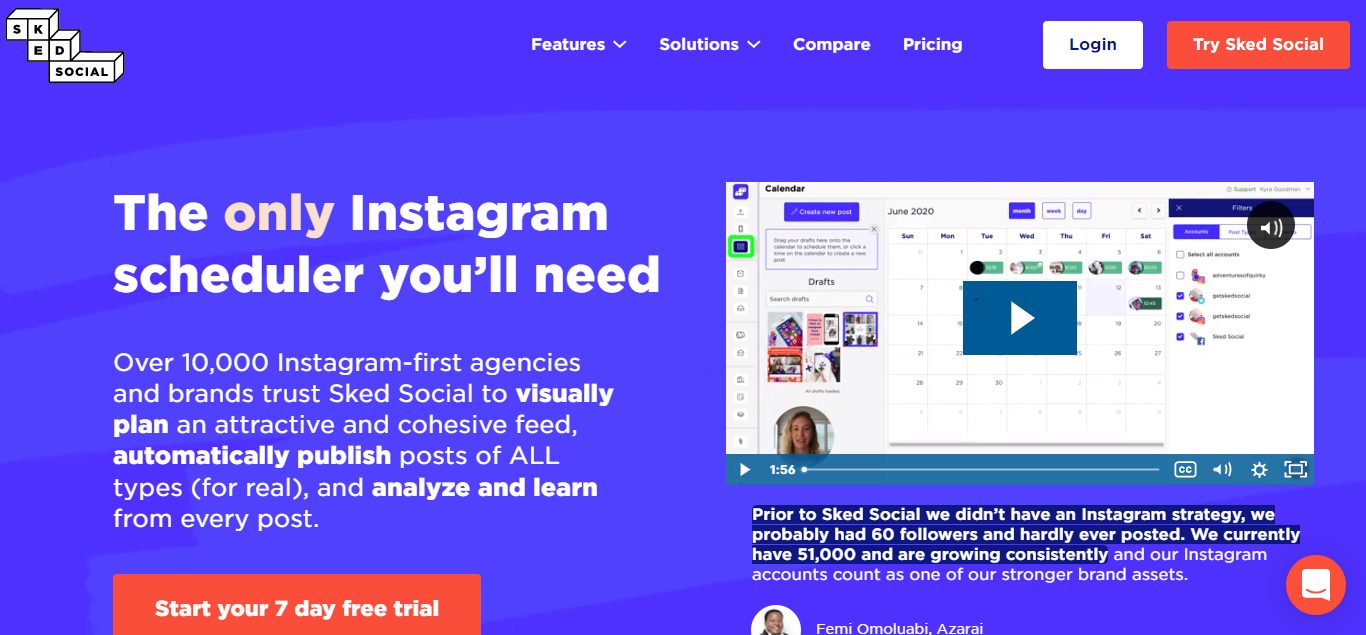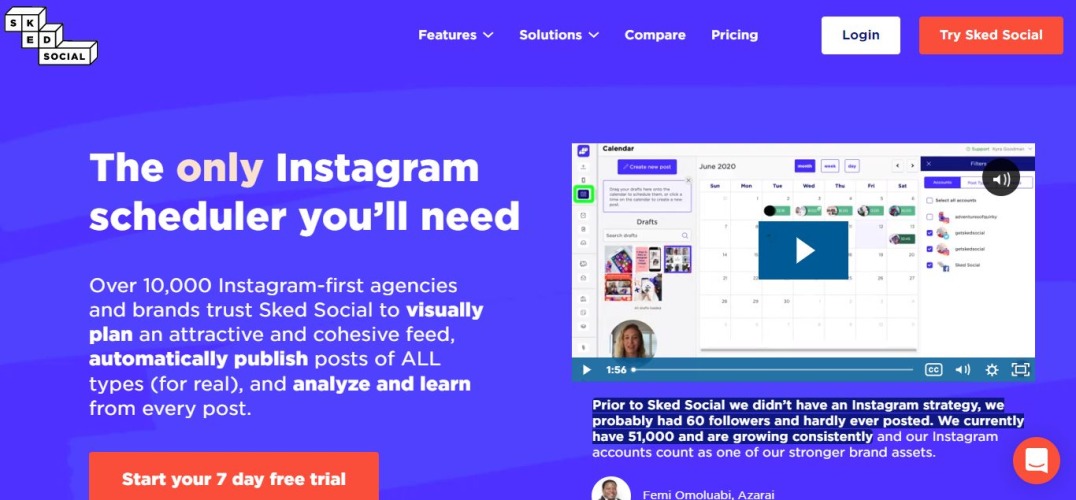 This is one of the most popular and trusted Instagram scheduling tools on the internet. This is because of the quality of their services and also because of the sheer number of people who use them. To give you an estimate, more than 10,000 of the top brands use skedsocial regularly for its scheduling services for both Instagram and Facebook.
Skedsocial is great software because it can help you schedule your Instagram stories from both desktop and mobile devices, which is a plus for either of the users. On top of that, you also get Canva and Zapier integrations, which makes you much more creative than other people in the industry. Unlike other scheduling services, skedsocial also, lets you use location tags, add music and stickers to your story, which enhances the overall aesthetic of your stories.
If you're looking for services that are not only professional but also have a lot of functionality to offer, then sked social is the way to go. Also, they will help you save your hashtags and location tags so that you can use them for the upcoming posts, which helps you manage your content much better.
On top of all these features, they also give you detailed analytics of your Instagram profile, which is what makes them stand out in the category. If you haven't heard of their services yet, then we highly recommend you to check them out. 
---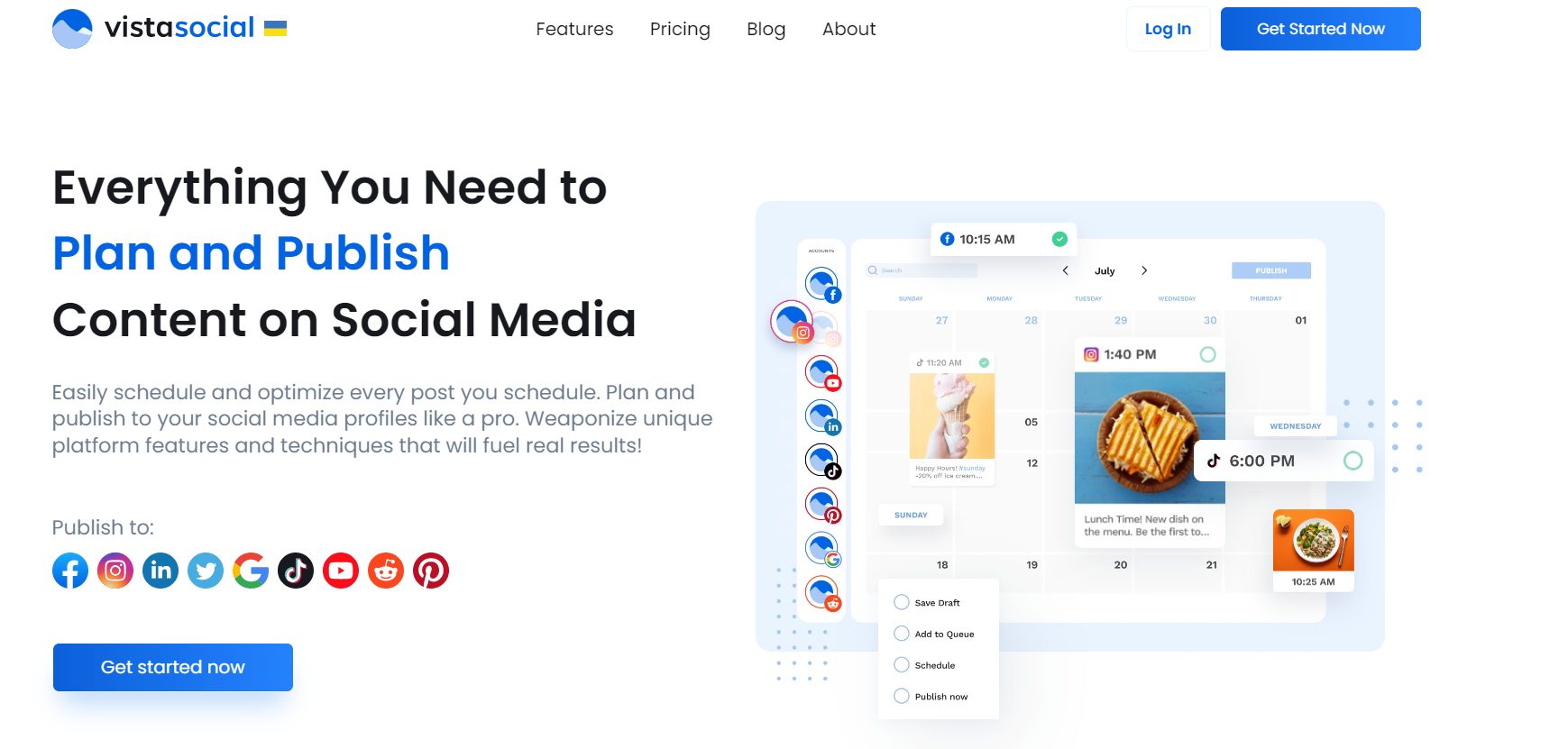 The next name on the list is VistaSocial popular in the Instagram marketing industry. VistaSocial is a website that has been considered one of the best websites by users as it lets you schedule your posts and stories on Instagram effectively and efficiently. They are meant for small to large businesses, which basically cover 90 percent of the entire marketing industry and also help out individual influencers.
The best part is that they are versatile and are compatible with android, ios, and windows, so you can schedule your Instagram stories from any device you want. Their services include content scheduling, monitoring and they also help you with detailed analytics for you to understand what's working and what isnt. They have four plans for a different types of org sizes, which are very affordable in our opinion. 
---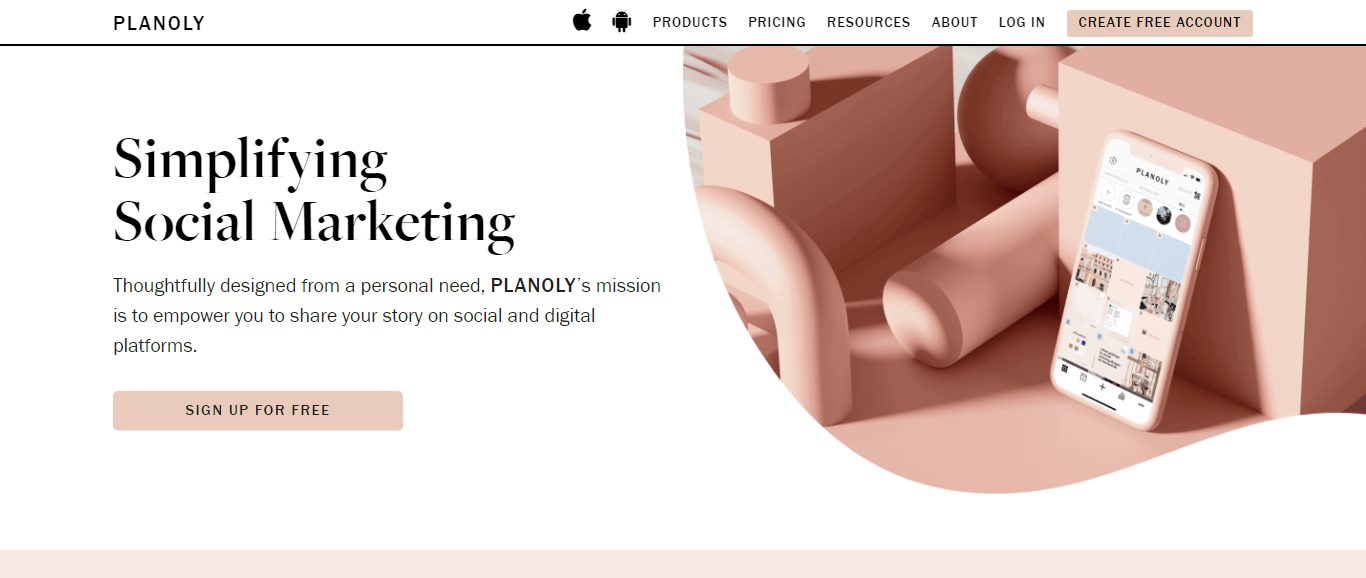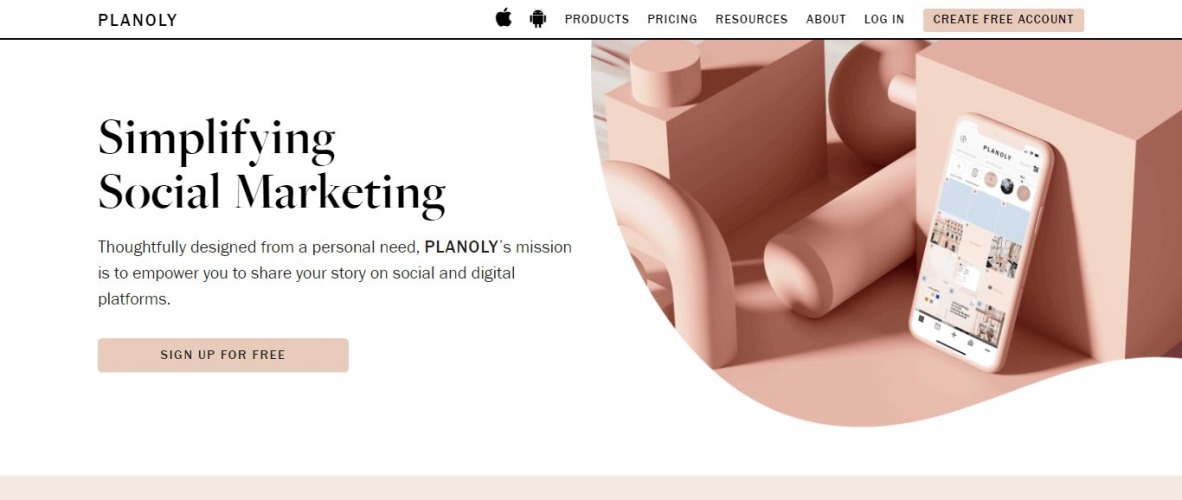 This next website is also one of the most popular scheduling apps for Instagram. Also, it is one of the official partners of Instagram, which only adds to the credibility of its services. Like skedsocial, plan only also has a multitude of services that will help you schedule, edit, and post your content on Instagram and Facebook. This is one of the reasons why we highly recommend using planoly and hence is also used by most of the leading brands in the industry.
Planoly lets you plan your stories on their timeline called the storybar and then edit it respectively for auto-posting or scheduling. One great thing about this software is that planoly lets you preview your content before putting it up, which is perfect for any touch-ups or last-minute updates.
Planoly is very unique because it has a sister app for editing, that lets you edit your Instagram stories, in a much simpler way. The collaboration of storiededit and planoly makes this one of the most effective scheduling tools for Instagram stories and hence is a highly recommended software to use. This app is not free however, you can get some work done in the free trial as well. 
---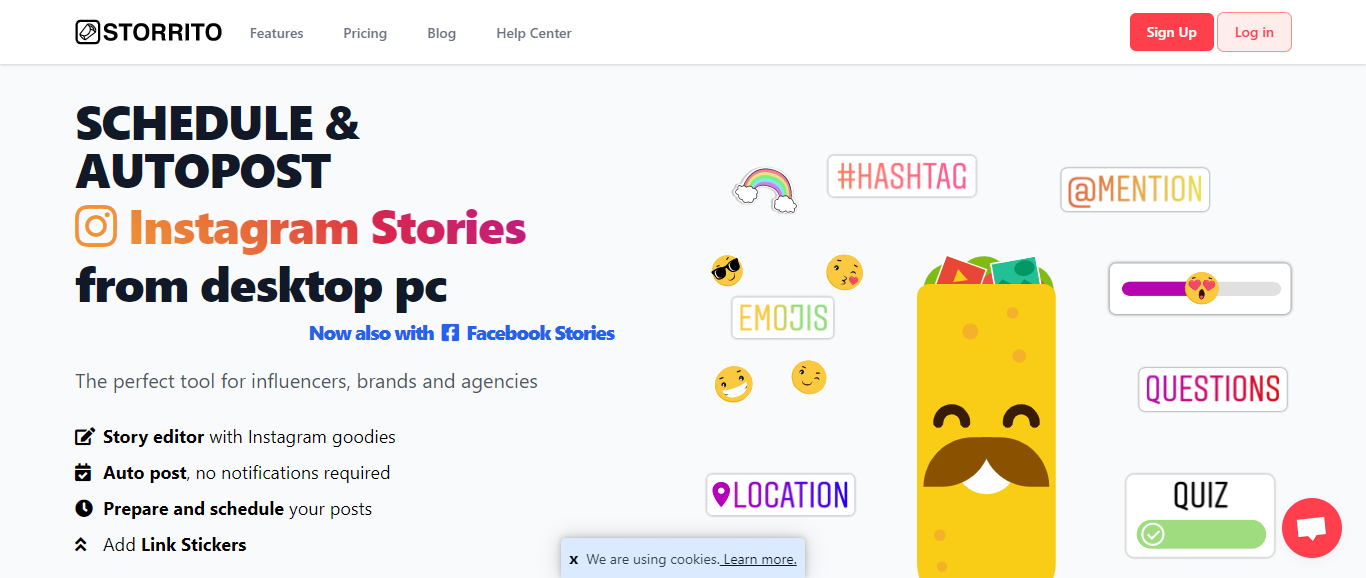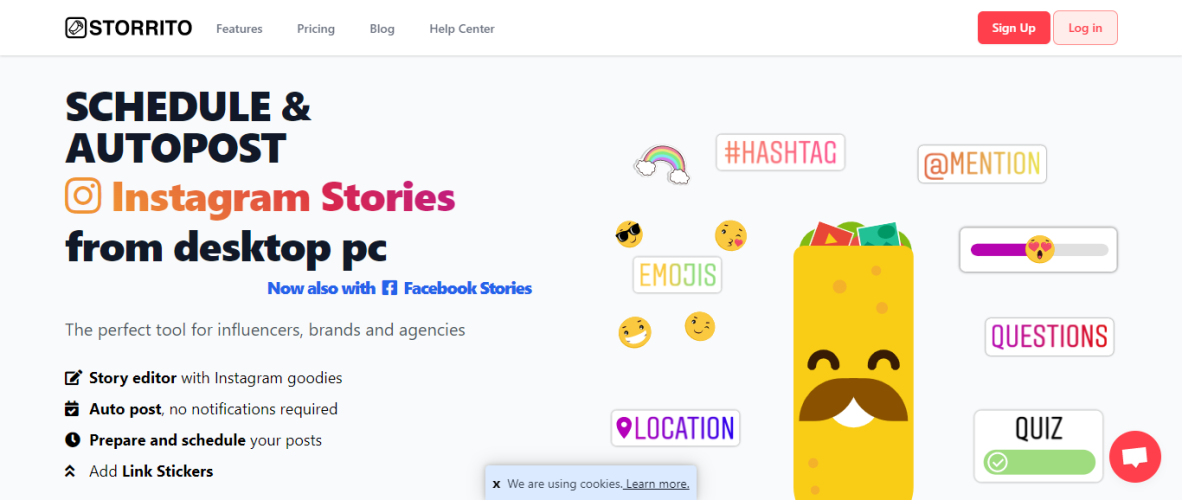 As the name suggests, storrito is an application that lets you upload and manage your Instagram stories. They have the provisions to manage an infinite number of Instagram accounts and are very practical as well. The good thing about storrito is that they allow you to bulk schedule content, both for stories and posting on your feed.
They let you use the Instagram goodies like poles, music, geotags and also mention people that are there in the story with you. Storrito makes you understand the use of editing apps like canva o make your stories look even more professional and hence is the perfect app for your devices. Speaking of which, storrito is a web tool, which means you won't have o download any software to use it. However, this also means that they dont have a mobile app optimized for smaller devices to work on.
So if you have a PC, that's great but if you're looking to schedule stories from your phone this is not the tool for you. Also, storrito lets you use multiple URLs in your stories, which makes it easier for you to spread the word about your content. Overall, storrito is the application we recommend to use if you're working from your PC and hence are looking to schedule your Instagram content. 
---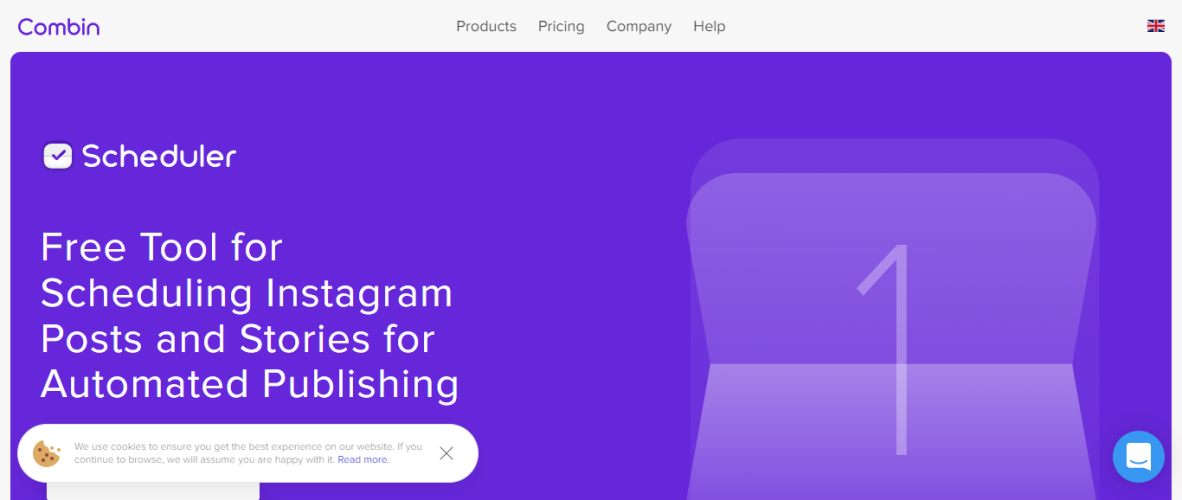 The next tool on the list is the combin scheduler. This is one of the most popular marketing tools in the world of social media marketing, that we're sure you may have heard of. Combin scheduler is the app that lets you schedule your Instagram content and hence is an app that must be under your sleeves to uplift your overall aesthetic.
Combin scheduler lets you upload dozens of sories at once, which is very important for influencers to keep control of their audience and also to maximize their reach. However, if you normally post dozens of Instagram stories in the span of a few seconds, Instagram considers this as a bot activity and hence denies your request to put up stories.
However, the combin scheduler lets you put up stories using their proxy servers which help you mask your identity on the internet. This means Instagram won't detect your activity as suspicious and hence will allow you to put up a lot of stories at once. Apart from scheduling services, combin also has a lot of plans to grow your Instagram account or social media presence in general. So if you haven't used combin scheduler yet, then we highly recommend doing so. 
---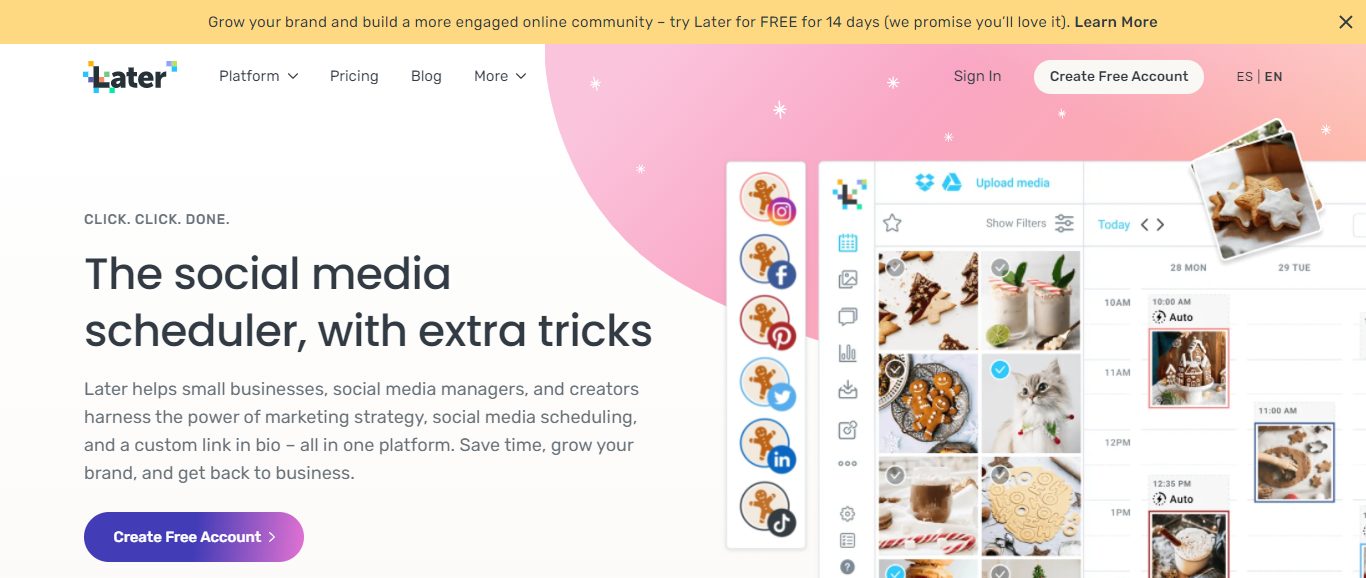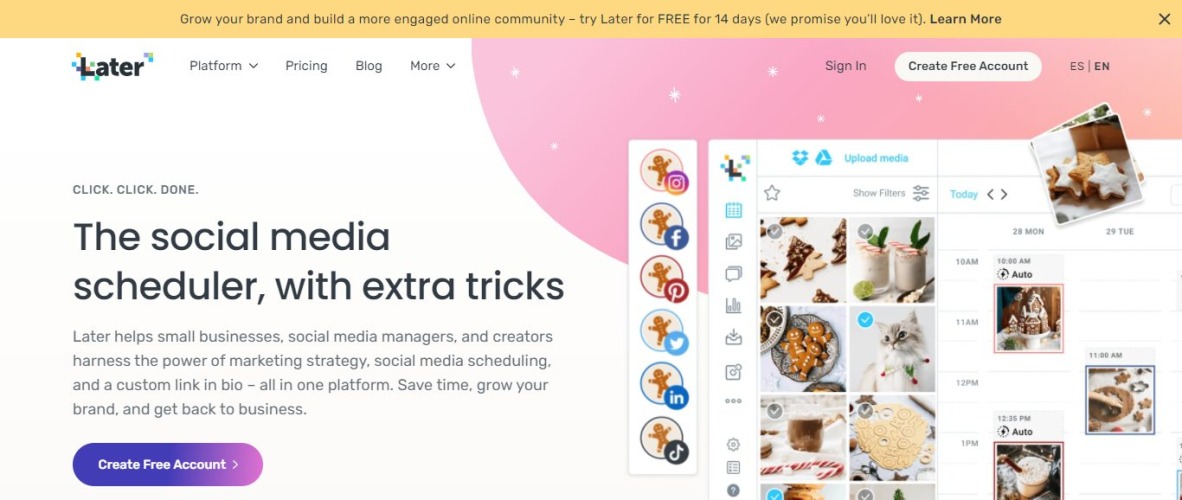 As the name suggests, later is an application that lets you post stories and update your feed from anywhere you like at any time you like as well. Later in the app, we recommend it for all beginner influencers. Later is a platform that helps you schedule your stories and plan ahead so that you can attend to more important things at hand.
Since influencers need to put up a lot of stories at once to maintain their reach, later helps you put up multiple stories and also helps you schedule a ton of different content pieces at once. Also, it gives out a reminder before actually putting up the content piece, which is perfect for any prior engagements that you need to keep in mind.
Also, it helps you edit your photos slightly to get the best result possible and also has templates for you to use to make your stories visually appealing. On top of that, you can also use Instagram goodies like geotags, mentions and also use stickers on your stories. Overall, later is a great tool to use and you must use it if you haven't already.
---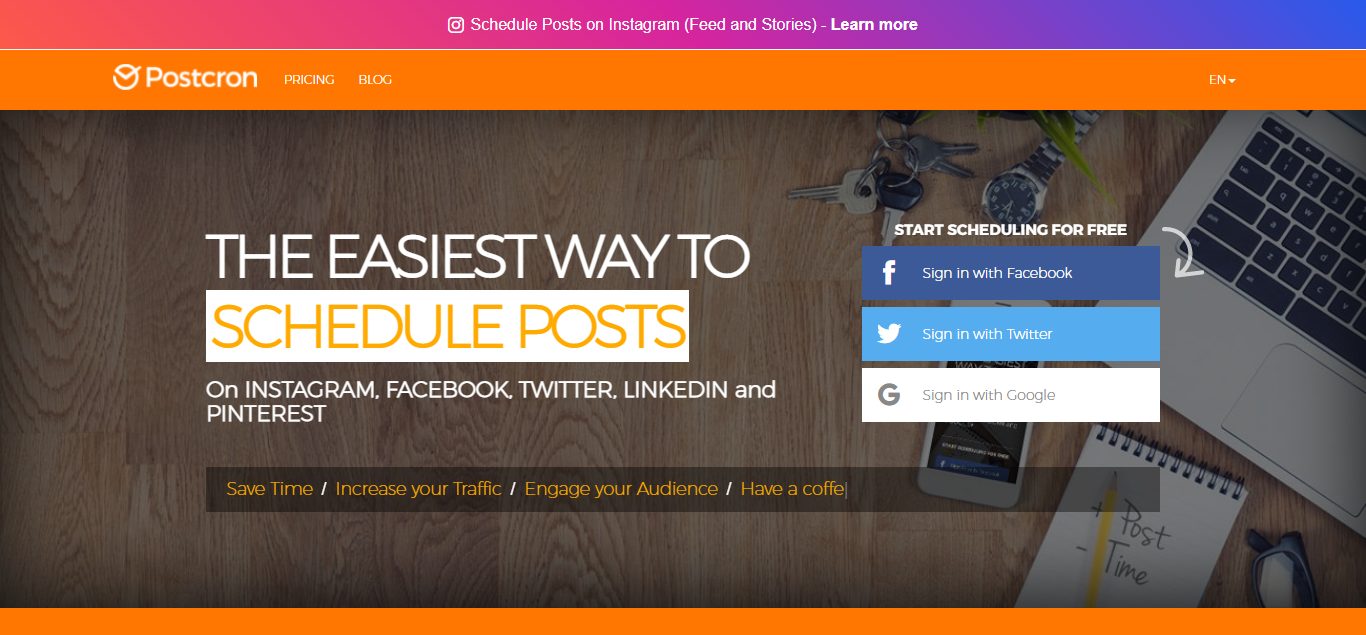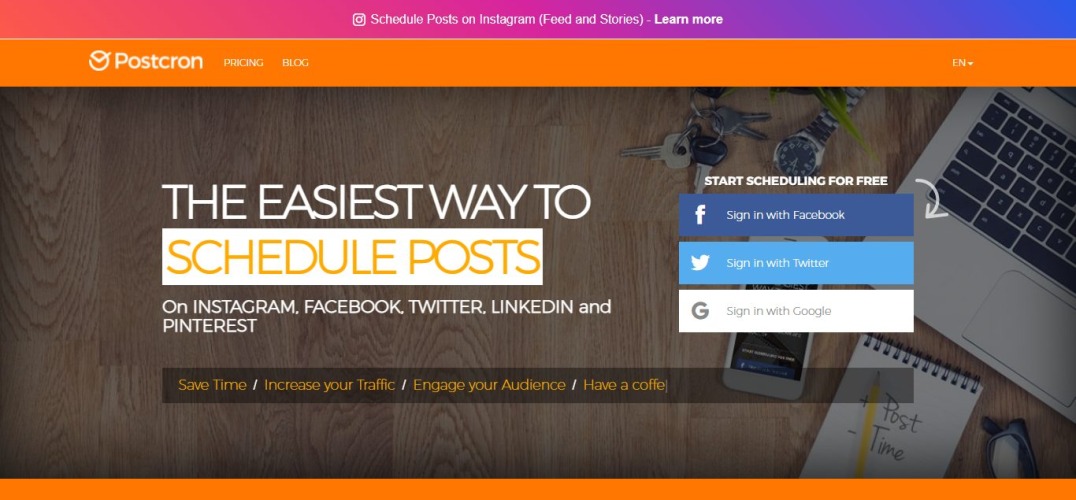 Post corn is also one of the leading brands in the post scheduling industry. Postcorn is an app that lets you schedule your Instagram sories and feed posts as you wish. Postcorn lets you select the date and time to post your content and all you have to do is customize your content accordingly. Once you put it on their website's timeline, consider it done.
The best part is that they dont give you any confirmation notifications or alerts before posting, which saves up a lot of your time. Also, with their customization tools, you can make your stories much more pleasing aesthetically and hence increase the number of people you're targeting.
Postcorn also helps you add URLs in your stories which helps you out in terms of reach and also to helps your customers find the landing page. On top of this, postcorn also allows you to change your scheduling as you like, which is great.
The best thing about them is that you can add your own logo as a watermark to every story that you put up and also add content directly from excel and google sheets. Overall, it is a very handy tool to use when it comes to scheduling. 
---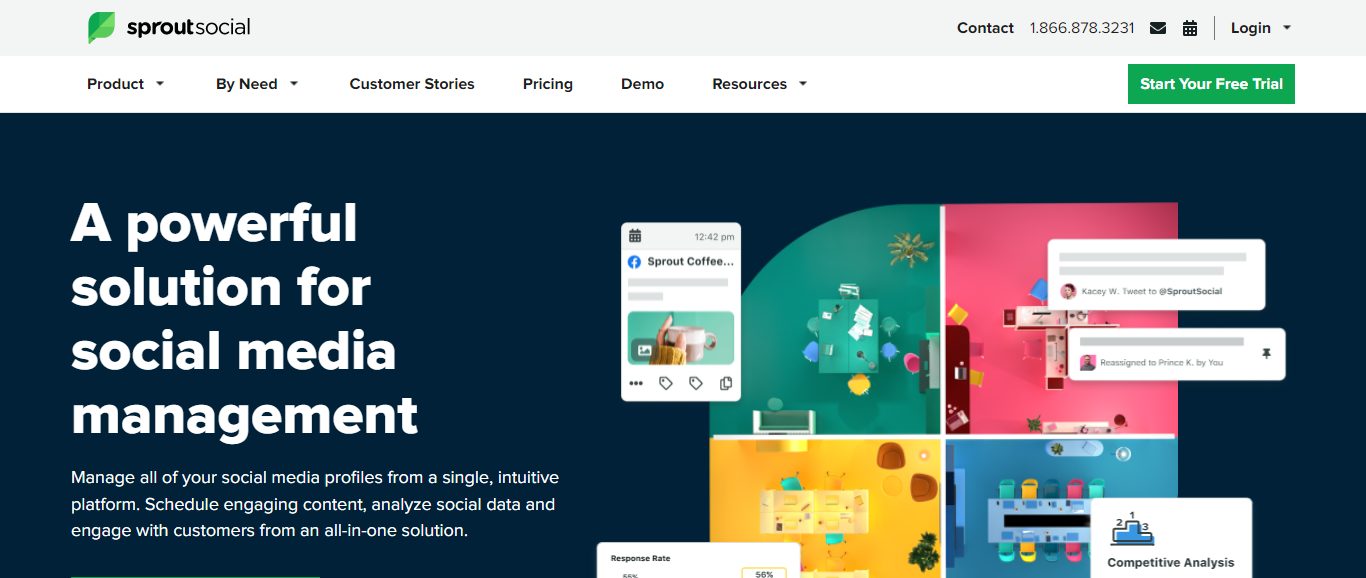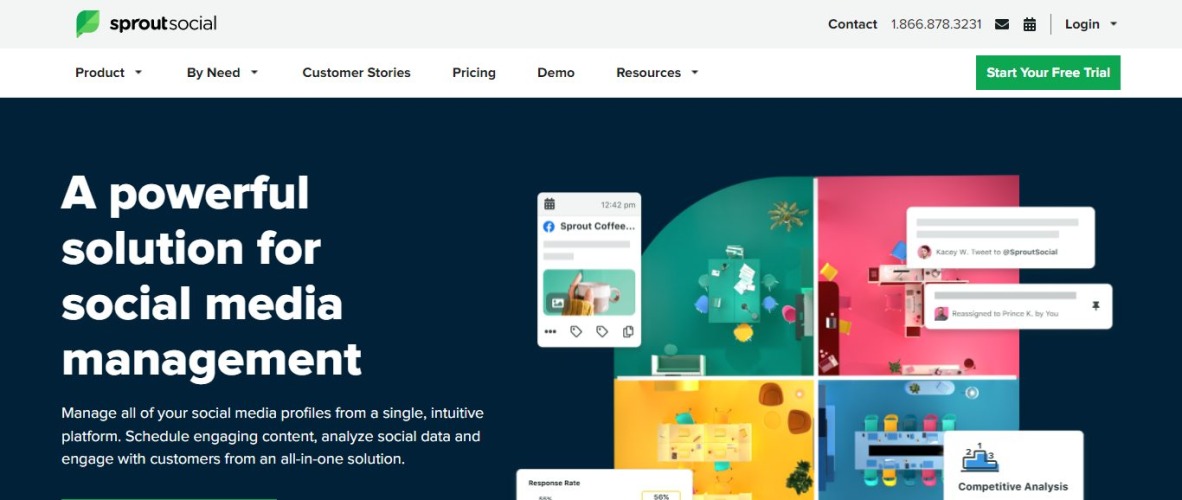 The next tool on the list is called sprout social and they are also one of the leading websites in the category. Sprouts socials mission is to help budding businesses and influencers grow on Instagram, using their scheduling services.
Sprout Social lets you schedule your Instagram posts and stories beforehand so that you can attend to more important things when needed. Sprout social also helps you save your pre-used tags so that you can reuse them whenever you want. Also, before jumping on to their paid plans, they let you use their tool for a 30-day free trial, which has some of the features of the actual product.
This makes you understand how good their product is and hence take their premium plans up. If you are one of the people who want to grow your social media using your content but do not have a lot of time to put it up methodically, sprout social is the website for you. 
---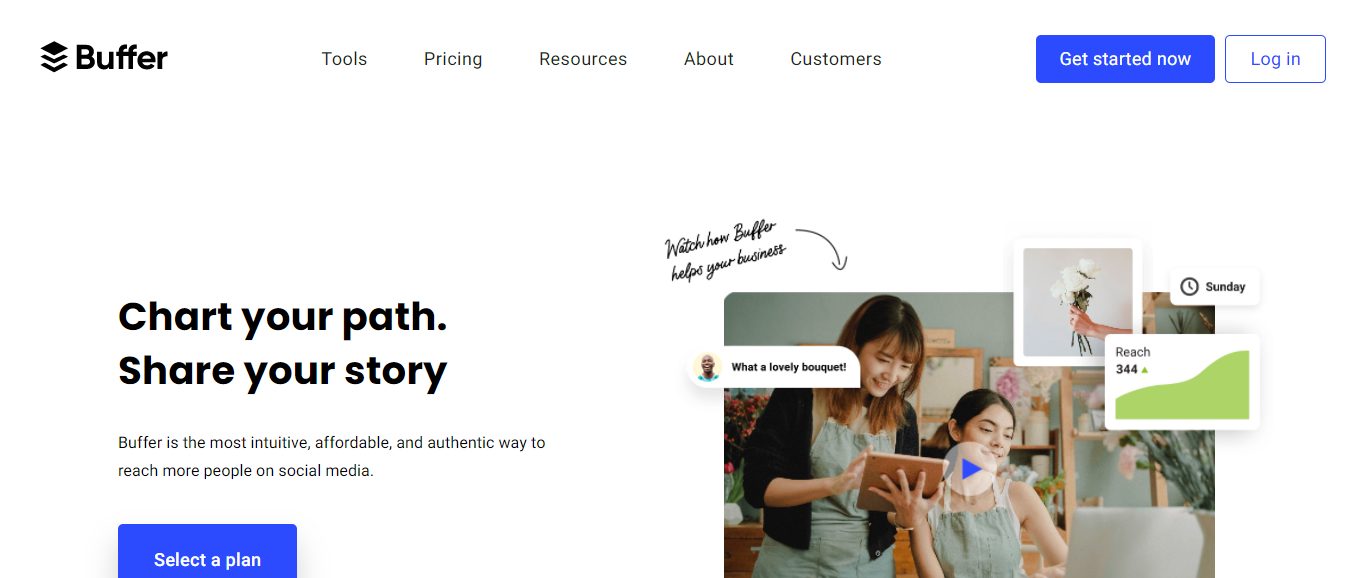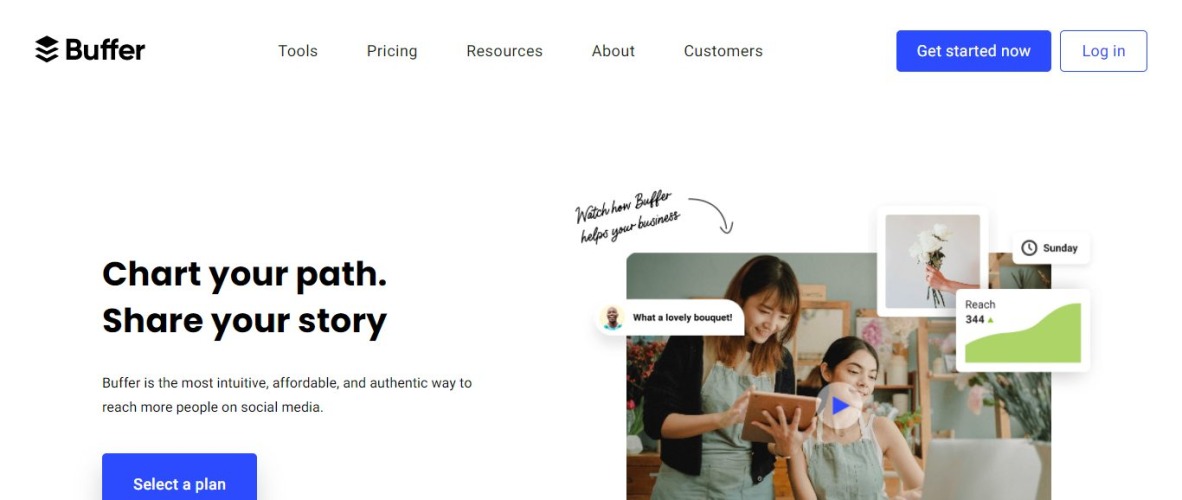 The next name on the list is also one of the most recognized ones. This is because the buffer is predominantly a growth marketing tool that also has a scheduling tool if you need it. Buffer is the website to go if you feel like scheduling your Instagram content effectively and professionally.
They let you decide the time and date for your content and also let you customize your stories then and there on their dashboard. Their interface is also pretty simple to use, which is always better for technically inept people. Also, buffer lets you add the swipe-up feature on your Instagram stories, which is perfect if you want to take your audience to the landing page of your website or even the product page.
Buffer doesnt yet let you schedule cross-platform but you can definitely put up the same story on Facebook if you go to your Instagram stories and click on the Facebook icon. If you haven't tried buffer yet, then we highly recommend doing so. 
---
Last but not least, only put is also a great website in the category to help you with scheduling your Instagram stories. Onlypult is an app that serves small to large businesses and even freelancers to manage their Instagram content. Their services entail the likes of image editing, video editing, adding URL's and also using Instagram's in-house services when scheduling content beforehand. They help you customize and manage your content so that you can increase your reach to the maximum. Overall, it is a great website to use. 
Conclusion
The above-mentioned ten websites are the ones we recommend to use if you want to schedule your Instagram stories before the date of publishing. If you're looking for a decent service that will help you increase the reach of your content as well, then the list is full of such websites. Till then, keep scrolling.