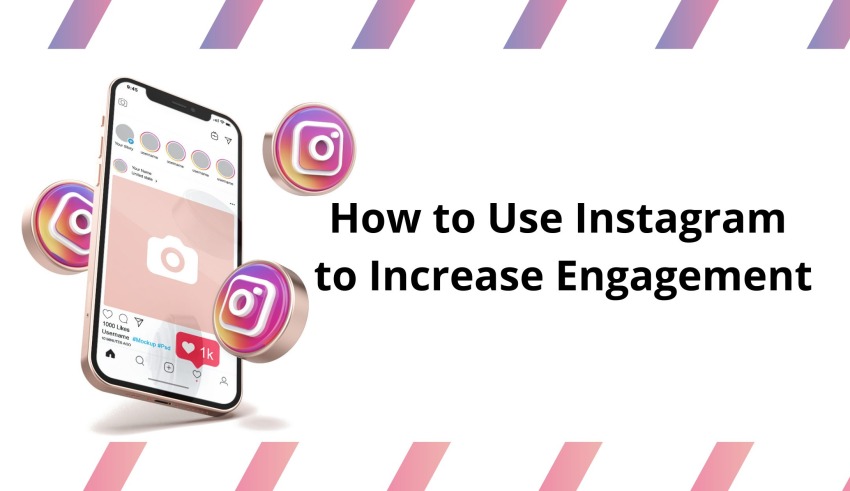 Instagram has an algorithm that depends hugely on the amount of interaction you are able to get on a daily basis. It should not come as a surprise to anyone that only the posts that are able to generate large number of likes, comments, and views are the ones that get pushed up within Instagram.
If you truly want to get organic growth and gain recognition within Instagram, your first priority has to be getting momentum in terms of audience engagement. This will naturally help you get discovered on Instagram and reach people who genuinely connect with your content. There are a lot of ways in which you can increase your engagement on Instagram.
Through our thorough research we can say with surety that these tricks are most likely to get you the recognition you have always wanted on Instagram. In the end, organic growth is the only one that counts on a place like IG- so if you use these tricks- you are sure to go leaps ahead in your journey.
Tips and Tricks To Increase Engagement
Build a Targeted audience
Instagram is a huge platform. Being such a large platform it presents us with a lot of opportunities. But with more users, the content on the platform increases considerably as well. There are thousands of accounts posting content on Instagram. Not every person on the platform will like the content that you post.
Your job is to find the people who like the content you put out. If you want to stand out, you need to have a target audience. A target audience is a selection of users based that are the most likely to interact with your content leading to an increase in engagement. You should use the multiple tools available on the internet to understand your target audience.
After figuring out your target audience, post content that would appeal the most to them. The more appealing your content is to your audience the greater the chances of an increased engagement. Having a detailed understanding of your target audience is critical to growing on the platform and having a huge fanbase.
Finding the perfect targeted audience requires a deep analysis of the data that you get from Instagram. See the demographics of people who view your posts and figure out the exact target audience for your account. A detailed analysis of your perfect audience will lead you to have the key to success in your hands.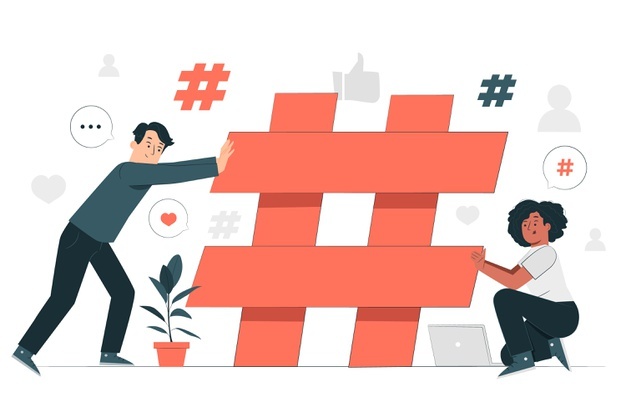 Hashtags protect you against the Instagram algorithm that can sometimes be very unpredictable. You can create great content but if it fails to reach an audience all the effort goes to waste. Hashtags help to show your content to people who search for the hashtags. It even shows your content to users who have viewed posts with the same hashtags.
Instagram allows 30 hashtags to be posted per post. Focus on quality and not the quantity of the hashtags. Post hashtags that are relatable to your target audience. See which hashtags your target audience engages the most with and use those hashtags. Add a couple of hashtags that are generally popular on Instagram.
Your post needs to have a mixture of topic-related hashtags and general popular hashtags. You could try to use seasonal hashtags. These are specific hashtags that are related to real-life events. These hashtags can help you to boost your content quite a lot during seasonal calendar events. Hashtags help to improve your visibility and reach more people. The more people that your post reaches, the greater the chances of them engaging with your post. Good hashtags can make average posts extremely popular.
Buy Instagram advertisement
Instagram advertisements are one of the best ways to promote your content on Instagram. the tools have various specifications and options that you can fine-tune to match your needs. Since the advertisements are posted on Instagram, they have the best knowledge about it as they run the platform.
Instagram has access to detailed demographics and other data that you can hardly find at any third-party application. Instagram advertisements help you target the exact target audience that you want to reach and thus helps you to forge a path towards success. Since their advertisements are only shown to users who match the specifications of your target audience the rate of engagement is much higher.
All of the money spent on the advertisements are completely utilized as the advertisements do not reach random users but only the ones you target. Your advertisements can be posted in form of a post, story, carousel, or video. You can even convert your best-performing posts to be an advertisement. Using the settings you can determine the demographic of the audience you want this advertisement to reach.
Make sure that the demographics you set here are aligned with the demographics of your target audience. They have a budget option as well where you can limit the amount of money to be spent on your advertisement. You can even customize the duration of your advertisement. These features make it a great method for growing on Instagram.
Using stories allows you to be creative with your content while reaching a large number of users. Stories are posts that are available on the platform only for 24 hours. They are displayed on the top of the feed. Quite a lot of the time your stories are much more visible to your followers than your posts. Instagram has provided its users with quite a lot of tools for stories.
These tools are excellent for interacting with your audience. Stories allow you to put up polls through which you can take the opinion of your followers on certain issues. You can use the question tag to hold a Q/A session with your audience. These types of stories will help your audience get a better idea of your brand while boosting your engagement.
One of the best parts of stories is that it allows you to use a lot of content. There are times when a certain post does not reach the standards to be good enough as a feed post. You can convert it into a story and reap the benefits from it.  With stories the possibilities in terms of content and creativity are endless. You can create fun boomerangs or use some music in your stories. Good utilization of stories will help to boost your account.
Focus on the timing of the post
The timing of your posts is of great significance. The performance of a post depends quite a lot on the time when it was posted. Different people access Instagram at different times. Due to this, the best time to post varies from one account to another. Some researchers have pointed out 8 am and 1 am to be the best times to post.
This is because people tend to check their social media when they wake up and before going to sleep. However, just accepting 8 am and 1 am to be the best time to post will not provide you the results you are after. You need to analyze to find out when your followers and target audience use the apps the most.
If your target audience is teens and young adults you have to post after their school or college gets over. While if your target audience is the office going masses the best time to post will be in the evening after office hours.
Use statistical tools and employ a trial and error method. This will help to determine the best time to post for your account. Keep in mind the time differences in the different time zones around the world while arriving at the best local time to post.
Focusing on a particular niche is important if you want to grow on Instagram. Instagram has a huge number of content creators and the numbers keep on increasing with each day. You have to specialize in a particular niche to be able to stand out from the rest. Posting general content without any particular niche will lead to you not being able to increase your engagement. There are many popular niches that you can choose from.
Some of the top-performing niches include travel, food, fashion, fitness, etc. curate the content of your account based on the niche you choose. You could also diversify and include content from a niche that is closely related to your niche. Always remain true to the niche that you choose. Having a particular niche helps you to refine your targeted audience and increases your chance of better interaction. Having a particular niche that you focus on can help you with hashtags.
You can find out which hashtags generate the most engagement in your niche and can use them on your posts. This is a great way to boost your account to the top of your niche. Even while being in a niche try to make your content as unique as possible. The more unique your content is the greater the chance of you generating a fan base. Unique content tends to make people follow you.
They appreciate that you are doing something different than the hundreds of accounts out there. Having a particular niche helps you to get endorsements from sponsor brands. For example, if you have a travel niche account, you have a higher chance of securing sponsorships from companies in the travel industry.
Post only top-quality content
If you are trying to grow on Instagram you can never sacrifice the quality of your posts. Quality of the post should be the first thing that should be in your mind while deciding what content to post. All the posts that have become famous or viral have had a good quality. Invest in a good camera or use the back camera of your phone for pictures.
Try to avoid the front camera which is generally lower in quality. If you post videos that are shot by you invest in equipment. By a tripod to keep your phone or camera stable. These small investments may look unnecessary but make a huge impact on your content. Set a standard for yourself and never compromise with that.
Followers want a certain standard of content and if you fail to provide that they generally unfollow. Try to import images to Instagram of the highest quality available. Posting content that lacks quality harms your account rather than helping it grow.
Use a Scheduling and an engagement tool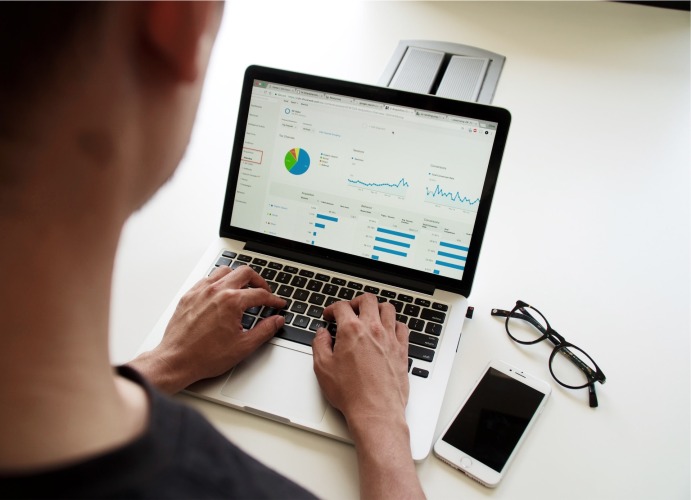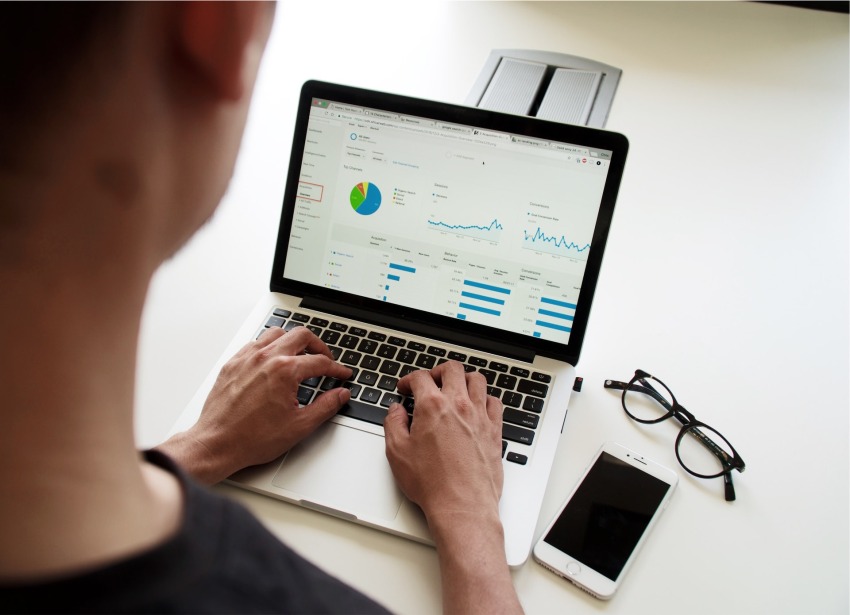 Having good growth on Instagram requires you to post consistently. You also have to keep in mind to post content at the best times according to your audience. A scheduling tool takes away the stress of posting from your hands. You can preselect the date and time of publishing. The tool posts your content on your behalf.
This helps to get your content posted at the optimal times without any need for manual interaction. This tool helps you to plan and get a clear idea of all the scheduled content you have prepared. An auto engagement tool interacts with your followers and other meaningful accounts on your behalf. The tool likes, shares, and comments on different posts that can improve your engagement.
This tool helps you to have a good growth rate while saving a lot of time. The tool is accurate in determining which posts will help you have a wider reach.
Conclusion
There are numerous ways to grow and creatine an audience base on Instagram. These techniques will help you grow gradually and achieve the growth you are looking for.