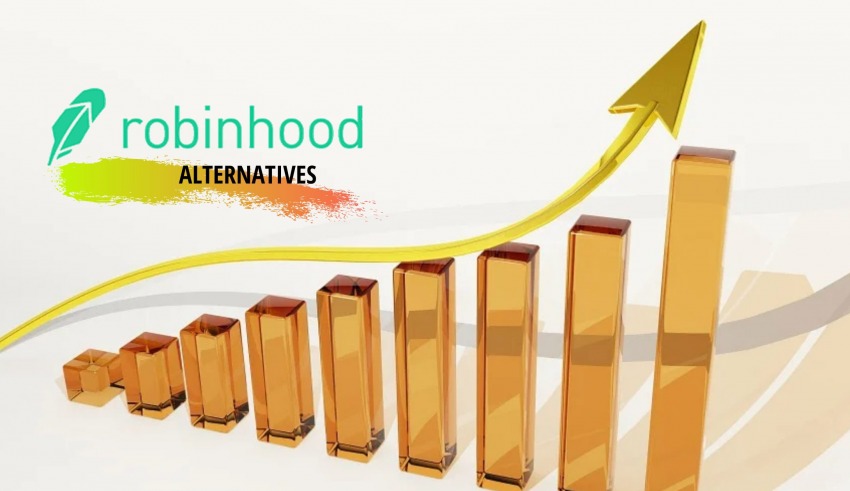 Robinhood is a free stock trading mobile app and desktop platform. It is well-known for offering no-commission trading. It is a great option for those beginners who are just learning the trade now or people who just want to dip their toes into stock trading and try it out.
They have a paid version too, that offers you more options and analytics for trading. With millions of users existing on Robinhood now it has proven itself to the people and shows that it is here to stay. It requires a minimum balance of $2000 due to that there are many alternatives of Robinhood in the market.
There are limitations to it too. You cannot invest in mutual funds through Robinhood, and it is difficult to save for retirement with non-taxable options as Robinhood does not offer those either. If you feel like Robinhood is not a good fit for you for whatever reason, you can check out the Robinhood alternatives we have listed below. 
You can rest assured that they are trustworthy apps and platforms because we only recommend the very best to our readers. These alternatives might be able to provide features that Robinhood doesn't, so look for those specific to meet your needs.
You can invest on the go with these apps and trade from anywhere with an internet connection. You will always have the data of your investments at hand and never have to look anywhere else. So without further ado, let's get on with it!
Here is the list of 15 Best Robinhood alternatives: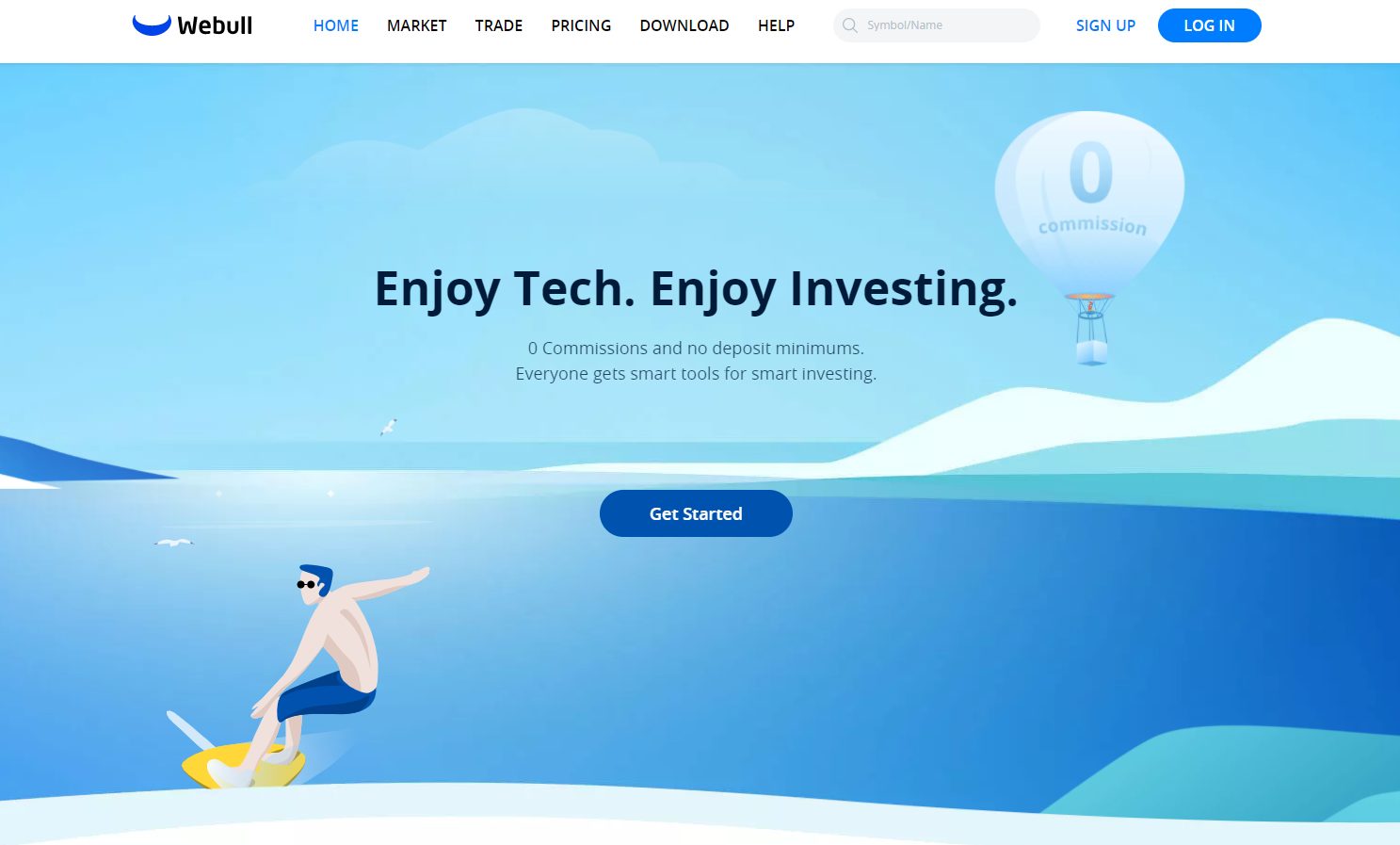 WeBull is the first on the list of robinhood alternatives. It is the best app for those who have had some experience in trading beforehand. It is filled with several useful features which won't make much sense to a beginner, but an intermediate in trading can make good use of it. The charting and option add ons and other such data can be used by the expert traders to manage their stocks.
Don't go thinking that all these features will come with a hefty price, WeBull is almost completely free! Yes, you read that right. There are no commissions for any trades on the app, like for stocks and EFTs. 
Cryptocurrencies, the newest asset to have was recently brought on the platform too, to provide an integrated experience for their users. The only con is that you won't find bonds and mutual funds for trading on this app.
They also have generous promotion periods, where you get a commission or free stock when you recommend the app for others to use. There is also a community area where you can interact with the other users on the app and get additional tips for trading.
---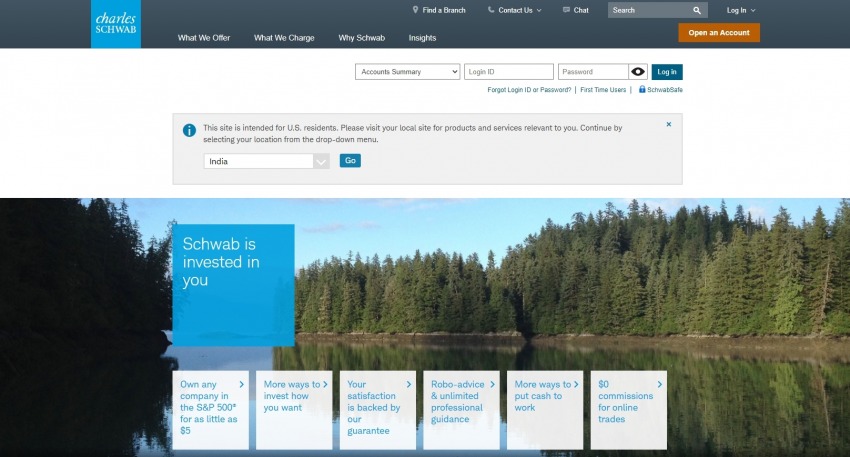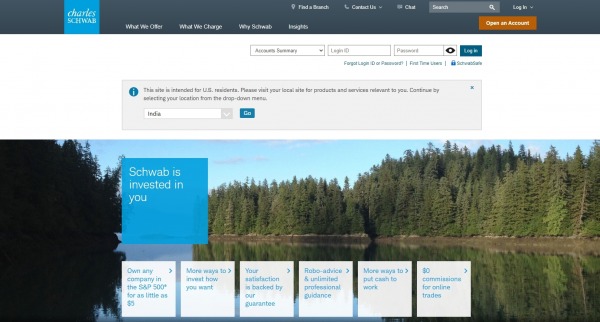 Schwab is the second-best Robinhood alternatives on the list. It has several accounts available for its users, right from retirement accounts to education and custodial accounts. Trading accounts are popular on this platform as well. There is no need to meet any account minimum when you open a trading account. It offers commission-free trading on stocks, ETFs, and options. It also offers several other investment opportunities such as mutual funds, bonds, fractional shares, international shares, annuities, and many more.
If you are someone who prefers to not know the technicalities of trading, Schwab also offers an automated investing platform that can suit your investment needs. It is a pioneer in the field as it comes with low-cost investment options and not to mention, the multiple choices it put forth for investing.
It was one of the first few brokerage firms to enter the no-commission trading game, while the other simply followed suit. Their mobile and desktop options are both very user-friendly and cater to the needs of both beginner and expert traders.
---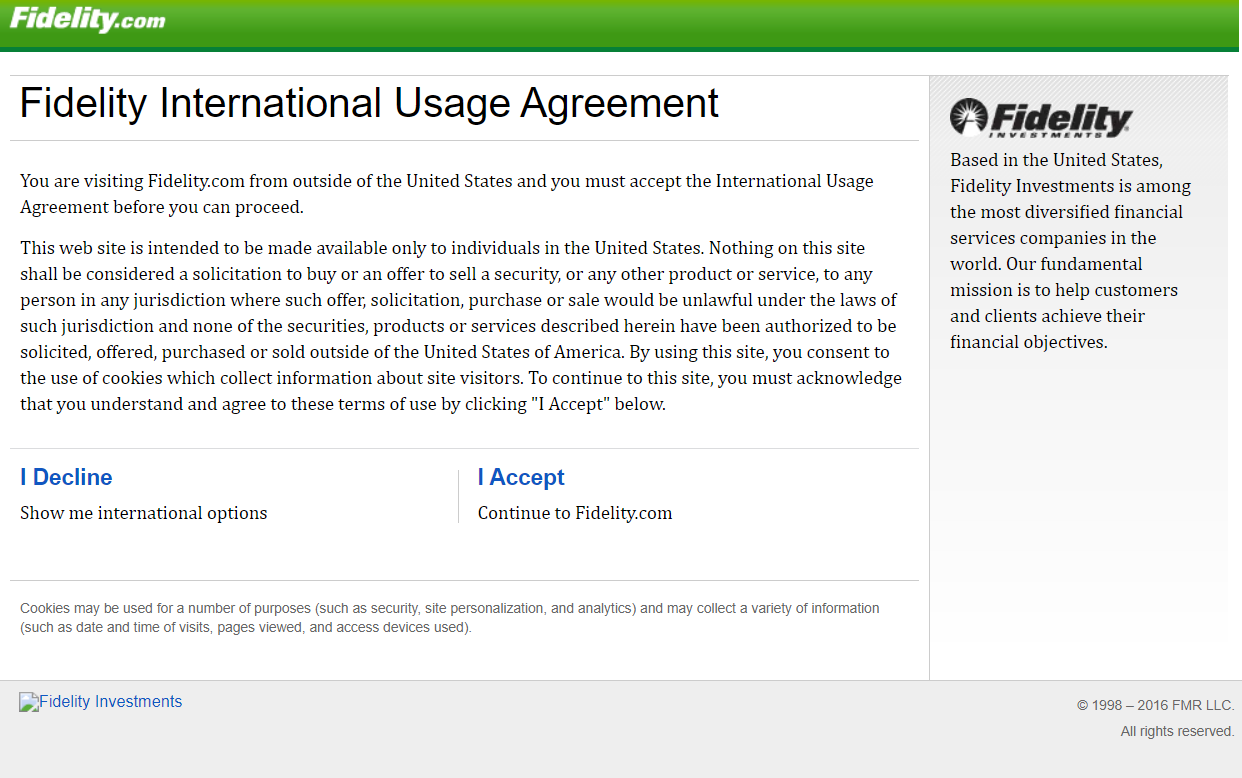 Fidelity is one of the top brokerage firms for beginner investors. It also offers great services for retirement and long-term investments, so that is a point in their favor. The app version is available on both Android and iOS devices. Their services are a steal with their low-cost prices. They might not have a lot of the advanced features that other apps do, but for beginners, it is just fine. They do not ask for a minimum deposit. There is no commission on stock and ETF trades, but there is a charge on mutual funds, broker-assisted deals, and some other contracts.
Their investment and trading features meet the needs of most traders. They offer a social media-style feed of custom-tailored information on stocks. They support many account types and offer extensive research options and sources. You can also look for options that are good for retirement or education investments on this app. The app makes it easy for you to track the performance of your stocks and make decisions accordingly.
---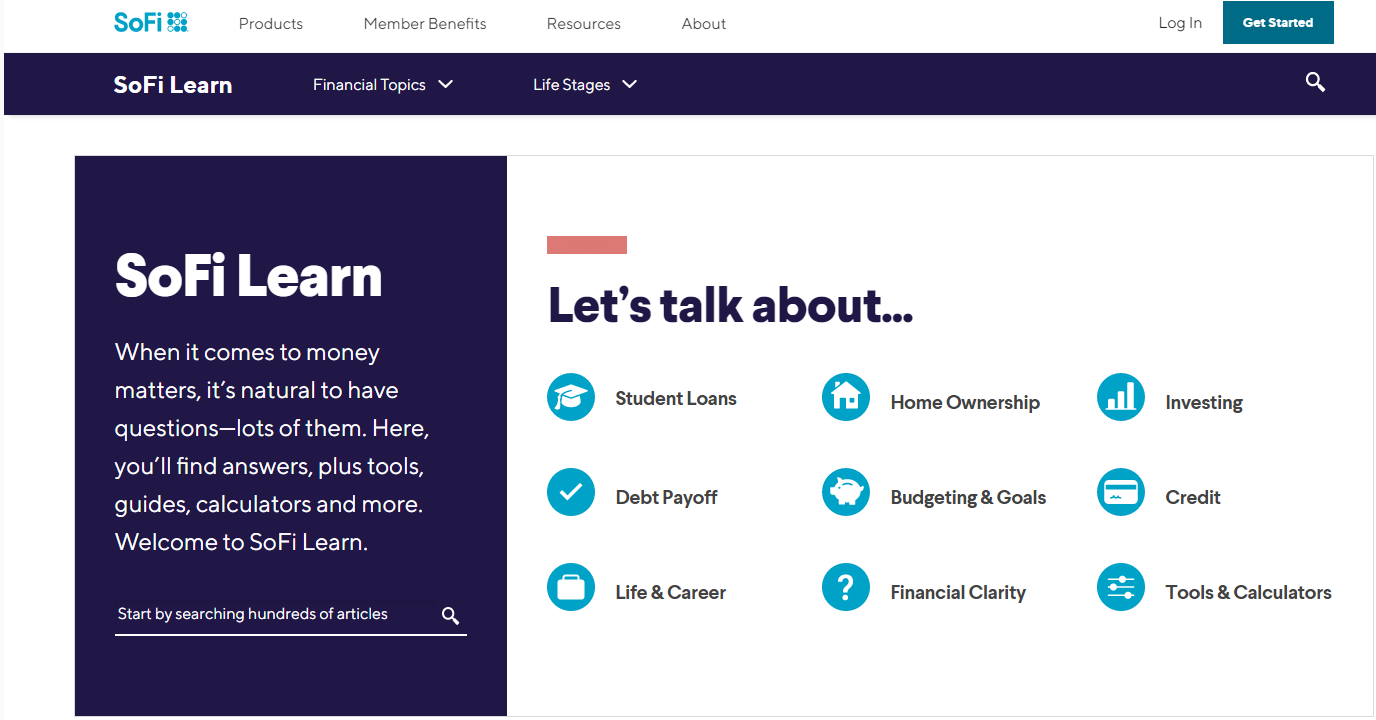 SoFi is short for Social Finance, and it is a convenient mobile application to have for those who want to make investments on the go. It offers commission-free trades for stocks and even lets customers purchase fractional shares. There is a very low, minimum $1 requirement for all accounts, which is a fair trade according to us. The best part is the learning section of this app that comes with articles for those who want to pursue trading as a full-time career or even beginners who want to increase their skillset.
You can also trade cryptocurrencies on this platform. It also has great investment options for retirement and supports self-directed and managed portfolios. Another great feature of this platform is that it offers loans and cash management accounts as well, a great resource for beginners. It is uncluttered with useless data, you get to choose what you want to see. They have member events to give their users more clarity on trading on their app.
---
Ally is a one-stop-shop for all things about trading. It offers savings, checking, and investment accounts, in just one app. Even if you don't wish to invest your money into stocks, their savings account can be put to good use to save your money in one place. Look at their low-cost brokerage accounts and their banking infrastructure, the app has the perfect combo of investments and savings! There are no commissions for ETF and stock trades on this platform.
A beginner investor will not find themselves to be lost, as their user interface is fairly simple and easy to use. The charts and other data are all basic, just as what a beginner would want. It does not have many advanced features, which might be a setback for experienced traders, but covers the most common and essential needs at a low price. There is no minimum deposit required for their accounts. It supports self-directed and managed portfolios and is an online-only bank with no physical locations.
---
---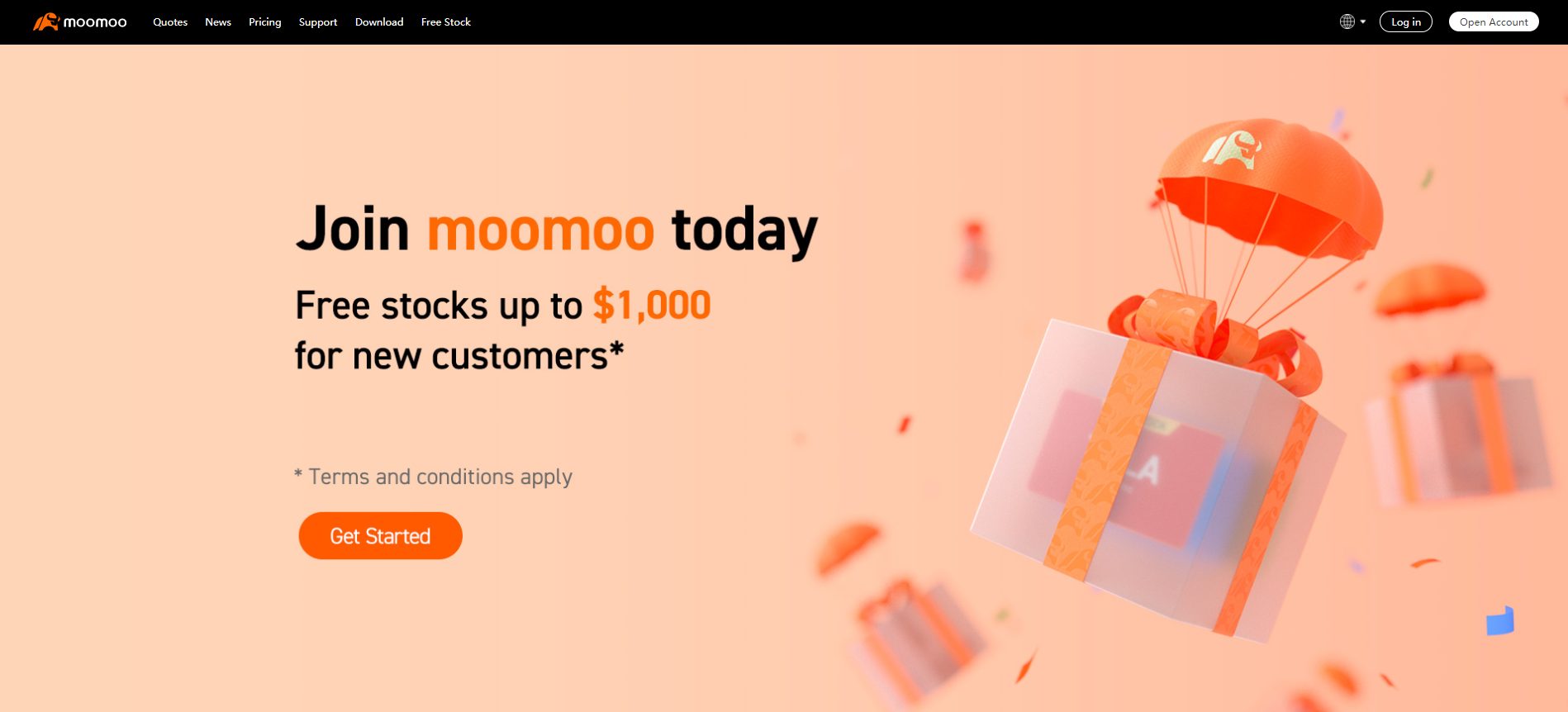 Moomoo is a commission-free platform that is available on both mobile and PC. It is an amazing alternative to Robinhood if you want to dive deep into trading. Both beginners and expert traders can find themselves being challenged and improving their game in stock trading on this platform. It is good for cost-conscious traders as well, as their services come at a low price. Commission-free trading occurs in the app with strong market and data analytics tools in place.
With a user base of over 100,000 people, Moomoo has been the go-to choice for many for stock trading. The platform allows you to invest according to your convenience. There is also a paper-trading experience that makes the users feel more integrated with the platform. It provides access to pre and post-market trading as well, for advanced stock orders. Their analysis tools and the market monitor have been catching many eyes recently, for being highly efficient. They also offer news and insights from reputed sources to help with your trading.
---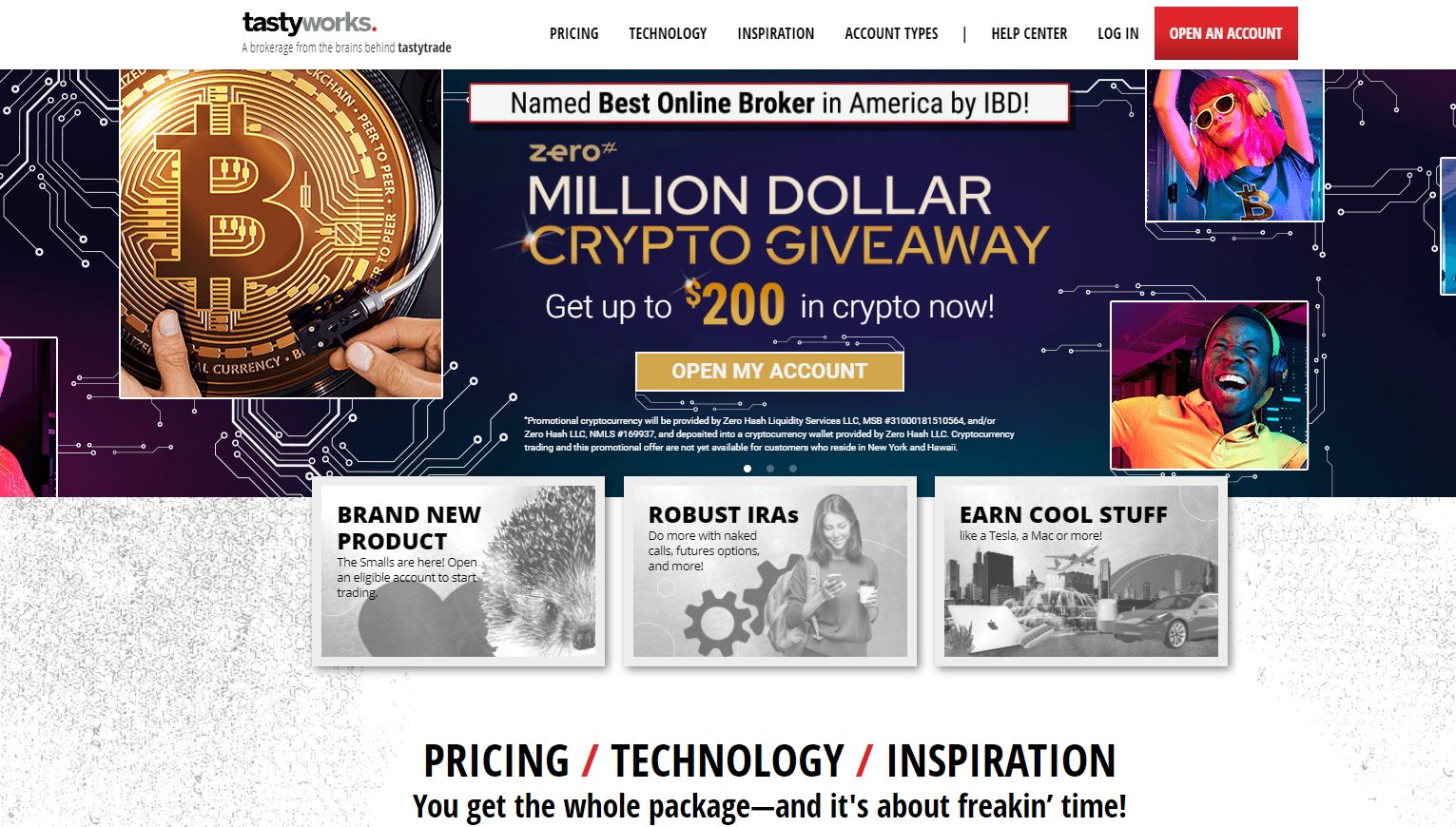 Tastyworks may not be as famous as some of the others on this list but that doesn't reduce its capabilities. The app is focused on options trading. The stock and ETF trades are as always, free. The options on these can cost you anywhere from $1 to $10. It is the best choice for those who have some experience with options trading, or beginners and casual stock traders might find the app a bit unclear and cluttered. There is no minimum deposit rule reinforced for trading accounts.
It supports many account types and there is a cap fee for options trades. The app is advanced, so an intermediate-level trader can try it out and experts can certainly benefit from their high features. The option to interact with fellow members of the community is also given, where trading and stocks can be discussed. Their customer support is one of the best in the market as well. New traders should probably not go for this app as it may get overwhelming.
---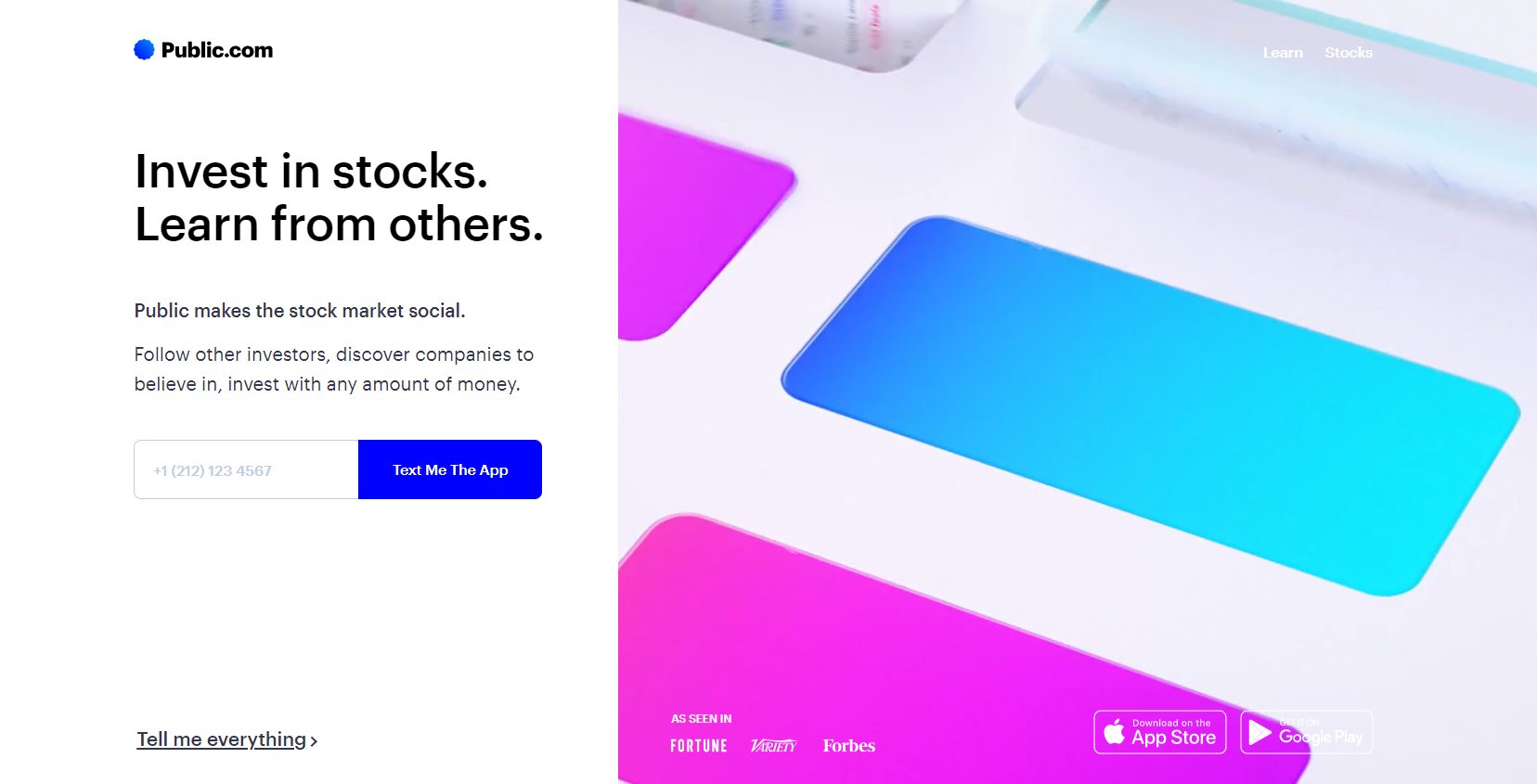 Get It On Google Play
Public is another great company you can consider for trading in stocks that is quite similar to Robinhood. You can trade stocks, ETFs, and even fractional shares on this platform. Their community of investors offers valuable input on the app for others to incorporate into their trading strategies. It makes the stock market easy to understand for beginners and can build confidence in them as well. You can buy stocks with a small amount of money as well, as they allow you to hold fractional stocks too.
ETFs are also easily bought on the platform from reputed companies. In this app, you get to choose how to invest and build your portfolio. You can join in on group chats and company trends and follow the latest news that allows you to get much-needed input on how you should function on the platform. It is a great choice to go with for investors with limited capital.
---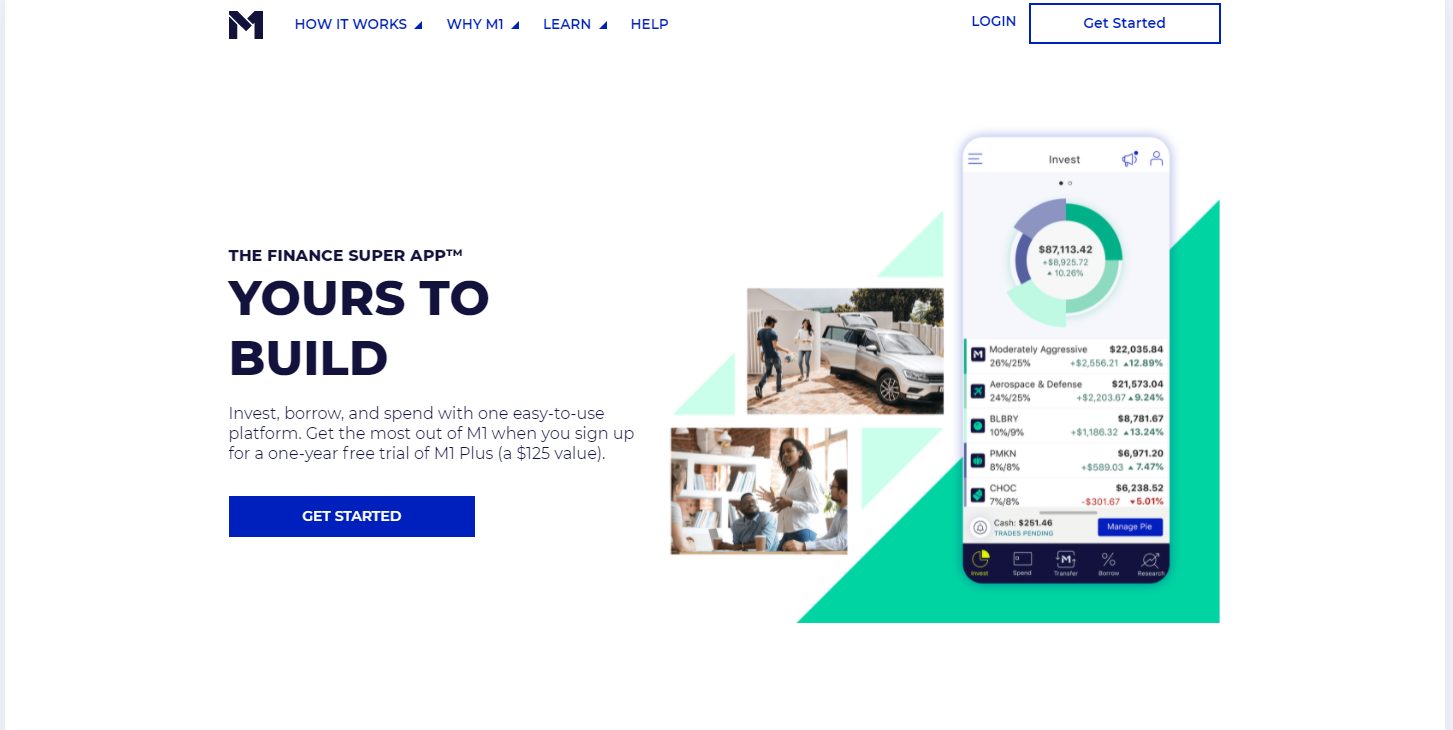 M1 Finance is an automated investing platform that is free to use. It is a unique combo between a robo-service and manual choices. Unlike other software where the machine dictates where to invest your money, you get a say in this one. You control where you invest your money while taking suggestions from the system as well and incorporating them into your plans. They make pie charts, and each of them can have a hundred different slices if you want, which are your investment choices.
M1 is not as useful for day traders, as it does not allow users to quickly buy and sell stocks. It is more of a long-term investment opportunity that gives you the ability to build a diversified portfolio of your assets. They also have the option to save in regular or retirement accounts, with a minimum deposit of $100 and $500 for each, respectively. You can create a responsive portfolio with your investments that will surely pay off in the long run, on this platform.
---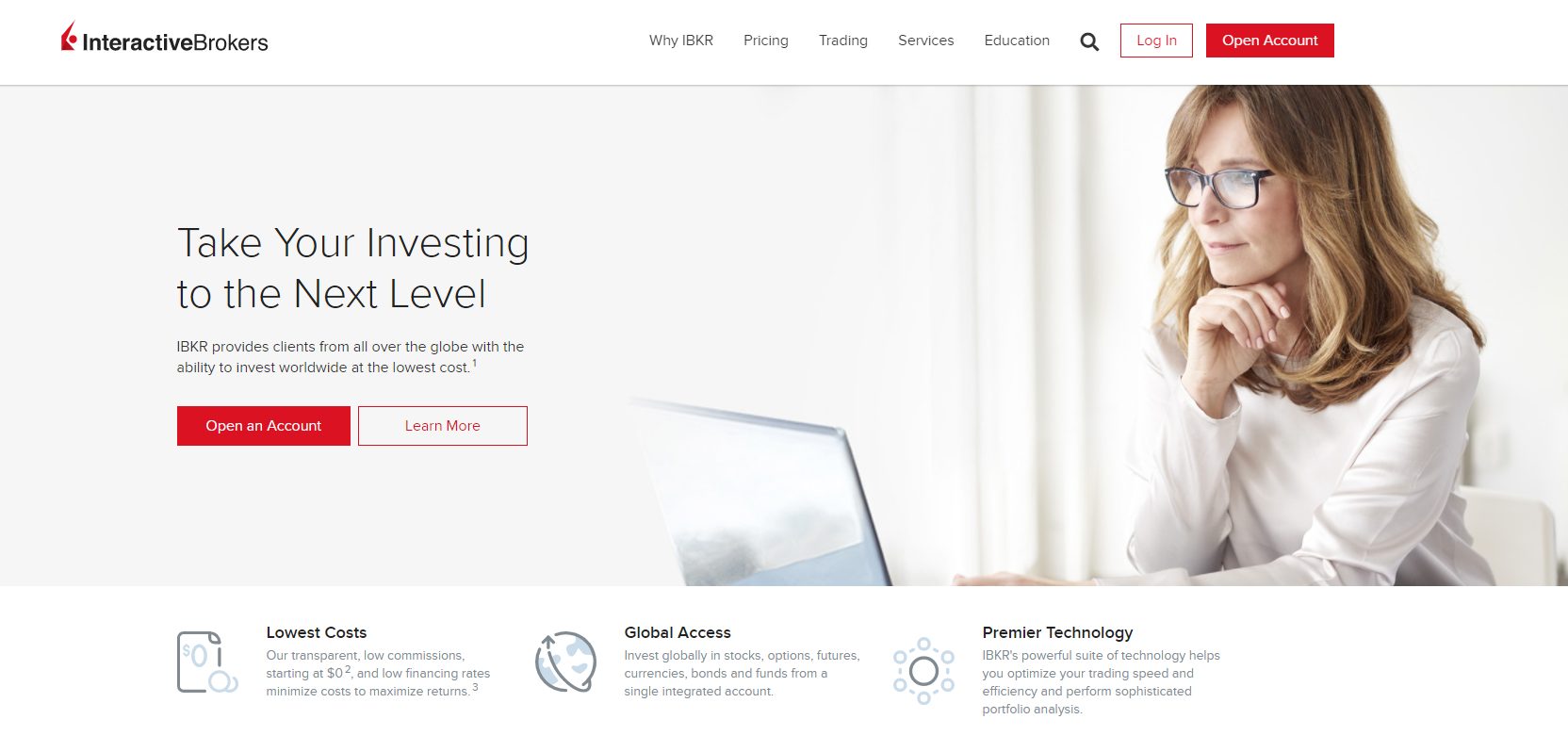 Get It On Google Play
If you are a regular trader who wants to keep learning more about research tools and the functions of a trading platform, you are gonna love Interactive Brokers. True to their name, they have an interactive community that is ready to offer suggestions about the stock market and trading secrets. It has the lowest trading fee in the market, about $0.005 per share while buying and selling. They have an in-depth and comprehensive trading platform, with easy-to-understand candlestick charts.
Their mobile app is just as easy to use as the desktop version. You will find that you can trade not just stocks but EFTs, mutual funds, bonds, and options as well. Interactive Brokers has been designed by the professionals, for the professionals. It is a great platform for expert traders as they have taken into consideration multiple factors such as inactivity fees as well. If you are looking for something that can improve your level in trading, you've found it with this app.
---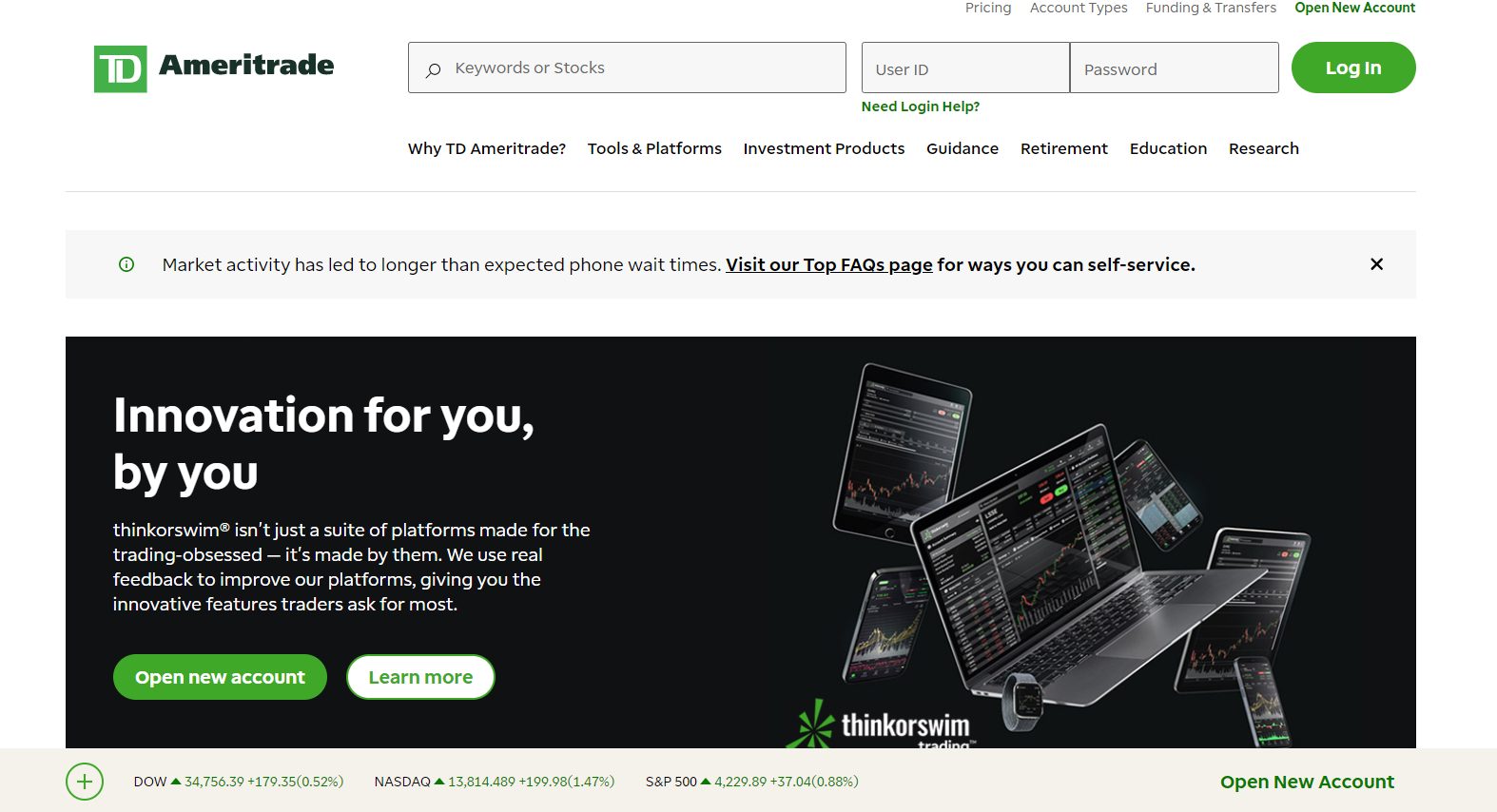 TD Ameritrade is a great option for anyone who wants to start investing in stocks. It offers excellent pricing and its easy-to-handle user interface is a good choice for beginners and casual stock traders. There is an option for advanced and experienced traders to use an upgraded version of the app too, so it shows that they take care of the needs of all possible customers they might have. As a customer, you get access to both types of accounts. Neat, isn't it? 
There is no minimum balance requirement or fees to trade stocks or ETFs. There is a live CNBC stream available at all times within the app in the thinkorswim version. You can trade in mutual funds on this app too, but that requires a small fee. There are extensive research sources and tradable assets which we like about this app. Their low-cost account is inviting to the users as well, especially those who just wish to dabble with stocks in their free time.
---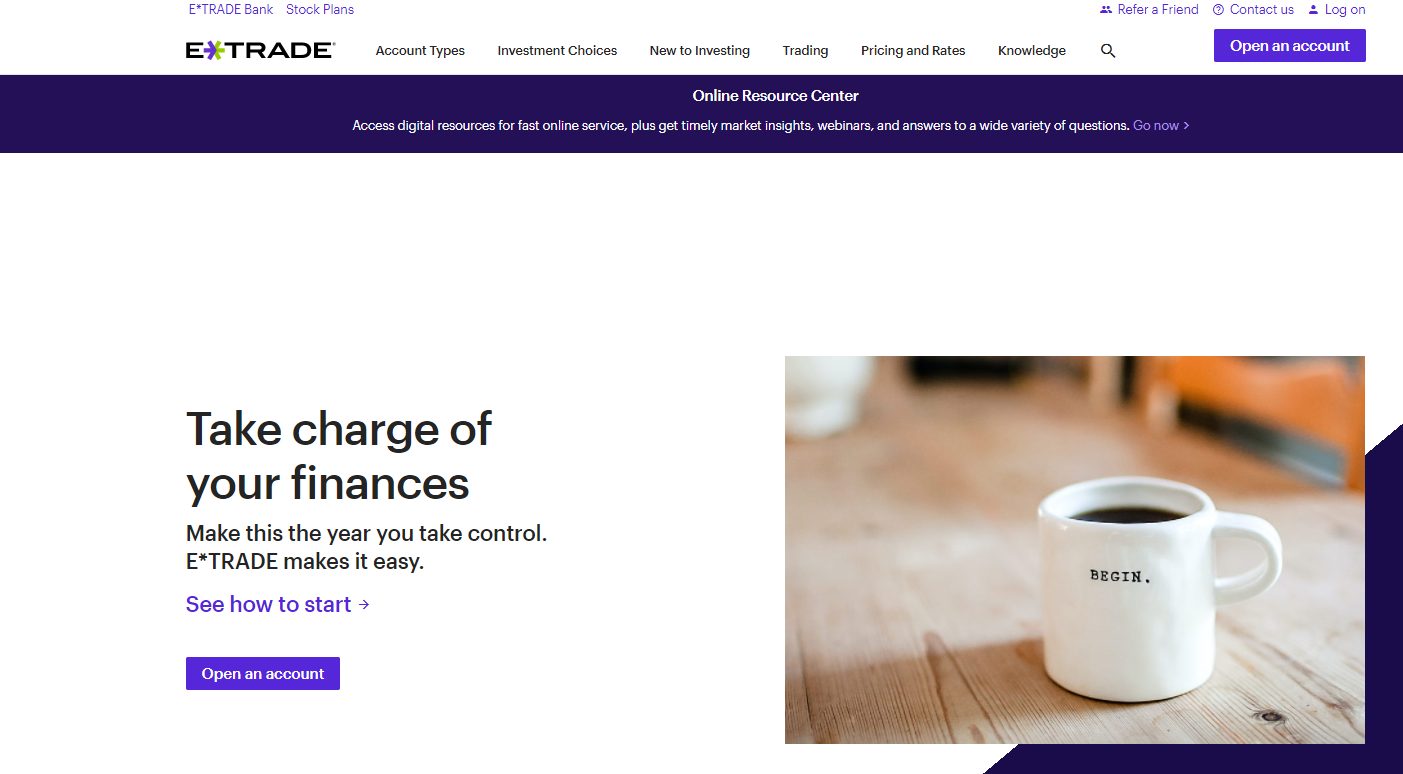 E*TRADE offers commission-free trading of stocks, options, and EFTs. They also offer options to trade in mutual funds. More than half of these mutual funds, come with no transaction fee trading. You also get education savings accounts and IRAs on this wonderful app. If you have at least $500, you can opt to go for them for financial advice and tips for trading on their app.
It is a unique platform that allows you to trade in 70+ international markets. There is no minimum account balance required, so it is a hassle-free experience for beginners as well. Your account remains well-protected with them and they offer the best in terms of security too. It also offers investment options for businesses. If you are looking for something that can be easily managed, their capital management team is ready to work for you.
---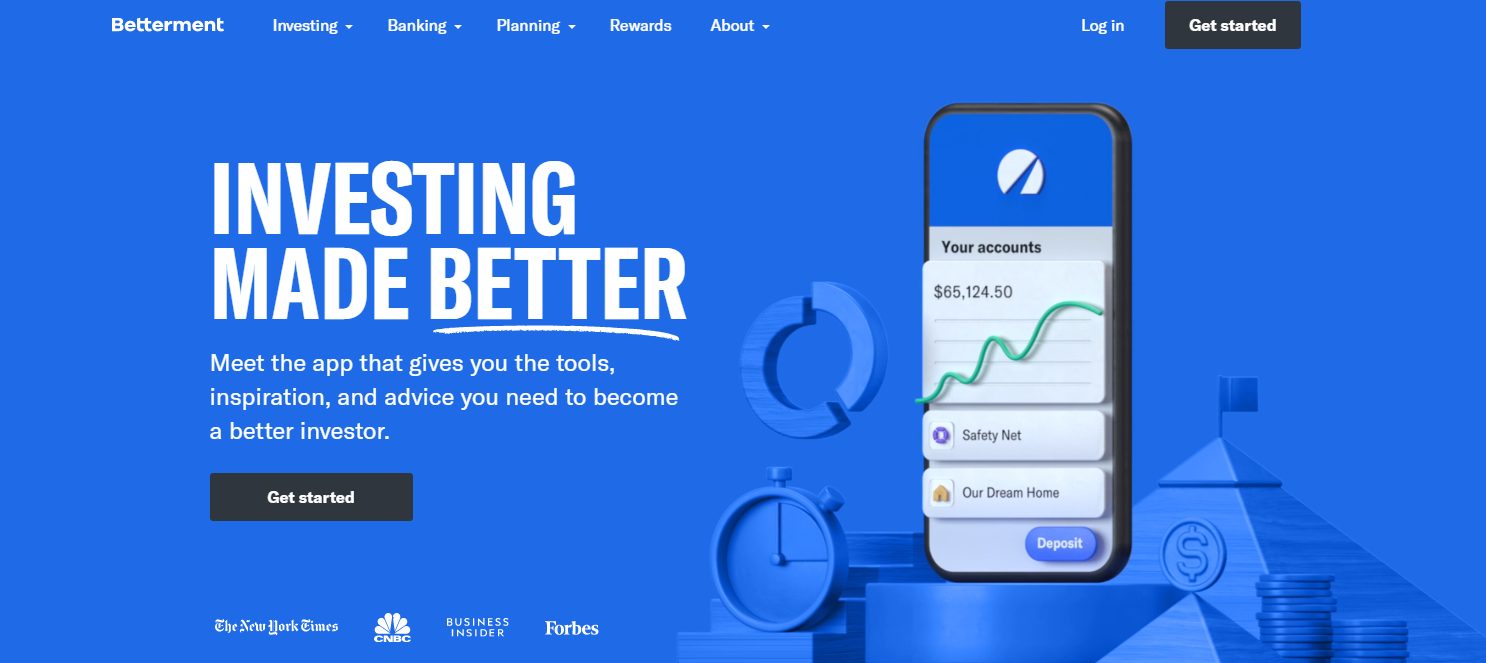 Betterment is regarded as one of the founders of automated investing. It got started with automated investing and retirement accounts long before the rest came on to it. It helps you start investing without a minimum amount requirement. You just have to pay a 0.25% annual fee to the platform for its digital services. As a robo-advisor, it is great for the young generation that wants to invest with ease, without the added worry of keeping track of their investments.
The app lets you buy fractional shares as well, so anyone with a few bucks to their name can get started on the platform. It also offers trades on ETFs and has several custom services available for its users. Their automated services are so good that instead of competing with them, traditional investors and advisers have chosen to follow the machine as well, to gain the maximum amount of benefit. Robo-advisors are also cheaper than their human counterpart, making them a much more affordable choice as well.
---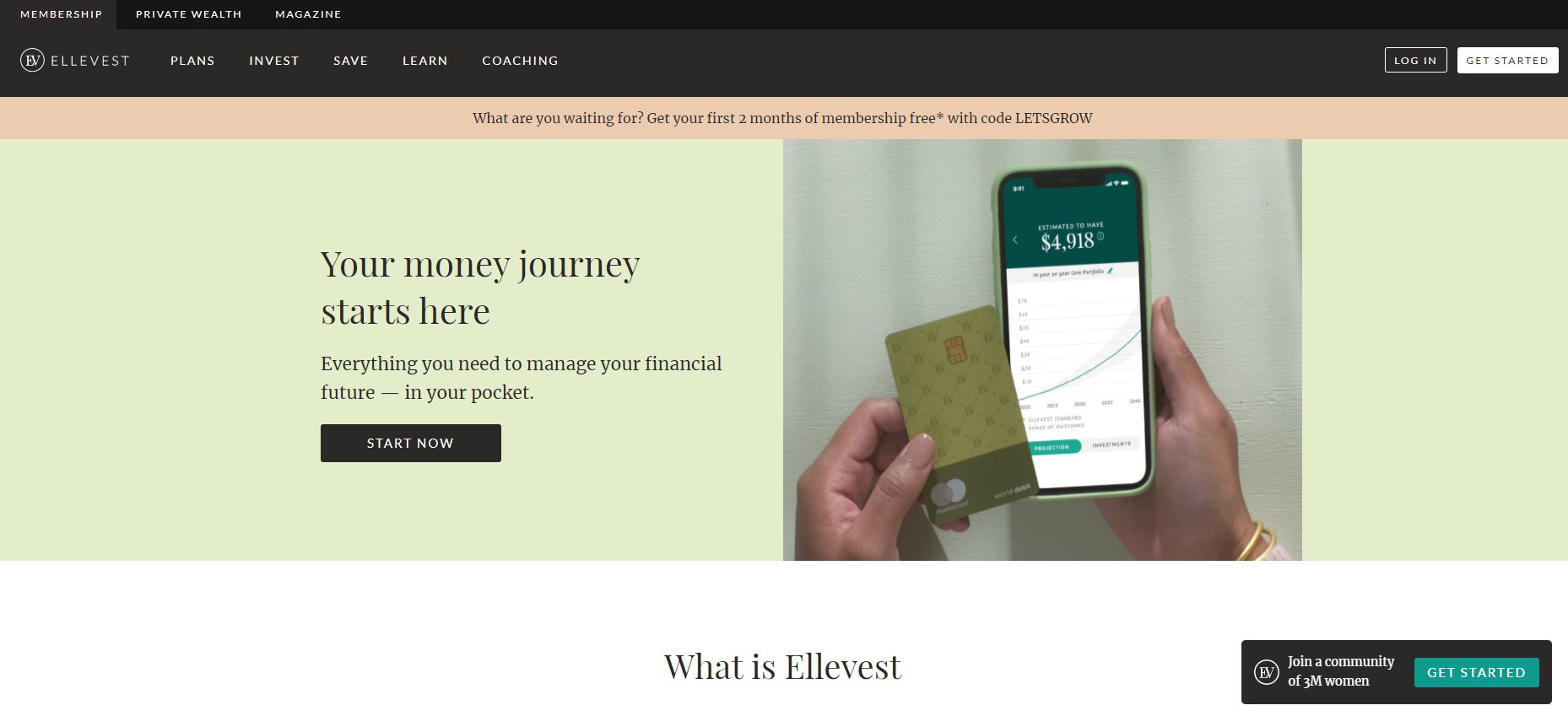 Ellevest is another automated trading platform for your investment needs, however, this one is geared towards women. This is one of the financial companies which offers a wide range of services and tools, all of them highly suitable for women more than men so it is a great choice for a career-oriented woman who doesn't have the time to learn about trading but still wants to gain the maximum benefits. It doesn't provide self-directed trading but has amazing services in terms of automated trading.
You also get access to a savings account, that offers you personalized services for traditional as well as SEP and Roth IRAs. You also get to have regular sessions with financial advisors, who are available at a discounted rate for their regular members. And having unlimited access to their email workshops and courses is something you can't put a price on.
---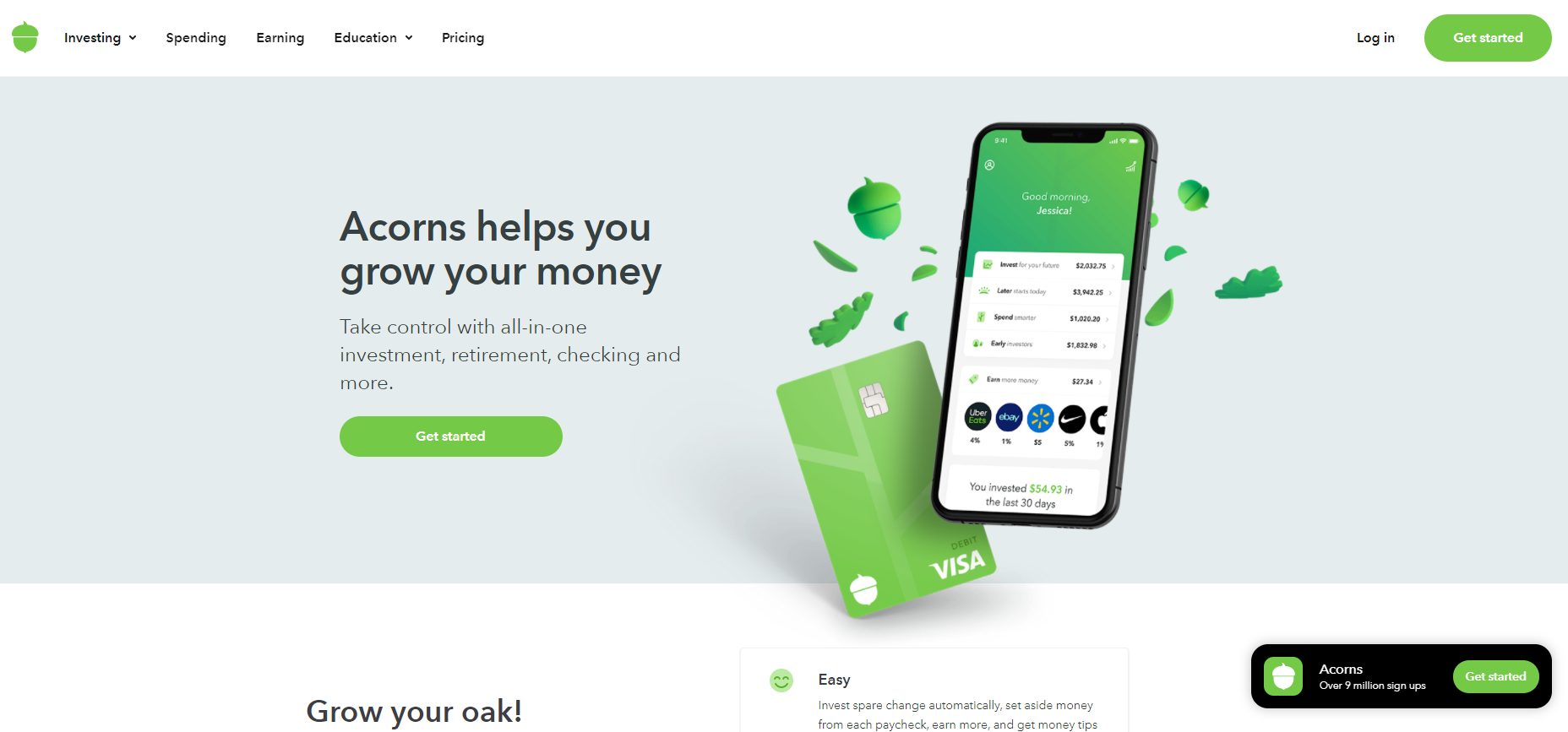 Get It On App Store
Last but not least alternatives of Robinhood are Acorns. Acorns is the best for those who don't want to get their hands into trading, but still want to benefit from investing in stocks. With this app, you don't have to think about saving money every month and then investing it. The app handles everything with ease, through round-ups of your accounts it uses found money as little as $1 to invest.
You don't even have to choose where you want to invest your money. By asking a series of questions, Acorns builds a customized portfolio and determines how to allocate your money into a variety of assets.
It is a bit more expensive than others, due to the amount of automation it takes to run your account for you. Invest in this platform only if you have some money to spare for regular fees, as it can quickly add up to a large chunk of your money. The ease of using this app makes it a worthwhile investment for a few beginners but proceeds only after you read through their fee details.
---
Conclusion
Every consumer expects the most basic thing from a brokerage platform – truth. You need to know where your money is going, what you are being charged for, and what the services they bring to the table are. You can use these apps and platforms to buy and sell the stock, as well as other investment products.
Sign up for a brokerage account with one of the above options, most of them have no minimum deposit rule. You can open the account through the computer easily or get started with the mobile app as well. Some sites allow you to purchase fractional shares, which means you can buy part of a share if you can't invest the whole amount. 
The most important factors to look for in a trading app are the fees, available account types, ease of use of the app, and other factors that are involved in user experience. It is a good idea to use two or three trading platforms on a trial basis and pick the one you are most comfortable with.
We have given you options to choose from so that should be all the information you need to get started and take the first few steps into the world of trading. We have also listed the features they have to make it all easier for you, now you don't have to hunt through the web and end up with a bad platform. With your work cut out for you, you can start trading anytime.
We would advise you to get on the horse soon, stock rates are galloping now!