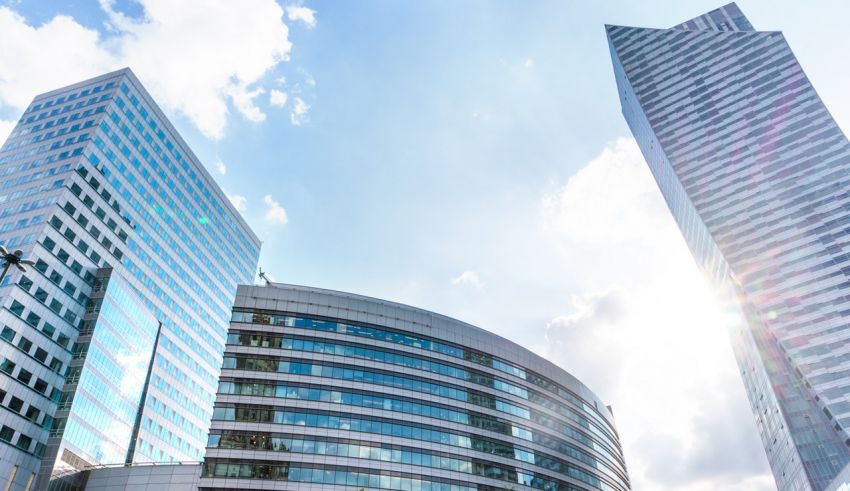 Is there anything safer, quicker or more efficient than a bank? The answer is Non-Banking Financial Companies or NBFCs. They provide monetary advice such as relating to advances and chit-reserves. NBFCs count for 12.5% rise in the Gross Domestic Product of India.
The transparency, flexibility and quick assistance with financial requirements have made NBFCs very popular among the general public. There are a number of NBFCs in the country so here is a roundup of the best NBFCs, but before moving on to the list let us understand what exactly NBFCs are.
What are NBFCs?
NBFCs provide banking facilities and financial services but their functioning and purpose are very different from the legal interpretation of a Bank. NBFCs are covered under Banking regulations which are set by Reserve Bank of India.
They provide banking services such as credit facilities, retirement planning, loans, TFCs, stocking and investing in the market. However, they cannot take any kind of deposits from the public.
Here is the List of Best NBFCs:
Indian Railway Finance Corporation


The Indian Railway Finance Corporation is the largest non banking financial company under the government. It is a part of an initiative of the Indian Railways to cope up with the financial needs of the country and is a helping hand to the banking sector.
The Indian Railway Finance Corp or the IRFC is basically the financial arm of the Indian Railways and is the biggest financial organisation in the world to be owned by any government.
The company raises money from mainly financial funding, bonds and other financial organizations like banks and institutions. It was founded in 1987 and is headquartered in New Delhi. It started its functioning in the mid 1987.
---
Reliance Capital Finance Limited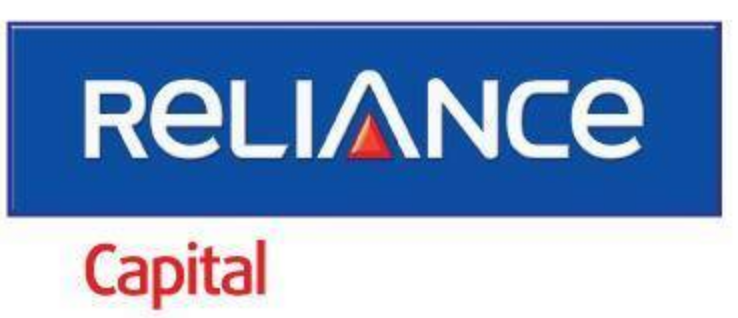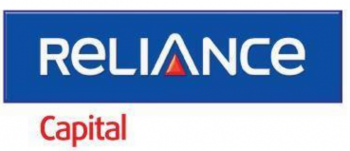 Reliance Capital Limited is an Indian diversified financial company which is a part of the Reliance Dhirubhai Ambani Reliance group. It is one of the leading and biggest financial companies in the country and has more than 20 million customers as seen in May 2017. It was founded in 1986 and is headquartered in Mumbai. When it was founded, it was not properly a non banking financial corporation.
But after receiving its registration as an FC in December 1998, it became a private owned financial company and started diversifying its business into various sectors like personal loans, health insurance, general insurance, mutual loans, stock broking, private equity and many more.  Since then, it has been one of the most successful and active NBFCs in India.
---
Kotak Mahindra Finance Limited


Kotak Mahindra Finance Limited is one of the most successful Indian private sector bank. It is headquartered in Mumbai. The primary branch of the Kotak Mahindra Finance is the Kotak Mahindra Bank, and thus name is much more known than the former!
The Kotak Mahindra Bank was founded in 2002 but it received its license as a private operating bank from the Reserve Bank of India in February 2003. It offers various services like personal loans, general insurance, life insurance, investment Banking and many more.
It achieved a milestone when it merged with the ING Vyasa Bank in 2015 after which its services increased, the risk employment became 40,000 and the number of branches reached 1261.
---
Manappuram Finance and Leasing Ltd


Manappuram Finance and Leasing Limited or Manappuram Finance Ltd is an Indian non banking financial corporation based on Kerala. It is one of the fastest growing financial companies in the country. It currently has more than 4190 branches all over the country in 25 states. It is headquartered in Valapad, Thrissur, Kerala.
It was founded in 1949 by V.C Padmanabhan in a small coastal village Thrissur in Kerala. After its foundation, it started operating as a small scale private bank which mainly used to do money lending and pawn broking at a smaller scale.
But the flagship company Manappuram Finance and Leasing Limited or MAGFIL was started in 1992 and it slowly became one of the largest NBFCs in India. Currently it provides gold loans under the brand Manappuram Gold Loan, general insurance, mutual funds, private equity etc.
---
Industrial Finance Corporation of India

IFCI or the Industrial Finance Corporation India is a top non banking financial company of India working in the private and public sector. It was established in as early as 1948 and is currently a part of NSE and BSE.
As seen in 2019, it has seven subsidiaries and one associate. As goes its name, the IFCI mainly provides financial support for the industrial growth of the country.
This includes the construction of airports, roads, real estate, per, private sector and many more. The biggest accomplishments of the IFCI include the mega projects like NRSS Transmission, Raichur Power Corporation, GMR Goa International Airport, the Adani Mundra Ports etc.
Which were constructed with the financial support of IFCI. It was founded in around 1980s and then it operated as an organisation which used to implement the government's industrial policies.
---
Tata Motors Finance Limited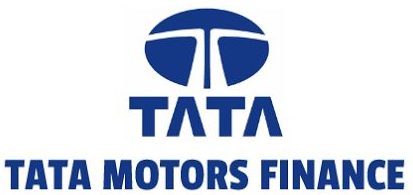 Tata Motors Finance Limited is basically the financial arm of the Tata Motors Company and a part of the Tata Group of Companies. It is the leading and perhaps the most preferable finance company in the country.
 The Tata Motors Finance Ltd is one of the largest non banking financial companies of India and operates for providing loans and finance for almost all ranges of vehicles.
It is the second largest finance company after Bajaj to provide financial loans for the vehicles. It was established way back in 1957 but had a different name.
The TMFL operates with around 260 and more branches all over the country. The Tata Motors Finance Solutions limited is a fully owned subsidiary of the TMFL and works on financial loans for the Used Tata Manufactured Vehicles.
---
Hinduja Leyland Finance

Hinduja Leyland Finance is one of the leading non banking finance companies of India and mainly specialises in providing motor and vehicle loans. It is the third largest vehicle finance company after Bajaj and Tata Motors and is a flagship part of the Hinduja Group. It is headquartered in Thane, Maharashtra and was founded in November 2008. 
Looking at its establishment date, it is a fact that the company made a big name in the competitive NBFC market of India in a very less time. The HLF provides finance for a wide range of personal and public vehicles and mainly focuses on the urban and semi-urban market.
The range of vehicles for finance include all Light Commercial Vehicles (LCVs), Medium and Heavy Commercial Vehicles (MHCVs) and Small Commercial Vehicles (SCVs) too. The company operates under a lot of branches situated in most cities of India and outside the country as well!
---
Axis Finance Limited

Axis Group is one of the biggest names in the international market and the flagship bank, The Axis Bank is one of the biggest operating banks in the country. Axis Finance Limited is the financial and leasing hand of the Axis Groups.
The Axis Group is headquartered in Worli, Mumbai. It provides wholesale and retail finance to the corporate and retail customers all over the world. It is the wholly owned subsidiary of the Axis Bank and provides a lot of ranging finances.
The retail finances include Debt Mutual Find Loans and Property Loans where as the wholesale loans include Special Situation Funding (for example the on-going COVID-19 funding), Real Estate Loans and many more.
---
Power Finance Corporation Limited, established in 1986 is a Navratna Status Company. It is headed by Mukesh Kumar Goel. This company provides financial assistance to the various power projects of India.
It supports the organizations which are involved in Power generation, its transmission and distribution. This company is listed in Bombay Stock Exchange (BSE) and National Stock Exchange (NSE).  
---
Shriram Transport Finance Company Limited is one of the best NBFCs which targets business and commercial vehicles.
This company has been offering fund services for Heavy Duty Trucks, Light Duty Trucks, Passenger Vehicles, Mini Trucks, Construction Vehicles as well as Farm Vehicles, since 1979.
---
Bajaj Finance Limited is a part of Bajaj Holdings and investments and was founded in 2007; since then it has emerged as one of the best NBFCs of India.
This company offers gold loans, home loans, individual loans, entrepreneur and business loans, and they also offer loans to doctors for their career enhancement. Furthermore, it covers general insurance, wealth advisory and money lending.
MMFSL was founded in 1991 and now it has more than 1000 branches in the country and customer base of 3 million which makes it one of the best NBFCs. This company has two affiliates which offer rural housing finance and insurance services.
Apart from these, it offers vehicle advances, gold advances, home credits, working capital advances, corporate advances and more.
Muthoot Finance Ltd. is India's very first NBFC established in 1888 in a small village of Kerala. This is one of the best NBFCs in the country.
It offers loans in exchange for gold ornaments, foreign exchange services, wealth management services, money transfers, tourism and travel services. This company operates more than 440 branches across the country and Muthoot Housing Finance is one of its units that offer home loans.
Also Read:  Top 15 Largest Multinational Companies in India (2018)
HDFC Bank is one of the top bank in India and operates HDB Finance Services. It offers a wide range of secured and non-secured loans including business loans, doctor loans, personal loans, auto loans, credit loans, gold loans, tractor loans and many more.
HDB operates through a well-knit network of over 1000 branches spread throughout the country.  It has shown rapid growth in the market which makes it one of the best NBFCs in India.
Cholamandalam Investment and Finance Company Limited were established in 1978 as a unit of Murugappa Group and it now has 725 branches all over India.
This company started as an equipment financing service provider which offers home loans, vehicle finance, home equity loans, investment advisory loans, SME loans and several other financial services.
Tata Capital Financial Services Ltd. tops the list of best NBFCs. It was founded in 2007 as an arm of Tata Sons Ltd. It is a non-stop provider of financial services that fulfil the needs of retail, institutional and corporate customers of the country.
It specializes in offering infrastructure management, wealth management, home loans, commercial finance and consumer loans. It also covers the distribution and the marketing of Tata cards.
L&T Finance Limited is one of the strongest players in the financial sector. It was founded in 1991 with its headquarters in Mumbai.
This company offers financial services to sectors such as industry, trade, and agriculture; it specializes in individual loans, commercial loans, rural loans and vehicle loans. It was declared as 'Company of the Year' in 2010 at Economic Times Awards.
Aditya Birla Finance Limited is an arm of Aditya Birla Financial Services that was established in 1991. RBI has registered ABFL as 'a systemically important non-deposit accepting NBFC'. It ranks amongst the best NBFCs in India.
It offers customized and precise solutions; from commercial mortgage to corporate finance and from structured finance to capital markets.
The above list will provide you useful insights in this integral segment of the economy. From customer satisfaction to social engagement, these NBFCs are the driving force behind India's rapid economic growth.