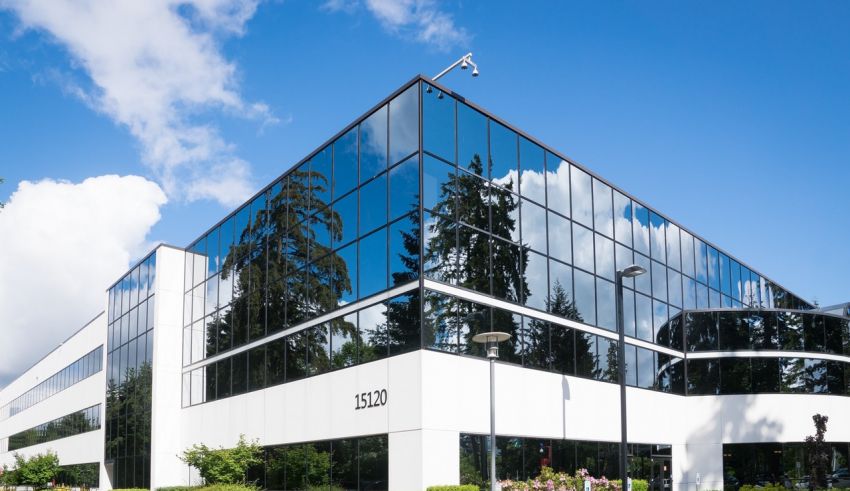 India is an investment-friendly nation and has attracted the attention of leading multinational organizations because of the population resources, the potential of our workforce, constantly improving when it comes to ease of doing business and a dynamic consumer-oriented market that is quick to absorb new ideas and services.
India benefits from the best multinational companies through their investments, coming in with new technology, contributions to infrastructure, capital and foreign exchange and boosting economic health. Employment generation is also a major aspect.
While MNCs thrive in India due to the availability of a stable workforce, a career in such reputed organizations can do wonders for job seekers in terms of them gaining experience from credible companies and working for challenging projects that develop their skills.
What Is A Multinational Company?
A multinational company is an organization that provides its services in multiple countries through its subsidiaries in different regions. The operations are coordinated from headquarters in the parent country.
The assets and revenues are for global utilization and the stakeholders come from different nations. We bring you the round-up of Top 15 Best Multinational Companies in India.
Here's is the list of top Multinational Companies in India: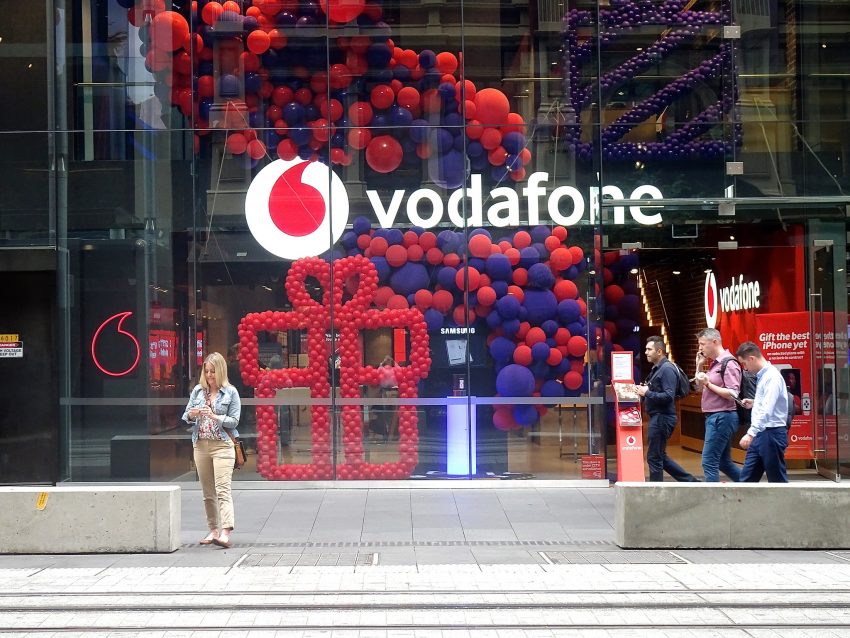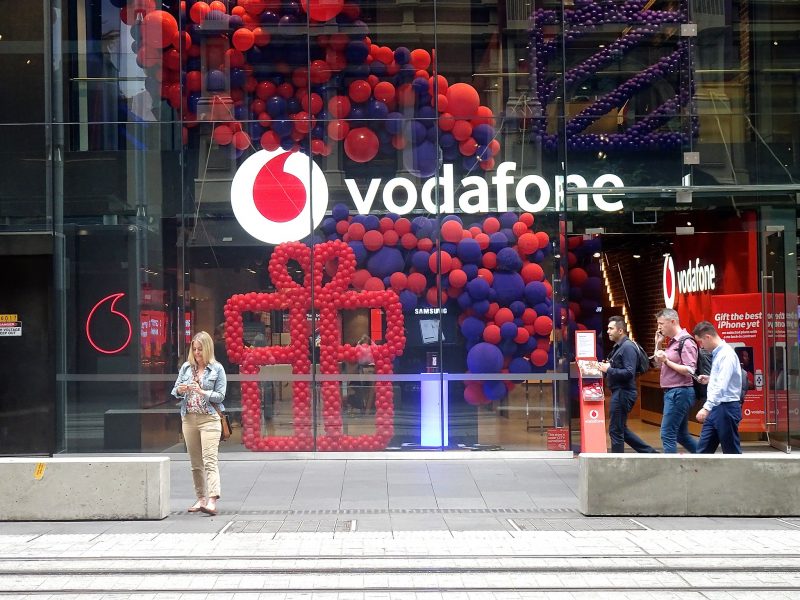 Year of Entry: 2007
Founder: Ernest Harrison, Gerry Whent

Each and everyone who is a telephone operator is aware about Vodafone. It is a multinational telecommunications company based in Berkshire, England having the global headquarters in London. It was founded by
As a multinational company, Vodafone has its primary listing on the London Stock Exchange and is also a constituent of the FTSE 100 Index. It was ranked eighth on the London Stock Exchange having one of the biggest market capitalisation of worth £52.5 billion as in 2016. It has maintained itself as one of the top telecommunication companies being ranked 4th among the largest active telecommunications service providers globally. As of 2018, Vodafone was the owner and sole operator in about 25 countries and also was a partner service provider in 47 other countries.
---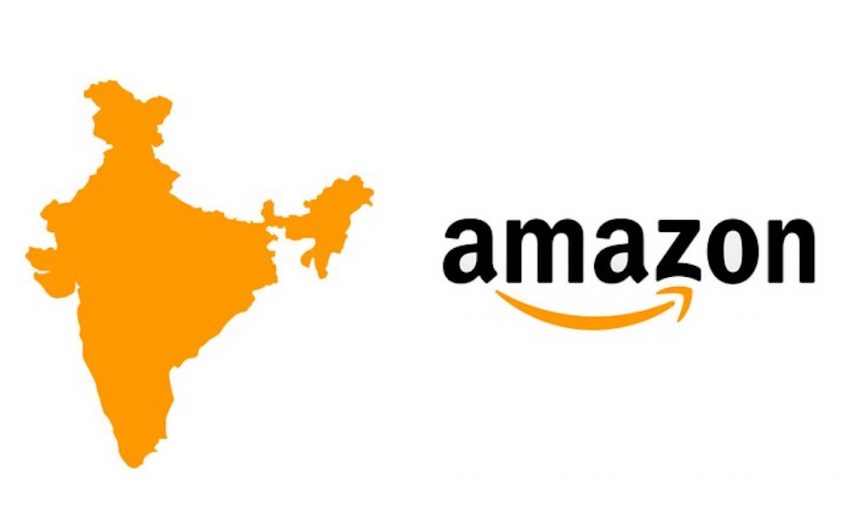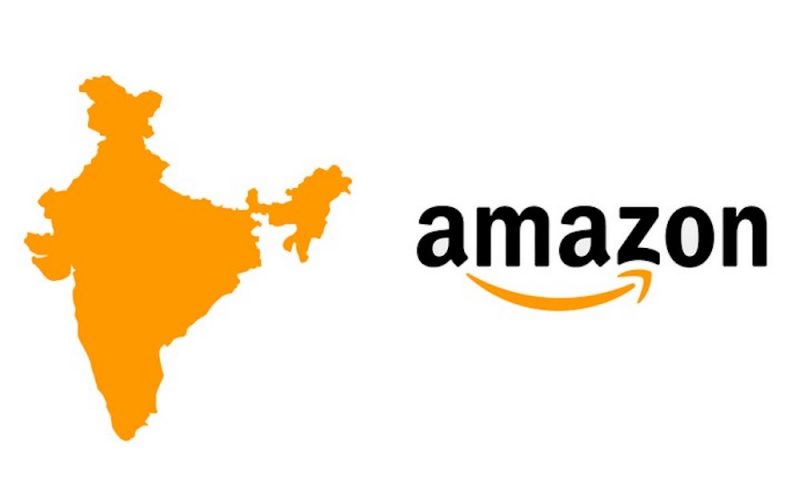 Year of Entry: 2012
Founder: Jeff Bezos
Amazon is one of the largest online shopping sites working globally and is counted among the top multinational companies both in India and around the world.
It was formerly named azon.com and is a multinational technology company based in Seattle, America. It is one of the largest employment sectors in the world with around 750,000 employees and counting. It is one of the four companies that comes under the list Four Tech Companies of USA, along with Apple, Google and Microsoft. It has also been considered as one of the largest cultural and economic influencers in the world.
Jeff Bezos was the founder of the company and he is currently the President and CEO of the company. Amazon.com comes under the list of companies with the one of the largest active users in the world, with its largest constituent being India.
---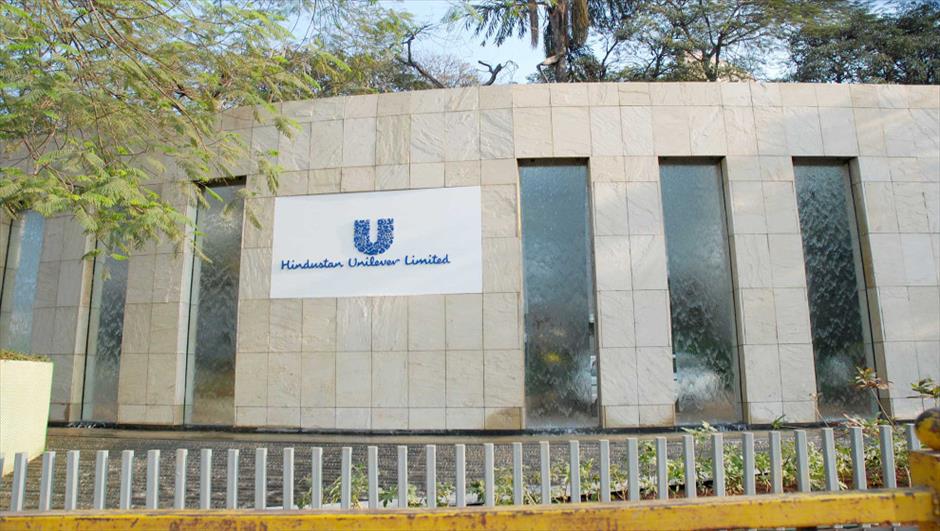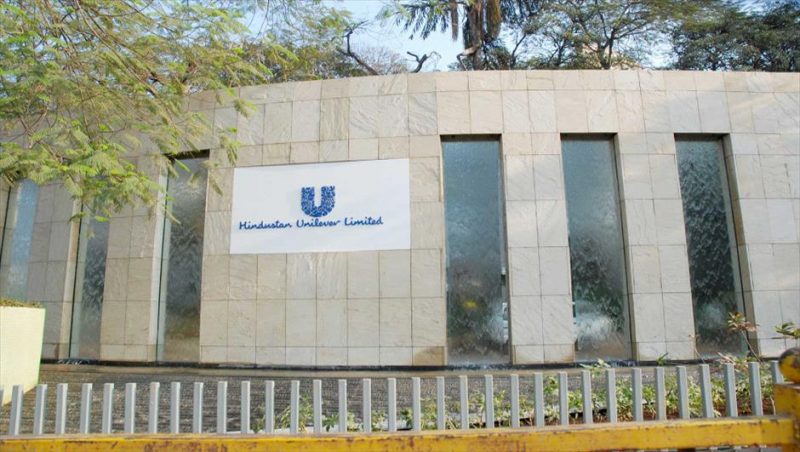 Year of Entry: 1931
Founder: Lever Brothers
Hindustan Unilever or Unilever Hindustan is one of the largest food and beverage providing company in the world. Sanjiv Mehta is the present CEO of the company.
Hindustan Unilever is a British and Dutch beverage company with its headquarters in Mumbai, India. This company mainly specialises in the production and distribution of food, beverages, personal care products, cleaning items, water purifiers and consumer goods. It is one of the largest producer of food, beverages and water purifiers in India and has been named one of the biggest multinational companies in India.
It was established in 1993 by Lever Brothers and was formerly named Hindustan Lever Limited. As of 2019, Hindustan Unilever had production of about 35 product brands in India and global and employees count was about 18,000 and counting.
Annual Report Of Hindustan Unilever
---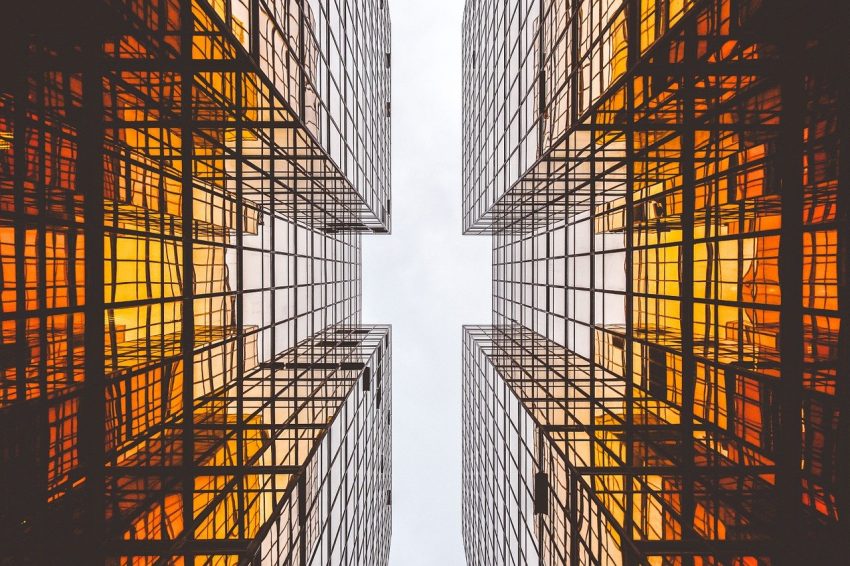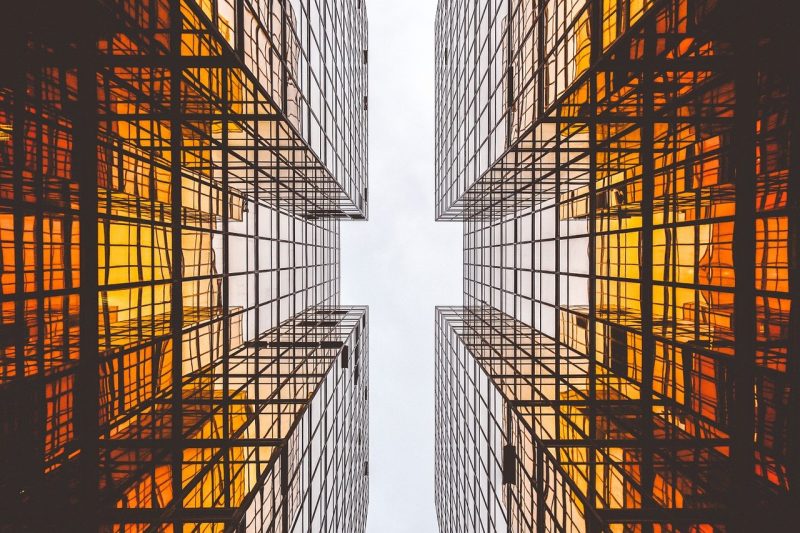 Year of Entry: 1995
Founder: Lee Byung-chul

Samsung is a well known brand among everyone as it specialises in electrical and technical products, primary one being the smartphones.
Samsung is a South Korean multinational company headquartered in the Samsung Town of South Korea. It has a wide range of products to offer which include smartphones and accessories, daily care electrical appliances like Television, Air Conditioners, Refrigerators and many more. It is the largest multinational company in South Korea and is ranked among the Top 20 active MNCs working worldwide.
It was founded by Lee Byung-chul in 1938. It was founded as a trading company but within coming times it diversified into a company producing electrical appliances and security items. As of 2019, Samsung has the 6th highest brand value in the world.
---
Adidas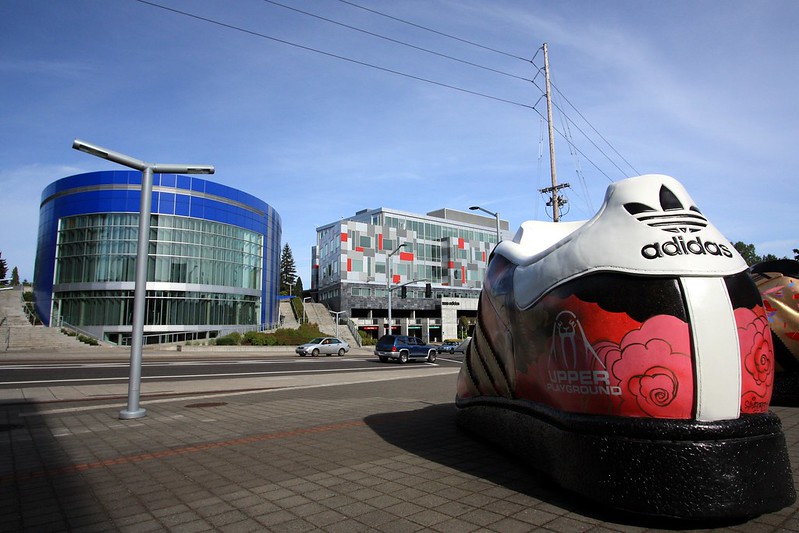 Year of Entry: 1996
Founder: Adolf Dassler
Adidas is basically a sports items manufacturing company known for its high grade and quality items.
Adidas is a multinational corporation founded in Germany and its headquarter is in Herzogenaurach, Germany. It was stated as a production house of sports garments but later it became a leading producer of sports garments and shoes as well as casual footwear and clothing. It is the largest sportswear manufacturing company in Europe and the second largest in the world after Nike.
Adidas is the primary manufacturing and designing company for the Adidas Group which also includes the Reebok sportswear company and is a leading supplement producer for the German Football Club, Bayern Munich.
As of 2019, it had the highest revenue among all the sportswear companies, which was calculated as £21.915 billion.
Annual Report Of Adidas

---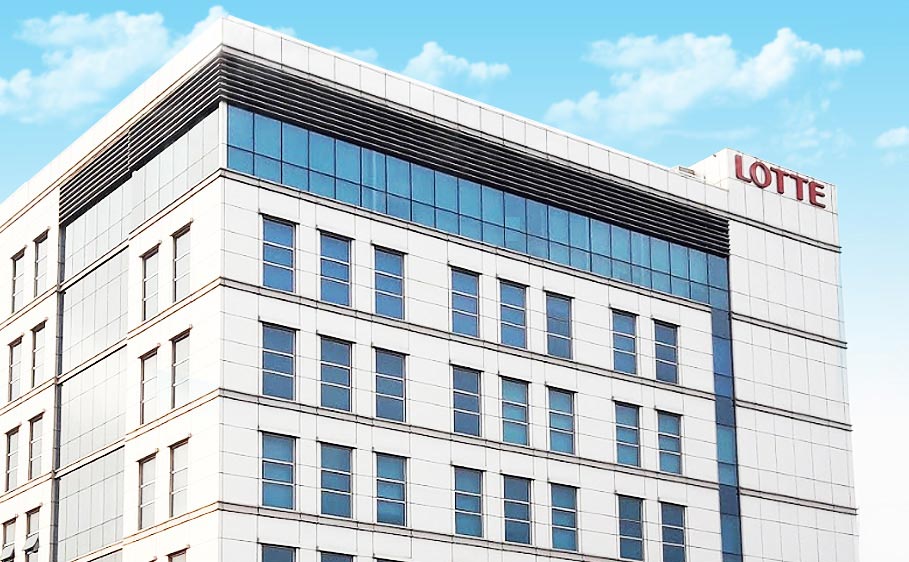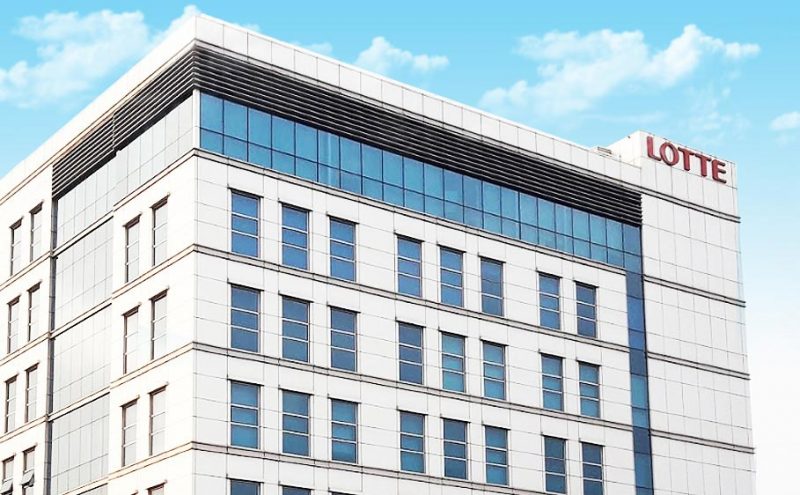 Year of Entry: 1944
Founder: Shin Kyuk-ho
The people who are familiar to dessert and sweet items should be familiar with Lotte. Don't you remember your favourite Lotte Choco Pie?
Lotte confectionaries is one of the leading producers of dessert and confectionary items in the world, founded and headquartered in 1967 in Seoul, South Korea. As of 2019, it is the third largest manufacturer of chewing gums in the world. Lotte products are sold primarily in South Korea, Japan and the Asian countries.
It specialises in the confectionary items like chewing gums, biscuits, candies, chocolates and ice creams as well! Recently it established its joint venture with Hershey's to increase the revenues. It also established its own healthcare supplement producing company.
---
DHL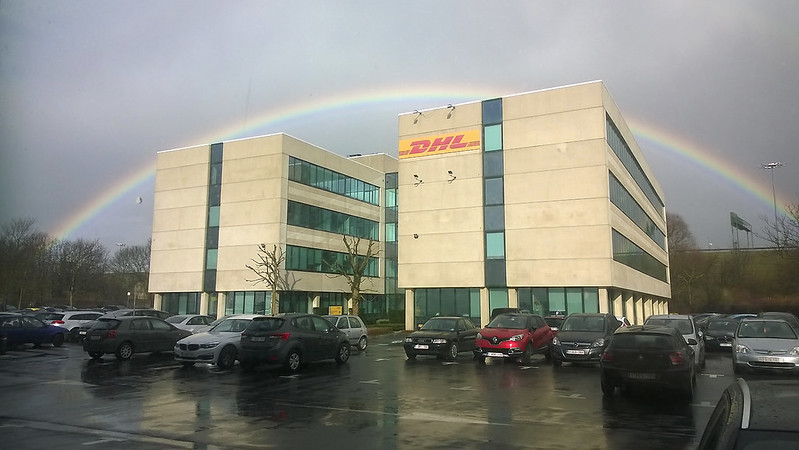 Year of Entry: 1979
Founder: Adrian Dalsey, Robert Lynn & Larry Hillblom
DHL is primarily a courier company working worldwide.
DHL is an American German courier and express mail company established in 1969 and headquartered in Bonn, Germany. It is a division of the German logistics company Duetsche DHL logistics and is the largest logistics company in the world. It delivers about 1.3 billion parcels every year, mainly specialising in air and sea courier. DHL was stated as an offshore courier and mail company, but it came into existence after it competed with FedEx, a leading logistics company at that time.
But it gained a foothold after it acquired the American logistics company Airborne Express, which was the largest and most productive logistics company in the US. As of 2019, its revenue was calculated to be around £14 billion. It is also a leading logistics brand in India.
Annual Report Of DHL
---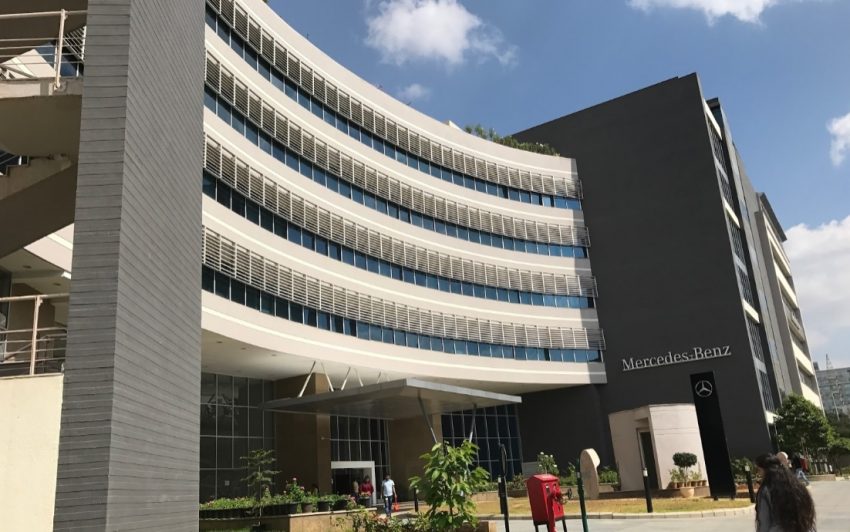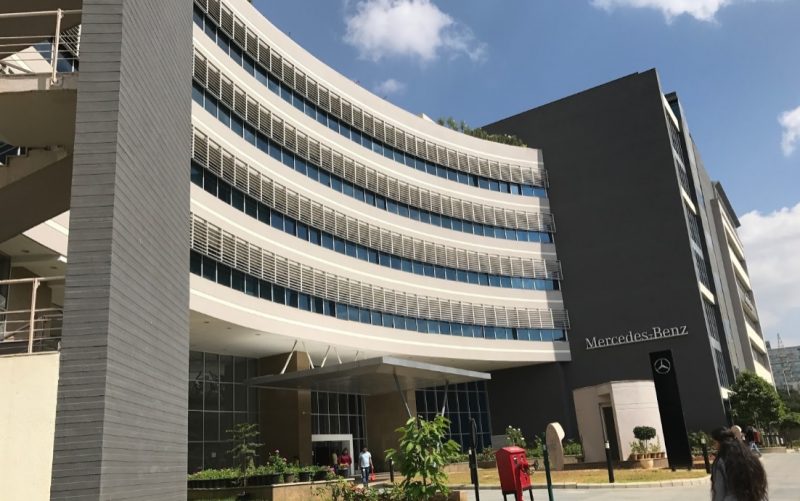 Year of Entry: 1994
Founder: Daimler AG
Mercedes Benz is ones of the leading manufacturers and sellers of high class automobiles in India and every high standard family in India is sure to have one Merc at least!
Mercedes Benz India is a subsidiary of the Mercedes company fully owned by Dailmer AG and its headquarter in Pune. Dialmer AG entered the Indian automobile market in 1994 and established the Mercedes Benz India. At that time, it was the pioneer of the luxury automobile market in India.
It has one of the biggest manufacturing plants in India, spreading over 100 Acres at Chakan, Maharastra and was established in 2015. The Fortune India magazine, a magazine about to automobiles and companies in India, named Merc Benz India as India's most admired company.
---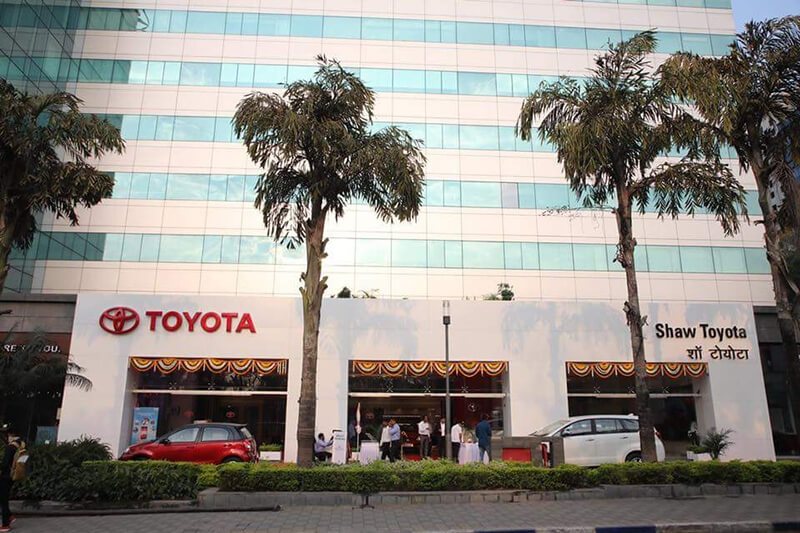 Year of Entry: 1997
Founder: Kiichiro Toyoda
Toyota is one of the leading and largest car and sedan manufacturing company in the world.
Based and founded in Japan, Toyota Motors Corporation is a multinational automobile company headquartered in Toyota, Aichi, Japan. It was founded in 1937 by Kichiiro Toyoda, who named it Toyota as per his surname. Toyota is currently the second largest automobile manufacturing company in the world behind Volkswagen.
It specialises in production and selling of automobiles which include sedans, luxury vehicles, commercial vehicles and other automobile parts. Toyota is known to be the first company in the world to produce more than 10 million vehicles per year and was the largest listed company in Japan as per revenue.
India is one of the largest market of Toyota and approximately 38.45% of its annual revenue is generated from this country.
---

Year of Entry: 1994
Founder: Alfred Amour Garnier

Garnier is basically a cosmetic brand working worldwide.
Garnier is a mass cosmetic producing company from France, headquartered in the same page and founded in 1904. It was started by its founder as a beverage company but its first cosmetic was a big success in the market and hence it later became a cosmetic company.
Garnier is the largest and most trusted cosmetic company in the Asian subcontinent, and most of the users of this company are in India. Hence, India is claimed to be the biggest market for Garnier as compared to other countries and is the largest cosmetic brand in India. The herbal products and cosmetics of the company are trusted a lot.
---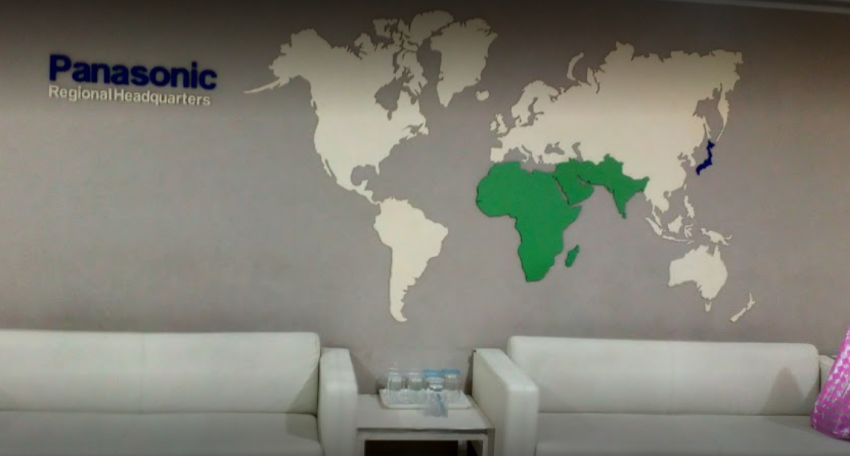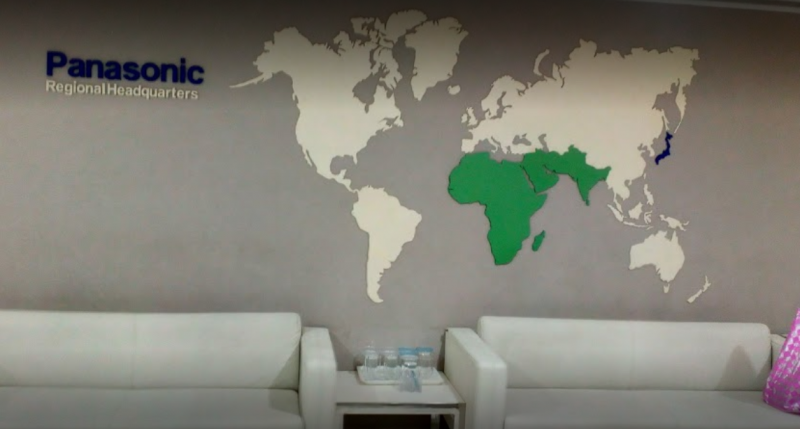 Year of Entry: 1972

Founder: Kōnosuke Matsushita

Panasonic is an electrical appliance manufacturing brand based in Japan and headquartered in Osaka. It was founded in 1918 by Kōnosuke Matsushita and was formerly known as Matsushita Electrical Co. Ltd. It was started as an electric bulb socket manufacturing company but due to the trust shown by the customers, it soon became one of the leading producers of electrical appliances in the world.
Panasonic mainly specialises in the designing and manufacturing of  appliances like Television, Refrigerator, laptops, desktops, camera and smartphones as well. While the smartphones brand wasn't so establishing, it became the largest electrical company in India and currently is ranked 2nd on the list of the most trusted electrical company in India after Samsung.
---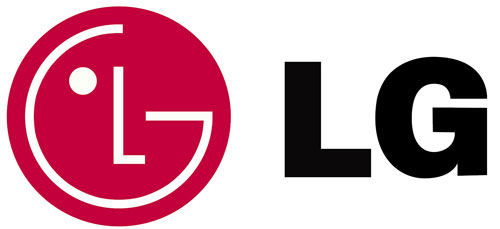 Year of Entry: 1997
Founder: Koo In-Hwoi
LG is another electrical appliances manufacturing company based in South Korea. LG, formerly known as Lucky Goldstar, was founded in 1947 and is headquarter in Seoul, South Korea. It is the fourth largest multinational company in South Korea and specialises in the designing and manufacture of electrical appliances and telecom products.
In India, LG had one of the biggest markets and generates maximum of its revenue from here. Since 2000, it established its joint venture with Hitachi but had to operate solo after the venture didn't work out. In India, LG is the third largest and most trusted electrical appliances manufacturing company after Samsung and Panasonic. And here it operates under the name LG – Life's Good!
---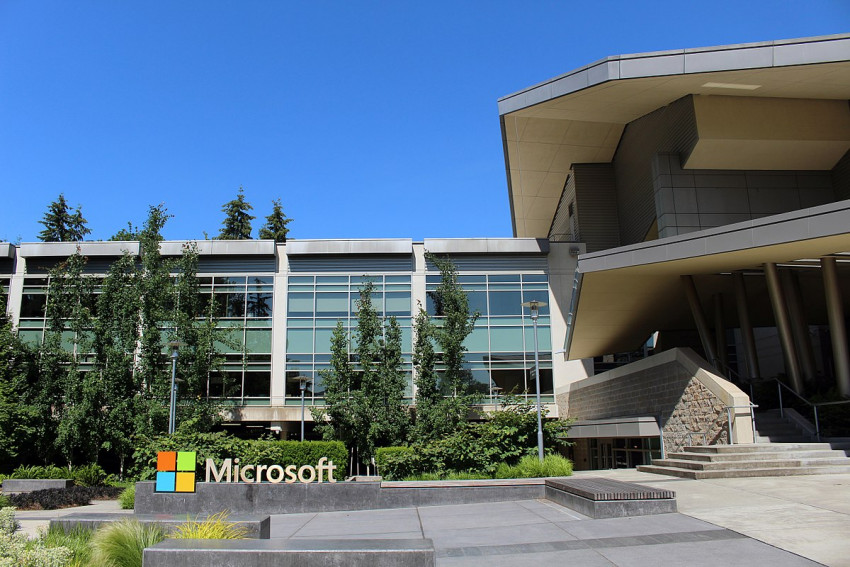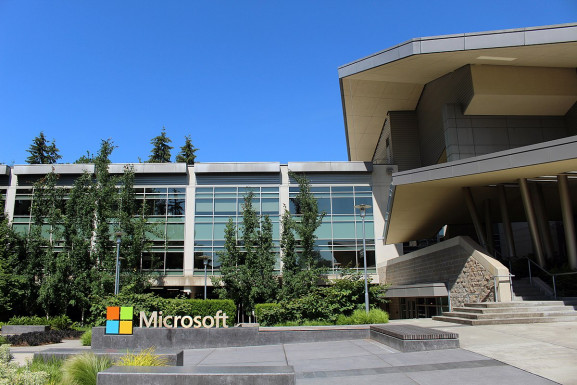 Year of Entry: 1990
Founder: Bill Gates, Paul Allen
Started in 1975 by Bill Gates with its central office in Washington, Microsoft Corporation according to the Forbes 2018 ranking is valued at 750.6 billion dollars. The company is renowned for their operating systems, software products, Edge Web browsers, Microsoft Office Suite and Internet Explorer.
Microsoft Corporation ventured into the Indian market in 1990 and is headquartered at Hyderabad. They work very closely with the Government of India and IT firms, contributing to human resource and technological development.
Annual report of Microsoft of 2018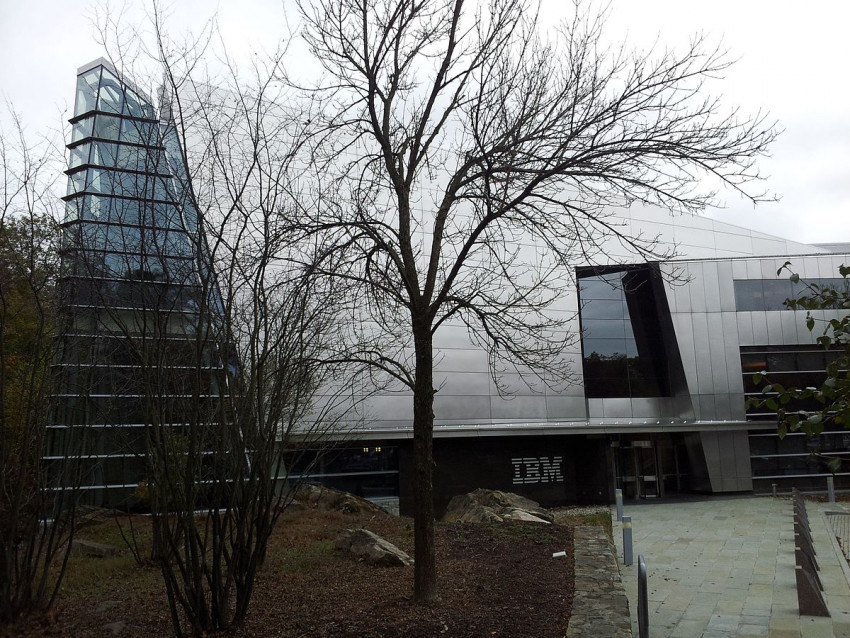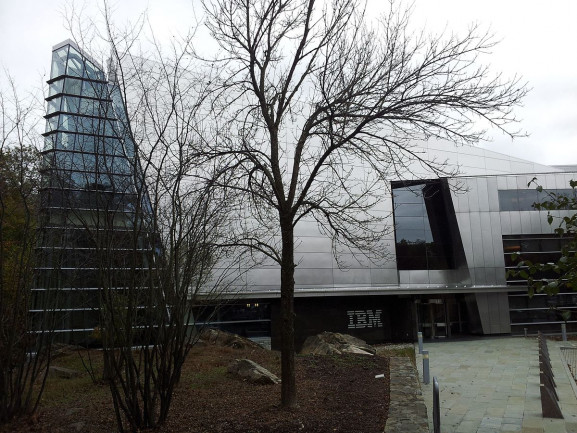 Year of Entry: 1992
Founder: Charles Ranlett Flint
Currently valued at 132.3 billion dollars, IBM has its main office in New York and IBM India Private Ltd. is headquartered in Bangalore.
IBM is one of the leading companies in the information technology sector providing a host of services like applications management, business consultancy, storage solutions, computer hardware, middleware and software in mainframe computers as well as nanotechnology.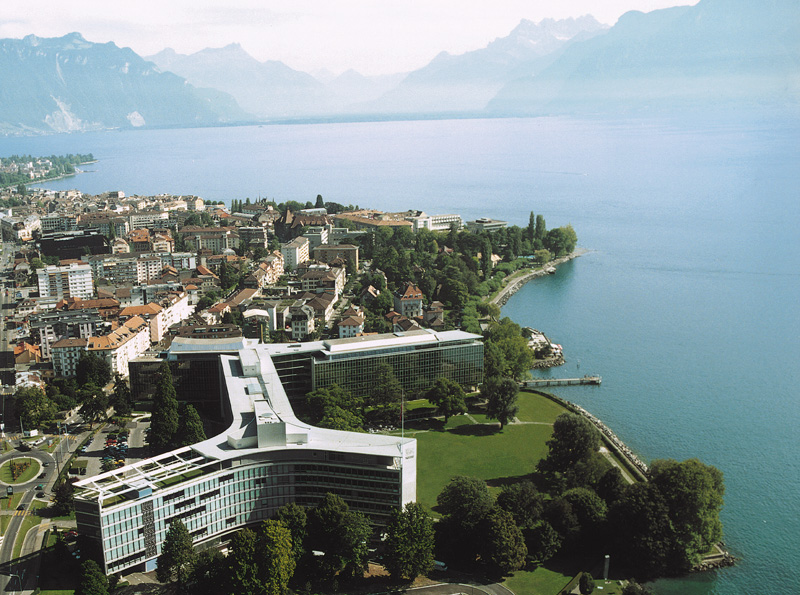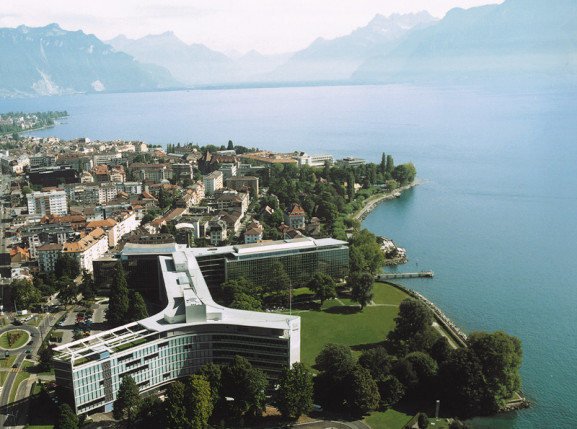 Year of Entry: 1912
Founder: Henri Nestlé
Nestlé is a transnational food and beverage company that is globally known for their high-quality food products. Famous Nestlé products in India include Maggi, KitKat, Bar One, Nestlé Slim Milk, Milkmaid and Nescafe.
Nestlé India offices are located in Kolkata, Delhi, Chennai and Mumbai and the factories are in Moga (Punjab), Samalkha (Haryana), Tahliwal, Ponda etc. The Nestlé headquarters are at Vevey, Switzerland and the current market valuation is 237.3 billion dollars.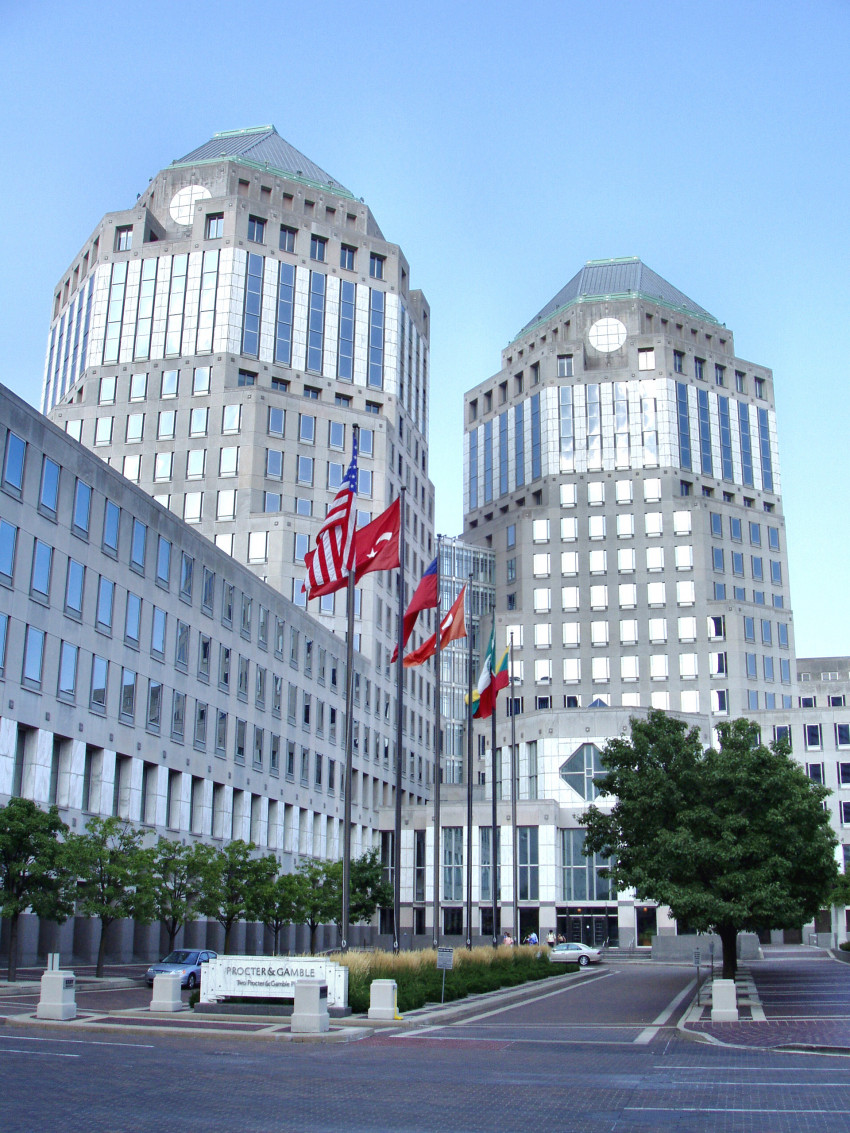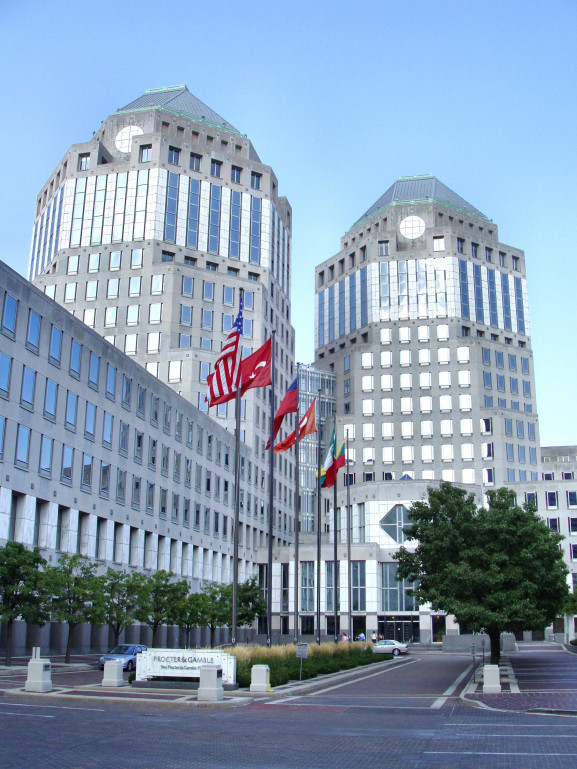 Year of Entry: 1964
Founder: William Procter and James Gamble
Procter and Gamble have a decisive presence in several sectors in India like beauty and grooming, healthcare, and household care. Their products include Vicks, Ariel, Tide, Whisper, Olay, Gillette, Ambipur, Pampers, Pantene, Oral-B, Head & Shoulders, Wella and Duracell.
Procter and Gamble has achieved high standards of quality and serves about 650 million consumers across India and has employed about 26,000 Indians in varying capacities. Their central office is in Ohio and brand value is 184.5 billion dollars.
Annual report of Procter and Gamble of 2018
Also Read: 10 Top Business Tycoons in India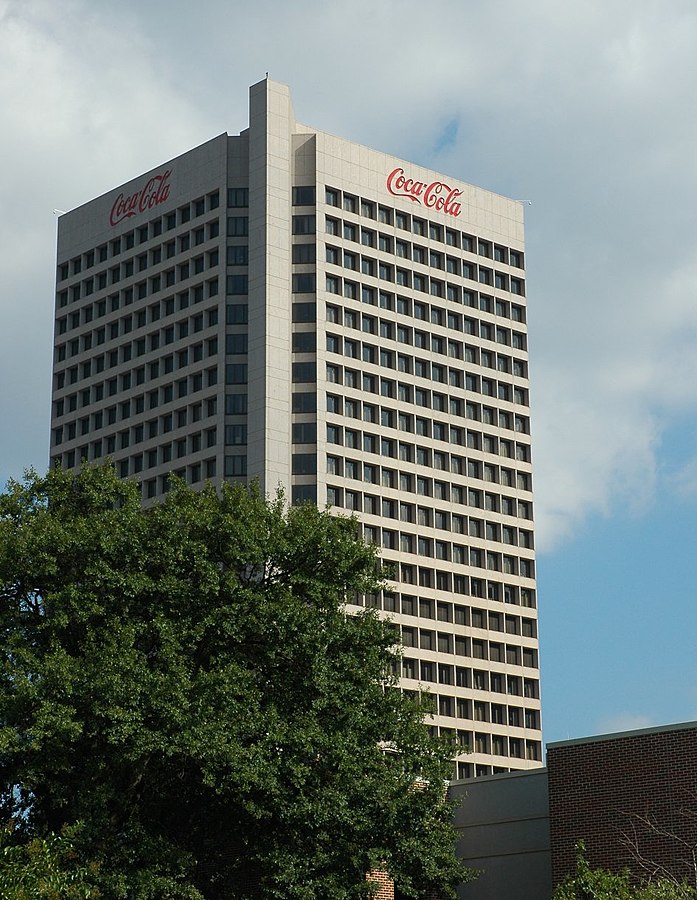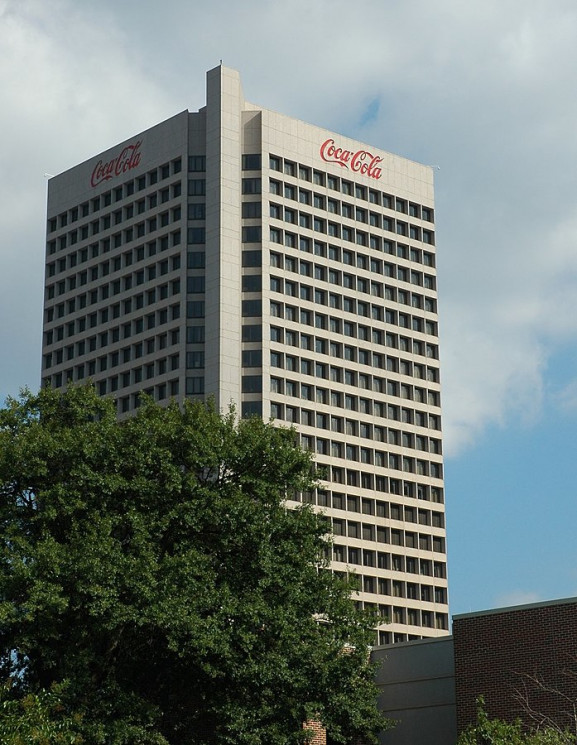 Year of Entry: 1993
Founder: John Stith Pemberton
Coca-Cola's range of extremely popular, non-alcoholic beverages include Maaza, Fanta, Coca Cola, Coca-Cola Zero, Sprite, Limca, Thums Up, Minute Maid juices and Georgia tea.
The company was started in 1886 and the founder, Asa Griggs Candler started work in India from 1993 through the Coca-Cola India Private Limited subsidiary. The head office in India is in Kolkata. It is valued at 179.3 billion dollars.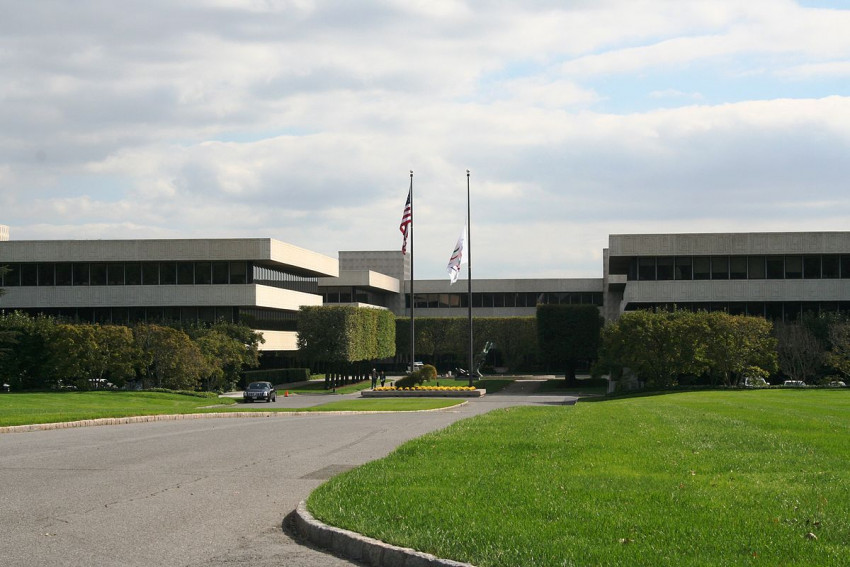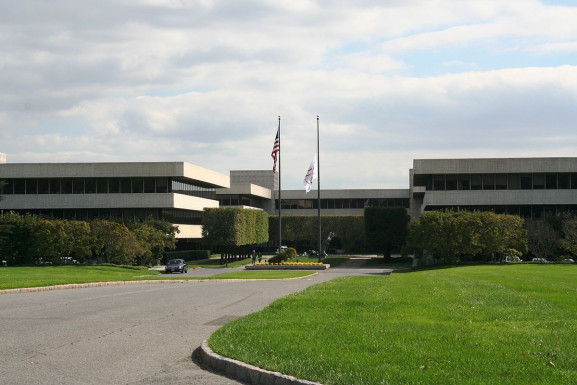 Year of Entry: 1989
Founder: Caleb Bradham
PepsiCo was formed in 1965 after the merger of Pepsi-Cola Company and Frito Lay. PepsiCo operates in India through its subsidiary, PepsiCo India Holding Private Limited.
Their brands include Pepsi, Lays Potato Chips, Seven Up, Mountain Dew, Tropicana, Mirinda etc. The PepsiCo headquarters is in New York and headed by Indira Nooyi, the 2018 valuation of the company is 138.1 billion dollars.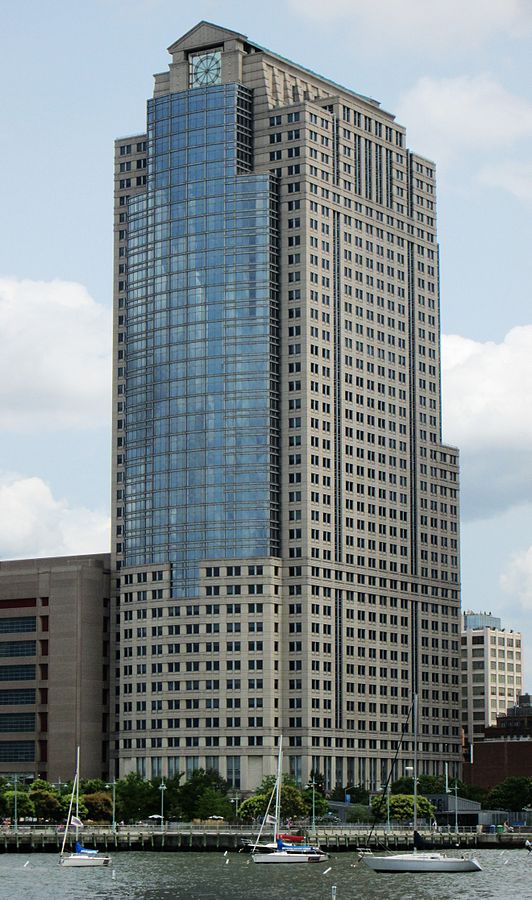 Year of Entry: 1902
Formed by merging of banking giant Citicorp and financial conglomerate Travelers Group
CITI Group is an American MNC in the investment banking and financial services sector and I currently valued at 185.8 billion dollars. It was established in 1998 after the iconic merger between Citicorp and Travellers Group. The CITI Group operates in India through the subsidiary, Citibank, which presently has more than 40 branches in over 30 cities in India.
CITI Group has emerged as a major investor in the Indian financial market. In India, the CITI Group is headquartered at Mumbai and Citibank has more than 700 ATMs in the country.
Annual report of CITI Group 2017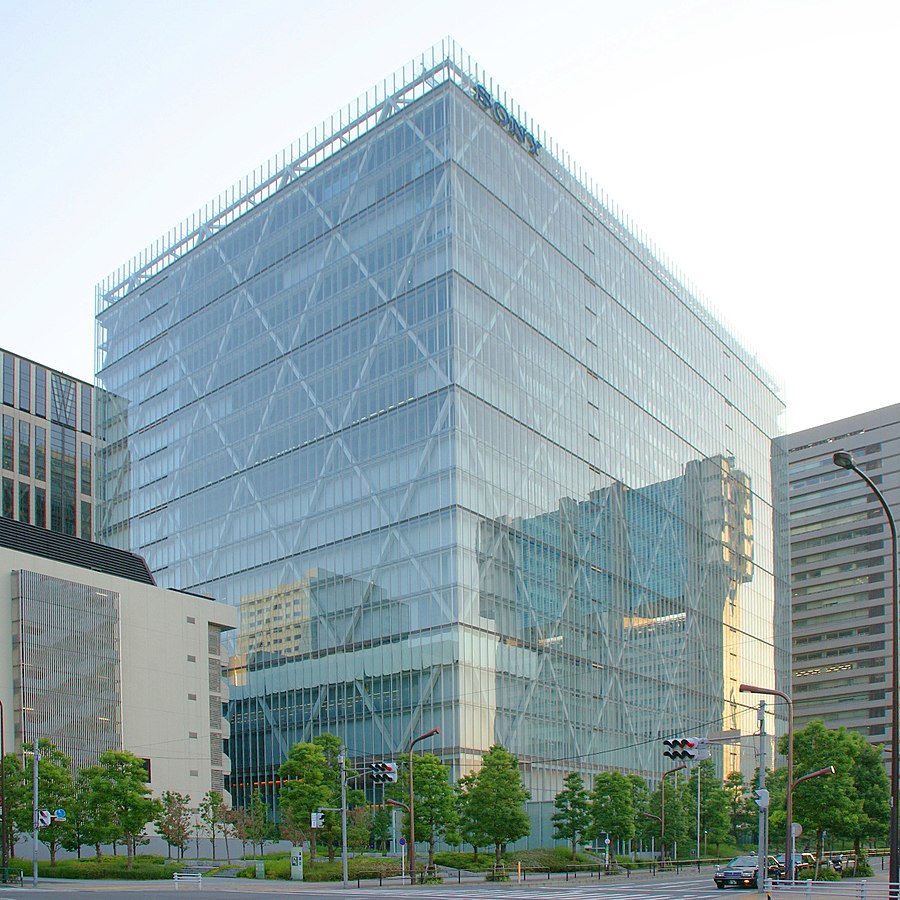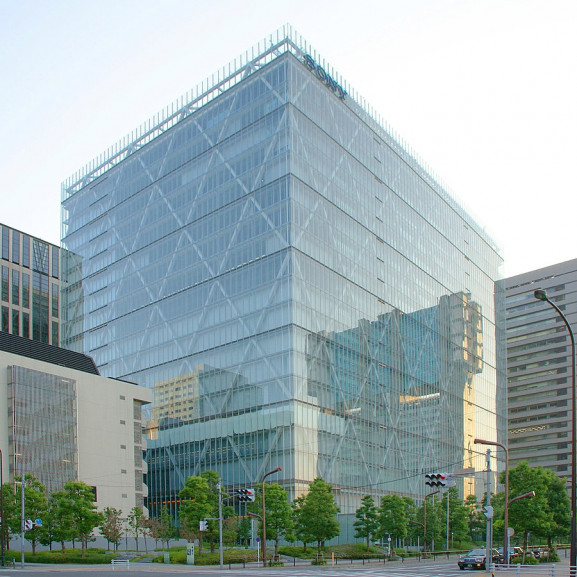 Year of Entry: 1994
Founder: Akio Morita & Masaru Ibuka
Sony Corporation is a Japanese magnate started in 1946. They have emerged as a pioneer in the in the entertainment and electronics sector, producing state-of-the-art entertainment units. They forayed into the Indian market in 1994 and their range includes include televisions, mobile phones, cameras, PlayStations, headphones and memory cards etc.
Sony products are immensely popular and known for their superior quality and technical innovation. In India, Sony headquarters are in Delhi with the total revenue of US$ 153.683 billion.
Annual report of Sony Corporation 2018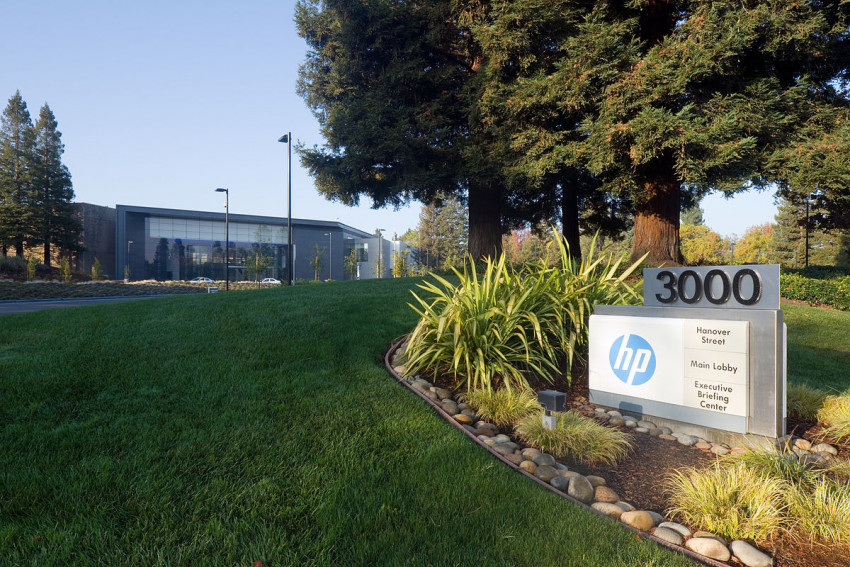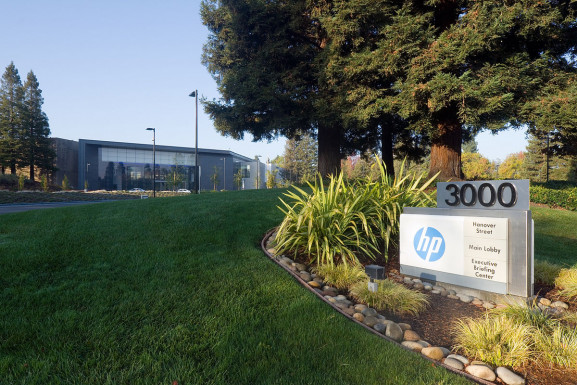 Founded In: 1939
Founder:David Packard, Bill Hewlett
Hewlett Packard was started in 1939 and their central office in Palo Alto, California. HP is a technology company that has branches in more than 170 countries.
Their products are broadly classified into three kinds: the Personal Systems Group (PCs, mobile computing devices, and workstations), Imaging and Printing Group (Printers and printing supplies) and the Technology Solutions group. The valuation is about 27.4 billion dollars. In India, they are headquartered in Bangalore.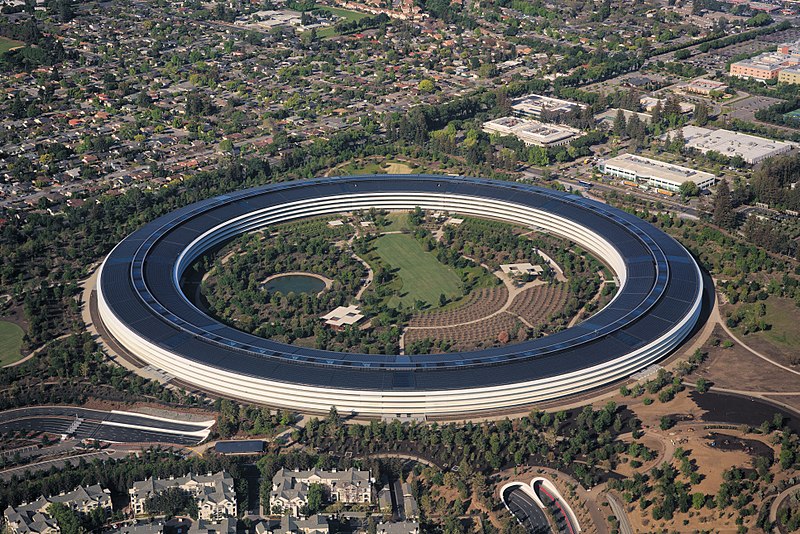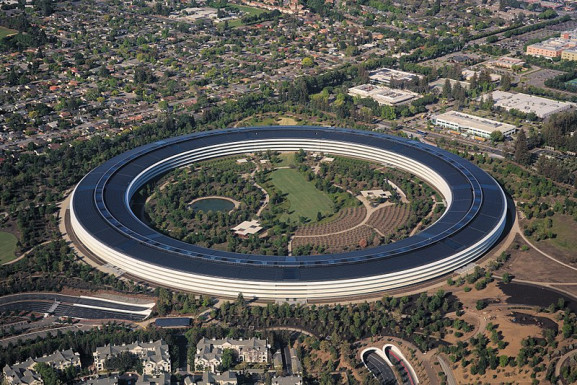 Founded In: 1976
Founder: Steve Jobs, Steve Wozniak, and Ronald Wayne
Apple Inc., with a swooping valuation of 926.9 billion dollars, was founded in 1976. Their products include the iPhone, iPod, MacBook, Apple Watch and Apple TV.
Apple products are comparatively more expensive than the rest but in spite of their cost, they are the most traded products on the market.
Apple has also announced the opening of a new development office in Hyderabad for a team that will create Maps for Apple products. The office will generate up to 4000 new jobs and accelerate innovation in Maps.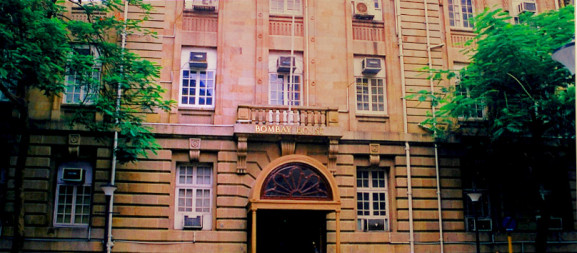 Founded In: 1868
Founder: Jamsetji Tata
The TATA Group has about 100 independent operating countries under it like Tata Chemicals, Tata Consultancy Services, Tata Steel, Tata Global Beverages, Tata Communications and Tata Teleservices.
They have about 660,800 employees and the Tata Group has become synonymous with providing trustworthy and premium services.  Tata Consultancy Services has a market value of 98.4 billion dollars, Tata Motors 16.8 billion dollars and Tata Steel has 10.2 billion dollars. On the whole, the group is worth more than 103.5 billion dollars.
Annual report of TATA Group 2017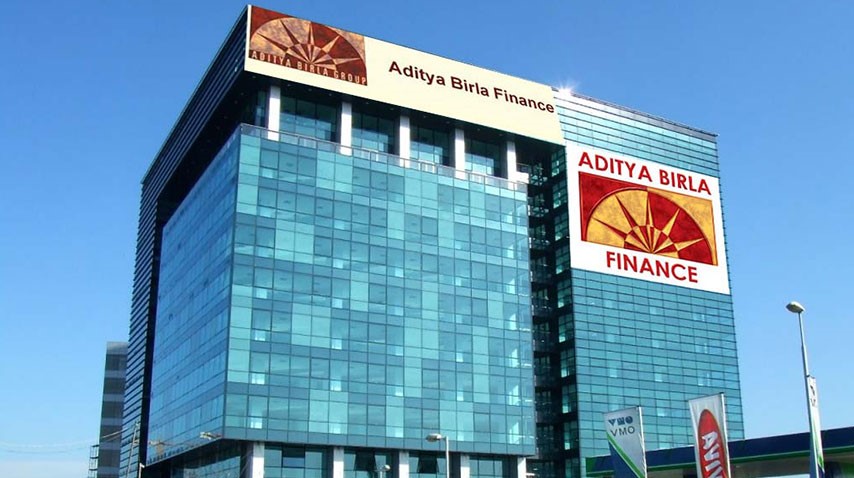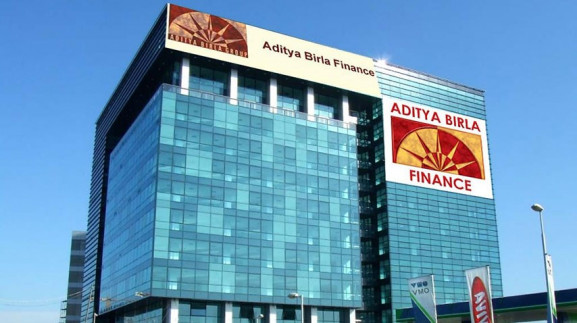 Year of Entry: 1857
Founder: Seth Shiv Narayan Birla
The Aditya Birla Group is a multinational conglomerate started by Seth Shiv Narayan Birla in 1857. They are headquartered at Mumbai with regional offices in 35 countries and about 120,000 employees worldwide.
The group is present in many sectors such as viscose staple fiber, metals, cement, viscose filament yarn, apparel, carbon black, insulators, financial services, BPO and IT services. In 2018, their revenue was 44.3 billion dollars. The Aditya Birla Group has a marked presence in Thailand, Malaysia, Indonesia, Philippines, and Egypt.
Their leading brands include Birla Sun Life Insurance Company, Idea Cellular, Ultratech Cement and Grasim Industries.
Annual report of Aditya Birla Group 2017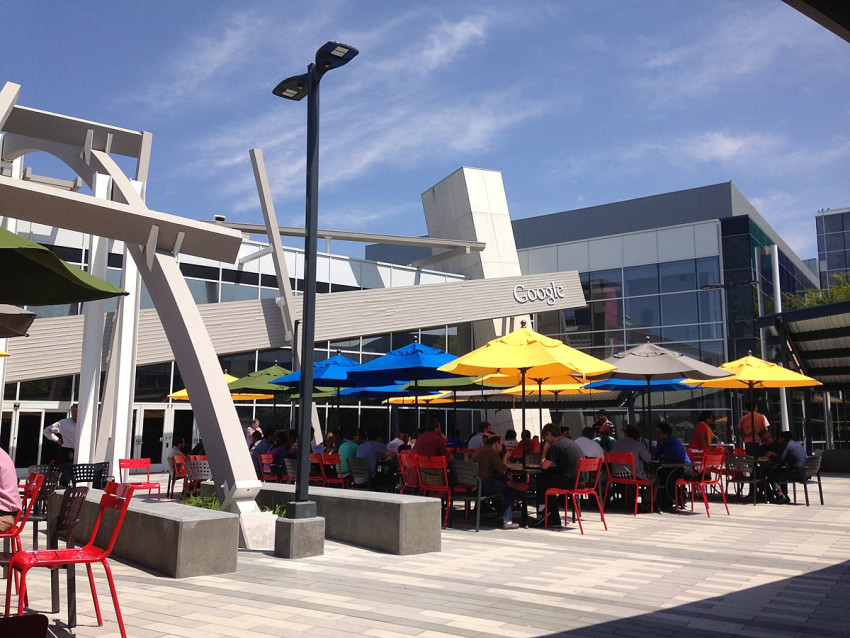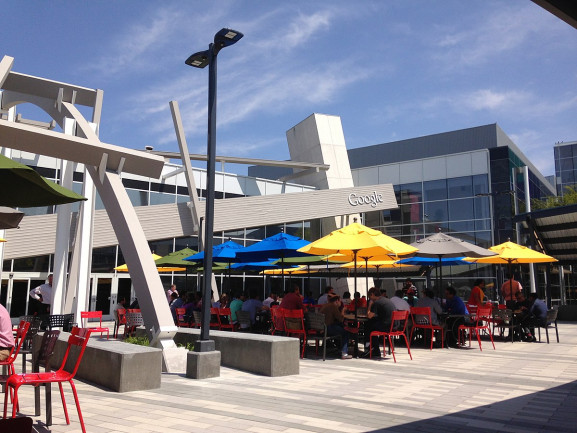 Founded In: 1998
Founder: Larry Page, Sergey Brin
Google is an American multinational company started in 1998 by Larry Page and Sergey Brin. Since its start, Google has gone beyond its core search engine function to involve a massive range of services like Google Docs, Google Sheets, Google Slides, cloud storage, social networking, Google Allo, Hangouts and the development of the Android operating systems.
In September 2016, Google began their Google Station Initiative to provide free and safe Wi-Fi at railway stations in India. Their offices in India are located in Bangalore, Gurgaon, Hyderabad, and Mumbai. As of May 2018, the value of Google is 132.1 billion dollars.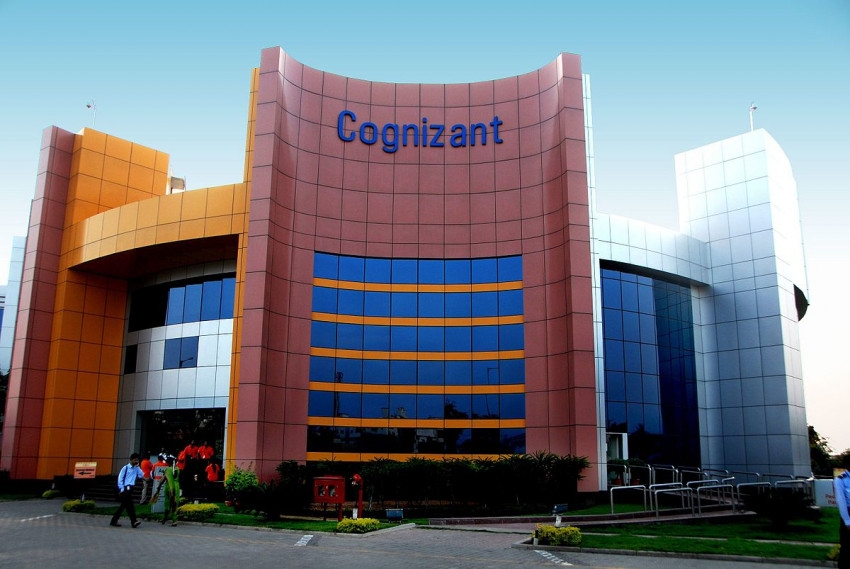 Year of Entry: 1996
Founder: Francisco D'Souza, Kumar Mahadeva
Formed in 1994, Cognizant is a leader in information technology related services providing consultancy, business process services, application services and IT infrastructure services. Their focus is on analytics, mobile computing, BPO and testing, insurance, healthcare, manufacturing, and retail. Cognizant started serving external clients from 1996.
The company employs more than 255,800 employees globally, of which over 150,000 are in India in Chennai, Bangalore, Coimbatore, Gurgaon, Noida, Hyderabad, Kochi, Kolkata and Mangalore.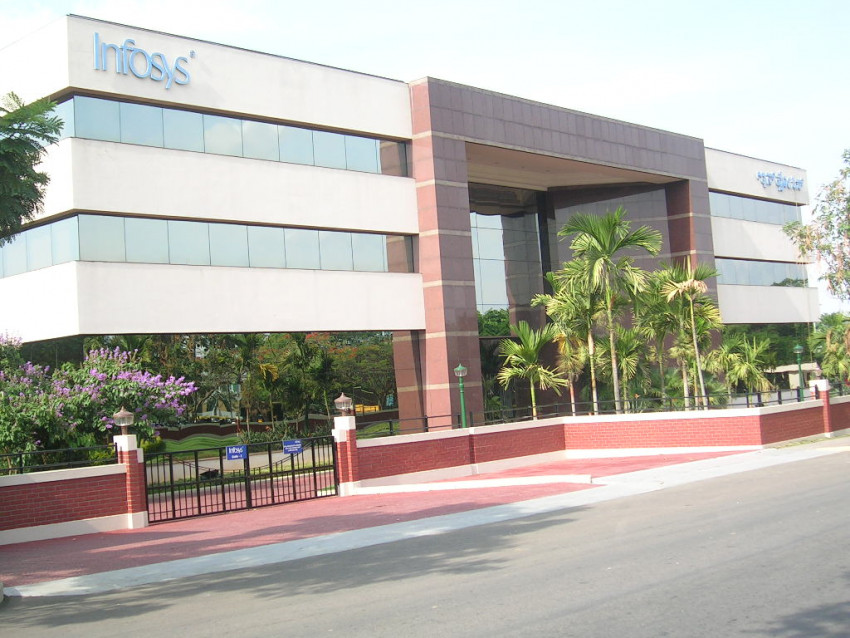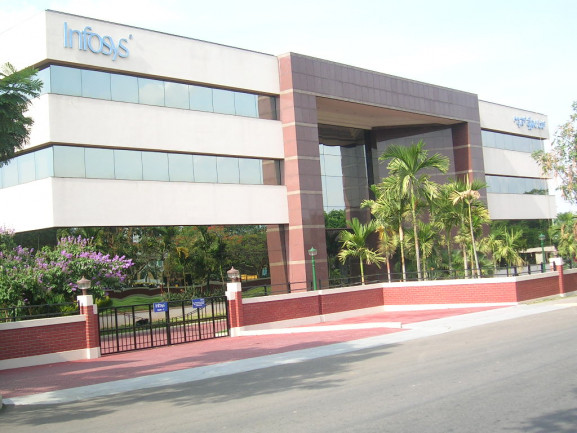 Year of Entry: 1981
Founder: N.R. Narayana Murthy
Started by Narayan Murthy, Nandan Nilekani, S. Gopalakrishnan, S. D. Shibulal, K. Dinesh, N.S. Raghavan, Ashok Arora in 1981, Infosys's key products NIA (Next Generation Integrated AI Platform), Infosys Consulting for global management solutions, Infosys Information Platform, Edge Verve Systems and Panaya Cloud Suite.
Headquartered in Bangalore, Infosys has offices in USA, China, Middle East, Japan and Europe. In 2018, the revenue generated is 10.93 billion.
Annual report of Infosys
Also Check: Top 10 Non-Banking Financial Companies (NBFCs) In India 2018
Conclusion
The establishment of offices of best multinational companies has benefitted the country and the company alike. With an IMF predicted the growth rate of 7.4% in 2018, India is conducive for new companies to set up their operations and for existing MNCs to expand their existing businesses.
The best multinational companies boost economic development of the country and are in turn provided with a rapidly expanding market for their products.