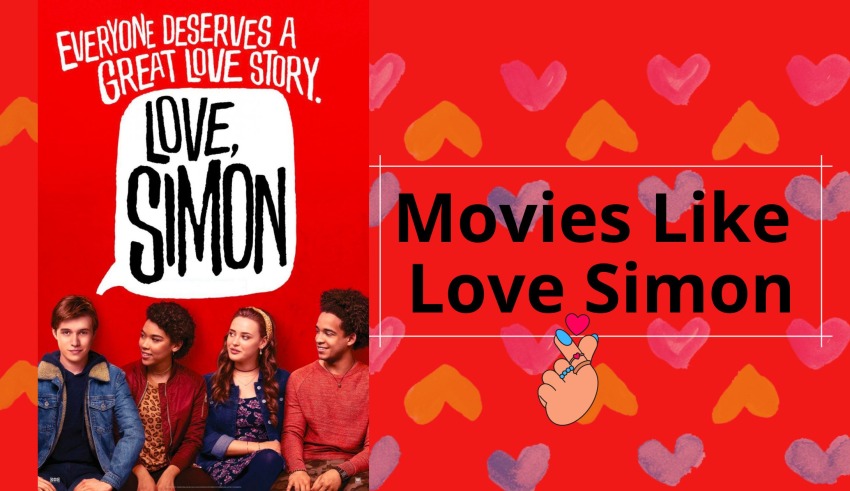 As we are all aware of how rom coms and coming of age plots have been on the blocks since the beginning of time. They have dominated world wide cinema since the 1980s. Best movies like Love, Simon and few others make sure to align the struggles of coming out about sexuality with regular teenage drama that we have seen while growing up, instead of making it more of a taboo.
However, we had to wait till 2018 for a Love, Simon to release. Love, Simon is a story that centers around Simon, a teenager and his struggle with coming out. This movie marked the beginning of how a person isn't being tortured, punished or bullies owing to his sexual identity.
So, if you have landed on this article and are looking for more movies like this, then this is indeed your one stop solution. Love, Simon brings up how important it is for us to address the LGBTQIA community, during teenage years. It changed their representation in teen movies forever.
There are movies like Call me by your name, Blue is the warmest color, which show how parents, society and others are not punishing you for your sexuality but, Love, Simon is a mainstream film for teenagers, with the storyline about a young boy coming out.
To be very honest, why wouldn't people like a teen flick like Love, Simon. Especially when it talks about something that has been so hush-hush in society.
So, to watch more best movies like Love, Simon, keep reading!
Alex Strangelove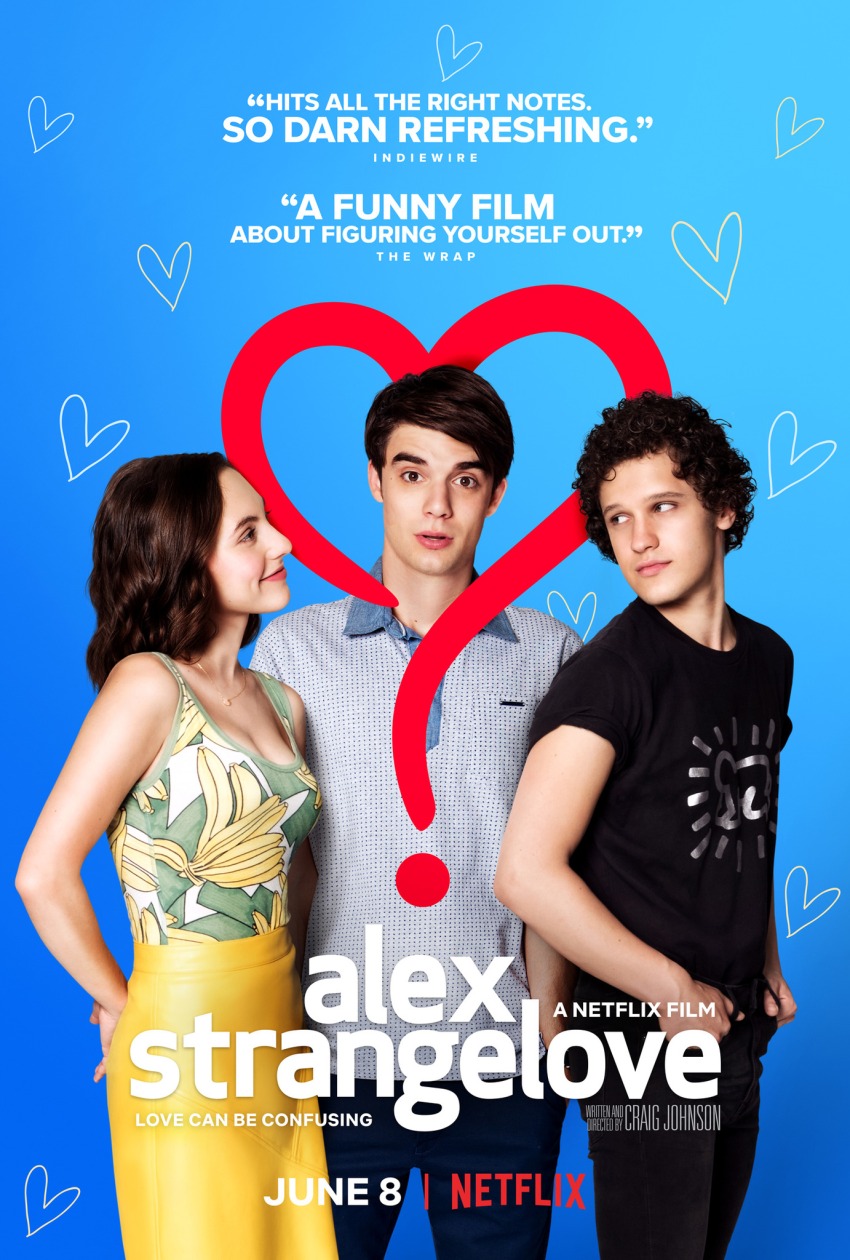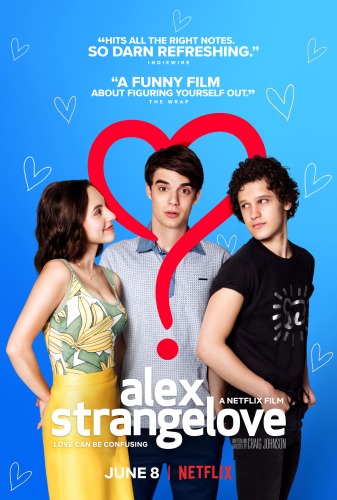 Available at Netflix
Alex Truelove is the protagonist in Alex Strangelove. Daniel Dohney plays him as a teen, whose world revolves around his friends, grades and other high school issues. But his other goals include getting into a physically intimate relationship with his girlfriend. So where's the problem? The problem lies in the fact that Alex has feelings for some other boy named Elliot, in school.
Alex Truelove is anything but subtle. It is described as a movie that wakes up self awareness aggressively. The movie is filled with one liners and bombs that make you sit tight, with your eyes glued. Eerily similar to Love, Simon, this movie should definitely top your watch list.
---
Call me by your name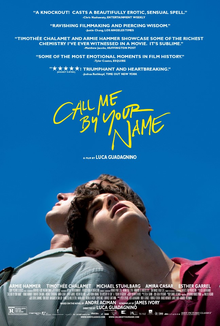 Available at Amazon Prime | Netflix
Starring Armie Hammer and Timothy Chalmette, Call me by your name centers around the story of one coming out. With steamy scenes and beautifully carved storyline, this movie is not the traditional style of John Hughes.
It is more about a young man having a summer, the impact of which will change his life. Owing to its R-rated themes, Call me by your name might not be able to attract a lot of actual teenagers, but the Italian setting and steamy hot romance makes a good watch for the adult audience.
---
The Thing About Harry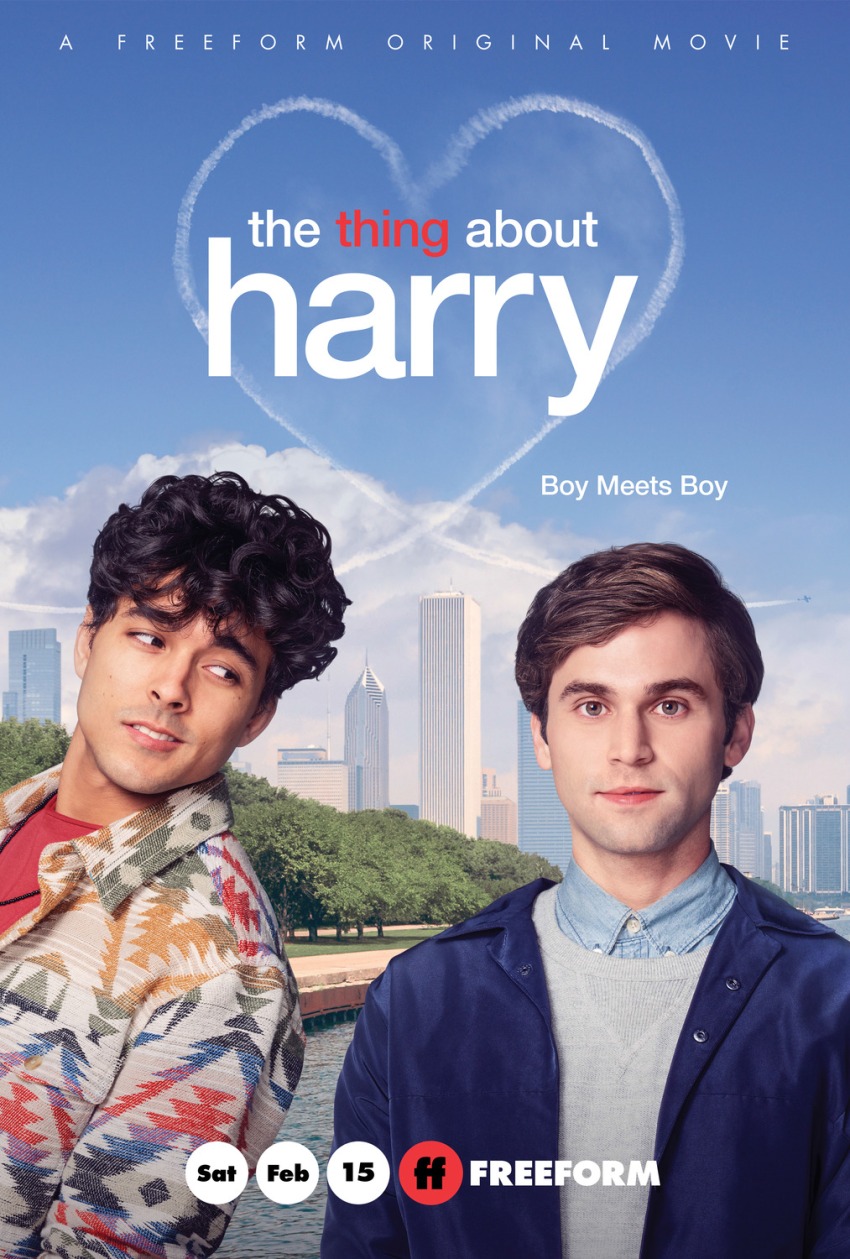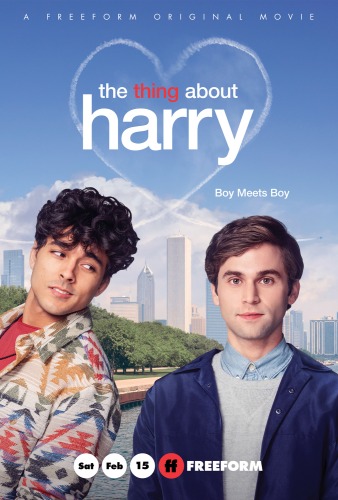 The Thing About Harry is undoubtedly the best movie for our young adult audience, as it is rated at TV 14. The intimate scenes here are not as aggressively shown as an adult film, but there are enough sexual references present in a subtle format.
With endearing characters, beautifully crafted friends and family, this movie is one of our top picks for the list of best movies like Love, Simon. With all the love and support from everybody in terms of coming out in the open and admitting to one's sexuality, The thing about Harry is another great mainstream romcom.
---
Latter Days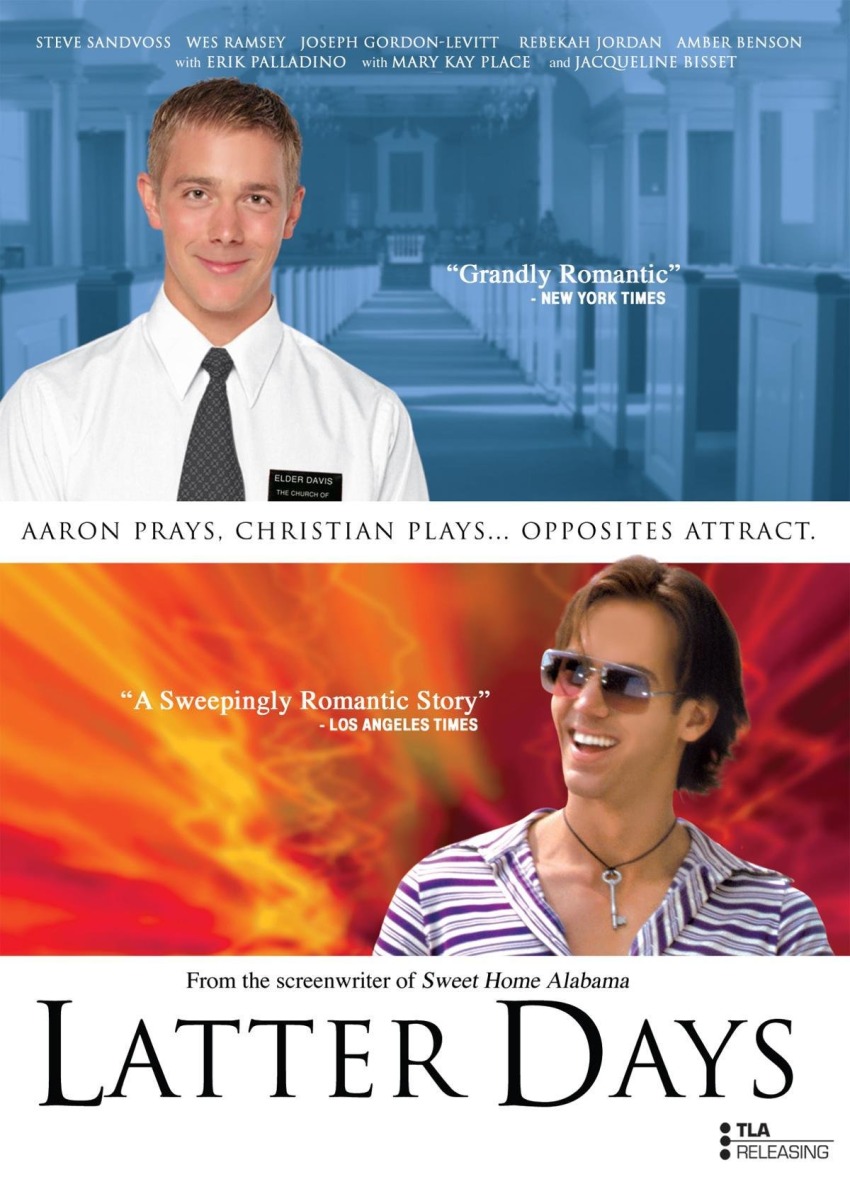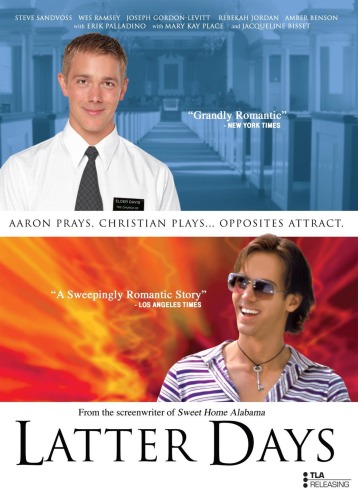 Available at Amazon Prime
Latter Days, released in 2003 was so forward for the crowd, that people from the audience expressed concern and disgust for it being too graphic. However, beyond the talks about the film, lies what the film is really about.
Latter Days portrays a story that shows love and life with a touch of lust. With every possible cliché, Latter Days also portrays sincerity. The crux of the movie is how two polar opposite people come together and fall in love. While doing so, their struggle with various other dimensions is what makes it so special.
Aaron playing Steve Sandvoss comes from a missionary family, where being gay is considered to be a massive sin. Wes Ramsey plays Christian, who is homosexual and has a very unapologetic way of life. With enough melodrama owing to the clash of cultures, we get a sneak peak of their lives.
What the movie beautifully unfolds is the various types of sexuality and how the society reacts to it. The film successfully depicts the failure of religion trying to hold a family together, in the long run. Another interesting detail about Latter Days is how it inspired a novel, instead of the other way round.
Latter Days should definitely be in your list of best movies like Love, Simon. We guarantee you a good time with this one!
---
The Perks of Being a Wallflower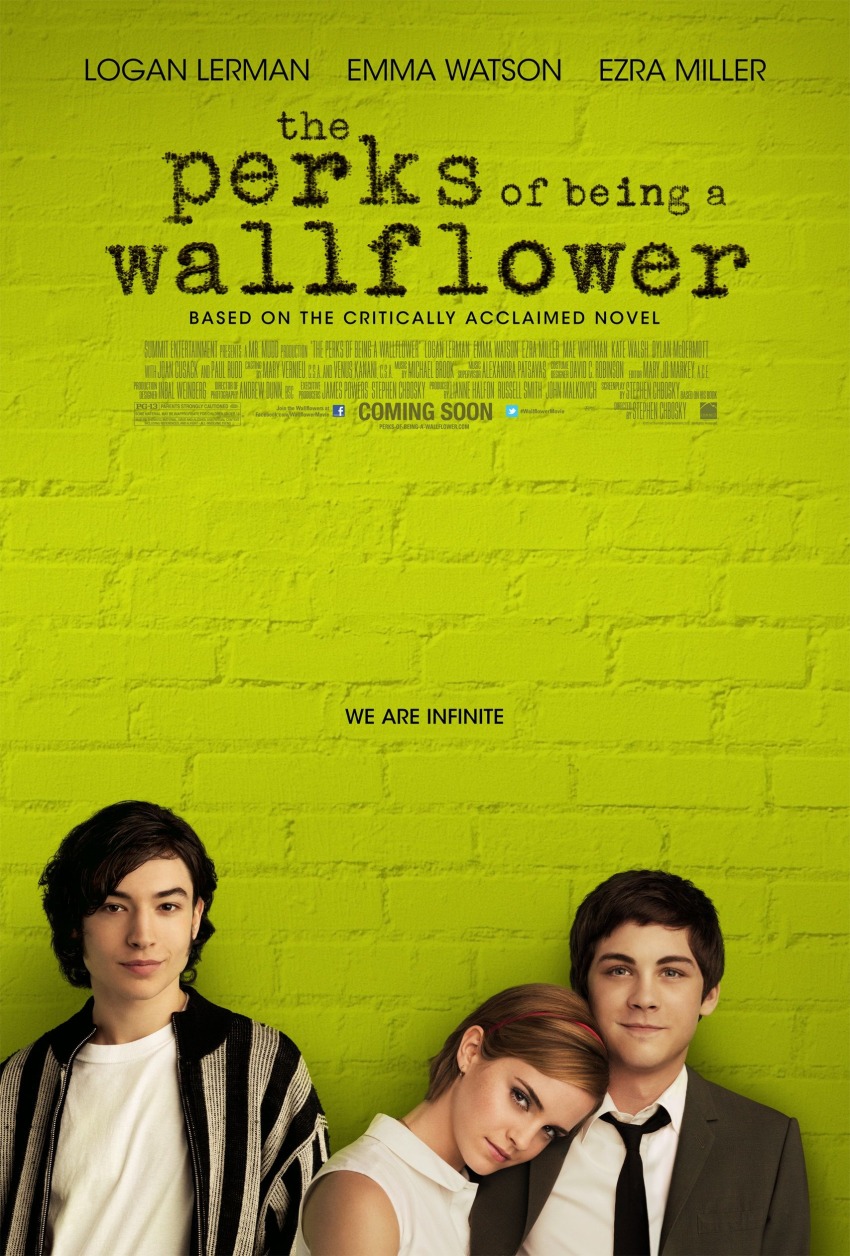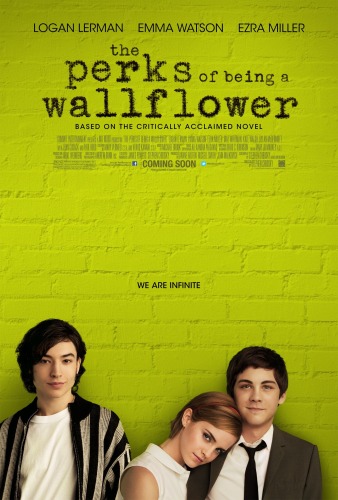 Available at Amazon Prime | Netflix
If you haven't watched Perks of being a wallflower, we can still guarantee that you have come across a quote which says "We accept the love we think we deserve". Yes, this is one of the most famous dialogues and rightly so, from this movie. It finely holds what the movie dearly wants to say and puts across. Stephen Chbosky not only directed the film but also wrote it.
This movie portrays a teenage boy trying to navigate through life, while coming of age. His emotional turbulence while dealing with the various complications of teenage is beautifully shown. Logan Lerman plays Charlie who is a freshman. His struggles make it difficult for him to find friends.
He meets Emma Watson playing Sam and Ezra Miller playing Patrick. Both of them are senior to him. With their support, friendship and love, he starts unraveling himself coming out of his shelf. However, he starts to feel a little out of place when his seniors cum friends start to prepare for college. What is interesting is to see whether Charlie goes back into his shell or not.
The movie has mental health, sexual assault, violence, homosexuality, abortion, love and friendship all carved into it. It beautifully goes through all the issues without putting too much emphasis on one. Some even complain of crying every time they see the film.
If you have in fact enjoyed watching Love, Simon then there's no doubt that you'll have a great time watching Perks of being a Wallflower. The reality along with the idealism shown in the struggles of character and their various conquests of problems is beautiful. People who have seen the movie have always related to at least one character.
---
I love you, Philip Morris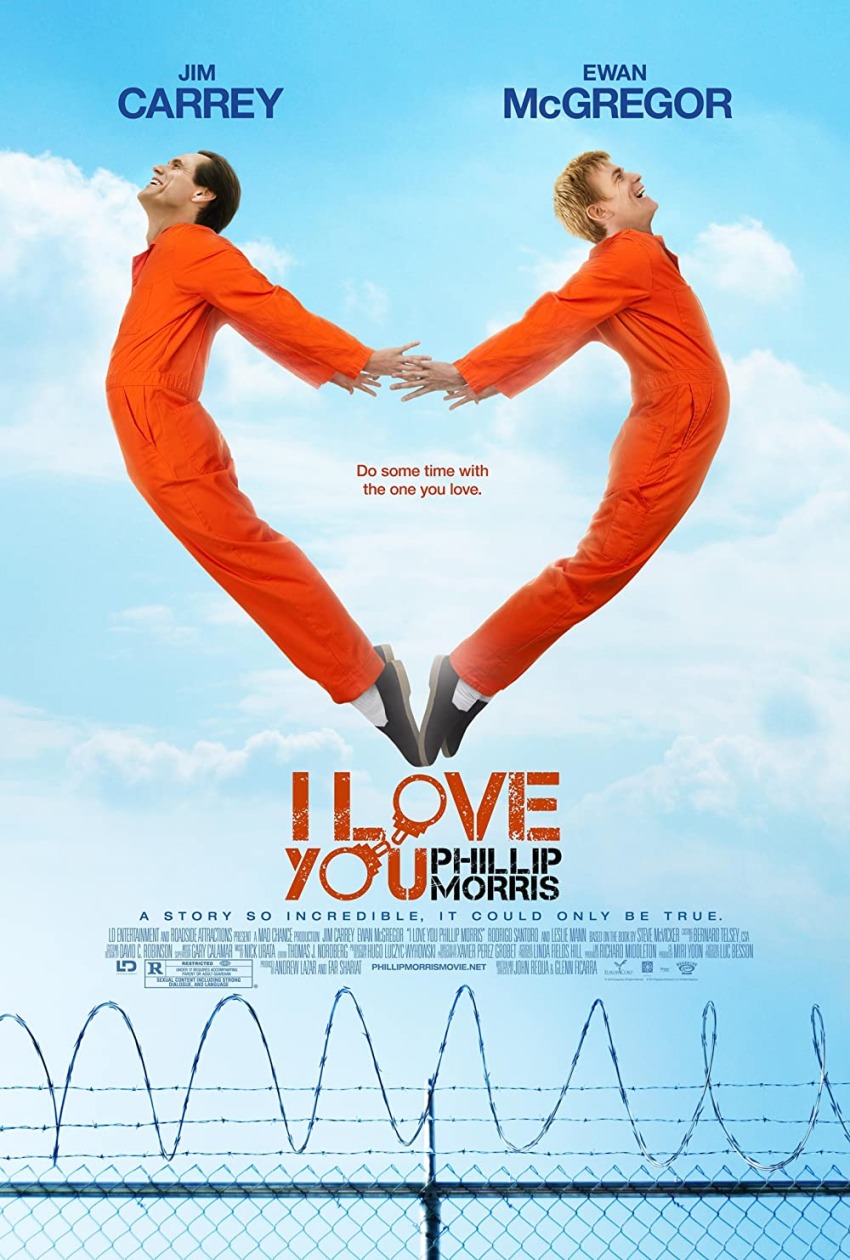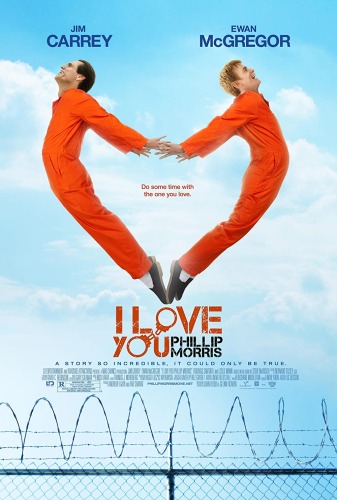 Available at Amazon Prime | Netflix
Well who doesn't love Jim Carrey? If you do like most of us, then the next movie on the list of best movies like Love, Simon is going to be your favorite one.
I love you, Philip Morris is a black comedy with quite a number of twists and turns. It is a mixture of stories about escaping from prison and love.
Coming to the storyline, this movie is about a cop who turned into a conman, coming out about his sexuality. He falls in love with a fellow inmate at the prison, after being caught. Now, the inmate he falls in love with is surely charming, but who can dare to be more charming than Jim Carrey himself? He effortlessly breathes through the movie and is bound to make you laugh with his theatrics.
With deception blended right in, this movie is ultimately a love story where both of the characters fall in lust at first sight, followed by falling in love with the idea of love.
This movie often confuses people as to what exactly it is about. Whether it's a comedy, a love story or social satire is open to your interpretation.
---
But I'm a cheerleader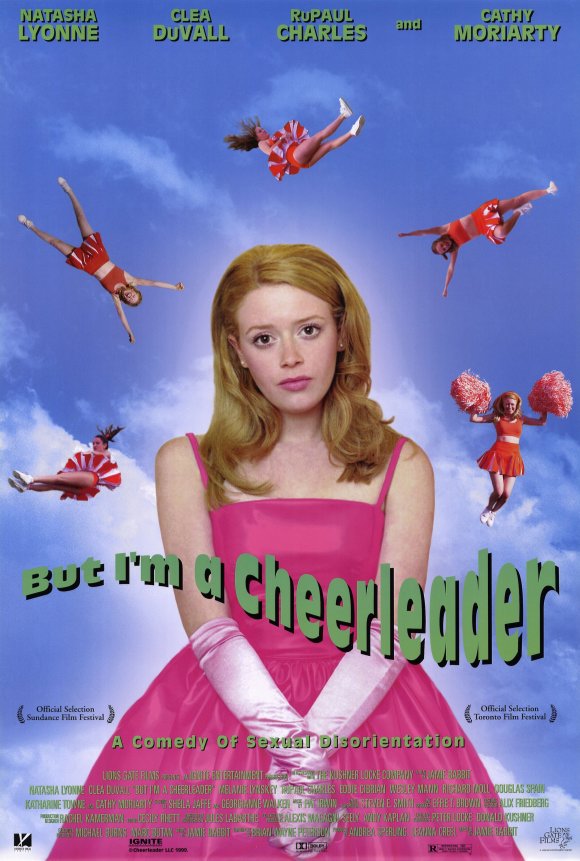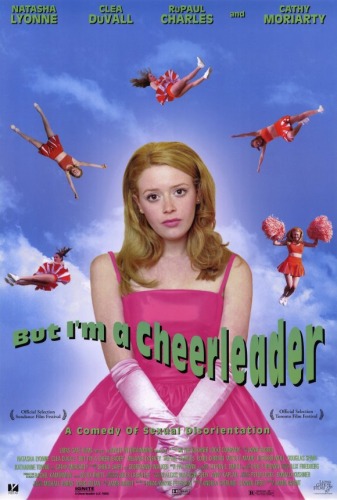 Available at Amazon Prime
But I'm a cheerleader starring an American Girl, Megan, who is a cheerleader and the girlfriend of the football team captain. Megan has everything that a girl in high school could dream of, however there is an issue. She is not very thrilled about getting physically intimate with her boyfriend.
Again, the audience can sense the problem when they see Meghan hugging and being over affectionate with her friends. Her locker only shows pictures of girls. Hence, doubts regarding her sexual identity starts to rise. 
When her parents and friends conclude that Meghan is homosexual, they take the decision of sending her to a camp titled 'sexual reorientation'. In this camp, Meghan would be expected to behave as the other heterosexual girls. Now one has to watch the movie in order to find out where the camp would be able to turn Megan's sexuality around or would she be tugged down by the charms of her companion Graham!  
---
Geography Club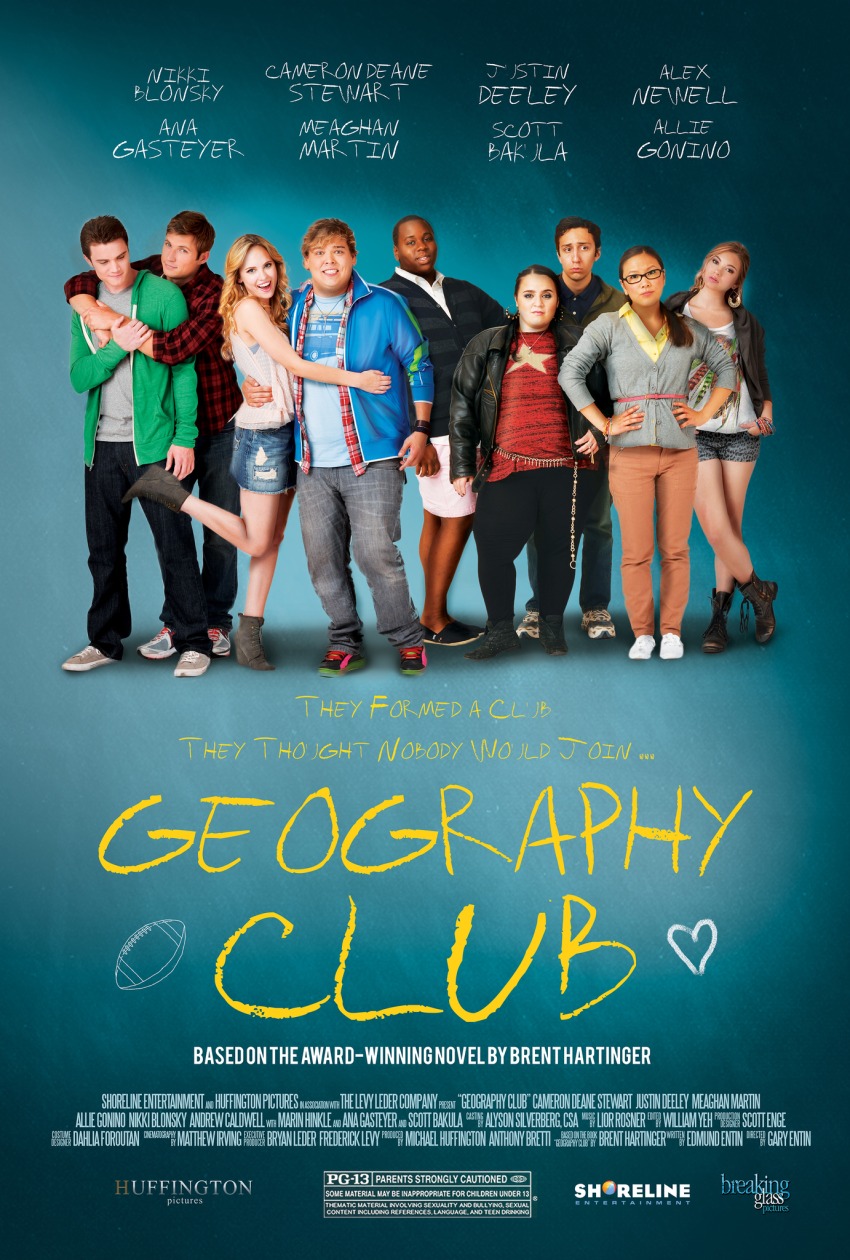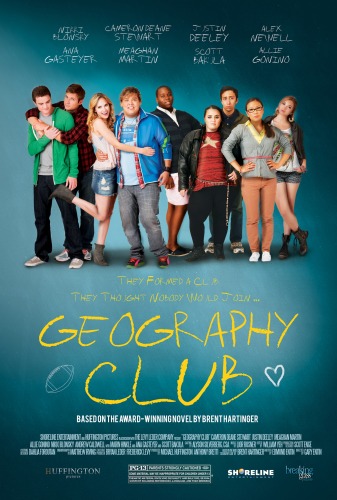 Available at Amazon Prime | Netflix
Next up on the list of best movies like Love, Simon is Geography Club. The movie opens with an entertaining American school environment. Although we know how these movies usually go through, this one breaks the stereotype. It puts an end to the old sexual patterns and brings forward a new way.
When few students of the school figure out that they have various sexual identities, they form a club known as 'Geography Club'. In this club, they can discuss their orientations without any hesitation.
With excellent performances from the actors, the development of the characters along with the script is very amusing. With several twists, more so towards the ending, Geography club is highly recommended for people who enjoyed watching Love, Simon.
---
Weekend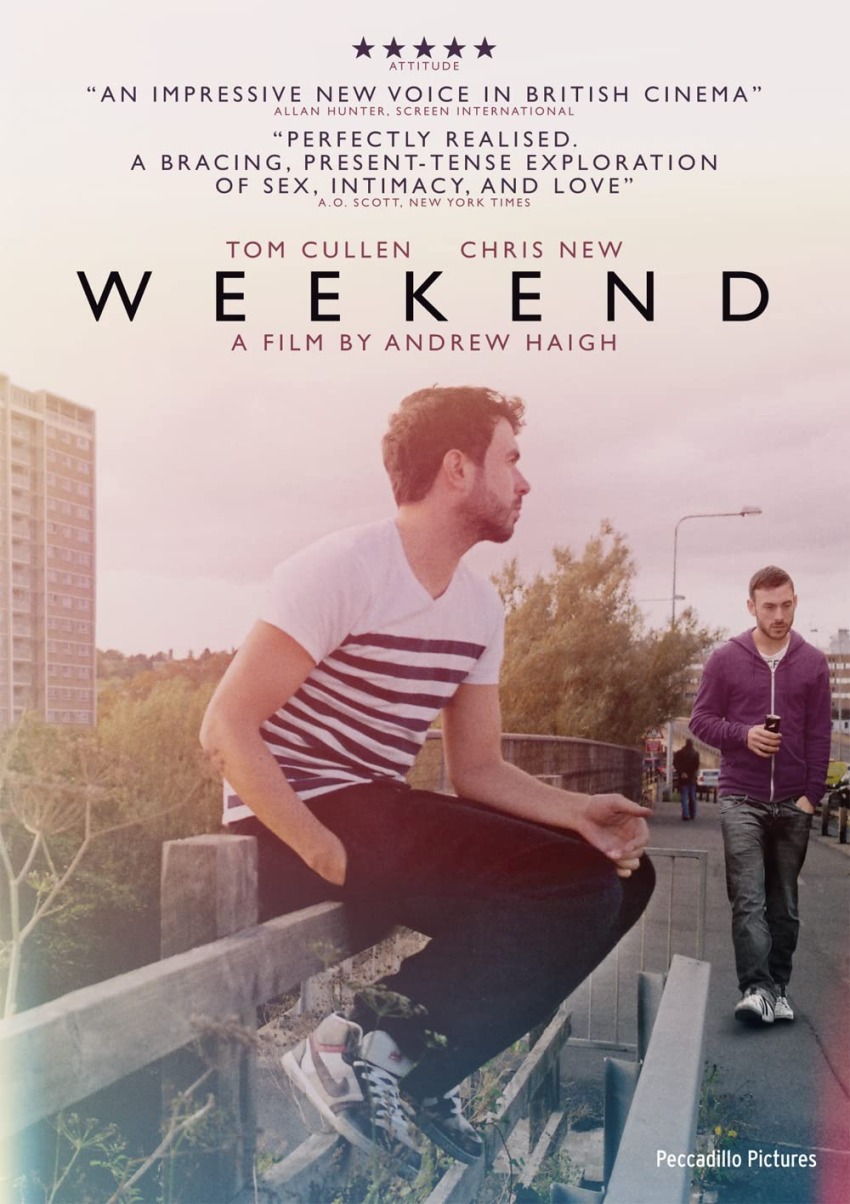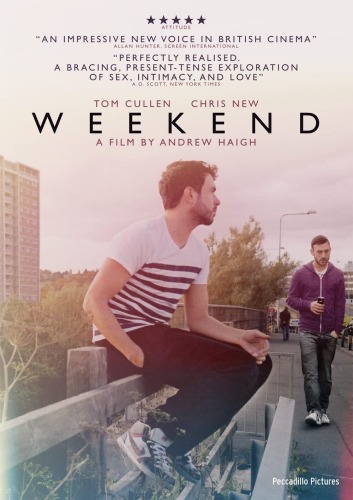 Available at Amazon Prime | Netflix
Weekend premiered at the SXSW festival in the US 2011. This critically acclaimed British romantic drama is directed by Adam Haigh. Adam Haigh's claim to fame is the HBO drama series Looking.
An intimate and sensual relationship between two men is the plot of the movie. This relationship becomes an experience for a lifetime. Tom Collins, playing Russell, grew up as an orphan. Things start to take a different road when he meets Chris New, playing Glen. Glen is a coming of age artist, who is quite extrovert and quirky.
The two of them grow affection and are seemingly very fond of each other. However, the big bomb is explored when Glen lets Russell know that he would be leaving in the next 48 hours. Thereafter the movie centers around how they decide to spend the remaining time together.
With a small budget, the film turns out to be hugely successful. It portrays and gives out the feeling of intimacy coupled with isolation. Exceptional acting is one of the main reasons why the film did so well. This gem of a movie is stunningly charming and is bound to leave an impression on your mind, even after days of watching it.
---
Edge of Seventeen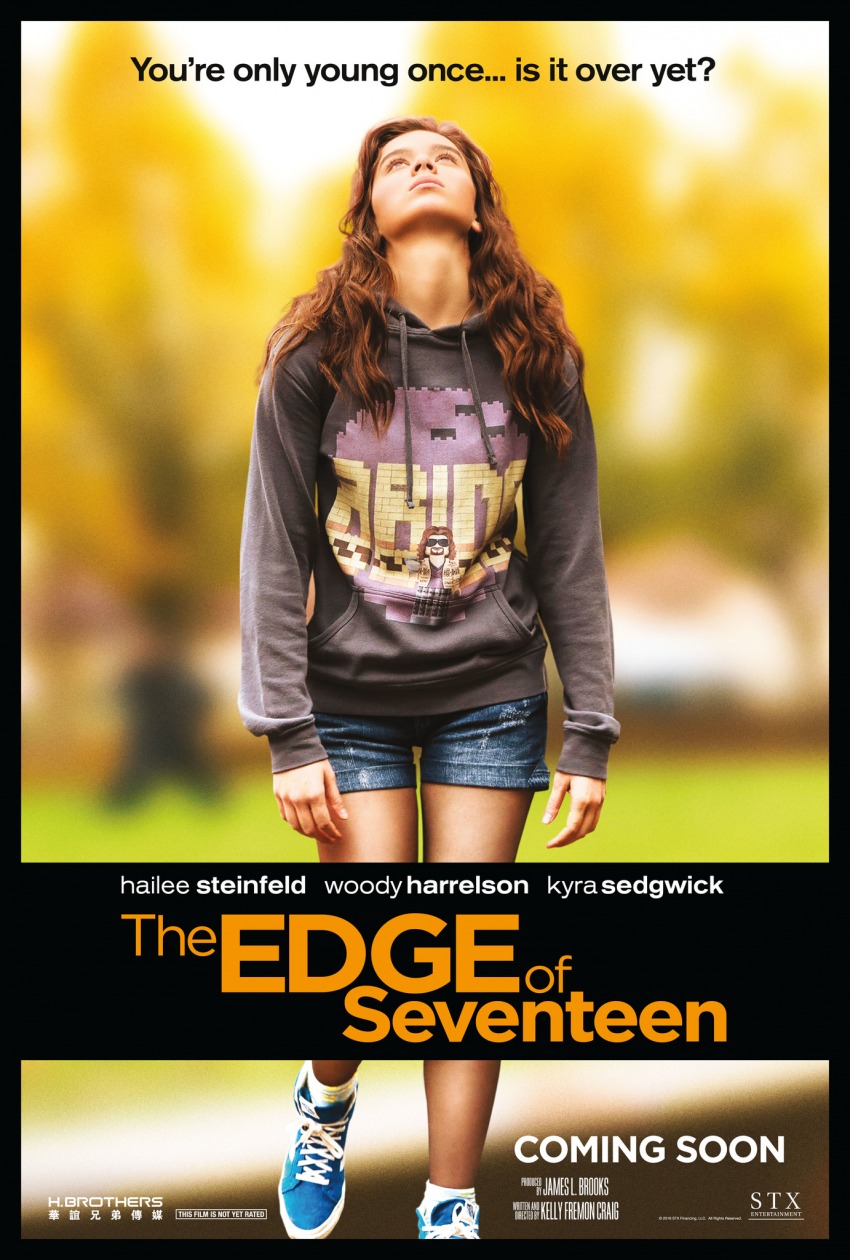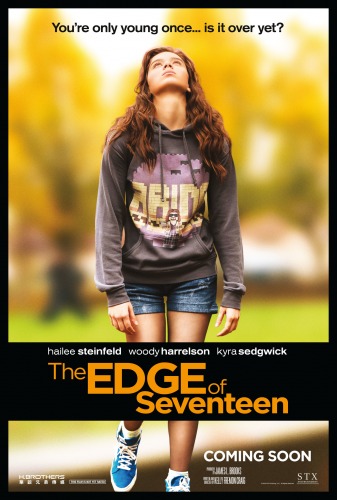 Available at Amazon Prime | Netflix
This is not The Edge of Seventeen which was released in 2016. Edge of Seventeen is a 1998 movie that talks about a gay person and shows the coming of age drama mixed with comedy. The teen in this movie works at an amusement park in Ohio during the early summer of 1984.
Eric, a guy who is obsessed with music, tries to save money for college. He, along with his best friend Maggie, start working in a fast food restaurant in that amusement park. There, they become friends with their lesbian manager Angie and another colleague named Rod.
Rod and Eric develop a relationship where they flirt with each other. If you have loved Love, Simon then the chances of you love Edge of Seventeen is also very likely.
Conclusion
Here's our list of best movies like Love, Simon, which we have curated very carefully, so you don't have to go. If you had a gala time watching that, we are sure that these movies should most definitely be on the top of your watch list.
Grab your popcorn and set your weekend aside for these wonderful ones. Let us know your favorite pick of the list. Also, do tell us if we have missed any. Have a great time watching these wonderful movies