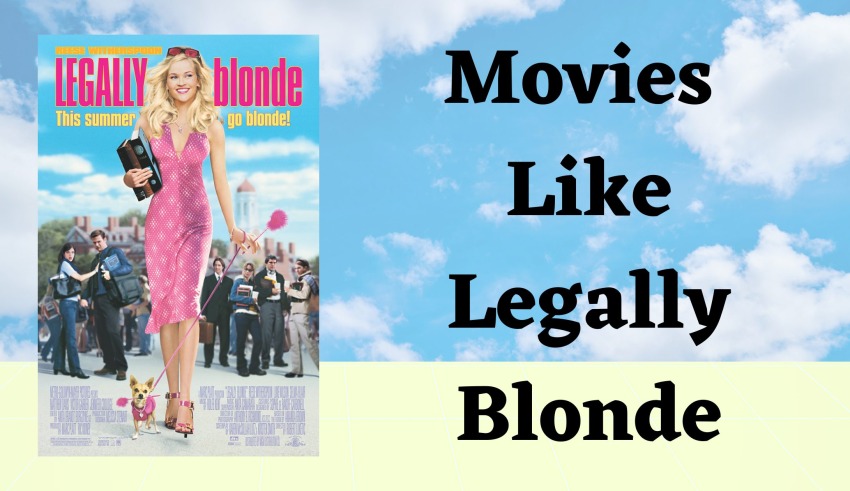 An article like this is mandatory this year, as Legally Blonde completes 20 whole years! Reese Witherspoon walked into our lives back in 2001 and has not left ever since. With her "I object!" and "What,  like it's hard?" Elle Woods, popularly known for her sass and smartness, has forever left a mark in all of our lives. Movies like Legally Blonde fall into a category of cinema that tend to stay with us forever.
Legally Blonde starts and sweeps through narrating the journey of Elle Woods played by Reese Witherspoon, to Harvard Law School from her California house. The reason why she goes there is not only to pursue law but to prove that she is just sincere and serious about being a wife material. Even though she's aware of a certain engagement taking place between the man he loves and a girl named Vivian, nothing could stop her.
She pretty much separates herself from the crowd, immediately after entering the campus as a Malibu Barbie and grows to be the center of attention. To celebrate 20 years of Legally Blonde, we have come up with a list of movies like Legally Blonde that we believe are too good to miss out on.
Here is the list of the 10 best Movies Like Legally Blonde To watch in 2022.
Mean Girls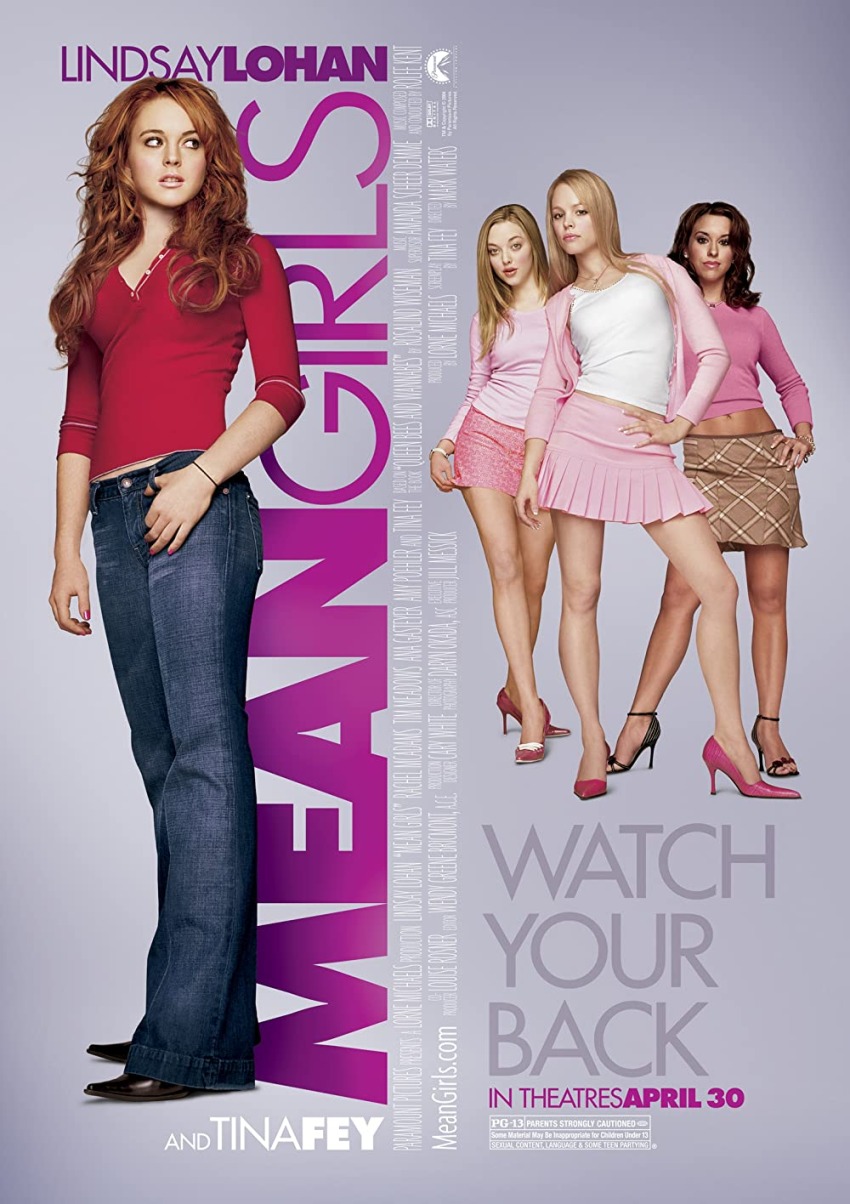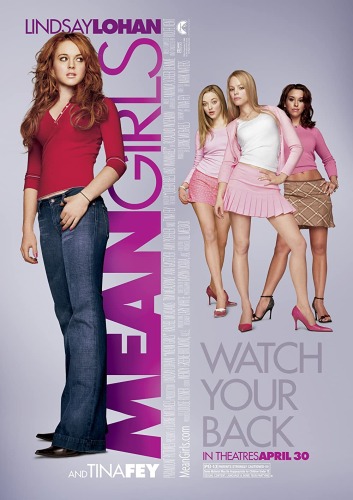 Available at Amazon Prime | Netflix
Yes, that's correct. Mean Girls has to top the list when we are talking about entertaining movies like Legally blonde. If you are in fact in love with Elle Woods, Cady Heron wouldn't be far away. Quite similar to Elle, Cady is the new entrant, trying to gain the acceptance of the most popular group on campus. The commotion begins when Cady falls for the infamous plastic girl Regina's (played by Rachel McAdams) ex boyfriend, ensuring a typical teenage drama.
The movie gives you a clear taste of fashion of the early 2000s. A wide range of long lasting dialogues and one liners, will keep your eyes grabbed to the screen. It ends with Cady taking up a stand for something that's more important to her in life than being with mean girls in a school to be famous.
---
The Devil Wears Prada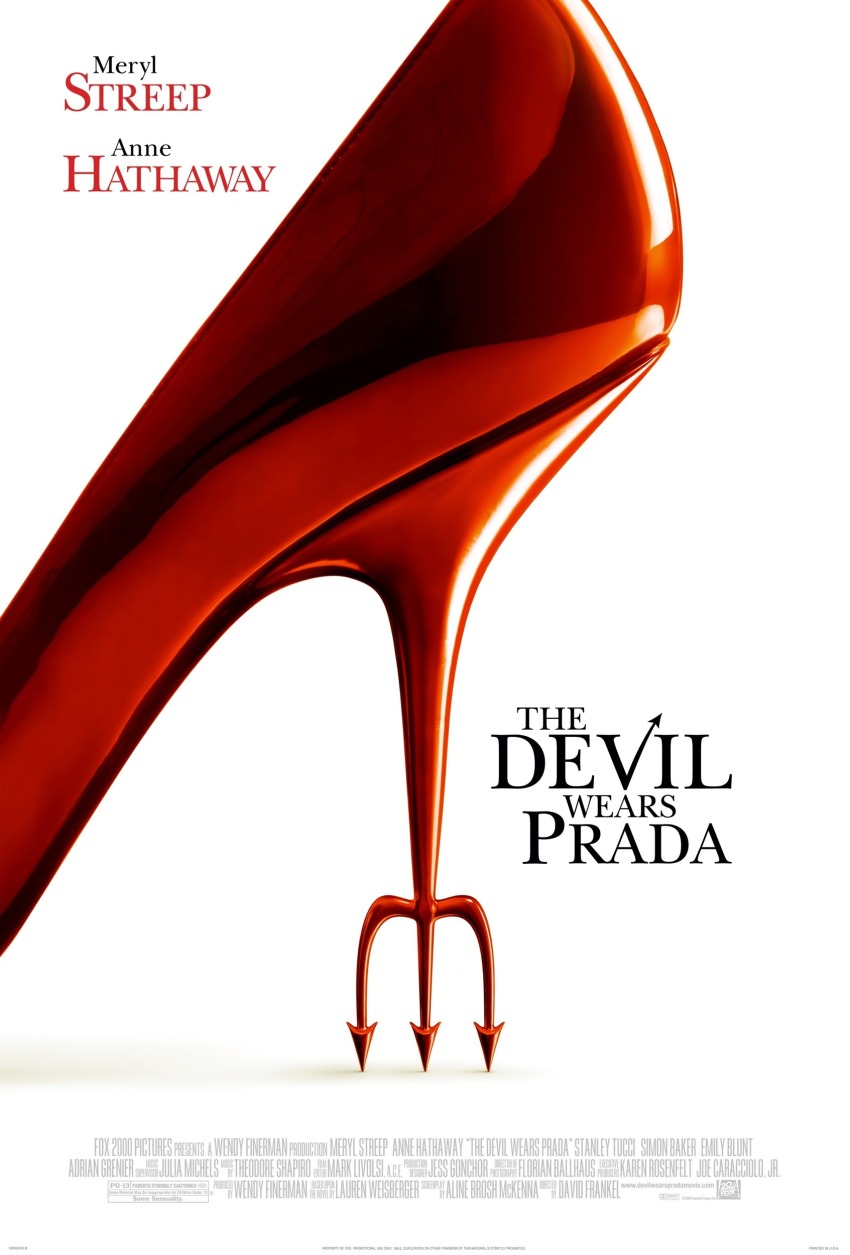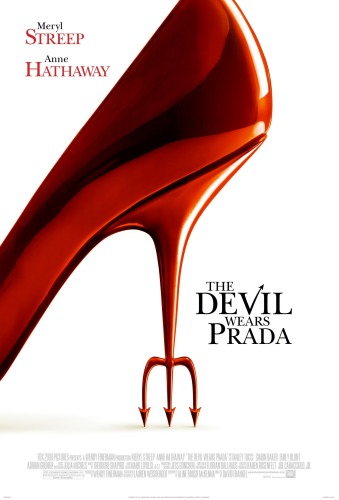 Available at Amazon Prime
On the list of 10 best movies like Legally Blonde, we present the very talented and gorgeous women Anne Hathaway and Meryl Streep in The Devil Wears Prada. Meryl Streep portrays the ultimate uptight boss Miranda Priestly, who happens to be the chief editor of the biggest fashion magazine.
How the fashionably challenged Andy, played by Anne Hathaway became the best assistant Priestly ever had requires you to watch it ASAP. We are sure you won't regret watching as this is one of the most entertaining movies of all time. With all the hard life lessons, extravagant and classy clothes, this definitely deserved to be on the list of best movies like Legally Blonde.
---
Clueless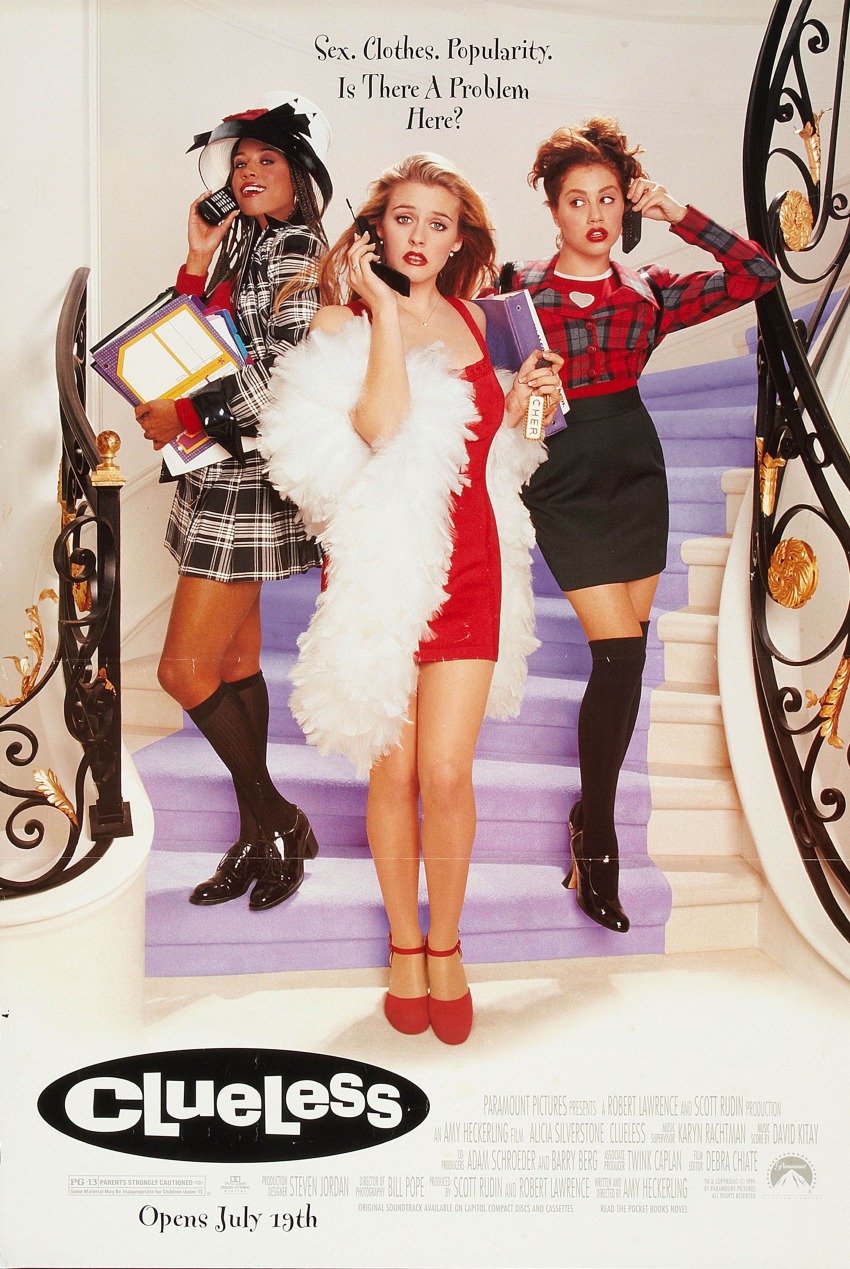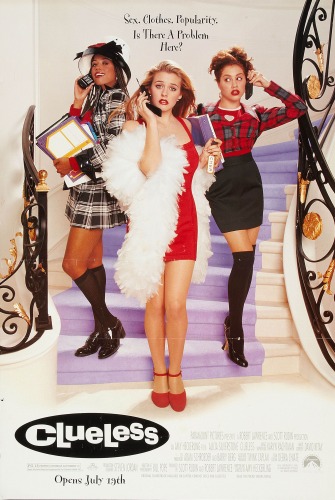 Available at Amazon Prime | Netflix
With an IMDB rating of 6.8, Clueless remains on the list of our top favourites of all time. The very rich, daddy's little princess and high school popular Cher Horowitz played by Alicia Silverstone, successfully set up two teachers based on her matchmaking skills; she goes on to believe that she can take over the world.
Tai, a new girl walks into her high school and automatically grabs her eyes as her new project or as she would like to call it 'social charity'. The movie progresses as Cher gives Tai a makeover, to transform her into a socialite. However, trouble starts creeping in when Tai's makeover brings too much of a revolution as people begin to like her more than Cher.
With Brittany Murphy and Paul Rudd, Clueless rightly fits on the list of 10 best movies like Legally Blonde as it has been regarded as the most coming of age films in modern times.
---
Miss Congeniality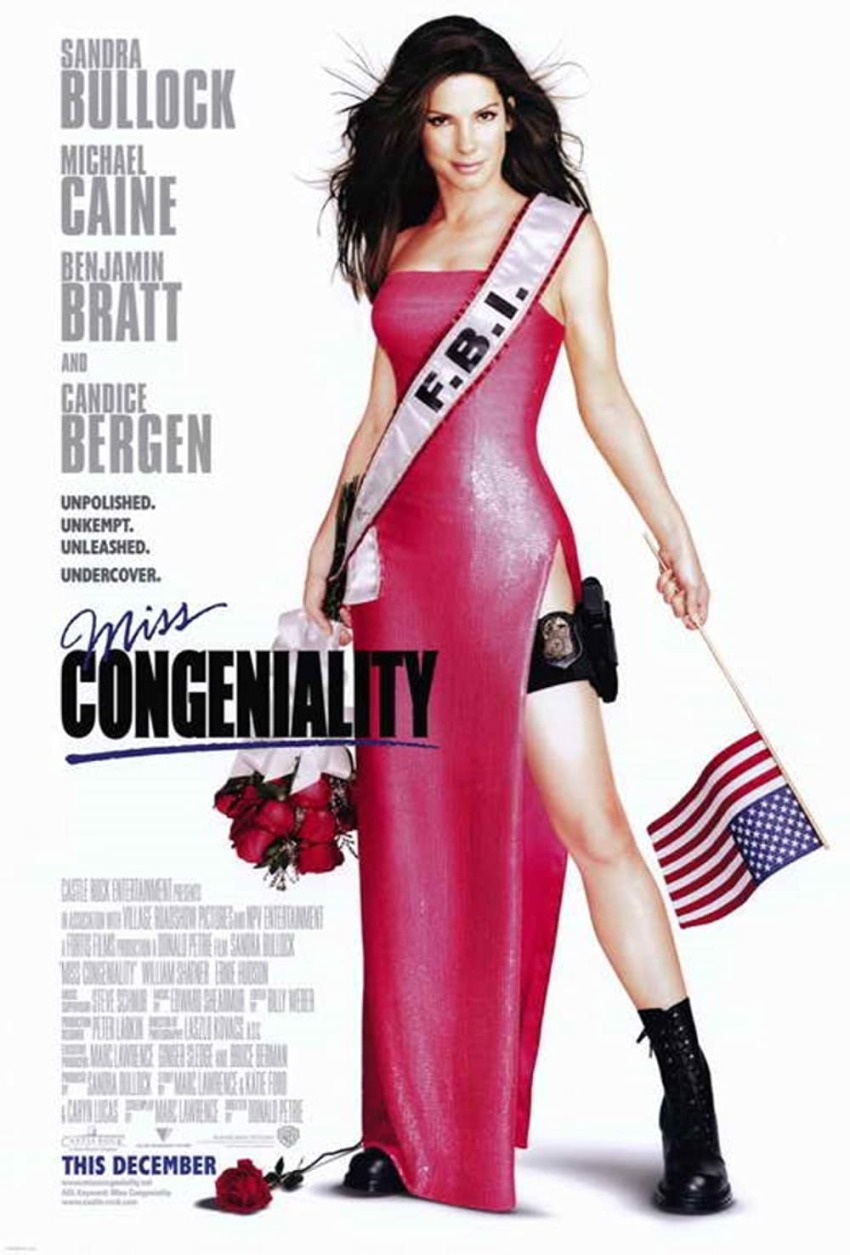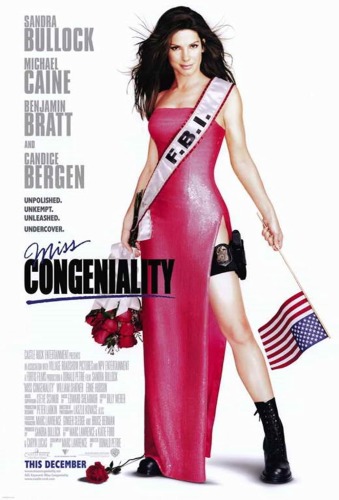 Available at Amazon Prime | Netflix
We cannot deny that Sandra Bullock is one of our absolute favorites. So the list of best movies like Legally Blonde cannot go without involving Gracie from Miss Congeniality. Gracie, an FBI agent, played by Sandra Bullock, is concerned with threats given by terrorists related to bombs and other explosives.
When the life of Miss United States falls in danger, Gracie is their person of choice to go undercover. To see whether she'll be able to go undercover and embrace her femininity while simultaneously saving the beauty pageant winner, as she has never performed any girly activity in her life, is a treat to your eyes.
With Rotten Tomatoes and Metacritic ratings of 42% and 43% respectively, Miss Congeniality stars others like Michael Caine, William Shatner and Candice Bergen in prominent roles. For Bullock's brilliant performance in the film, she was nominated for Golden Globes awards, the year after 2005. Add this to your list and give it a go!
---
10 Things I Hate About You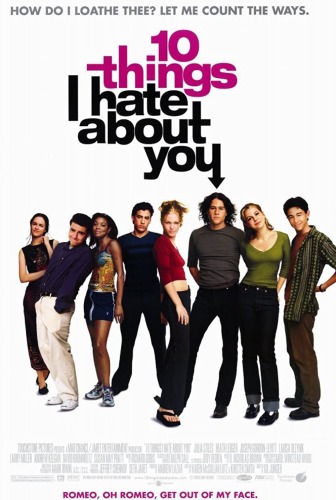 Available at Amazon Prime
Aah, Heath Ledger and Julia Stiles! Two sisters, Kat and Bianca played by Julia Stiles and Larisa Oleynik respectively are sisters separated by their personalities and united by their father's dating rules.
Their dating rule consists of Bianca being able to date only and only when her elder sister Kat goes on a date as well.
An entire plot has been cooked up, where Kat is all set to be taken out by Patrick Verona played by Heath Ledger. Patrick has been in talks for gulping down a live duck once. Kat discovers herself to be falling in love with Pat. The name of the movie is thus based on the poem written for this couple – 10 Things I Hate About You.
One of most successfully enjoyable teen drama movies of all times, 10 Things I Hate About You has an IMDB rating of 7.3/10 and 70 on Metacritic.
---
She's The Man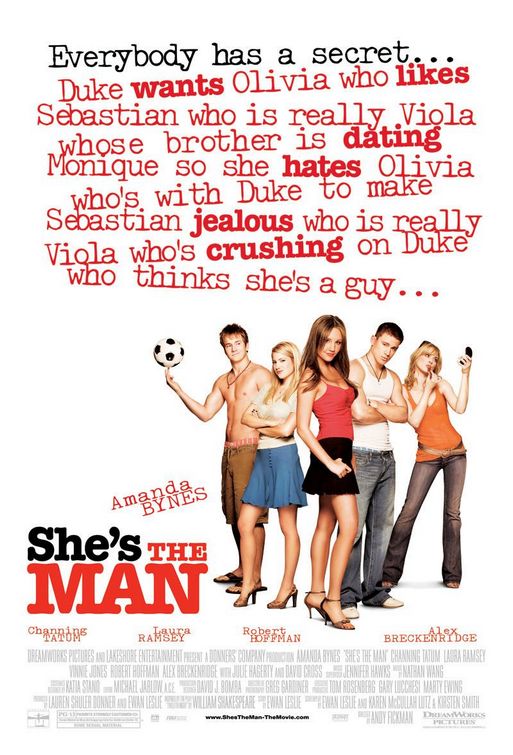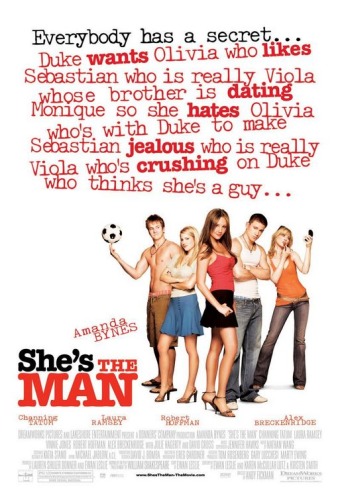 Available at Amazon Prime | Netflix
Next on the list of best movies like Legally Blonde, comes Andy Fickman directed She's the Man. This teen comedy conjugated with sports as a part of their theme, starts with Amanda Bynes playing Viola, dressing up as a boy to go on an adventure, when her twin brother Sebastian takes the decision of skipping school for a day.
Inspired by Twelfth Night written by Shakespeare, this teen romance drama starts to spice up when Viola falls in love with her brother's roommate, who is in love with another girl, who in turn is in love with Sebastian. Quite a story, isn't it?
However, much to Amanda Bynes's unpleasantness, she went through depression sometime after the film was shot. She shared her experience of seeing herself as a girl being a boy.
---
Sweet Home Alabama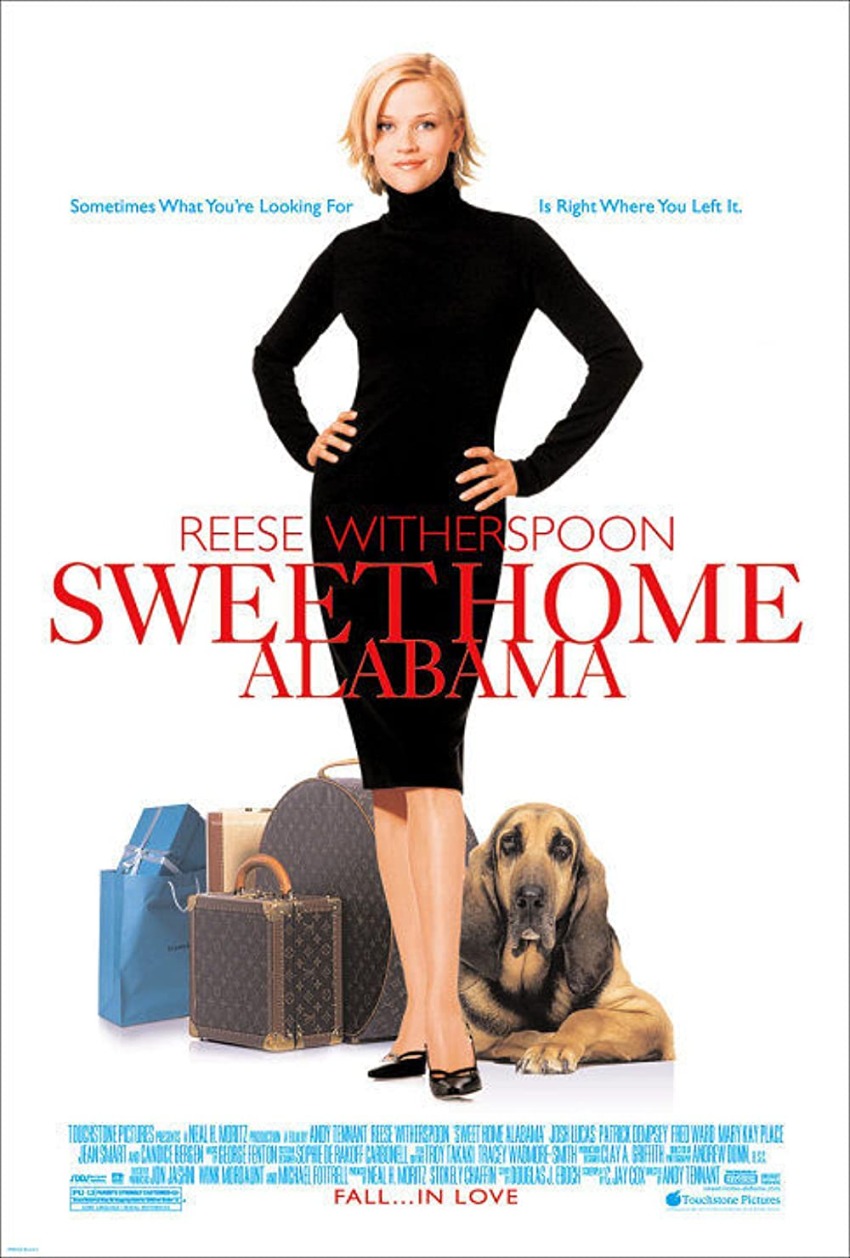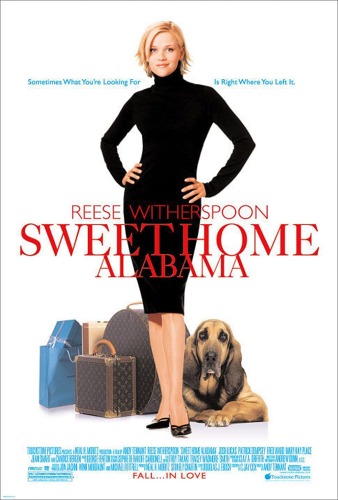 Available at Amazon Prime
Another movie starring the lovely Reese Witherspoon on the list of 10 best movies like Legally Blonde- Sweet Home Alabama. Andy Tennant in this romantic comedy starts out by showing how Melanie, played by Witherspoon, has hit the jackpot by getting engaged to the most eligible bachelor, who has presidential ambitions. She herself is a fashion designer and a socialite.
Now, for the much awaited twist of the story. Melanie is already married to a native man of Alabama, who shirks away from signing the divorce papers. As she moves back to get out of the trouble, things start to become more complicated.
Sweet Home Alabama won two awards from the Teen Choice Awards and was very well appreciated by the audience. However, the Rotten Tomatoes rating is not so high, with a 38%.
---
The House Bunny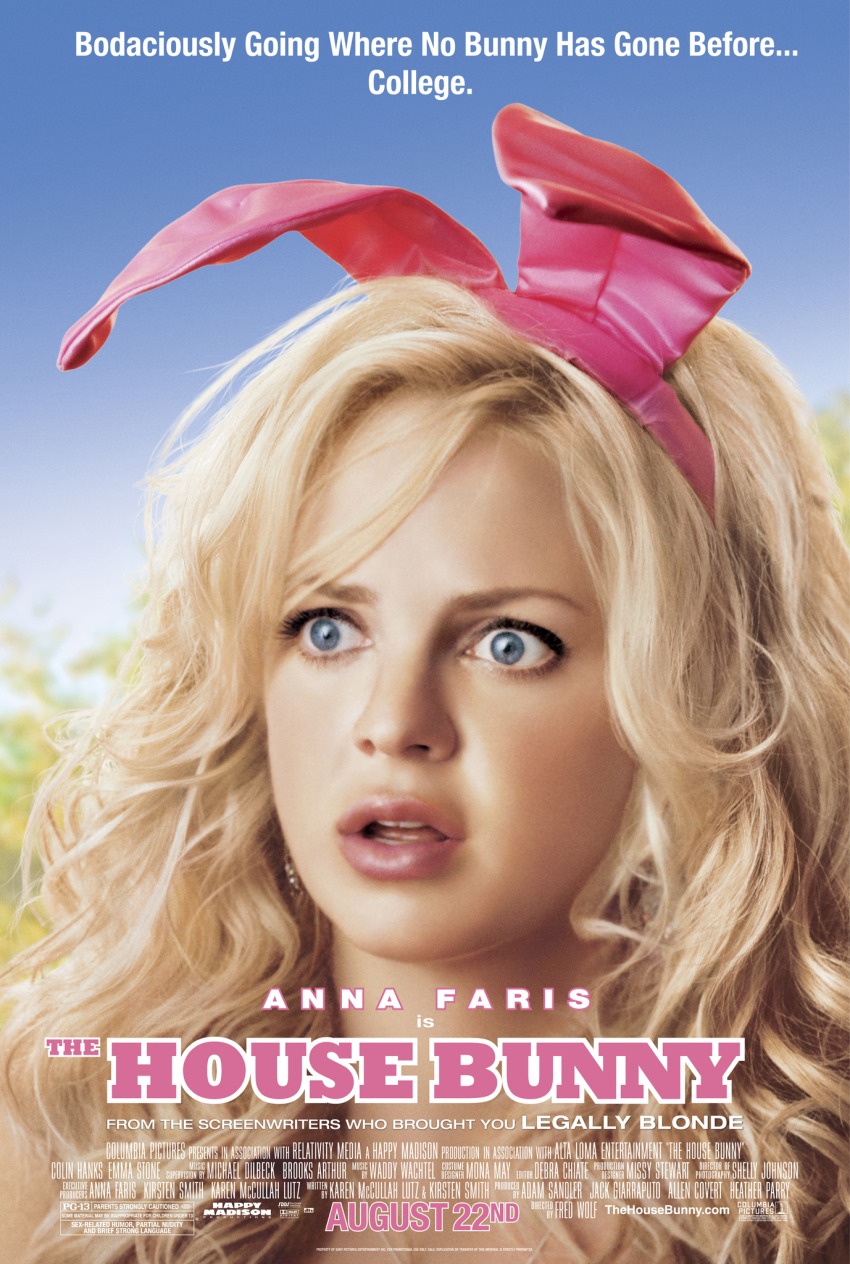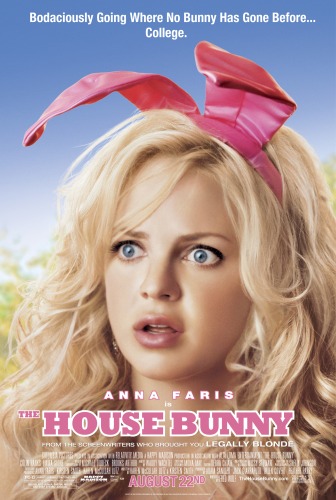 Available at Amazon Prime | Netflix
The House Bunny stars Anna Faris playing Shelly Darlington. It starts out with 27 year old Anna Faris being thrown out of the Playboy Mansion on her birthday, because she is now 'too old'. All Darlington knew up until that point was glamour and artificial happiness that comes with us.
She is lost because she is trained for absolutely nothing and has no direction whatsoever. Later, after interacting with a gang of sorority girls she discovers her actual voice from within. These sorority girls do not fit into the group of being popular or attention seekers in a stereotypical manner. After recognizing her true self  she molds these geeky girls and herself into sorority sisters.
This movie and Anna Farris's performance have been critically acclaimed, even though the movie has been the receiver of mixed reviews. With 43% and 55% on Rotten Tomatoes and Metacritic respectively, this movie is very good for a one time watch.
---
The Intern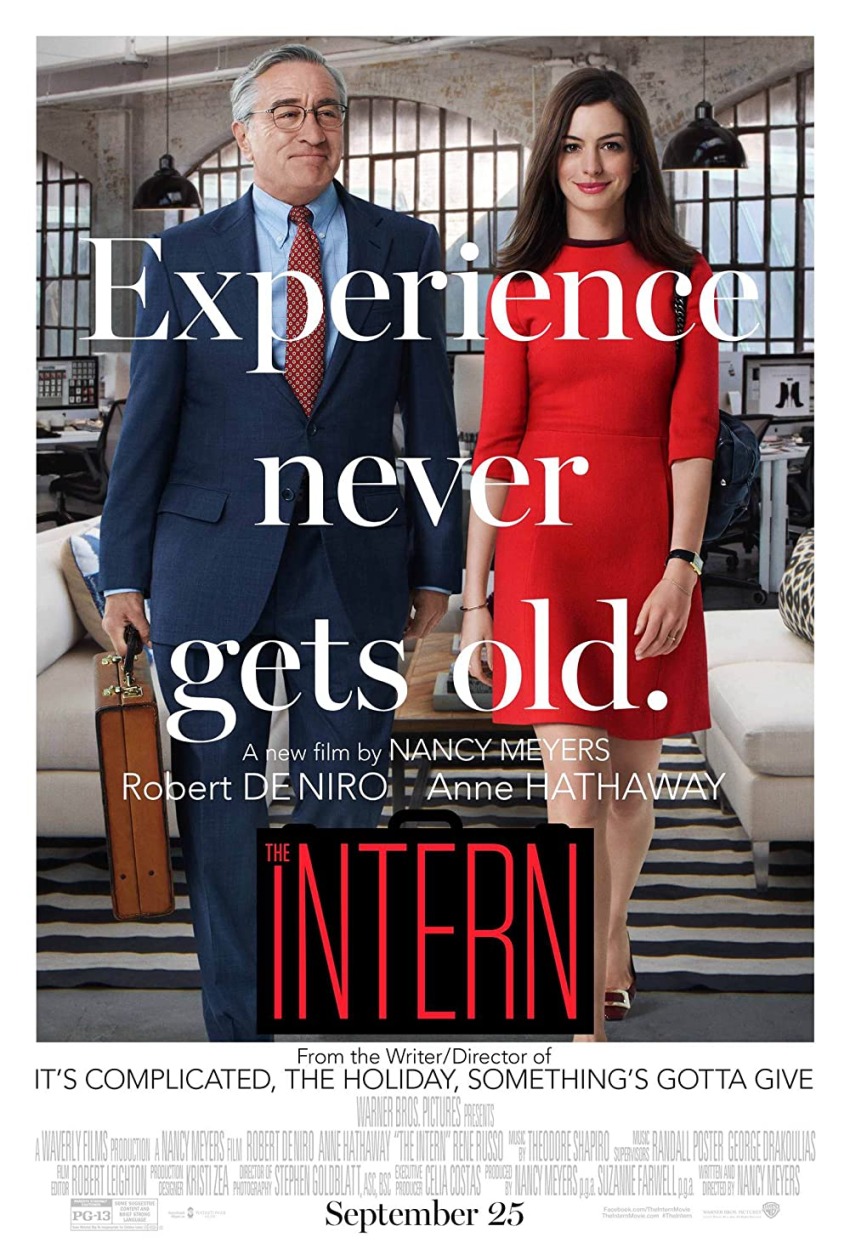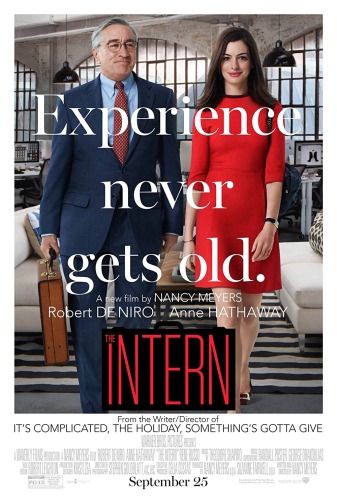 Available at Amazon Prime | Netflix
Anne Hathaway and Robert Deniro starrer The Intern is next on our list of 10 best movies like Legally Blonde. We watch movies mostly to entertain ourselves but, sometimes they also come with a message.
The one which has both can be termed as a complete package. The Intern rightly offers you a mix of entertainment and moral lessons. These feel good movies are fun to watch and always teaches you something. With the correct hint of comedy, romance and moral boost, The Intern always manages to stand out.
This Nancy Meyers directed movie gives a subtle hint of reality mixed with a little bit of magic. This movie is filled with new ideas and rules of the work environment and how to balance both and still be human.
The ways of how this new generation maintains work life balance along with a life of their own is portrayed quite beautifully in the movie. As we all know, starting a new job can be very exhausting. More so when you're retired. Ben Whittaker, played by Robert De Niro, does that effortlessly.
He eagerly took the opportunity to become an 'intern' at an online fashion website, founded by Jules Ostin, played by Anne Hathaway. De Niro quickly becomes popular and engages well with his young colleagues. His charm, along with his sense of humour, wisdom and intelligence pursues Ostin to develop a special bond with him. It has high ratings and is one of our personal favourites of all times.
---
Sydney White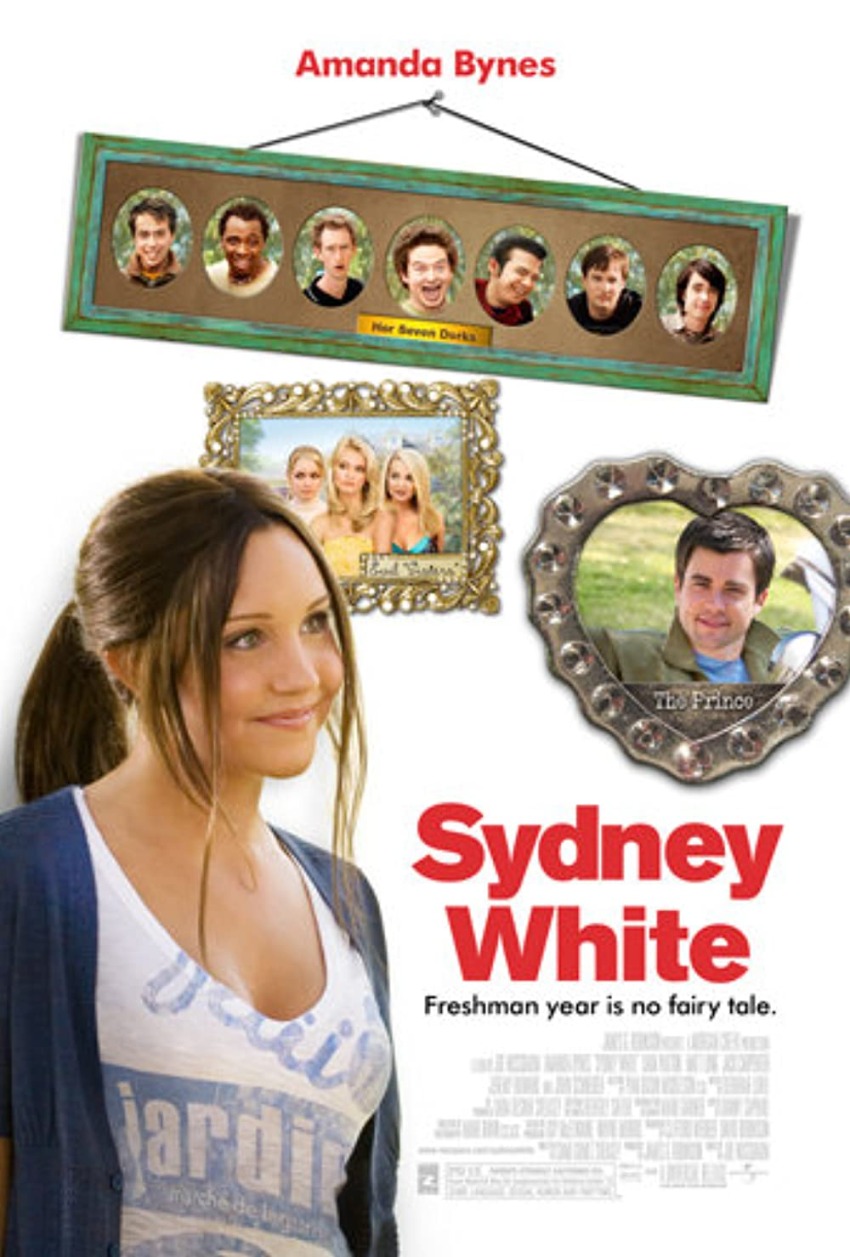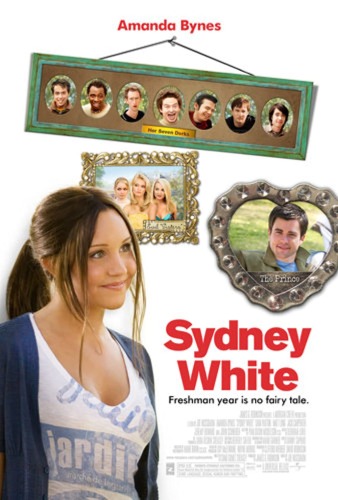 Available at Amazon Prime | Netflix
Are you looking to watch more movies like Legally Blonde? Next on the list of best movies like Legally Blonde, we present to you Sydney White. Sydney White is played by the very talented Amanda Bynes. White joins college with the intention and ambition of joining sorority, which is actually her late mother's legacy. After joining the college and facing a lot of hardships, she realizes that her prime is long gone. Sara Paxton playing Rachel Witchburn is the one who has taken over the entire campus and is an iron lady of the present sorority. Everything around the campus and in sorority has had major transformations.
Not much time has gone by that Witchburn realizes Sydney can be a threat to her position. So she starts to think of ways to keep her at bay. She keeps doing that even though Sydney completes the initial tasks taken up by her. Soon after, she joins the forces with 7 others in order to free her school from the rule of Rachel and her army.
The movie Sydney White, elaborately known as Sydney White and the Seven Dorks delivers a light hearted and clear fun filled entertainment drama. It is often regarded as the rewatch of Snow White and the Seven dwarfs, based on modern settings.
---
Legally Blonde 2: Red, White & Blonde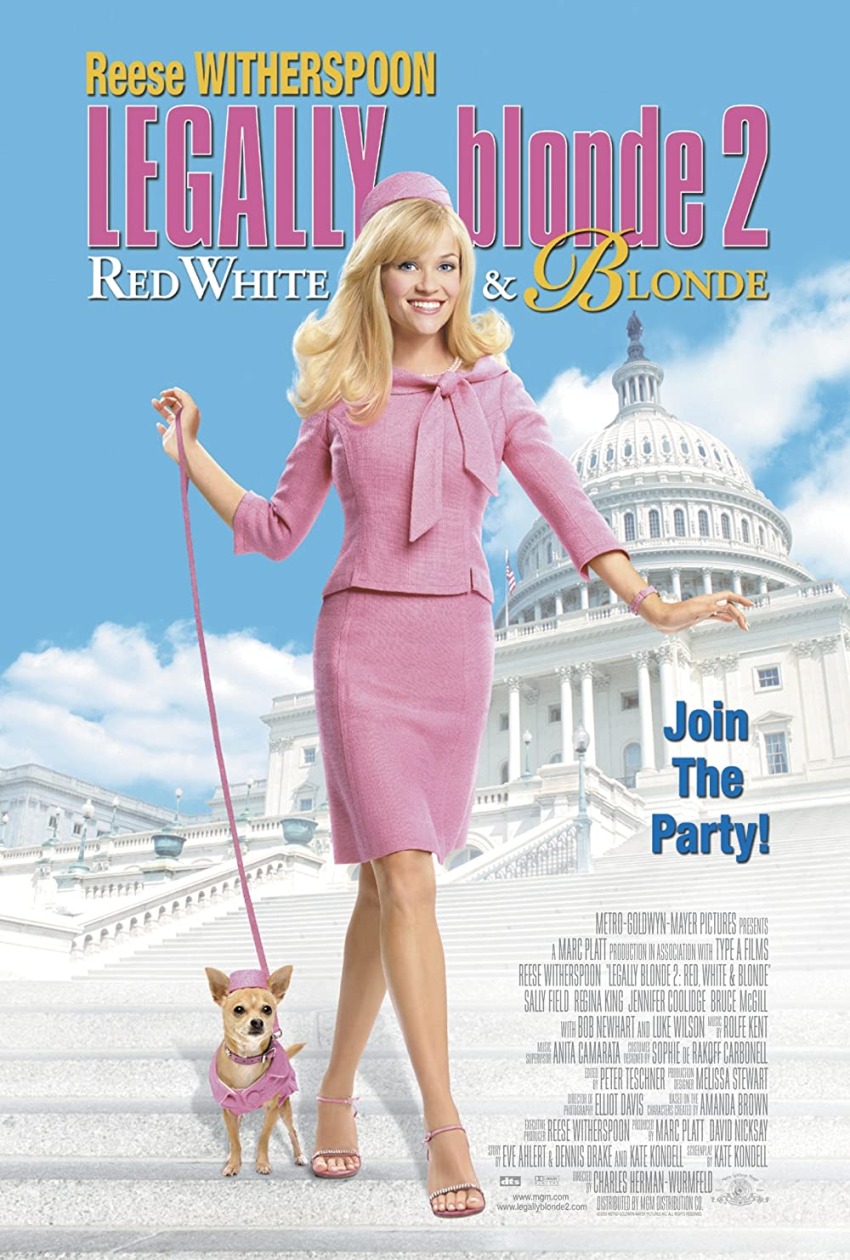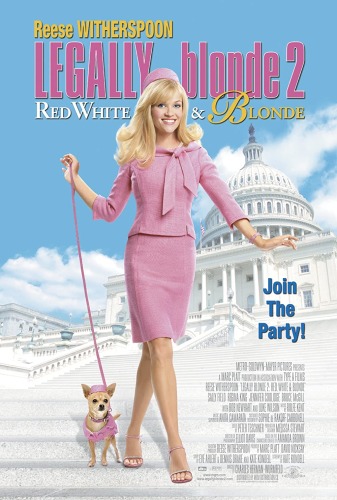 Available at Amazon Prime | Netflix
You did not probably think that we'll end the list without mentioning the obvious Legally Blonde 2: Red, White & Blonde. We saved the best for the last. If you like movies like Legally Blonde, then you are bound to love the sequel. After watching the original one, we were very eager to know what happens with Elle Woods next.
Elle Woods, the former Miss Hawaiian Tropic and newly appointed lawyer fights for protection of animals against harmful and ruthless testing. She went pretty far with this venture, so much so that she did not mind putting her wedding on hold for a while. Her journey to D.C and to White House thereafter is one for the books. She goes to every politician but her cry for animal's help remains unnoticed.
That is when she realized that navigating through White House is as difficult as navigating through the Ivy League. Finally to Elle's delight, she comes in contact with Victoria Rudd, played by Sally Field who is the only sympathetic representative. She helps Woods to make a stand for her case at the door of Congress.
However, Elle still has a long way to go, as she has to make sure that the entire legislature hears her out. Along with the ever so charming Elle Woods, we get to enjoy a few of our returning characters like Paulette played by Jennifer Coolidge and Emmett played by Luke Wilson.
Conclusion
Here we are ending our list of 10 best movies like Legally Blonde. If you have enjoyed Legally Blonde, we are 100% affirmative that you will most definitely enjoy watching all of these movies. So set your feet on the couch, get a cup of your favourite beverage and start your movie marathon today! Also, let us know if we missed out on any movie.