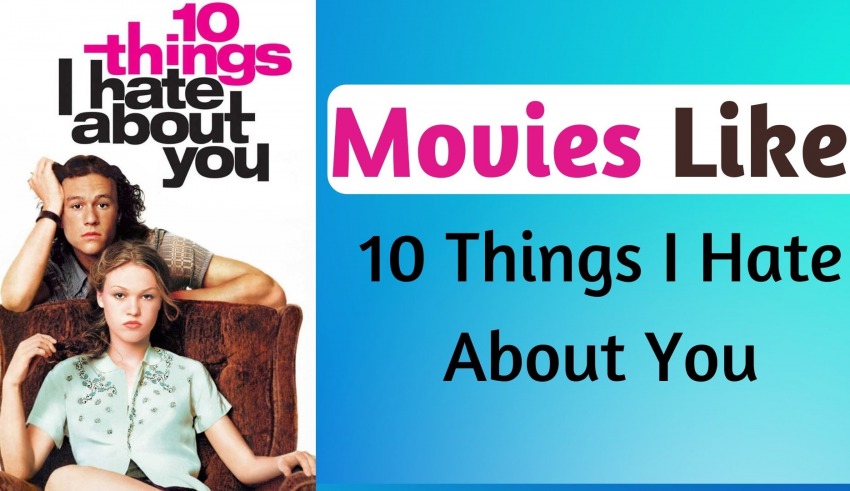 There is nothing more satisfying than watching a classic romantic comedy movie. And especially when you are at home with your partner or family, you need to give in to your guilty pleasures. One of the greatest romantic comedy movies of all time is 10 Things I Hate About You.
It is a modern-day version of William Shakespeare's famous play 'The Taming of the Shrew'. This American teen comedy movie has all the elements that you would want to see. From romance, friendship to sisterhood and family growth, this movie has it all. 
Therefore, it is a classic teen movie that is still as popular among the young generation as it was back in the 90s. There are plenty of iconic scenes in the movie that are just memorable, especially the scene where Patrick serenades Kat. Both Julia Stiles and Heath Ledger played their characters well. 
While 10 Things I Hate About You is one of the most popular movies of the romantic comedy genre, there is a plenitude of other movies as well. Some of these movies are also classics. So, let's have a look at the 10 best movies like 10 Things I Hate About You!
Clueless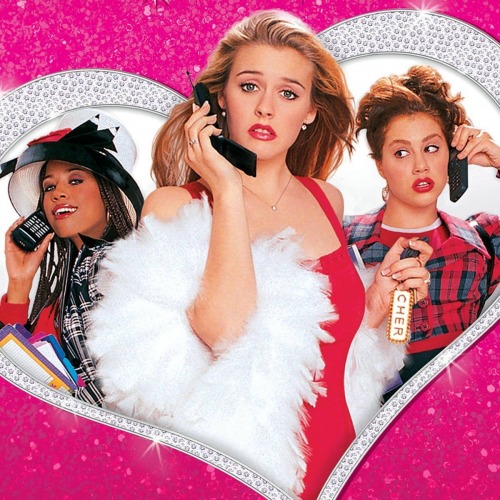 Clueless is one of the most entertaining American coming-of-age teen comedy movies which was released in 1995. Alicia Silverstone starred Clueless is loosely based on Jane Austen's novel Emma which was published in 1815 in a modern-day setting of Beverly Hills, California. Moreover, she also plays as a matchmaker for Tai and sets her up with a handsome popular student Elton. 
This movie received a tremendously positive response from critics and the public for its creative writing and performance. The popularity broke the barriers, so much so that this movie became the best teen film of all time. Moreover, it developed such a huge following that a spin-off television sitcom and several book series were published to continue its legacy.
---
She's The Man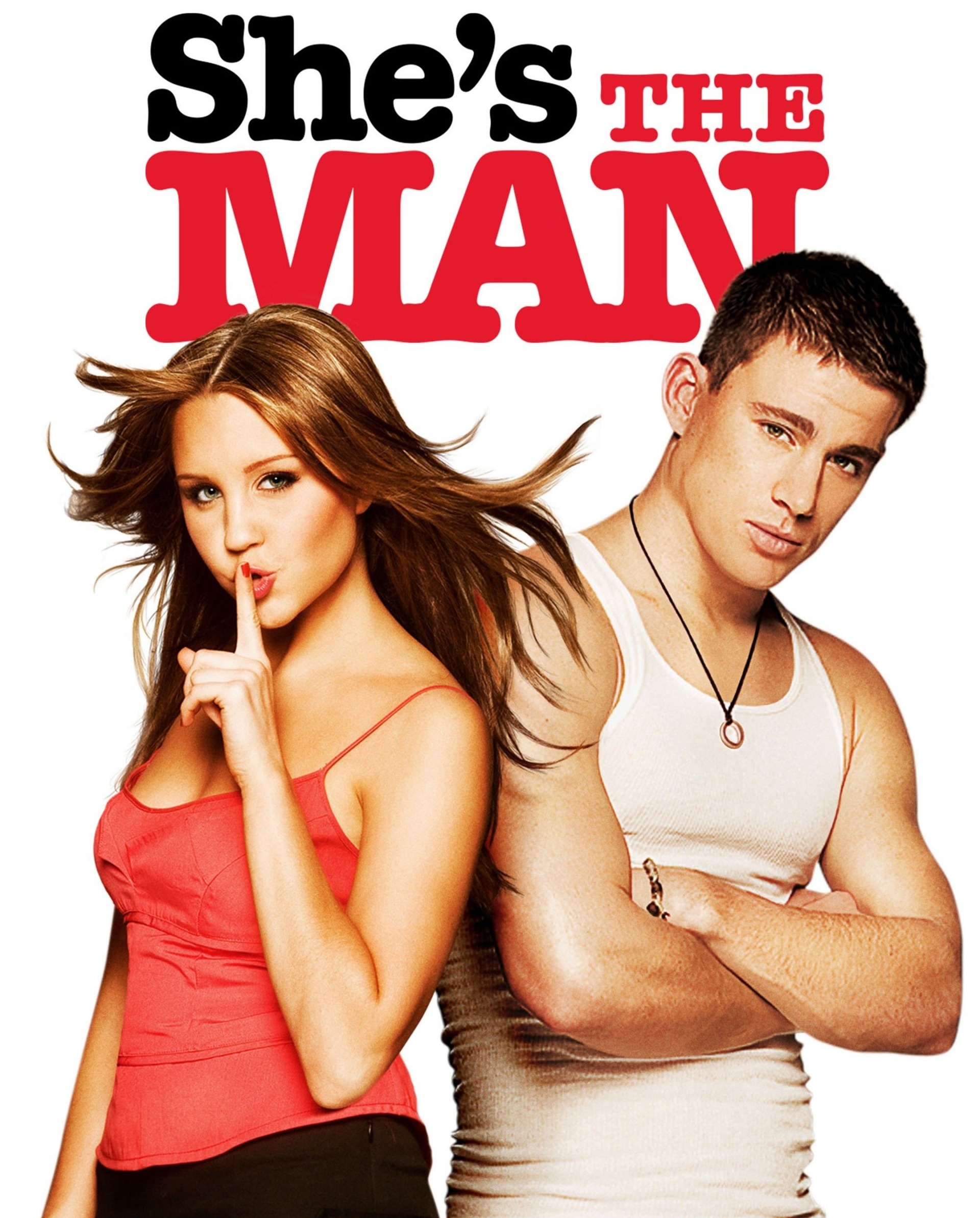 Next on the list is the best teen romance and funniest movie about high school. She's The Man. Released in 2006. This movie is inspired by William Shakespeare's play called The Twelfth Night. With stars like Channing Tatum and Amanda Bynes playing lead roles, this movie is must watch. 
The movie centers on a teenager Viola Hastings who is a talented soccer player but often is underestimated for being a girl. So to play the boys' soccer team, she enters her twin brother's boarding school in his place, pretending to be a boy. 
The concept of this movie is so unique that it received a lot of positive reviews and appreciation for Amanda's performance as a boy. Moreover, Channing Tatum stole the hearts of all the girls in the audience. If you are looking for a fun-to-watch American teen romantic comedy movie, then this movie should be on the top of your list.
---
John Tucker Must Die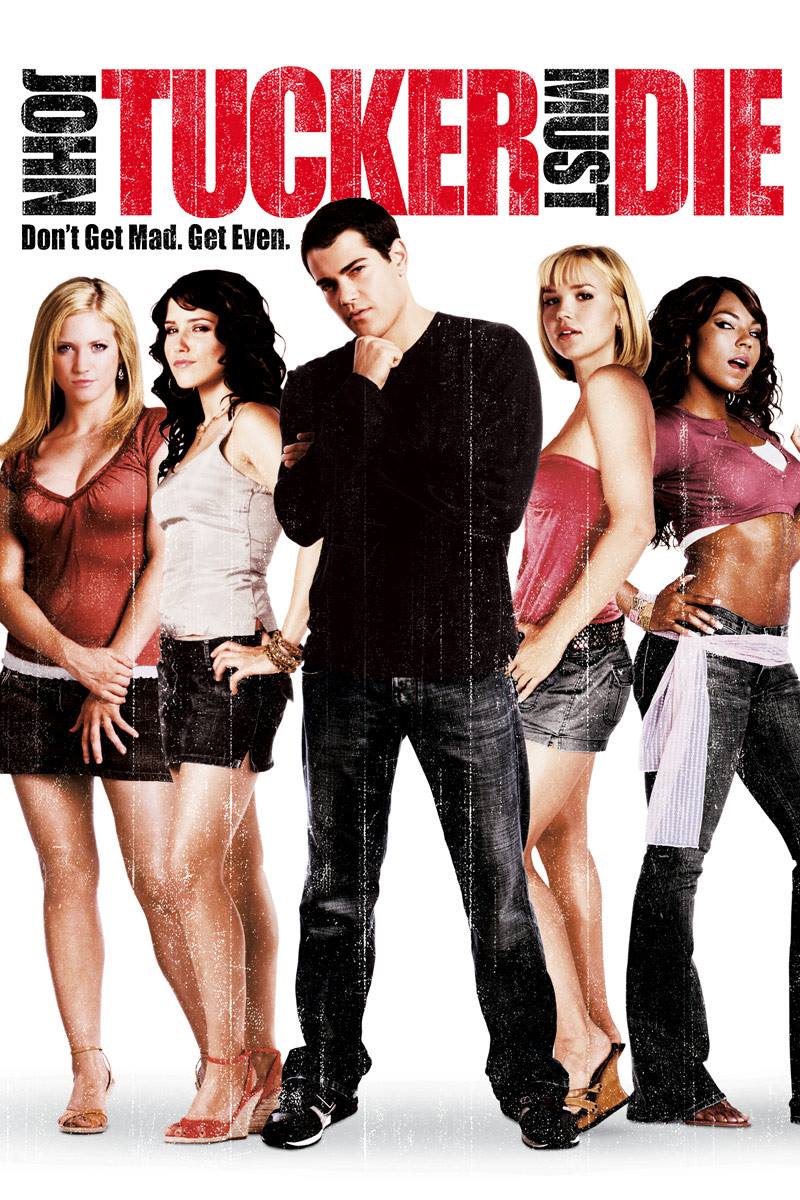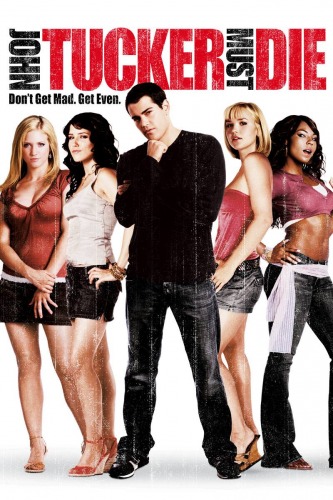 Another fun-filled American teen romantic comedy on the list is John Tucker Must Die. Directed by Betty Thomas this 2006 movie is about a trio of girls who get to know that they all have been dating the same boy John Tucker at the same time. After realizing the truth, they plot a plan to break the heart of the manipulative basketball star. 
This film is super entertaining and will take you on a comedy ride. Although some people may find it stupid and slightly sleazy, it is still worth watching for at least one time. And if you want to enjoy the movie thoroughly, it would be advisable to stop thinking critically as most of the teen culture shown in the movie does not make sense.
---
Easy A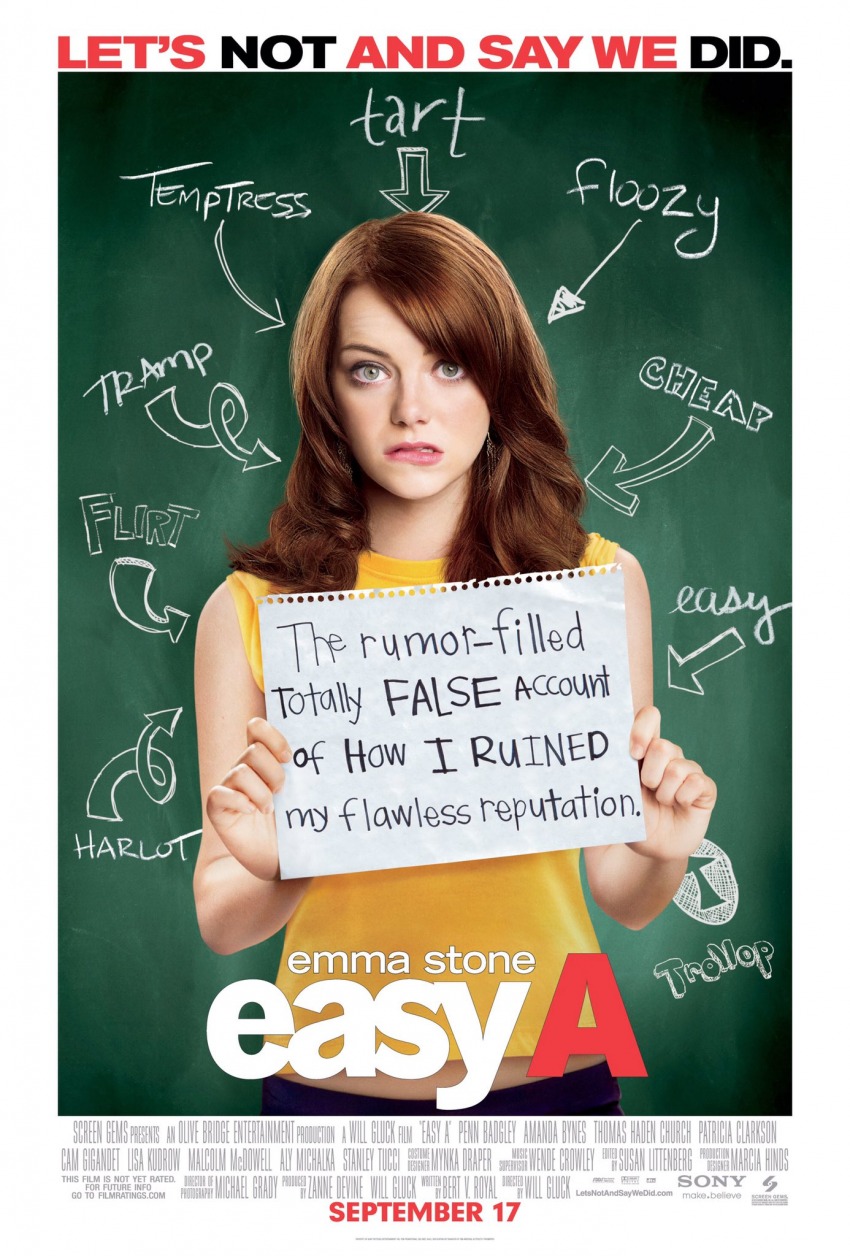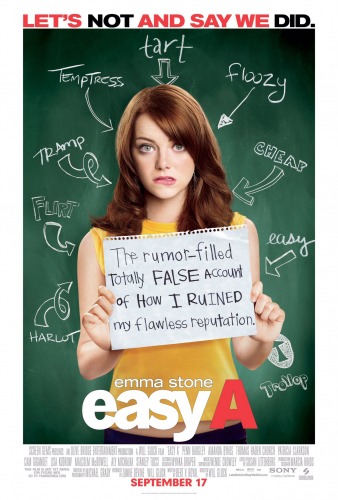 Easy A is one of the best Emma Stone movies which will take you on a hilarious ride. It is partially inspired by the novel 'The Scarlet Letter written by Nathaniel Hawthorne in 1850. Emma Stone's performance in this movie is impeccable. 
Released in 2010, this movie is about a clean-cut high school girl named Olive, who lies to her best friend about losing her virginity. This lie starts a flurry of rumors that advance her social and financial standing in the school and puts her into a lot of trouble. The way she tackles those problems and ultimately accepts her truth is what makes this plot enjoyable. 
Give this movie a try as it has a lot of shocking moments that are hilarious and worth watching. Besides, the soundtrack is catchy and has songs composed by very popular bands like OneRepublic, Pussycat Dolls, and the Dolly Rots.
---
Mean Girls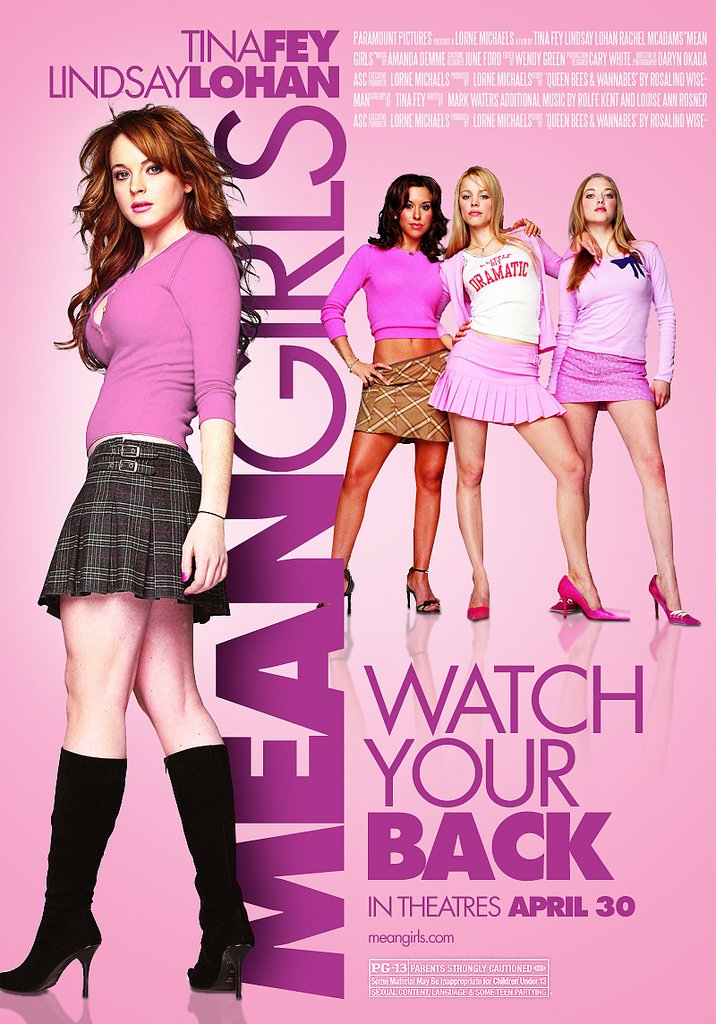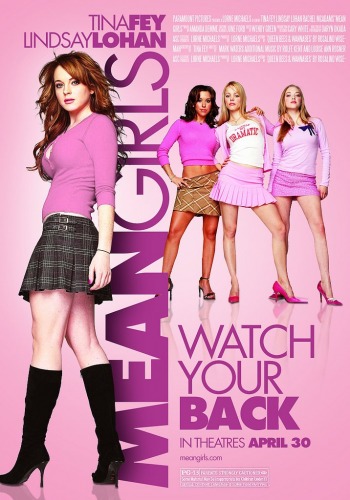 Mean Girls is one of the best screenplays written by Tina fey and directed by Mark Waters. This 2004 American teen comedy movie is partly inspired by a non-fiction novel 'Queen Bees and Wannabees' written by Rosalind Wiseman's. 
The story revolves around female high school social cliques and their damaging effects on other girls in the school. It also touches upon high school bullying and reflects the day-to-day struggles of non-popular girls in the school. In addition to this, it also reflects the beautiful bond of friendship and trust. 
Staring amazing actors like Linsay Lohan, Racheal McAdams, Ana Gasteyer, Amy Poehler, and Tim Meadows, this movie is exceptionally entertaining. From its direction to screenplay, humor, and performances, everything is on point. This makes Mean Girls one of the iconic teen comedy movies in the world. If you haven't watched this movie yet, you are losing out on a lot of fun.
---
Legally Blonde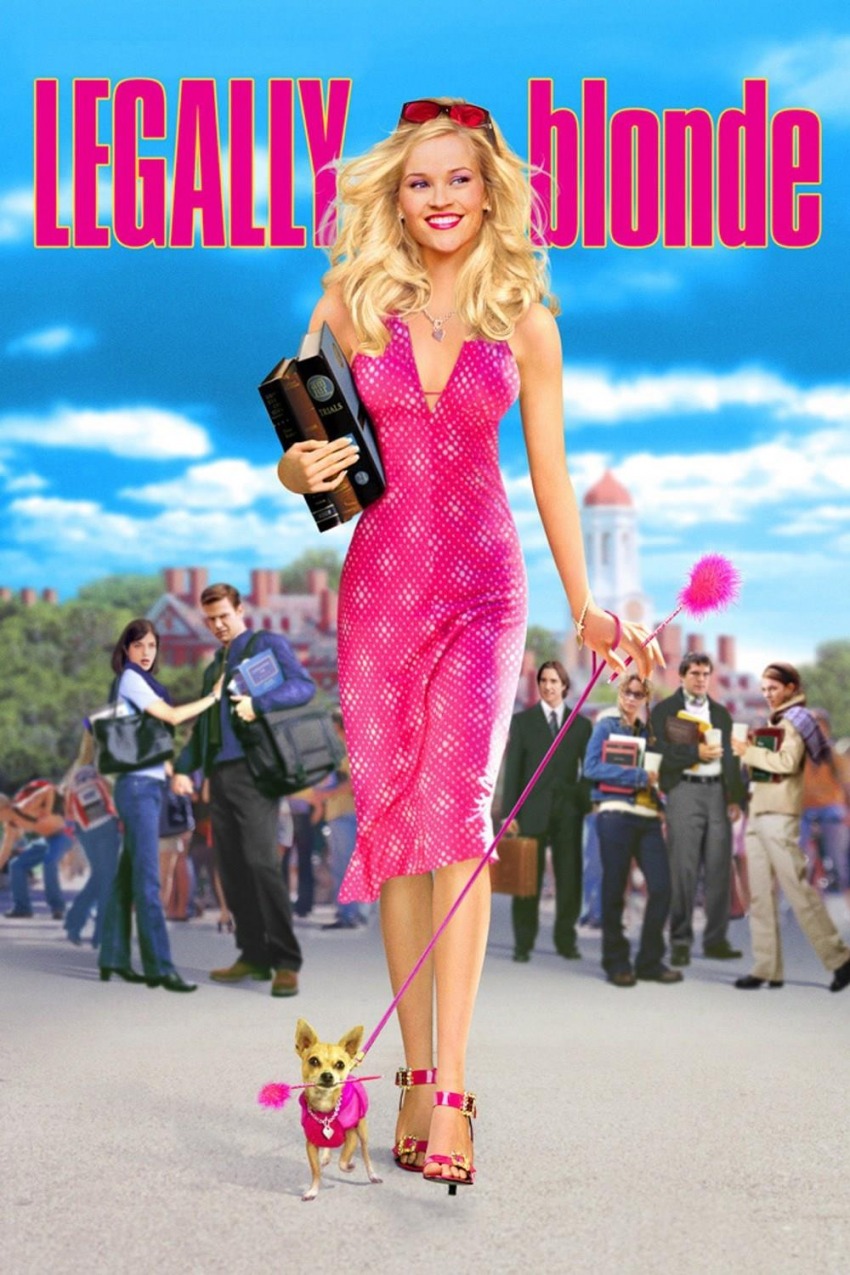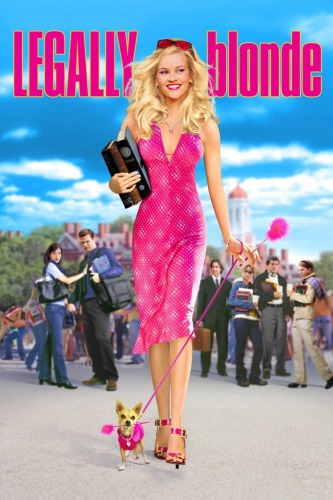 If you loved 10 things I Hate About You, you will surely love Legally Blonde. It is one of the most iconic American comedy movies that brought Reese Witherspoon into the Hollywood limelight. With a wide cast of amazing actors, this movie was inspired by Amanda Brown's 2001 novel of the same name. 
The story of Legally Blonde revolves around the life of Elle Woods, played by Reese Witherspoon. She is a fashion lover, sorority girl who attempts to get back her ex-boyfriend Warner Huntington III by getting admission at Harvard School of Law to finish a Juris Doctor Degree. Here, she overcomes stereotypes against blondes and becomes a successful lawyer through self-confidence and high-end fashion. 
The film was released in 2001 and received a tremendously positive response from the critics and public. Thus making it one of the best teen comedies.  Its sequel, Legally Blonde 2 was released in 2009 and a third sequel is set to release in 2022.
---
Banana Split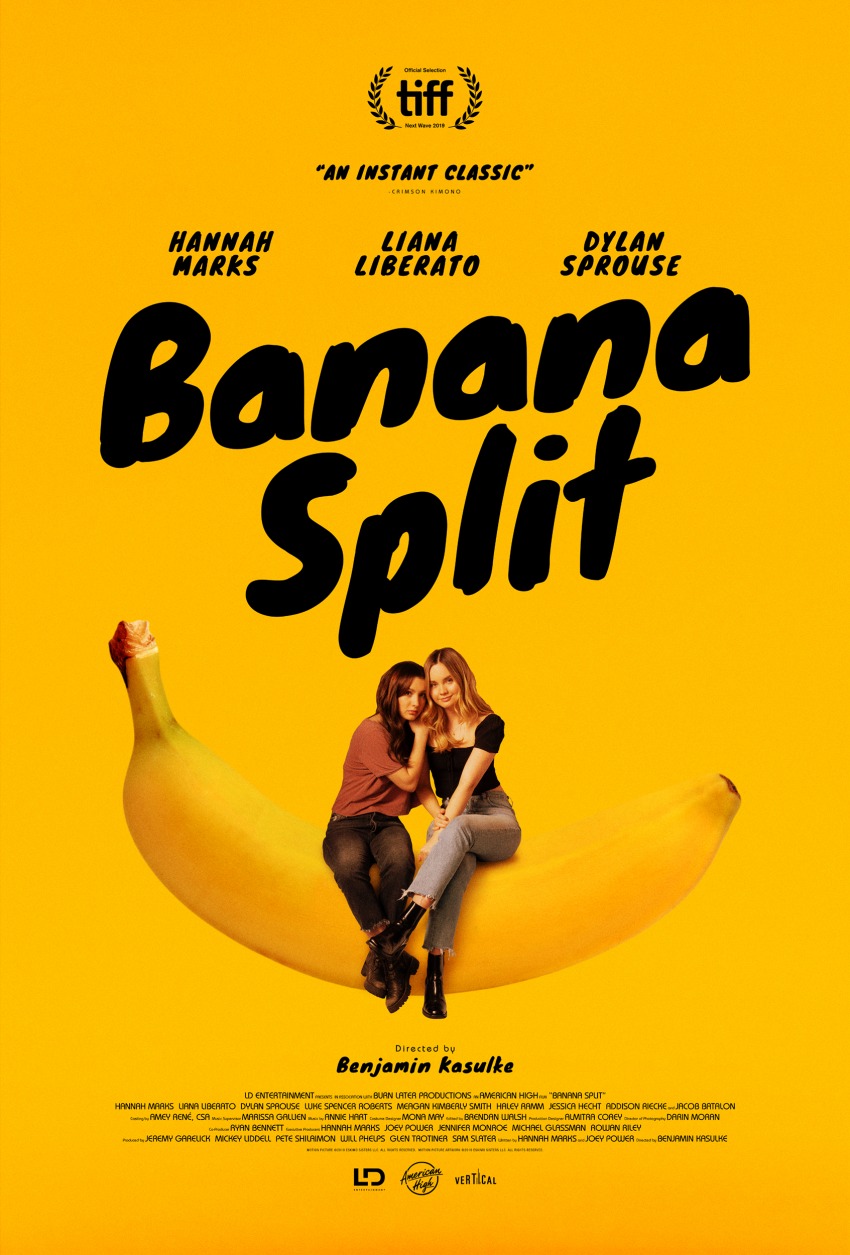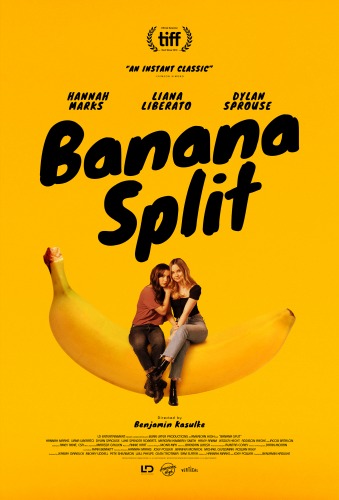 If you are looking for a fairly recent American comedy movie, then Banana Split is one of the best choices. Featuring Hannah Marks, Liana Liberto, and Dylan Sprouse, this movie was released in 2018. The story mainly focuses on the beautiful friendship of two teenage girls throughout summer while one of them dates the other's ex-boyfriend. 
It is a very unusual and strange concept as compared to regular high school stories. However, the lead actors have done complete justice to their characters. They all look so charming and fresh which makes this movie even more interesting. 
Rated 4/5 by some of the prestigious movie critics, Banana Split will not disappoint you at all. Besides, you will have a great time watching it together with your friends as it will remind you of your friendship days.
---
She's All That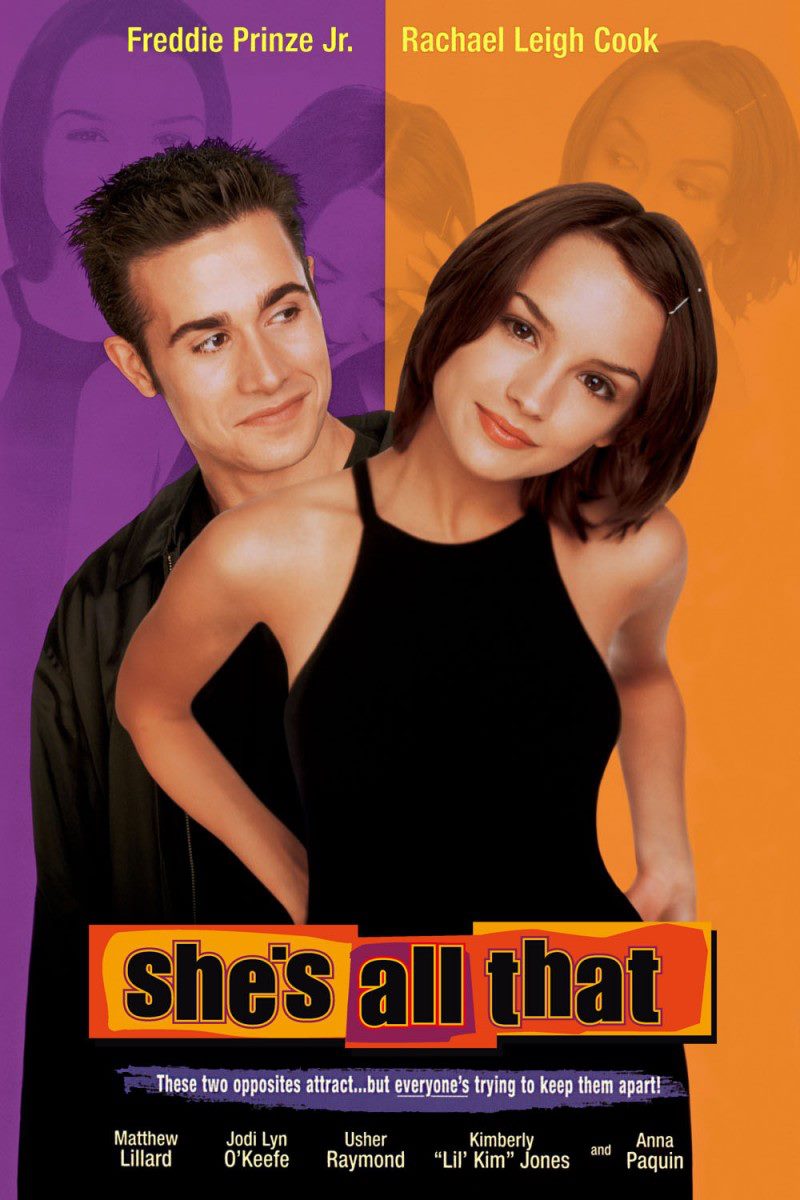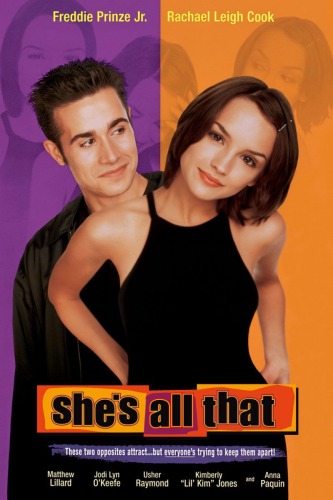 If you are a fan of teen romantic comedy movies then this movie is the right pick for you. She's All That was one among the foremost popular teen films of the late 1990s. It reached the top of the box office in its first week of release and remained in the top 10 movie list for 16 weeks. 
Although the plot looks very unrealistic for which the movie received mixed reviews from critics. What makes this movie enjoyable is the script. It is fresh and funny.  
Besides this, the flawless acting of Rachael Leigh Cook and Freddie Prince Jr is what will keep you hooked till the end. The way they play their characters and react to different situations in the movie is worth a watch.
---
Emma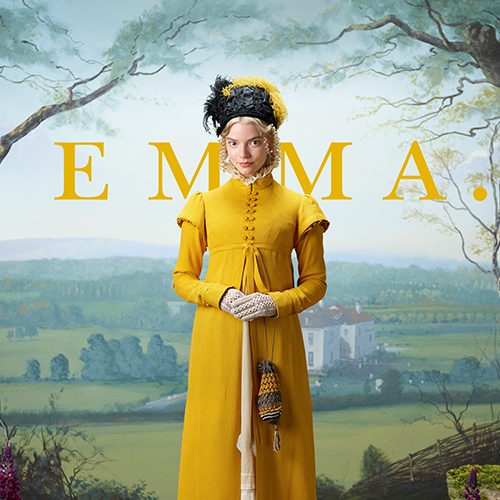 Moving over from American teen romantic comedy, we have a British comedy-drama based on the 1815 novel by Jane Austen (novel of the same name). Emma is a period romantic comedy drama directed by Autumn de Wilde. 
Released in 2020, this movie follows the story of Miss Emma Woodhouse played by the gorgeous Anya Taylor-Joy. In the movie Emma is wealthy and well poised young woman who lives together with her father in Regency-era, England. She amuses herself by meddling and matchmaking the lives of those closest to her. Before she recognizes her true love, she has to navigate her way through the challenges of growing up and striving for friendships. 
With the mesmerizing costumes and musical comedy, this movie will take you on an enchanting ride to a fairy tale land. The chemistry between the couple will make your heart melt. If you are a die-hard fan of romantic comedies, then this movie will be an excellent choice for you.
---
500 Days of Summer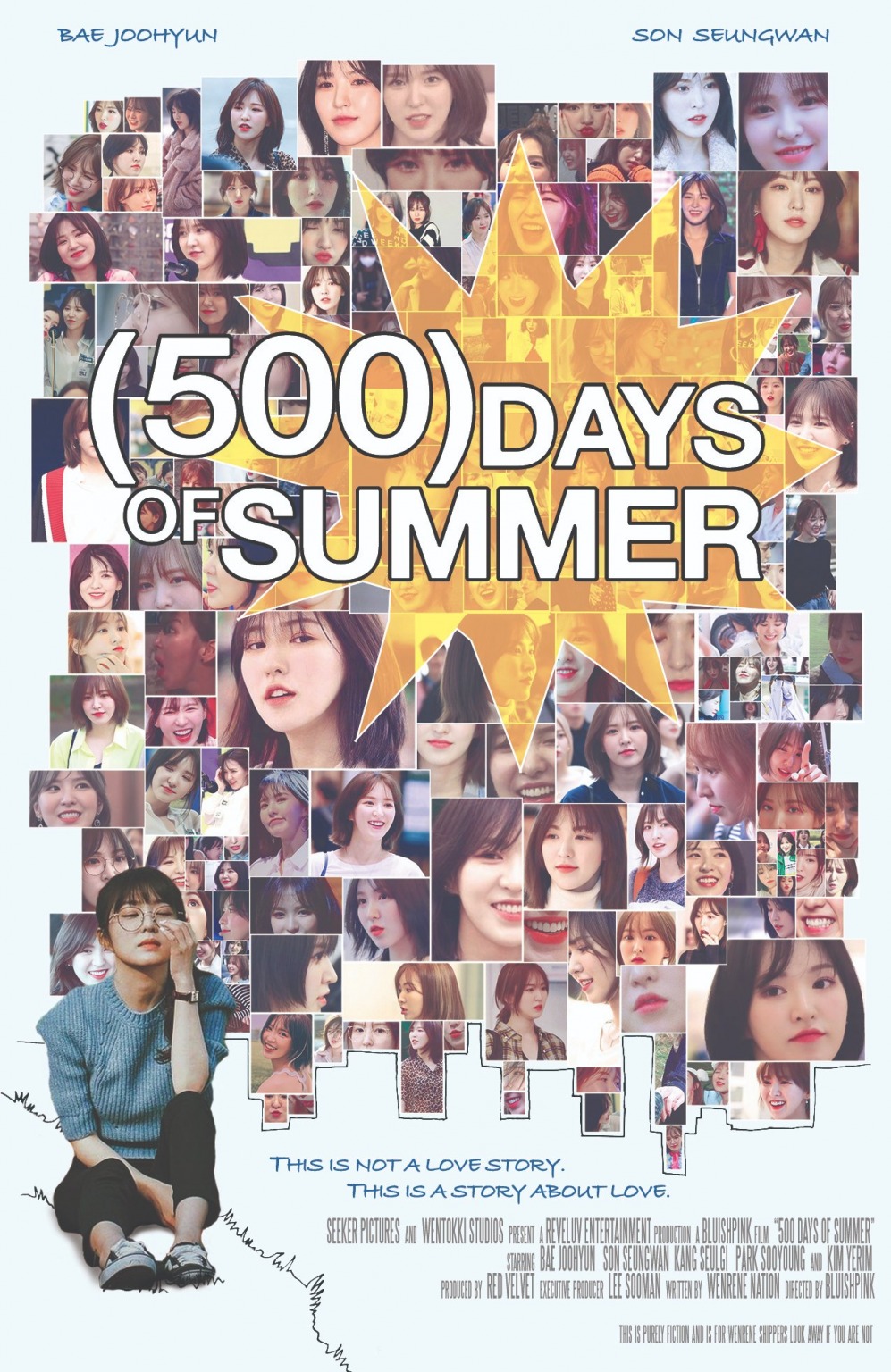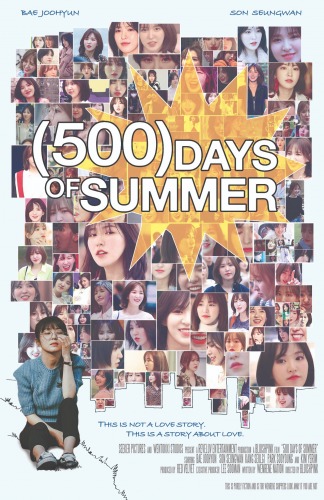 Last on the list is a 2009 American romantic comedy-drama movie directed by Marc Webb called 500 Days of Summer. This film stars the beautiful Zooey Deschanel and Joseph Gordon-Levitt. The movie is a nonlinear narrative feature based on the male lead Tom and his memories of a failed relationship with Summer that lasted for 500 days. 
One thing that strikes me about this movie is the way it is directed. Since it is a nonlinear narrative, each scene is introduced using a title card showing the particular day. An interesting fact is that this movie is based on the real romance of the co-writer Scott Neustadter. This makes the movie even more intriguing to watch. 
Since this is a story about a failed relationship, there are a lot of painful and depressing scenes that will touch your heart deeply. But it is these scenes that reflect the purity of love and romance in the movie. If you want to give this movie a try, keep your tissues ready on the side.
---
Final Thoughts
10 Things I Hate About You is by far one of the best teen romantic comedy movies ever made. And to be true there is no hyperbolic to this movie. It has everything that a 90s romantic comedy fan could as for which makes this movie an all-time classic. 
However, there are few movies like 10 Things I Hate About You that you simply might like. The above list has some of the best and entertaining teen movies from the 90s and 2000s. If you haven't already watched the movies mentioned in the list, you are in for a treat! 
From American teen comedy to British romantic comedy movies, the above list has a wide variety of classic movies like 10 Things I Hate About You that you must watch. So what are you waiting for? Select any movie, grab your popcorn and enjoy your time.