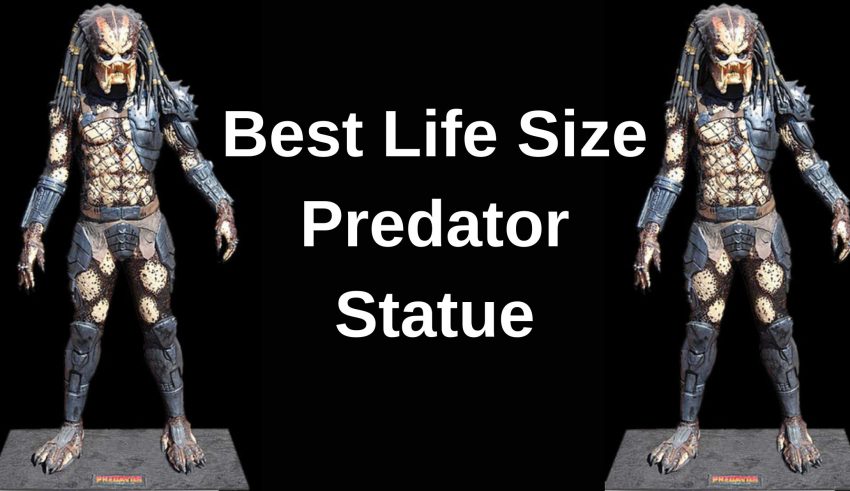 One of the most popular science fiction action movie franchises is the Predator movie franchise. In this movie, we see a humanoid alien species which is very strong. We call them Predators because they like to hunt other alien species. No, not because they are hungry but because it is fun for them. They are sort of trophy hunters. The character and the story have been developed by Jim Thomas and John Thomas. If you like this badass antagonist then you can check out this list. Here, we present you with websites where you can buy a life-size Predator statue. A lot of people are interested in superhero statues like a life-size Hulk statue but once in a while, you should also admire badass villains.
After all, this character went head to head with the Xenomorphs. So, if you want to buy something fierce and amazing to liven up your man-cave or a party then check out these websites.
Here is the list of 5 Best Life-Size Predator Statue to Buy in 2021: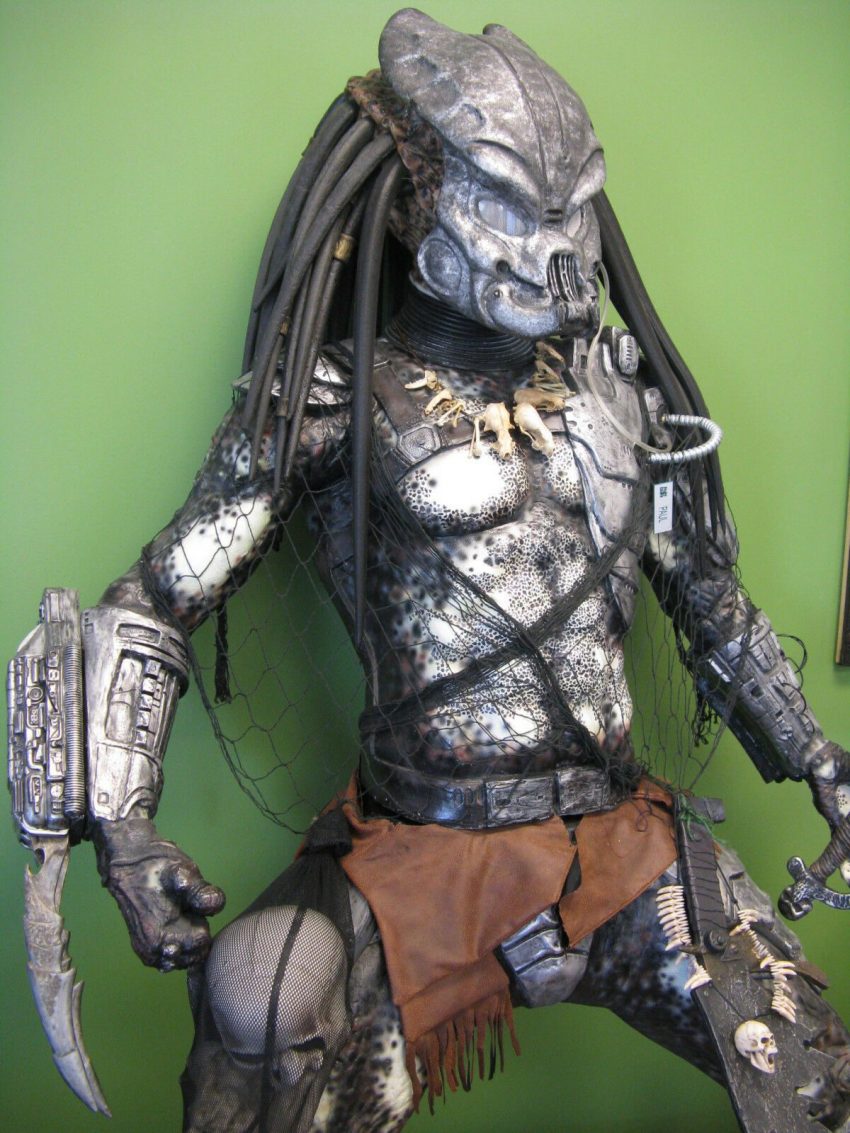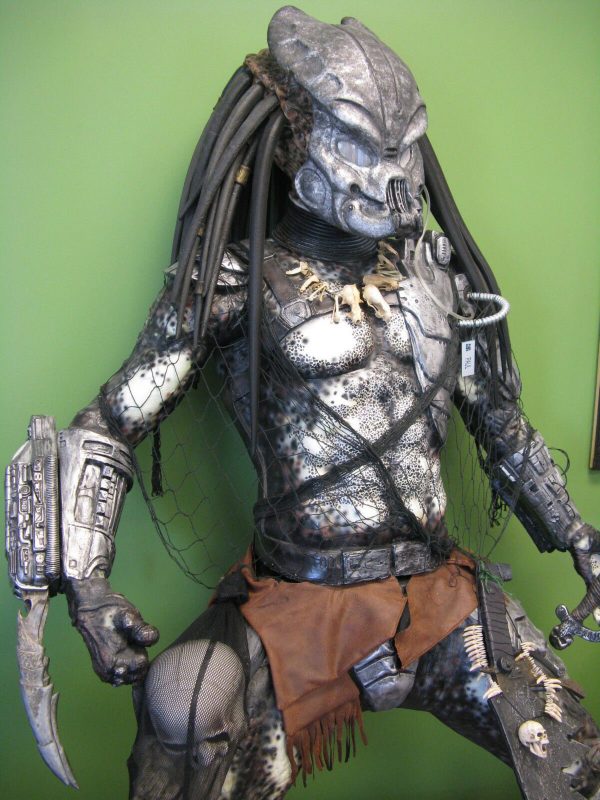 The antagonist of the Predator franchise is an alien species who are badass hunters. But they do not hunt other species because they are afraid or are vulnerable. They do this for fun. It is a sport for them. Humans hunt bison, lions, and birds for sport.
They keep the head, horn, or nails as a sort of trophy. The instinct of the predators is the same. They like to hunt other species and dedicate their lives to it. They enjoy it a lot and only attack species that are strong and can pose a challenge to them.
The movie is quite good. John McTiernan is a decent director and the way he handles the plot, and the characters are great. We see the badass Arnold Schwarzenegger fight against these powerful aliens.
The predators are very strong and agile. They have mandibles and long protrusions coming out of their head. But do not mistake them for dreadlocks. These protrusions are directly connected to their skull. You can get a life-size Predator statue from eBay.com.
This is a listing for a custom-made predator statue that stands 7 feet tall. The price of the statue is $2950. The details are pretty good on this one. You can even remove the mask. But the inner face is not complete near the mouth. So, remember that before making any purchase.
---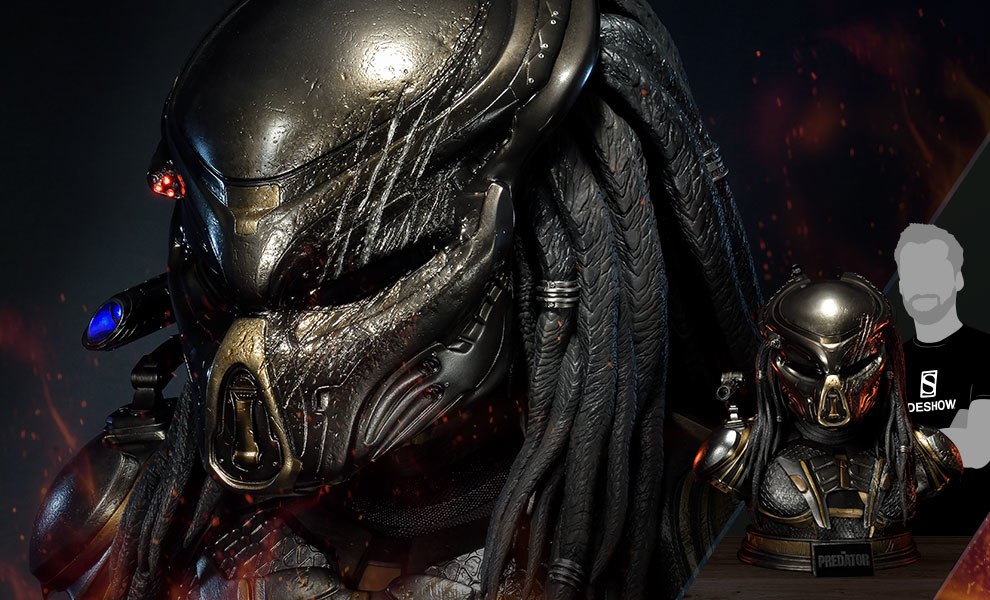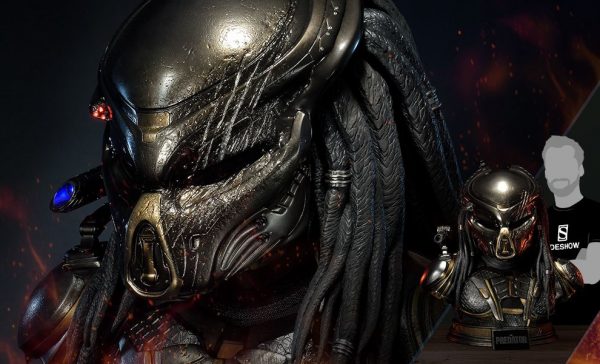 Sideshow collectibles is a brand that has been popular for selling top-quality pop culture items. We have often featured this brand on our lists since it has a huge collection and a lot of its products are licensed.
They also have some really good artists. You can purchase a life-size Predator bust from this website. This bust resembles the design of the fugitive Predator from the 2018 movie. This movie is a sequel to the 1987 hit flick, Predator. The bust is a result of a collaboration between Sideshow Collectibles and Prime Studios.
Everything is authentic and the details are realistic. This character has been modeled using the 3D files that have been used in the film. So, this is a very accurate representation of the character. It is 30.19 inches tall and 28.03 inches wide. This bust costs $1899. It will grab the attention of people and can be a good addition to your pop culture collection.
---
The movie predator was released in 1987. Since then it has been a favorite of many movie lovers. People who love science fiction movies and monster flicks will enjoy this as well. Our fascination with the extraterrestrial leads to these awesome concepts and movies.
Another popular movie where a powerful alien species is after humans is Aliens. But the difference between the alien species is their motivation to destroy human beings.
While the Xenomorphs are doing it to survive and plant their embryos, Predators are doing it for fun. They are strong creatures and they know it. This is why they travel the universe looking for strong alien species and trying to hunt them.
Since humans are intelligent and adaptive the Predator takes a liking to us and decides to hunt us as well. They are very strong and can move at incredible speed. They can even break concrete blocks with bare hands.
The Predators have heat vision and to enhance the clarity of their vision they wear special masks. They often use weapons to fight. This particular life-size Predator statue was made for the movie promotion and is very limited.
So, as long as it is in stock you have the chance to buy it. It is 7 feet 5 inches tall and weighs over 80 kilos. High-quality fiberglass, resins, leather, and silicone have been used to make this statue. The price of the statue is 8990 Euro.
---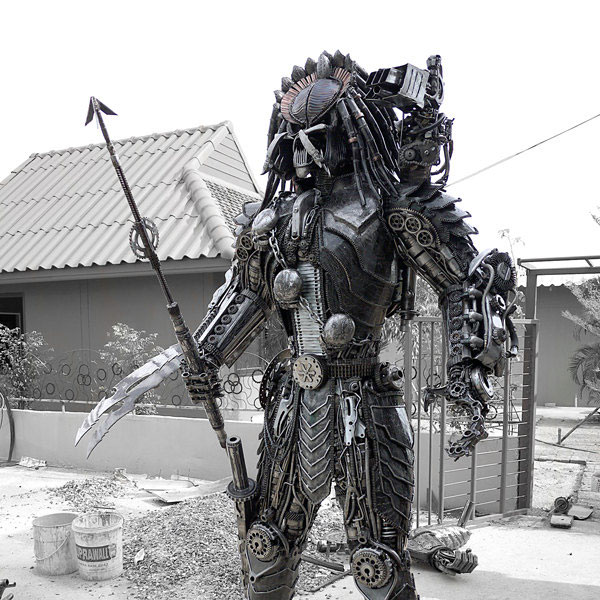 If you want something a bit different and you have the budget for it then the next option can be suitable for you. This is a Predator statue but it looks much more awesome. This is because it is made completely of metal.
Yes! The discarded parts of motorcycles, automobiles, and machines have been used to create this awesome sculpture. The metal makes it look so cool as well as grimacing at the same time.
Its mandibles and the teeth of the Predator look very scary and sharp thanks to the metal structure. The artist has put in a lot of work to make this statue. You can see the detailing on the armor.
The gears and chains and other parts from the automobiles and motorcycles fit in so well. It feels as if the Predator will want to wear something like this while hunting other alien species. Since it is completely metal the statue weighs a lot (like 500 kilos or so!).
So, it can be troublesome to move it around. Keep that in mind before purchasing it. Also, the statue is over 8 feet tall. The price of this life-size Predator statue is $11000. These items are rare and few so if you want something awesome and have a huge budget you can give this one a thought.
---
Fibreglass Predator Life-size Statue
Well, if you like crazy and awesome stuff then one place to get it at is alibaba.com. This Chinese online store has one of the largest and most varied inventories. It supplies to almost all countries in the world.
Also, if you have a retail store or you want to retail on online platforms then you can buy a bunch of products at wholesale rates. Predators are ferocious alien species with high intelligence and strength. They can adapt, think, and destroy their prey and they have fun while doing it.
In the movies, we see them wearing masks during their hunt. The mask is not only a protective cover but also helps regulate their heat vision. This helps them better distinguish the surrounding temperature from the body heat of creatures.
They often use various weapons including a rifle to hunt. This life-size predator statue is 215 centimeters tall and weighs around 60 kilos. It is a fiberglass statue and has all the various details that you will want from such a product. The minimum order quantity for this statue is 1. The current price is $1850.
---
Conclusion
These predator statues are quite amazing. The details are great and of course, the life-size feature makes it more cool and scary. But it is a big investment. But yeah, sometimes it is good to treat yourself to something awesome. We hope you find the right statue for your home. Happy shopping!