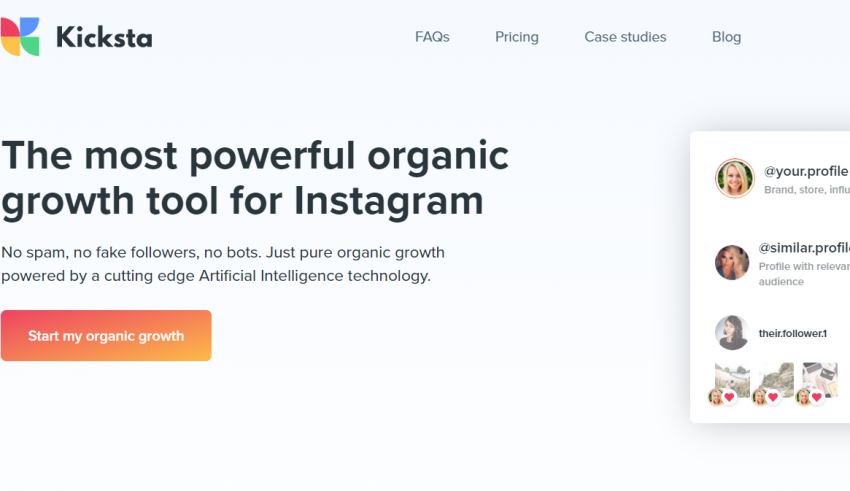 Nowadays, if you ever have been online then you know the amount of popularity and the importance social media platforms hold. A major part of online time in an average person's life is spent on one of the many social media platforms like Instagram, Facebook, YouTube, Twitter etc. Almost all of these platforms started as a tool for people to connect and interact with each other.
But over time their roles have evolved drastically. Of course, the core functionality of the platforms remain same i.e. people connecting with each other but the impact has increased a lot. Many people now live off these platforms earning a good amount of dough because of brand deals, sponsored contents and ads. This is the reason why these platforms have become a hive for companies looking to digitally market their brands and products and thus making it a competitive market.
Social media management service providers are companies which help both companies and individuals improve their online presence on these platforms. Instagram is one of the most popular social media platforms and we have often seen "Instagram Influencers" earning good money because they can secure brand deals and sponsorships because they have a good amount of followers.
Many of the service providers target Instagram as their main platform and one of them is Kicksta which provides services to boost their customer's Instagram growth.
So, what is Kicksta? Kicksta is a third-party automation tool which helps its clients boost their growth. The company was formerly known as Kickstagram but after Instagram started banning third-party apps from keeping suggestive names, such as Insta or gram, as they are against third-party automation tools the company changed their name.
Many people have used the services of Kicksta and if you go on their site you will find rave reviews about their services. Also, Kicksta claims that it does not just provide bots or spams rather the growth is organic and the gain is real. Many of the other tools also claim this so what makes Kicksta different? Kicksta claims that it uses a unique process where the users can select the target audience they want and then Kicksta will use its AI algorithm to search for users fitting your target niche.
From there they will start interacting (liking) with other users' posts and they might follow you back as they have similar interests to you and also if you post good content. So, yeah it seems pretty organic.
Features of Kicksta
Let's book at some of the features that Kicksta possesses:


Continuous Follower Growth
Kicksta helps you keep growing your followers 24/7. Since it is an automation tool you hardly have to do anything. Just provide your target audience to Kicksta and they will get the job done. They will keep liking posts of other users who have interests similar to you. And if the user likes what you post then there's a high probability that they will follow you. This gives you more time to plan your content rather than trying to get followers.
Real Growth
Whenever you buy followers or likes from other service providers, there's always a chance that you might get bots or spam accounts. This can affect your growth negatively as any simple Instagram audit tool can tell the difference between real and fake followers. Once you are found out things might quickly go downhill. Kicksta provides real and organic growth. What you buy from them is the effort of marketing your brand by interacting with other users. So, if the users follow you back that means they are real and not a bot.
AI algorithm
This is one of the key features of the company and one of the things that Kicksta swears by. This algorithm efficiently searches all those accounts which might come in your niche and starts liking their posts. This algorithm manages to find accounts of users who will more likely follow you. They can reach up to 60k accounts for you.
Human Touch
When you start working with Kicksta you will receive support from real human personnel working for Kicksta. The person will help further the cause of your brand and make sure that you get the follower boost that you signed up form.
Analytics
A good company should always provide its clients with a progress report so that the client can make informed decisions. Kicksta provides you with a growth report which helps you keep track of the follower growth you have on Instagram. Based on these reports you can get suggestions from them.
Refund 
A solid refund policy is a must for people who want to keep a loyal client base. If people feel at ease while doing business with you then they are more likely to come back or recommend your service. Kicksta provides a 14-day money-back guarantee and a pay as you go service. This can be good in case you want to withdraw from their services.
---
Services and Pricing
Kicksta has two service plans. Let's look at each of them.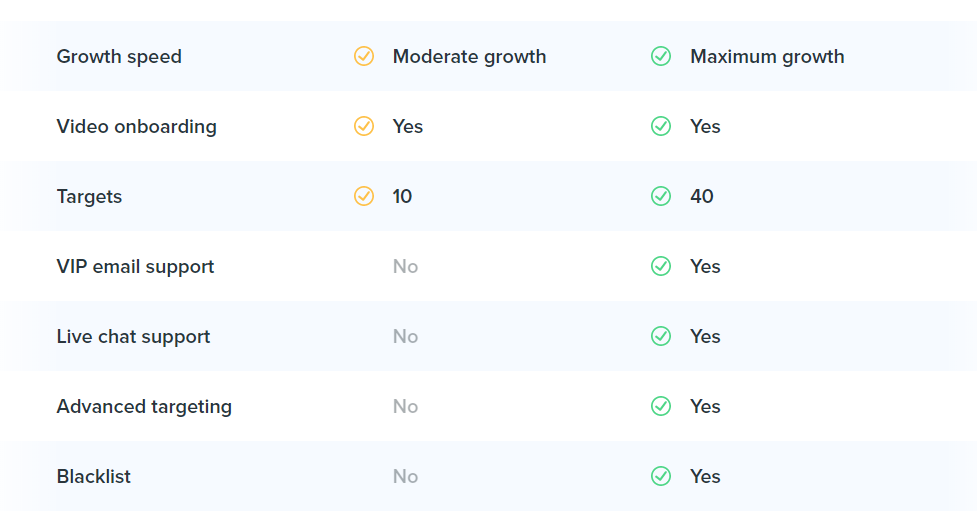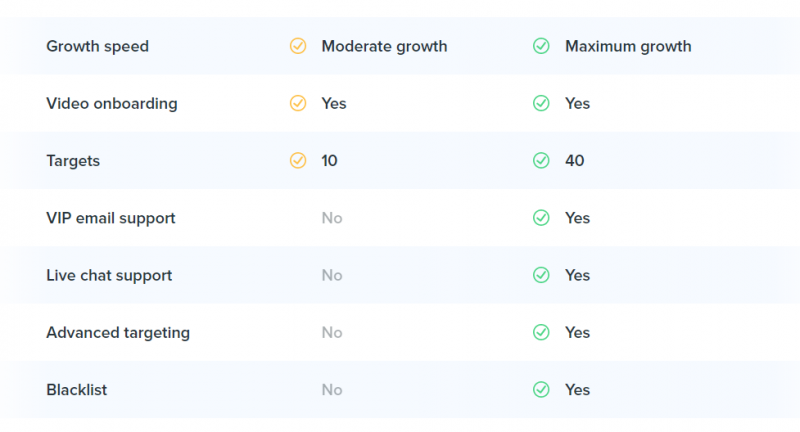 Standard Plan
If you are one of those brands or influencers who just want to boost their Instagram growth then Moderate growth plan might bee the right one for you. Here are the key points of the plan:
The price for the Standard plan is $49 per month.
The growth speed that you receive is moderate which is good if you just want to grow your social profile on Insta.
You will receive video onboarding for this plan.
You will be able to set 10 targets for which will allow Kicksta to search for potential users.
Premium Plan
This plan is for you if you are serious about your Insta game and want to rise quickly. The key features are listed below:
The price for the premium plan is $99.
This plan will help you get the maximum possible growth with Kicksta.
You will receive video onboarding.
The targets that you can set for your niche audience is 40.
You will receive VIP email support.
Kicksta will use advance targeting for finding more accounts.
You will also receive blacklists of accounts.
---
Kicksta Review
So, the question remains-is Kicksta worth it? The answer depends on how you want to grow your account. This is because if you are looking to get overnight success and gain 100k followers then Kicksta might not be the right fit for you. You should go and buy 100k followers from other service providers and they will deliver them quickly.
Kicksta takes time and it depends on whether a user will follow you or not. This also throws the ball right back at your court since you have to maintain the quality of your content and brand to make sure people who visit your account follow you. This means you might not get as much growth as you expected.
The opinion on many review sites is divided about Kicksta. There are other services which provided similar features for a lower price. Also, customer support isn't as snappy as it should be. This can be a problem if you need quick assistance. To make sure you are not making a mistake you can hit people up who have used their services and also check out this site for reviews of other such providers.