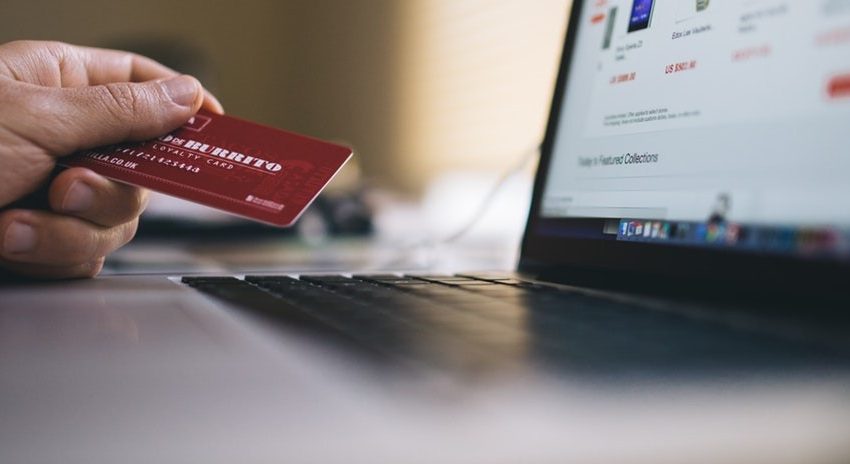 In this age of digitalization when things have already moved to the online platform or are destined to move in the future, shopping couldn't have been left far behind. Thanks to the convenience that online shopping has brought to our lives, everyday shopping needs can be easily met through the online stores, payments made hassle-free and the items ordered at the doorstep.
In India, the e-commerce business is growing at an astounding pace and smartphones have a crucial role to play in this. With increasing number of shoppers using the phone as their preferred medium of shopping, the times seem to be good for the e-commerce industry.
Several online sellers have made a name for themselves in the e-commerce domain and their success has been the driving force for the enthusiastic entrepreneurs to start their own online selling businesses.
Why Start a Business as an Online Seller?

Considering the wider reach an e-store can give by cutting across the distance barrier, many sellers have moved to retailing their ware online.  Becoming an online seller is the in-thing today but there is also immense competition in this arena. Success stories of Amazon, eBay, Flipkart and other prominent stores have indeed been inspiring and if you are aspiring to be an online seller you need to make sure you get the right start.
There are some essentials you must consider when you are looking for answers to how to start an online seller business. First and foremost, it is essential to have a business plan in place and the plan should carefully incorporate every detail that can be vital to the success of your online selling business.
Customer Reviews On Flipkart 
Online Seller Business Plan
Just as a proper business plan is necessary for setting up a physical store, so is having a plan a must when you are considering starting an online store. Without the proactive step of planning, you may slowly lose your grip on the situations and conditions you encounter in the course of business. Cut throat competition is the order of the day and starting out unprepared is not a risk you will like to take.
Identify the idea behind your business. If you intend to deal in the selling of merchandise online, you will want to provide interesting merchandising options at attractive prices. After this primary objective is identified, your secondary objectives could be to maintain a healthy, two-way communication channel with your customers by seeking their feedback, being an active member of the e-retailing community, achieving reasonable profit in the first year of operations and a fair enough net profit in the second year.
The mission of an online seller can be to feel the nerve of the customer by providing him or her with interesting merchandise options, prompt service and customised buying ideas. As an online seller, you also have a responsibility towards your employees and must strive to provide them a healthy work environment where they can learn and grow on the job, safe workplace and fair compensation.
Your business plan must include a company summary that will throw light on your business goals, demographics of your company and the competitive advantages you enjoy.
Chalk out the products and product categories you will be selling on your e-store or adding to your inventory. You need to be sure whether you will be manufacturing the products or buying them from wholesalers and retailing online.
Get the help of an expert to conduct a quick market analysis to understand market trends and how the demand has been faring for the products you have chosen to sell on your e-commerce site.
Figure out a fool-proof marketing strategy that will set you apart from your competitors. Develop a clear vision of your brand and assess how you will communicate it to your clientele through the powerful tools of SEO, social media and blogging.
Have a clear Internet plan in place by getting a complete picture of all your website development requirements and the basic framework of what your e-commerce store will look like.
Finance is a critical component of any business and no business plan can be complete without a definite financial plan. Derive estimates of projected cash flow, funding needs and projected profit and loss figures.
Get an idea of the management structure by creating an outline of the positions, roles and responsibilities of the employees you will need. With each role, also calculate realistic figures of the cost of hiring qualified employees and what value you expect them to add to your business.
Also Read : 15 Profitable and Super-Easy Retail Business
Online Seller Business Start Up Cost
Draw an estimate of the start up costs and get an idea on how much will be the investment by the owner and if some amount will need to be borrowed. A paid domain and hosting service gives you better reach in the search networks and lets you enjoy targeted traffic on your store.
Initial expenses will also include marketing or advertising expenses for help in creating brochures and advertisements, legal fees and others.
If budget is a constraint and you want to make a humble start, you can opt for creating a free domain on WordPress. Look for web hosting services that offer complete support in getting your website up but for a lesser fee that suits your pocket. Make sure the website you get created is totally mobile-friendly for a majority of sales takes place on hand-held devices today.
Also Read : Best Online Shopping (E-Commerce) Sites in Asia
Online Seller Business License and Legal Formalities

The legal requirements of online business vary as per the business you intend to conduct. A private company or LLP (Limited Liability Protection) registration is good to have for it makes online selling business easy. It is mandatory to register your e-commerce business in order to obtain a license for conducting business activities.
A certificate of incorporation is a must to obtain by providing your business' name, registered address, details of authorised capital which must be a minimum of 1 lakh, memorandum of association and articles of association. The business will need PAN, TAN, and TIN registrations to comply with various legal and taxation requirements.
As for the legal documents, the online seller must make sure he provides the terms and conditions, privacy policy and disclaimer depending on the nature of products he intends to sell online.
In order to receive payments from customers for the goods or services they purchase, you need a payment gateway. Register with a payment gateway that can help your customers process payments through credit card, debit card, and net banking. The payment gateway directs all payments received into the bank account of your online selling business.
Impact of GST on Online Selling

The GST impact is different for different sellers in the virtual market space. Sellers who have their own website and do not transact through online aggregators must charge Central GST on intrastate transactions and IGST if it is an interstate transaction. If an online store buys goods from sellers and sells them to the ultimate customers, the e-commerce store holds the inventory and is thus the owner of the goods and not the seller from whom it had purchased them. The online store's GSTIN will be applicable in such a case.
Businesses crossing the threshold limit, taxable person indulging in interstate supply and existing business registered with Central or State authorities, all need to register for GST. Click here for more information on the threshold limit.
E-commerce businesses are excluded from benefiting under the Composition Scheme.
Also Read : 15 Profitable Business Ideas under 10 Lakhs Rupees
Handy Tips for Augmenting your E-commerce Revenue
Here are some online seller business ideas for tanking up your online selling revenue. Remember that every drop counts in filling up the ocean!
Visit a few courier companies and get an idea on their shipping rates across different cities, towns and distances.
Unless it's a big order exceeding a pre-fixed order value, have your customer pay up the shipping cost or include it in the selling price.
Pack the items light to cut down on shipping
Maintain elaborate records of each sale, inventory and expense even though the idea may seem longwinded and boring to you.
Do not go for ruthless cash-offs or price cuts if you want to maintain the brand's value.
Provide value for money to your clients by coming up with attractive offers during or around festive seasons when sales get a fervent boost.
Keep a close watch on revenue changes and delist from marketplaces that have been contributing to losses.
If in good condition, used items often fetch good revenue. Look out for them.
Keep a sound record of buyers to quickly identify fraudulent buyers.
Calculate your profit by taking away operational cost, buying cost and marketplace fees from the net earnings. Go for a reasonable price hike if the profit is very less when compared to the item or effort you put in.
Online selling has a bright future in India, precisely because of the tech-savvy people finding it a convenient medium of laying their hands on the best products at the best prices. The government's "Digital India" initiative has been a big success and if the same trends continue in future, online selling may actually take away a big chunk of sales that currently belong to the brick and mortar stores.
The momentum of growth has been so strong that even the shopping malls have been bearing the brunt of the attention shift. While it may largely be an urban phenomenon right now, the wings may soon spread to the lesser rural parts of the country as well. This change can be attributed to the boost in broadband services that will now make Internet available in the semi-urban and rural areas.
Online selling business is here to stay. You just need to make sure you have it all within a framework in order to pursue your dream with complete passion.
Video :