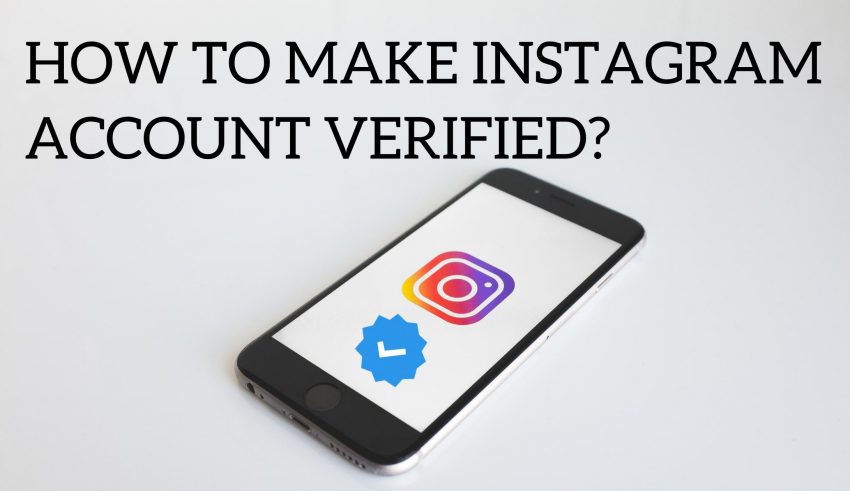 Well, most people today are fond of social networks. Some use them for entertainment while some are busy in promoting their business. One of the best platforms is Instagram. In this article, we'll talk about how to get a verified Instagram account or get a verified badge. Getting this badge is crucial for businesses, brands, and celebrities as it determines their authenticity.
Like Facebook, Instagram also has a verified badge. The purpose of this badge is to clarify that the account holder is a real or true celebrity. Further, it also implies that the account belongs to an authentic public figure, celebrity or a global brand.
X This badge is represented by a blue seal with a little checkmark that appears next to your username. Apart from this, the blue check also helps people in avoiding impostor or fake accounts (so that they do not fall into their trap). Having a verified account itself is a status symbol.
Who can apply for Instagram verification?
Public figures, celebrities, or global brands are only eligible to apply for Instagram verification. This means that common people cannot avail of this benefit. Well, what would be its use if it was meant to all? Instagram wants people or brands that are in the public interest.
Users are bound to the network's Terms of Service and Community Guidelines. There are certain eligibility conditions that must be fulfilled by the users if they desire a verified badge.
These are:
Authentic: As the name suggests, a person should stay true to their identity and not impersonate another. In other words, the account should be of a real person, registered business, or brand.
Unique: According to this rule, only one account per person or business can get Instagram verification. However, there is an exception for language-specific accounts. Sadly, fans do not come under the unique category. Also, general interest accounts don't qualify.
Public: This condition ensures that your account is public or viewable to everyone else before going for verification.
Complete: You should go for a complete bio, profile photo, and at least one post.
Notable: Perhaps, this is the trademark or hallmark of a verified account. Such accounts should represent a renowned, highly searched for person, brand, or entity.
An important fact to consider here is that you will not get a verified badge on Instagram simply because you already have it on Facebook. You must complete all the requisites. Unlike Facebook, our beloved platform Instagram only favors notable accounts.
---
How to get verified on Instagram?
Here is a step by step guide to get verified on Instagram.
Even though becoming famous isn't easy, getting a verified badge is a cakewalk provided you have fulfilled each and every condition.
Step 1: Log in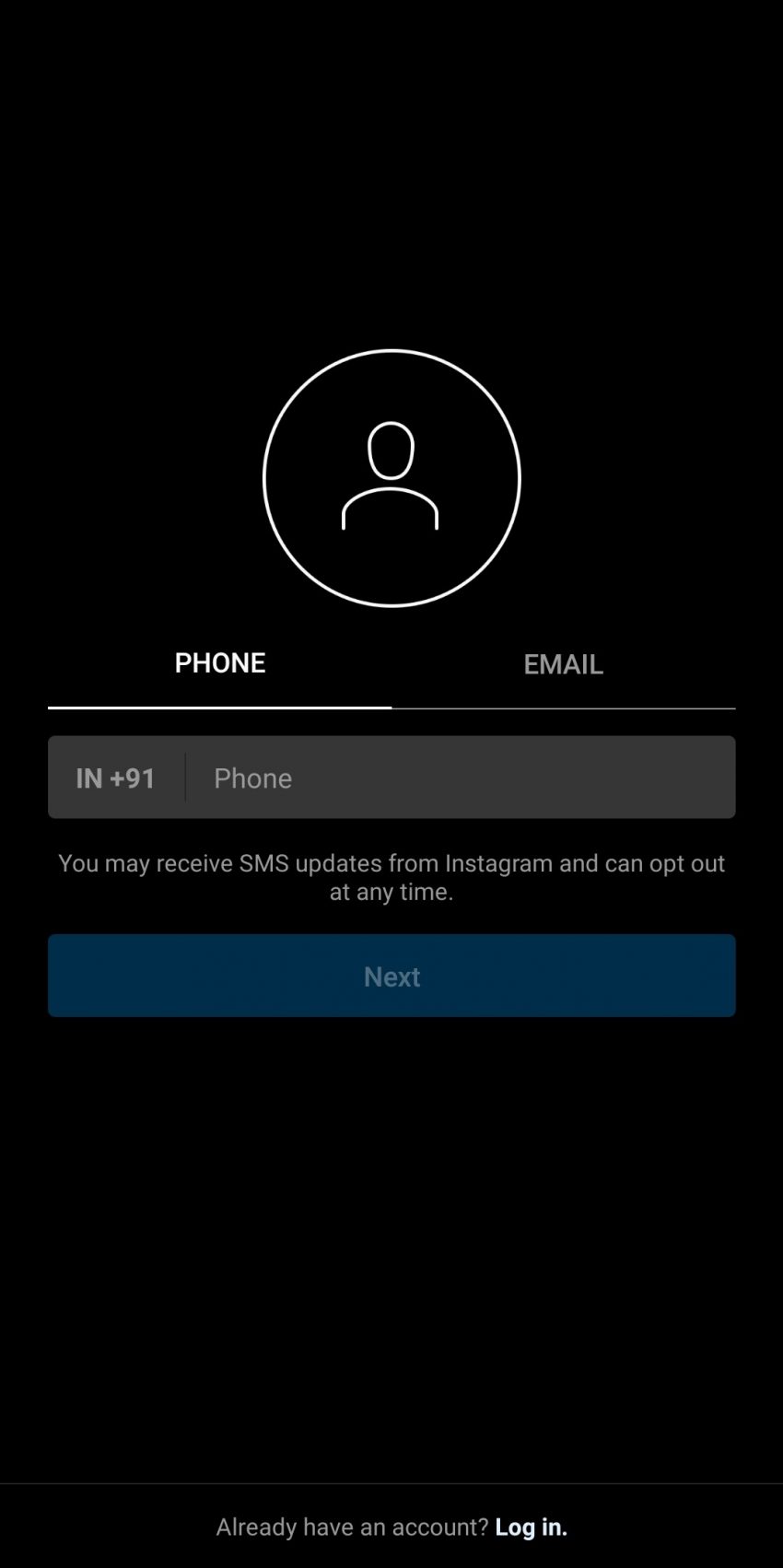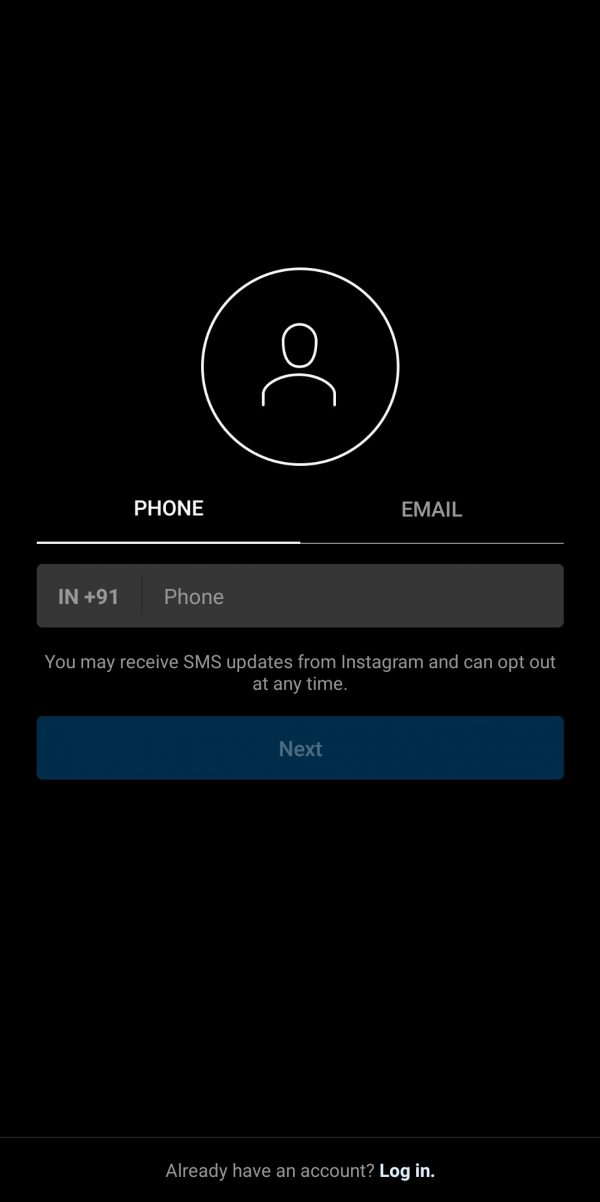 Tap the login button to log into your Instagram account. If you have multiple Instagram accounts, make sure you're logged into the account you want to verify.
Step 2: Request verification
Tap/click the menu icon in the top right corner of your profile.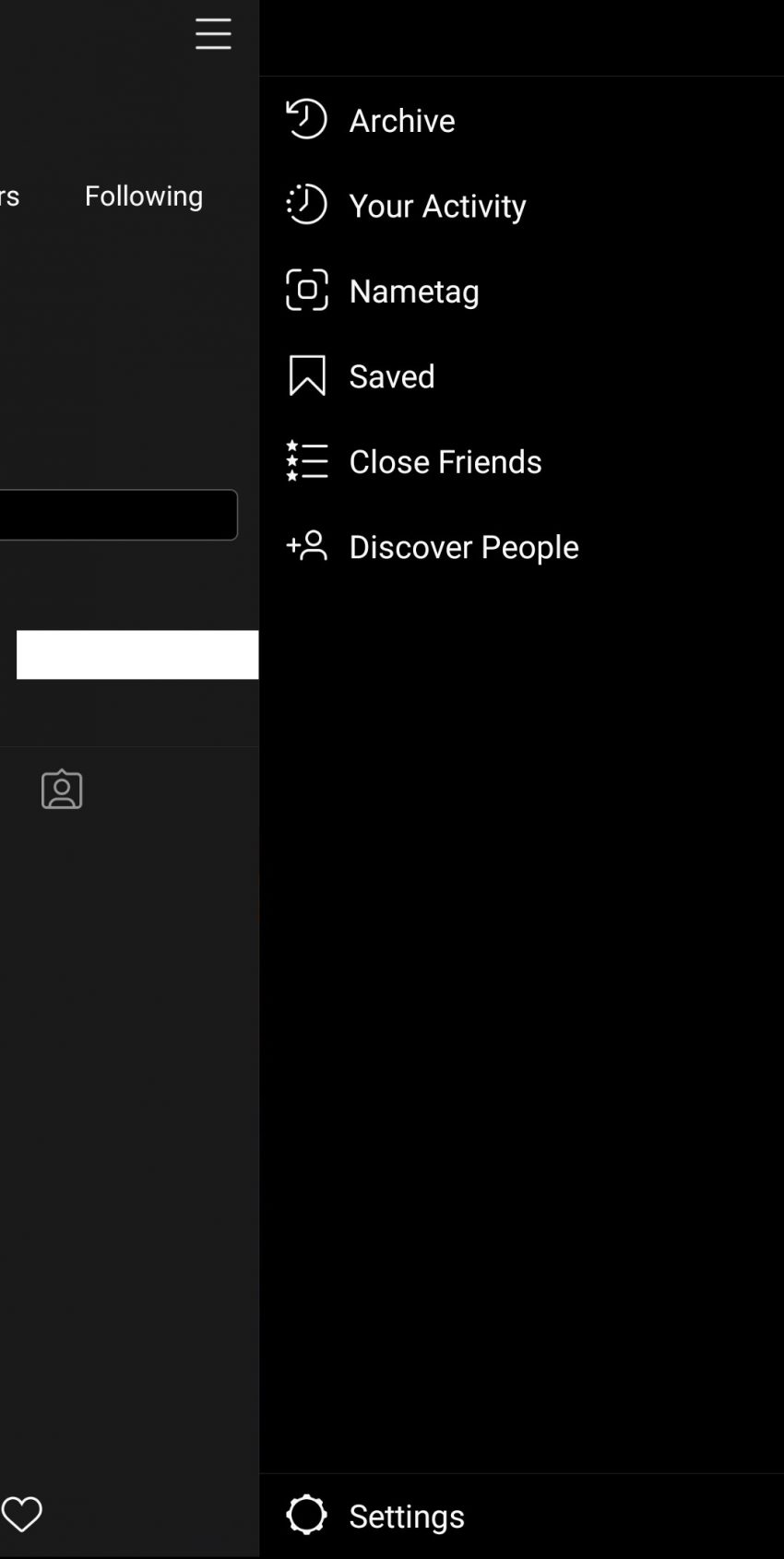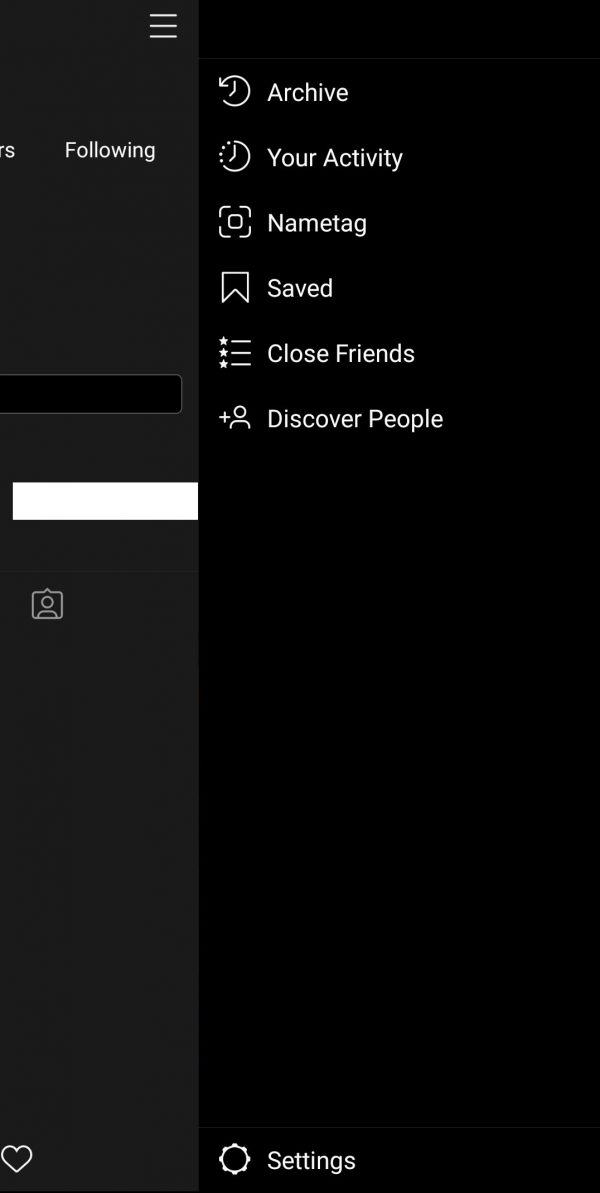 Click the Settings gear icon at the bottom of your screen.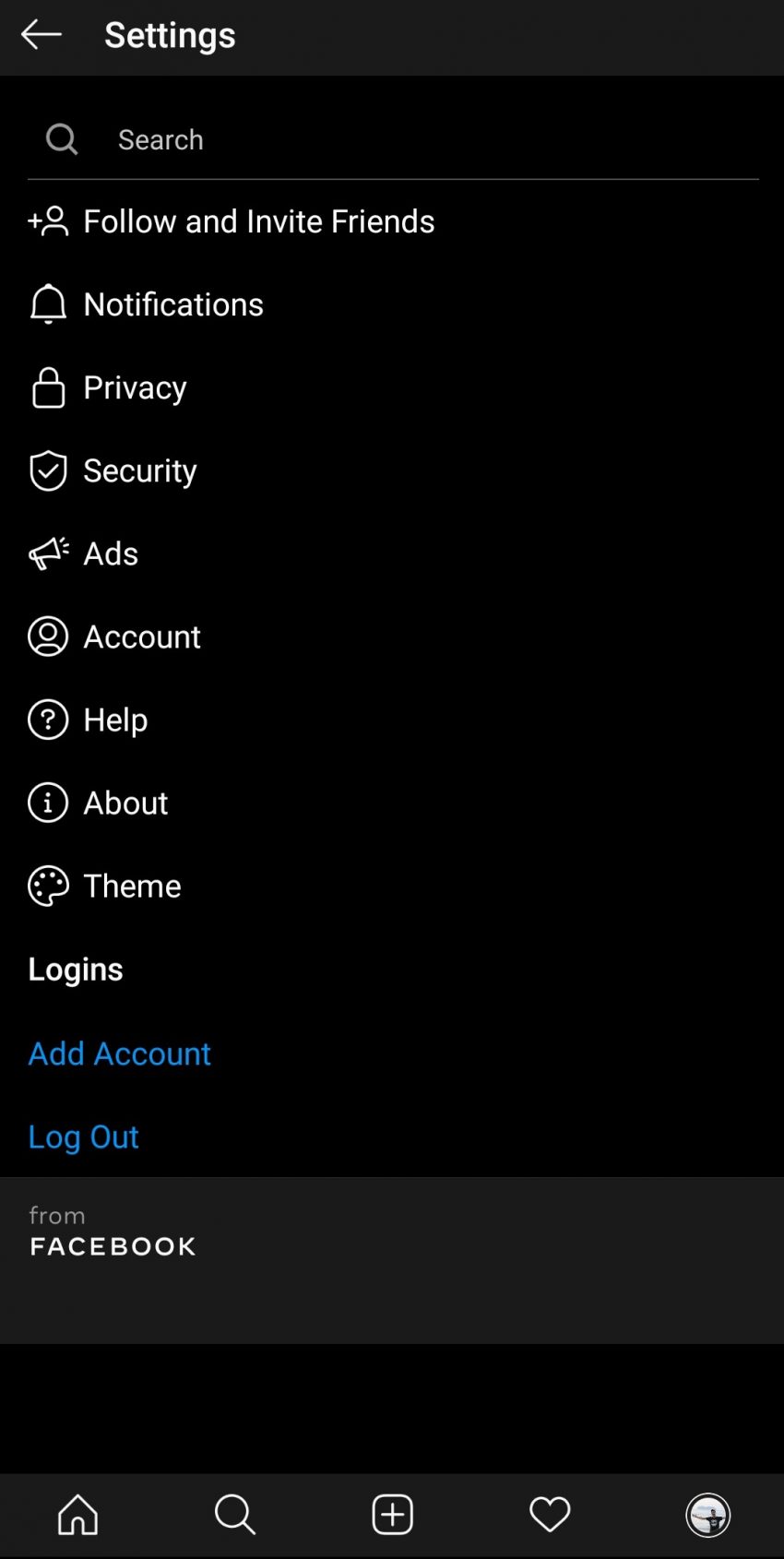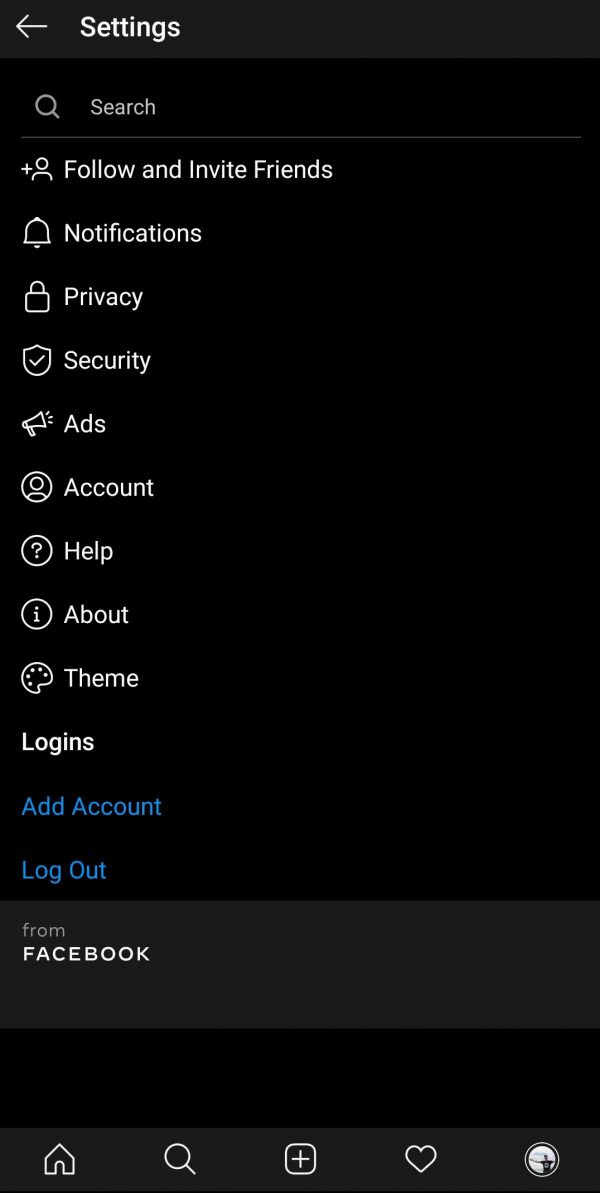 Click on Account.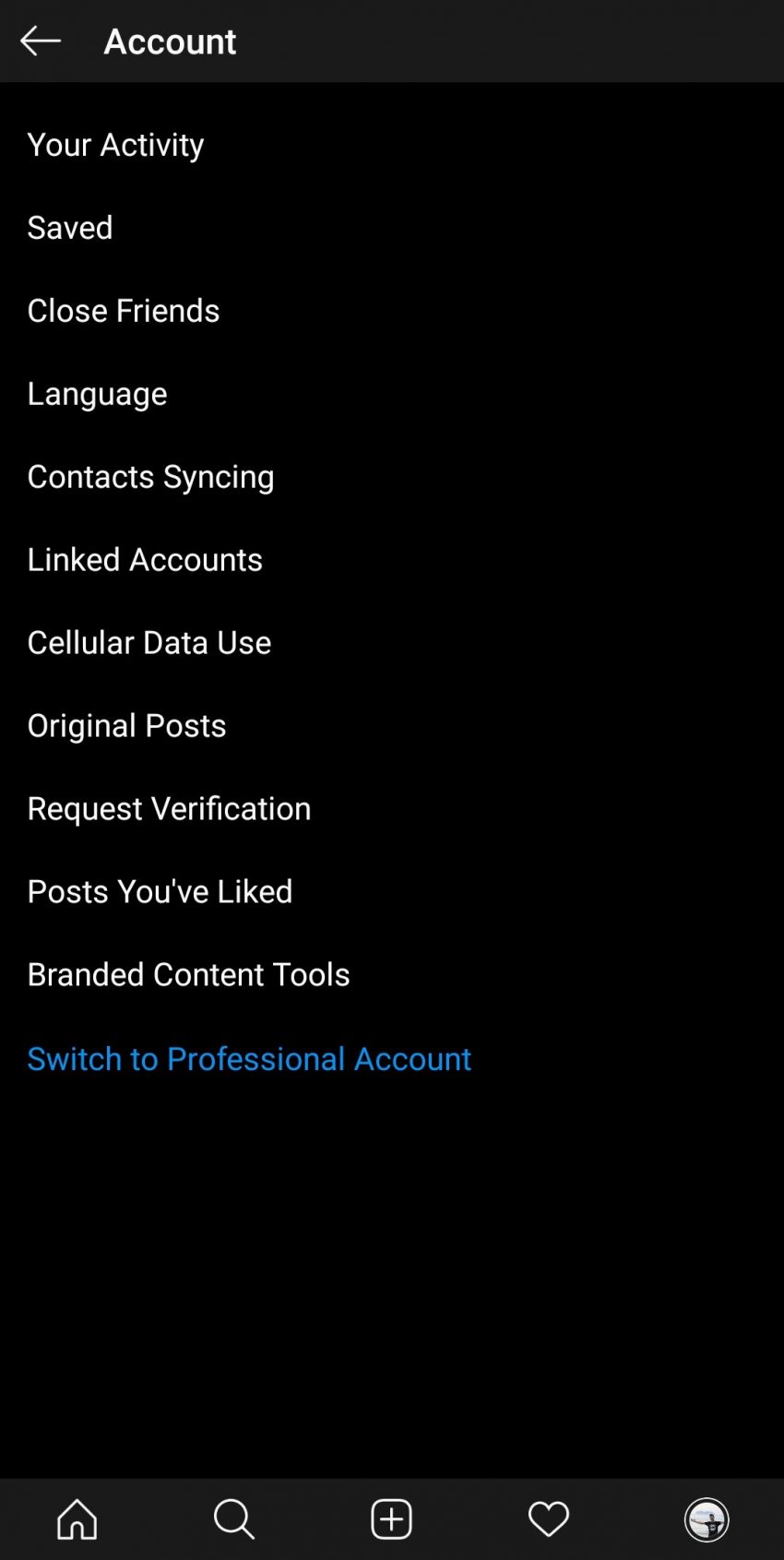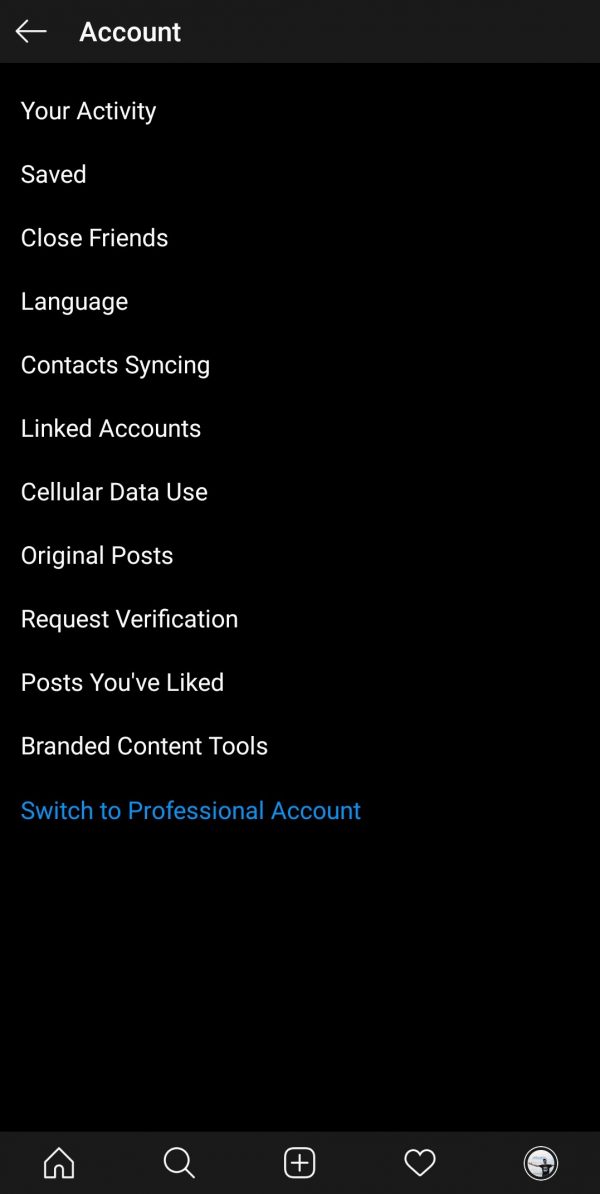 Tap Request verification.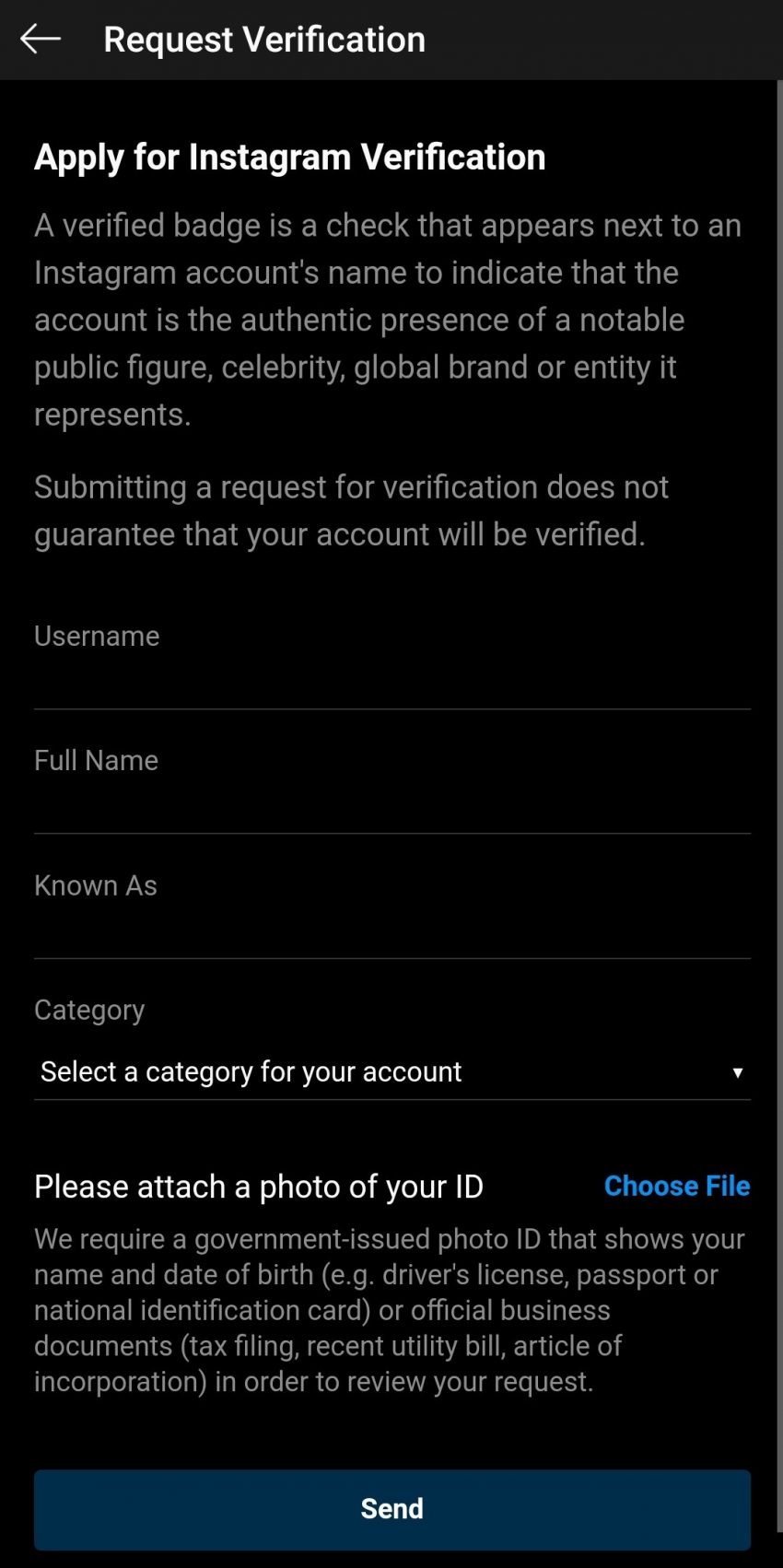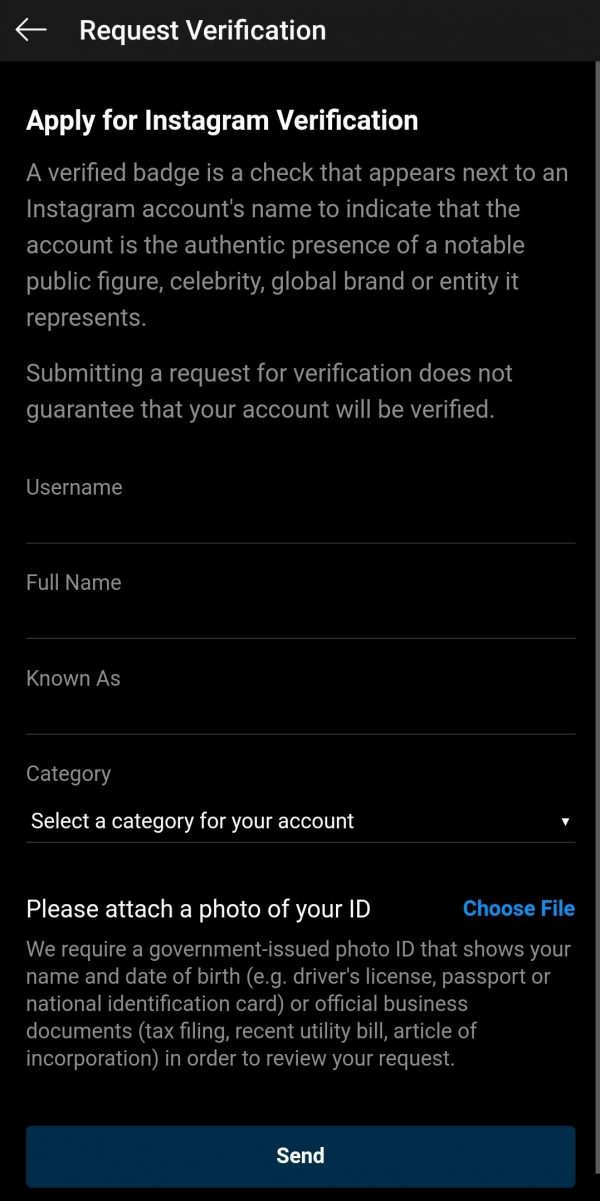 Step 3: Confirm your identity
This step includes filling in your Instagram account name and completion of the following fields:
Full Name: Write your full, legal name, as it appears on your government-issued identification.
Known As: This is your name or the name of your company. Use the name that identifies you among people. For instance, if you generally go by a nickname or use your middle name instead of your first name, enter that information in this field.
Category: This represents the category. You are free to choose from news/media, sports, government/politics, music, fashion, entertainment, blogger/influencer, business/brand/organization amongst others. Select the one that makes the most sense for your Instagram account.
Now you have to upload a copy of your government-issued photo ID or an official business In case of an individual a driver's license, passport, or government-issued identity card would do the job. For a business, you can use your tax returns, utility bills in your company name, or your articles of incorporation. Ensure that the name on your document is exactly the same as you entered above.
Tap Send.
The final step involves hitting the send button. After this step, Instagram will review your application for verification. They will also be looking to "confirm the authenticity, uniqueness, completeness and notability" of your account.
After reviewing your application, Instagram will notify you whether your request is approved or rejected. You'll also be able to see that message in your Instagram notifications. You should not expect a straightaway response. In spite of the absence of a specified timeline, the process usually takes a couple of days.
Beware of frauds/scams as Instagram will never ask you to pay for verification, and they will not send you an email asking about your verification request. In case you get a request to pay, or an email to send more details, you're being scammed.
---
Tips to get verified on Instagram
Dos and Don'ts
Do have a great bio- Everyone knows that having an intriguing profile eases the job of creating a sensation. So, this point is inevitable.
Do be newsworthy- This is a little known yet true fact. Instagram wants you to be featured in various news sources in order to determine your fame. Hence, wide coverage is required.
Post regularly- The reality is that a robust Instagram presence is needed rather than a single post to get a verified badge. An inactive account may destroy your hopes, so make sure you post new content regularly. Along with that, always keep follower count up by engaging with the audience apart from your fan base.
Don't use a third-party service- Well, a third-party would not get your account verified. Rather, they will scam you as not one is authorized to provide a verified badge other than Instagram.
Don't link to other social channels- You should consider this seriously as the social network doesn't entertain cross-promote, especially if the links are mentioned in your bio.
Besides this, other factors that should be considered are follower engagement, not losing the badge, etc. Keep the tips in mind and apply for a verified badge today.
All the best for your journey.