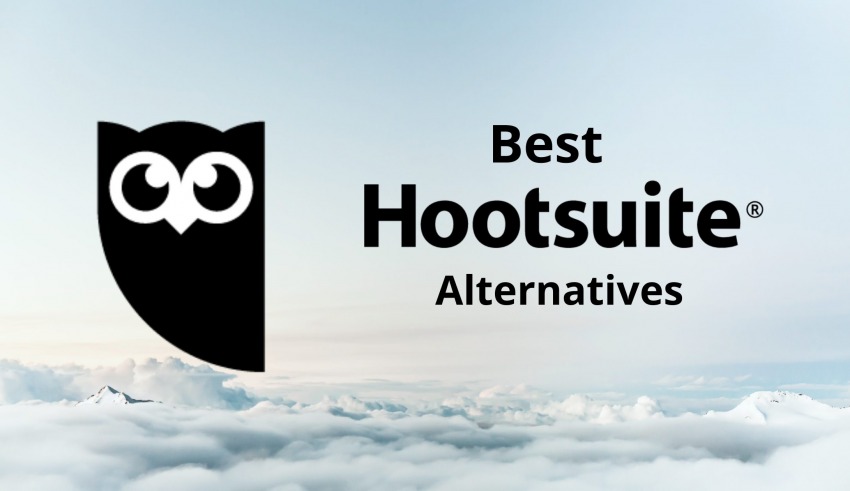 Hootsuite is a tool that every social media manager is familiar with. It's a convenient and effective tool that allows you to manage all of your social profiles from one place. The goal is to make it simple to read and reply to comments, to plan publications and posts so that they appear at your desired time, and to reduce any human mistakes associated with social network management. There are, however, good Hootsuite alternatives that you should investigate.
The enormous value of social presence is demonstrated by social media data. Users are no longer bound to a particular social media platform. Instead, they're hell-bent on having profiles on several social networking sites, including Facebook, Instagram, LinkedIn, Twitter, and others.
However, with such a large social media user base, companies must establish a vibrant presence in those areas as well. Businesses must be able to handle various channels and reach out to a variety of populations. This is where social media management apps like Hootsuite and other comprehensive solutions come in handy.
To be a social media manager, you'll need a set of skills
Working in social marketing presents one of the most difficult challenges: you never stop learning. Social media managers must constantly develop due to current advances in their sector. They must keep up with the newest trends, design social media strategies, post material at the right times, manage organic and paid campaigns, connect with the community, and do everything else in between.
Communication, creativity, writing, and managerial abilities are all important qualities for someone who works in social media. He should work as a copywriter and graphic designer. At times, he can also serve as a strategist, marketer, analyst, or customer support representative. All in a single day, perhaps. With all of these responsibilities, coffee and a social media management tool are the two things that keep a person sane.
What Should You Look For When Choosing A Social Media Management Tool?
Bringing Your Social Networks Together: The ability to link particular social networks is the most essential feature. The ability to distribute your material to various networks is at the heart of every social media management solution. As a result, you won't have to switch tabs or log in and out regularly. Not all tools publish on all social media platforms. The problem child is usually Pinterest or Google My Business. It's also useful to know how many social accounts the program supports per network.
Content Planning:

The second feature you'll want in a tool is content scheduling. It will save you time and enable you to upload material more strategically. You'll need a solution that can automatically schedule all of your content across various networks without requiring you to go through many complicated steps.

Observing and Participating

: Isn't it satisfying when you ask a question of a company page on Facebook and they respond within minutes? If you want your clients to be as responsive as you are, you should choose a platform that provides you an all-in-one social inbox. You're in charge of replying to all comments, responses, and client inquiries as a social media manager. Look for a solution that allows you to monitor, sort, respond to, and engage with consumers across several social media platforms in one window.

Monitoring and Evaluating:

What social media objectives have you established for yourself? And, to reach those objectives, what indicators would you wish to track on a weekly, monthly, or annual basis? You'll need more data to create outcomes and make strategic decisions. Select a social networking platform with simple reporting capabilities. The essentials include the number of postings on each social network, visibility and reach, likes, responses, and comments. Look for a solution that can create thorough white labeled reports if you require more detailed analysis and graphics in your reports. So, after each week or month, just download the report, add your client's logo, and give it to your employer.
---
Here are our favorite social media management solutions to replace Hootsuite to save you time: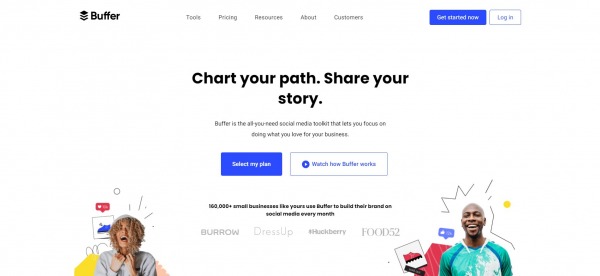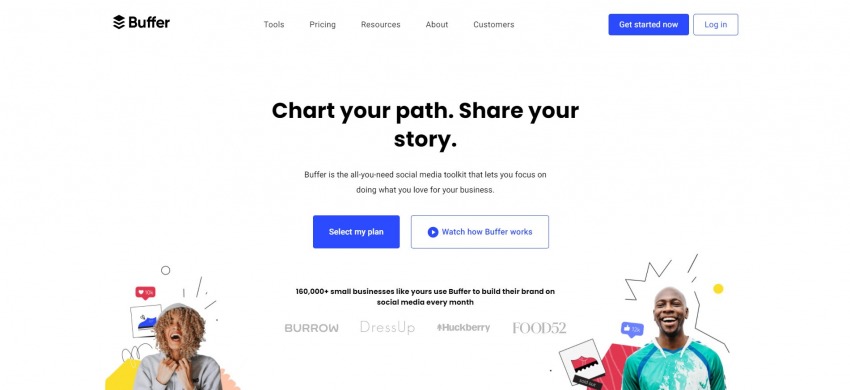 Buffer is the greatest Hootsuite alternative. It lacks some of the more advanced capabilities seen in some of the competitors. It does, however, have the main function for which most people use Hootsuite. Buffer publishes social media posts on several platforms according to a timetable. When compared to Hootsuite, it offers a lot more features. For example, they give a full feed for each network, offer repeat, and have a visual calendar.
They also provide a social inbox for responding to messages and comments. Analytics, which records and generates reports on published content, is also one of their most popular features. What's more, its price plans reflect this. Because the monthly rates are so low, even small firms will be able to afford them. Can't afford it? Then just join up on the Buffer free plan. Those who are interested can also take advantage of a 14-day free trial.
---


Agorapulse is a social media management solution that integrates everything you need into one platform. All of your social media messages, comments, and reviews may be managed from this page. You can also schedule posts and add thumbnails to them. You may even get a preview of your post before it goes live, so you can see how it will appear.
Agorapulse's bulk upload capabilities, paired with an infinite RSS feed, allow it to outperform Hootsuite in nearly every way. The consolidated inbox feature makes it much easier to handle conversations inside your social channel. Furthermore, Agorapulse provides a clutter-free interface that enhances the user's convenience.
The social listening tools provide you with information on current trends in your industry. Furthermore, this platform delivers actionable reports that indicate whether or not your campaign is successful. If you have a problem with Agorapulse, their customer care will respond within 30 minutes. Users have given the firm a 96 percent approval rating.
---


Sendible is a social media management solution for numerous customers. A centralised hub that keeps track of all the procedures in progress. Stunning Reports are efficiently kept. About 20,000+ brands have put their confidence in it. It has apps for everything from planning to cooperation to analytic knowledge.
Sendible is a Hootsuite alternatives that encourages team cooperation to boost their social media profile and optimise their process. You have complete control over the appearance of your Facebook, Twitter, and other social media posts. For Instagram business profiles, you may even schedule photographs and videos. It includes a built-in editor, but you can also use any other tool to create graphics.
Sendible also provides material recommendations via Google Alerts, so you're never short of ideas. You can complete a month's worth of planning in one session if you perform bulk scheduling. You may also save hashtags and prepared replies to use again in the future. This platform also offers an iOS and Android app, allowing you to work on the move.
---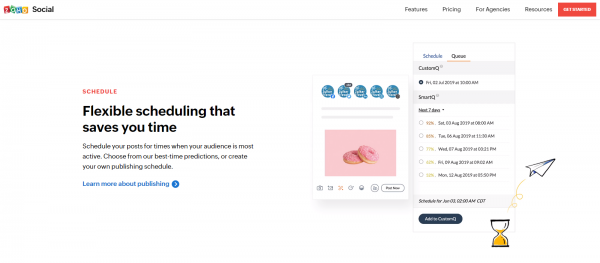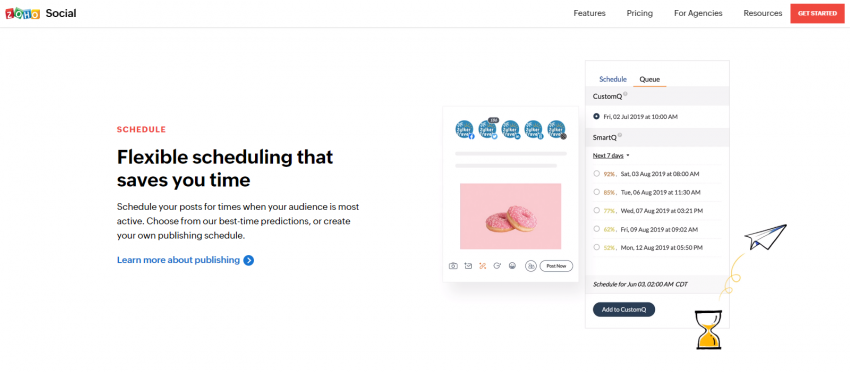 Multiple teams cooperate on each social network or on separate responsibilities at large advertising and digital marketing companies. Zoho Social was created to address this demand, since it allows you to connect several people at once and assign them unique tasks. You may monitor their progress, make real-time observations, and leave feedback. You have complete control over your whole social media strategy since you are the one who accepts or rejects postings. If you work with a large group of individuals, this is a great Hootsuite alternative. 
The optimal times to publish for maximum reach and interaction are shown by Zoho Social. There's also a listening dashboard that helps you simplify your social media posts depending on the parameters you've established, although the engagement figures aren't always correct. Zoho Social is a solution designed for medium-sized enterprises and agencies. Unlike Hootsuite, it shows to be an excellent option with sophisticated capabilities like social listening and SmartQ predictions.
---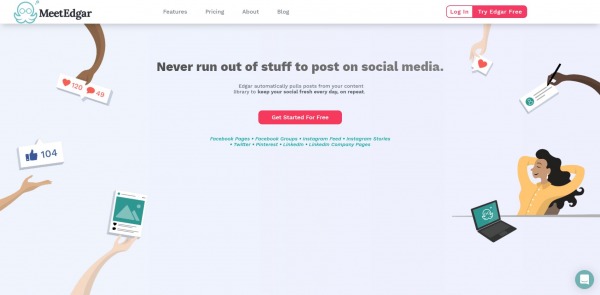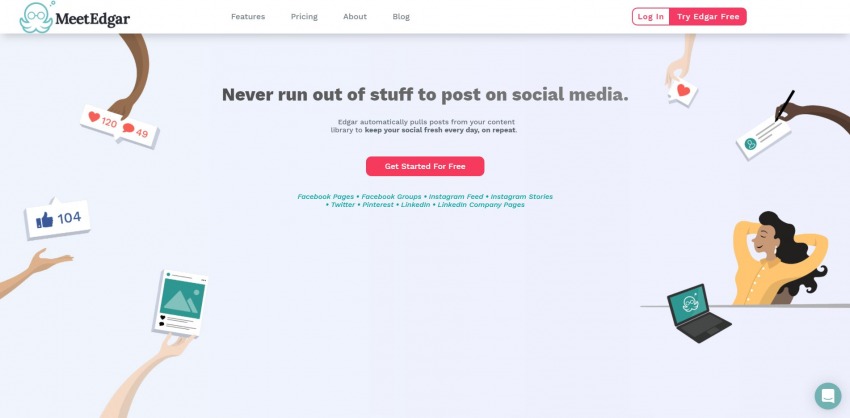 Are you weary of spending hours deciding which distribution channel is best for your content? This fantastic service is intended to assist you in managing your social media networks. You'll find this tool handy whether you're a community manager, a social media manager, or an influencer. It makes content marketing a lot more enjoyable since it opens up a lot of options, and all you have to do is let your imagination run wild and create unique and interesting material.
Meet Edgar, a social media management platform for small businesses and entrepreneurs, is our next choice for Hootsuite alternatives, since it offers solutions for scheduling and organising material for automatic publication. MeetEdgar is in charge of distribution. It includes a fantastic built-in calendar that reminds you of key dates and activities. All you have to do now is upload your article and pick from hundreds of categories.
The best aspect is that it also recycles the material, something Hootsuite does not do. Furthermore, MeetEdgar offers a straightforward user interface with AI integrations for easy publishing. The platform puts everything together as it deems appropriate and automatically publishes the content at the optimal moment for your target audience. This guarantees that your brand is seen by as many people as possible.
---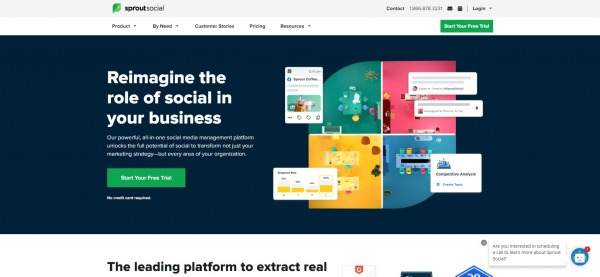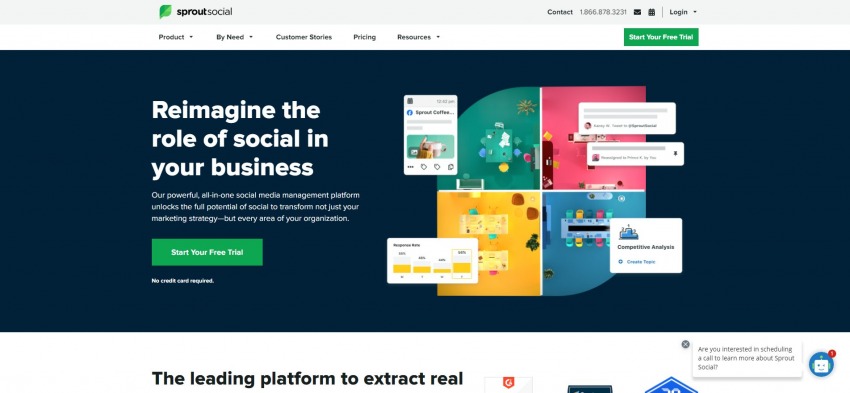 Sprout Social is another Hootsuite alternatives that offer plans that are equivalent in terms of features and cost. You gain access to a few key features with Sprout Social, including a social inbox, scheduling, and team collaboration. The CRM function is the most well-known, and it includes sub-tasks like approvals.
Sprout Social, like other Hootsuite alternatives, offers analytics and reporting. You may build presentation-ready reports with simplified metrics that can be exported to PDF or CSV format using Sprout Social. Most of the features you'd expect from Hootsuite, such as scheduling and publishing, are included.
You may post and save your materials, such as photos and movies, on the site. Sprout Social will inform you what the best times are to publish so that you get the maximum engagement. Then, from anywhere, you may use its mobile app to keep track of your progress. It comes with the majority of the sophisticated capabilities that customers want in social media management software.
---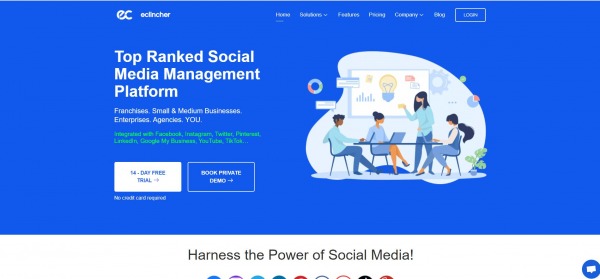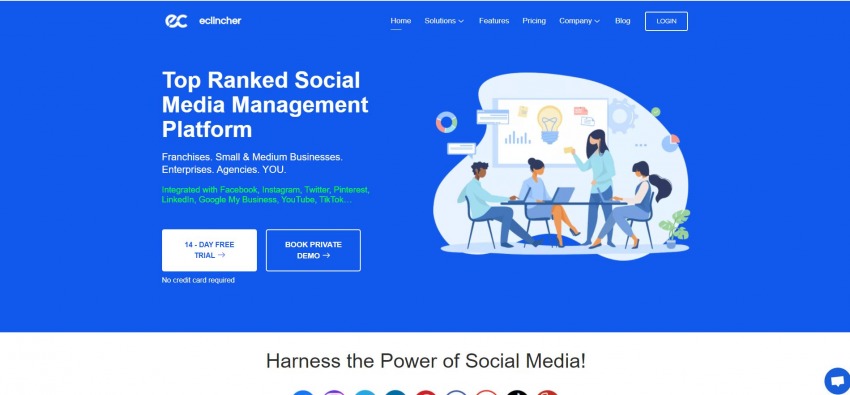 With a simple system and little work, eClincher allows the team to speed. eClincher provides a powerful all-in-one social media management dashboard with many useful features for successful deployment. It has a significant impact on the digital economy. It provides Best Features like Hootsuite, So it also a Good option For Hootsuite Alternatives.
The publishing, reporting, and monitoring features of eClincher are its most well-known features. It has a function called Pocket integration that is rather fascinating. This function allows you to post any material in your pocket account instantly to social media networks.
It integrates with a variety of third-party technologies, including Canva, Zendesk, Google dynamic links, Google Plus, and many others. eClincher automatically finds and distributes high-quality free stock photos. The user may also plan a boost of the chosen articles and material for a later date/time.
---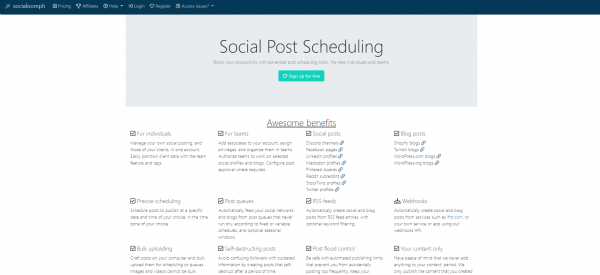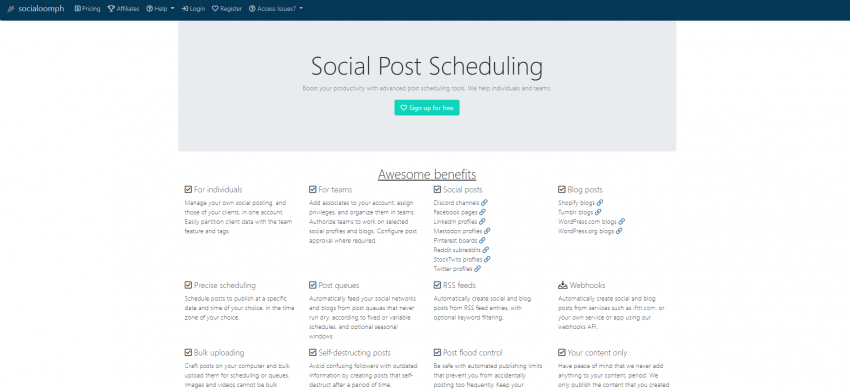 SocialOomph is a tool for scheduling social media posts. It includes a number of features that help to increase productivity. it's great for social media postings, blog entries, and more. It offers a number of features and functions, including post queues, RSS feeds, and post-flood management, among others. With the keyword tracking system, it connects to the user's account, allocates rights, and groups them into teams. When necessary, SocialOomph additionally configures post-approval and feeds the social network on time.
One of the finest free Hootsuite alternatives is Social Oomph, which features a simple and easy-to-navigate UI. Originally, Social Oomph was designed as a Twitter automation and management tool. However, they understood after a few years that they had the capacity to achieve something far greater. That's when they expanded their services to include other social media platforms.
---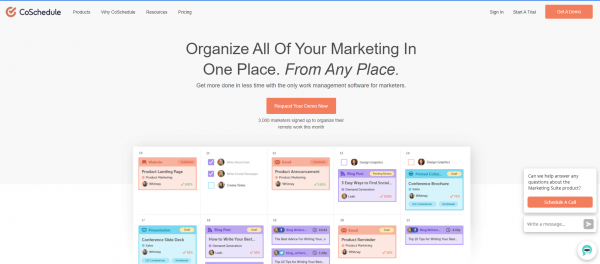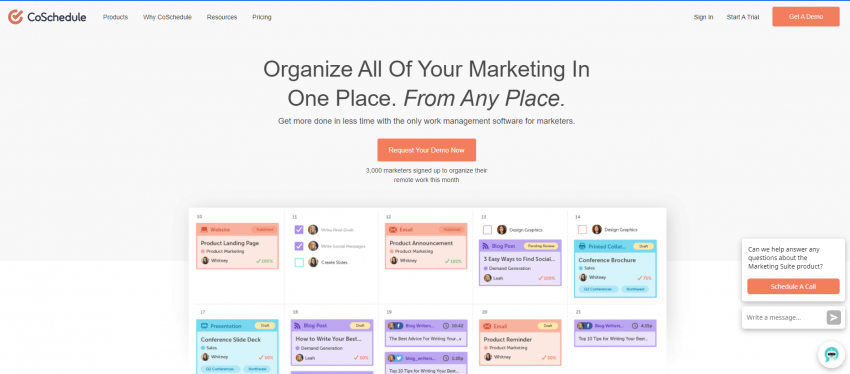 There's nothing like being part of a team where you can learn something new every day. CoSchedule can assist with this since, in addition to its social media management and digital marketing services, it also offers workshops, advice, and ideas to help you build a strong campaign and effectively manage social media. You should be able to choose a plan that suits your needs, whether you're a little or large business.
Up to 20 individuals are permitted, with a total of 13 connected accounts. This is an annoyance in and of itself because Hootsuite allows you to register several sites. However, CoSchedule's ability to interact with websites is a major feature that makes it an attractive Hootsuite alternative. This implies you'll be able to do more than just schedule social media postings. There's a lot more you can do to improve your overall marketing strategies. It is also A Good Option For Choosing Hootsuite Alternatives.
---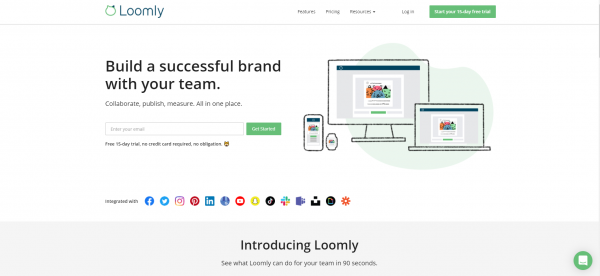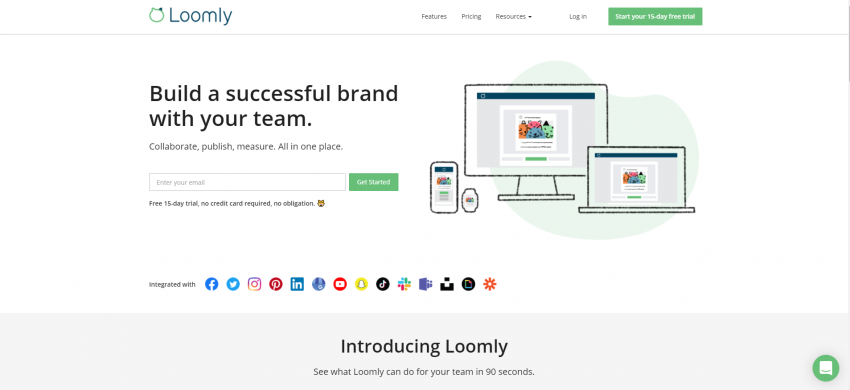 Loomly is a social media management platform for small businesses that is similar to Hootsuite. Slack and Microsoft Teams connections are available in Loomly, which is a bonus. Loomly is mostly used for content production and branding.  If you want to be a social media manager but don't have the means to invest in expensive software, Loomly is a good option. This platform allows you to manage all of your social media accounts from a single dashboard, which is a feature that almost all social media management systems provide.
In addition, Loomly offers a free library of marketing ideas that you may use in your social media campaigns. The most affordable membership package is $25, making it one of the most cost-effective Hootsuite alternatives available. Its method of operation also speaks highly of the system.
Wrapping Up
Small/medium businesses, members of a company's social media team, or marketers wanting to establish a formidable social media presence might benefit from Hootsuite and its equivalents. These marketing insights can help you gain a better grasp of how key social networks are changing. These platforms aid in the promotion of high-quality work in a shorter amount of time.
Even though Hootsuite is one of the first in social media marketing, the other Hootsuite alternatives provide a better experience at a lower cost. You need the proper social media management tool at your team's disposal if you want to build a winning social media strategy. You're sure to find your match with the broad list we've covered above.
Many of them provide a free account that allows users to manage social accounts and create limitless curated content. At a reasonable cost, an advanced and productive workplace is available. Users of these tools say that they are always growing. The future viability of these platforms is dependent on upgradable features and more effective marketing strategies. If your budget allows, experiment with all of them to determine which combination produces the greatest results.