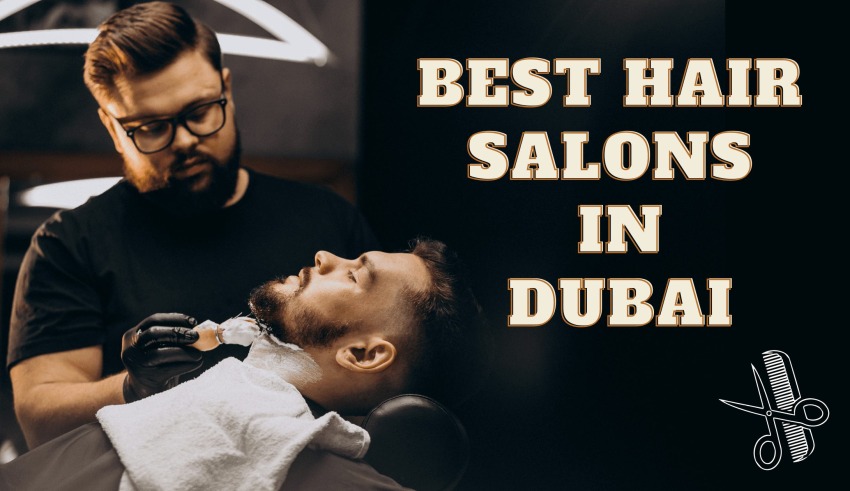 When it comes to hair salons, there are tons of options to choose from. However, not all of them are the same and can deliver quality services. There are salons that are quite expensive and may even swallow at least half of your monthly pay cheque. Despite paying so much, some of such salons' don't deliver services as said or of proper quality. In such cases, it gets quite disheartening, disappointing, and wastage of a lot of time, effort, and money. As a result, it is very important to choose the right hair salons in dubai for your needs.  However, it is quite tough to decide which salon to go for. To make it easy for you, in this article, we've rounded up some of the hair salons in Dubai options to go for in Dubai. 
Best Hair Salons in Dubai: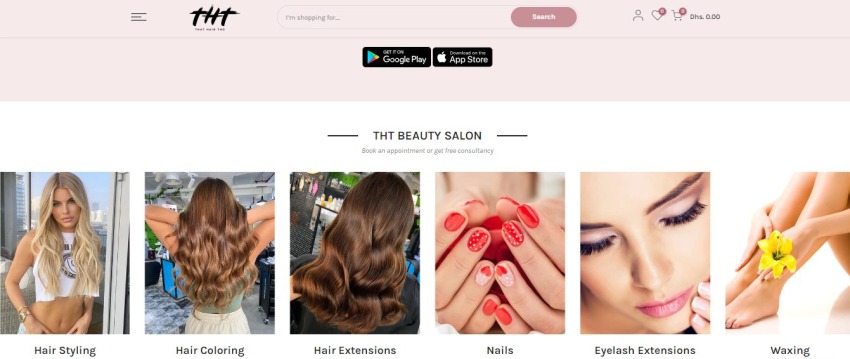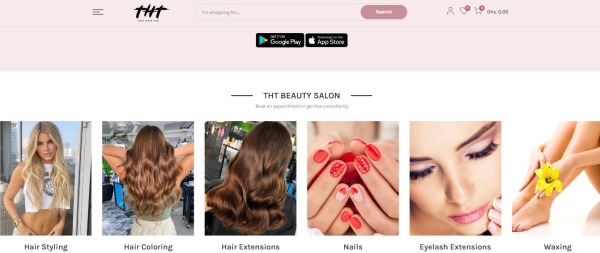 Let's start the list with the salon we found out to be probably the hair salons in Dubai, THT. THT or The Hair Tho salon is located at Jumeirah Lake Tower, Cluster N, which is also Dubai's fastest-growing chic community. If you're tired of going to boring salons with not-so-pleasant environments, this salon is a must-visit for you. 
There are many reasons that we consider THT hair solon to be the best and ranked number one on this list.  Firstly, all the professionals at THT have got advanced training from top beauty institutions in Australia, the UK, and UAE. Not just this, the professionals have over 75 years of combined experience in the beauty field. Secondly, THT is Dubai's one of the most sustainable and cruelty-free salons. It means that unlike most salons out there, they source and use the best, sustainable, vegan, and environmental-friendly products. Thirdly, THT provides lets clients have all the information and details of their treatment upfront. 
The salon is an all-in-one destination for all your beauty needs. With That Hair Tho, you need not visit different salons for different treatments. So, be it hair care, skincare, makeup, or nail care, you can get it all done here. Apart from an amazing range of services, THT also offers beauty products to help clients appear the best version of themselves. 
You can get started either by opting for their free consultation through WhatsApp or booking an appointment by filling out a form available on their website. Also, you can go for downloading their app, which is available on both the Play Store and Apple Store.
Address: The Dome Tower – Shop No B04 Basement – Cluster N – Dubai – United Arab Emirates
Phone: +971 4 589 6679

---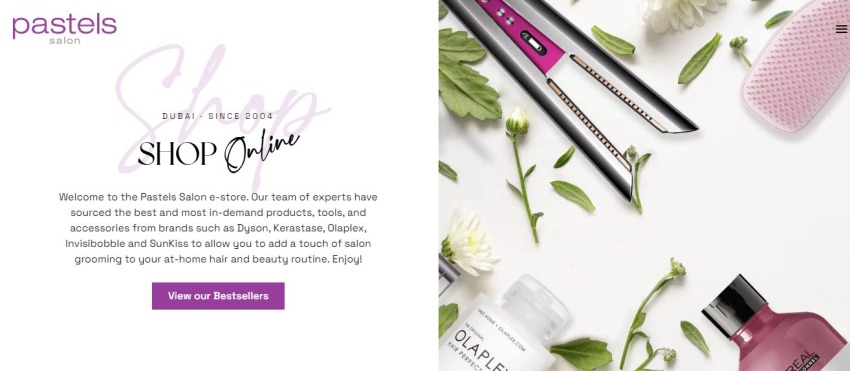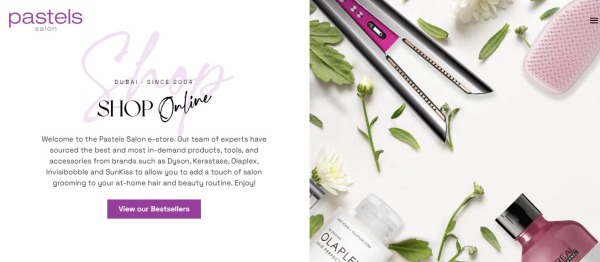 Next up, on this list, we have Pastels salon, an award-winning hair, beauty, nail, and spa salon in Dubai. They have been in the business since 2004. It is their top-notch quality services that have let them build such a strong reputation in the market. 
Today, they have got two branches for their salon, one is the Jumeirah branch and the other is The Ritz Carlton branch. In both their salon branches, you'll get a friendly yet professional atmosphere. Their salons have a sleek and simplistic design along with state-of-the-art styling areas and treatment rooms.
The hair services and treatments offered by Pastels Salon include cutting & styling, coloring, curly & coily hair, kerastraight, hair extensions, and many more. Apart from these basic services and treatments, the salon also offers a number of conditional hair treatments. These include olaplex, Kerastase fusio dose, Kerastase k water, scalp cleanse, and hair detox. Apart from hair, you can rely on Pastels Salon for a range of nails and beauty treatments. The best part is that all the professionals here are trained, experienced, and passionate to deliver the best to clients.
The best part about Pastels Salon is that they've also got an e-store. Their e-store has the best and most in-demand beauty products, tools, and accessories. Everything listed on their e-store is the ones recommended by beauty experts and from brands some of the most well-known brands. You'll be able to find products, tools, and accessories of brands like Dyson, Kerastase, Olaplex, Invisibobble, and SunKiss.
Address: 1186 Al Wasl Rd – Umm Suqeim – Umm Suqeim 2 – Dubai – United Arab Emirates
Phone: +971 4 388 3534
---
Related: 10 Best Hair Salons In Plano, Tx
---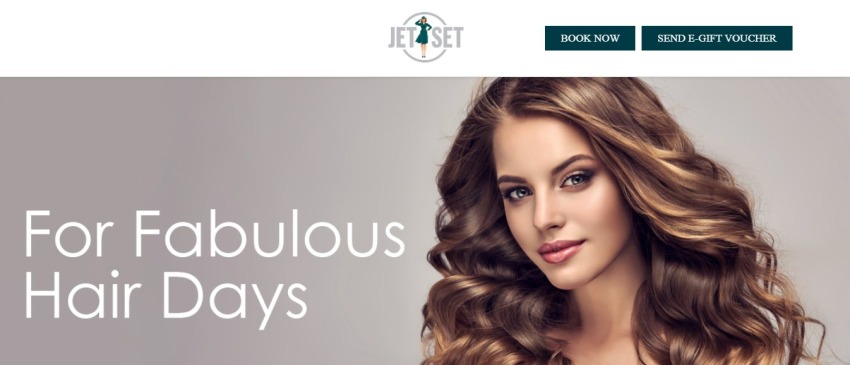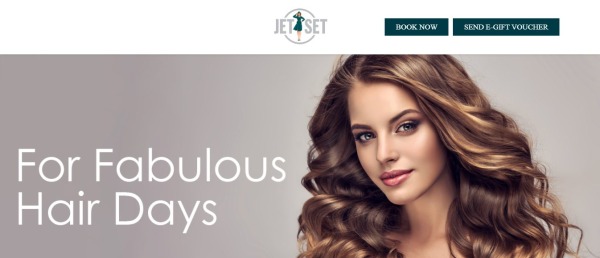 If you are looking for JetSet to offer an innovative, fresh, and modern hair salon in the contemporary city of Dubai, then look no further. It is the perfect alternative out there to a traditional salon. This salon is a haven for all those who are obsessed and wants to have picture-perfect hair. JetSet is the hair salon that truly holds the potential to turn your dream of must-have picture-perfect hair a reality. 
The salon has got two branches inside some of Dubai's most distinctive locations. One of JetSet Hair Salon's branches is located at the Emirates Towers and the other in the Grosvenor House Hotel. Be it the elite business travelers or UAE's trendsetting millennials, the salon appeals equally to both categories of clients. 
The salon offers a wide range of best-in-class hair services and treatments. This is the ideal after-work hideaway that you can visit to give your hair some well-deserving treatments after a hard day. The team at JetSet Hair Salon consists of more than 25 trained, qualified, and well-experienced stylists. Till date, the salon has served more than 35,000 clients from all around the world. Hence, you can go for them without any second thought or worrying about anything.
Address: 1st Floor, Jumeirah Emirates Towers – Dubai – United Arab Emirates
Phone: +971 4 330 0886
---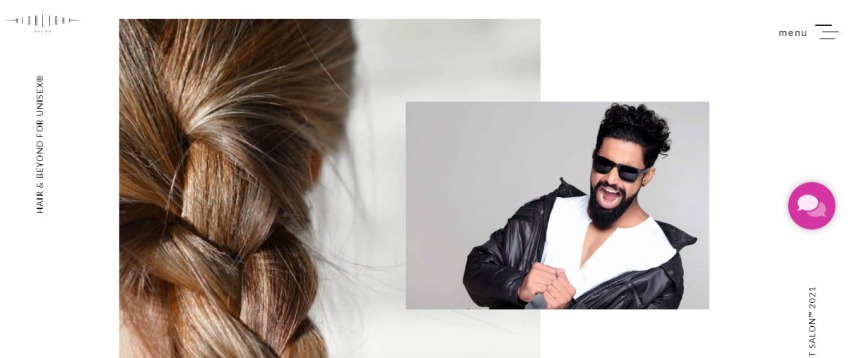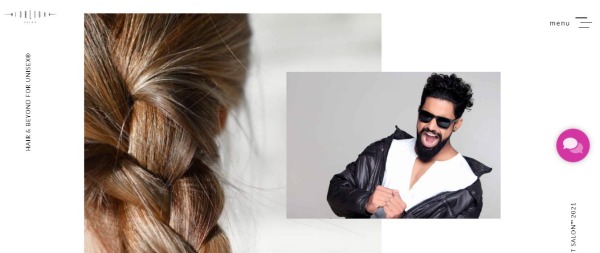 Next, we have Highlight Salon on the list, Dubai's leading and top-rated unisex hair salon. Highlight Salon claims to be the hair salons in Dubai. We must say that after doing research, looking at ratings, and reading customer reviews, we found their claim to be true. 
Highlight Salon has been in the business in Dubai for over 5+ years. It is located in BurDubai, The Canvas Hotel Dubai MGallery by Sofitel, which is just a kilometer away from the Al-Fahidi Metro Station. If you've always wished to go to a hair salon with a 5-star hotel-like ambiance, then with Highlight Salon you can make your wish come true.
Highlight Salon is known for offering premium quality service to clients and has a record of maintaining 100% customer satisfaction. This award-winning unisex hair salon has experts with experience of more than 32 years. Here, experts are passionate about delivering the best services to clients and helping them look as well as feel best.
They make sure that clients get to relax and enjoy the personalized journey. You can get in touch with them through call, email, or social media handles. You'll be able to find a contact number, email address, and link to social media handles, all on their website.
Address: The Canvas Hotel Dubai MGallery Hotel Collection – Dubai – United Arab Emirates
Phone: +971 55 914 6009
---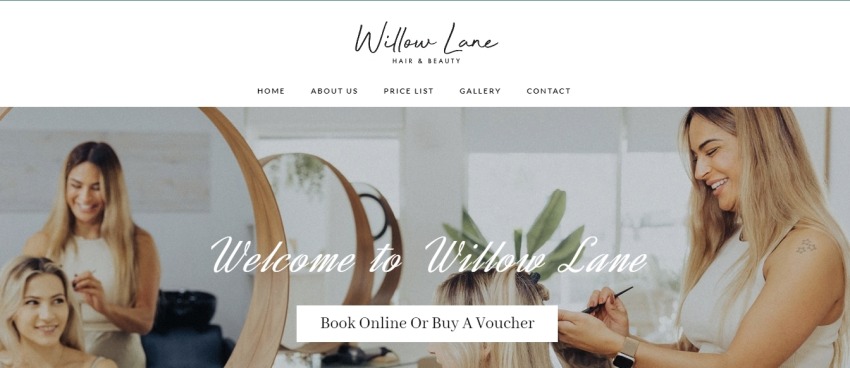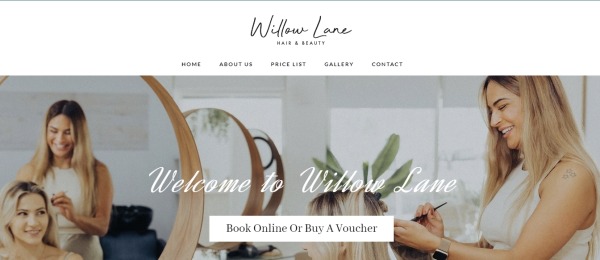 If you're looking for an Instagrammable salon in Dubai, well, this is the place for you. You must visit this boutique-style salon located in the heart of JLT, Cluster C. Here, you can get an array of services including hair, nails, eyelashes, brows, waxing, threading, pedicures, and everything you need to look and feel your best. It is the ideal place you can go to pamper yourself.
The British-owned hair and beauty salon, Willow Lane started in October 2020. Despite being in the business for just 2 years, the salon has already built up an impressive clientele. Not just clientele, it has also built a very good reputation and image in the market. The hair and beauty experts here are professionally trained from Uk and have years of experience.
The most unique as well as the best part of Willow Lane is that there's a coffee and juice bar. One more unique offering of the salon is that it has its very own 'Work From Salon' room. The room is for working professionals who are on the go working at different times of the day. Hence, here if you want, you can work on your laptop time whilst getting your hair done.
Address: Gold Crest Executive – Cluster C – Jumeirah Lakes Towers – Dubai – United Arab Emirates
Phone: +971 52 584 8201
---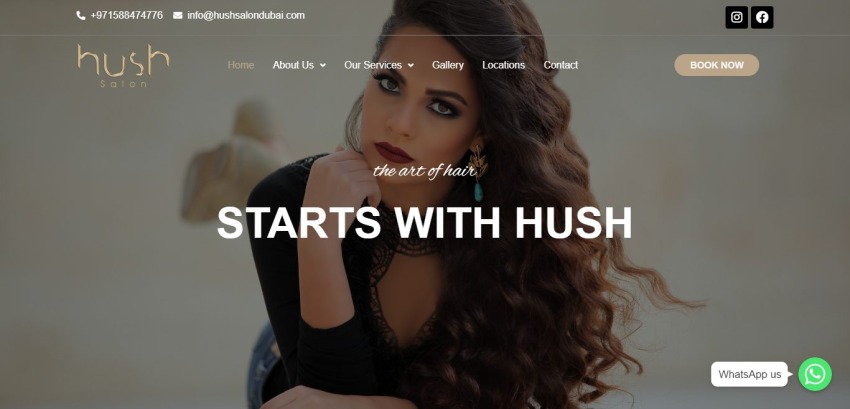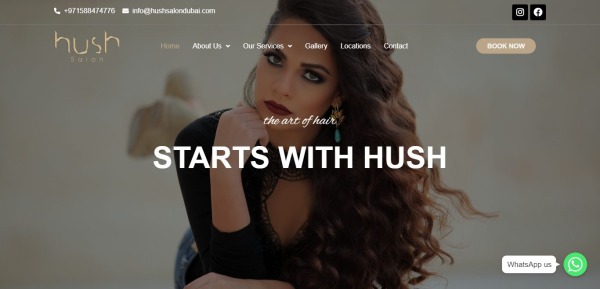 Hush Salon is known for offering a range of exclusive hair and beauty services and treatments. From nails, skincare, make-up, and body care to luxe hair services, it is a one-stop destination for all kinds of salon services. So next time, no matter what the occasion or what the need is, you know where to go. It is one of the favorite salons of both cosmopolitan residents and visitors of Dubai.
Hush Salon has got its salon located in three different locations across Dubai. First located in Wafi Hall, second in The Address Dubai Mall Hotel, and third in Sofitel Dubai – Jumeirah Beach. You can visit either of them at your convenience and suitability.
You can check their website to get in-depth details about each of these salons. All three branches come with lush interiors and state-of-the-art equipment. In addition, there are also a varied set of experts to deliver the best solutions and top-notch services.
Address: العنوان دبي مول – Downtown Dubai – Dubai – United Arab Emirates
Phone: +971 4 438 8165
---


Next up, on the list, we have Trevor Sorbie hair salon. It is located at Financial Center Rd, Downtown Dubai. Experts and stylists here believe in making the ordinary extraordinary. They ensure that every client despite all the makeovers and other beauty treatments, looks as beautiful as they are.
Trevor Sorbie has also received multiple awards, which include L'Oréal Colour Trophy 2018 and Best British Hairdresser 4x times. Hence, when visiting the salon you need not worry about anything knowing that you're in good hands. In addition, at Trevor Sorbie, you'll only find products that are vegan, cruelty-free, environment friendly, and include over 90% natural ingredients.
Address: Unit SF – 250 – Financial Center Rd – Downtown Dubai – Dubai – United Arab Emirates
Phone: +971 4 388 8440
---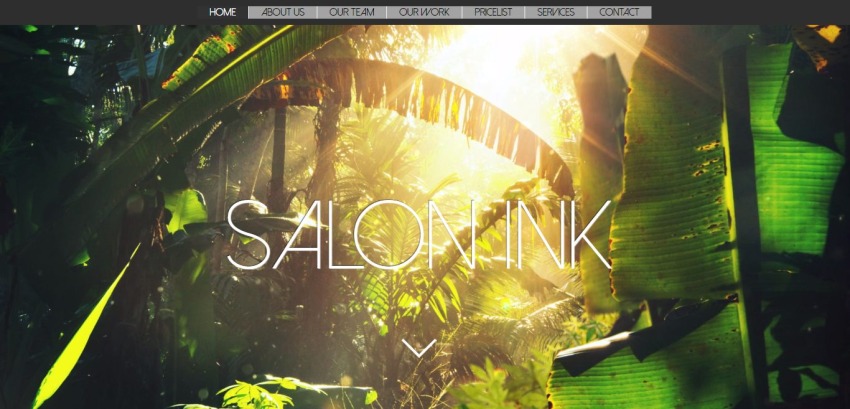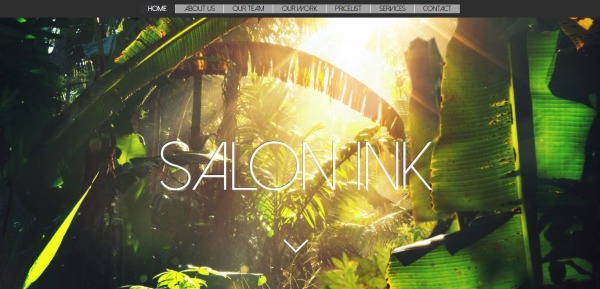 Established in 2007, Salon Ink is today considered by many to be the hair salons in Dubai. It was established by Australian hairdressing duo Kelly Cyndrowski and Sharon Anderson. The salon has been firmly in the business for over 13 years. Well, there are many reasons for the success of the salon, let's have a look at a few of them below.
Firstly, Salon Ink has an extensive team of trained and well-experienced professionals. Secondly, they offer a plethora of services apart from hair such as nails, facials, and many other beauty treatments. Last but not least, other factors include personalized customer service, craftsmanship, attention to detail, and most importantly, best-in-class salon ambiance.
You can visit the salon located at Villa 14 Al Reef Villas, Al Wasl Road, Umm Suqeim 2, Dubai. If you want to get in touch or consult with them before actually visiting the salon, you can also do so. You can do so via call, WhatsApp, or by filling out a form available on their website.
Address: Villa 14, Al Reef Villas – Al Wasl Rd – Umm Suqeim 2 – Dubai – United Arab Emirates
Phone: +971 4 385 4402
---
Related: 10 Best Affordable Hair Salons In Dallas, TX
---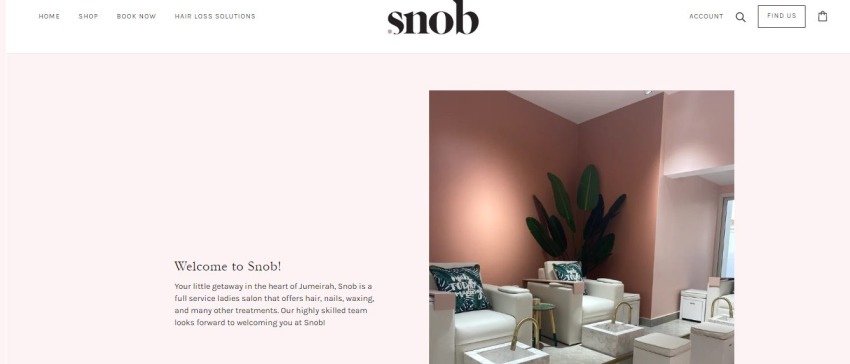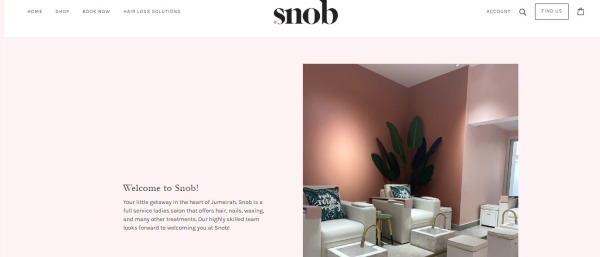 Snob Salon is a full-service ladies salon located in Dubai. The salon is exactly located in the heart of Jumeirah at Al Wasl Rd, Al Safa 1. It is a great option that you can consider visiting. Snob Salon offers hair, nails, waxing, and many other beauty services and treatments. 
The salon was founded by former beauty editor Haneen Odeh. Hence, you know when you're going to this salon, you're going to get the best of the best. The salon comes with a chic interior featuring millennial pink and soft mint colors, perfect to feel relaxed and pamper yourself.
The best part is that if you're suffering from hair loss problems, you can rely on them. They offer one of the best hair loss solutions. Apart from all these, you can also shop a variety of quality beauty products from their website.
Address: Al Wasl Rd – Al Safa 1 – Dubai – United Arab Emirates
Phone: +971 4 338 6600
---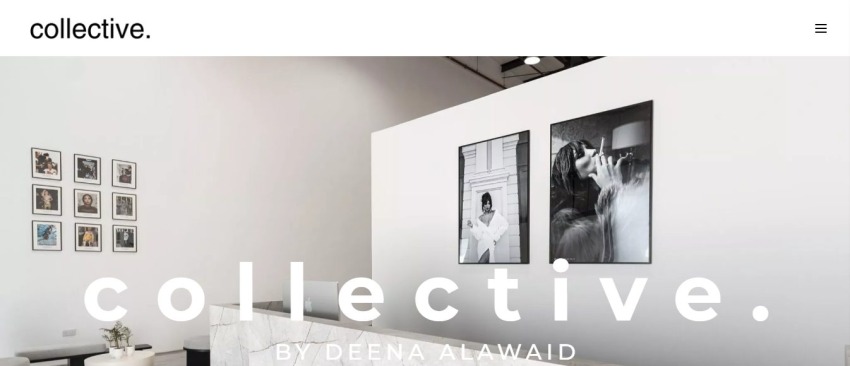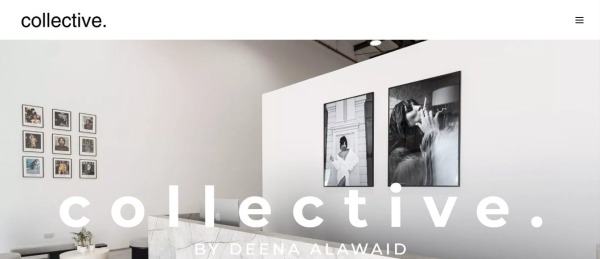 Last, on the list, we have Collective, located in Al Quoz, which is the go-to hub for all hair salon needs. This hair salon has come new into the business and started in just early 2022. Despite being new to the business, till date, they have served over 900+ customers worldwide. Also, they have won more than 8 awards.
 It was founded by top hairstylist Deena Alawaid. Hence, you can relax and need not worry about anything while visiting this salon. Collective aims to be a hub where like-minded, hard-working, career-driven, and motivated hairstylists could come together. The goal is to deliver world-class hair-related services to people. 
Address: Unit 205 – Mag Warehouse – Al Quoz Industrial Area 2 – Dubai – United Arab Emirates
Phone: +971 50 742 0122
Conclusion:
With this, we come to an end of the list of '10 Best Hair Salons in Dubai'. These are the hair salons that we think you must consider visiting this year. With the aforementioned salons, we're sure that you'll get the best service and won't get disappointed in any way. We would further suggest you to once go through the websites. This will help you exactly know exactly what to expect and what not.