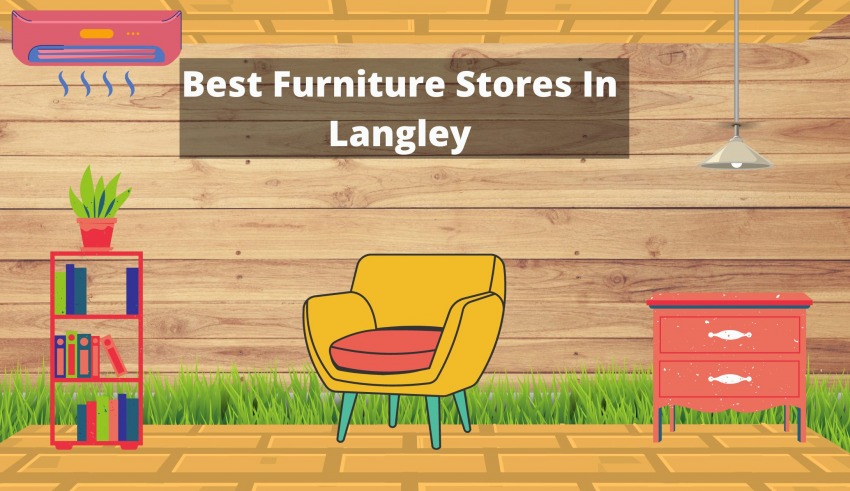 Furniture is one of the most useful and crucial elements of a home. It reflects your personality and style. Furthermore, it makes your home look appealing and also transforms the space into a comfort zone. This makes it challenging to pick the right type and style of furniture for your home. Whenever you select a piece of furniture, always ensure that it fits right in with your home environment, the color of your walls, and also your style. Whether it is your living room, bedroom, dining room, or home office, look for statement furniture that will add value to the room and also provide comfort. In today's blog, we have curated a list of the ten best furniture stores in Langley. We assure you that this list will help you find the perfect furniture and home décor for your home. So, let's have a look!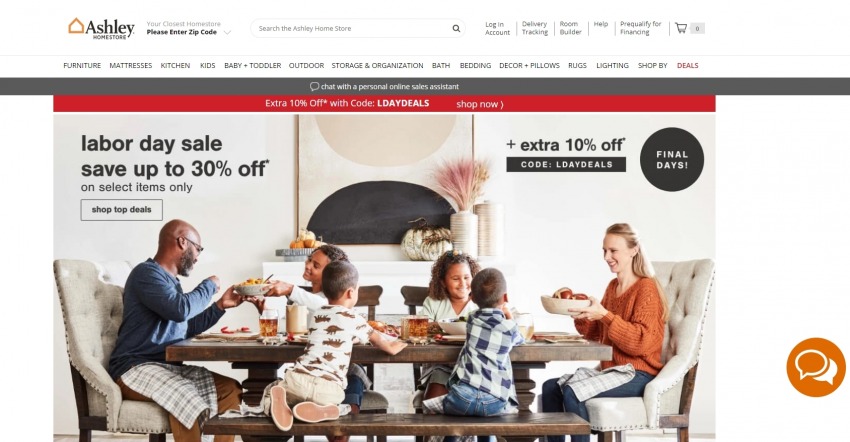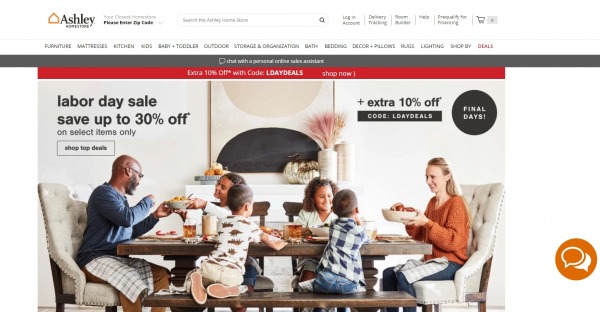 Ashley Home store is a top-notch furniture retailer in North America. It is locally owned and operated. Apart from Langley, Ashley's home stores specialize in best-selling furniture and mattresses in around 46 nations and over 1000 locations. Here you will find the most stylish, elegant, and quality furniture which will fit right into your home. Ashley's specialty lies in making the following products –
Dining and living room furniture, including dining chairs and bar stools
Bedroom and Home office
Cabinets and storage
Sofa, dressing, coffee table, benches, buffets, hutches, ottomans, end tables, and bookcases
Chests, nightstands, and beds
Besides high-quality furniture, Ashley's home store also trades top mattress brands likes Serta, Simmons, Sealy, Stearns & Fosters, and Tempur-Pedic. Every sleep mattress at Ashley undergoes 200 quality control tests to ensure that the customers experience superior comfort. This shows how passionate and committed they are to providing value to their products. You can find Ashley's home store at 20645 Langley Bypass, BC V3A5E8. The store is usually open from 10:00 am to 05:30 pm every day. However, on Sundays, the store opens around 11:00 am and closes at 05:00 pm.
---


LA-Z-BOY furniture galleries are another top-selling furniture stores in Langley that offers premium quality products and an amazing shopping experience. They provides a vast collection of bedroom, kitchen, dining, and outdoor furniture. Additionally, you will find high-quality recliners, sofas, chairs, sectionals, and other home accents.
The best part about this store is its design service. When you work with LA-Z-BOY, their design professionals visit your home to understand what type of space and style they are working with. They then help you pick the right furniture for every corner of your home. All the in-home design services are free of cost. And during your purchase, LA-Z-BOY provides several easy options for financing as well. With flexible pricing, you can also get customized furniture with any style of design to suit your home needs.
LA-Z-BOY furniture store is located at 20670 Langley Bypass, BCV3A5E8. You can also contact their customer support to help you find the location. The store opens between 10 am – 6 pm every day except Sundays the store opens between 11 am – 5 pm.
---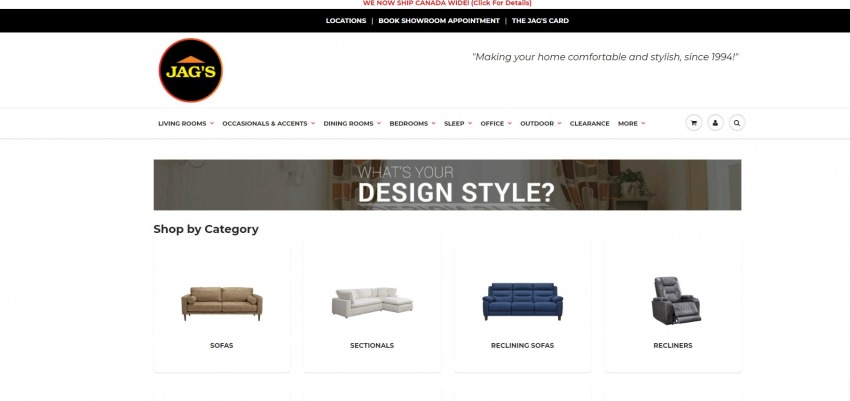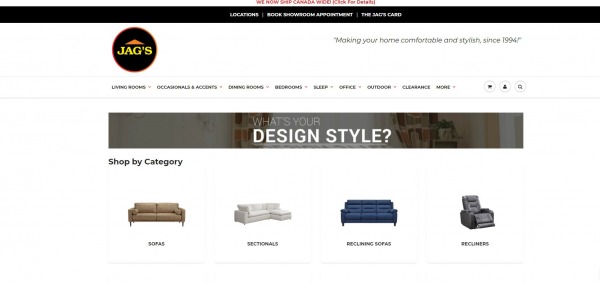 Jag's furniture and the mattress is another one-stop furniture and mattress store in Langley featuring a vast collection of branded products. The two-story building is full of the best furniture pieces with different décor styles. Jag's offers an in-stock bedroom and furniture program where they sell premium products from the industry's top brands.
Additionally, they also offer the largest Palliser leather galleries in the entire lower mainland. Besides this, Jag's is well known for trading superior comfort mattresses from top brand collections like Simmons Beauty rest and Serta mattress galleries. All the mattresses provide a 30-night comfort guarantee.
Other furniture products available at the Jag's store include recliners, home theatre, ottomans, cocktail bar set up, dining furniture, sofas, chairs, benches, bedroom accessories, chest, vanities, dressers, and nightstands. You can also get a variety of upholstered beds.
You can find Jag's Furniture and Mattresses at 20359, Langley Bypass, BC V3A5E8. They also have a virtual customer chat option where you can get directions and a digital map to reach the store. Usually, the store is open from 10 am to 7 pm. And on Sundays, the timings are between 11 am – 6 pm.
---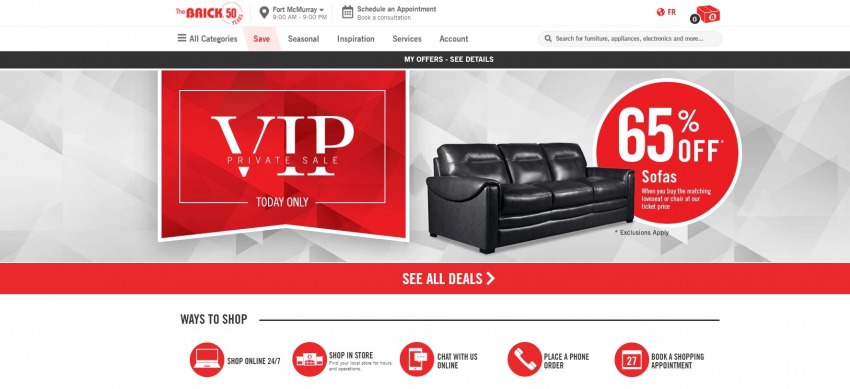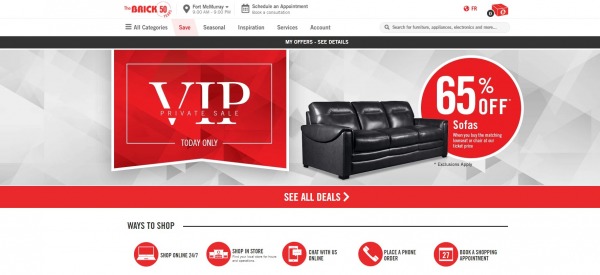 If you are looking for contemporary home designs and furniture then a Brick store is the best choice. With the hottest brands and cozy showrooms, this store will take your breath away. Here you will find a large collection of studio-sized and apartment furniture with the most stylish designs.
Moreover, you will also get a wide selection of home appliances, electronics, and home theatre. And for a complete home décor package, the Brick store also trades high-quality sleep mattresses such as Serta, Sealy, and Simmons.
All the staff members at Brick store are well qualified and have immense knowledge about home décor. So even if you are confused, they will help you find the perfect accessory for your home. Another advantage of the Brick store that makes it stand out from the local competitors is the short delivery time.
The brick store is located at 20020 Willowbrook Drive, Langley BC V2Y2T4. The good thing about this store is that it opens between 10 am – 9 pm every weekday making it convenient for people to visit the store after work. On Sundays, the store opens between 11 am – 6 pm.
---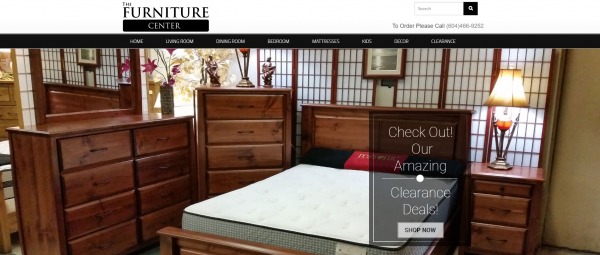 The Furniture Centre is a unique furniture store in Langley that follows a warehouse concept. At each corner of this warehouse, you will find quality products with amazing warranties and unbeatable prices.
One thing that makes Furniture Centre different from others is its aesthetically pleasing showroom. The entire warehouse is converted into a home with a living space, dining area, bedroom, home office, and a little corner for home accents. This enhances customer experience and provides a clear vision of what they want for their home.
Apart from home furniture, this store also specializes in trading comfort mattresses and rugs transported from all over the world. From traditional to contemporary, you can find any style of home décor products at the Furniture store. It is the one-stop shop for all your home needs.
The furniture center is located at a 30 minutes drive from Langley Bypass towards 23652 Dewdney Trunk Road, Maple Ridge, BC. You can contact their customer service and get assistance with directions as well. The store is open from Monday to Saturday from 10 am – 6 pm. On Sundays and holidays, the store opens between 11 am – 5 pm.
---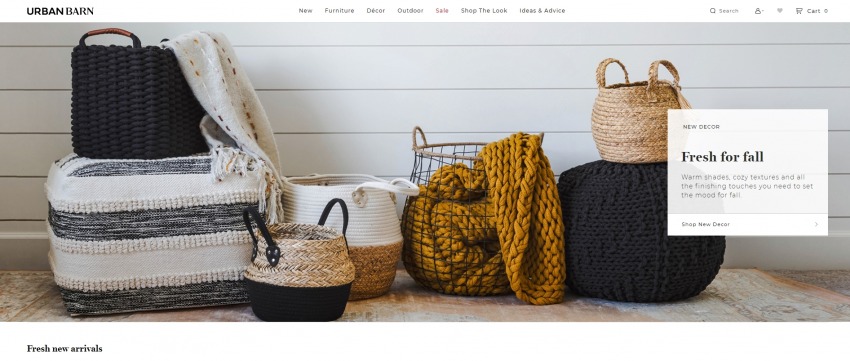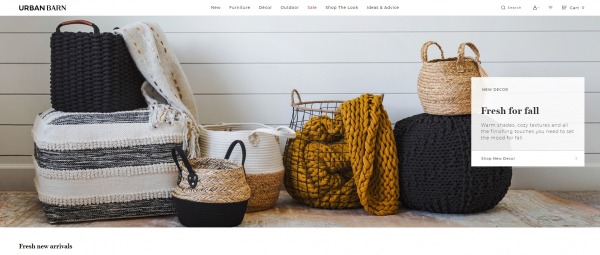 Looking for modern shapes, fresh colors, and cozy textures to transform your home? Then Urban Barn is the perfect store for you. At Urban Barn, you will find exclusive home décor and delectable furniture inspiration. The service providers at Urban Barn understand that every customer has different home needs. And to cater to their needs, they keep upgrading their display with the latest styles and arrangements.
The best part about Urban Barn is that it offers a one-on-one appointment with a sales associate to virtually walk through the store. This helps you to get an idea about what type of furniture and accessories are available at the store and whether or not they suit your style.
Furthermore, you can also consult a design partner virtually to help you with room planning, styling, and design solutions. Isn't this amazing customer service right from the comfort of your own home?
If you still need more assistance, urban Barn offers online guides and tutorials to help you select the right furniture for your home. You can find videos on creating a décor mood board, finding pet-friendly furniture, selecting high-quality outdoor furniture, and guides to take care of your furniture at home. Moreover, you can also find "How To" videos for fixing tables, chairs, or any home product.
You can find Urban Barn at 20202 66th Ave Langley, BC V2Y 1P3. The store is open on all days between 11 am – 6 pm.
---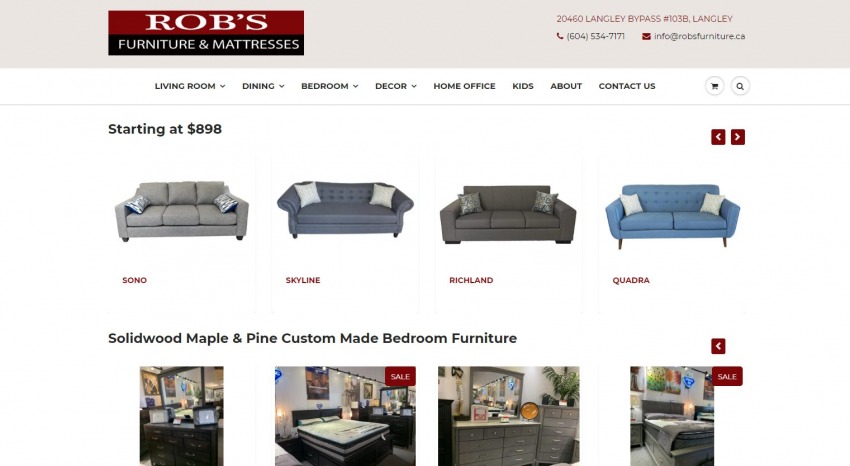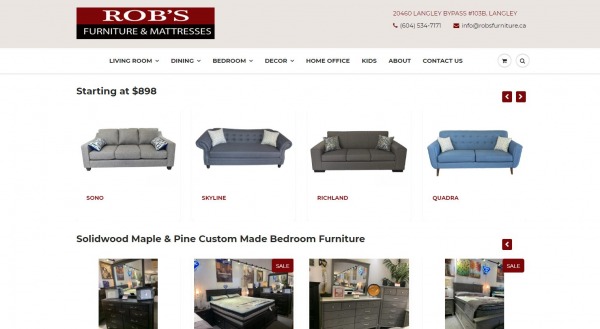 Rob's furniture and mattresses are well known for high-quality luxurious home furniture and comfortable mattresses. With over 16 years of experience in the Langley community, Rob's furniture is the biggest furniture store that is committed to providing the most varied inventory at the lowest prices. Here you can find branded furniture from Restwell, Mazin, and Ashley along with some local brands with custom-made furniture.
Rob's furniture specializes in making solid wood maple and pine custom-made bedroom furniture. But here, you can find stunning home décor pieces and beautifully designed furniture for the living room, dining, home office, and even kid's bedroom.
From sofas, recliners, sectionals, ottomans, loveseats, home entertainment, chairs, and dining sets, tables, chairs, servers, wall arts, and clocks. Rob's furniture covers all the necessary furniture requirements for your home. Other products include dressers, bunk beds, nightstands, drawer chests, and panel headboards for your bed.
Looking for something different? You can contact the service providers at Rob's furniture and ask for customizations for specific furniture pieces. Their experienced staff and superior products will never disappoint you.
Rob's Furniture and Mattresses are located at 20460 Langley Bypass #103B, BC. Store timings are 11 am – 5:30 pm (Monday – Friday). On Saturdays, the store opens around 10 am – 5:30 pm and on Sundays, the timings are 11 am – 5 pm.
---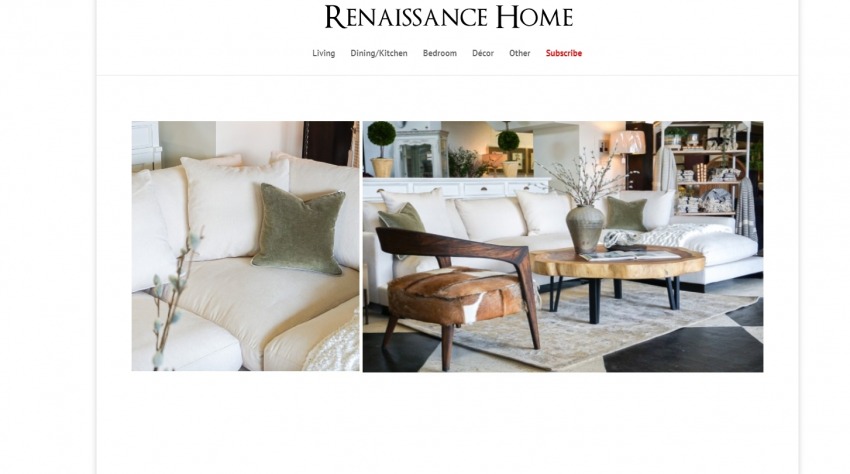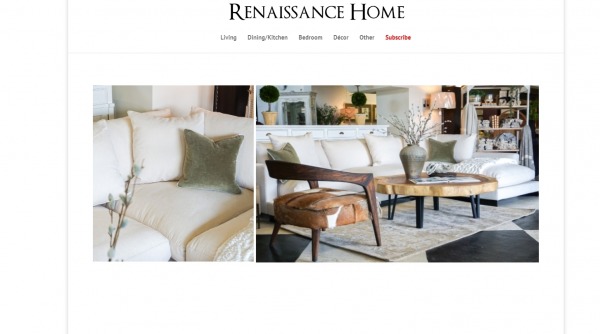 Renaissance home provides furniture and accessories from around the world at affordable prices. The distributors at Renaissance home purchase in volume from top brands and suppliers. This saves a lot of money on many items and makes the products more affordable for the customers. Keeping customer service as a priority, Renaissance home also offers a white glove delivery service.
This place is best known for its unique vintage furniture collection. Moreover, it provides the best quality service to help you find the right piece of furniture.
Like other furniture stores in Langley, you will find a wide variety of furniture and home décor products for your kitchen, dining, bedroom, living room, and even home office. Besides this, Renaissance home also offers a wholesale program for most of the products including antiques.
Renaissance Home is very easy to locate – 201-20560 Langley Bypass, BC V3A 6K8. The store opens from 9:30 am – 5:30 pm (Monday – Friday). On Saturdays, the store opens around 10 am – 5 pm and on Sundays or holidays the store timings are between 12 pm – 5 pm.
---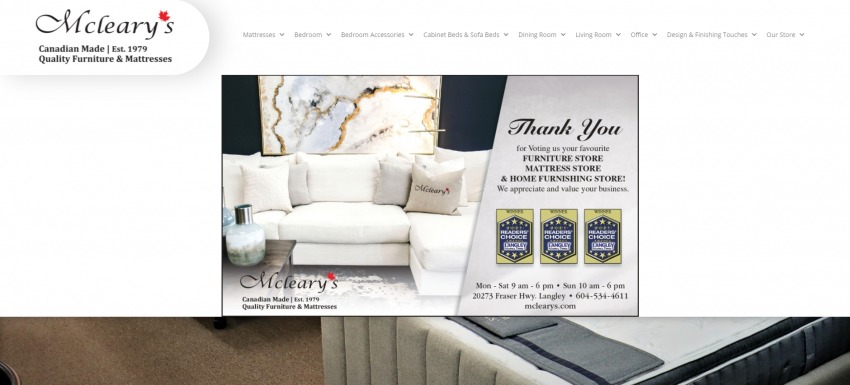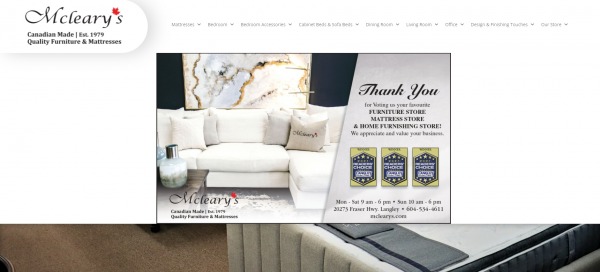 McLeary's is one of the most famous furniture and mattress stores in Langley. This store supports local manufacturing and offers a lot of customizable options to suit your home needs. Most of the furniture at McLeary's is made from solid wood with a long shelf life.
Here you can find a collection of bedroom furniture and accessories made with solid wood, upholstered, and wrought iron. Additionally, you will find a fine collection of cabinet beds, sofa beds, dining tables, chairs, servers, stools, and benches. McLeary's also offers a wide range of recliners, sectionals, accent chairs, ottomans and TV stands along with office furniture. McLeary's also specializes in providing design and finishing touches to your furniture.
Coming on to the mattress department, McLeary's vast collection of premium mattresses is made from natural latex. You will also find Marshall Mattress, Chattam & Wells, back supporter spring air, RV, and custom size adjustable bed mattresses. 20273 Fraser Hwy Langley, B.C. V3A 4E7 is where McLeary's Furniture and Mattresses are located. The store opens every day from 9 am – 6 pm except Sundays (10 am – 6 pm).
---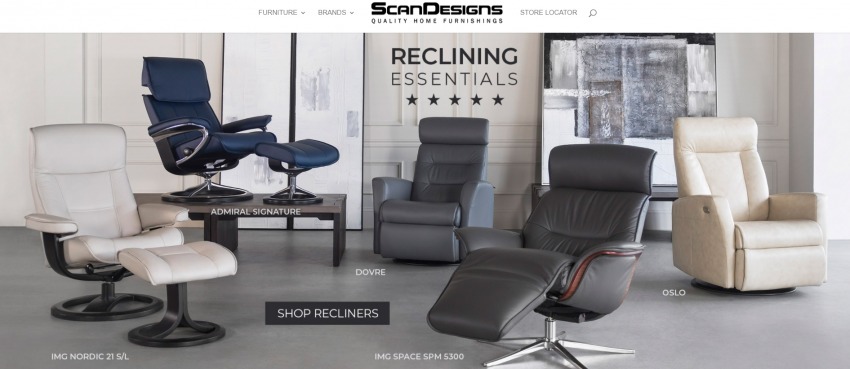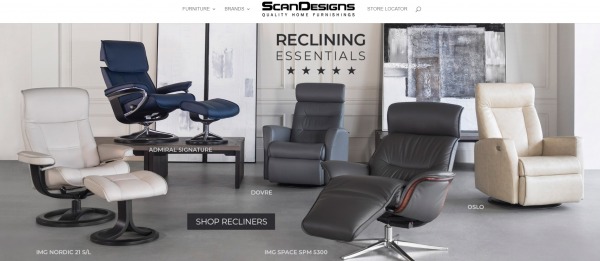 Last but not the least, Scan Designs at Langley is the best store for purchasing modern and contemporary home décor and furniture. The specialty of this store is that every time you visit Scan Designs, you will find something that would be worth adding to your home collection. Along with local brands, this store also offers top branded furniture from Amisco, Elite, Greenington, Mobican, Skovby, Sun Cabinet, Stressless, and Wood Castle.
Scan Designs covers all your home furniture needs by appointing experienced staff who help you select the right item. Here you will find stunning modern furniture for your living room which includes sofas, recliners, loveseats, sectionals, accent chairs, coffee tables, bookcases, end tables, TV units, ottomans, rugs, and lighting.
Moreover, you can also shop for dining, bedroom and home office furniture which include the following products –
Dining tables, chairs, sideboards, and stools
Beds, nightstands, double dressers, high chest and comfort mattresses
All office accessories, chairs, desks, and bookcases
They also have a clearance sale every other month where you can get stunning furniture at a low cost. Thus saving you a lot of money and time in finding the right furniture piece for every corner of your house.
You can find Scan Designs at 20429 Langley Bypass, Langley, BC V3A 5E8. The store timings are 9:30 am – 6 pm (Monday-Friday), 9:30 am – 5:30 pm (Saturdays) and 12 am – 5 pm (Sundays).
---
Conclusion
If you are looking to buy furniture, you should take quality and style into account. A good place to start is to first understand how much room you want to fill, what is your budget, and what type of furniture will look good in your home.
Furniture plays an incredible role in transforming your home. It is the most crucial part of any interior design. That's why it is important to pick the right furniture from the right store. There is a plenitude of furniture styles available in the market. But to find the perfect fit for your comfort, you need to explore your options.
The above article is tailor-made to help you find the best furniture stores in Langley. Most of the stores are famous for local manufacturing. Moreover, they also trade extremely comfortable mattresses along with home décor products to provide a wholesome experience. So, do visit these stores if you are in or around Langley and pick the best furniture for your home.