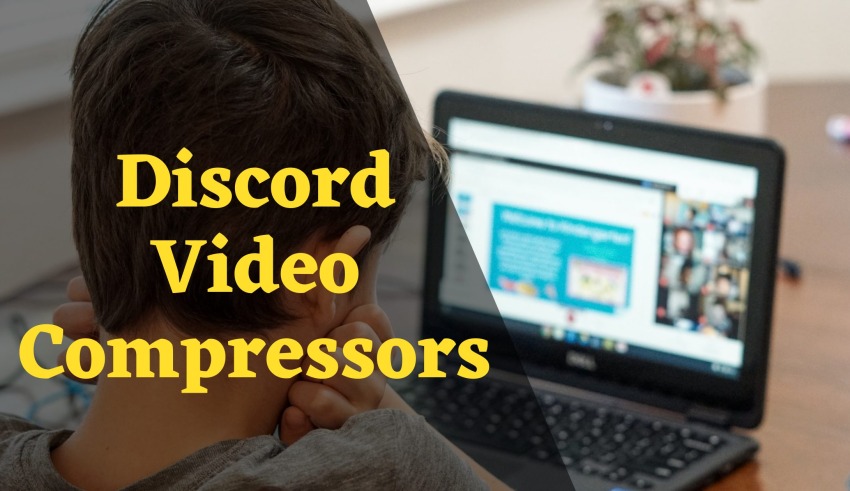 If you have come to this article, then you must have been trying to share a video file on Discord, but every time you have been unsuccessful. So. here are some of the best Discord video compressors
"Your Files are Too Powerful"
By now, you might have come across and been well acquainted with this aforementioned error message. Well, we know that it sucks because it might have popped up every time you tried to upload your favorite videos. It comes with a small text that reads, "Max file size is 8.00 MB please", which actually means that your video size is too big or more than 8MB to get uploaded.
Well, but there is a simple solution to it. You can upload your favorite videos without facing this issue just by uploading a compressed version of the videos.
But, again, the next question arises, "How can you do this?"
Well, the answer for it is also pretty simple. All you'll need is a Discord video compressor to get going. Don't be in a hurry because this is where most people end up making mistakes. They don't research, go with just any random tool, and then regret later. This is because there are dozens of tools that claim to be the best, but only a few of them deliver flawless quality service in a short period. Therefore, in this article, we'll discuss the best video compressors for Discord you can use.
If you are new to Discord, you might be still wondering why to put so much effort when there are other platforms where you can easily do the same. But, before starting with our list let's discuss a bit about Discord and why is it worth it to put in all the efforts.
What is Discord?
Discord is a VoIP platform that provides a wide range of communication methods including voice calls, video calls, and text. It is also a digital distribution platform where one can share media and files in private chats or as part of communities called "servers".
Discord, since its launch in 2015, with more than 300 million registered users is one of the most exciting instant messaging platforms in the world. Despite its massive popularity and user base, the company has kept a lid on the size of the file shared on the platform, i.e., 8MB. There is a restriction that any kind of file, which includes both audio and video file can't exceed the size limit of 8MB.
However, this is a great problem for all, because even a normal HD video of a minute or two takes up to 200MB of storage. Even if you buy the subscription to Discord's prepaid plan, i.e., 'Discord Nitro' which contains special perks that a general user cannot access, you can only send videos up to a max size of 50MB. Therefore, using Discord video compressor becomes an invincible process.
Using a video compressor is a fast and easy way to reduce the video size. As we said earlier, many online websites offer services and look similar. But, using a random video compressor for a long time will get you in a lot of trouble like compromising in data, poor video quality, wastage of time, etc.
Therefore, below we have listed the 10 best Discord video compressors , which we have first researched, analyzed, compared, and then included in the list.
Let's start.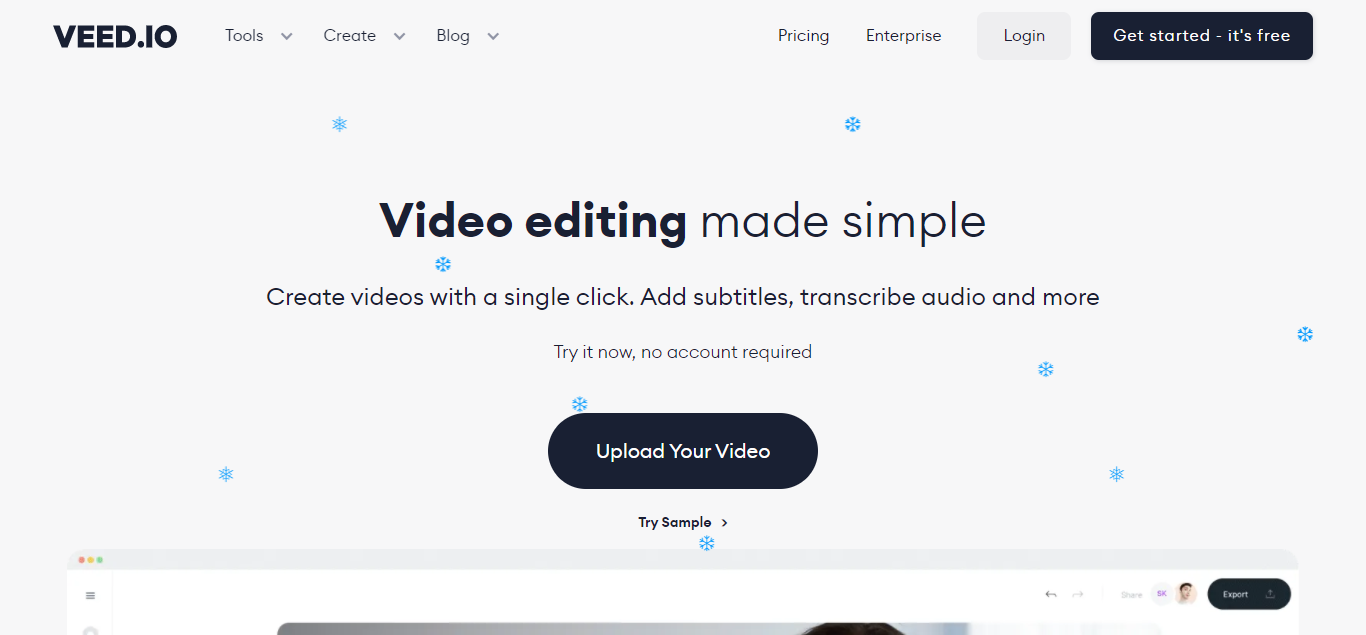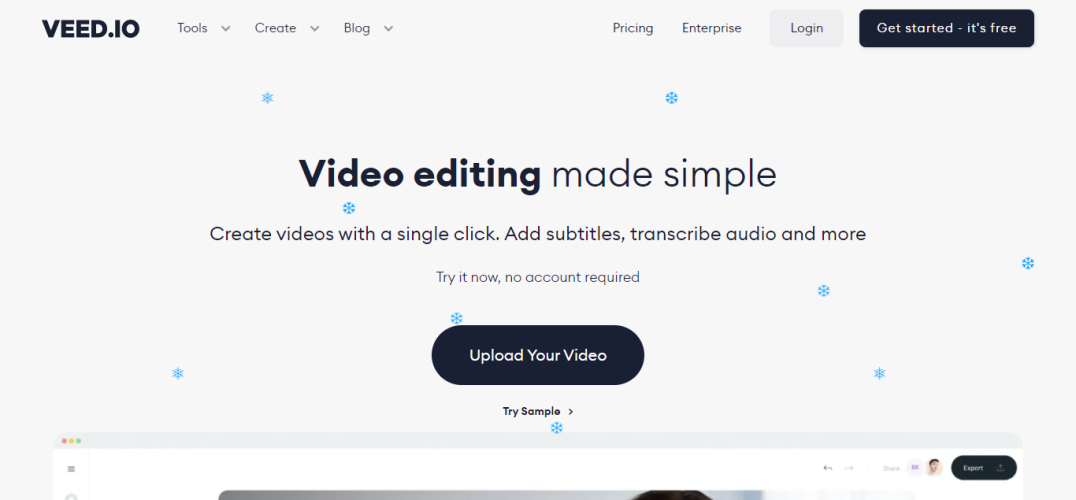 Veed.io is an all-in-one platform for video editing where you can add subtitles, transcribe audio, compress video, podcast record, and many more with just a few simple clicks. Social media videos, business videos, promo videos, GIFs, Memes, etc. are some of the types of videos that you can create using the platform.
Among its other video-editing tools, veed.io also offers an online video compressor tool, which is absolutely free. The Veed.io video compressor is compatible with MP4, AVI, MOV, and more. Irrespective of whether you're a Mac, Windows, iPhone, or Android user, you can freely compress your videos without any hurdle with Veed.io in seconds.
Compressing videos using the platform is very simple as all you need to do is just follow three simple steps. First, you need to choose your video file and upload it. Then, adjust the compression options for getting the best quality with the proper file size ratio of videos. Finally, you can download the compressed video file, and now, you can easily share it with others or post it on platforms like YouTube, Instagram, etc. including Discord.
You can always opt to compress large video files and compress them to smaller file sizes, without any fear of losing the quality. Not only you don't need to download any app as you can work on it right in your browser, but also no sign-up or email is required. So, think no more and go for Veed.io.
---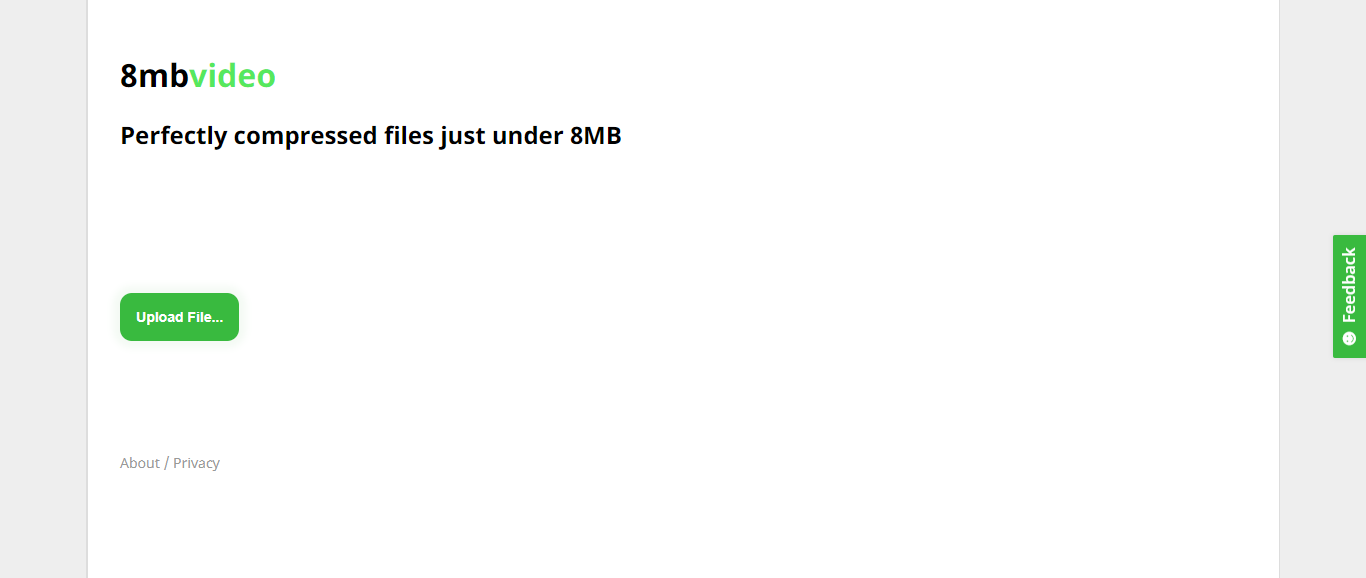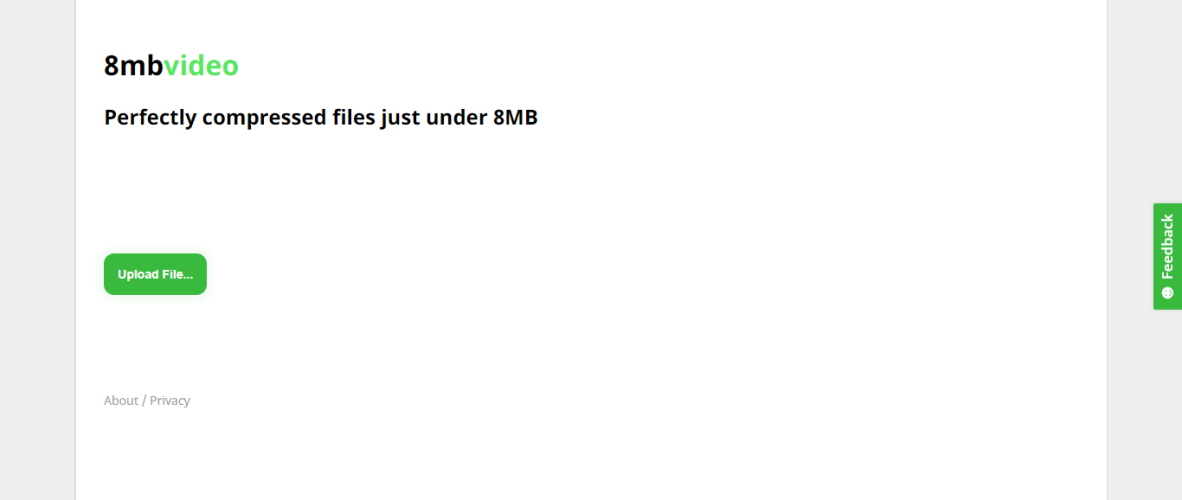 As the name suggests, it's a Discord video compressor using which you can perfectly compress your video files just under 8MB. When you type the 8mb.video compressor on your browser, you'll be directed to its homepage where you'll be able to see a very simple user interface.
Unlike other sites, you'll only see an upload button for uploading video files on the entire home page. When you click on it, you have to choose the video that you want to compress and then the tool starts processing it. Then, you'll get the different size options – 8MB, 50MB, and 100MB. The platform also offers you sound editing features such as removing the audio feature.
Whether it's a 50+MB video or 200+MB video, you can reduce the file size easily and quickly. Also, the video quality does not get compromised and remains very good without any noticeable difference. If you are not tech-savvy and don't feel comfortable handling advanced technical features or tools, then this tool is the perfect option for you.
---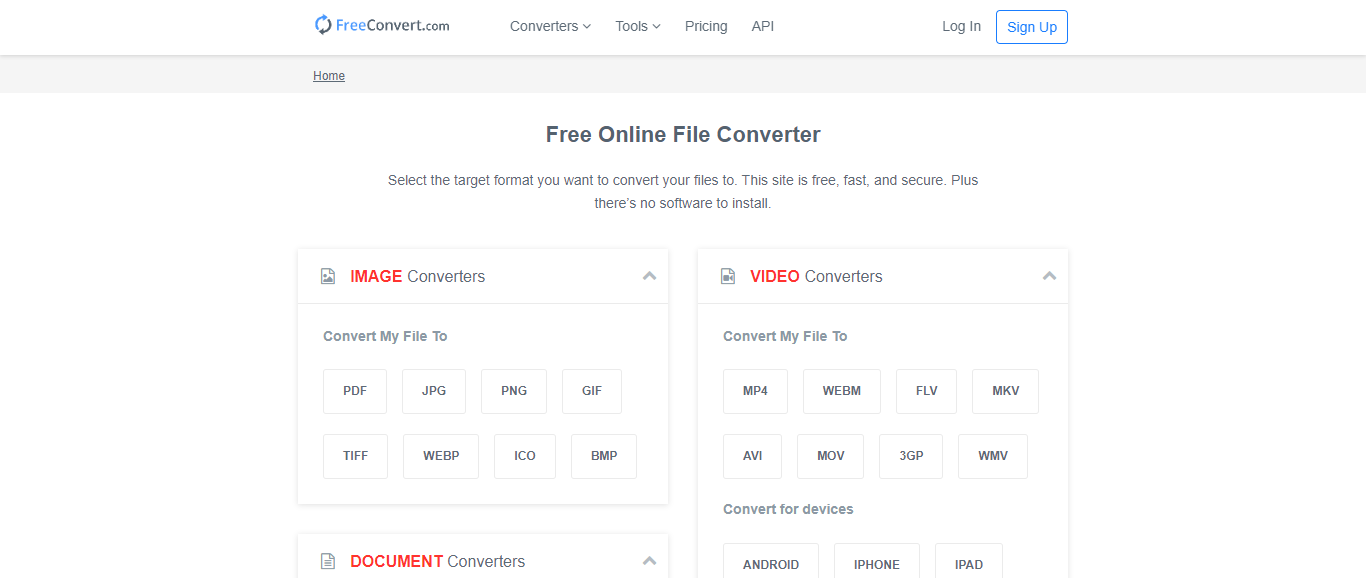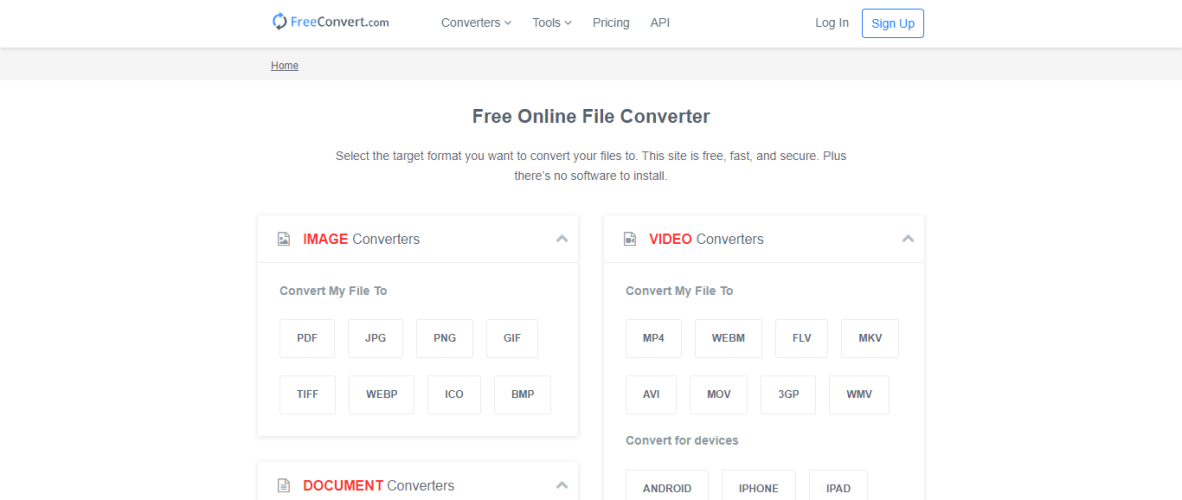 FreeConvert is a free online file conversion tool, perfect for converting your files from one format to another. Whether it's an image, video, document, or music, you can use it to compress any kind of file to manageable file size. Therefore, you can easily upload your favorite videos using FreeConvert to Instagram, YouTube, WhatsApp, and other social media platforms, especially, Discord.
It is one of the most easy-to-use Discord video compressors as there is no software or application to download/install. All you need to do is just upload files on the platform's servers and then wait for the process to get the compressed videos.
Also, it is one of the safest and most reliable tools because the company claims that all the videos uploaded by the users are uploaded via the https protocol securely, and once completed, the videos automatically get deleted from our servers.
Therefore, when using FreeConvert you need not worry about your safety of privacy. Apart from videos, you can also use the platform to convert files from one format to another such as PDF To JPG, MP4 To MP3, PNG To JPG, etc.
---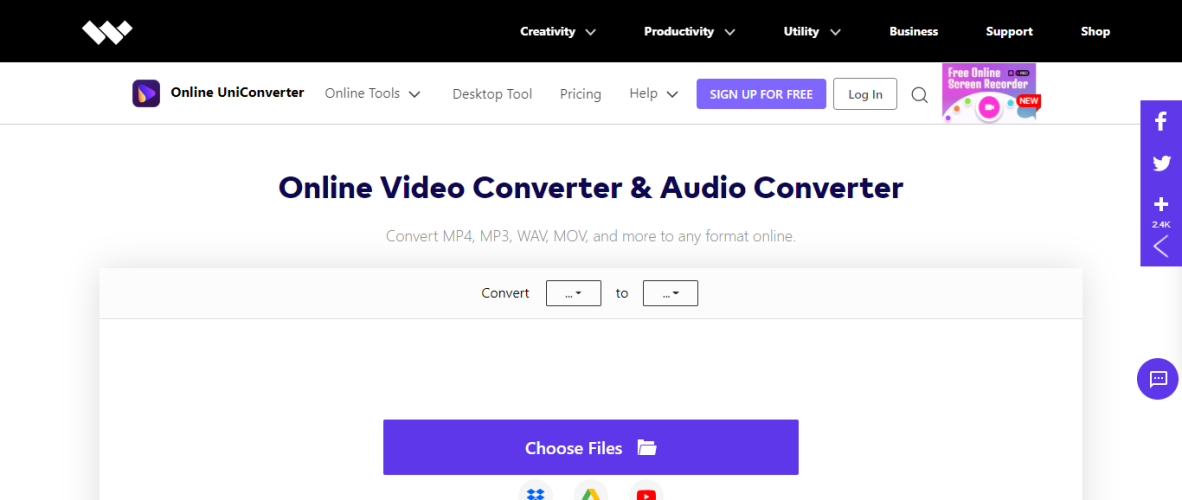 The next entry on our list of best Discord video compressors is Media.io. It is an online video and audio editing tool, where from converting to compressing files, you'll be able to do it all.
It is one of those few platforms where you can get a wide range of powerful tools all in one place such as video converter, video compressor, audio convertor, GIF maker, thumbnail maker, image resizer, audio cutter, and many more.
In order to compress a video file, you'll need to first choose and upload a video file from your computer or network disk. After that, you'll need to custom adjust video settings such as resolution, size, bitrate, etc. as per the requirements.
Once finished with adjustments, click the Compress button situated at the bottom, and finally, hit the 'Download' option to save your compressed file. The best part is that while compressing the file size you'll not lose the quality.
You can sign up for free in the platform to use the video compressor where you can compress video files up to 500 MB. If you wish to compress more large-sized files, then you'll need to choose and purchase a paid plan to do so.
---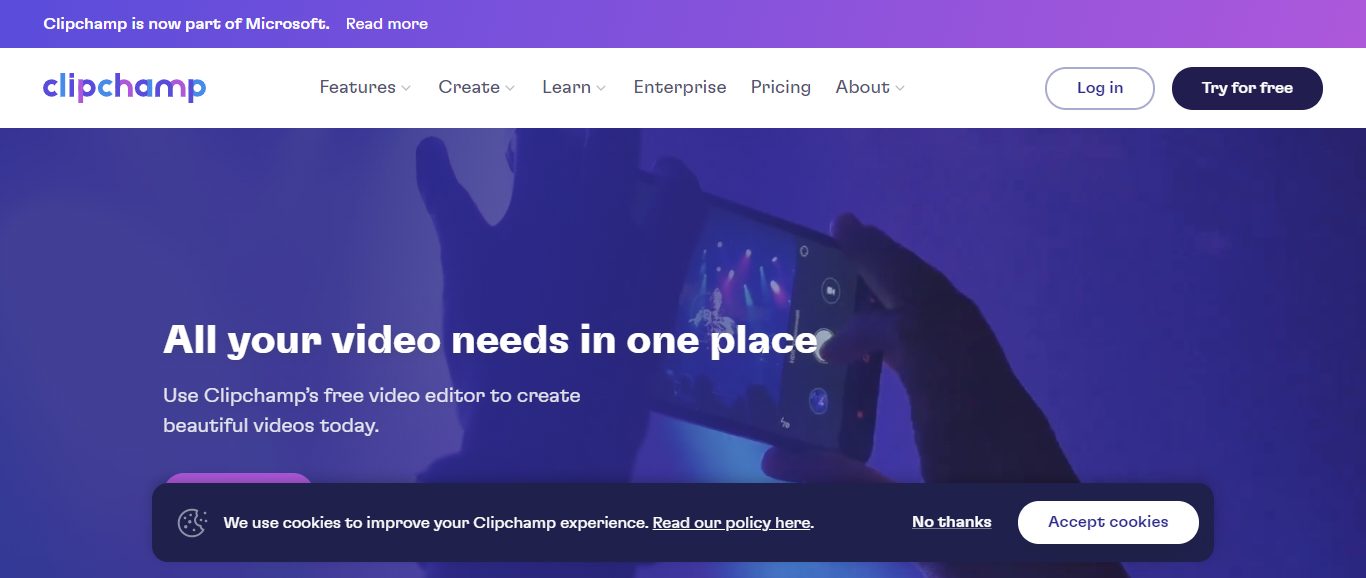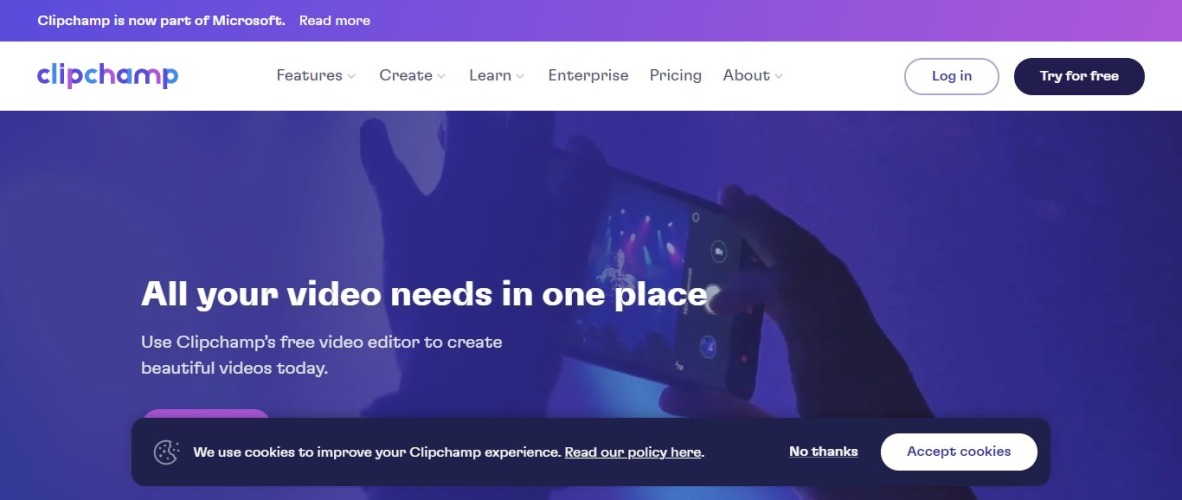 From creating videos from scratch to editing already made videos, ClipChamp is one of the most popular go-to video creation and editing suites. It is not only easy-to-use but also offers excellent functionalities which include an extensive stock of video editing tools such as templates, camera recorder, screen recorder, trim, loop, text, color, and many more tools. Whether it's creating videos for social media platforms or creating ads, presentations, etc. you can do it all with ClipChamp.
It offers a version that is free to use. Apart from it, there are three paid plans available – Creator at $72 per year, Business at $156 per year, and Business Platinum for $324 per year.
---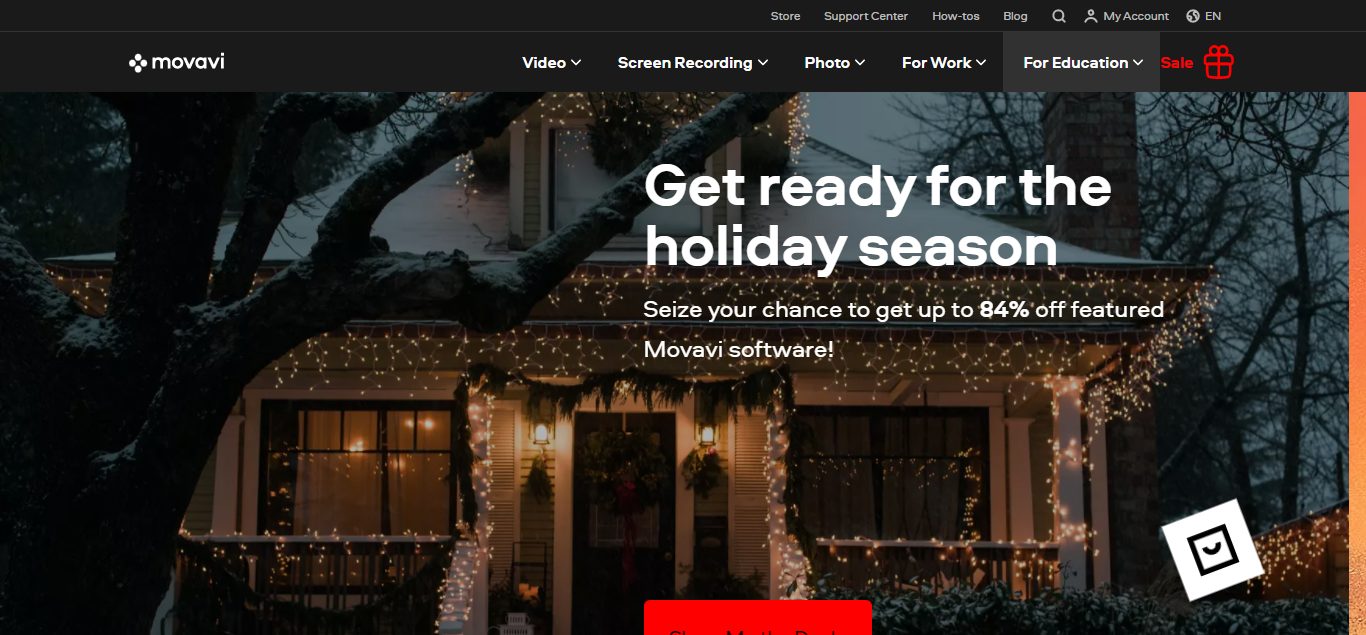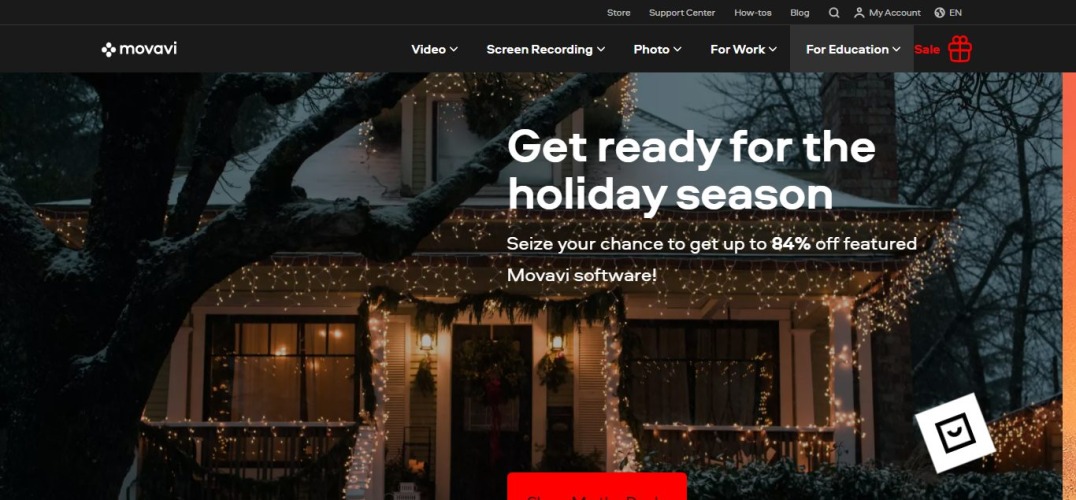 Movavi is the ultimate video editor tool for 2023 that will bring out your creative ideas to life and share them with the world in the form of quality videos. Make your videos and inspire the world with uncountable world-class video editing features such as special effects, keyframe animation, ready-made intros, and many more.
The platform also offers a unique 'Apply Chroma Key' feature using which you can easily change the background of your videos to anything as per your choice.
The new interface of the platform is redefined and so easy to use interface with intuitive controls that there's nothing to learn. The best part about Movavi is that you get to enjoy lightning-fast video compressing, file processing, and rendering all in one place.
---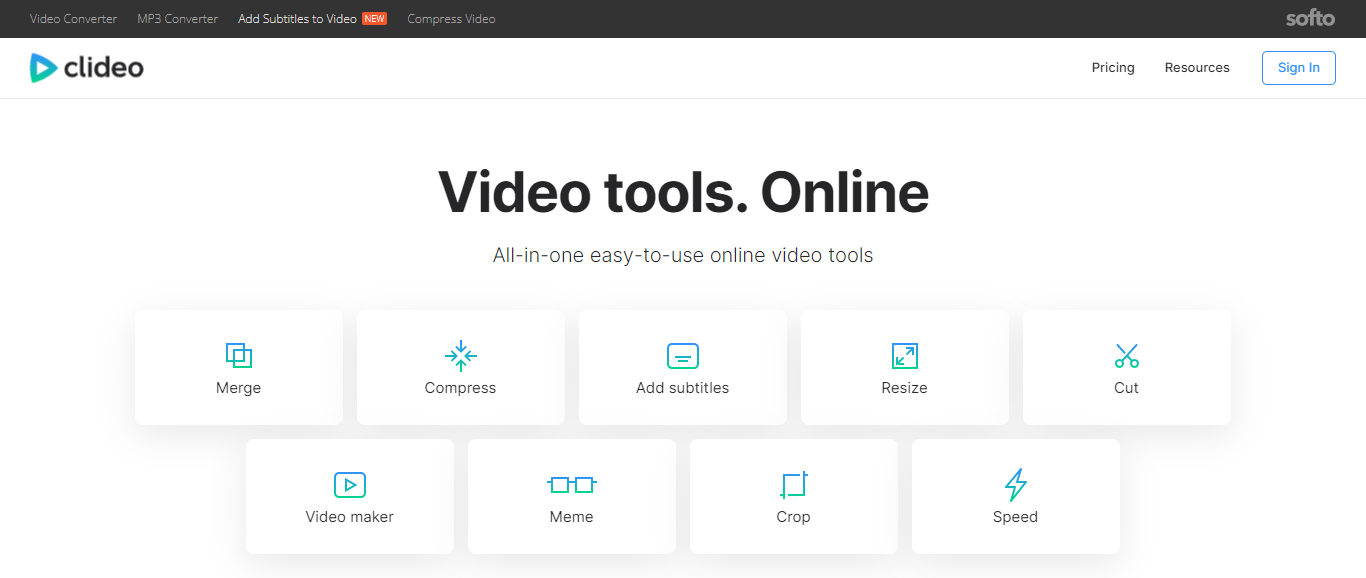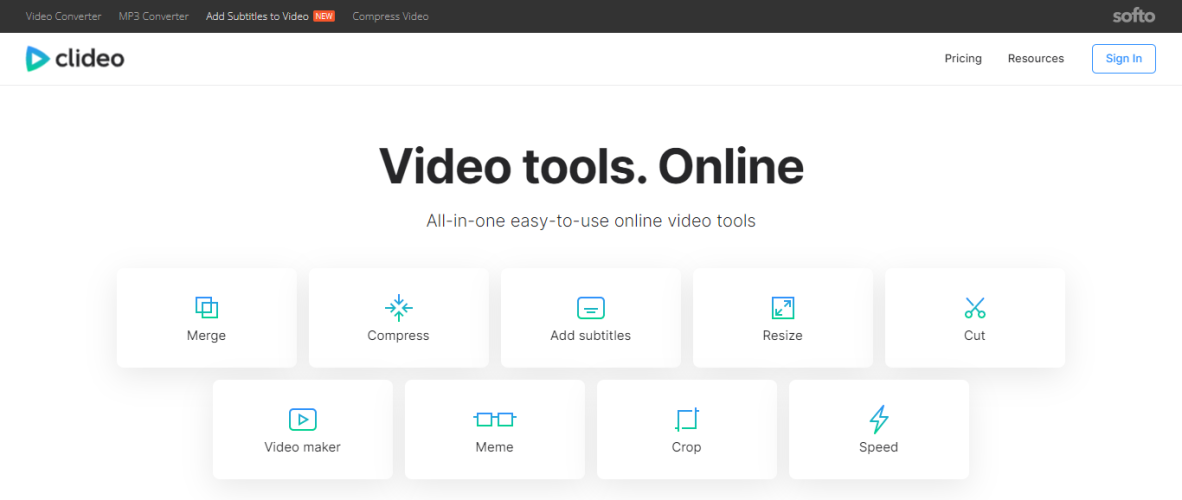 Clideo is one of those few tools whose name comes to mind in the first instance when we talk about the best video compressors for Discord. Apart from the video compressor tool, you can find a wide range of other professional video editing tools such as a merger, resize, subtitles, cutter, etc.
To compress a video, you'll just need to upload your file and the tools will take care of the rest of everything and will provide you with the best quality compressed videos. It will set the best parameters to reduce the size, adjust frame rate, etc., on its own thus, offering fast compressing of videos.
Not only the tools are completely online without any need to download any software but it is also very intuitive. The tool also offers a simple and easy-to-use interface. Clideo works with most of the popular formats and supports any format like MP4, WMV, MOV, VOB, AVI, etc.
---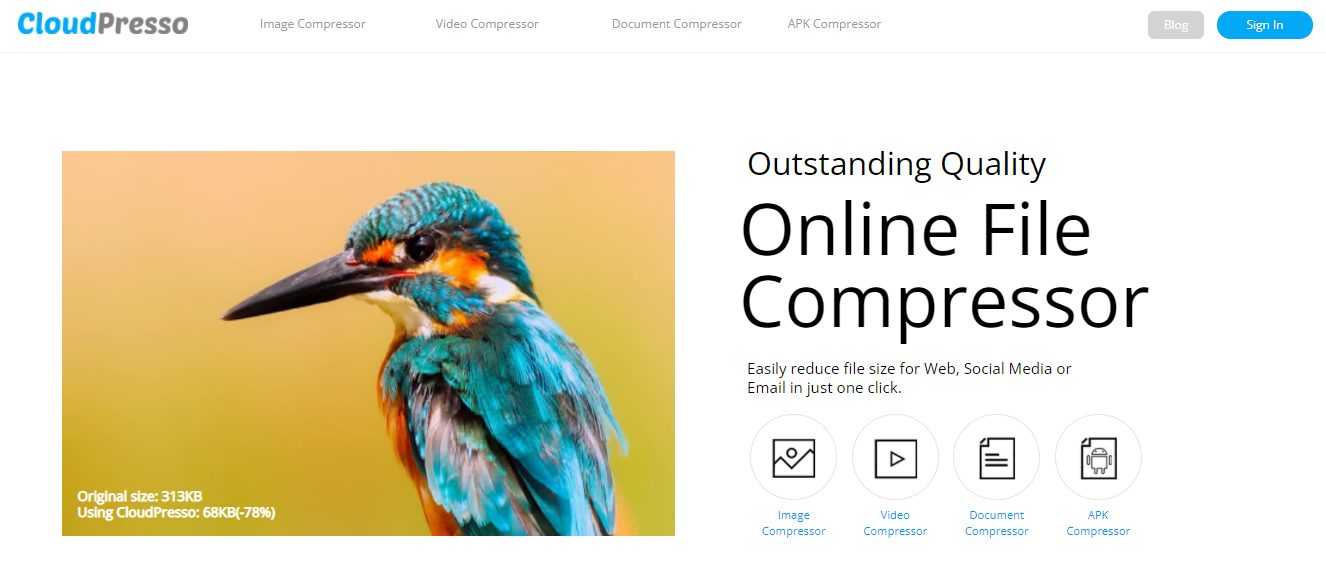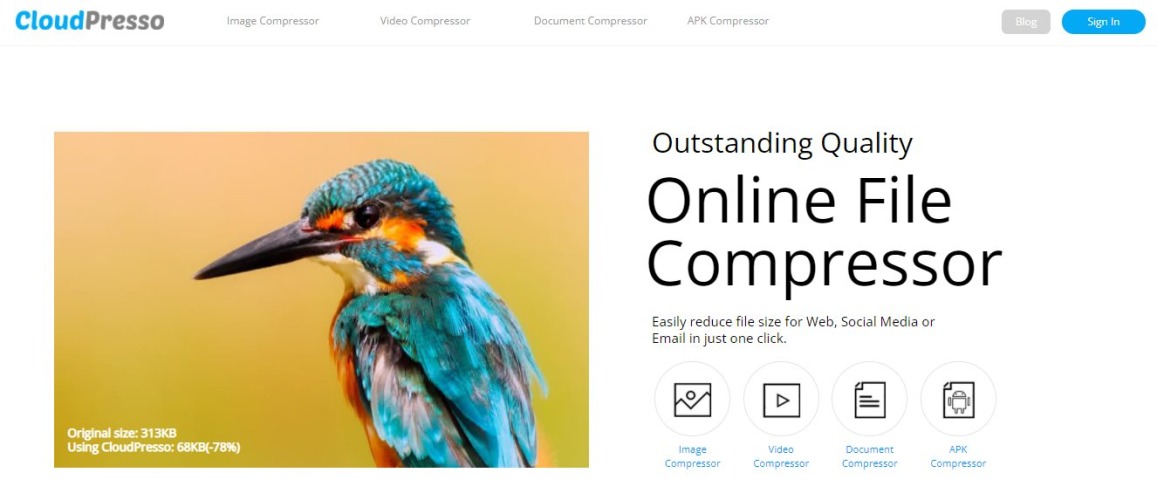 At Cloud Presso, you get to compress your videos using its highly upgraded technologies that can easily compress video files up to 80% at a minimal quality loss. The tool is also very user-friendly and can be used by anyone without having any advanced knowledge of technology.
It is one of the best places and you can test and see for yourself. The file size limit in the free version of the tool is 100MB. You can go for the premium packages for larger files. Be it big HD videos or 4K videos, you can opt to compress all using the tool.
You get three quality options – High, Very High, and Maximum to get your files. You can select or drag up to 10 files at once and, then wait for the process to get complete.
---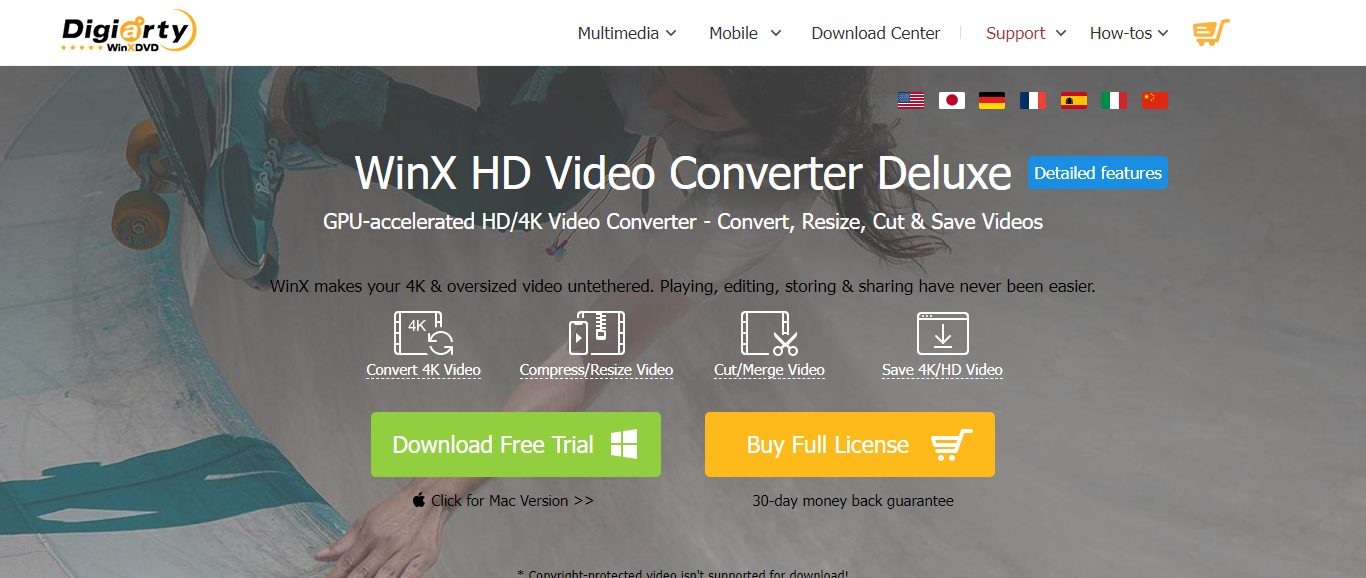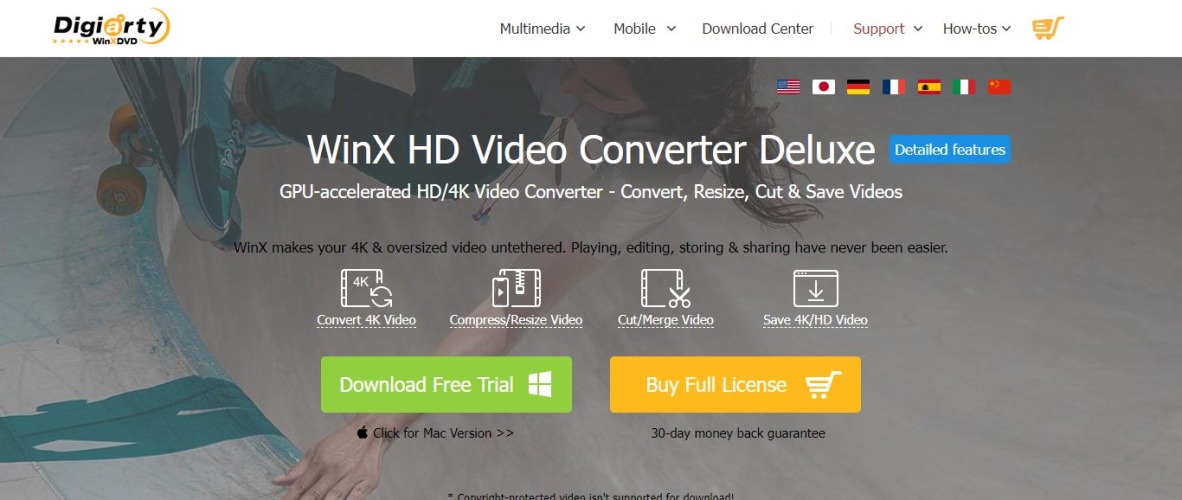 WinX HD Video Converter, created by Digiarty Software Inc is a professional video converter. The tool is basically available in the form of apps or software that needs to be downloaded. It also offers a trial version program, which is available only for Windows.
It is an all-in-one tool where you can create and edit videos in tons of different formats. WinX HD Video Converter Deluxe also has a convenient interface due to which you can access all its tools and features easily in just a few simple steps.
---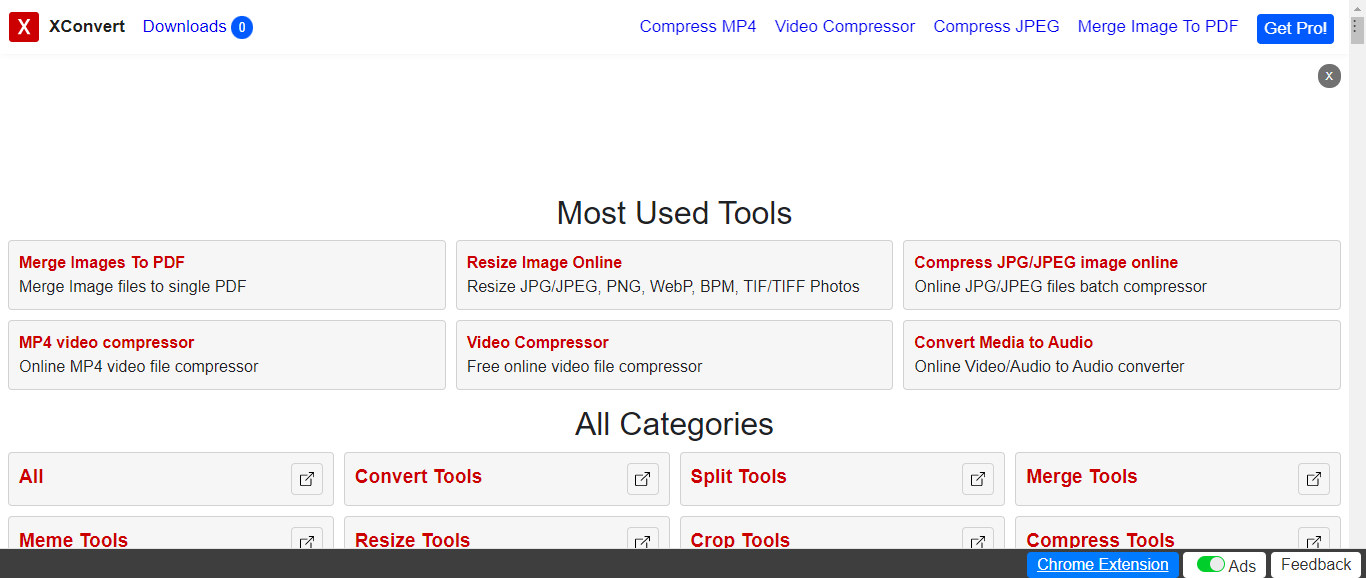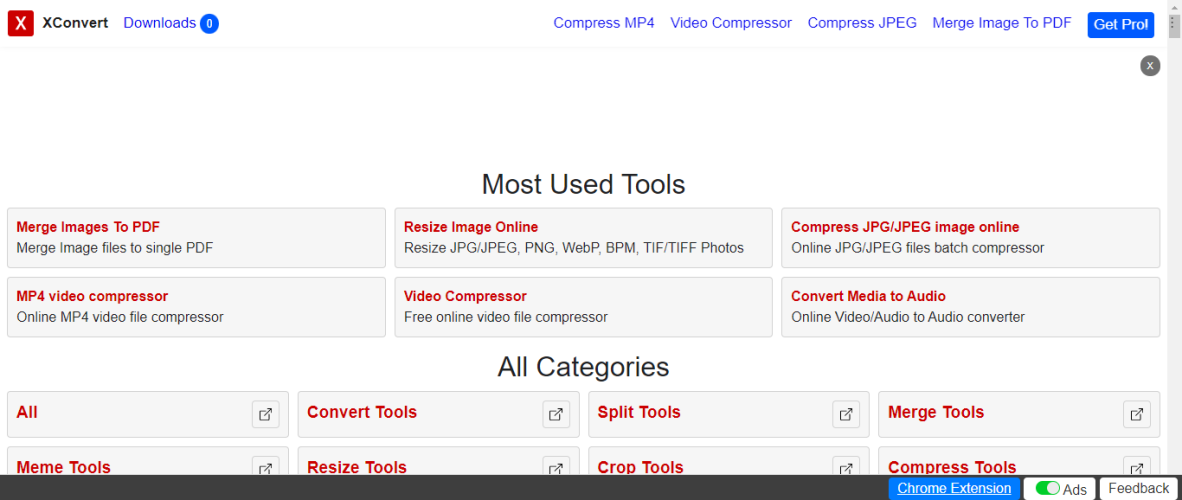 XConvert is a cross-platform batch image-converter and resizer along with a powerful video editor. All popular formats are supported on the platform including  JPG, PNG, TIFF, GIF, WebP, and many more.
It is a free online tool to compress videos. You also get the options to set resolution, quality, preferred output file size, etc. while compressing a video file. The company also claims that they don't compromise on the quality or privacy of the users therefore, you need not worry about anything.
Conclusion
There you have all the best video compressors for discord. Now, you not only have access to the best tools but also know how to compress your videos to under 8 MB. Now, you can upload your favorite large-sized videos to Discord without thinking twice.
With this said, we come to the end of this article. We hope that this article was helpful to you and you got solutions for all your problems. We would also like to know what is your favorite way to reduce video file size? Let us know your thoughts below.