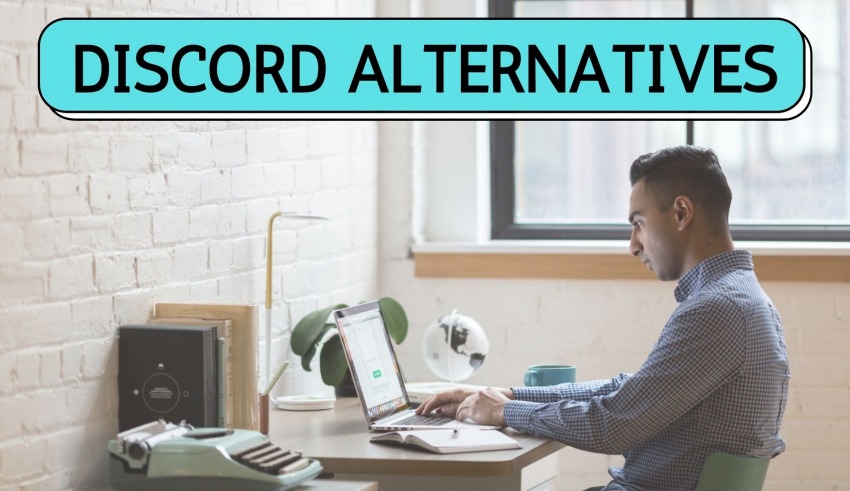 Have you ever been lost in the endless chain of replies to all emails? Or, are you so full of back-to-back meetings one day that you can't complete any work? You are not alone.
How many hours do we waste every day searching the inbox and wasting time on unnecessary meetings that could have been a short message? Although online communication tools may not eliminate all emails or meetings, they can help you work with others more effectively.
For example, mass messaging and chat tools allow you to send messages quickly, while project management tools can help employers monitor projects and quickly prioritize tasks without having to hold meetings.
As small businesses need to move their operations online and get rid of face-to-face communication, team messaging becomes even more important. In the era of distributed teams, instant messaging is a boon.
Considering these facts, you can understand why there are so many applications designed to help us communicate faster, collaborate better, and ultimately complete more work in a shorter period.
Teams of all sizes use entrepreneurial methods to work anywhere. On the contrary, staying in touch has never been more important or confusing when choosing the best communication tool for your needs.
The market is full of team messaging and video conferencing options, and it may be difficult to know which software is best for your specific business setting. For example, Discord: a popular platform due to the gaming community.
Is there anything better than discord?
Conversations are organized into channels according to topics, with voice, text, and even video chat options. It turns out that gamers are doing something, and now companies are looking for such tools for their teams.
But every small business is different, and no team communication application is everyone's perfect fit. Discord may not be the right choice for your business; after all, it is built for gaming, not professional use.
For non-player team members, the interface may not be as intuitive as you need, and file sharing is very limited, depending on the price level you choose. In addition, you may find that other platforms provide customers and other external guests with a more professional appearance in calls and message threads.
So how do you know which team messaging software is right for your small business? Here's a list of Discord alternatives you can browse through.
Here is the List of 15 discord alternatives.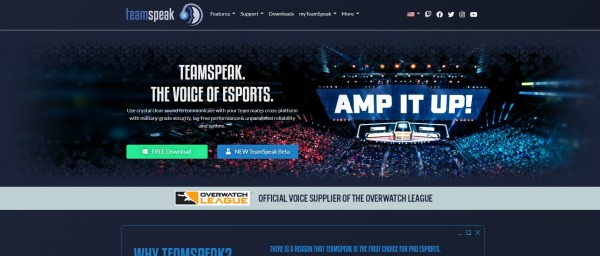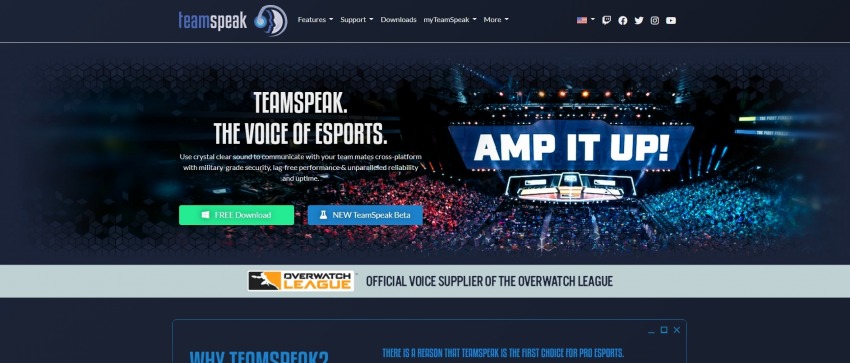 TeamSpeak is the preferred VoIP communication system for online gaming. As one of the best alternatives to Discord, they use crystal-clear audio with unmatched levels of security, lag-free performance, and reliability on the market to communicate with team members through the operating system.
Some Features Include: 
Training sessions in a private chat window: Select multiple team members and groups to share a common message with everyone simultaneously.
Reply Later: You can mark this chat message as a reply later and reply to it later.
Use the comment filter to filter flagged posts, then general and advanced searches, and, if necessary, a spontaneous feedback chat window.
---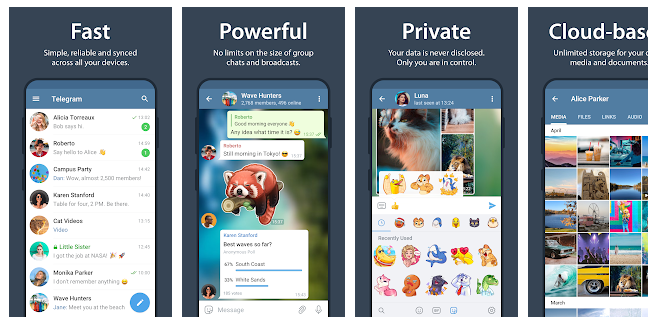 Telegram can be considered a competitor to WhatsApp, but basically, the most popular messaging service has gone much further. In short, Telegram is more competitive with Discord than WhatsApp.
With many features, instant chat, hosted community support (private and public), public channels, infinite customization, and more, Telegram now supports calls.
Video, this is the best part for the group. chat. Just like Discord, you can build bots to manage large groups, merge scripts, and generate autodiscovery.
However, Telegram differs from Discord in that it minimizes end-to-end encryption options for private messages. The difference is manageable. So, if you are looking for a safe program like Discord, Telegram is for you.
The best part is that the service is completely free, so you can switch between Discord and Telegram without any problems.
Some Features Include: 
E2E option support
Full-featured
Public and private channel creation
Robot channel management
Usage limit up to 2GB
Supported operating systems: Windows, macOS, Linux, Android, iOS, web
---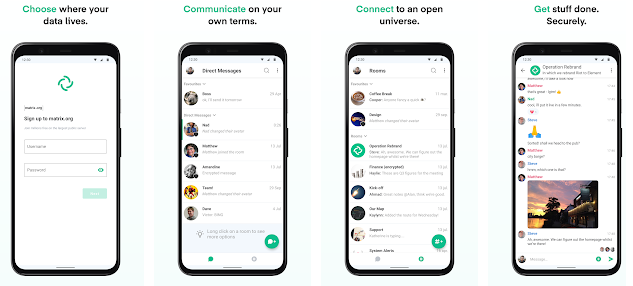 Element is a Matrix Collaboration and Messaging (E2EE) application that provides instant messaging, voice and video calls, page sharing, and file sharing for 1: 1 second for large chat rooms.
Decentralized design is delivered through digital governance, on-premises, or cloud service providers. Element Matrix Services (EMS) is the most popular SaaS for part-time businesses.
EMS provides faster performance and additional performance depending on the level of the organization. This application is matrix-based and provides interoperability between existing silo applications.
Connect to dedicated wall garden systems like Slack, Microsoft Teams, Telegram, and Discord to facilitate communication between different organizations. End-to-end encryption is the standard for protecting user interactions and files.
The device uses QR codes or emoji comparisons to protect users from malicious or eavesdropping. This component is based on the Small Matrix.org standard and will soon provide a gateway to other systems such as Slack and IRC.
Some Features Include: 
BRIDGE: You are not limited to Element and matrix gardens in other networks and there is no need to transfer users from other networks to the Matrix.
Simple: Element's user interface has a very simple user interface that even novice users can use.
VOIP and video chatting
support encryption: Element allows you to use fully encrypted text, audio, and video.
widget support: Watch and discuss YouTube movies together, share and chat Google Docs content without reprogramming.
Element is an open network for secure, decentralized connections.
support code tags can be tagged in chat.
---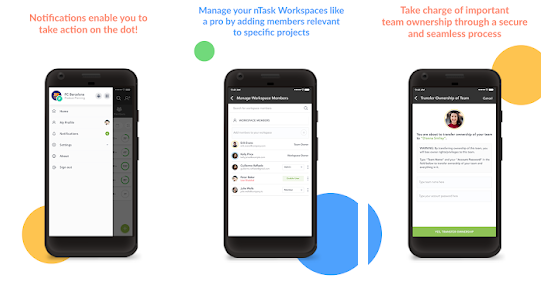 The next tool on the list is nTask. nTask is a project management tool with multiple communication and chat features. It is one of the best Discord Alternatives to consider.
nTask is a project management tool, so investing in this app not only provides software for communication and collaboration tasks but also benefits task management and time management. However, given the scope of this article, we will focus on the calling function of nTask. It is one of the most suitable Discord Alternatives for project management.
Some Features Include: 
Activity feedback helps streamline team communication and provides timely feedback on work activities.
The ability to send files and attachments allows you to communicate on important topics and make sure you're on the right track.
Ability to create meetings and link them to specific tasks for better communication.
The Meeting module allows you to plan your meetings.
Record the important points discussed during the meeting so that you do not miss the details discussed.
Monitoring and add nTask sessions
---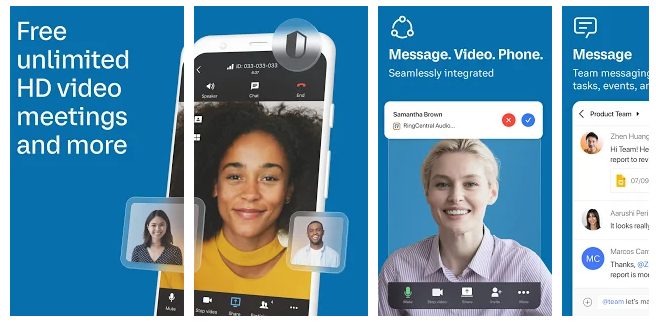 Glip is a unified communications platform that provides group chat, file sharing, and task management in one app. Also, Glip Pro is completely free. In addition to unlimited private and group messages, Glip Pro provides the ability to share files and manage tasks.
Some Features Include: 
The app includes an activity log that makes it easy to keep track of who is doing what without any changes.
You can also share and collaborate within the app, so you don't have to move between windows or email files.
You can also invite foreign guests to groups you create for better collaboration with stakeholders.
A team calendar is also available, allowing you to plan activities and create visual events for different teams.
RingCentral Glip includes all-powerful messaging and teamwork features, free HD video conferencing, and paid individual team levels (up to 100 attendees in the free app!).
Live text chat for video calls is also available, so you can ask questions without interruption.
With Pro+ (a paid column), Glip integrates seamlessly with Outlook and Google Calendar.
Of course, Glip Pro is completely free and easy to run on your desktop or mobile.
However, if you are looking for advanced features like login (SSO), API, analytics, you can upgrade to Glip Pro+.
---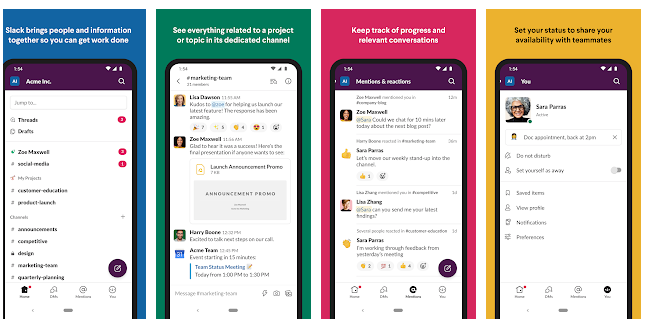 Get It On Google Play
If you are looking for one of the professional Discord alternatives, check out Slack. This is a group messaging platform is one of the Discord Alternatives. The service has the same clean and simple UI as Discord, but the installation is more professional and you won't find anything special for the gamers.
Your work will be more productive, but if you want to communicate verbally, there are a few other options to consider. Unlike Discord, Slack integrates over 800 third-party apps used by businesses, so you can get notifications about the software you're using without opening the app.
Sharing files on Slack is also easy and convenient. The maximum limit is 1 GB, but Discord can only share files up to 8 MB between operating systems. It's a business planning application, not something you use to hang out with friends.
Some Features Include: 
Best choice for business users
Sophisticated user interface
Integration with third-party apps
Chat, voice, and video load limit
Supported operating systems: Windows, macOS, Linux, Android, iOS
---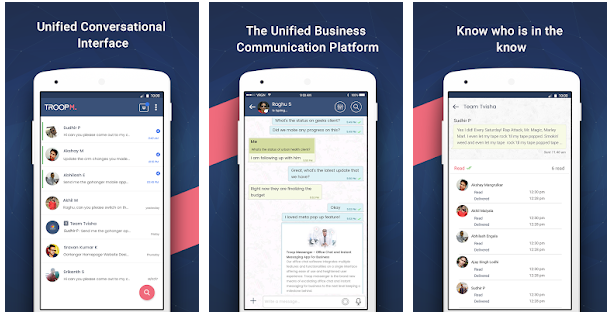 Get It On Google Play
Troop Messenger is a simple communication and collaboration tool for small and medium-sized teams. Troop Messenger is very similar to Slack, although it doesn't limit the history of searchable messages.
It's even more convenient because team members can send and reply to messages quickly in real-time. Unlike traditional information exchange tools, instant messaging saves time increases productivity and improves the quality of decision making.
Also, all messages are documented for future reference. This makes it easy to bring all your team members together in one place in a virtual meeting.
Some Features Include: 
Burnout – Discreetly chat with your teammates in a private chat window.
At the same time, you can send a message to everyone.
Reply Later: If you want to reply later, mark this message as Reply Later.
You can later use the comment filter to filter the reported posts using public and advanced search and be happy to reply whenever needed.
You can broadcast messages to a larger audience.
---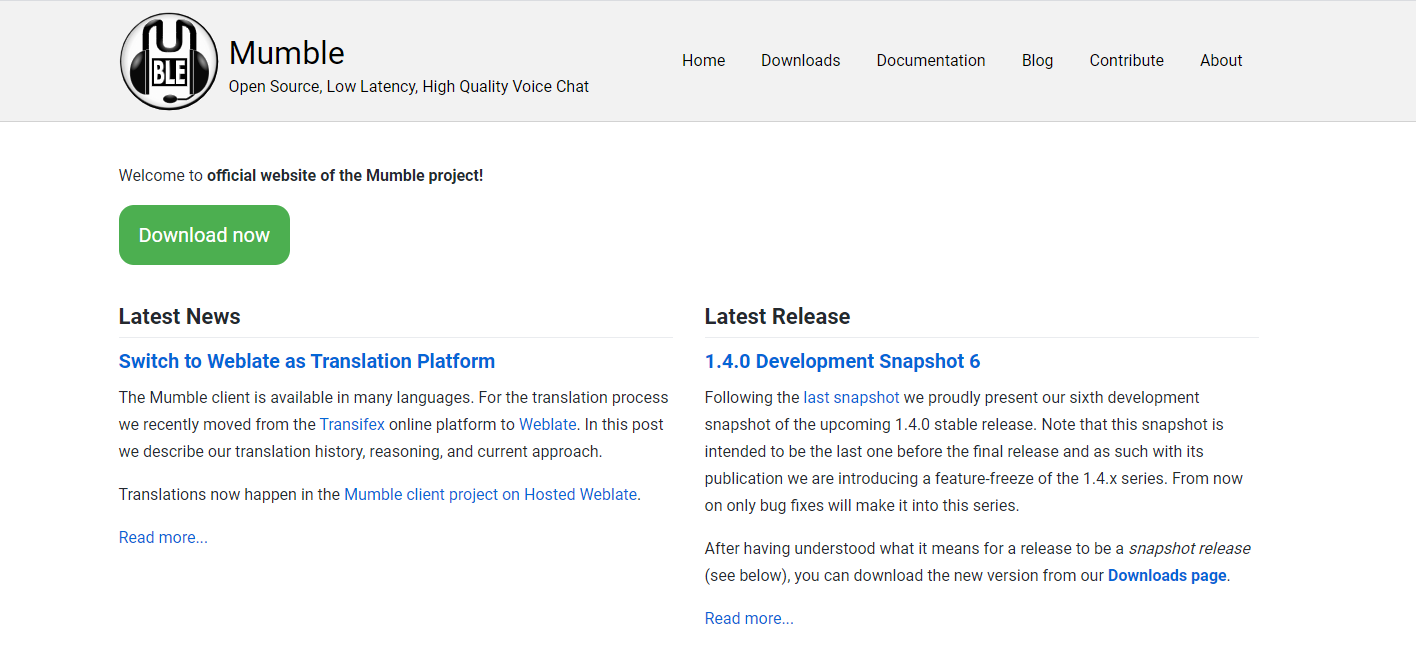 Get It On App Store
Mumble is the first, presently the most successful and widely used free open source VoIP application. It was the first VoIP software to deliver high-quality audio by providing game-quality, low-latency audio.
Some Features Include: 
An in-game overlay means you and people are talking in-game. You can hear the people playing with you, the direction they are facing in the game, and how close they are (adjustable).
Server administration can be facilitated by passing additional scripts using the ICE protocol using a web interface (for example).
Combining a scripting interface with contextual audio allows users to switch to group channels and other convenient automation in addition to the official iPhone client.
There is no official client for Android, but the community has released a free client, and Mumble is maintained and developed by a small core team and the general community.
---
Also check: 10 Best Online Team Management Software in 2023
---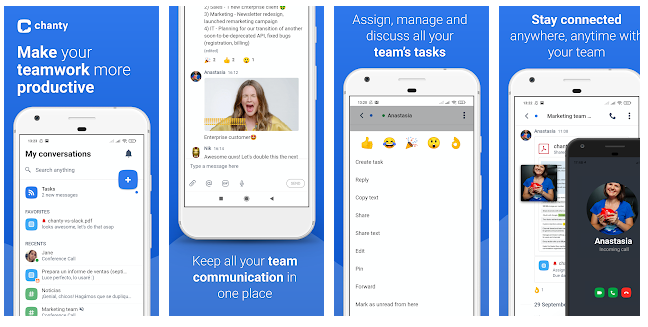 Chanty is an activity management and group discussion program. Chat with team members, exchange voice messages, and make audio as well as video calls. Convert task management messages into tasks and assign them to team members in one place.
You can increase productivity by integrating Chanty with third-party applications such as Trello, Asana, Zapier, Google Drive, Dropbox, Onedrive, Github, Gitlab, Bitbucket, Mailchimp, and Giphy.
Some Features Include: 
Manage Unlimited Activity
Convert messages into tasks
Kanban Wall
Video Call
Team Book Center
Team Voice Message Viewer ScreenShare
Pinned Messages and Conversation Tags
---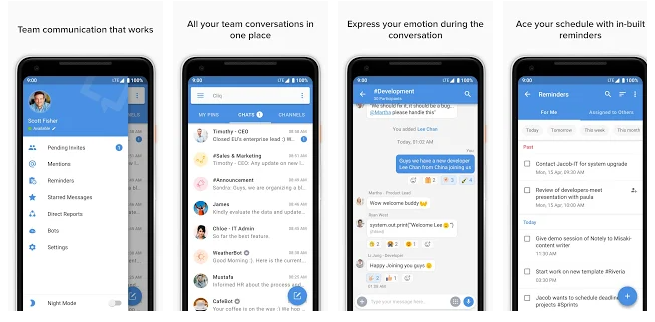 Cliq is a messaging application from Zoho, a web-based office suite that competes with Microsoft Office 365. Cliq puts a lot of effort into a free messaging application.
Some Features Include: 
1GB to 100GB of storage for personal as well as group chats, channels, and companies.
Not only The Cliq app provides voice but also it provides face-to-face video calls.
This is a great feature of a free messaging platform, and at best a huge plus.
100 people per call.
Surprisingly, the free version comes with a login for extra security. In the free click version, users can only search for 10,000 recent posts. This can be particularly restrictive for large teams. You can't have a private conversation with him. This can be very necessary depending on the size of your business.
---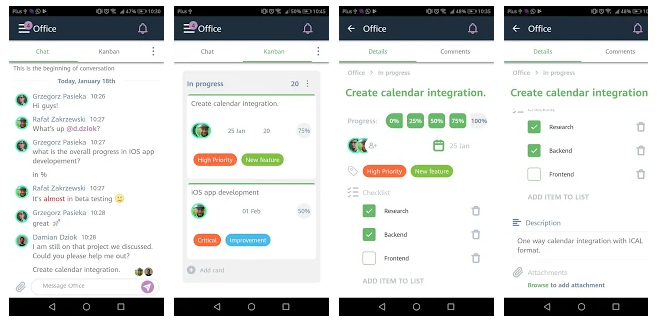 HeySpace is a simple free software for working with project management, communication, and collaboration services. It is the perfect combination of project management software as well as dedicated communication tools.
This could be one of the most powerful Discord alternatives used by teams like Blitzmetrics, Arizona State University, and Wondersauce.
Some Features Include: 
Specifically, it sends messages to your Colleagues as well as Chat Rooms
Shows pins for unread messages
See task actions as well as conversations
Add push notifications to bookmarks, photo attachments, personal searches, and explicitly group important actions on notes.
---


Get It On Google Play
With the advent of government mass surveillance software, Tox has become an easy-to-use app. Meanwhile, it lets you connect with friends and loved ones without anyone eavesdropping.
Some Features Include: 
In fact, it is built to ensure you have quality time chatting with your contacts without the risk of a data breach.
While other popular services require you to pay to unlock features, Tox is free in terms of price and freedom.
This means you can do whatever you want with tox.
The official Tox binary interface includes Windows, OS, Linux, Android, iOS, and FreeBSD.
---
Hangouts Chat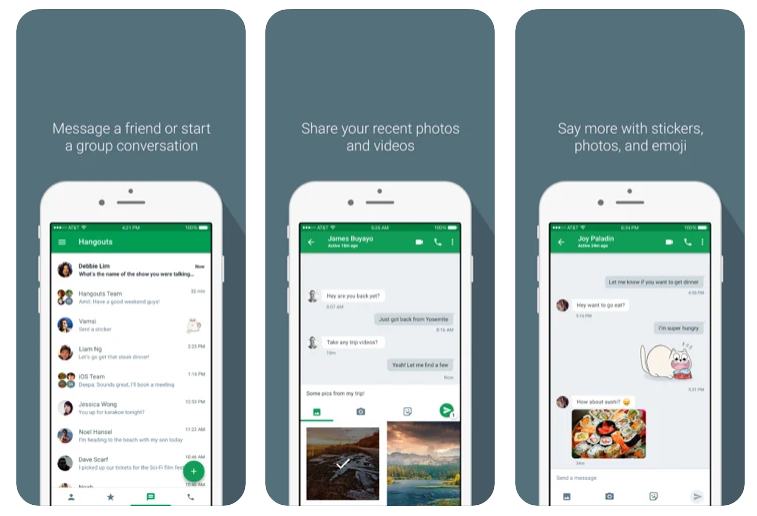 Hangouts Chat is a Google product that allows great direct message (DM), also it allows group chats with Gmail users. The difference between Discord and Hangouts is that Google Hangouts requires a Gmail account whereas Discord only requires any type of email.
Discord has so many features that it's a bit more complicated than Hangouts Chat.
Some Features Include:
Chat SMS, voice, and video calls
Exclusive privileges like attaching and removing people and update comments
Extremely easy and comfortable to work
Quite suitable for beginners
---
Microsoft Teams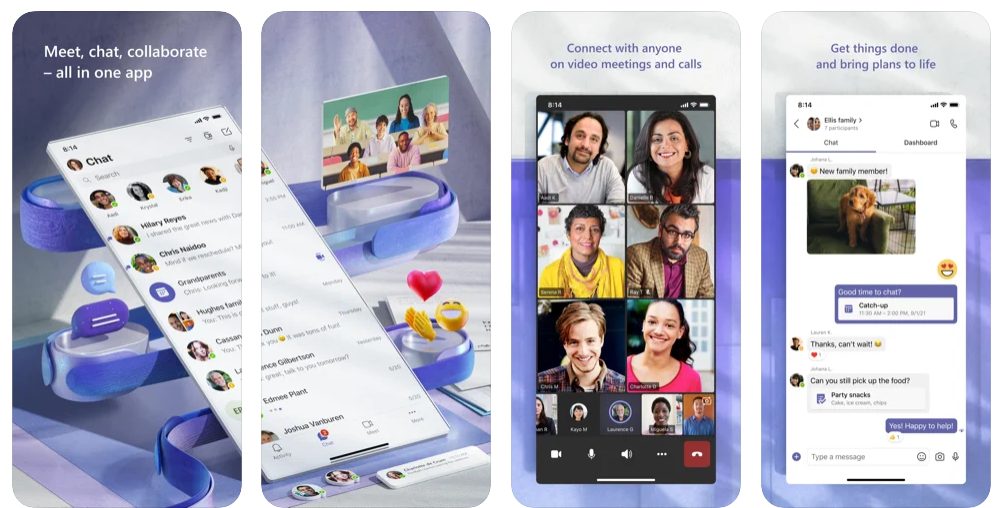 Microsoft Teams is another one of the most easy-to-use Discord alternatives. It's a great place to keep everything in one common place to chat, meet, share files, and interact with business apps.
Some Features Include:
Keep your team up to date with group chat
Collaborate with Office 365 and web conferencing to track work progress, security, control, and full compliance.
---
Overtone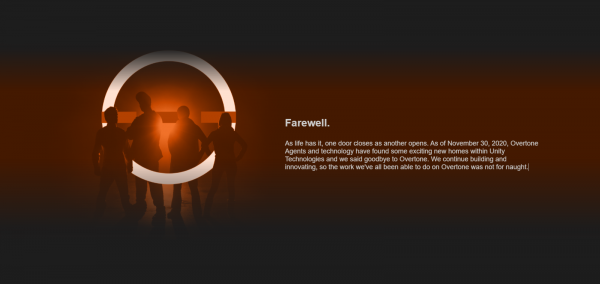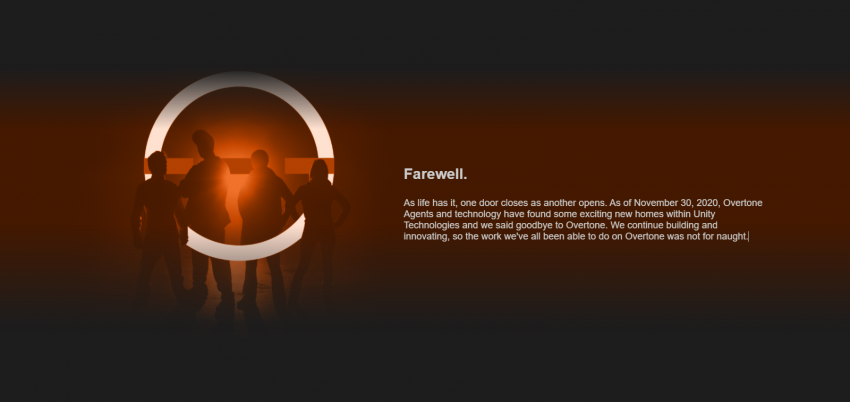 Overtone is one of the easy-to-use Discord alternatives, comparable to and similar to its rival. Powered by Vivox, one of the best-integrated voice chat services used in popular games like Fortnite, PUBG, and League of Legends, Overtone aims to bring its live technology to players around the world.
It is a simple and lightweight program that is easy to configure without consuming a lot of system resources.
Some Features Include: 
Like Discord, Overtone is free and it includes most of the features you need for voice and text chat, text message support, voice chat, and group chat.
In addition, Overtone has many social features where you can connect with like-minded people and find teams playing the same game.
Like Discord, you can play Overtone in your web browser, so you don't need to load another client for your communication needs.
Publishers integrate well with the application
The application is for free
Supported operating systems: Windows and Web.
---
Conclusion
Finally, now we have a list of the best Discord alternatives you can try. As you can see, there are many similar apps with unique features that can be used for gaming or professional settings, but some of these apps are more suitable for gamers like Discord and others have great management features and productivity features that support Office workflows.
This is our most important point, keep your customers in mind when making decisions. Choose products that provide a professional and reliable experience in as few steps as possible. Reading product reviews is a great way to understand how these devices work in the real world.