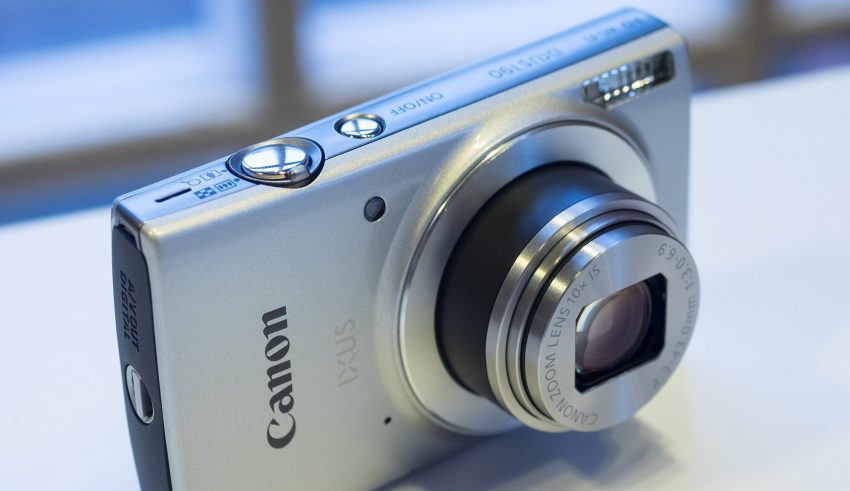 The Canon IXUS 190 is an entry-level point and shoot camera and is certainly one of the best in the market under the Rs.10,000 mark. The camera came out along with its twin brother the IXUS 185 a couple of years back.
The IXUS 190 and the 185 are also the slimmest cameras in Canon's entire range and thus they are fit for carrying around in your pocket, which is one of the selling points for these cameras. The only difference between the IXUS 190 and the IXUS 185 is the fact that the IXUS 190 comes fitted with built-in WiFi and NFC while the IXUS 185 only gets WiFi. In every other respect, the cameras are same.
Headline feature of the IXUS 190 include a 20 megapixel CCD image sensor, a 10x optical zoom offering an equivalent of 24-240mm in 35mm format, 720p HD video recording, a smart Auto setting, and a set of creative filters which can be applied to your images for different looks.  The camera is offered in three different color tones – silver, black and blue.
The build quality of IXUS 190 disappoints. But then it only costs Rs.10K and expecting premium material from it would be a bit farfetched. The body is made of plastic and does feel cheap in hand. But design of the camera is such that it looks stunning.
As far as layout is concerned, on top of the camera there is the on/off button, along with the shutter release. Surrounding the shutter release is a zoom switch for extending and retracting the 10x optical zoom. Because of the size of the camera, the zoom switch is quite small and fiddly, although the zoom itself moves in and out quite fast.
A zoom bar at the top of the screen in the back turns yellow when you enter digital zoom. In the back, the layout is quite basic. Most of the backspace is occupied by the 2.7-inch, 230k-dot screen. By today's standards it is a very basic offering. When you are shooting in low light, a strange color cast appears on the screen. Occasionally you may also see lines running along the screen which can be an irritant for some.
Images produced by the Canon IXUS 190 are pretty average in quality. But then what can you expect a Rs.7K camera to produce? The 20MP sensor, although sounds impressive, doesn't really go the whole hog. In bright sunlight the camera performs better than what it does when lights go down a bit and by bit, I really mean a bit.
Even in early morning or late evening lights, when other cameras do better, the Canon IXUS 190 kind of falters. But on the positive side, the camera does produce bright and vibrant colors in its images. Also overall, representation of detail is reasonably good. So if you want to print small size prints you will be ok.
Noise performance of the camera is pretty disastrous. Images start becoming extremely noisy only at 800 ISO and at 1600 ISO images become horrible. As far as autofocus performance is concerned, again it does well in bright light. In low light forget about focusing with this camera.
Canon IXUS 190 Specifications 
20MP – 1/2.3″ CCD Sensor
ISO 100 – 1600
24-240 mm F3.0-6.9 Zoom Lens
Optical Image Stabilization
2.7″ Fixed Type Screen
0.8 fps continuous shooting
1280 x 720 video resolution
Built-in Wireless
138g. 95 x 57 x 24 mm
Ratings
Design and build: 7/10
Features and performance: 7/10
Image quality: 6/10
Value for money: 6/10
Canon IXUS 190 Price
Canon IXUS 190 Sample Images
YouTube Reviews
So overall, the Canon IXUS 190 is a pretty decent camera for family users even though it has some very glaring flaws. But don't even think about shooting anything else with it other than family portraits.
Featured Image: prophotos.ru
Check Also: 10 Best Cameras under Rs 20000 to Buy in 2021