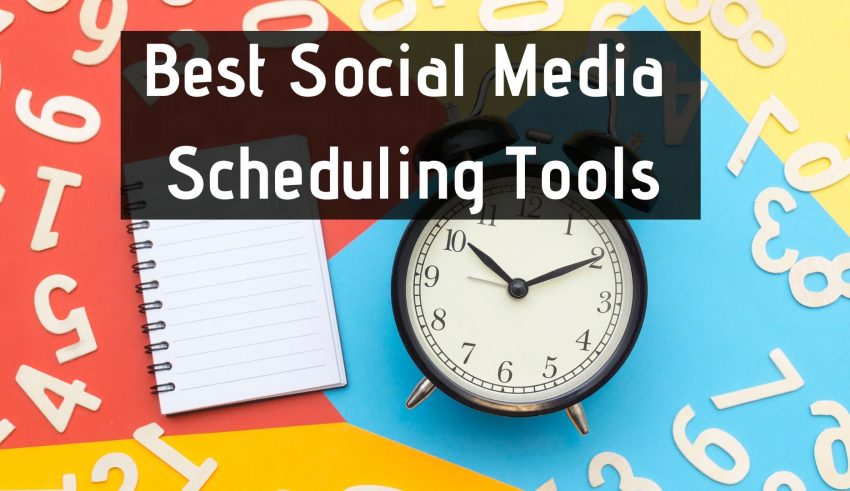 What is a social media scheduler?
In this era of e-commerce and digital marketing, having an engaged relationship with your audience is very necessary. With active online participation, you can ensure the interest building up in the targeted area.
To create this beautiful relationship with your internet family, you need to provide high-quality content daily and be constantly present in their lives. Consistent efforts can be tedious sometimes and you don't wish to wake up every other day wondering what to upload on your accounts on all these different social media platforms. So to make things easy and light, a social media scheduler is all you need!
How does it help?
SAVES TIME– It takes care of your content management on different social platforms and lets you stay focused on the other important work.
CRAFTS GOOD QUALITY CONTENT FOR YOU– provides you with juicy inspirations and ideas, does the editing of images, adds watermarks and other graphics.
PROVIDES YOU WITH AN INCREASED AUDIENCE– analyses your statistics on different platforms and provides you with amazing results. Also, reminds you about upcoming events so you have the right content ready to be posted on that day!
ALLOWS YOU TO PREVIEW YOUR CONTENT ON THE INTERNET– provides you with an opportunity to have a look at your post on your account before you post it.
Here are 10 Best Social Media Scheduling Tools to make your internet business take the highest flight: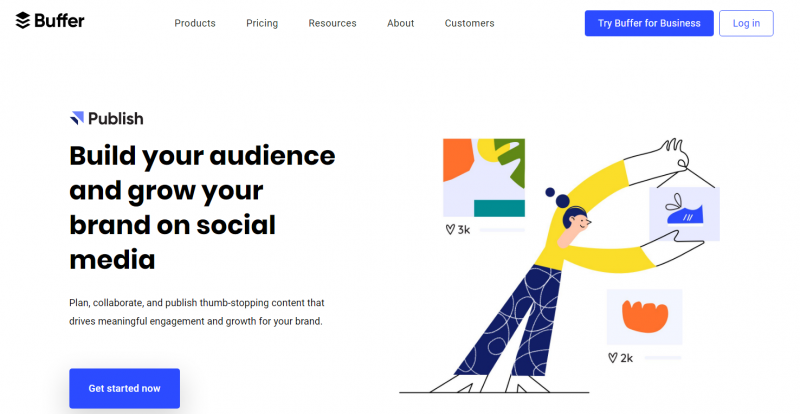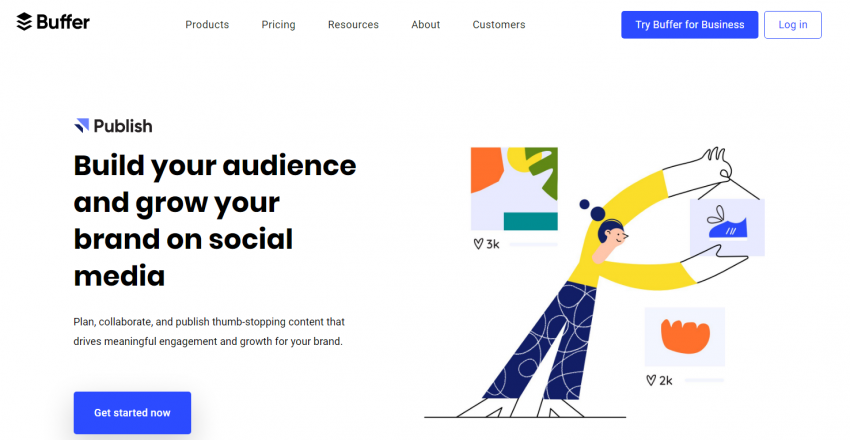 This amazing website will help you create the best content with minimum efforts. It helps you craft the perfect post for each social media account, all in one place. It also orchestrates your social media campaigns for you.
Your remarkable content is planned and scheduled by coordinating with your other team members and posted with all the things necessary to help your business grow with each post that you upload. It also analyzes your social media content and provides you with gorgeous reports to make the necessary changes in your internet ways.
---

You want to do more in the least time possible with only one software that brings all of your digital marketing together? CoSchedule is the answer! With its organized marketing products, your projects will be delivered on time and prove your value.
CoSchedule is a family that designs agile marketing products to cater to your need for the best social media content management. It has a lot to offer like a marketing calendar, content organizer, work organizer, social organizer, etc. It helps in consistently posting your work and grow your audience. CoSchedule is one of the fastest-growing marketing platforms so why wait to try your hands on it?
---

Sprout Social is a platform that helps you understand your audience thoroughly and update your social media accordingly. It is an all-in-one social media management platform to help your business build the best connections. No matter the size of your organization, Sprout Social has the best solutions and techniques to expand your social business.
It helps in social monitoring and improves responsiveness on different levels on social platforms. It has the potential to drive strategic decision making across the business with rich social data and dashboards. Their suite of deep listening and analytics, social management, customer care, and advocacy solutions enable organizations, no matter what size, to grow to their maximum potential.
---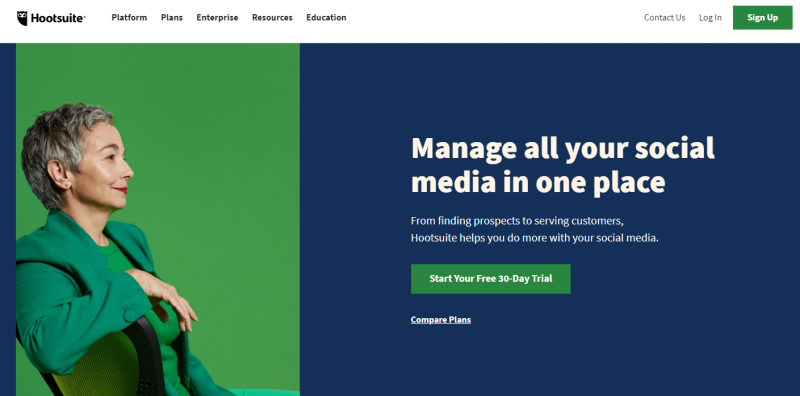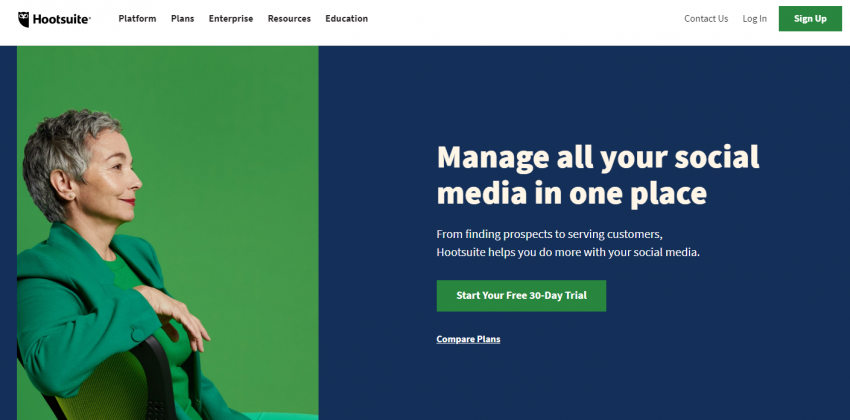 This tool makes finding, scheduling, managing, and reporting on social media content more interesting and easier. Hootsuite will help you keep your social presence active by automatically scheduling posts to fill the gaps in your scheduled content. It will guide you in uploading, editing, and scheduling hundreds of social media posts at once.
Its media-rich planner will help you view your scheduled posts at a glance, streamline approvals, and collaborate with your team in real-time. The Hootsuite mobile app makes the process of social media management a lot easier and happy- anytime, anywhere. It also manages the content curation process by keeping a tab on the trending hashtags, tagging, locations, and keywords.
---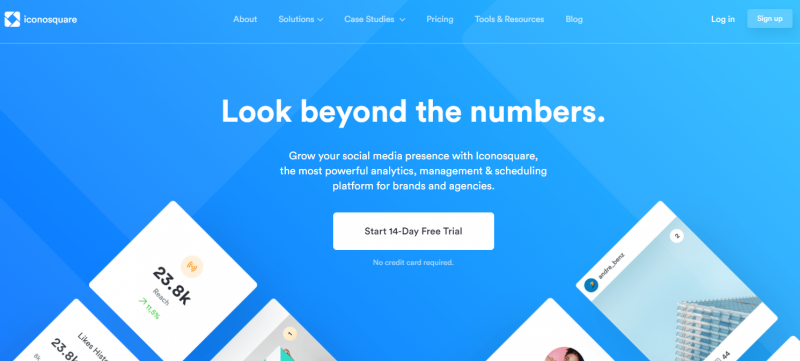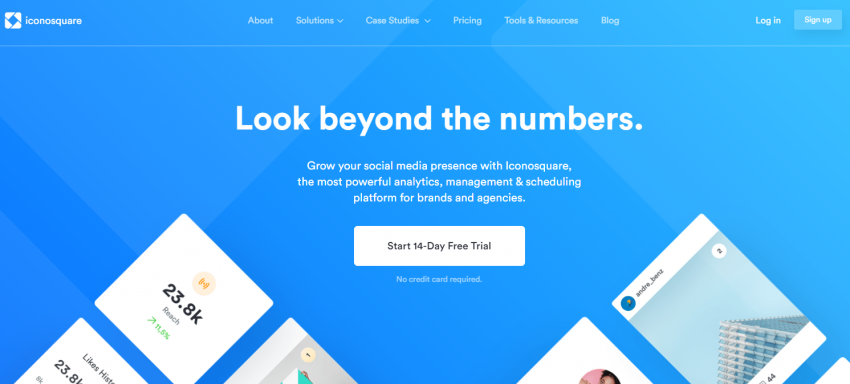 Iconosquare is a platform that helps you grow your social media performance by making insightful, data-driven decisions based on intelligible analytics. Their customized dashboard quickly visualizes the metrics most important to you.
They keep a track of your scheduled reports to help you stay on top of your game. They have the best of the features to offer you such as Best Time to Post, Geolocation, User Tagging, and more.
They help you ensure that your content reaches the right people at the right time. Not only your performance, but Iconosquare also lets you keep a close eye on your selected competitors. They help you understand how your performance is contributing to the rest of your industry and takes care of the statistics like follower growth, engagement, reach, and more.
---
It is the Instagram marketing tool you have been looking for! Combin is loaded with powerful features for audience targeting so your content reaches the exact and the best audience for your business.
Its Instagram marketing services provide analysis, management, and engagement studies and solutions. Combin helps your business attract new followers and build a loyal community for you. Not only one but your multiple Instagram accounts can be managed easily by Combin. It also keeps track of your follower-following game and performance statistics.
Another interesting feature of Combin includes keeping a tab on interesting profiles and publications by using and combining different search queries. Its time you filter the irrelevant profiles out and reach out only to real, potentially interested Instagram users by using Combin!
---
It is time you improve communication on your social platforms to grow your business family. Sensible helps you with this by guiding you with collaboration when scheduling and approving content.
It is important to demonstrate your work and its value to your clients with advanced reporting and deeper insights and Sensible helps you do it the best way. Curate and schedule interesting individually, through queues or in bulk using Sendible. It helps you alter posts to each social network to maximize its reach, and optimize images with their built-in image editor- Canva.
With people's attention span shrinking, your content needs to be attention-grabbing and juicy and reach the right audience which finds it just as interesting and Sendible makes this the easiest job to do!
---

Are you short on concepts for your social media profiles? Post planner has the best inspirations for you to keep your social media game going strong. They analyze the content from thousands of feeds across the internet to identify the most relevant and best content that will resonate with your target audience. It helps you build a custom library of impactful and reliable content and their sources.
Post planner also helps you schedule content across multiple social platforms with bulk uploading. Post planner provides a feature to quickly queue up high-quality content for your audience. It's time to get your social media business running like a machine!
---
Everypost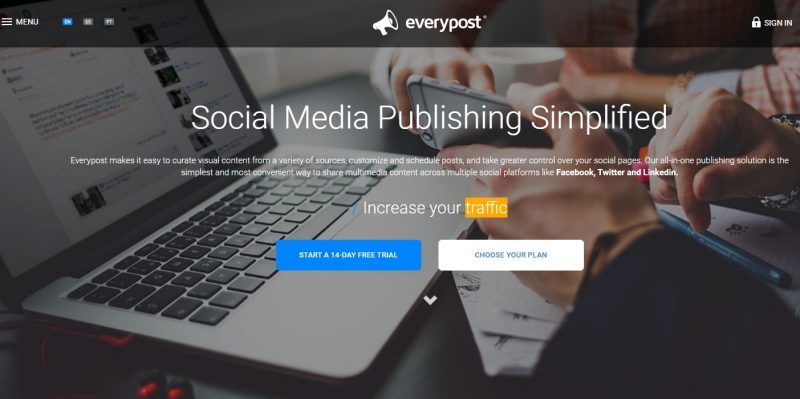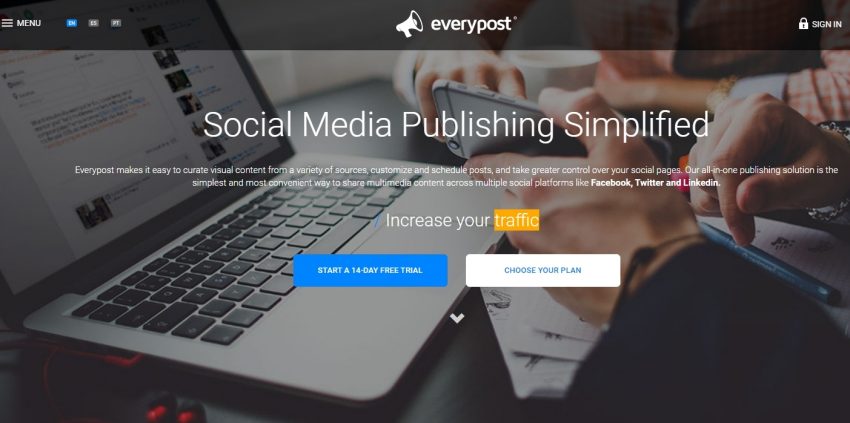 Want the juiciest of content to post for your business to go boom? Everypost helps you curate the best visual content from a variety of sources. You can customize and schedule posts using Everypost and take great control over your social media game.
Their all-in-one publishing is the simplest and easiest way to share multimedia content across different social platforms like Instagram, Facebook, Linkedin, etc. Everypost guides you through the whole process of content crafting followed by customizations and collaborations followed by scheduling and publishing. It also does the social analysis after the content is put up on the social platforms for making strategical changes in your social media ways.
---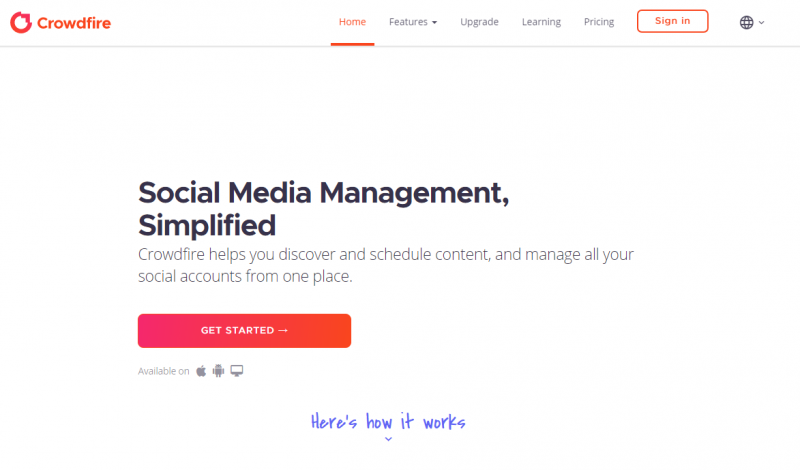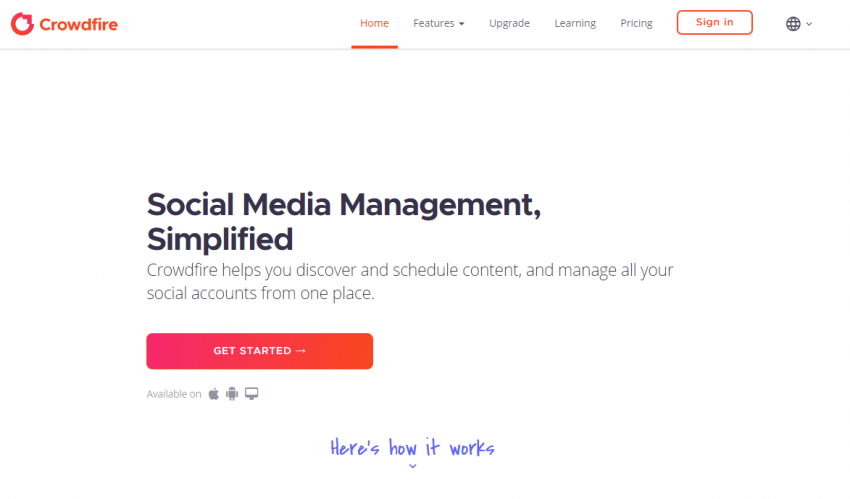 This amazing platform helps you discover content that your audience will love and share. With an efficient working strategy, Crowdfire will help you manage, schedule and post the most relevant content for your respective targeted audience.
It also provides an easy way to manage all your accounts and the media to be posted on them in an easy-breezy way so you don't have to go crazy over making the right moves on social media! Crowdfire also offers a feature to provide inspirations based on the nature of your profile and your audience's reaction to your every post. It's time to sign in on Crowdfire and make the most out of the social media business!
---
Don't you think it is time to dive into the internet ocean and find the key to the treasure opening up to the growth of your social media business? It surely is!