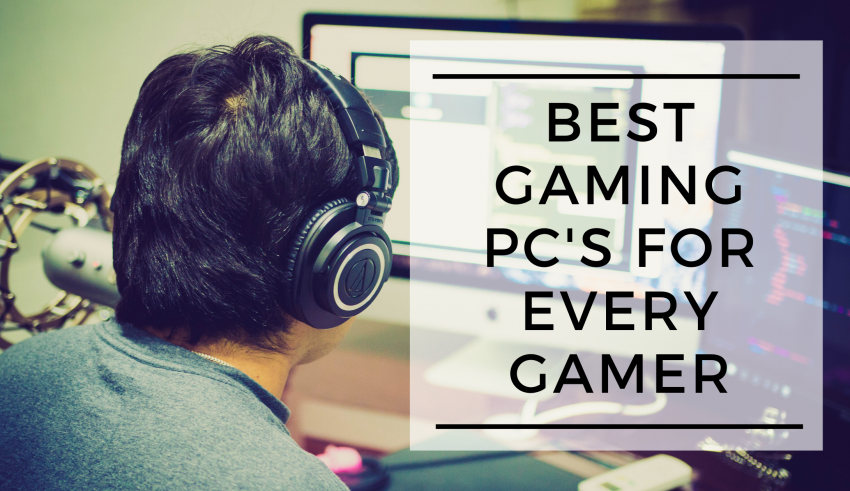 When it comes to gaming, we can define it as one of the most important components of the world. Gaming has brought a revolution in this world and this revolution is surely positive. Gaming currently is not limited to a method of enjoyment or fun only. It is a source of income, a source of living for many people.
So when we are talking about gaming, we all know that games are of various types. Let us not go on those types again and again. But gaming has a lot of platforms as well! Games, during the early years of their invention, were mainly played on consoles or switches.
But as the time of by, the platforms of gaming evolved. Now games are played on a lot of platforms which include Movies, PC, Nintendo, Xbox, Play Station etc.
But if we see at the most preferred platforms, PC gaming is a big name. Gaming on computers is mostly preferred because unlike smartphones, PCs promise to offer some really good gaming time to the players. There is smooth, flawless and lag free gaming in PCs.
And if one goes out to look at a good PC to game in, the market will offer hundreds of them. But which is the best gaming PC? To be honest, a proper gaming PC does not come in a single package.
Players need to assemble various parts of the computer to make it best. But there are some PCs which can be relied upon. And for the help of the players,
Here Is The List Of A Few Marvellous Gaming Pcs Currently Available In The Market: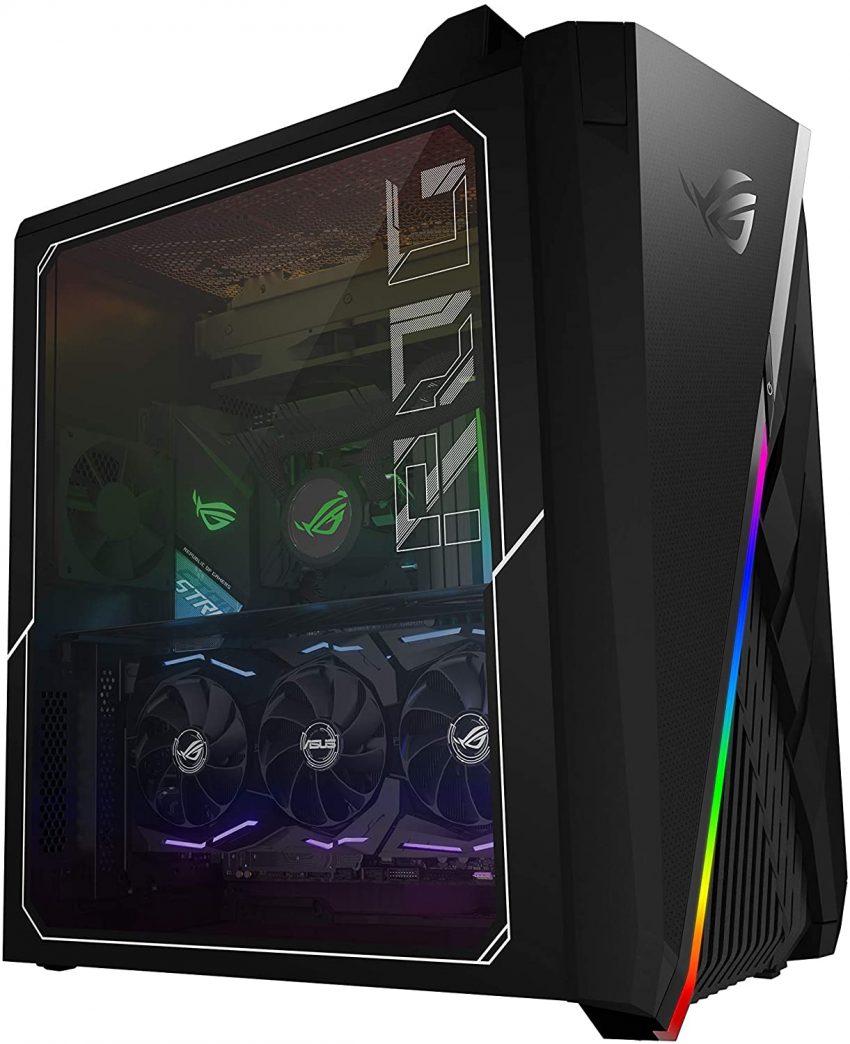 Asus is a well-known brand when it comes to gaming. Be it the smartphone or PC or laptop, Asus has provided the customers some really great instruments. And the ROG aka the Republic of Gamers series of smartphones and PC was a big revolution in the world of gaming.
The Asus ROG Strix GA35 promises to be one of the finest beasts of gaming. At a high price range of ₹ 316,485, the PC is a great gaming setup to opt for.
Players have been provided one of the best Graphics processors in this PC and it is a vertically mounted 11 GB NVIDIA GeForce RTX 2080 Ti with a boost and TDP of 1545 MHz and 250W respectively.
It also has a Liquid-cooled AMD R9-3950X processor and a 32 GB 3200 MHz DDR4 RAM. The hot-swap SSD bay and USB 3.2 Gen 1 Type A and C front panel connections allow players to easily expand the storage.
The Flow-Tech cooling system aids the internal cooling system for enhanced gaming performance. The looks are really awesome with the glowing RGB lighting visible through the back glass panels. The PC has ROG Strix Flare and Gladius II mouse included.
---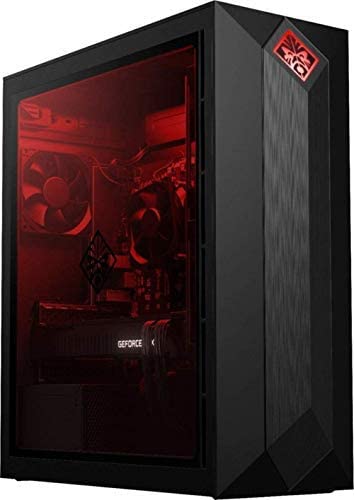 Hewlett Packard is a big name when it is about computers and laptops and recently the company has produced some really great gaming PCs. Like Asus's ROG, the Omen series of HP is one of the most preferred gaming setups and there are various reasons for justification.
The Omen Obelisk VR Ready is an awesome gaming setup at a reasonable price of ₹ 136,801 and it has some of the best specs one can get in a gaming PC. The PC comes with the 8th Gen Intel Core i7 8700 which is a six core processor for 12 way processing performance.
The Intel Turbo Boost technology comes added which provides extra dynamic power for enhanced gaming. The powerful NVIDIA GeForce RTX 2080 aided by the 8 GB GDDR6 dedicated video memory helps in rendering games easily.
The graphics processor does a great job in bidding the graphical quality of the games. The RAM is a 32 GB 2666 mHz DDR4 SDRAM for intense multitasking and gaming. Players can also save a lot of files using the 2TB 7200 RPM HDD + 1TB PCIe NVMe Solid State Drive.
Other included accessories are the Windows 10 Home, USB keyboard, mouse, mouse pad and one YZAKK USB extension cord and one HDMI cable both of 6ft length.
---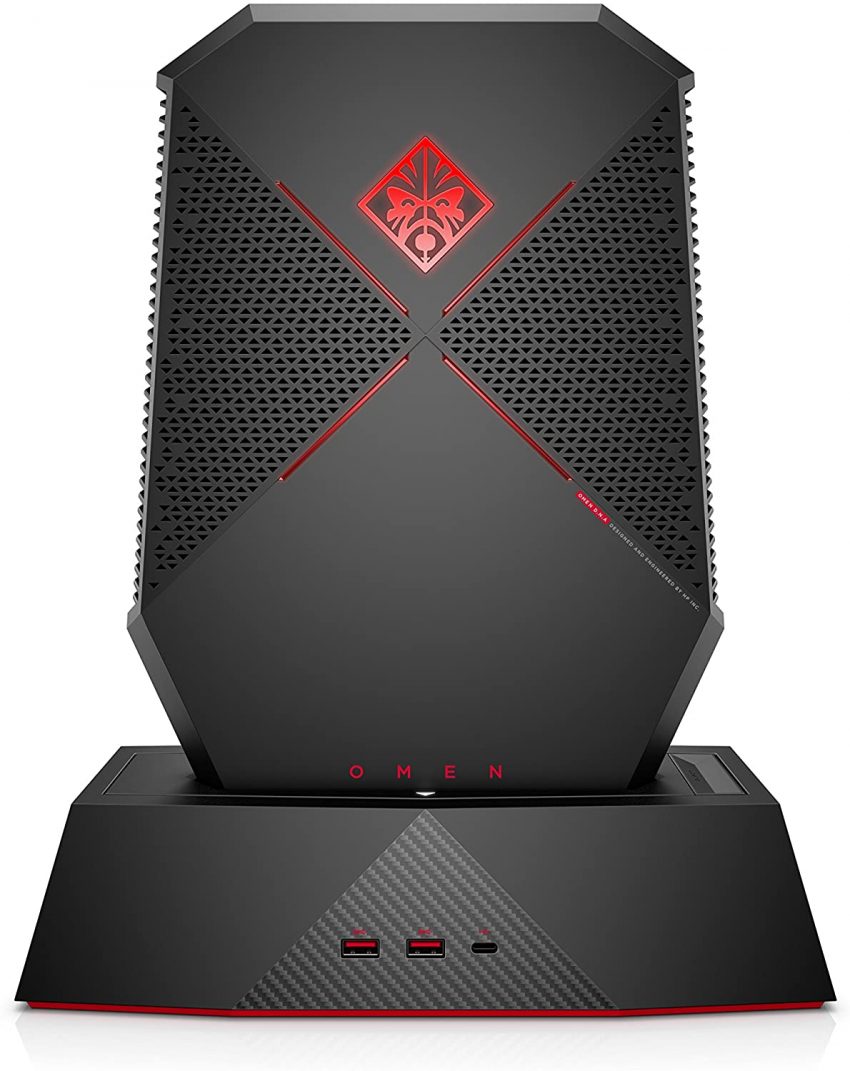 HP brings another gaming PC beast in its Omen series with the name Omen X. It is a compact gaming setup from HP containing all the necessary specifications at an affordable price of ₹ 94,945.
The PC setup is one of the best in the market powered by the ever reliable 7th Gen Intel(R) Core(TM) 7820HK processor which is a Quad-Core processor with 2.90 GHz power.
The graphical segment is powered by the strong NVIDIA GeForce GTX 1080 GPU and is driven by a dedicated 8 GB GDDR5X drive. With one of the strongest GPU in the planet, players can now experience the VR and 4K gaming world.
The memory sector is guided by the 16 GB DDR4-2400 RAM and the storage drive includes a whopping 1 TB PCle NVMe M.2 Solid State Drive, which can still have enough storage room even after storing a lot!
The added accessories include Windows 10 Home, USB RGB lighting Keyboard, Mouse, Mouse Pad and HDMI and USB extension cords.
---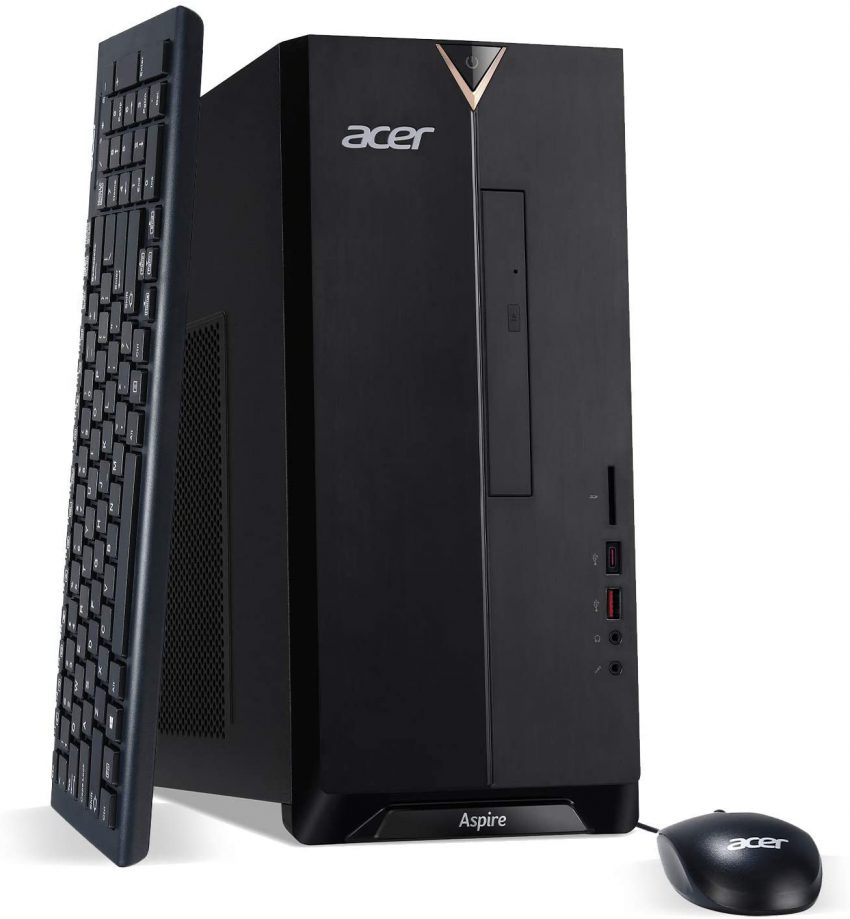 Acer is a very old name in the market of PC and had been giving its customers some really good quality setups. And the Aspire series is considered one of the oldest and ever reliable gaming setups ever made.
The Aspire TC 885-UA92 is a great going PC setup at an affordable price range of ₹ 40,776 and has done really awesome specs. The setup is powered by the 9th Gen Intel Core i5-9400 2.90 GHz processor which has the Turbo Boost 2.0 boosting technology powered by Intel and can provide dynamic power up to 4.1 GHz.
The graphics part includes the NVIDIA GeForce RTX 2080 (Ti) and Intel UHD Graphics 630 which allow enhanced gaming experience. The setup has 12 GB DDR4 2666 MHz RAM powered by the 8X DVD Writer Double Layered Drive which enabled enlarged storage space.
The GPU allows smooth VR and 4K gaming with easy rendering of games, videos and pictures. The Audio system is powered by the 5.1 Channel Surround Sound Support.
Other included accessories are the Windows 10 Home, USB Keyboard, Mouse and Mouse pad and HDMI cables.
---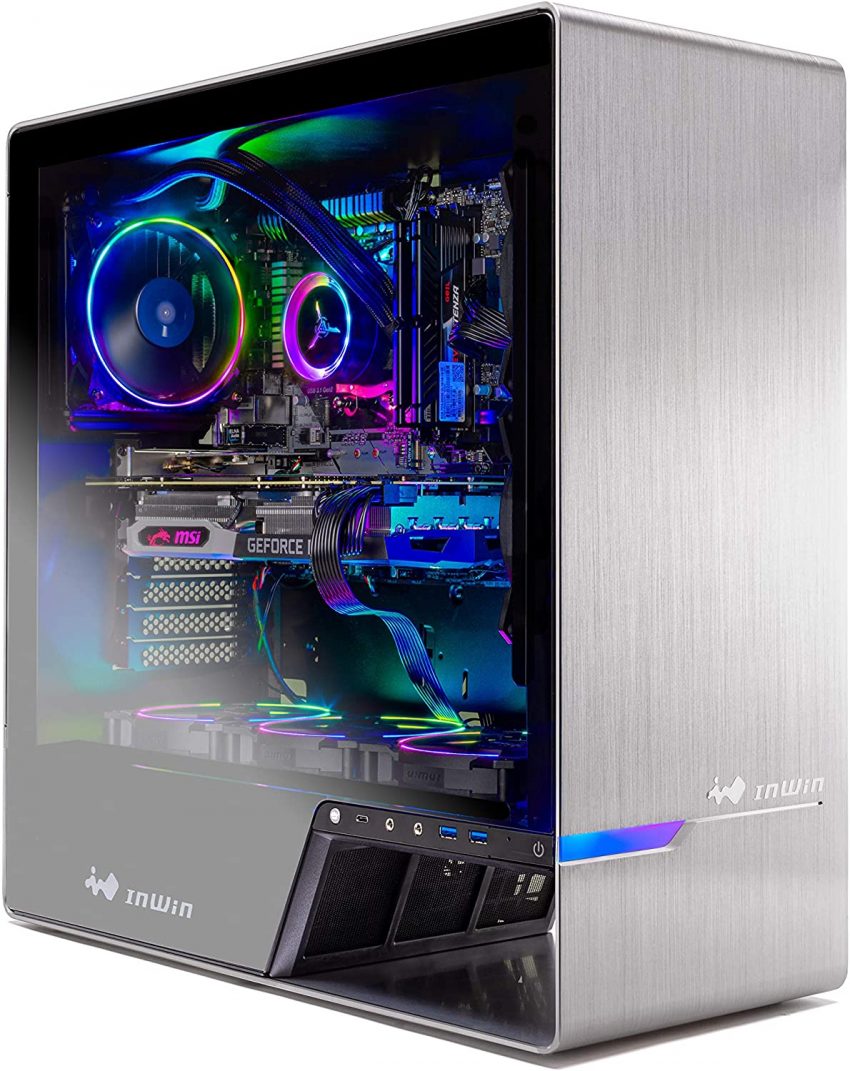 Skytech may not seem to be a much known name in the gaming PC works but it surely provides some of the best gaming setups that are found in the market. The speciality of this brand is that it produces PCs at an affordable price and those PCs contain specs that can compete with those of HP and Acer.
The Skytech Legacy VR Ready Computer is one of a kind gaming beast with awesome features and specs within a price range of ₹ 124,220. The PC is powered by its own processor Ryzen 7 3700X 8-Core 16 Thread 3.6 GHz processor – which can provide a max boost of 4.4 GHz – with an enhanced B450 motherboard.
The graphics sector is headed by the NVIDIA GeForce RTX 2070 SUPER 8 GB GDDR5X GPU which is powered by 500 GB dedicated SSD and this SSD is known to be 30 times faster than regular HDD operating system.
It has a 16 GB DDR4 3000 MHz gaming RAM and also has a Heat Spreader Video Card. The setup CPU also has in-built RGB lighted Ring Fans which help in Air Flow for keeping the system cooled.
---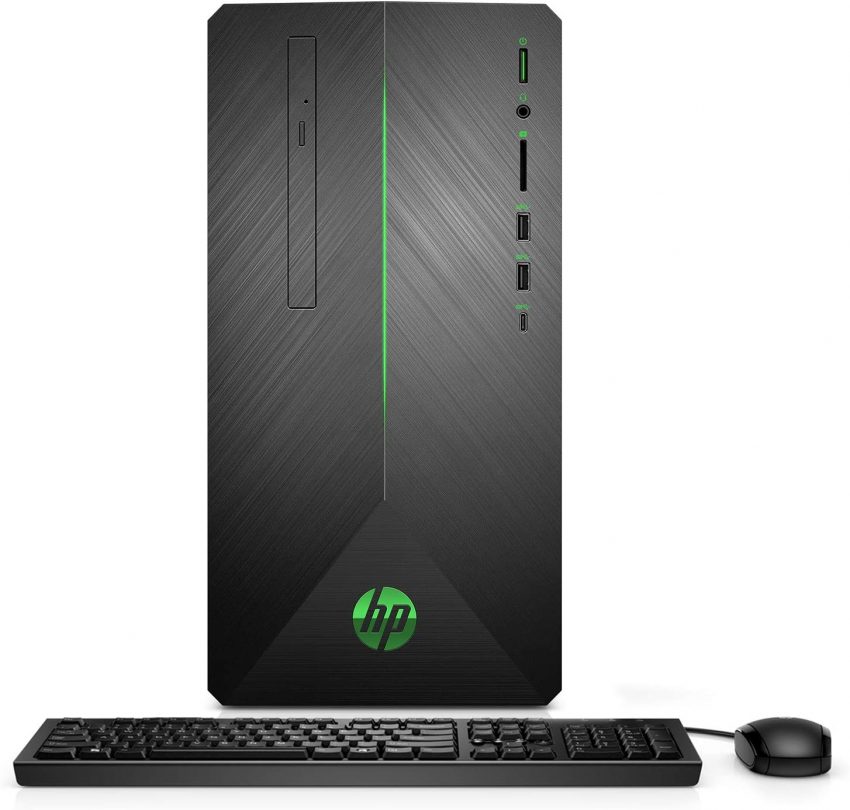 When someone gears the name HP, I do not think he should have any doubt regarding the performance of the product. HP has been in the industry for a long time now and it can proudly announce that it has been one of the top notch in the competitive industry.
The HP Pavilion Gaming setup is one of the best mid range gaming PCs one can find on the internet currently. And coming to the PC, it costs around ₹ 70,471.
The processor installed is the 9th Gen Intel Core i5-9400F Plus with a B570 motherboard. Coming to the graphics, it has one of the best graphics card that can be found and it is named NVIDIA GeForce GTX 1660 Ti 6 GB GDDR6 along with a maximum graphical storage capacitive RAM of 6 GB.
The GPU has a base click count of 2.90 GHz and it can provide a maximum boost up to 4.10 GHz. The RAM is a 16 GB DIMM DDR4 RAM with a high bandwidth of 2666 MHz and the storage sector is powered by a dedicated 256 GB SSD.
The 5.1 Surround Sound System enables high quality audio output. The accessories included are a wired USB keyboard, a wired optical mouse, mouse pad, Windows 10 Home, HDMI cables and USB extension cords.
---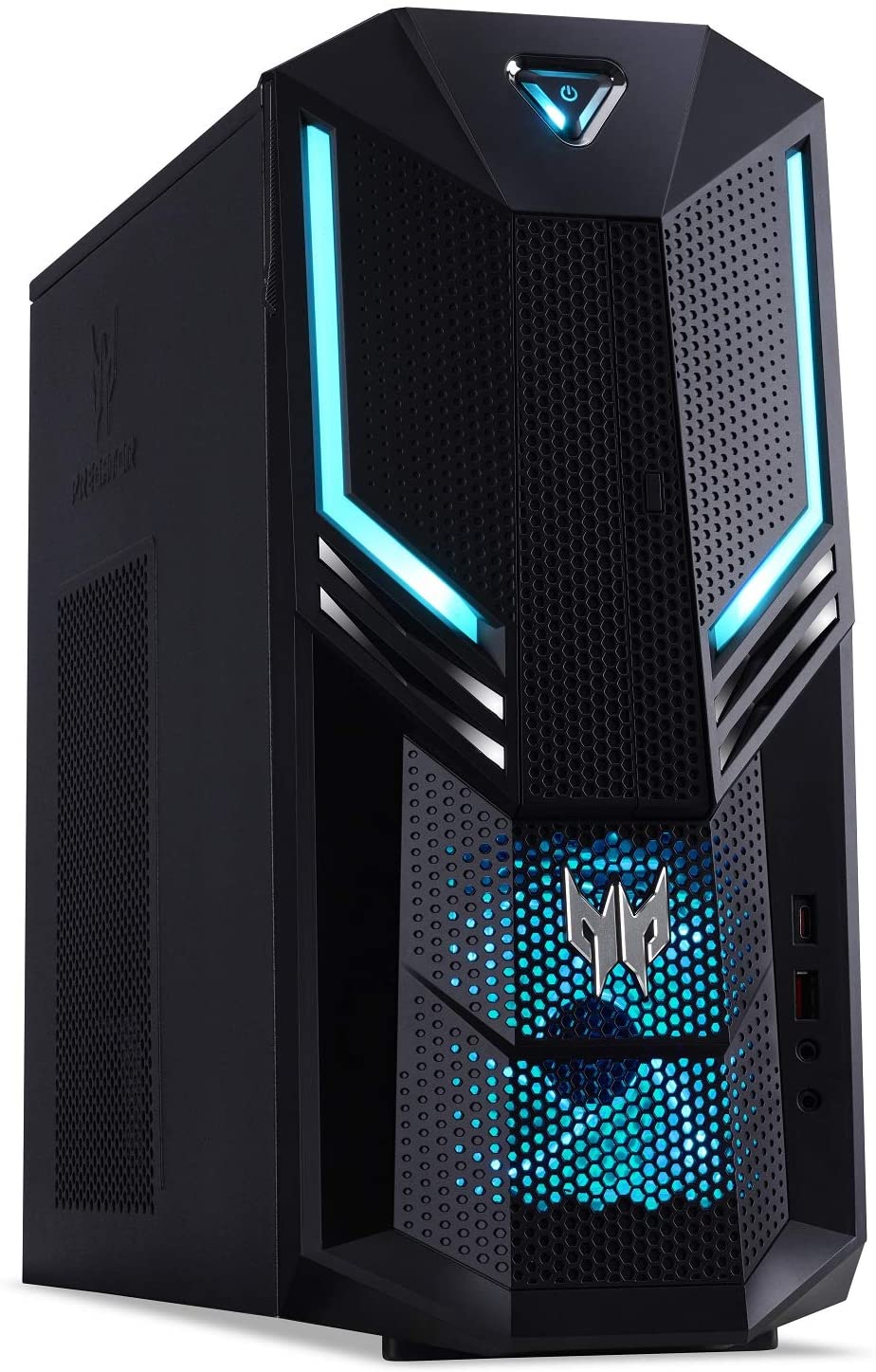 The series of gaming computer setups by Acer are one of the greatest inclusion in the history of gaming and these have proven themselves most often. What makes the Acer gaming setups special is the best available specifications at an affordable price range.
The Acer Predator Orion 3000 can be considered as a gaming professional. The Predator series by Acer brings the Orion 3000 which had some really great specifications at a price range of ₹ 118,186.
The processor added in the setup is the ever trusted 9th Gen Intel Core i5 9400F Processor which can provide a dynamic maximum boost up 4.1 GHz. The graphics sector is handled by powerful NVIDIA GeForce GTX 1660 Ti Graphics card with a video memory ( graphics RAM) of 6 GB.
The RAM included is a 12 GB DDR4 2666 MHz RAM which is a pure SDRAM and can be expanded up to 64 GB. The storage sector is handled by the dedicated 8X DVD Writer Double Layer Drive and the 512 GB PCle NVMe SSD.
The Creative Sounds BlasterX provides a powerful Surround Sound as well! The other accessories include a USB keyboard and optical mouse along with a mouse pad, HDMI cables and USB extension cables.
---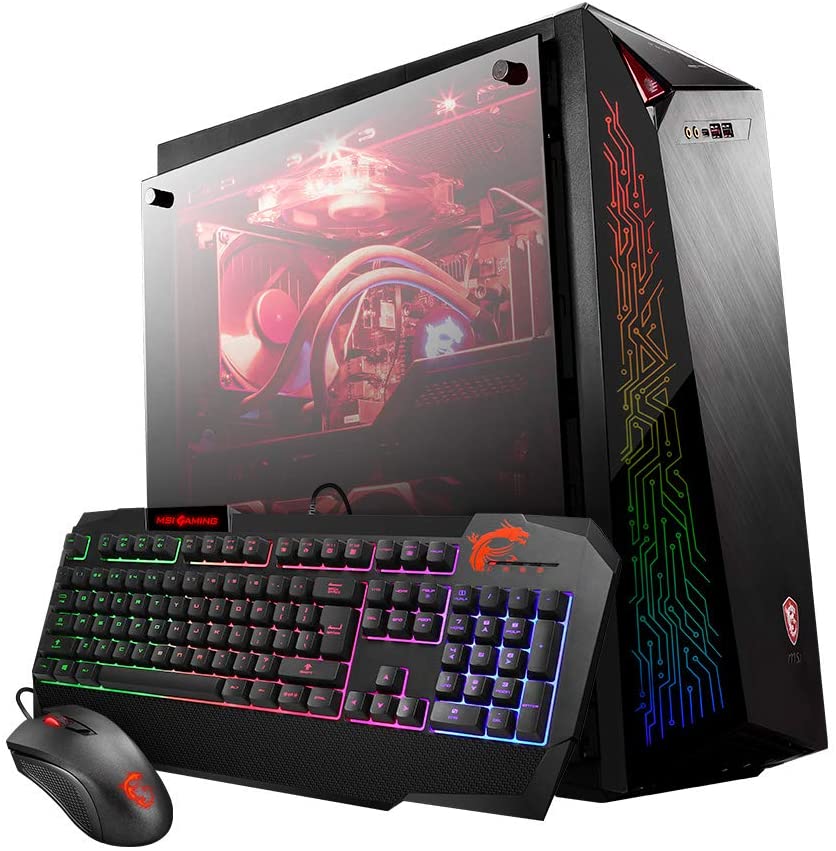 MSI is a well known brand amongst all gamers and the brand is greatly known for the highest quality specifications it offers in its products. MSI has been one of the most preferred companies in the gaming industry for a long time now.
The MSI Infinite X Plus is an awesome gaming setup at a price range of ₹ 236,373 considering the features it provides in the whole setup. The processing unit is powered by Intel Core i9 9900K processor which is an Octacore processor with a maximum boost capacity of a whopping 5.0 GHz, which is the highest of all the setups featured in the list.
The motherboard is a Z390. The graphics sector is headed by the well known NVIDIA GeForce RTX 2080 Ti 11G GDDR6 with a total video memory (graphics RAM) of 12 GB. The RAM given in the system is a 32 GB DDR4 2666 MHz RAM which can be expanded up to 64 GB max.
The storage unit is powered by a dedicated 512 GB M.2 PCle NVMe SSD. It is a VR Ready setup so players can freely enjoy 4K and VR gaming without any lags and slowness. The Nahimic Sounds System enables good quality surround sound.
Other included accessories are a USB keyboard, an optical USB mouse with a mouse pad, HDMI cables and USB extension cables. A Proprietary Thermal Kit is included which when installed externally enables thermal cooling to enhance the gaming experience.
---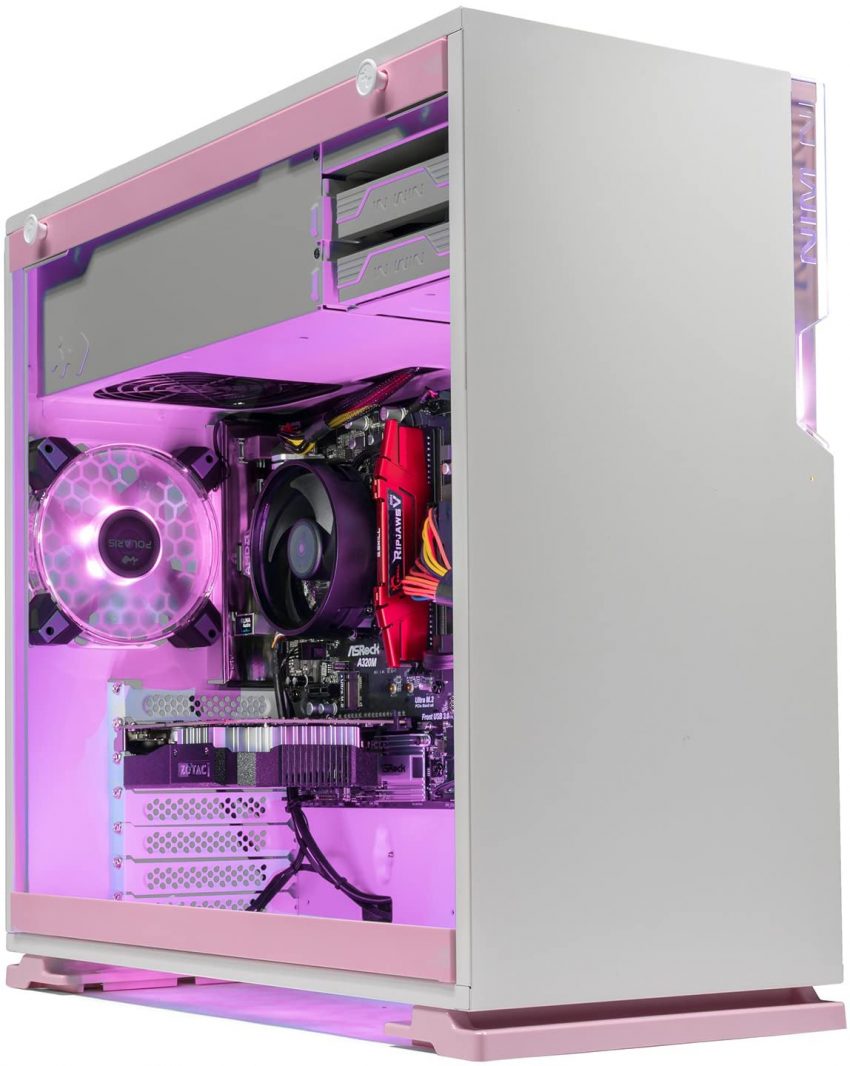 Acer brings for the players a limited edition gaming setup in a unique Pink colour with some nice specifications at a price range of ₹ 78,790.
The setup is loaded with its own AMD Ryzen 3 1200 processor which is a 3.1 GHz Quad-Core processor with a Turbo Boost capacity of 3.4 GHz. The motherboard is an AMD B450M Chipset motherboard.
The GPU unit is handled by NVIDIA GeForce GTX 1080 Ti 4 GB processing unit with a 4 GB gaming memory. The RAM is the G.Skill 8 GB DDR4 2400 Gaming Memory RAM.
The storage unit is powered by a 1 TB 7200 RPM HDD unit and this setup does not have a dedicated SSD. The CPU has In-Win Polaris RGB 3×1200 mm silent fans which cool down the system without even anyone noticing.
It is regularly available in Red, Green, and Blue colors but the Pink one is the limited edition! Other included accessories are a USB keyboard, an optical USB mouse with a mouse pad, HDMI cables, and USB extension cables and the 64-bit Windows Home 10.
---
These were some of the best PC gaming setups that are available in the market currently.